Dubrovnik gives us a cool and clear send off, and we expected as smooth a journey as it was from Split, Croatia, but it didn't start out that way!
We arrived nearly two hours early, the kids hate this but I've learned, and grown to love waiting. It sure beats being late and missing your connection.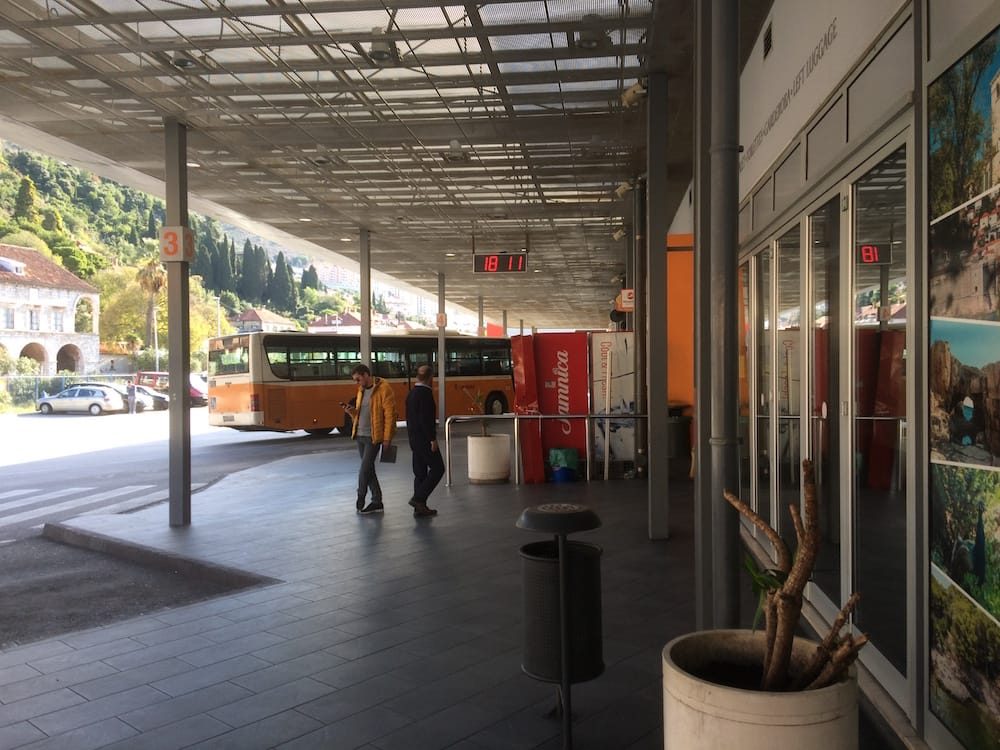 Not a huge deal, but we knew Montenegro uses the Euro and not the Croatian Kune, but we assumed this was ok, and that our extra bags we'd be able to take on the bus. Nope!
We kept our heads but the driver was adamant that the overhead compartments on the bus could not be used. For the first time I pointed and really challenged his assertion, but to no use. A Serbian friend we made in line told us to "just get on the bus, then he can't stop you". Welcome to Montenegro! 🙂
Our other issue was we needed to now pay extra baggage fee in Euros so I had to hop over to the cash machine and get money out (hate doing this in a rush, and we always seem to have a little extra money when we leave a place). It's good to understand banks will not exchange change, only bills. They hate coins too. Ha.
We had a fine trip after this hiccup, and boy was it windy and twisty, taking us through the mountains of Croatia, then quickly through Boznia-Herzigovina (same countryside, just gives Bosnia some coastline to call its own, fair enough) and had lots of cheesy 80s tunes to keep us company. We remember the little Bosnian town by the song, "Time of my Life" from the Dirty Dancing soundtrack.
We drove all the way around several bays, if we had taken the ferry it might have taken half as long but our large bus would not have sqeezed though and made the journey. More on this later.
Kotor, our bus went past the castle where we were staying, and wow, just wow, the mountains towering up above were majestic to say the least: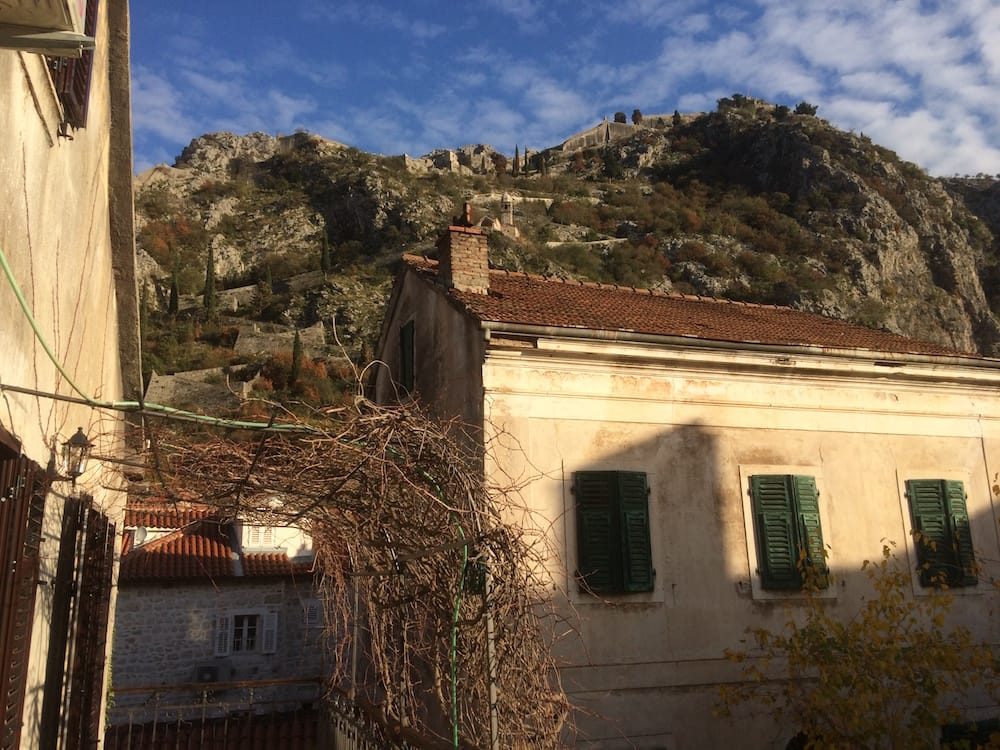 Our host met us at the apartment a couple hours early, so awesome, armed with snacks like meat and cheese and even some strudel. It's this little thing that makes us so happy, we don't have to shop immediately and the kids have full bellies. He told us the apartment is 500 years old, so cool.
After getting settled in we had a wander, first we went to the square closest to our place, it contains this amazing 350-year old Black Poplar tree that was planted directly after the 1667 earthquake that devastated many buildings in Kotor, including the monastery this tree was planted in.
The tree is quite large for a poplar, and feels steeped in history, it's seen a lot of change!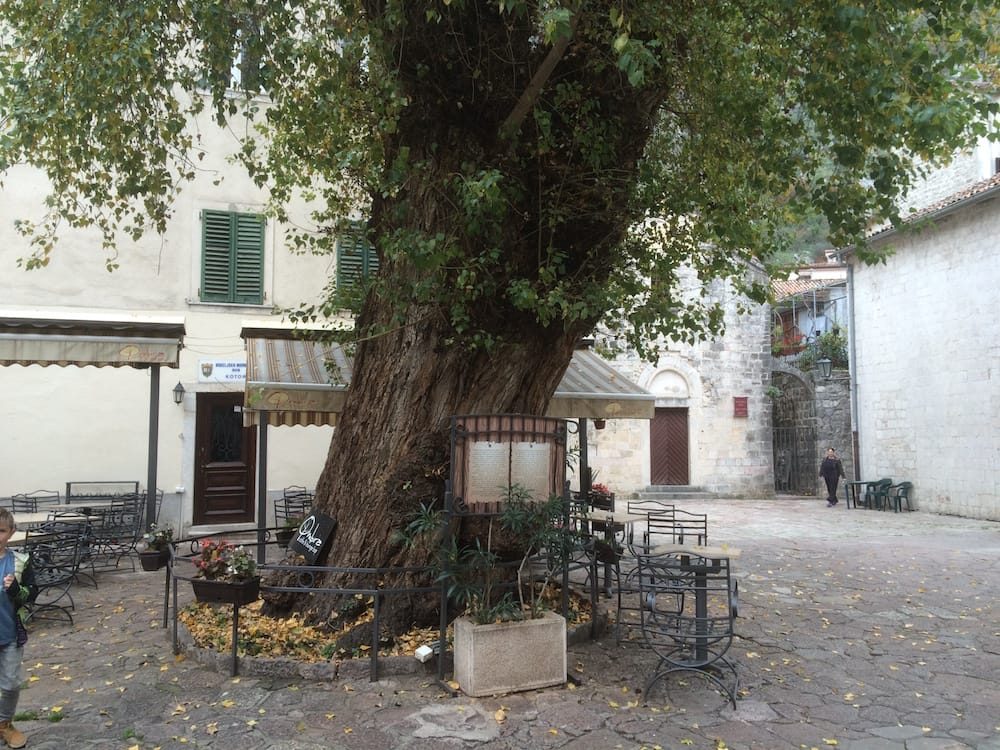 We went to the southern wall, and there is a freshwater spring that runs directly into the sea, and is deep, dark green. These walls have held off many invaders!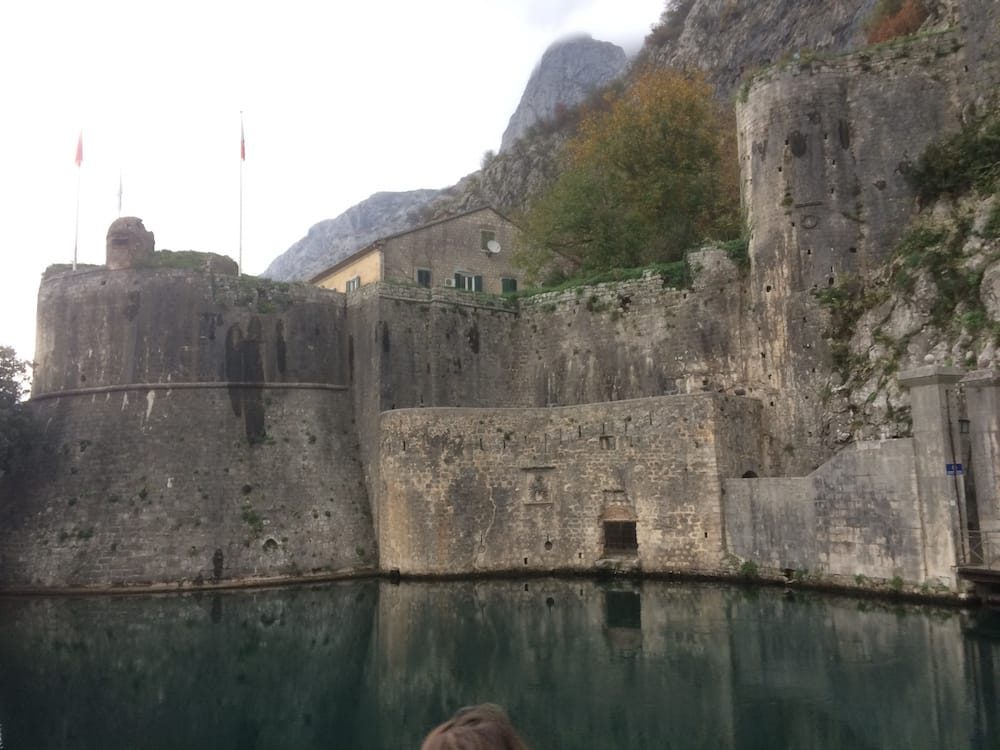 We walked all along the main wall over the main, Bay entrance to the Castle. It's pretty well kept considering all the rain that falls in the winter (a lot of rain!) and the blazing sun in the summer.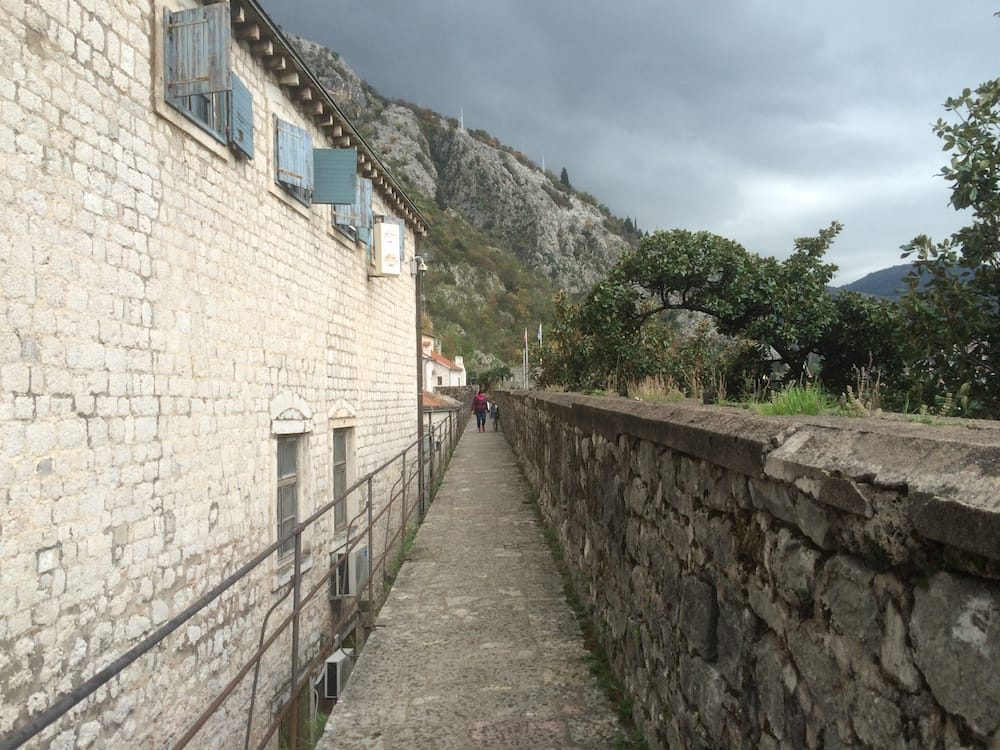 Look up to the east toward the cliffs and you see the fortification goes all the way up the ridge. There's the Our Lady of Hope church there above the chimney in the photo: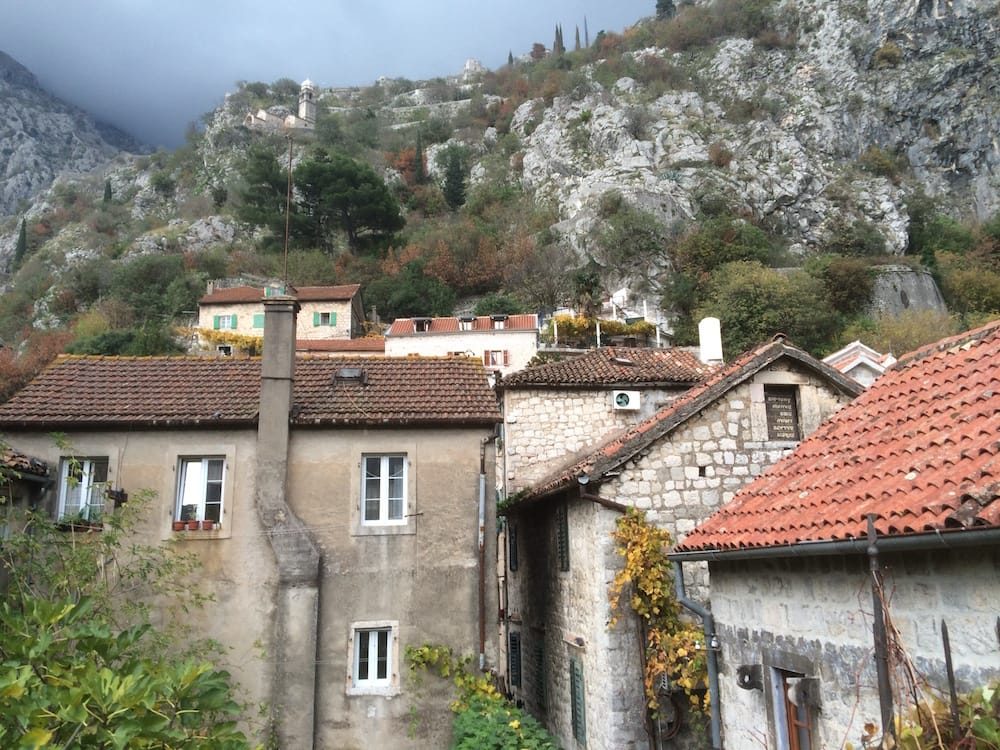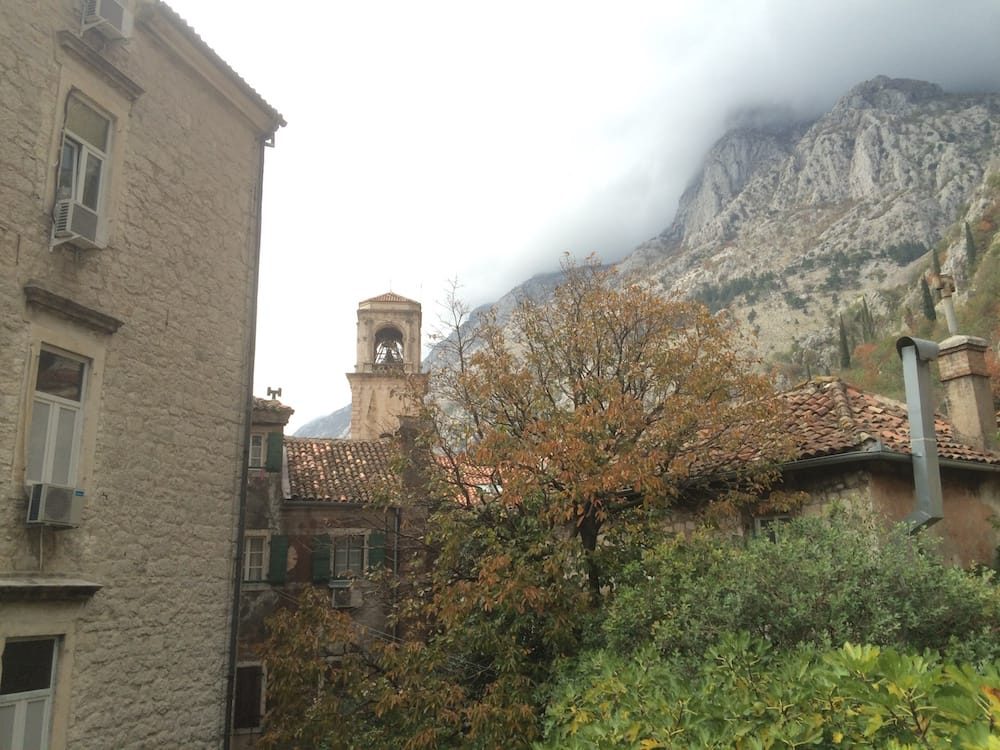 This position shows the main square you see when you first walk into the Castle.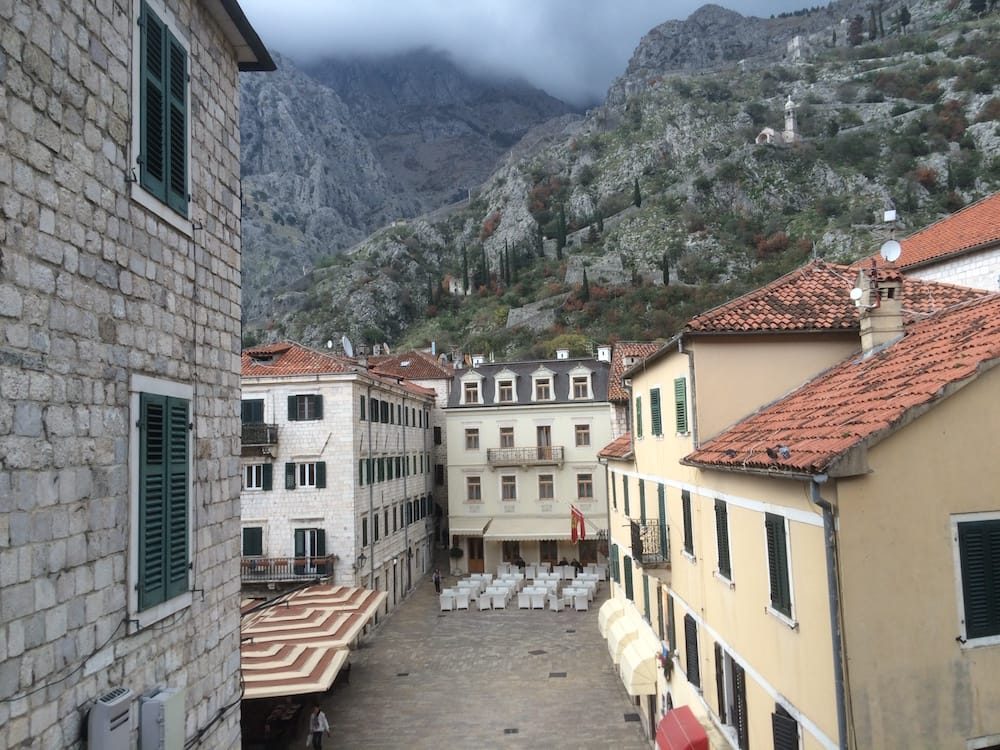 Dad and son went to dinner at the cafe in the main square, Mr. 7 wanted to try mussels and he liked them but couldn't finish them all. I'm proud of him for trying them! Our waiter, Dragan, was really taken with Lennox and it was awesome to see them interact.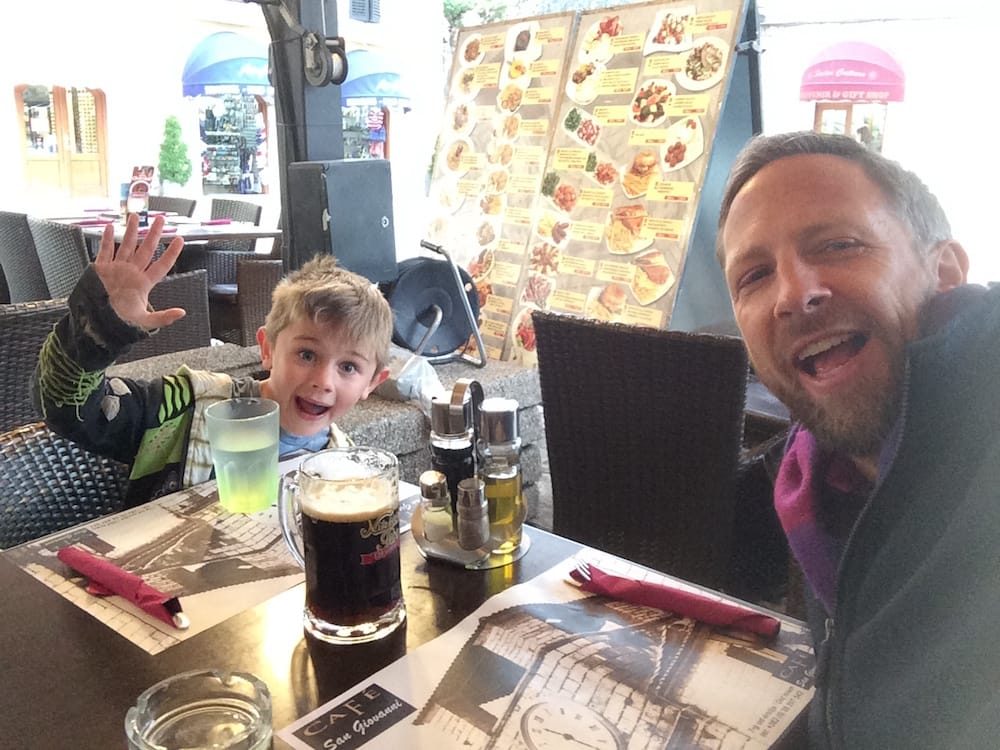 We investigated the little park down the road from the castle, and at a memorial for three WW II war heros, someone had left a book with a sticker on it saying it's a take one, leave one system. I've seen this before but this way doesn't require a box, just a place to place the book.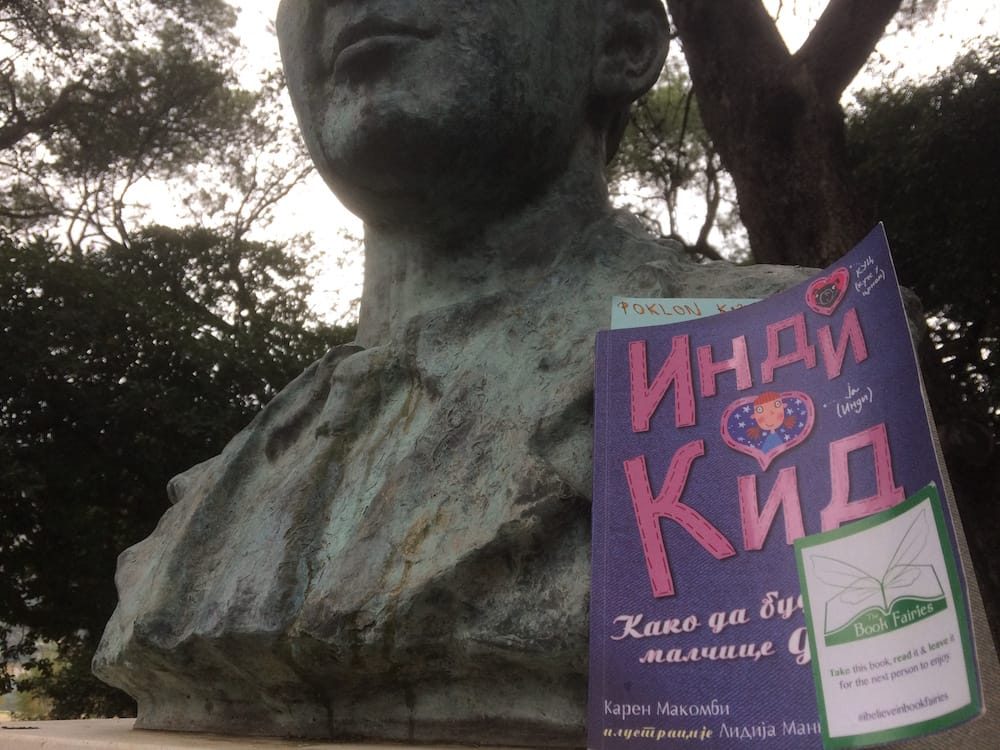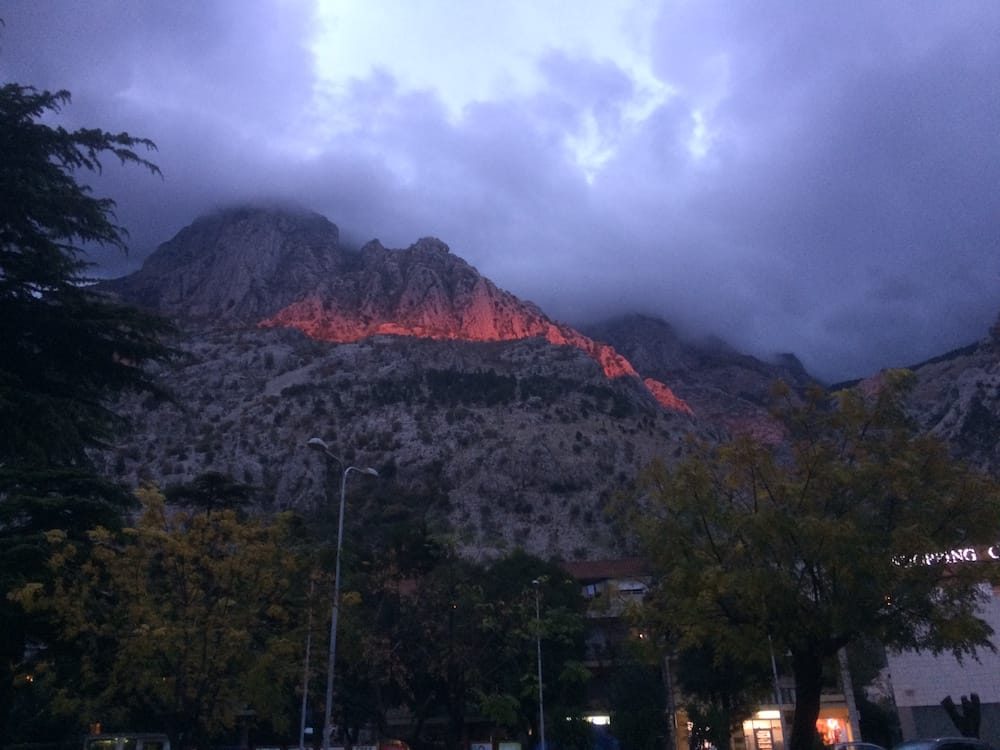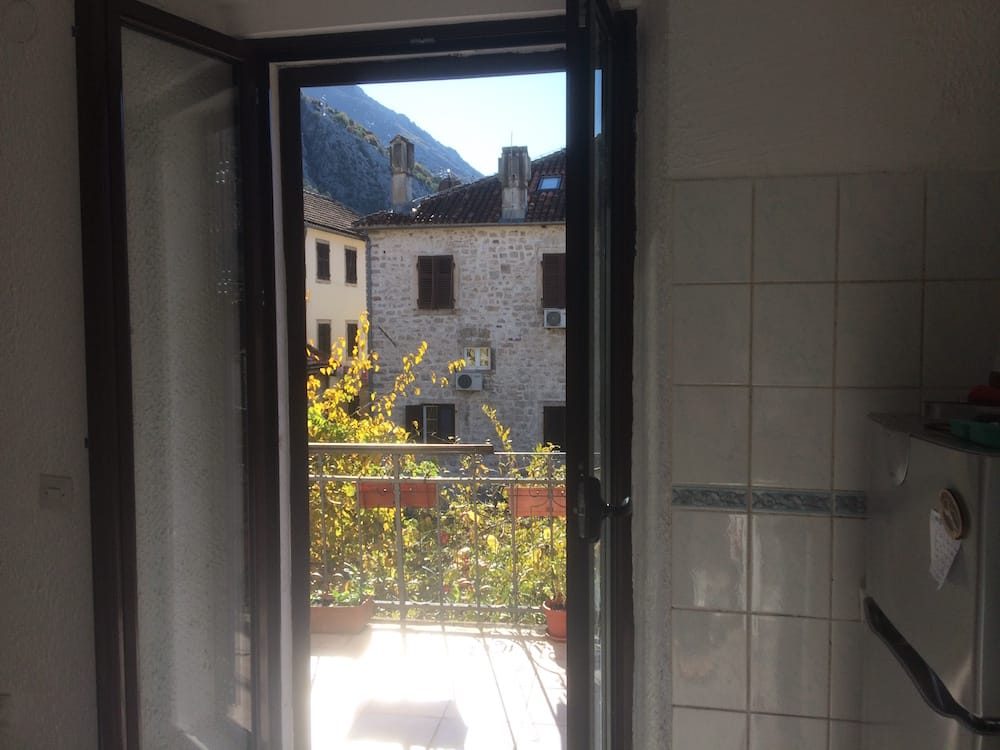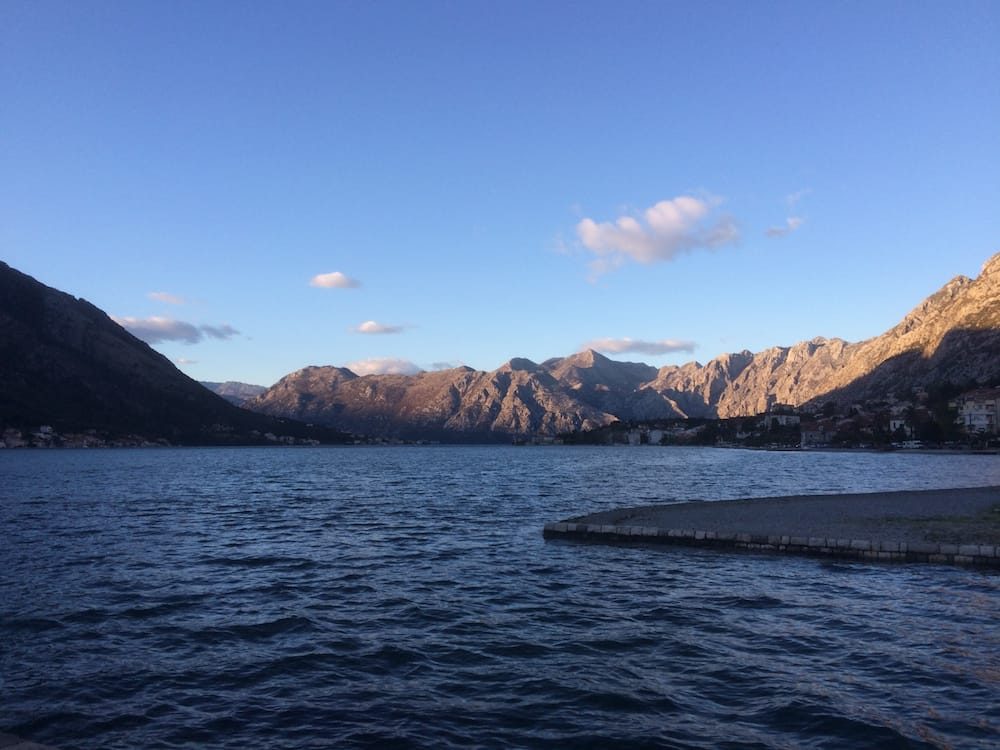 Our apartment gives us some pretty great views, we would see much less if we were on the ground or 1st floors, but here on the 2nd floor we have almost 360-degree views. Here's our view of the Black Poplar tree: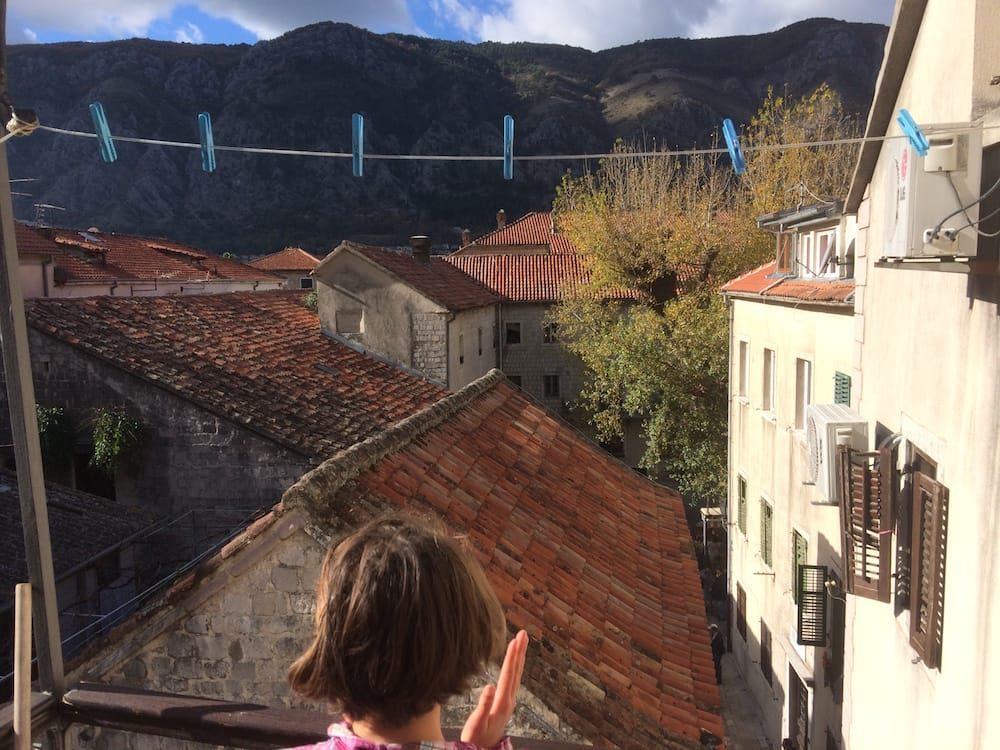 Kotor has a dark side, and it's found on the southwestern side of the Bay of Kotor, a short walk from the Castle. This Hotel Fjord looks completely unused and deserted. It didn't look hard to get into either. Some people on TripAdvisor have complained that this and some other buildings have been around a long time but never been torn down, but I can understand, there's not heaps of money here to undertake these projects that have been left behind.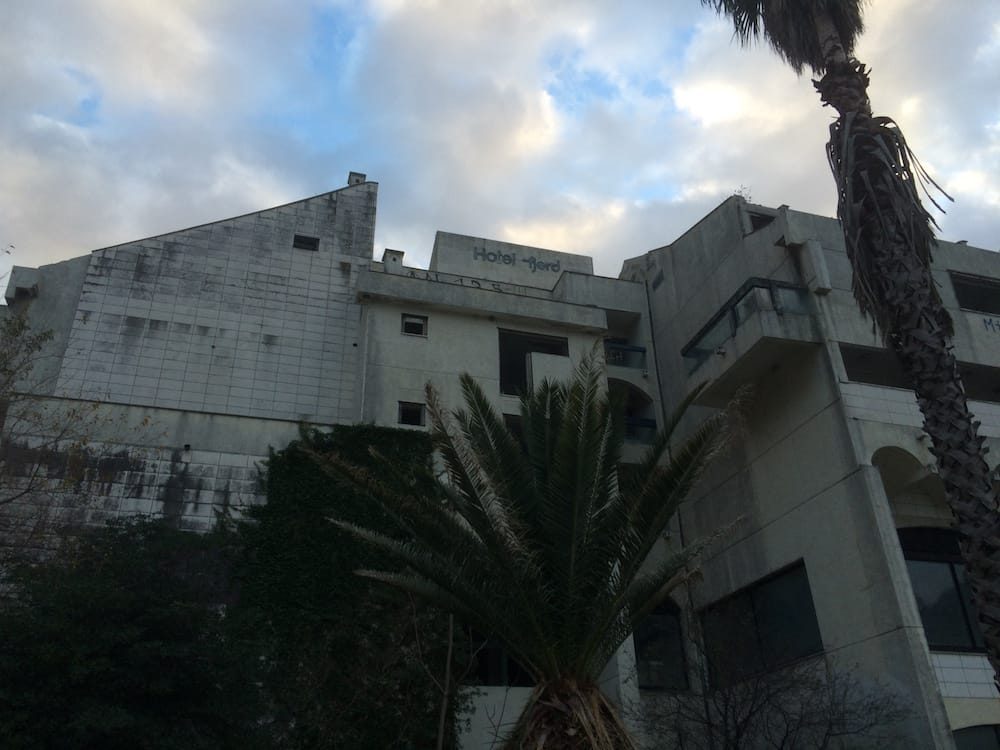 When it's not cloudy and rainy we've seen some glorious sunsets. The mountains in front of us are so tall it means it gets dark about an  hour earlier than it normally would.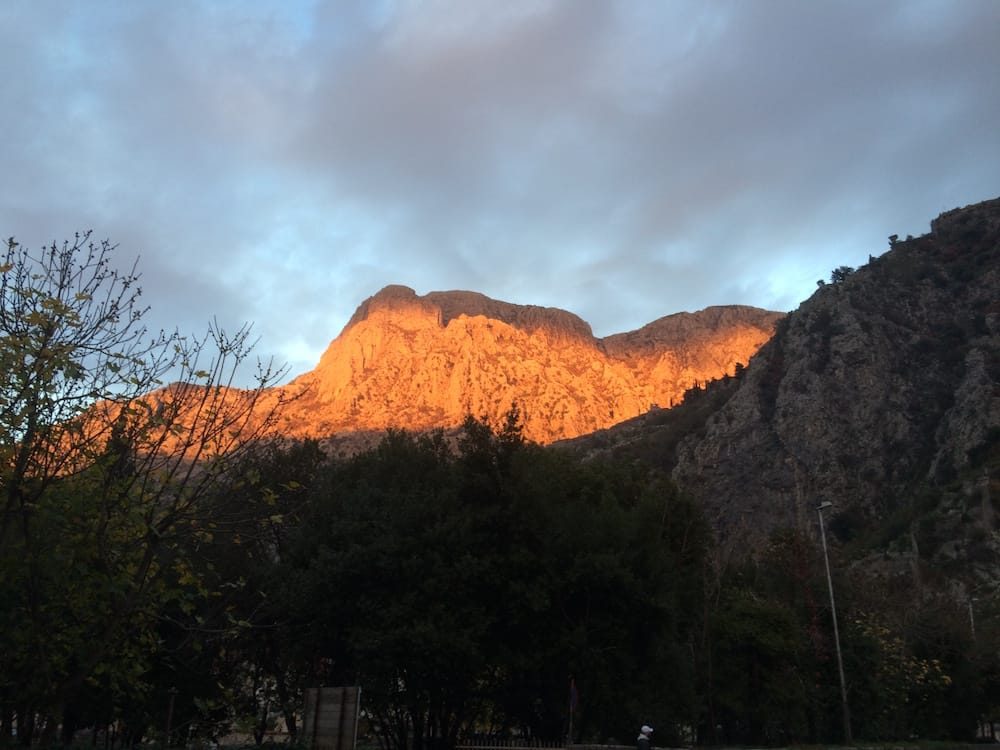 We went to the local mall, it's not huge but we've spent a lot of time here shopping and drinking coffee. More on this later.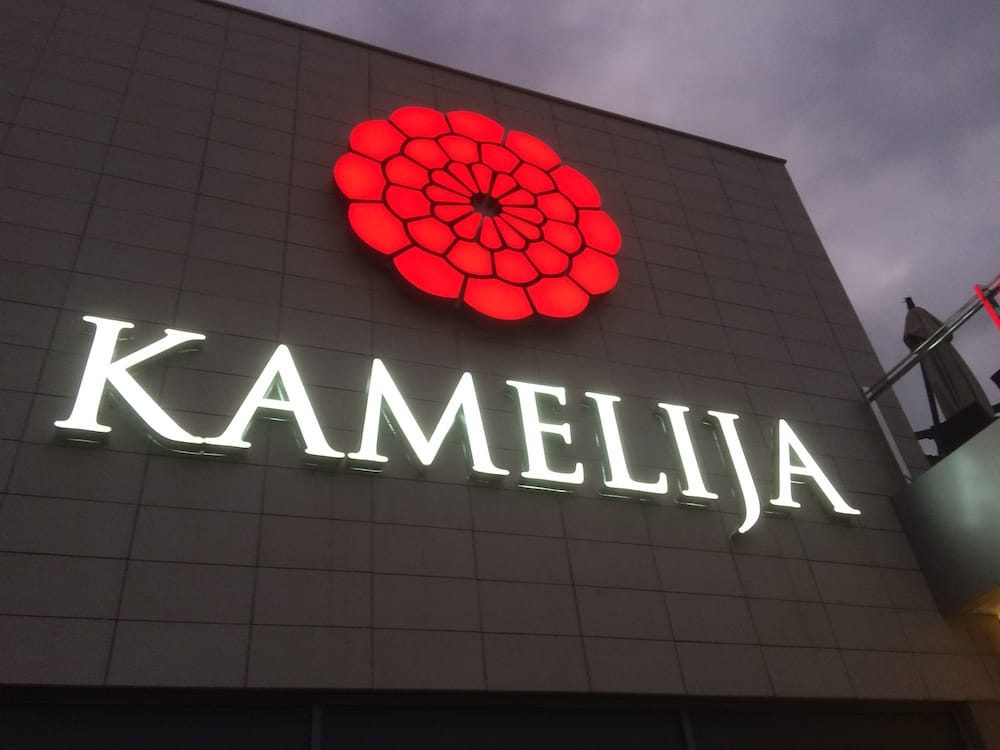 On the way in from the bus station to the Castle is BBQ Tanjga. The owner's name is Tanjga (say "Tan-ee-gah"), a tall, strong looking Croatian gentleman who makes the best food in town, and probably the world for this kind of thing. It's a breath of fresh aire compared to the cafe/bar food available elsewhere in town. So good!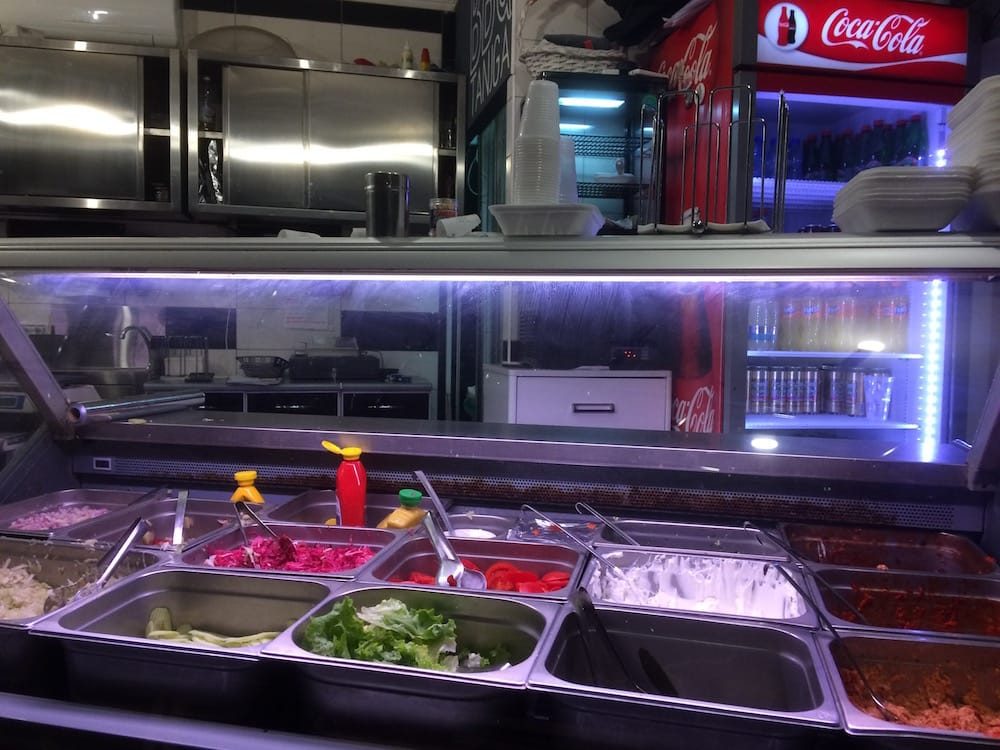 We had to do a selfie, we were so excited to have such awesome food, and so much of it! We left with full bellies.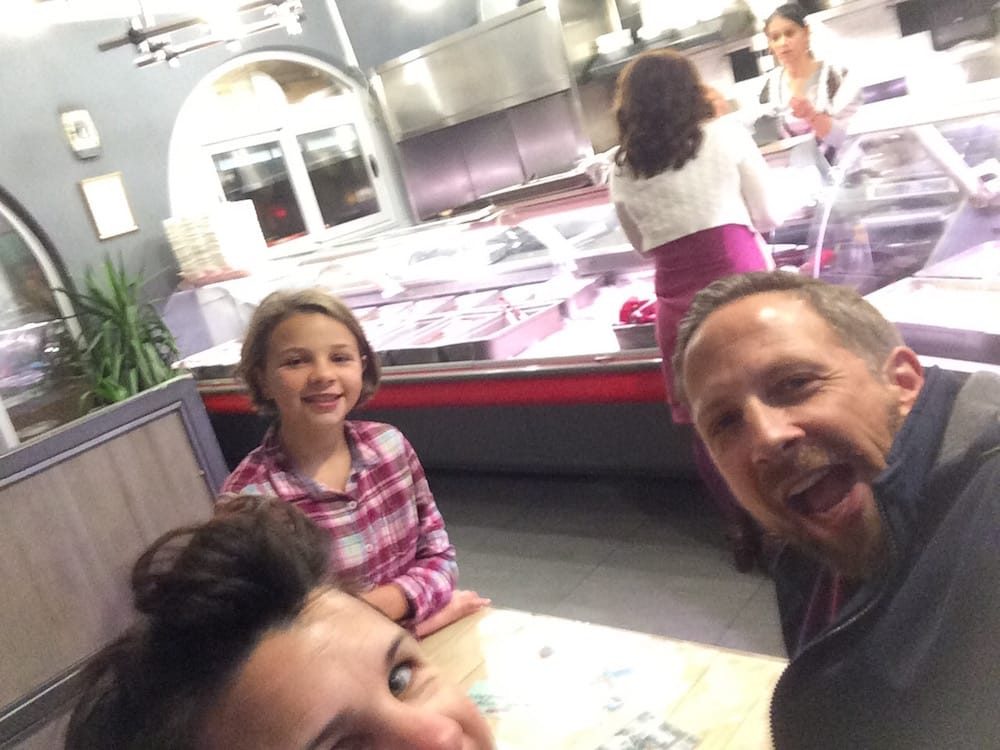 The next day we went to the northern river gate of the castle and discovered not only a secret, back entrance to the cliff fortifications, but also this sweet river/waterfall: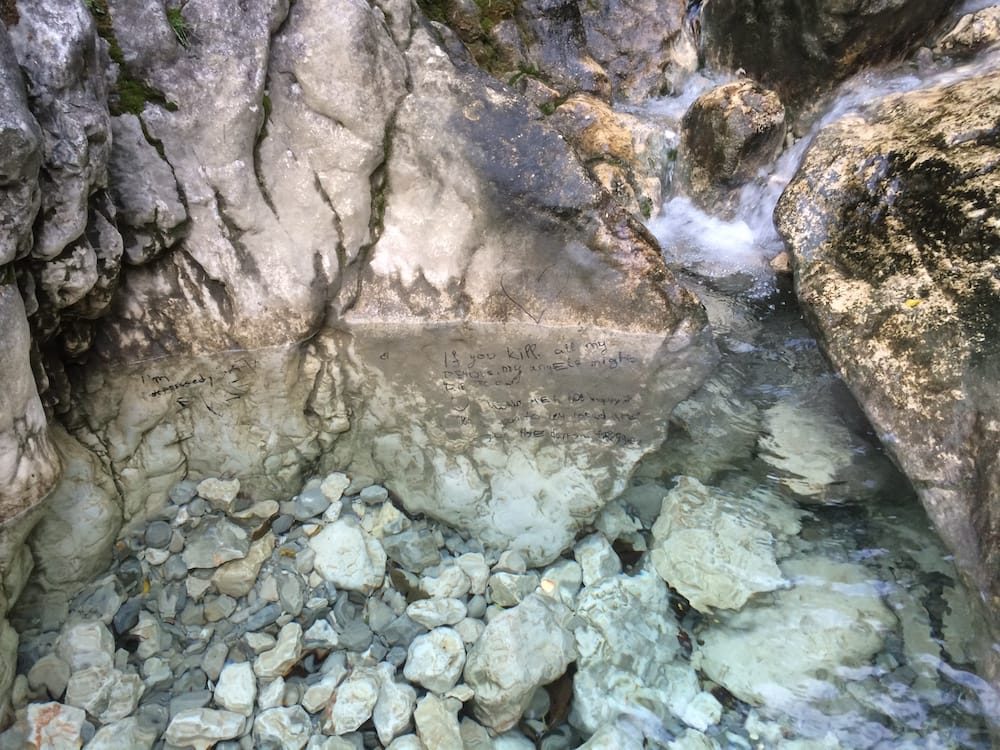 Here's us at the river/creek for the first time:

Hopefully you can read the message someone wrote on the rocks below the waterline. The water is so clear you can hardly tell it's even there: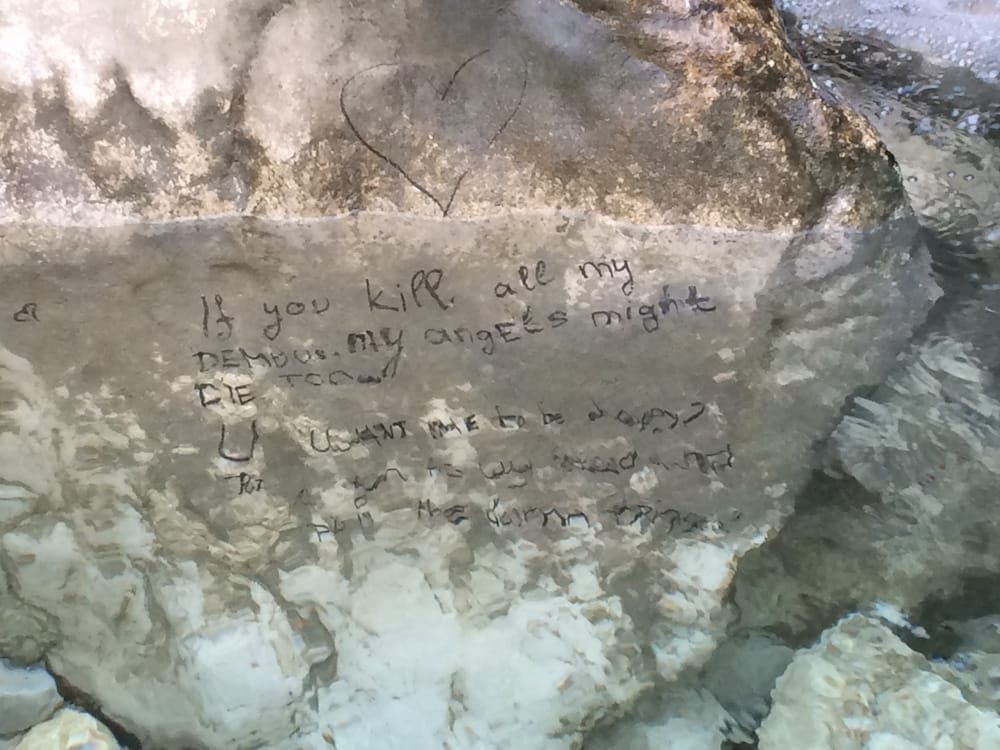 I can't read the second passage, but the first one goes:
If you kill all my demons
my angels might die too.
The following two tabs change content below.
Latest posts by Nathaniel Flick (see all)