Wow it's gone way too fast. It always does. You think 25 days is enough and then it's over.
This popped up in my Facebook feed, us practicing for this amazing trip two years ago near my old job at Phosphor – I can remember feeling excited and nervous and not knowing at all what to expect. I look back now and know exactly what I was in for – the trip of a lifetime!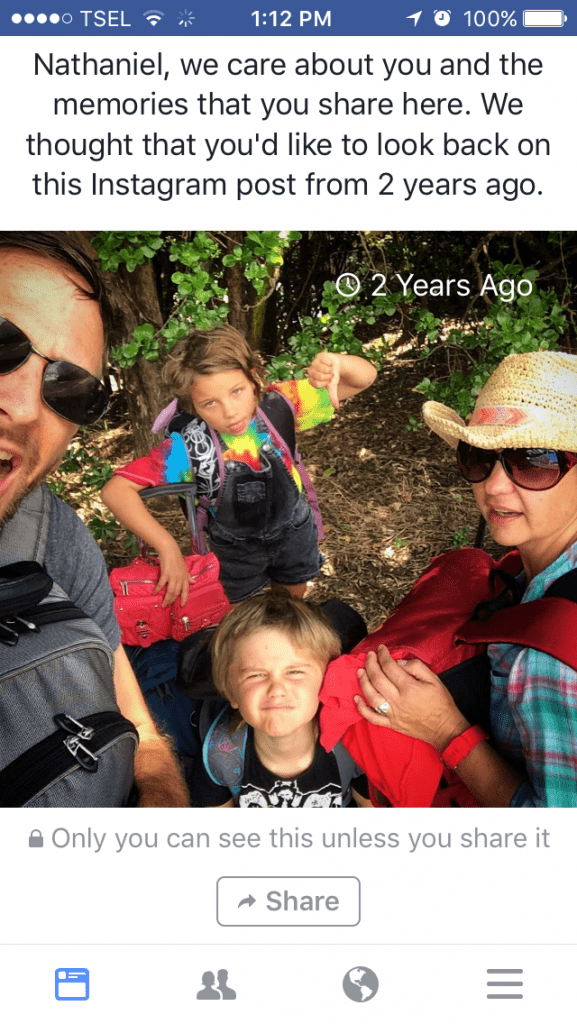 This is our kitchen at our Villa. A simple two burner camping stove fed by a gas bottle, a sink with water we could only drink when boiled (we were super careful and thus none of us got Bali Belly). And Guli's dog Putih, the sweetest wisest dog I've ever met, she came to us the week before during a violent thunderstorm, she hid in our bathroom, and ever since she's come by to visit.
Maybe she knows we're leaving tomorrow?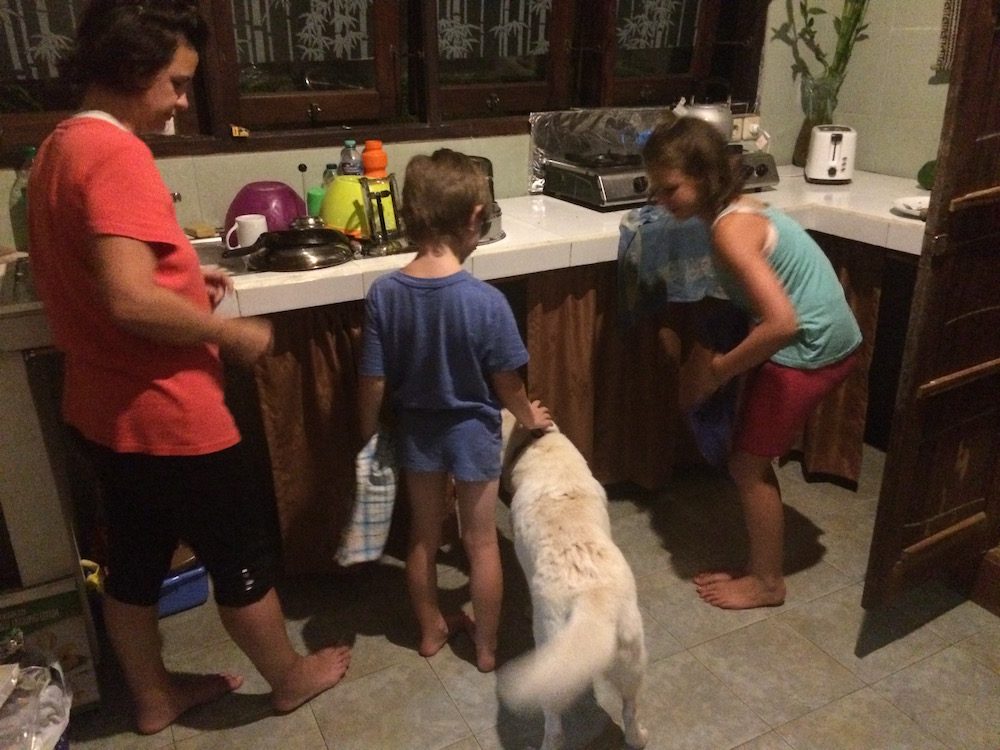 Ms. 11 and I share a love of origami. I love being able to make a working cup out of paper (it's easy!) and leaving swans at restaurants. She made these cool butterflies and they are beautiful: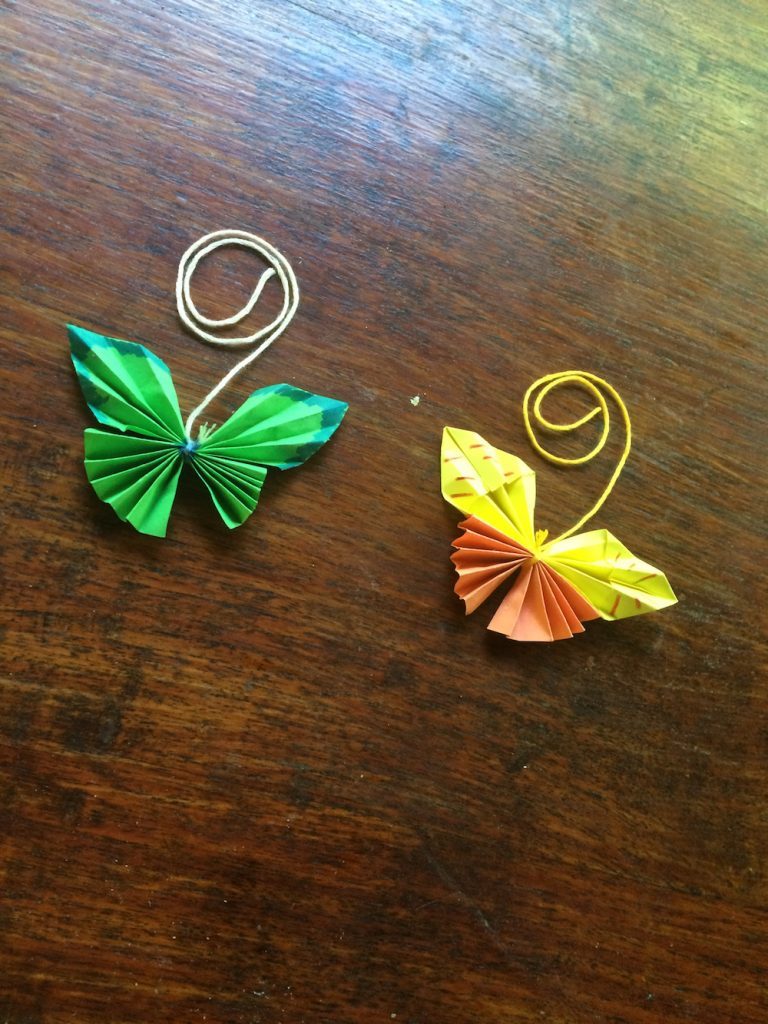 Our rice field, barely ankle high when we arrived, is now about waist high. Full of hungry snakes, I'm sure. 🙂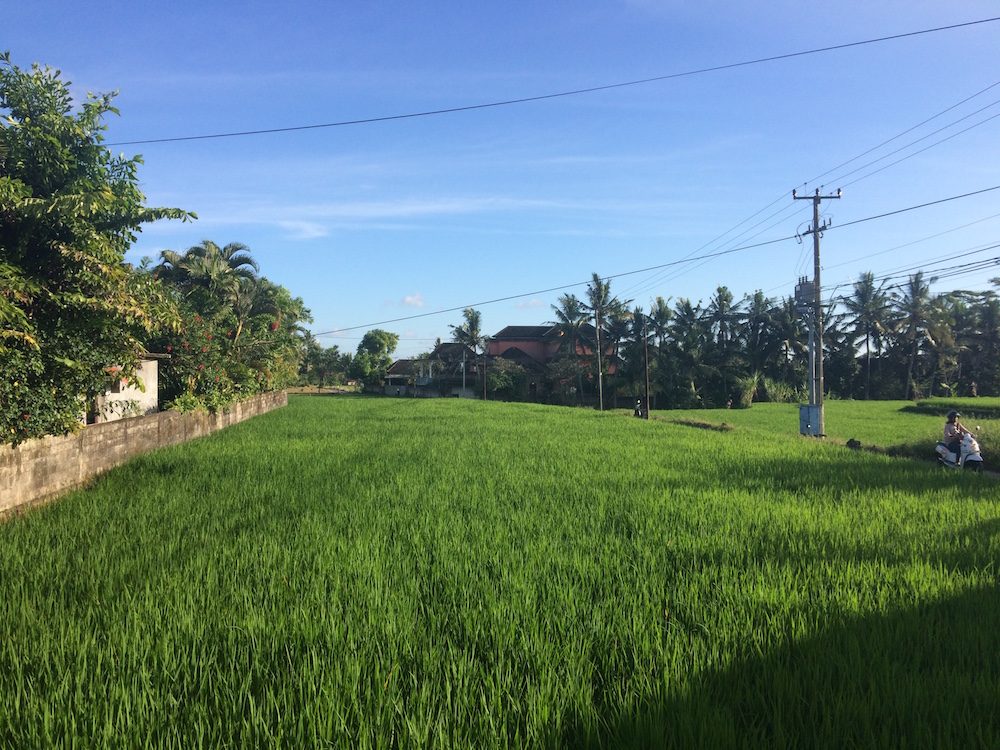 The sign that for us has come to mean home. I can feel it now, our swimming pool and cool drinks are close by.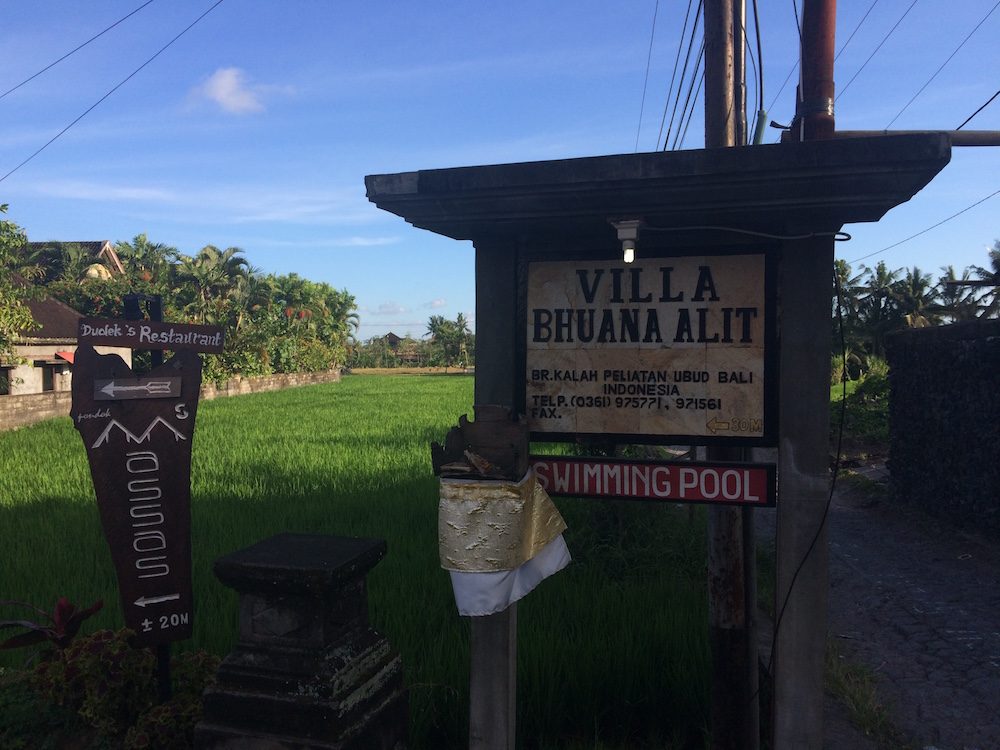 Of course we were so busy the last week we didn't have heaps of time to shop (getting to Ubud central would have been much easier with scooters, but we kept our walking legs anyway.)
The corner shop had some good things, not everything we needed, but enough. This is Bali to me.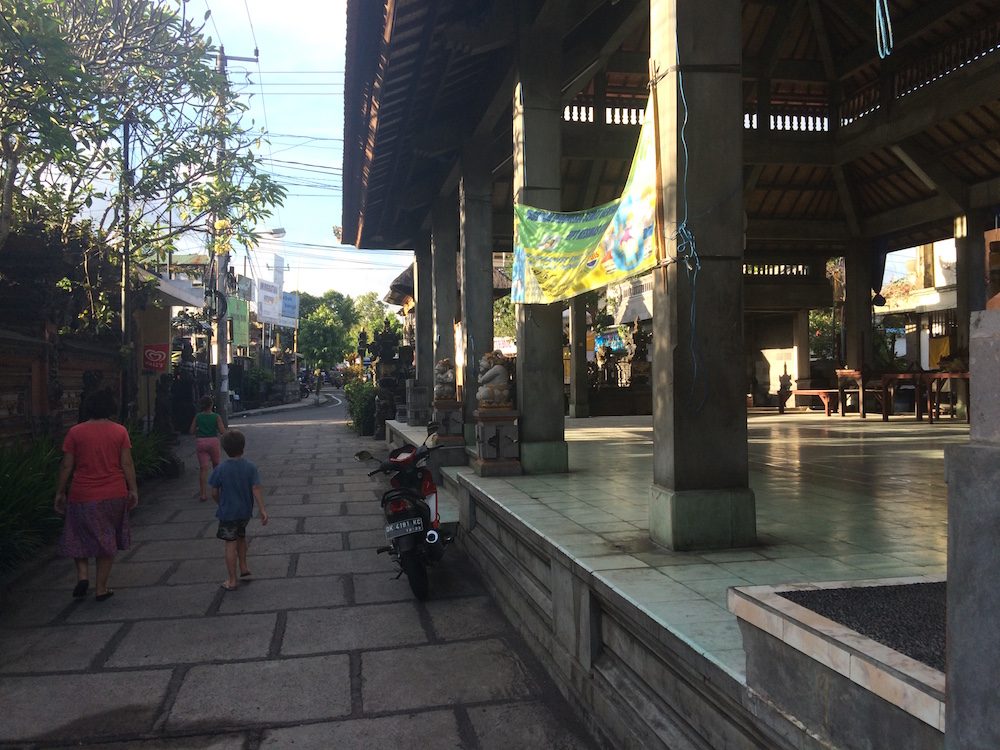 Alice never got to go on the grand tour Guli gave us so the kids and I gave her the next best thing. My snake radar was on full alert, but Ms. 11 makes a good bit of noise so in this case it's actually comforting. 🙂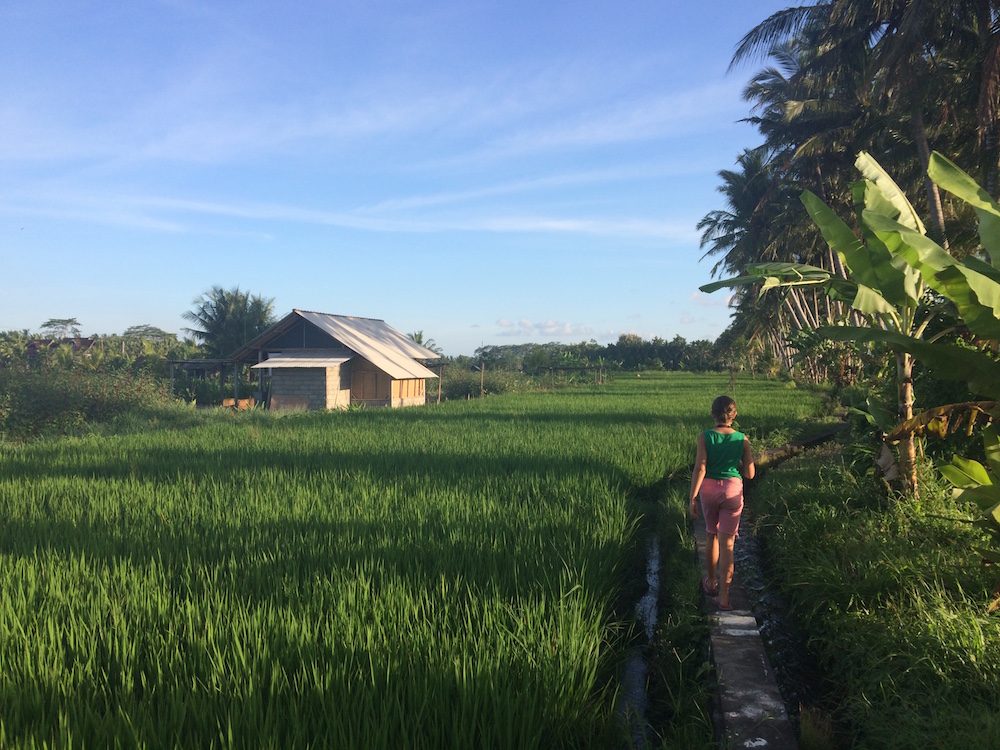 So many beautiful flowers in Bali, they are everywhere. I loved this one because it's delicate and a bit harder to spot.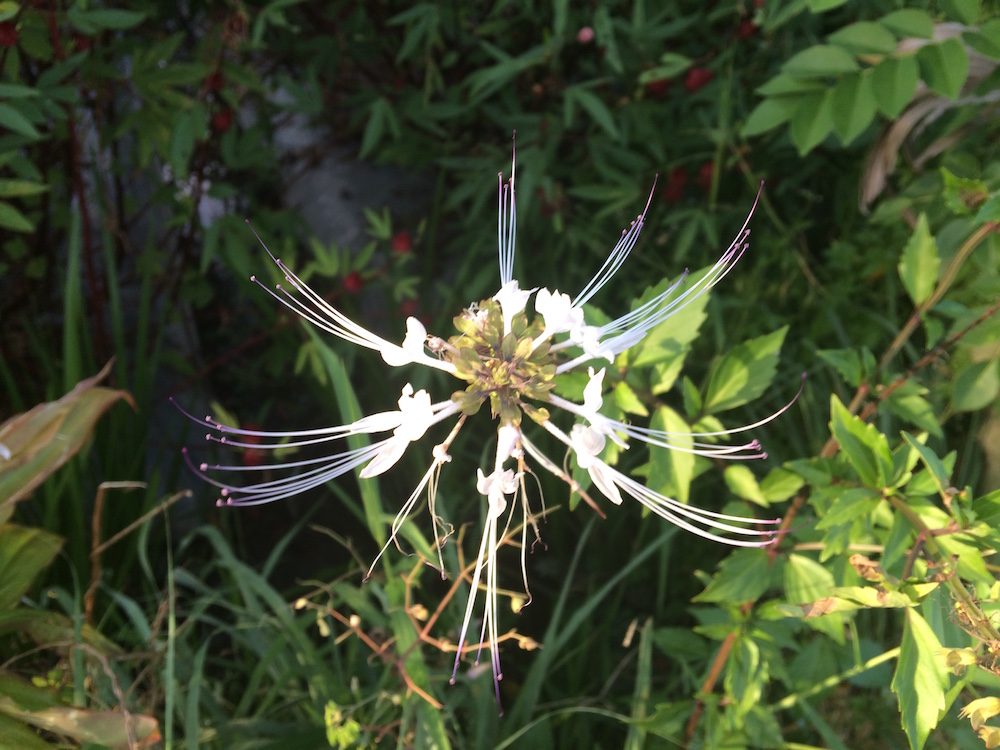 On our way back from our walk in the fields we went back to the little park we didn't stop at the first time. We breathe in deeply and get mentally ready for the next phase of our going home which is Australia. We're excited to chill out at my sister-in-law's house and hang out with Pete and Jacob and Opie the dog. 🙂
The end of this trip is fast approaching but we're making the most of it.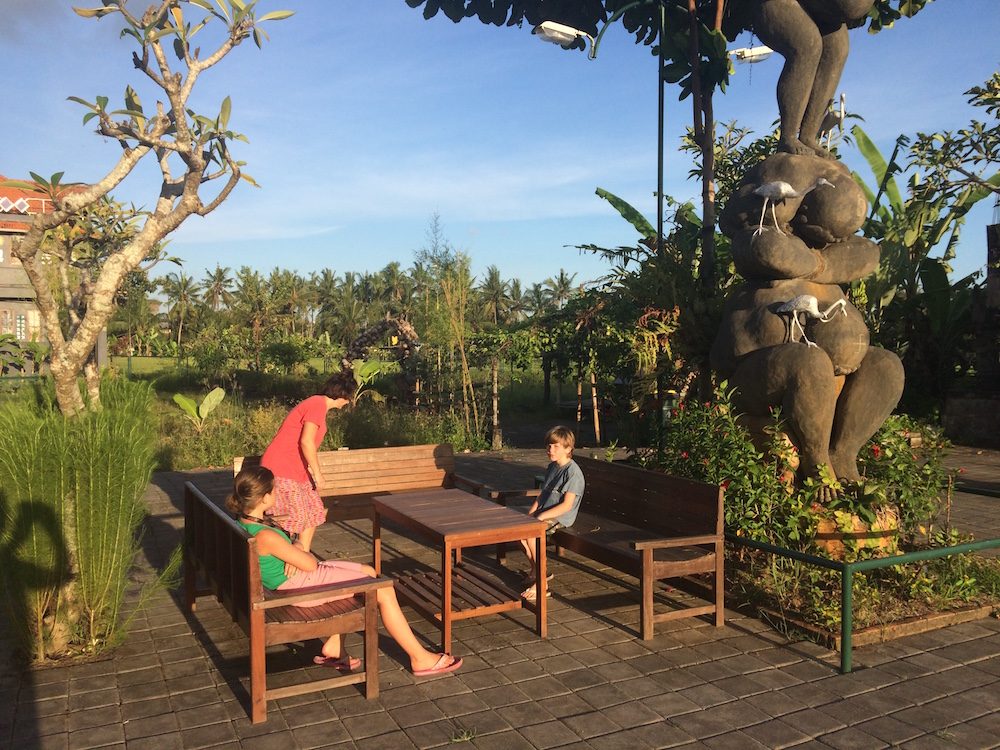 The following two tabs change content below.
Latest posts by Nathaniel Flick (see all)