Daughter and I decided to go for a walk just us, and we walked out the gate and bumped into the Villa manager, Guli. What luck, he took us on an amazing walk!
Villa Bhuana Alit backs up to a huge network of irrigation channels and rice fields, and I am really curious to see them but not quite sure where to go. Guli says hello and we tell him we're on a walk, and he says "I'll join you". I'm stoked! We set off on an hour and a half tour of his childhood working these fields, running around and sleeping in the harvest shacks dotting the area.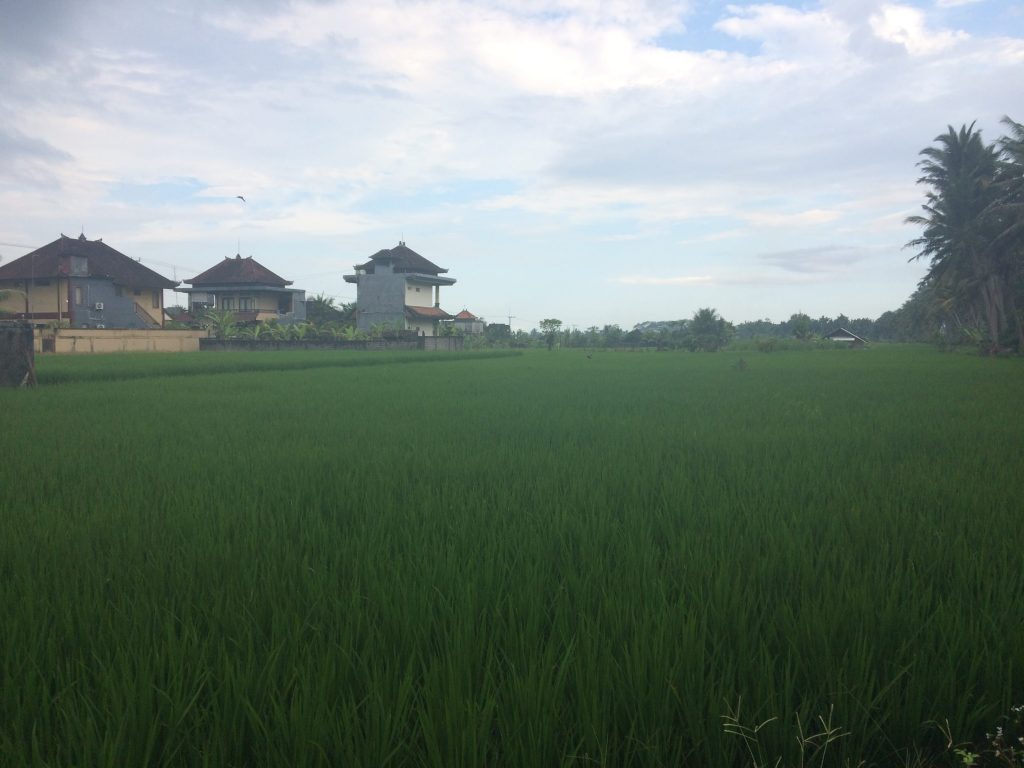 We walk past greenhouses on one side and huge rice fields on the other. A great thing about water on the whole of Bali is no one owns it; it's shared amongst everyone and is fed everywhere possible. This means farms can spring up everywhere, and we are walking along this network of irrigation channels. We see a few people working the fields, most are too busy to look up, but we say hi to others.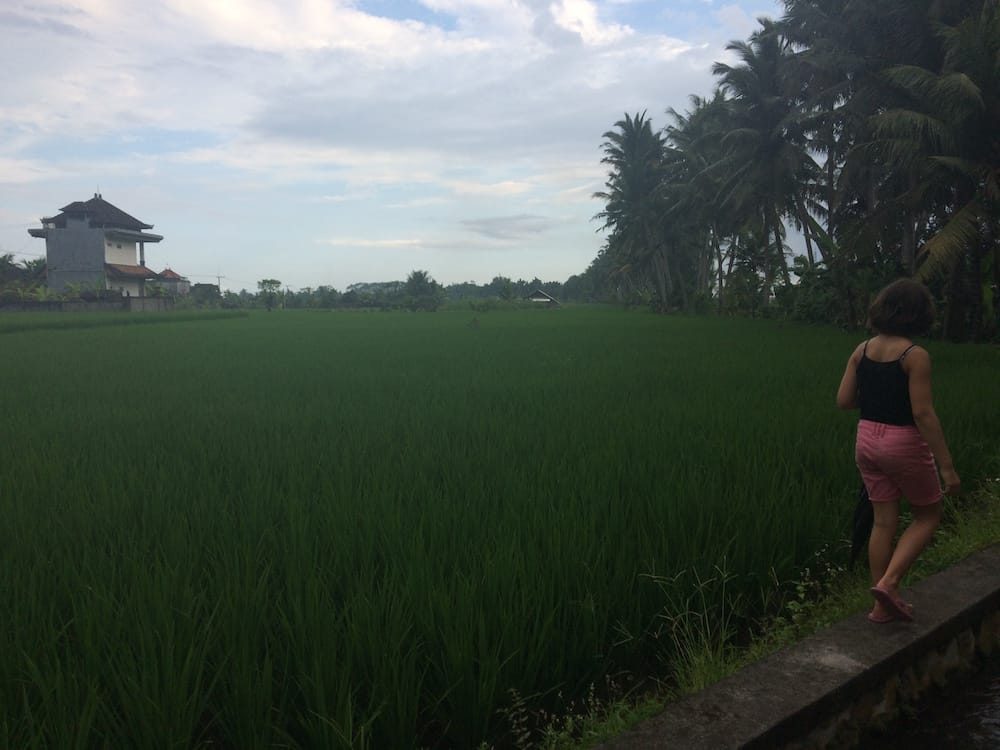 Halfway through Guli takes us to his favourite shack. We learn that these are used during the hottest parts of the day for rest, and so the fields can be guarded from marauding birds. And nearby are stands of sweet bamboo that he used to eat and drink from (they store up lots of water). It's hard work, but I can tell Guli is remembering these times fondly.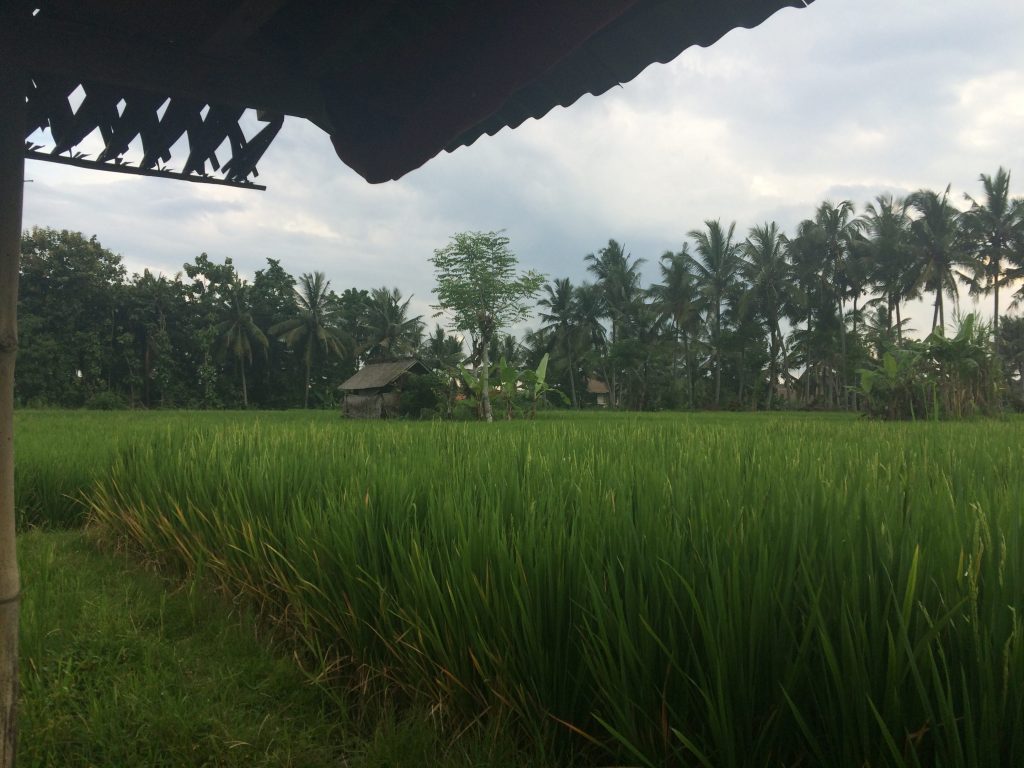 Here's us in the shack having a selfie moment. This isn't the only time Guli has shared his knowledge and experience with us, and I have to say I'm eternally grateful! I feel like we've seen some of the real Bali rather than just the souvenirs and monkey poo coffee. 🙂 That monkey poo coffee is very good, by the way. Anywhere we've been, the best thing I always find is what the people who live there can teach you.
Thanks Guli for your time and knowledge!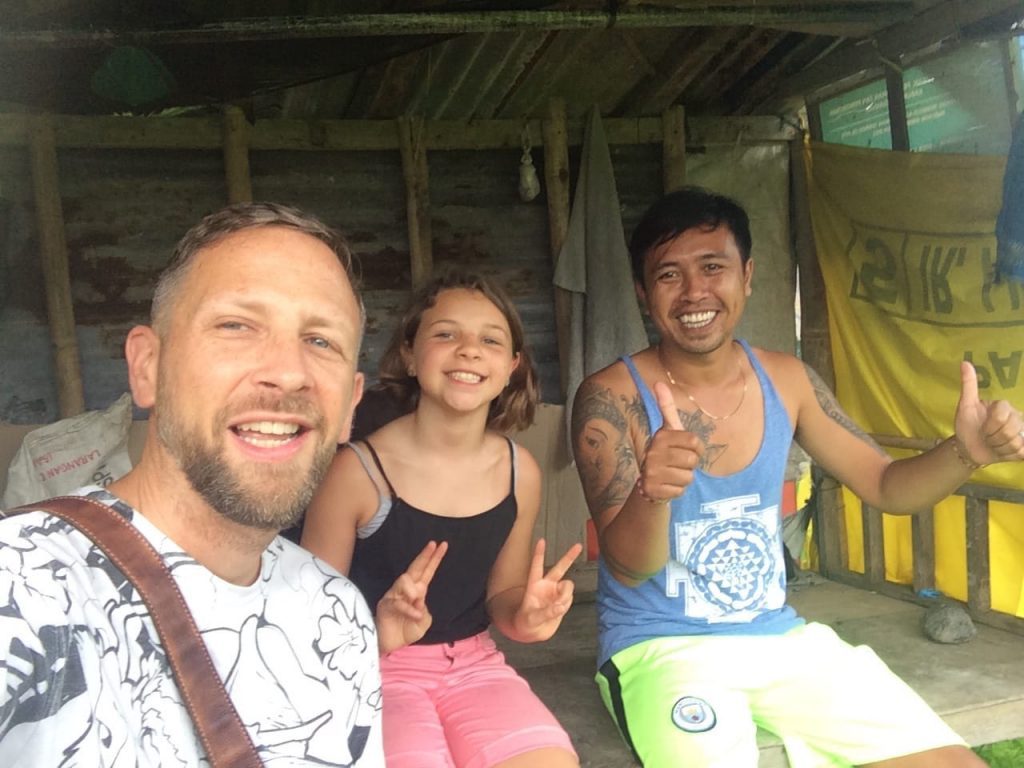 The following two tabs change content below.
Latest posts by Nathaniel Flick (see all)