The weather is okay and it's right in our backyard so we waste no time and head up the mountain today above Kotor, on the fortress walls.
Most of the time on the way up you can walk on the large gravel or the carved steps. The nice gent at the northern entrance (there are several and we were told this is the best one to take) kindly sent us up the mountain after we paid 3 Euro (kids were free). There's the southern-most entrance, expert climbers only/pretty treacherous, and there's the northern entrance we haven't tried yet but is a nice switchback path up the back of the mountain that no one seems to be minding/collecting money from.
Off we go.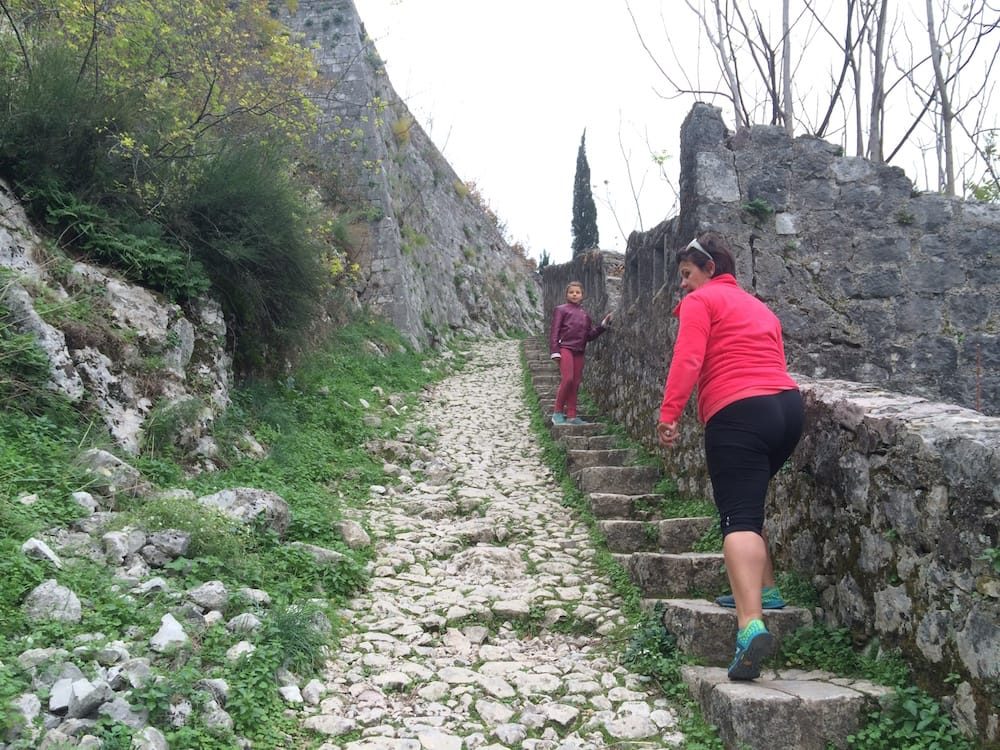 So many panoramic views. These would have served a good defensive purpose to the early defenders of the city, but now it's perfect for us visitors/travellers for sightseeing.

All the buildings packed so tightly together and at odd angles, no wonder you don't take any short cuts down there; they usually lead to dead ends.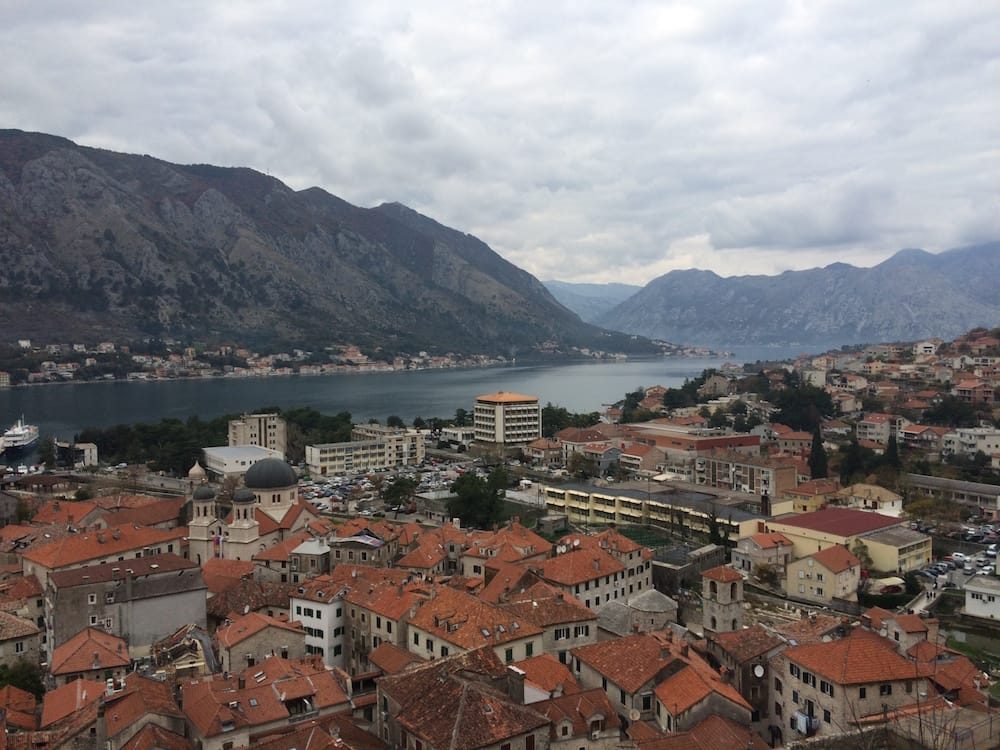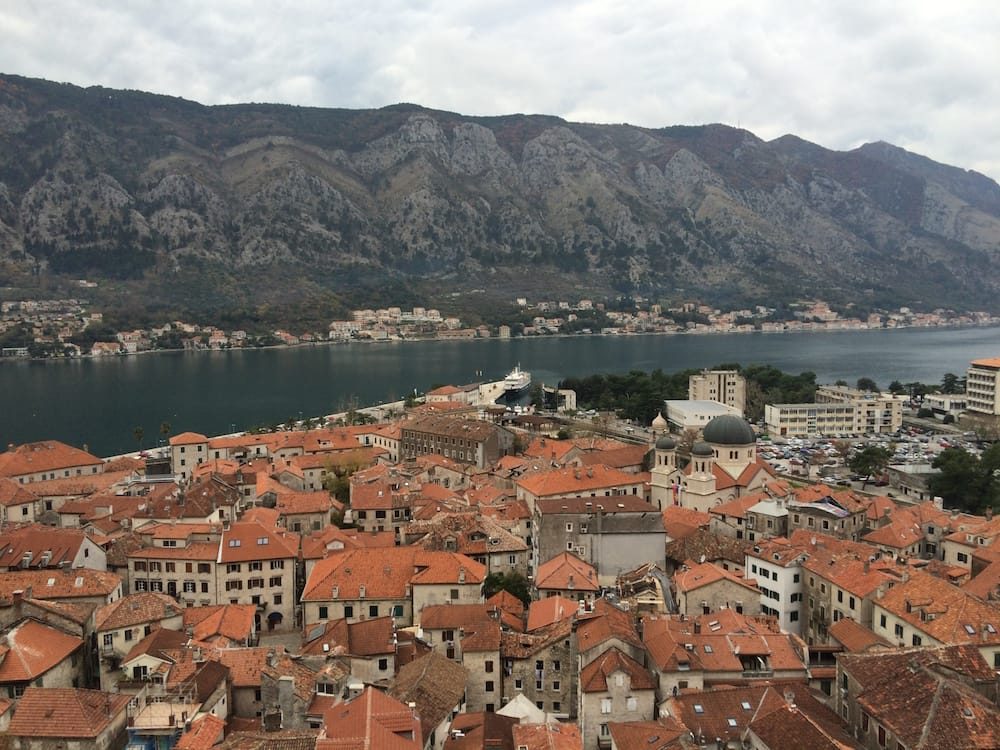 The Church of Our Lady of Remedy watches over not only Kotor but of The Church of the Lady of the Rocks you can barely see in the distance.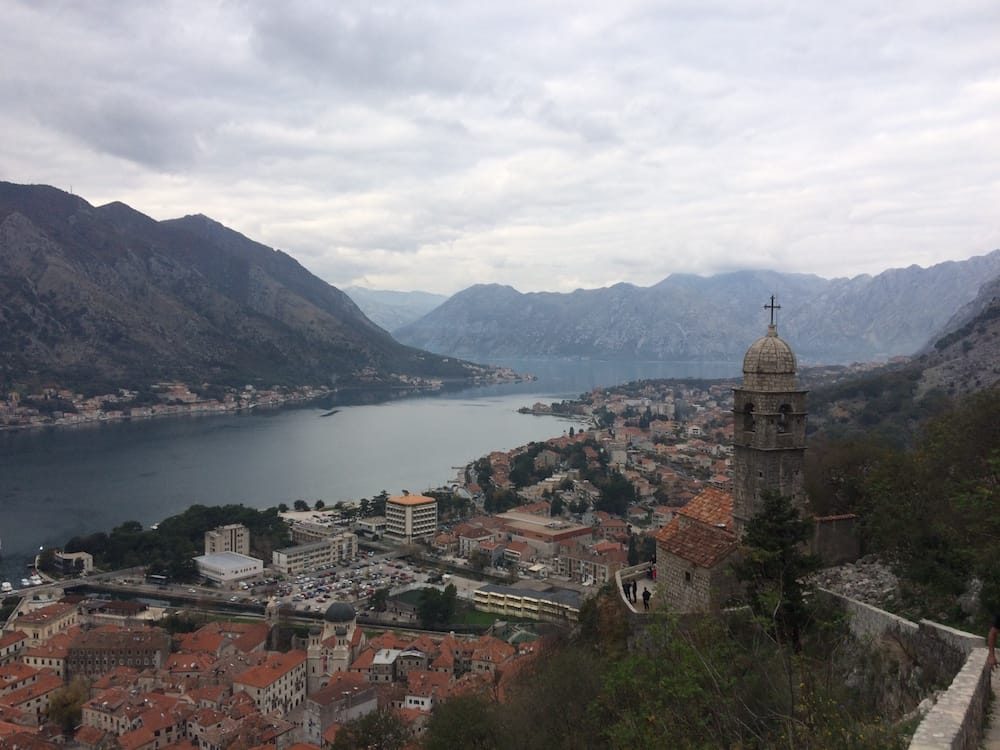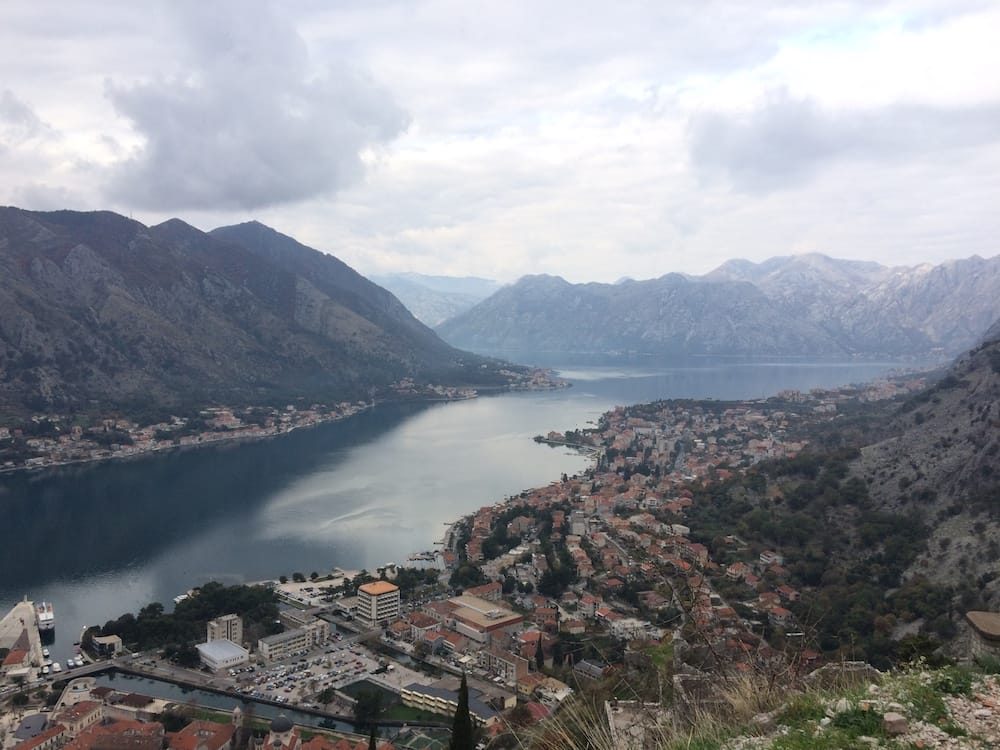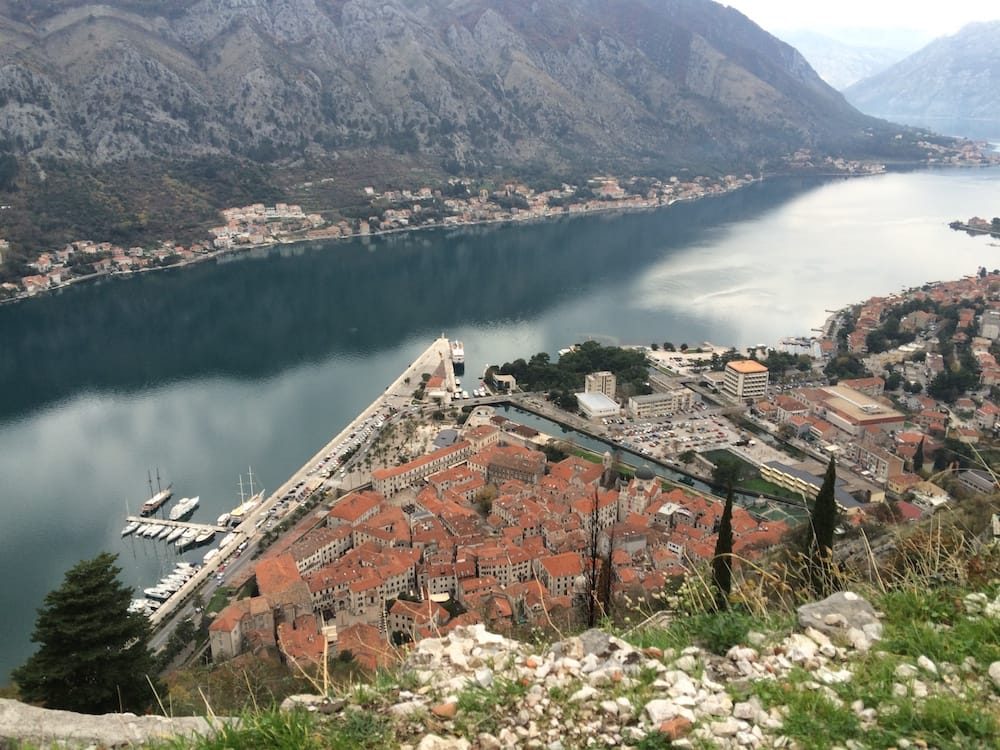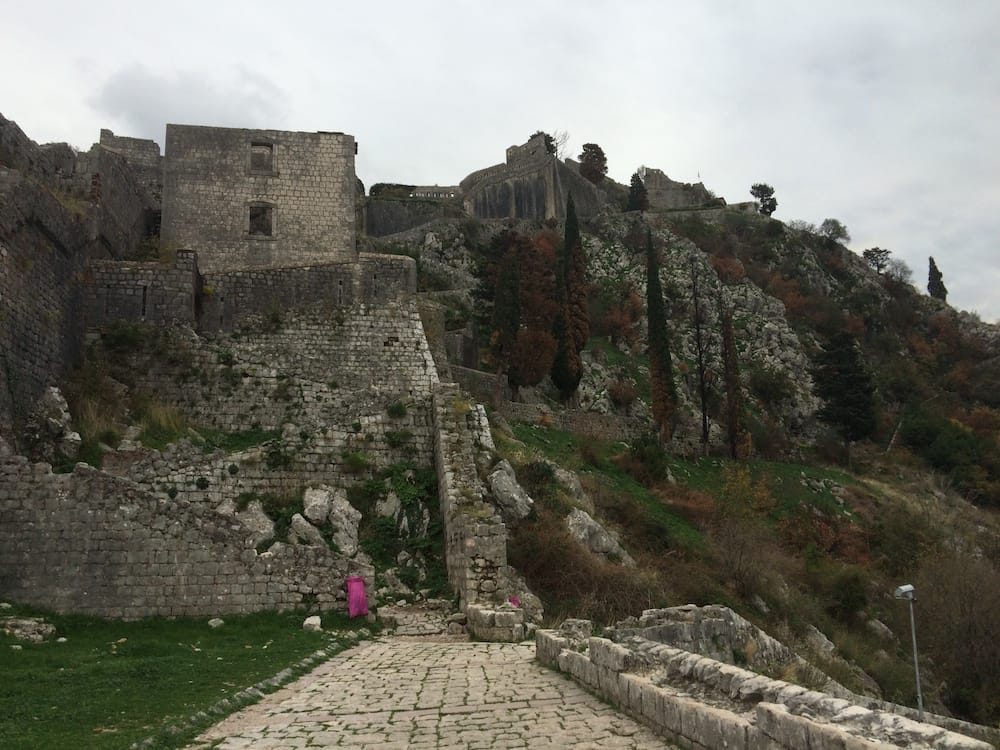 First we went through the castle wall because we couldn't pass up this detour and boy were we blessed with a good adventure! A 1000 year-old church St George stood there, barely. I wondered while we were there why it was in such a bad shape, but after finding out later it was so old I knew why, and wasn't nearly so critical of its state of repair. It's in good nick for 1000 years!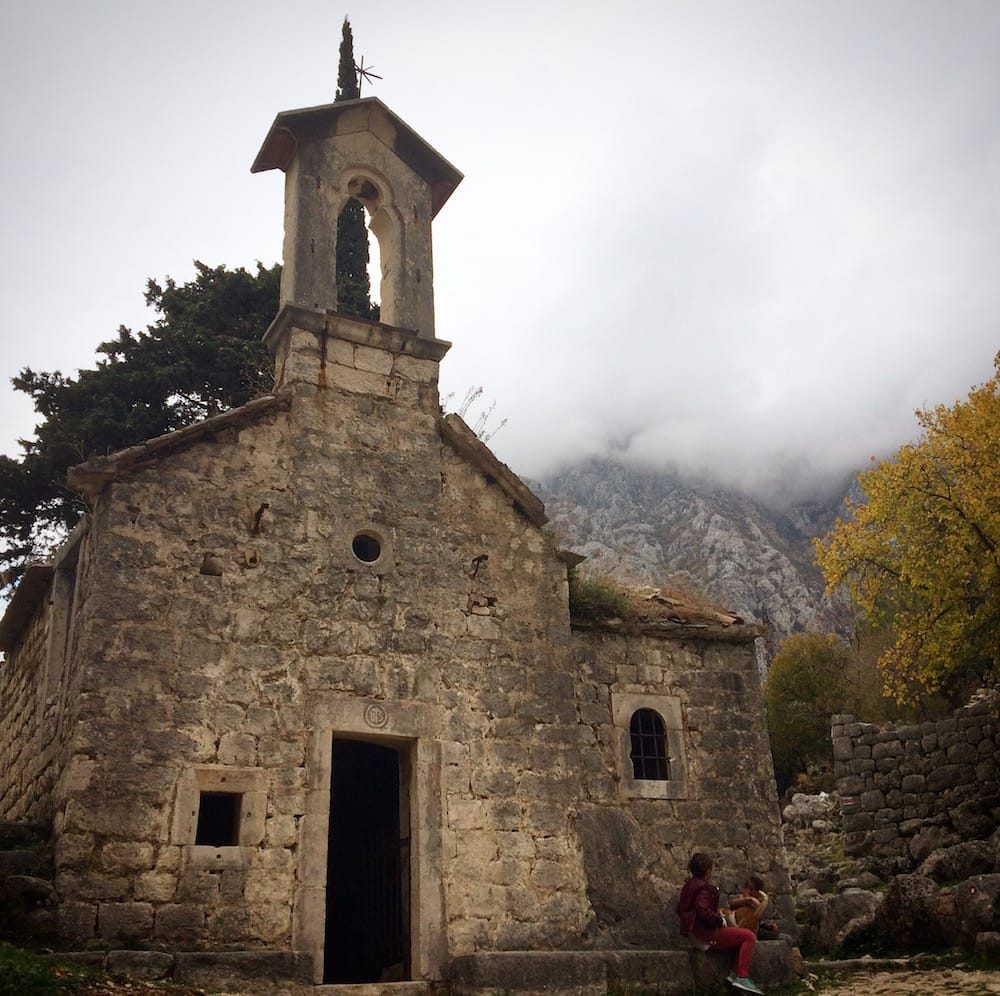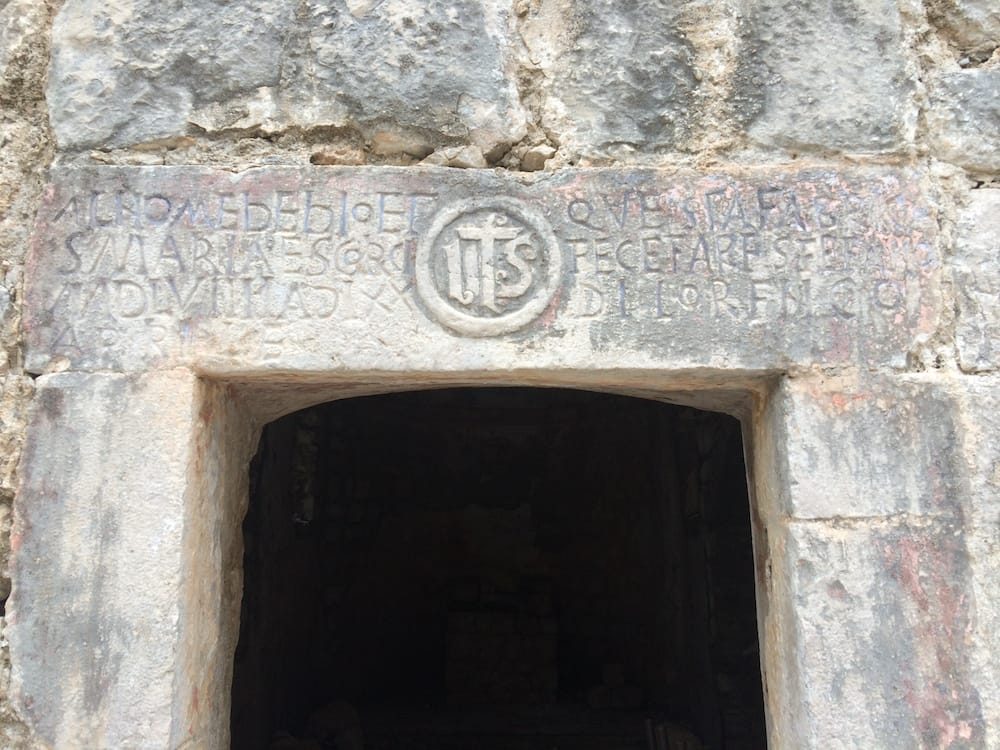 I love the finer design details. Look at the icon and the surrounding words, which I imagine are in latin. These took a steady hand and must have been even clearer, sharper and more dramatic when they were first carved: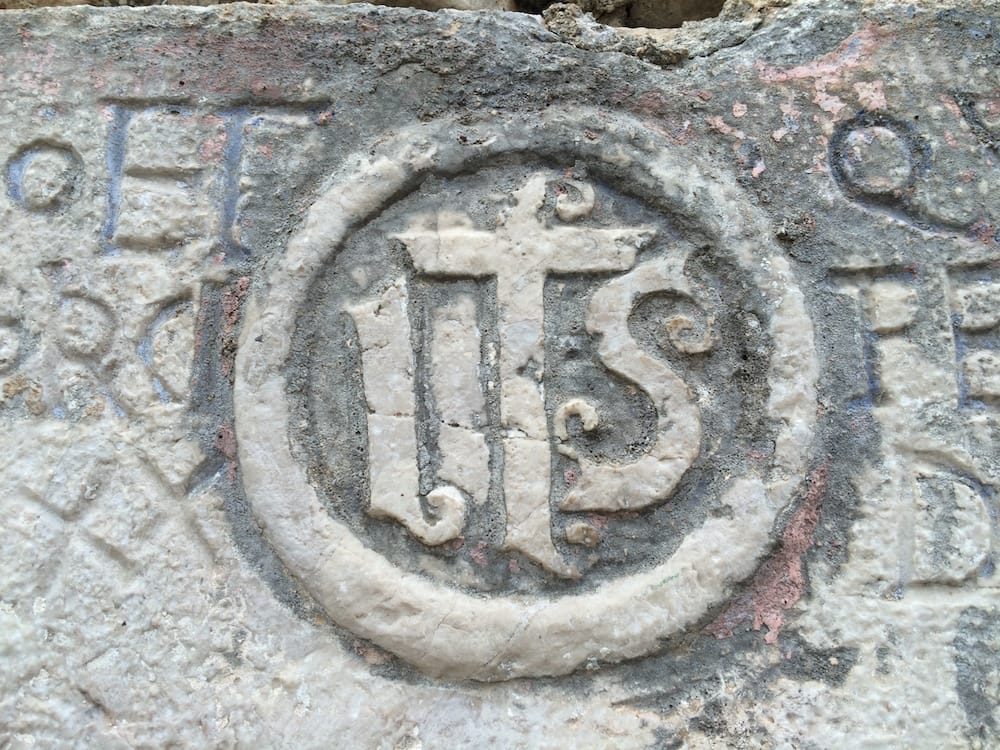 Just on the other side of the church, and right before the nearly shear drop into a rocky crater I'm sure would have made a great rock quarry, we had other, roofless, buildings surrounded by old trees. This black poplar, a bit smaller than the one near our apartment, stood at an angle facing the rock quarry. The kids climbed it, of course, but carefully: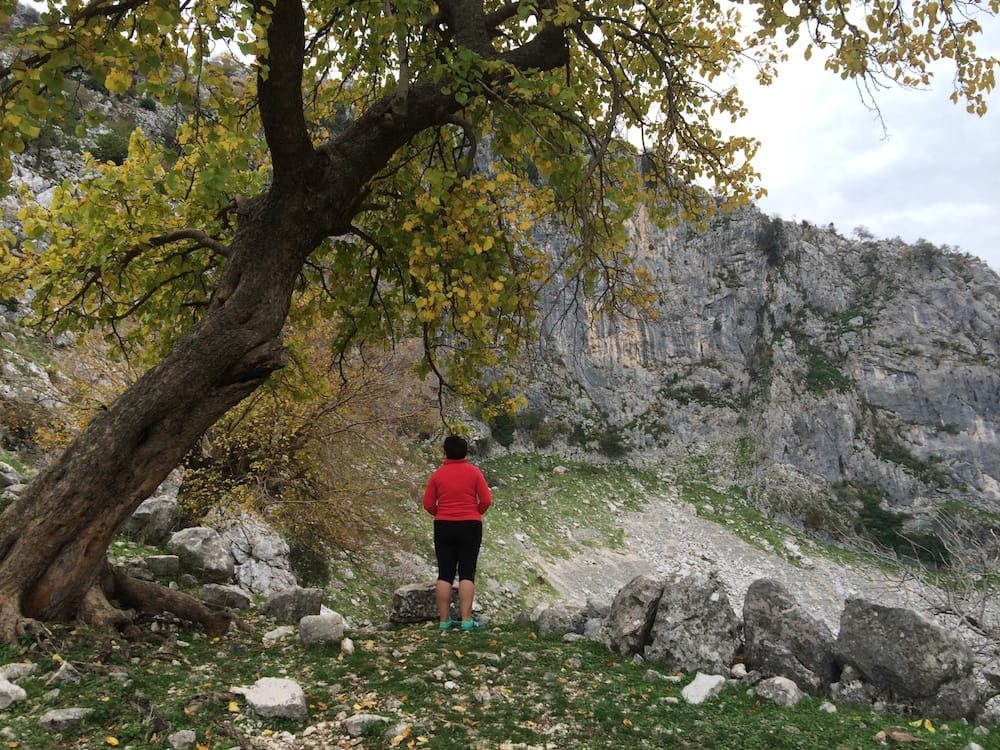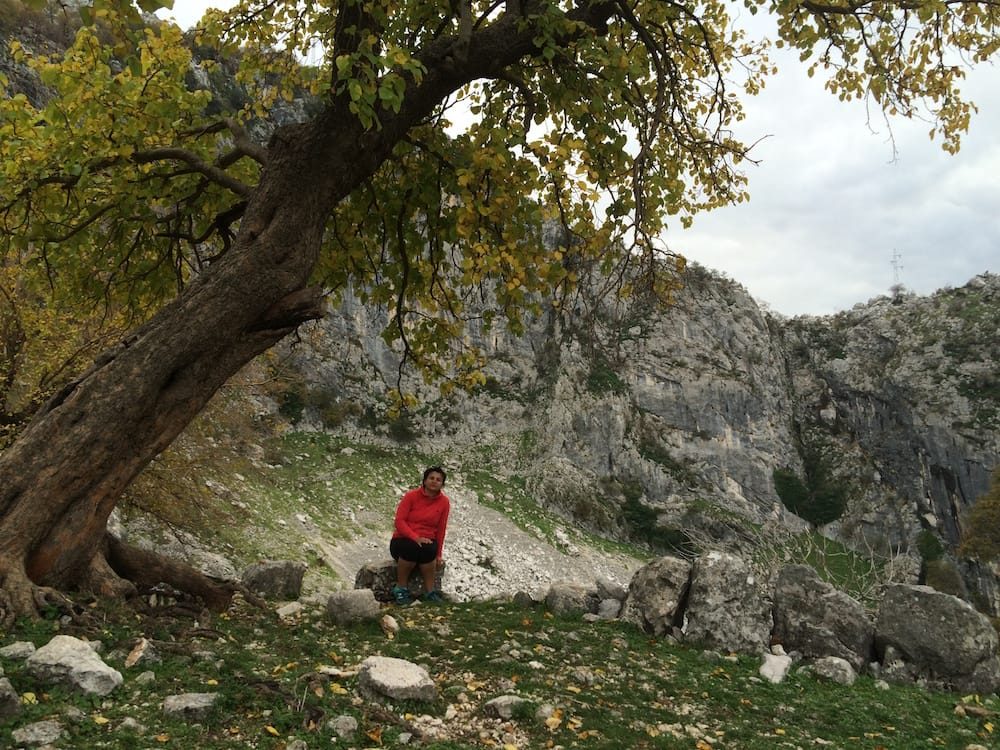 We went back the way we came and then hiked the rest of the way up to the top. Still amazing views all the way up, Kotor getting smaller as we go: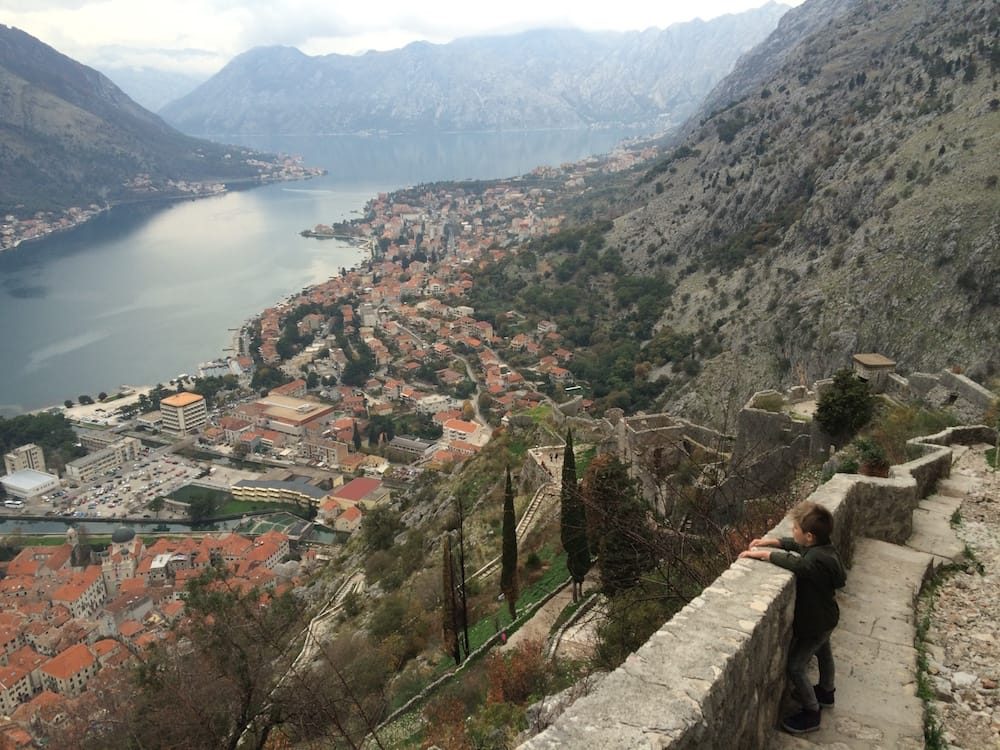 The kids were knackered (so were us adults!) but what an adventure, and to know for now we can go back here any time we want, weather permitting, is  unreal.
The following two tabs change content below.
Latest posts by Nathaniel Flick (see all)