Sometimes you think you know where you're going and then the bus takes you in the opposite direction, this is what happened today.
We walked around our little bay and stopped at a playground on the other side to see where the buses were going. One seemed to go around the outside of the peninsula we wanted to go around, the other seemed to go right through; of course we wanted that one.
But it turned toward the hospital instead and stopped; we had to get off. Ha! Just our luck.
So we headed up the hill to the road we walked down the day before to reach Dubrovnik Old Town and found a bus stop. Then we got on the right bus. But it was really cool to see different neighborhoods and we even got close to a huge hotel we saw on the water that intrigued us.
"Chitiri karte, molim" got us our four tickets and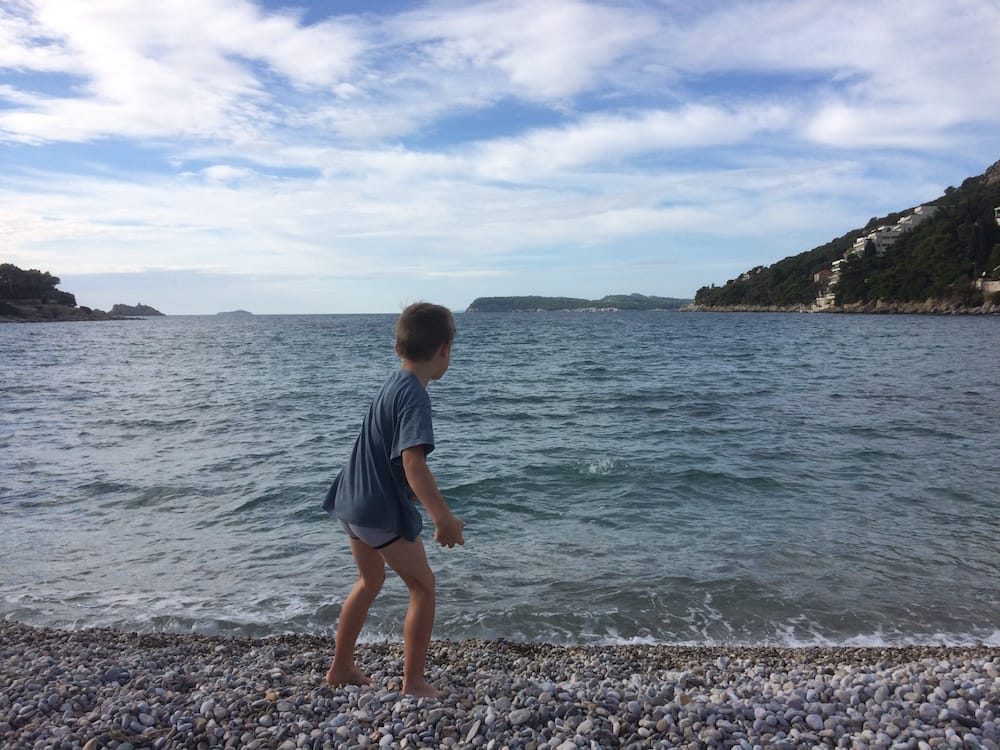 We had the beach to ourselves; I looked on Google Street View and this place is super busy in summer; deck chairs and umbrellas cover this beach: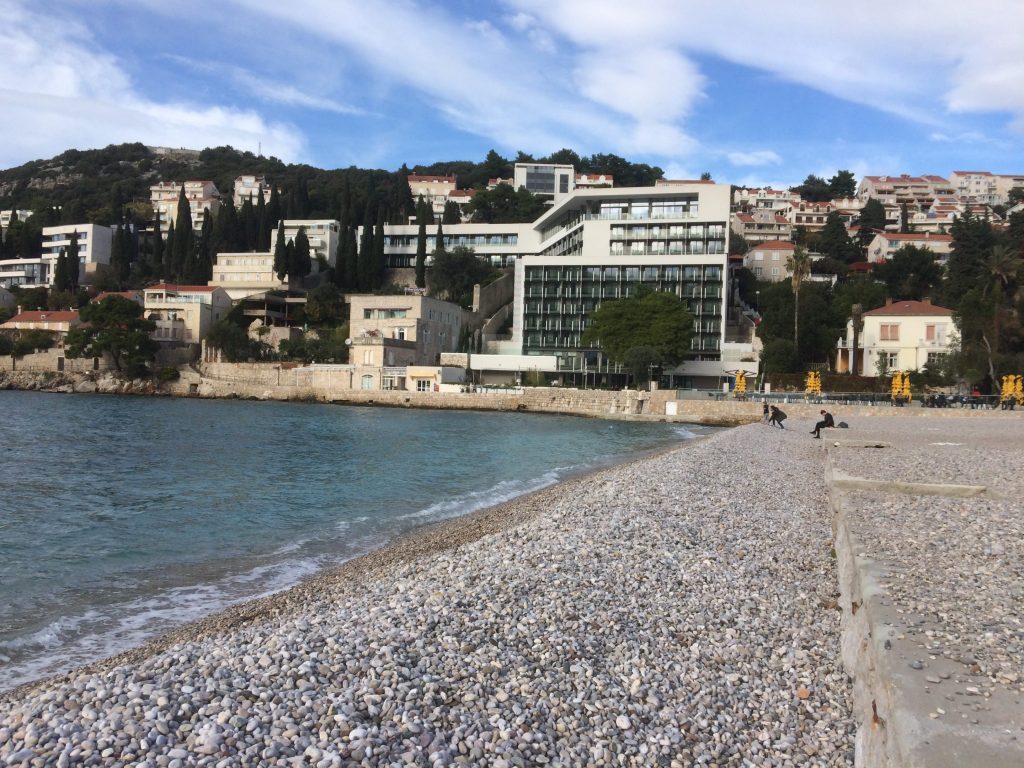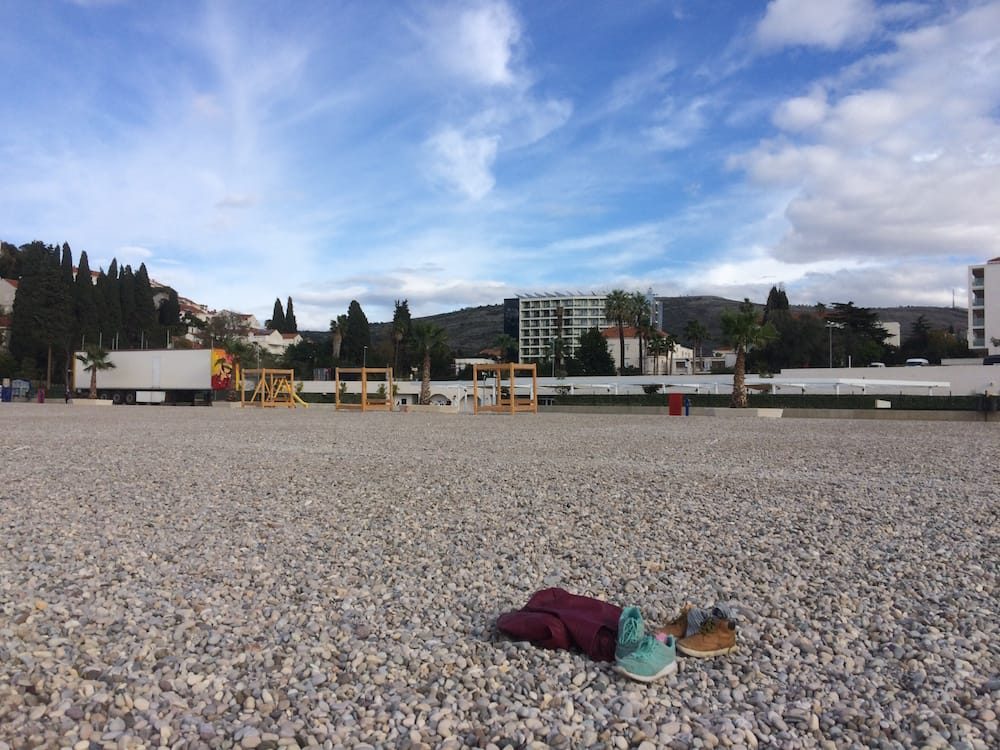 On our walk back from the beach to the bus stop, there's this little tree-lined lane. Such a great find, we almost didn't walk back this way:
This path makes the neighborhood way above average: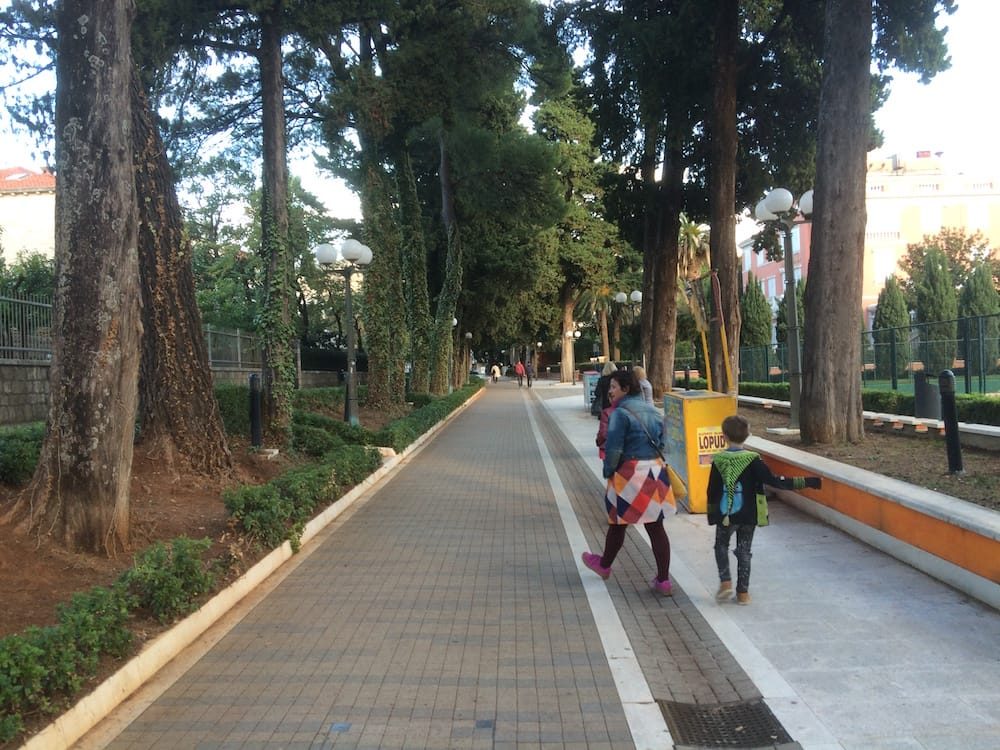 Dubrovnik isn't difficult to navigate, but it's not always clear which buses go which direction, and how far. This map helped us get our bearings. I always remember the city WANTS us to get around comfortably and quickly; this is good for everyone. This keeps me from getting stressed about how to get places: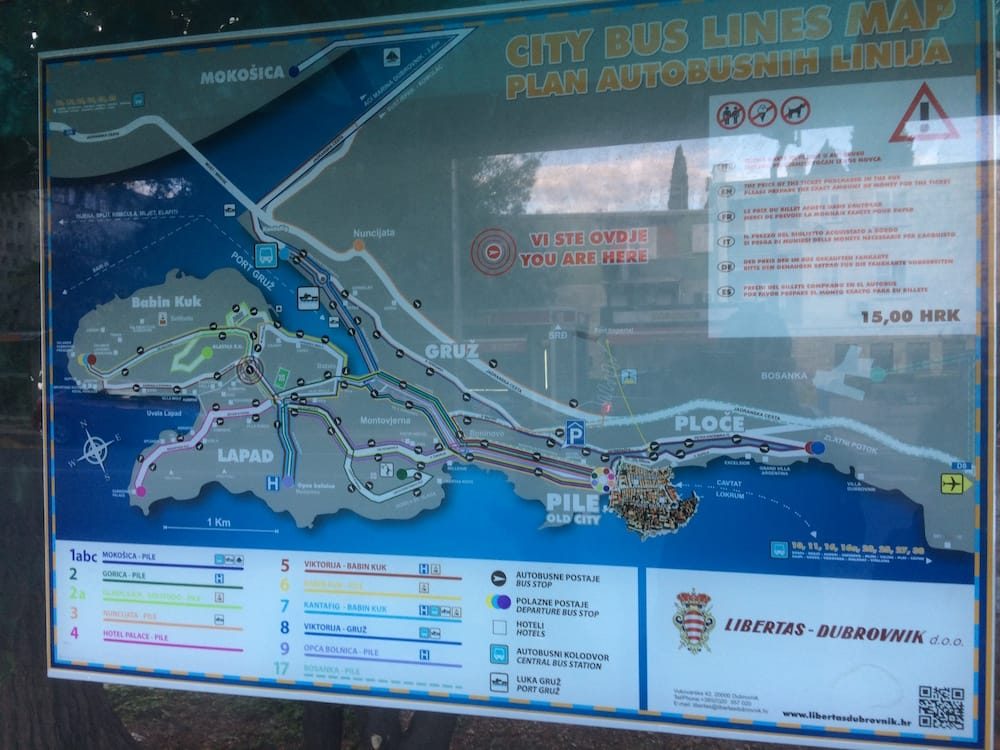 Back to the road outside our apartment, I highly recommend staying at Apartments Gabrieri. Far enough away from the city centre and more of a neighborhood feel.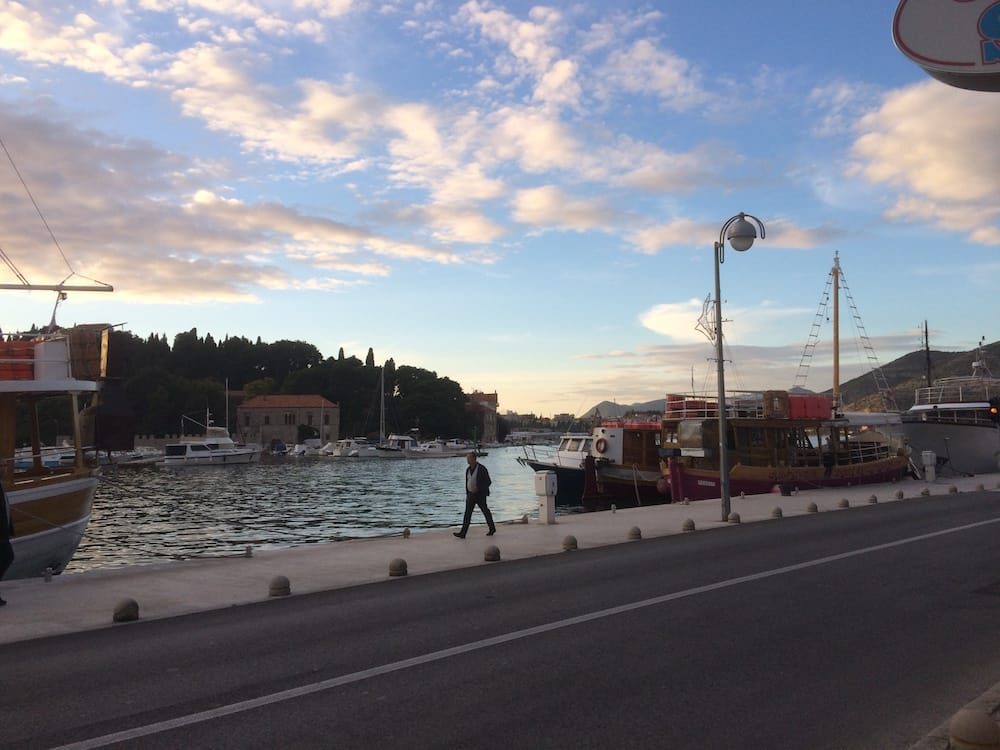 The following two tabs change content below.
Latest posts by Nathaniel Flick (see all)