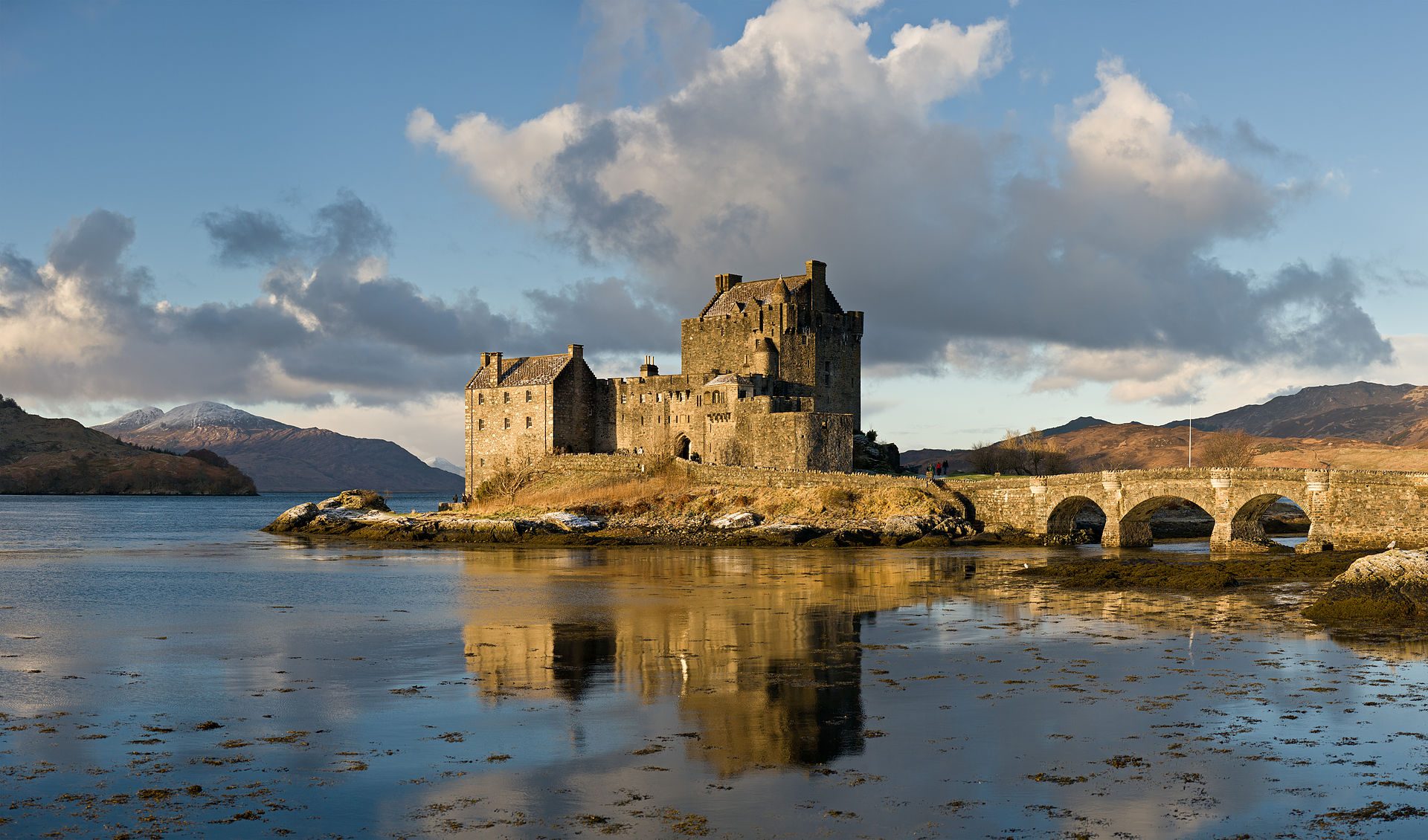 Scotland! Inverness to be exact. Okay all you "Outlander" fans you can let out a squeal. I know I did. I'm so super thrilled for this house sit.  Inverness is between the historic seat of the "MacRae Clan" (way back we used to be 'MacRae's' until they kicked us out of the clan and took the Mac with with them) and also Aberdeen, where my Grandad came from (he wasn't born there, but that's where he left Scotland from).
We are looking after Maude a 4 year old Scottish Terrier, and 4 cats – Scarlet, Cat-Cat, Smegle, and Ozzie. We FaceTimed with the owner of the house the other day and we love her, and her attitude. So nice to get an English injection. The house we'll be looking after overlooks the water and is gorgeous. You sometimes see seals on the rocks below the house, the local Tesco will deliver groceries, and you can call the bus and have them pick you up at the corner. We won't be too far from Loch Ness, and just round the corner from Culloden (Outlander fans will know this)
It will be wonderful to be able to read everything in English for a little while too, a little break from having to think too hard will be nice. There's so much to love about the house and location, but I'm super excited to hang with the animals, and to get to know the owners more, you know how sometimes you just click with people? It felt like that.
So Scotland, originally we were thinking Turkey/Croatia, but it looks like we're going in the other direction.  Now I need to keep an eye out for Scottish house sits for October and November. Our plan is to stay in Scotland for 3 months.
Apologies on giving you the answer late, we've been sick. Nat had a bout of gastro, gave it to me (thanks), and now Lennox has it. Lets hope that Alpha holds off until we get to Estonia before it kicks in.
We're really moving to another country.  I'll be sad to leave, but I'm looking forward to the next country. I'm not sure how you'd be a digital nomad and move from country to country, you wouldn't get anything done! Being on holiday is a different story. I can see that. If we spent a month in Latvia with no work/school commitments and funds weren't really an issue, I would've liked to have done this place differently.  But we've learned that if we take a half day mid week and finish early on a Friday and go sightseeing, along with the weekend, then we feel like we've seen something.  Still haven't been out to dinner yet, unless chips and sauce at the bowling alley or at Hesburger counts. Mind you chips and sauce is a popular food for Latvian kids.
The following two tabs change content below.
Latest posts by Alice Rae-Flick (see all)