Luton, what can we say about you? You were a nice place to stay, though not very remarkable in any particular way.
After Inverness we booked a night and half a day in Luton. We stayed here when we arrived in the UK initially for our Scotland housesit. We were smart this time and stayed at a hotel right at the Mall, The Thistle Express Hotel, Luton. Much better than the other hotel we got before (will remain nameless) that was less than ideal, right on the train tracks with crap service.
We had the morning free so went for one of our epic walks to a nearby park. Now, Luton isn't very picturesque; kind of grey and uninspiring. But, we did see this sweet structure at the pedestrian overbridge we needed to cross: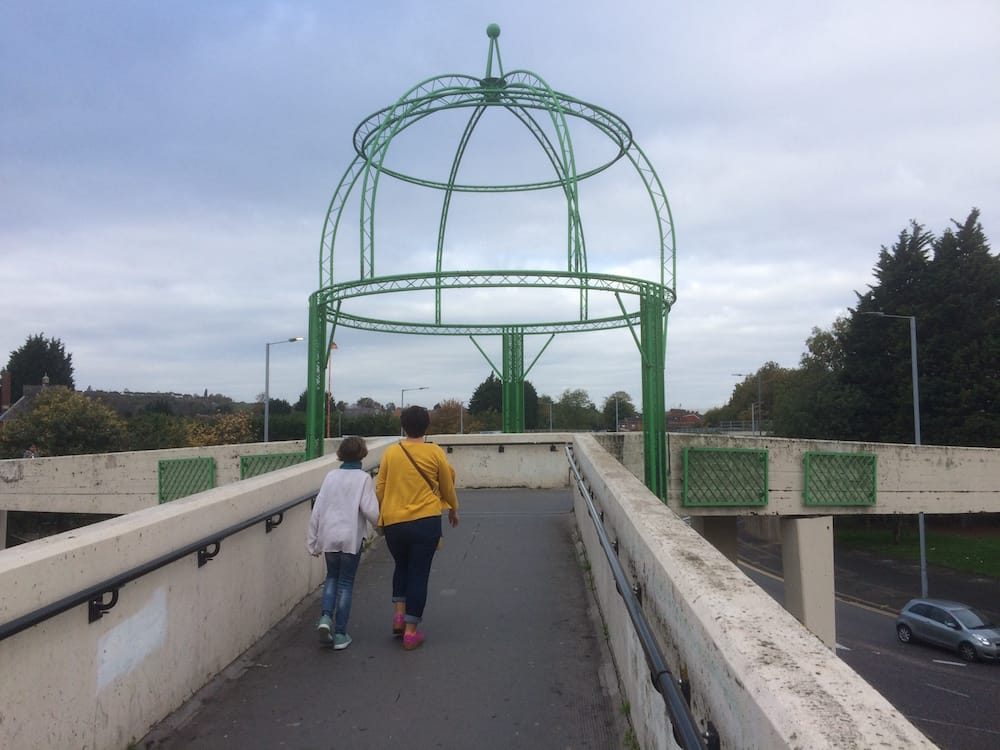 Wow I don't miss this – traffic: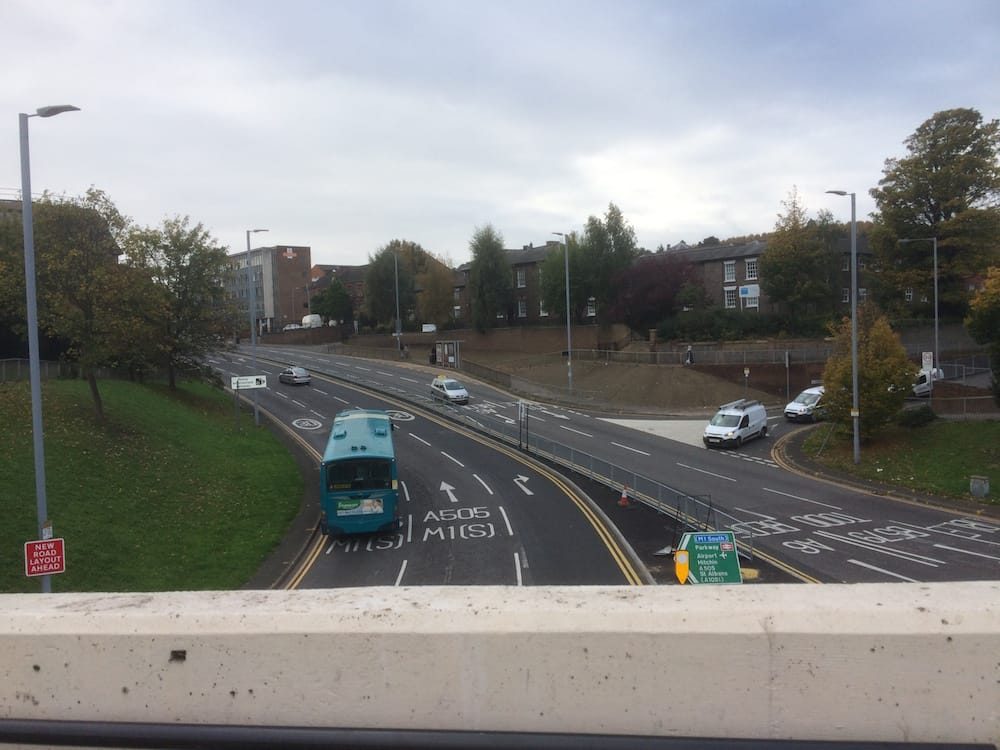 Luton redeems itself somewhat here with this ideal, English tree-lined street right outside the park: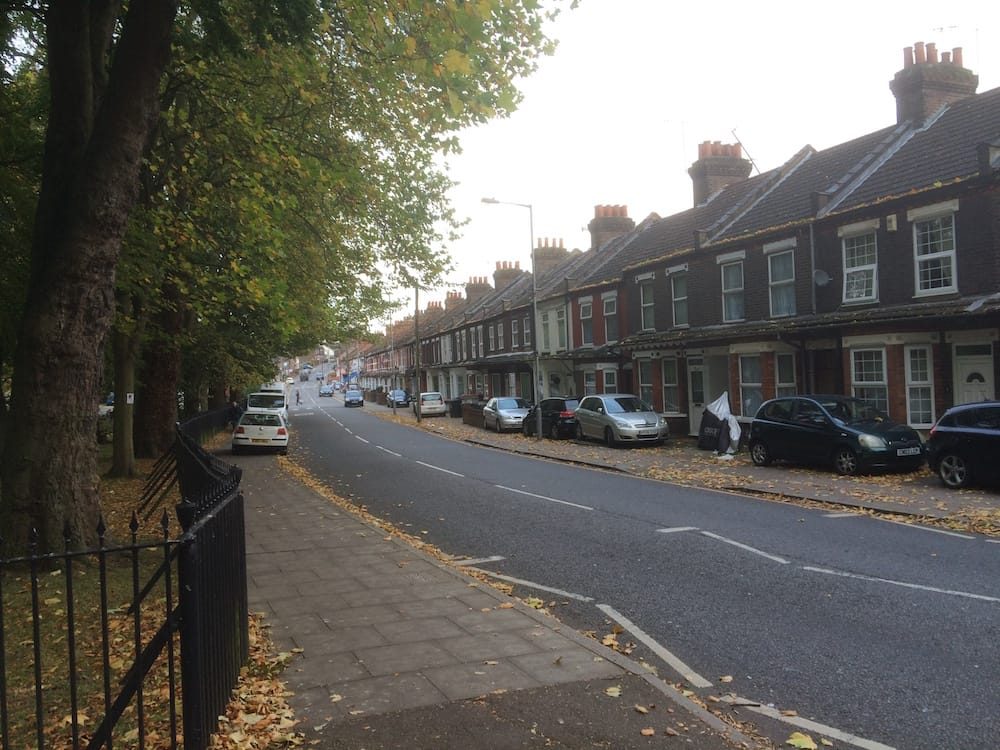 We made it! And Alice and I talked about what Split might be like, and then realised we haven't booked anything past Dubrovnik, we need a place, and transport in Tirana, Albania! We are always thinking several months ahead so we can arrange things with better deals.
It was a cool, not cold morning which was a welcome change, something we knew wouldn't last long once we hit Split: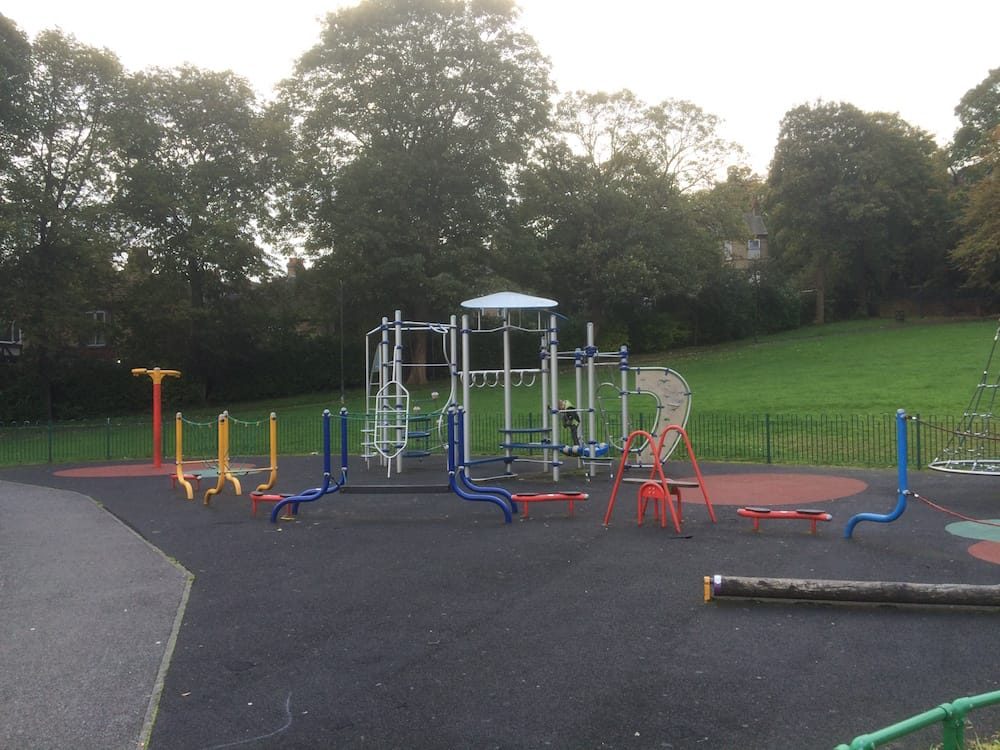 And then back over the pedestrian overbridge and back to the hotel. We shipped some stuff home via DHL – please don't ever do this, they were pretty awful and put our in-laws through heck trying to get our stuff cleared by customs so they could bring it back to their home for us. *shipping dramas*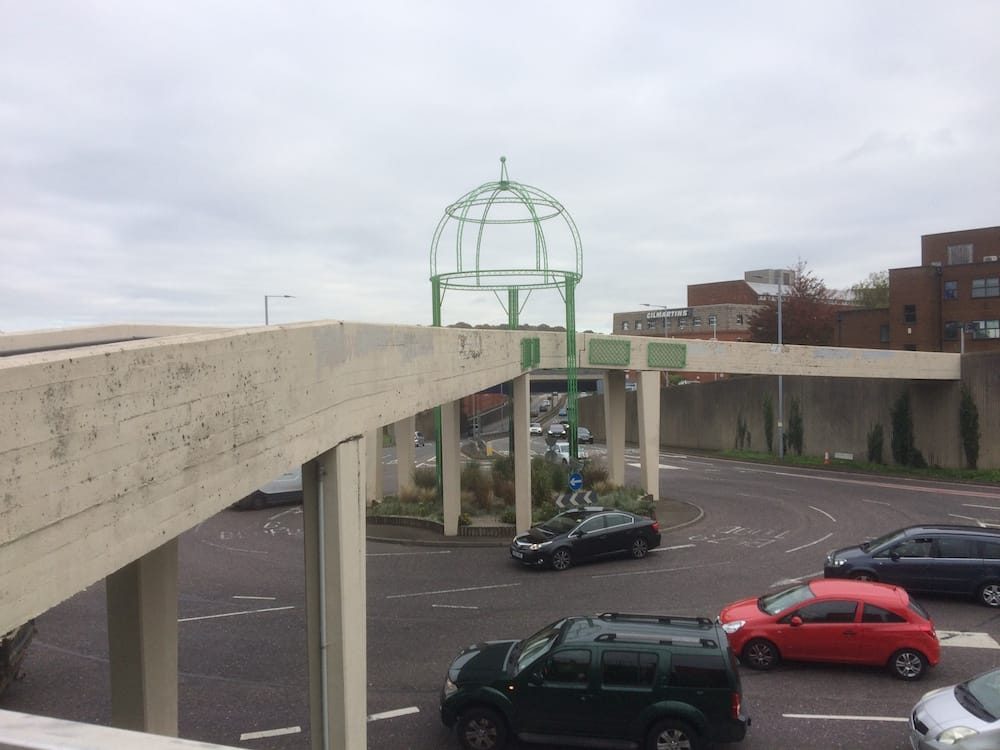 We got to the airport super early and used the airport's Addison Lee transfer service this time; it's 13 Pounds instead of 17 or 20 with other providers. I'm going to remember this for future.
The following two tabs change content below.
Latest posts by Nathaniel Flick (see all)