I can hardly believe we have finished another housesit at Culbokie! Now on to Inverness, about a 25 minute drive for a few days.
Last year we went to Inverness twice, the second time we planned on staying the entire day then remembered our insurance was due to expire at noon (we looked at 10am just to make sure!) So we are back this time to give Inverness a real once-over. 🙂
We stayed at The King's Highway and had a great time in a top floor one room, three bed suite (tiny but just enough for us). In about four and a half days we did a lot:
Haircuts
Lots of dinners at the pub downstairs
We saw the Belchers, Matthew and Kellen!
We went to the mall east of downtown and saw a movie; finally caught an Inverness bus!
Walked heaps
Special mention to the Belchers for letting us know they were going to be in Aberdeen and Inverness months before so we could all plan to meet up!
Inverness is on the Ness River just before it empties out into the Moray Firth. It's mostly flat, though there is a hill south of downtown that looks older and a bit more affluent than the surrounding area.
We love walking now, it's awesome not having a car most of the time, and we get to see things like this, we were on a pedestrian bridge right over the Ness; there's the Ness Bank Church: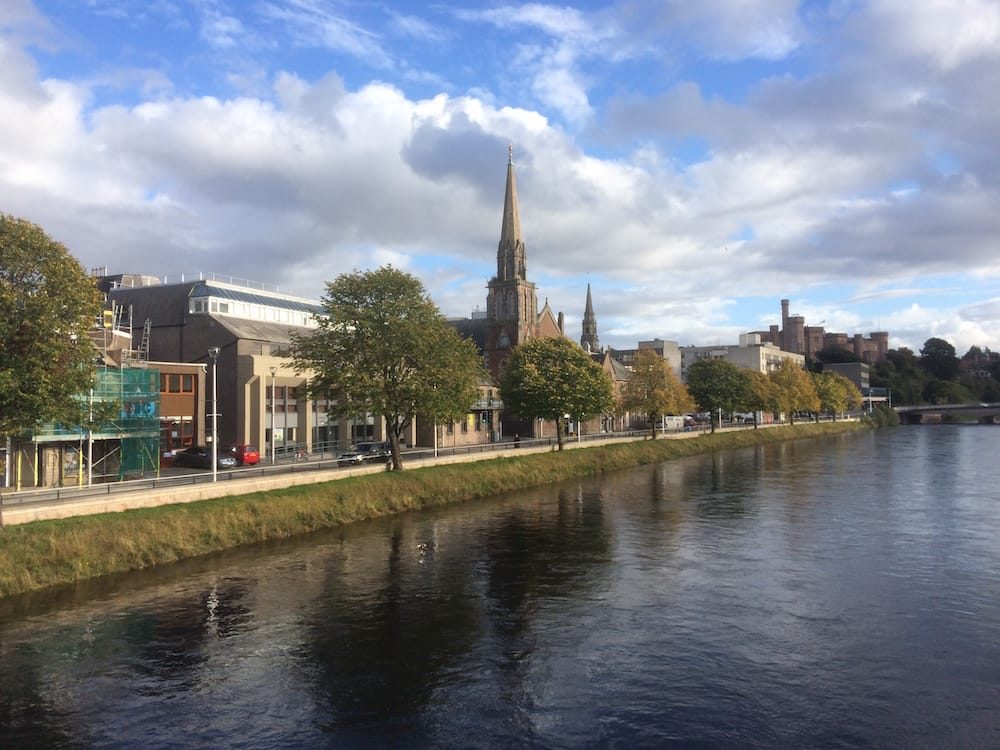 This day we turned back toward our hotel down this alley next to the Old High Church (there's an amazing, huge bookstore on the other side of this that was another adjoining church in the recent past):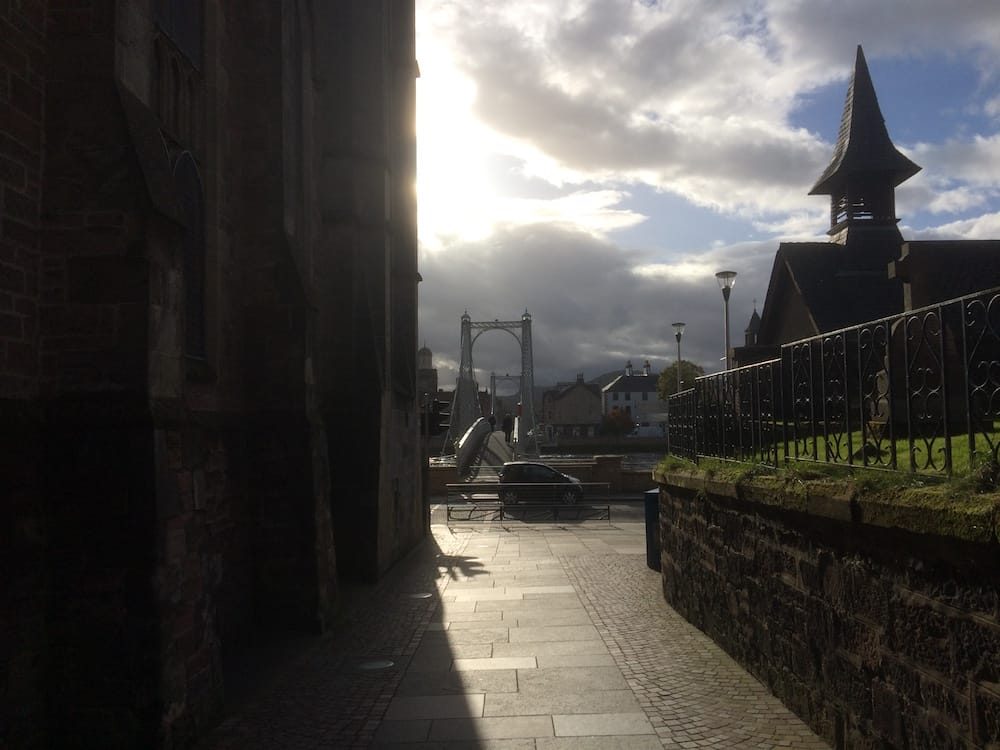 Some use the "Ken Burns Effect" but this is the "Alice foreground effect" where you put something near field in with and partially obscuring what you're shooting. Gives the impression that you're lying down, aye. 🙂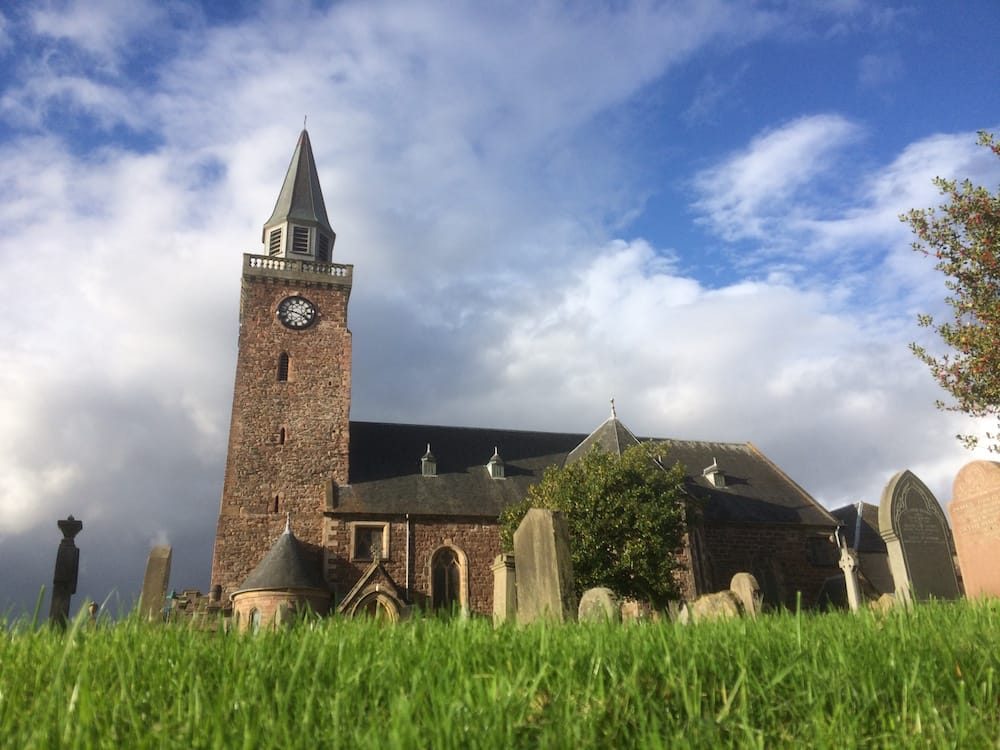 Our hotel room – #realtalk as Alice calls it. When we stay somewhere short term, say a week or less, we always pick a hotel mainly because there's no dishes to do (mostly!) and someone else tidies up!
We like to get rooms with a fridge so we can buy our own food but this time around we didn't have that luxury so ate mostly fruit and cereal in between meals.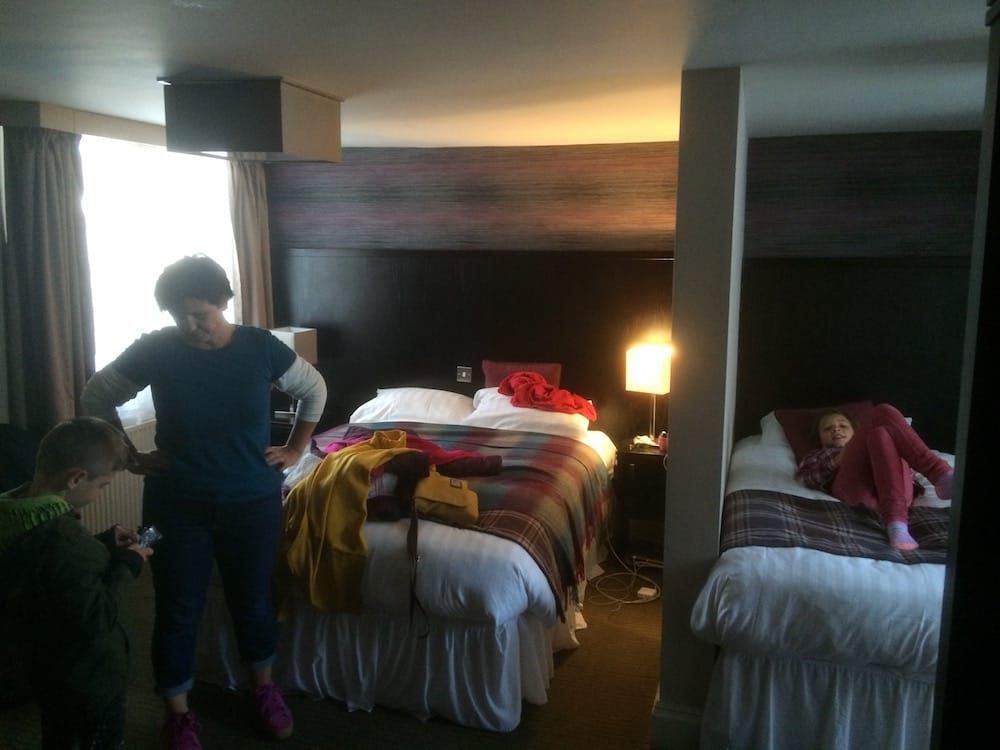 On another walk we went to the local public library which was pretty good (again, no toilets, come on, Scotland), and on the way saw this amazingly purple church door: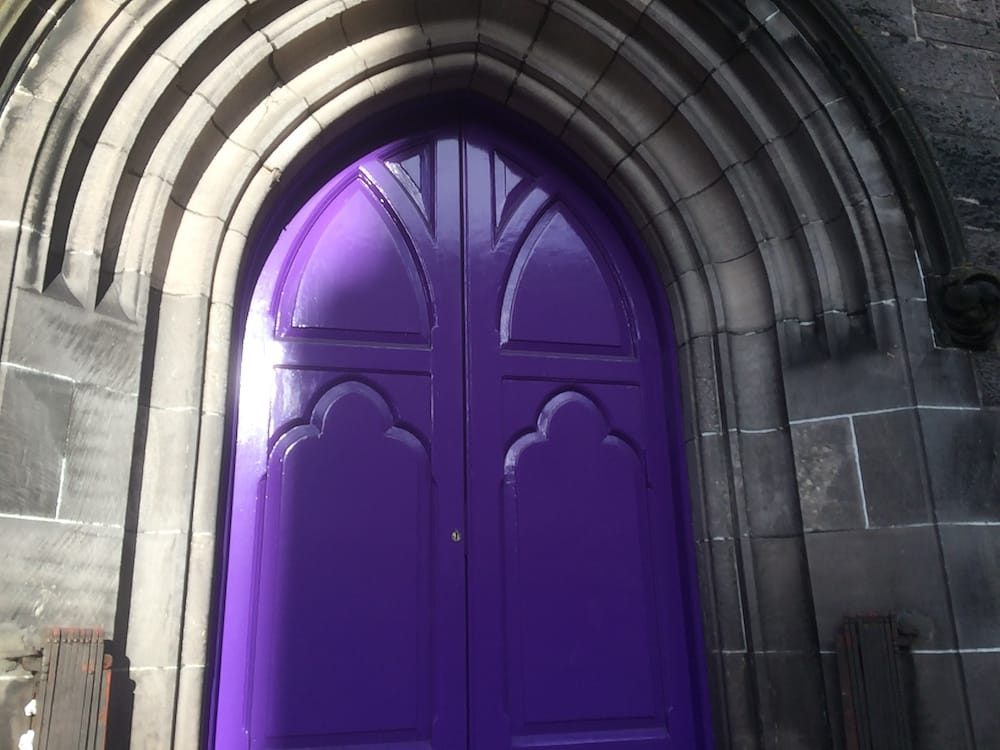 After all that we packed up again this time headed for Luton for a day to wait for our flight to Split, Croatia. Witness these toilet icons, see them holding it in? That's what you do when you wander Scotland unless you find a nice dark glen to wee in. 🙂
Goodbye Scotland, for now! We do miss you very much.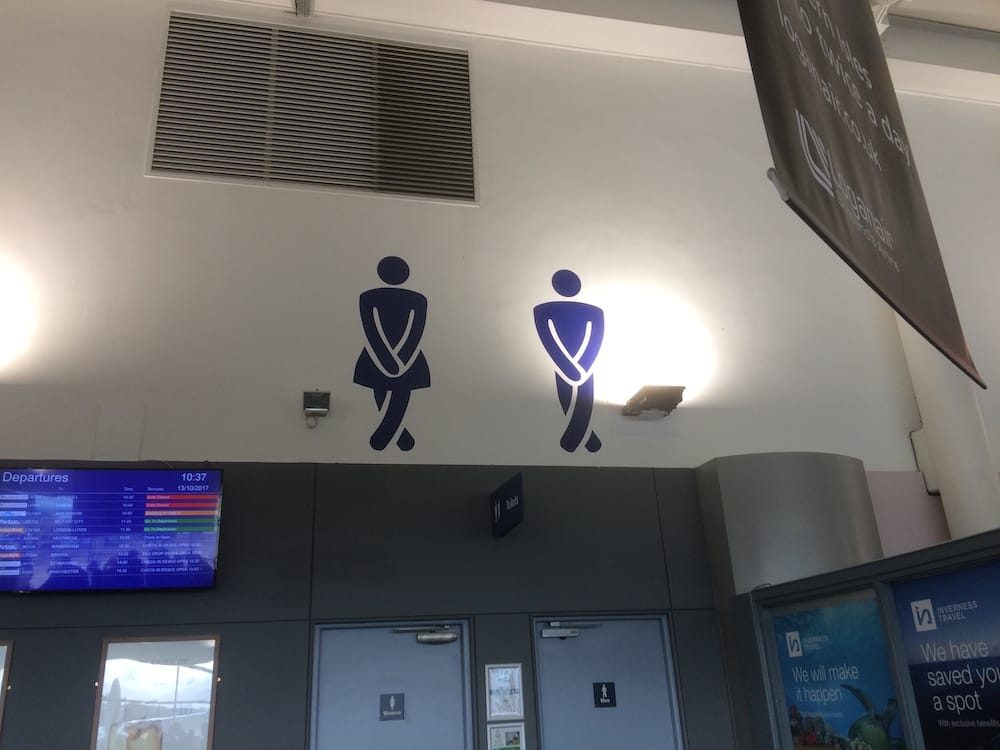 The following two tabs change content below.
Latest posts by Nathaniel Flick (see all)