Our flight from Luton to Split was pretty uneventful, and it was still warm so we were excited to have a look around this ancient city.
We had arranged private transfer from the airport to our apartment through our hosts and our driver was fantastic. A policeman by day, he drives at night and on days off so he can travel for his holidays. When I asked about water polo he confirmed there were games on almost every weekend. Stoked.
Our first morning in Split we were greeted with this view from our 10th floor apartment balcony: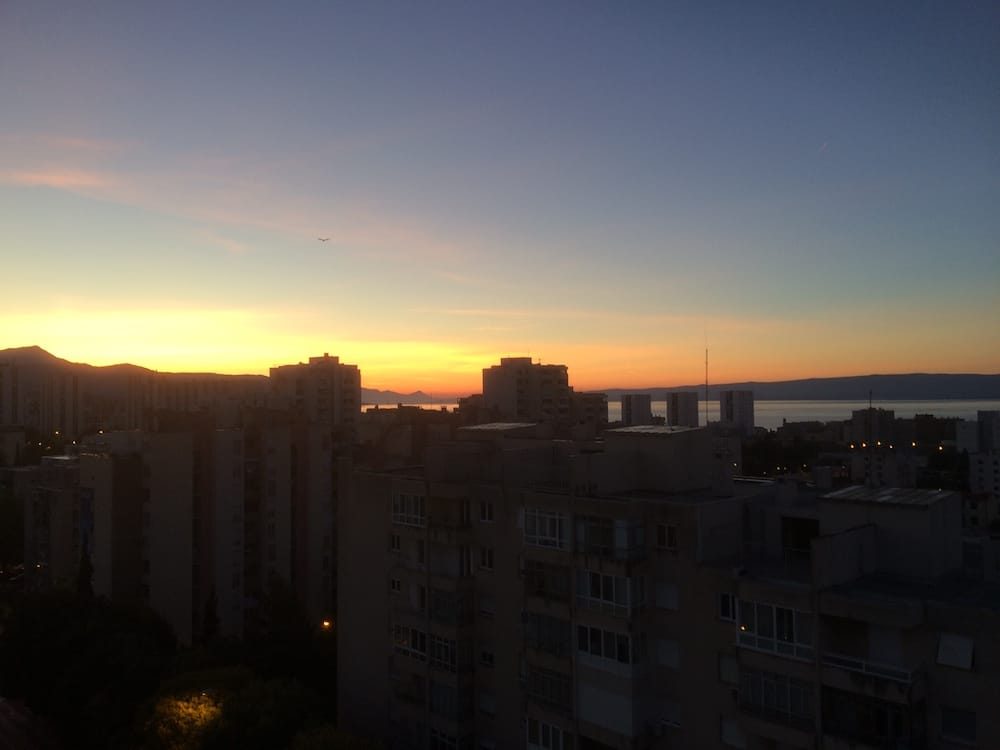 And as the sun came up we could see our neighborhood better: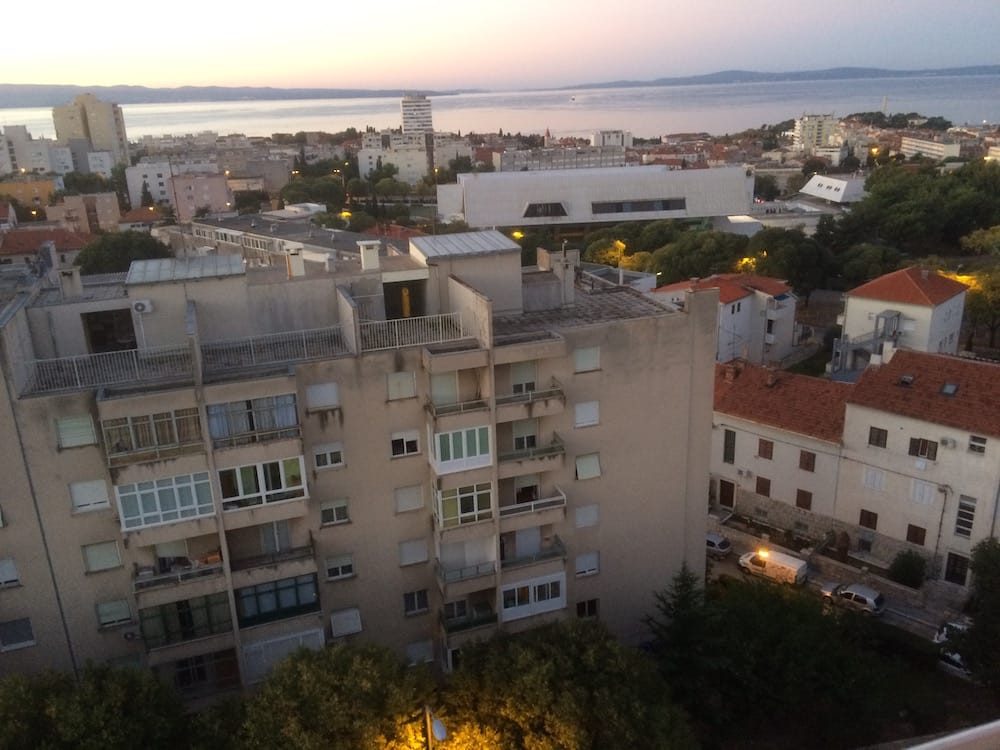 Since it was the weekend we decided to walk toward the beach, not really knowing how many beaches there were or where they actually were, but walking directly south toward the coast was a good start.
We ended up at Bacvice, and the next 7 days we were here 5 of those days. Thanks daughter, for insisting on this 🙂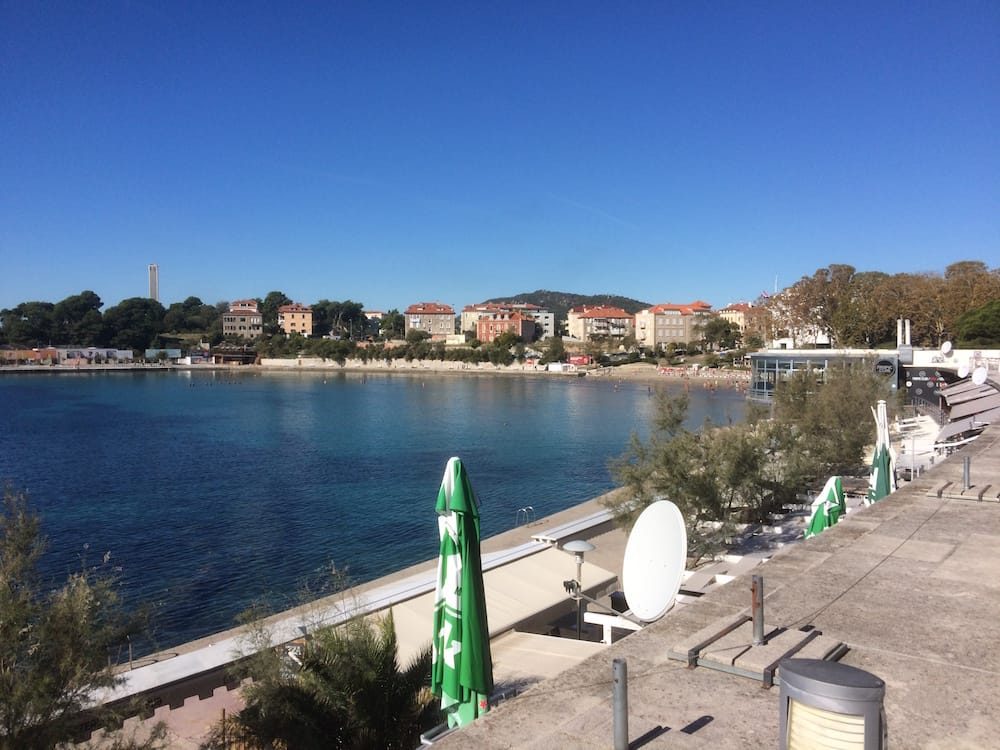 The view from the other side of Bacvice, you can almost see the Tropic Club on the other side: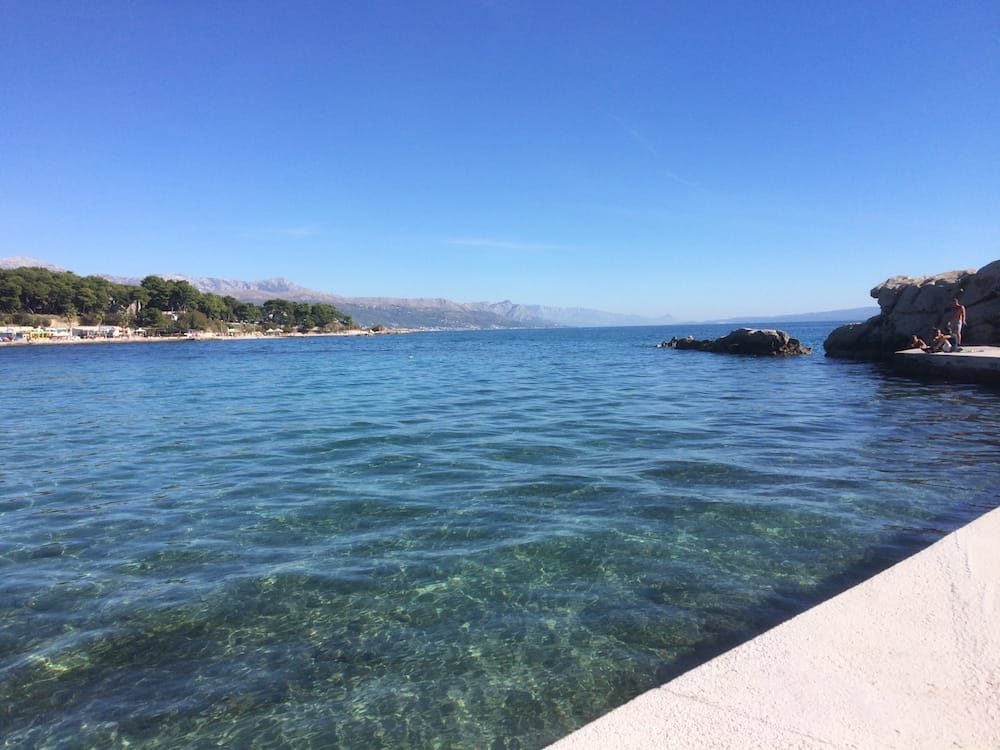 And everywhere we go part of the first day is spent figuring out where the closest and best supermarket is. Tommy is everywhere in Split, and served us pretty well. The things it lacked were a wide variety of meats (hello sausages and chicken, not much beef) but made up for it with lots of local fruit brandies, common to the Balkans: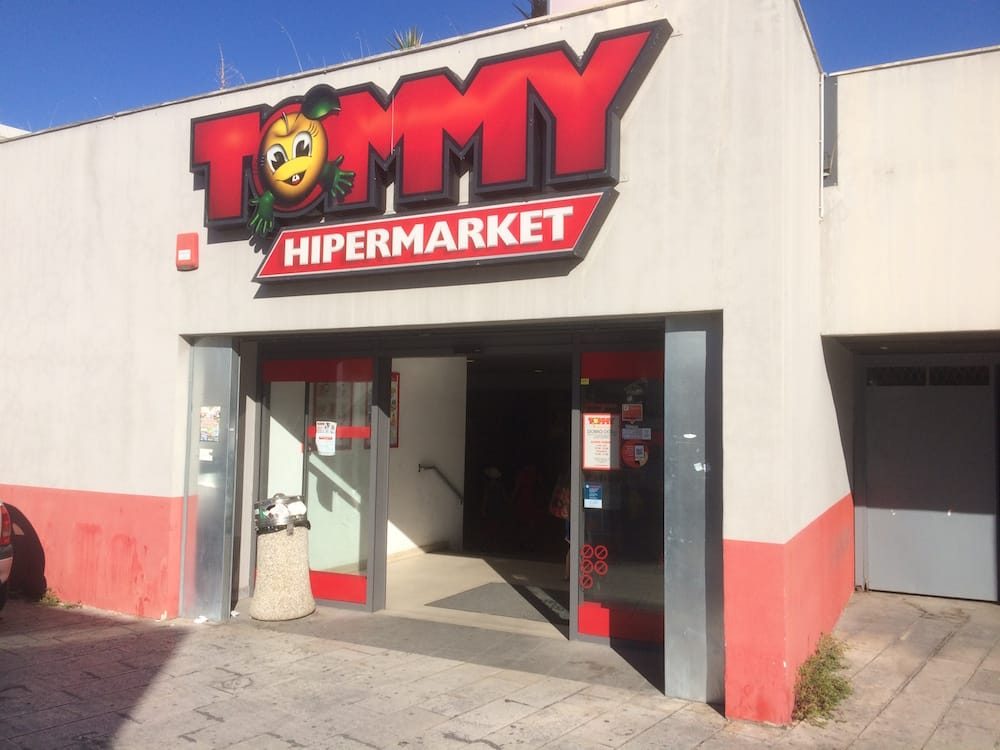 We journeyed to the Diocletian and saw many ancient sights. Alice loves mosaics, so I took this snap for her. Reminds me of the one in Plovdiv that was in the museum below street level: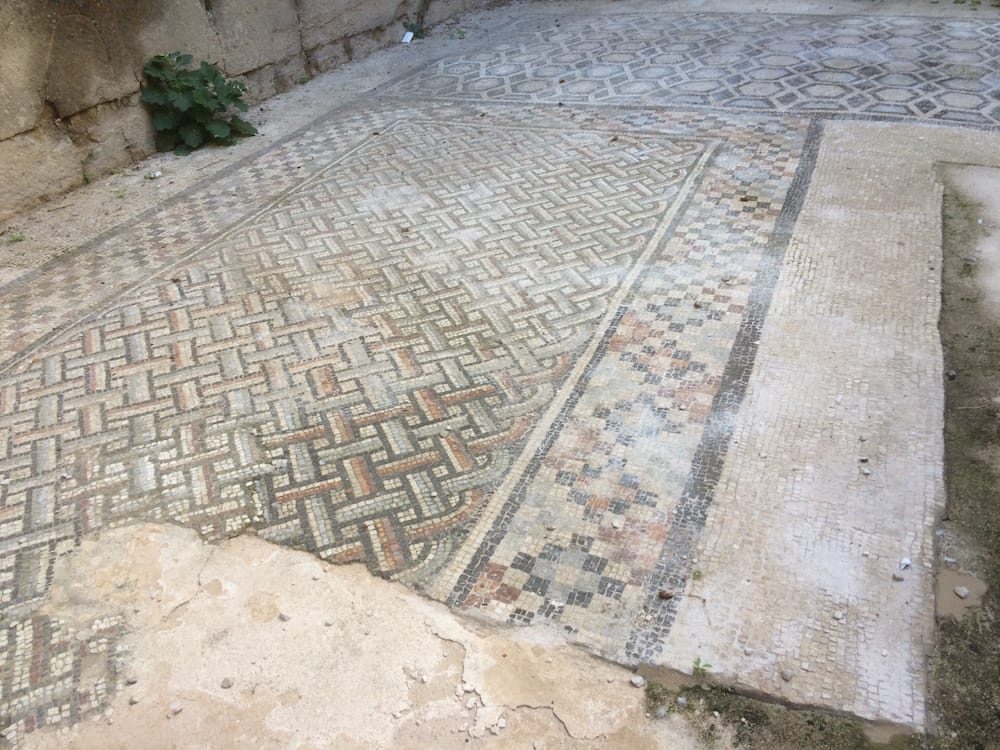 In full tourist mode we went to the north gate of the Diocletian and the archway was really impressive: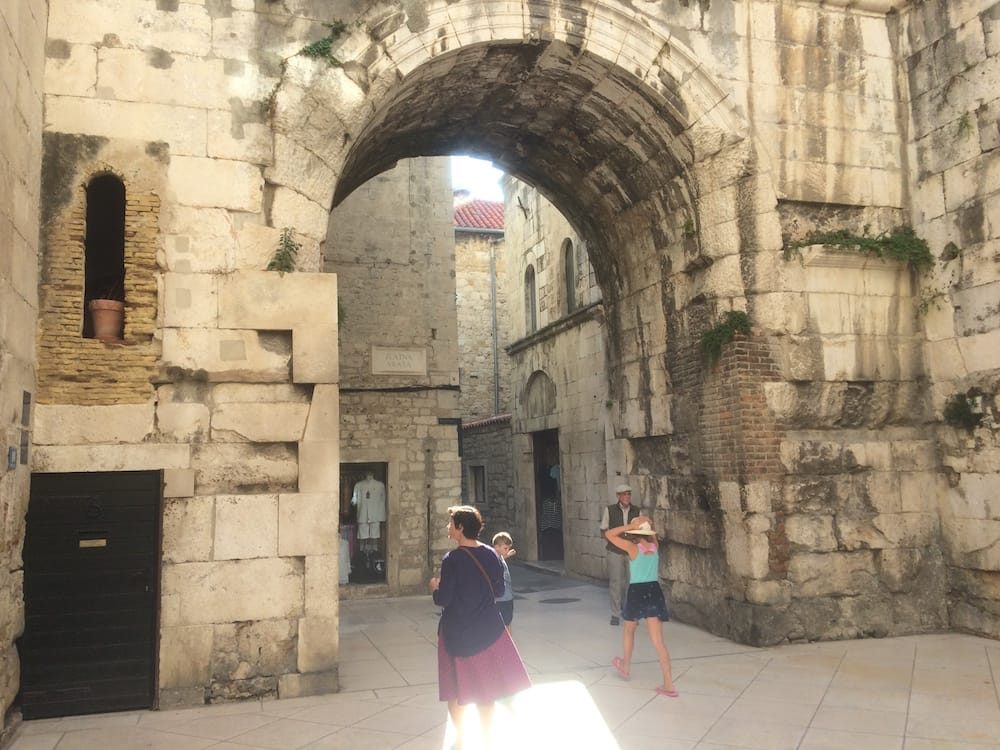 We are never far from a laugh most of the time when we're having a wander.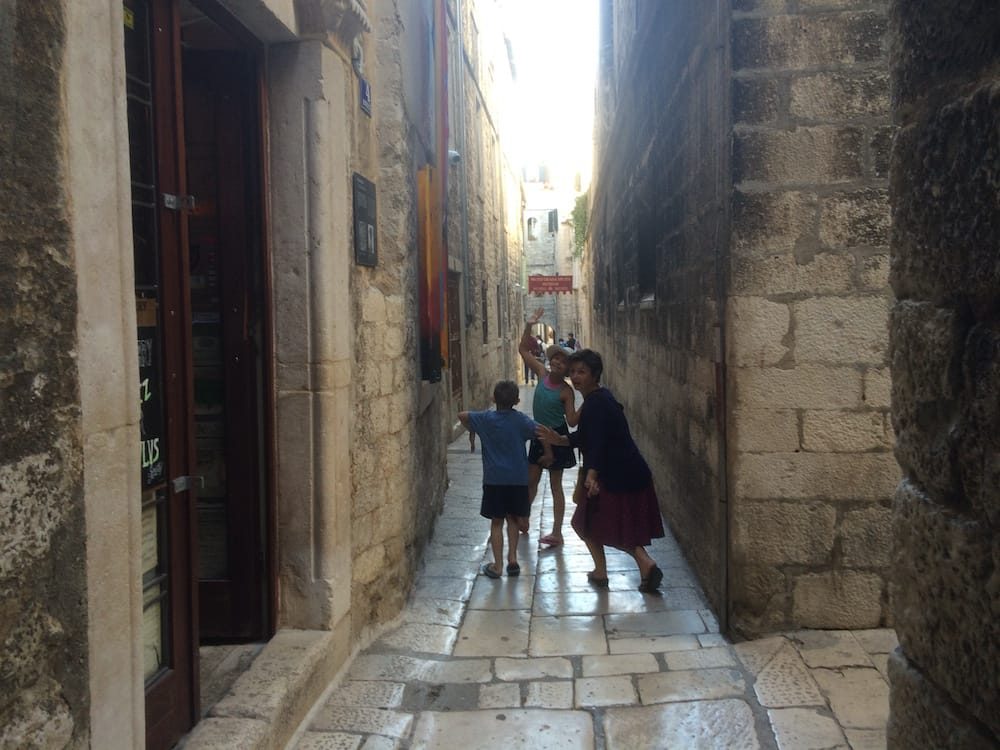 We thought our daughter looked particularly good here in this alley, since it matches her outfit.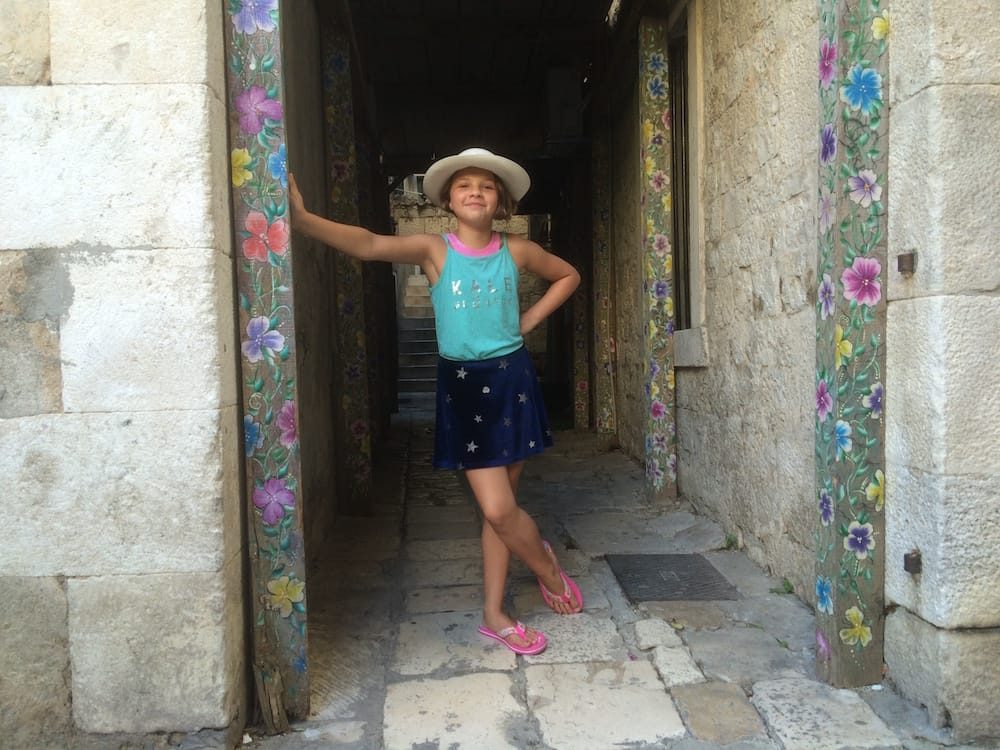 There are so many little places to admire in Split, which is full of little alleyways opening up to stairways and courtyards like this: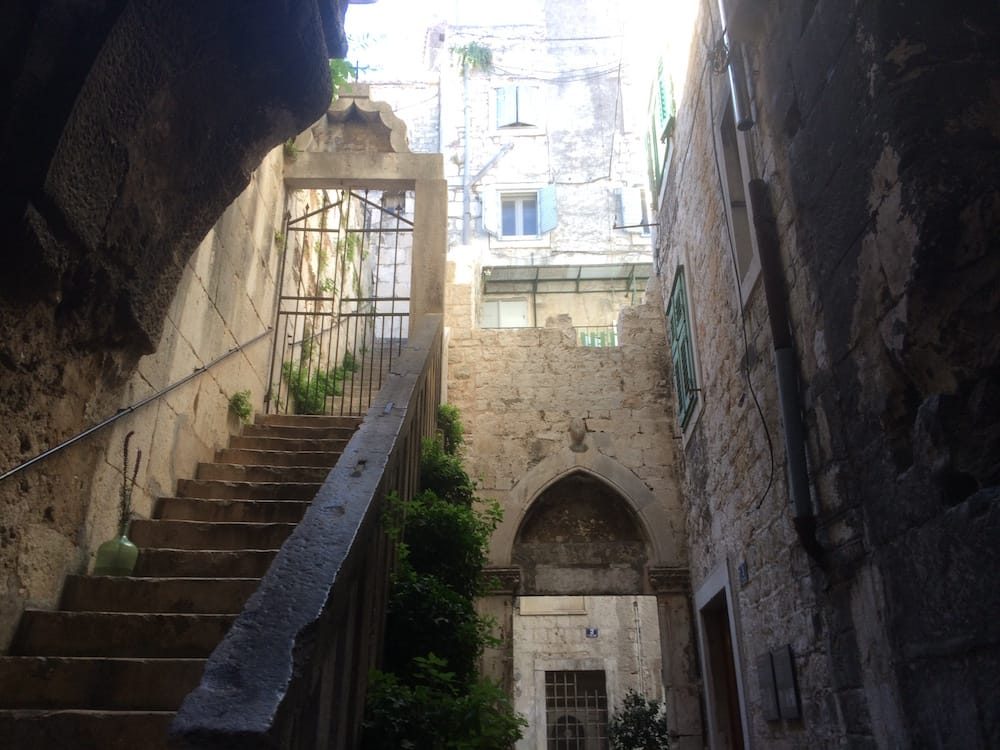 It's end of summer/beginning of Autumn here in Split, but I can imagine this courtyard heaving with people in mid-summer: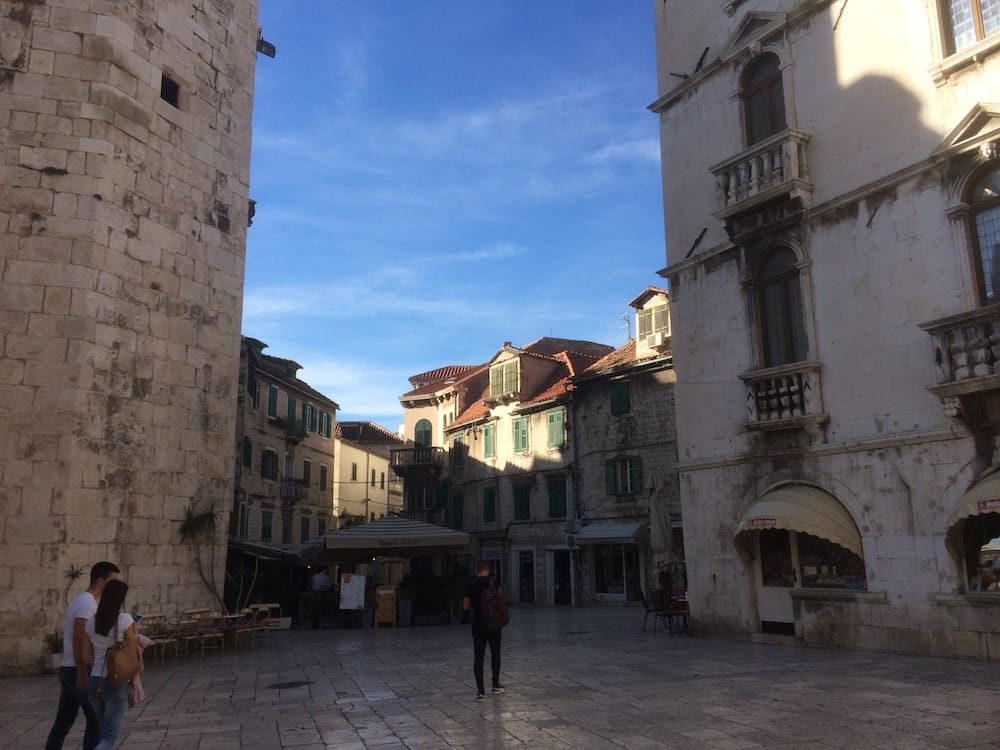 We saw this game "picigin" being played on the beach (photos on this in a future blog post) and it was very competitive and acrobatic. The aim seems to be keep the ball in the air and dive as much as possible to make dramatic plays. Anyone who misses a shot gets a real telling off, then play resumes.
It's actually fun to watch and quite celebrated. We found this mural on some stairs on our second day at Bacvice Beach, walking down from the western side closest to Old Town: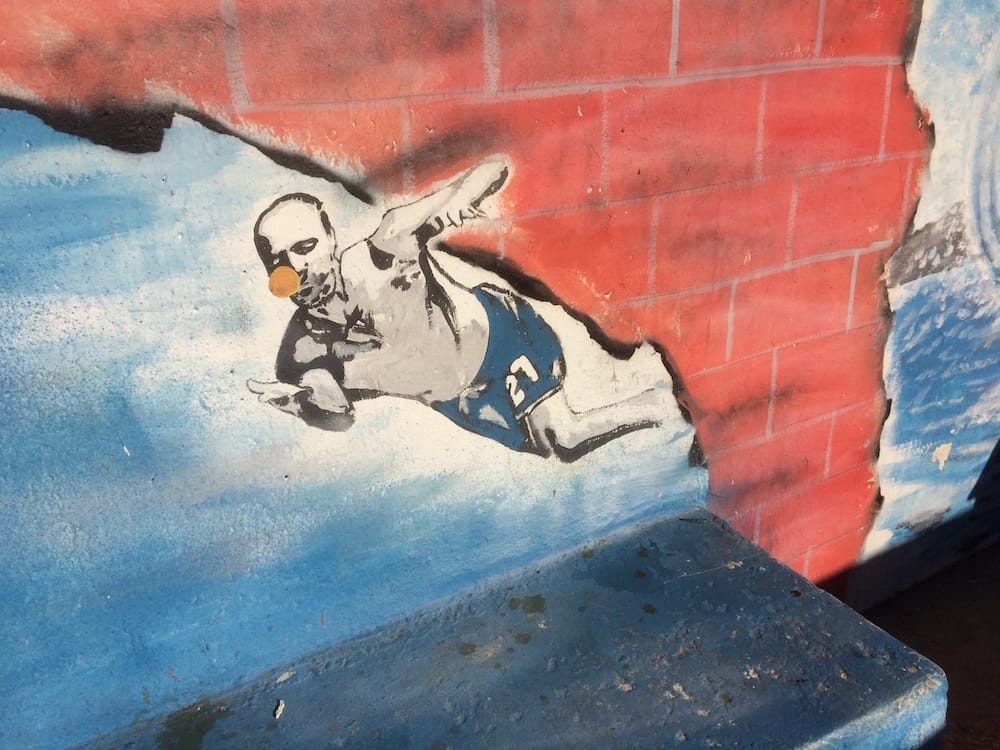 Split you are a beauty so far!
The following two tabs change content below.
Latest posts by Nathaniel Flick (see all)