And just like that our time in Florence is done! We've been here thirty days but it feels like much more and also much less. So much style and culture here, tattoos, bikes and new friends.
We spent our last day, the day before we were packing and cleaning up our apartment, walking to the vintage store Melrose Vintage we saw after the Accademia/statue of David a few days before and going to La Menagere cafe.
But first some street art, it was the first time I could see how they do it. Take a real image, zoom in and stylise it on blue background and put a diving mask on the subject and voila, you have a Clet original: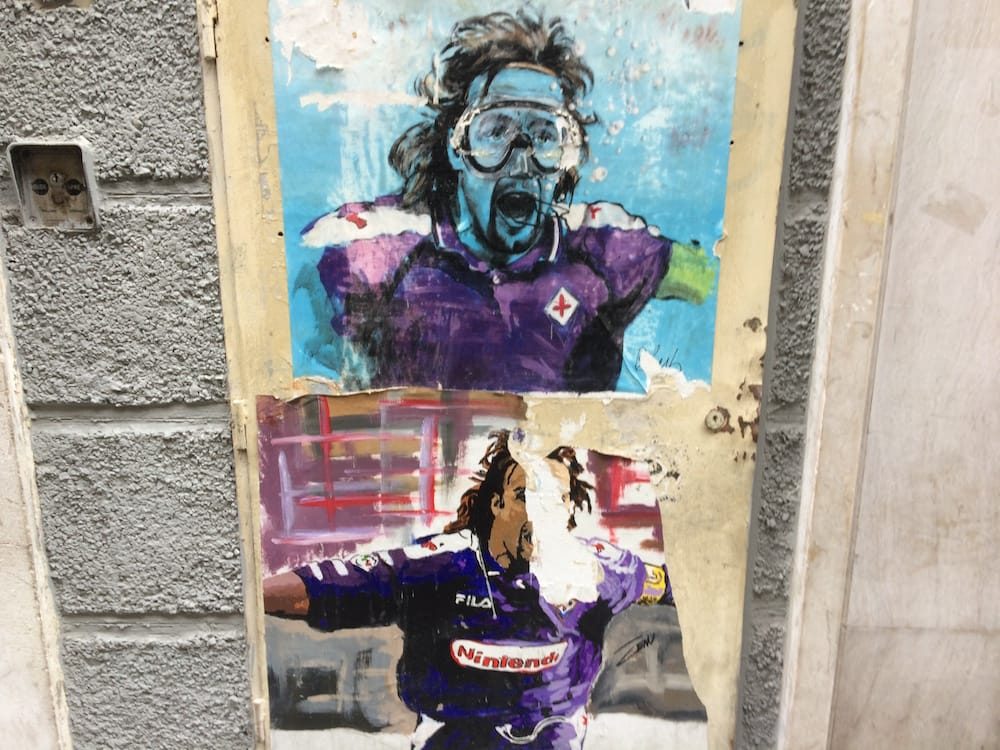 On to Melrose Vintage, and the place is rooms and rooms full of amazing, curated clothing; nothing shabby or sub par here, all of it top notch, intriguing stuff: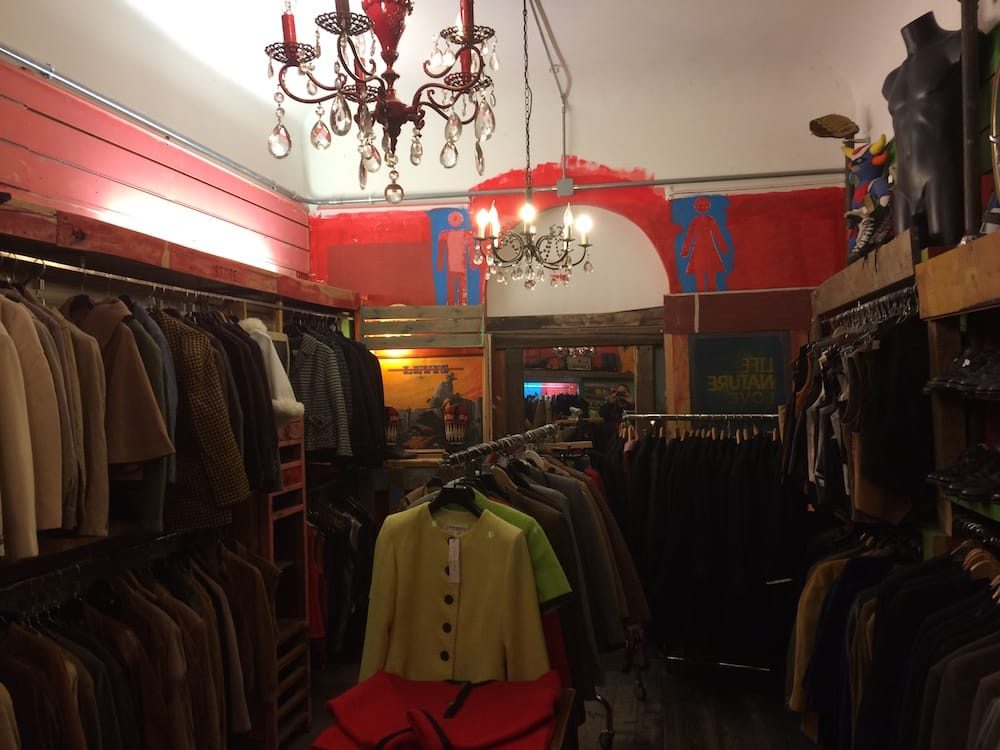 You can see all the goods are colour coded for ease of reference. Alice revels in a find: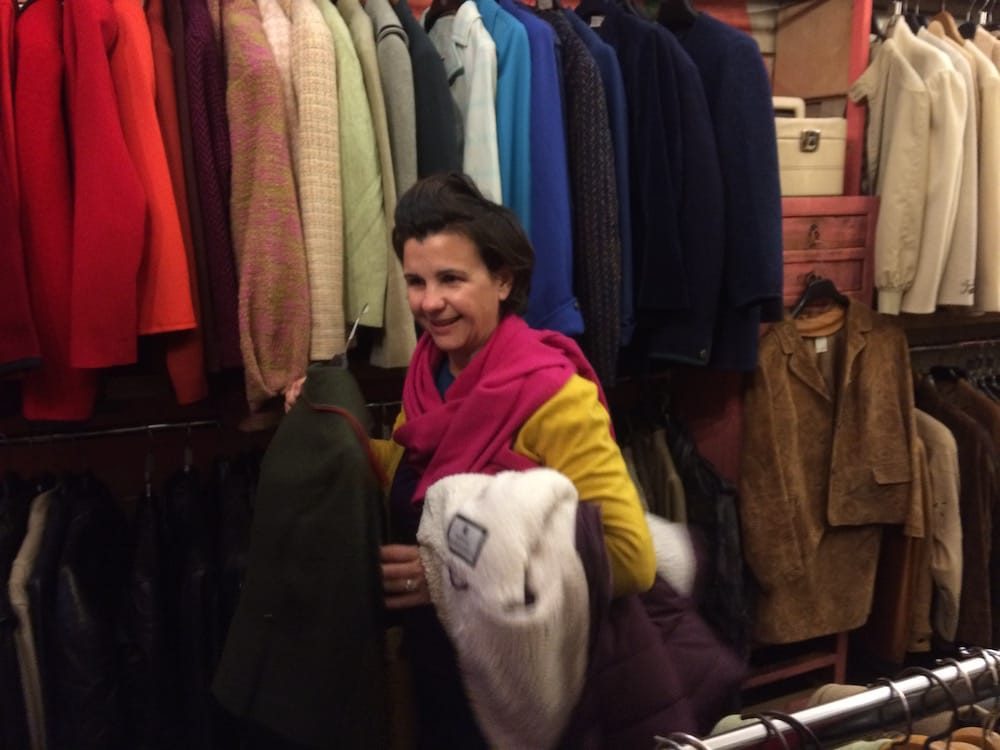 Ms.11 wants me to call her "Ms. Wolfy" here so from now own that's her name. Ms. Wolfy is really hating this furry number. Not! She couldn't stop smiling. 🙂 I found a few things, but most vintage clothes don't fit my shoulders; luckily I can still say "shoulders" instead of "gut" still, ha ha.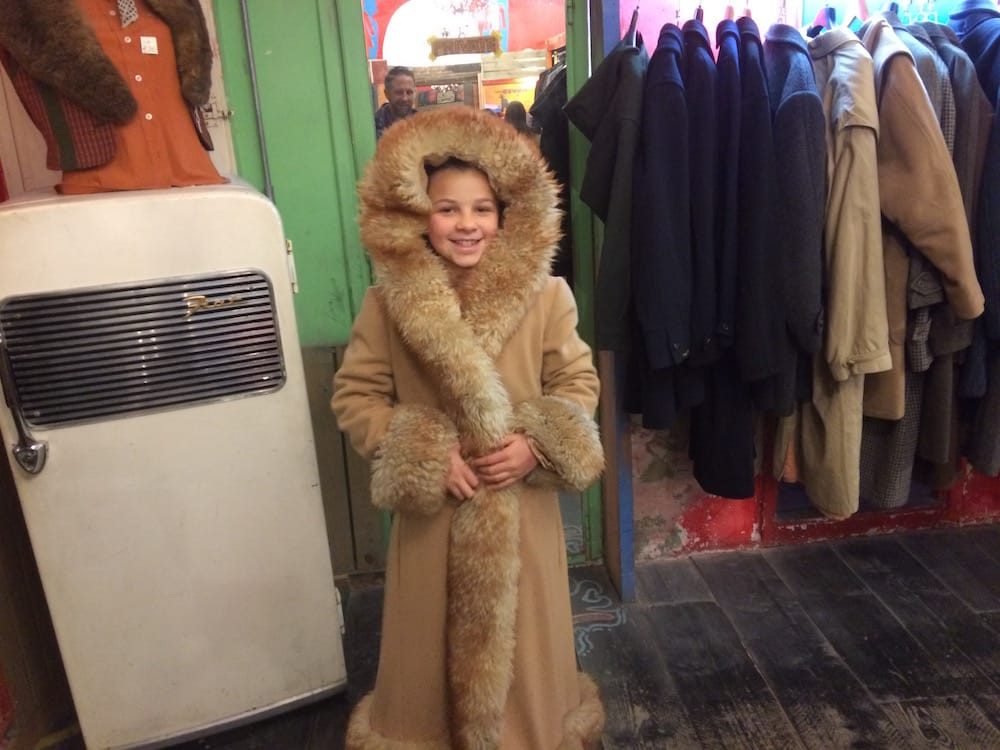 Just a couple of doors down is the most beautiful cafe Menagere, even their cars are black and white engraved masterpieces, I didn't want to take a shot with a bunch of people staring my direction (I was seated by the door) so here's the wall art: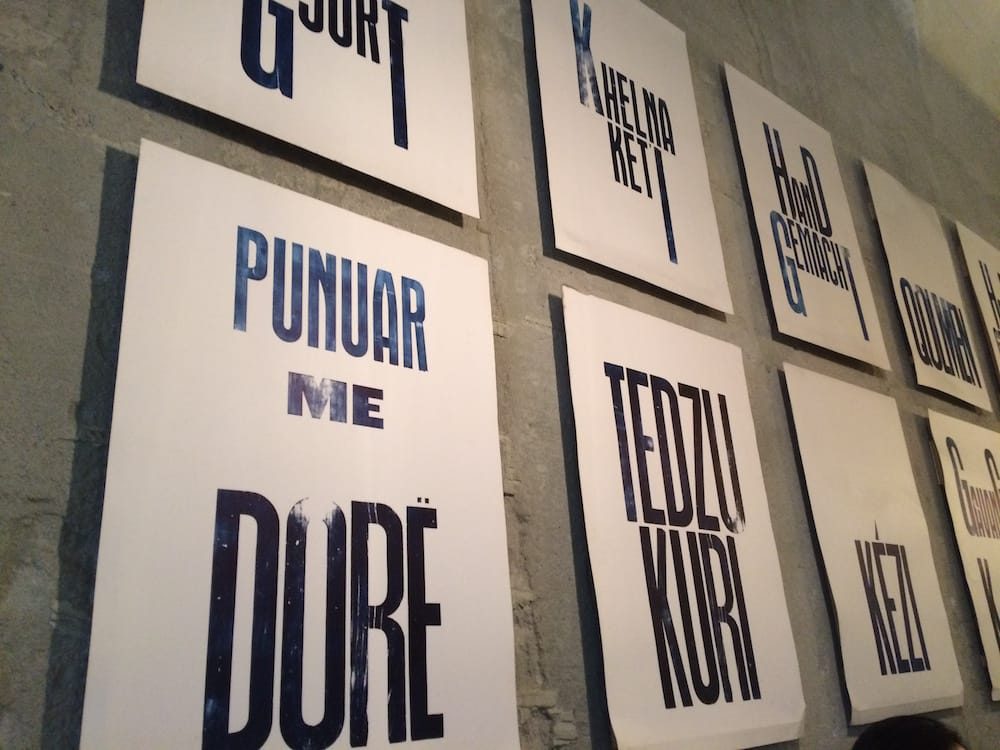 And one of their own shots from inside (credit: Sandra Longinotti):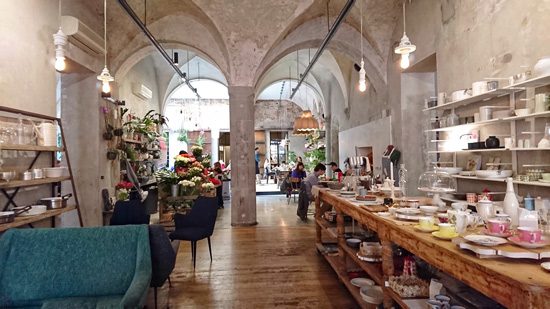 I snuck downstairs and there's this wonderful performance space and stage down there. At this point I'd pay a lot to simply hold my bass again. Soon. 🙂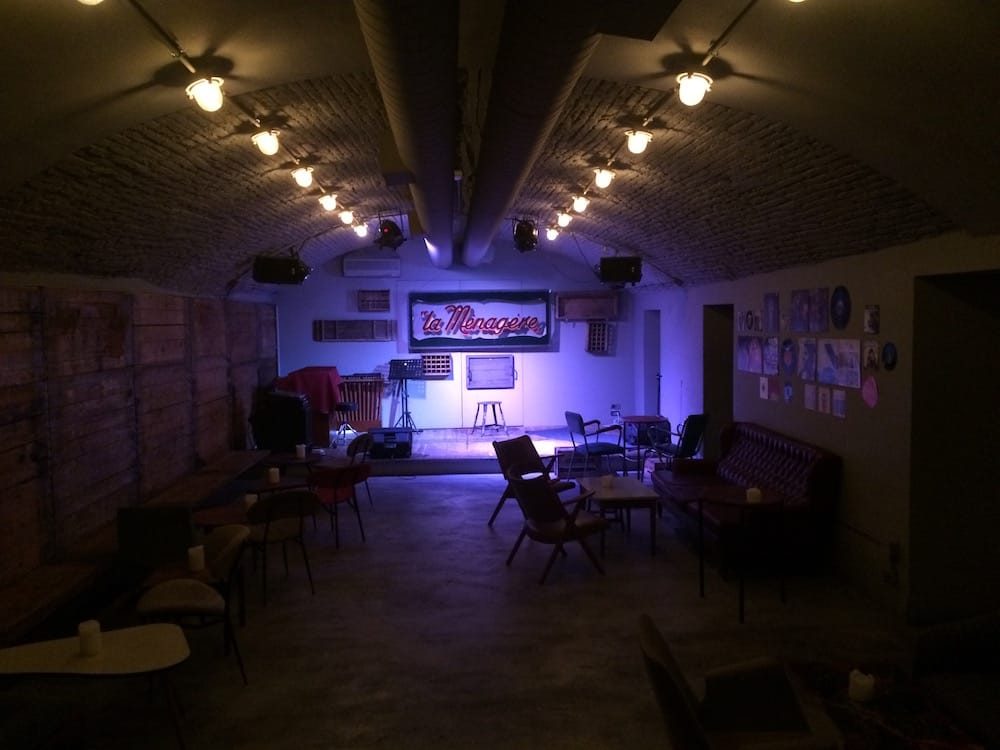 What a great time we had in Firenze, but onward to Malta after a one day stop in Ciampino/Rome!
The following two tabs change content below.
Latest posts by Nathaniel Flick (see all)