Many events are in the evening, but some museums are still open during the day, one is the Maritime Museum.
For about 12 Euros we got to spend a little over an hour here, with many old artifacts and a good, short history lesson. We've been talking about how sextants work and when they were invented, and what a great way to navigate. Did you know that their margin of error was small because of the math involved? Pretty cool!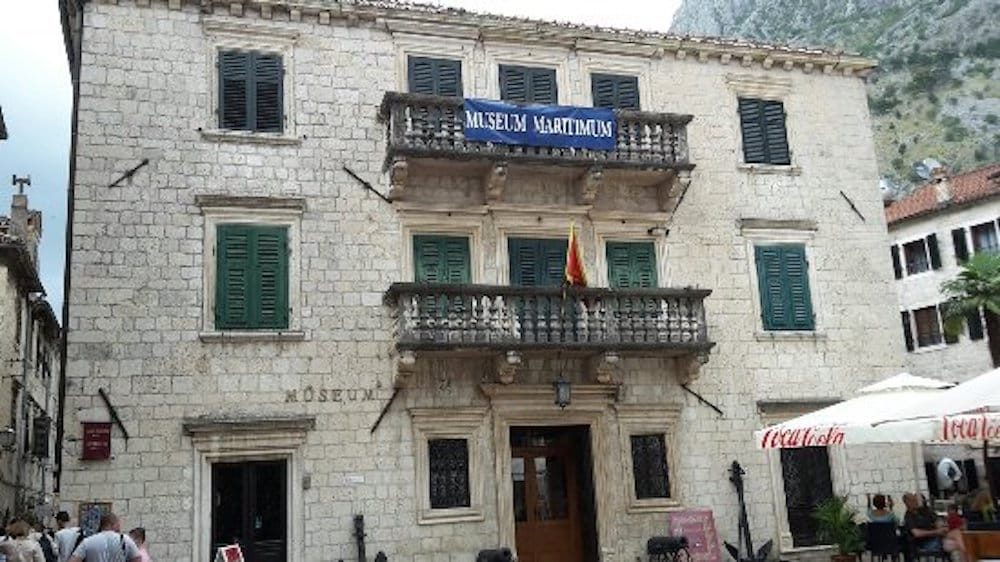 Inside everything was neat and orderly, though the kids still found ways to get into trouble. 🙂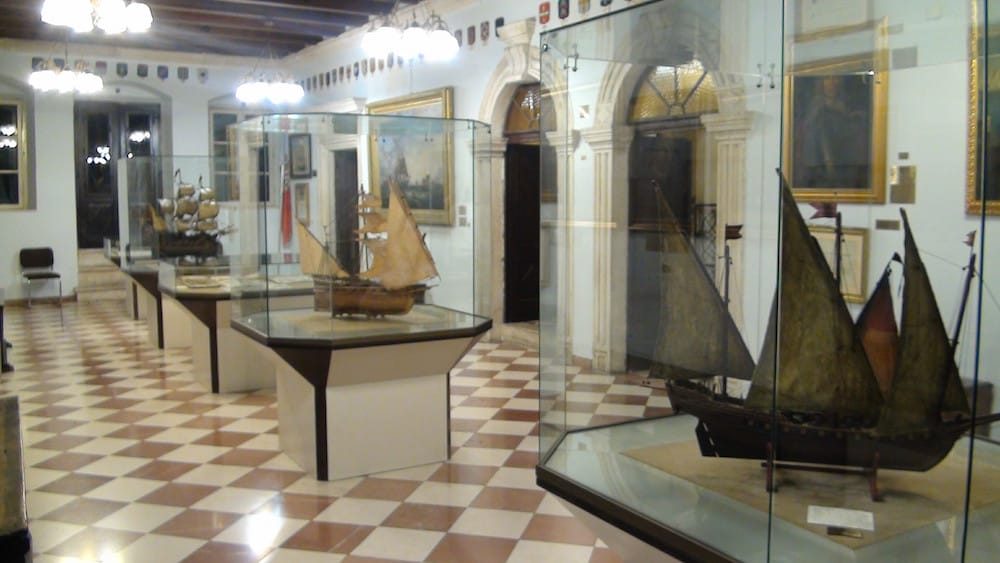 I was amazed by this book/document. The Venetians were stewards of Kotor for many years, and their relationship was documented in books like these. Look at the beautiful artwork, carefully crafted. A sign of great wealth.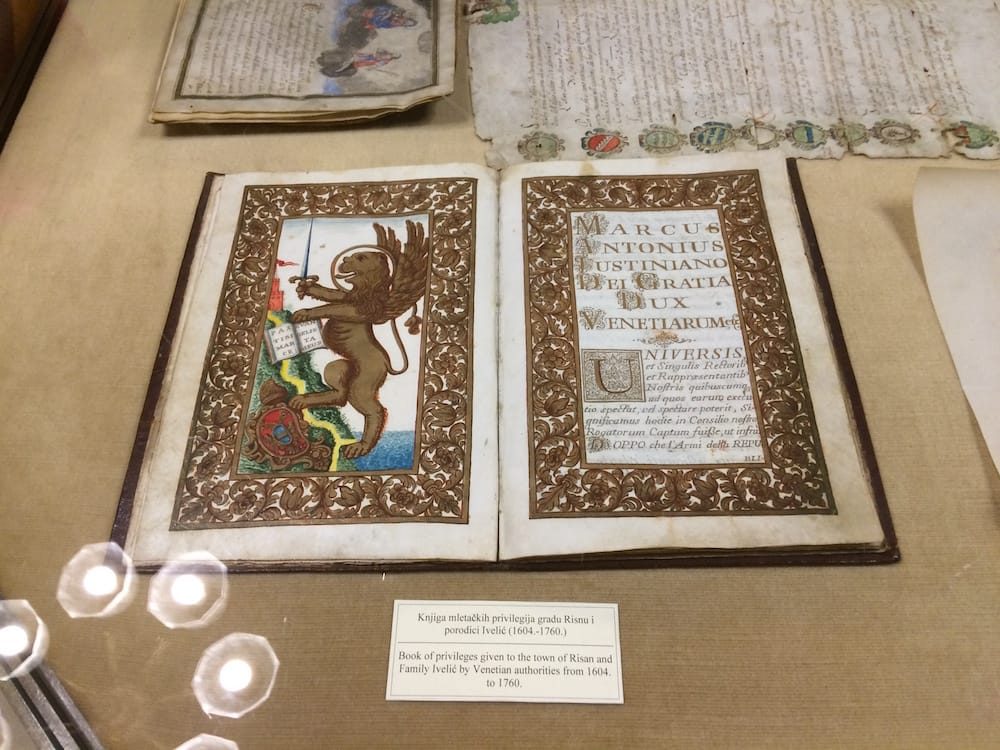 Moving on from the Maritime museum we decided it's time to find a free Christmas tree; we do this every year. I look back at the castle and see this view, so I have to snap it. Since then it's been mostly cloudy and rainy, so this is a sweet memory: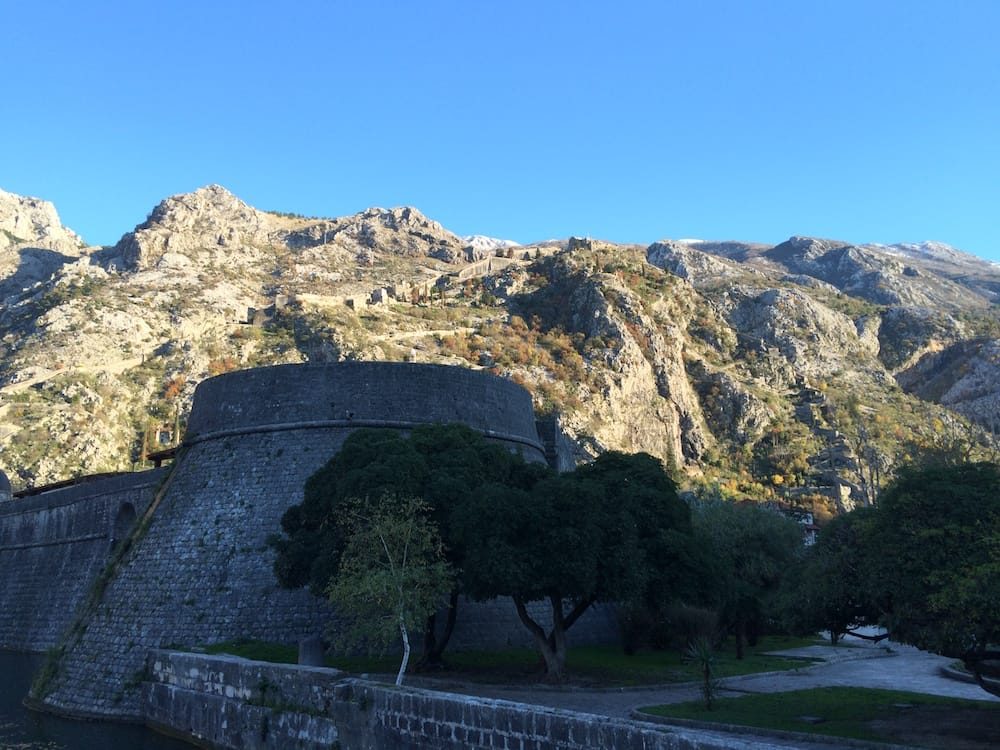 Mr. Son and I were having a quick martial arts playfight and my hand slipped and tapped him on the chin – and his baby tooth fell out! 🙂 This reminds me of that day long ago when my cousin Richard did the same thing, only with a baseball that I didn't quite catch.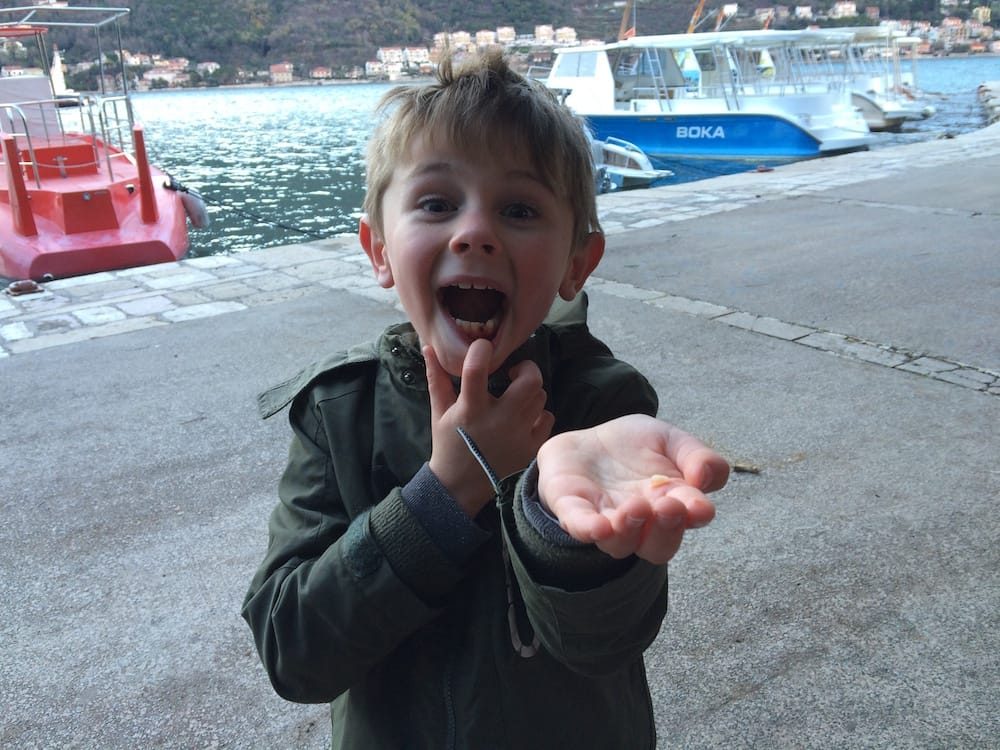 Funny the things you find left on the street in piles. A bunch of pine tree branches will make a perfect tree, thank you!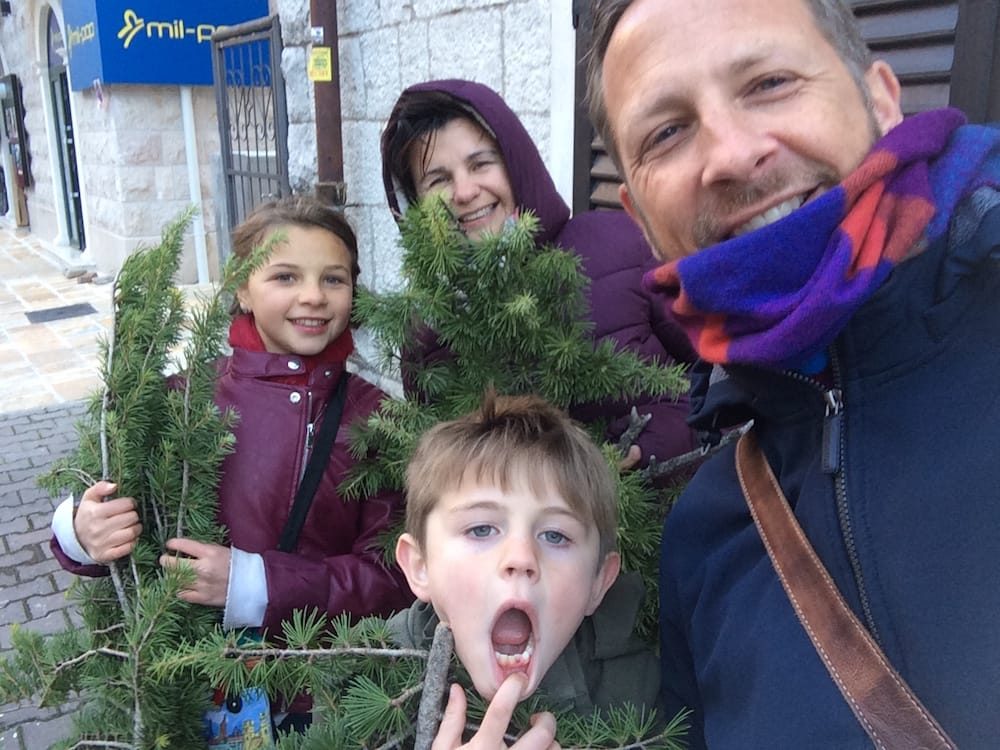 And here it is fully formed and decorated. Ms. Daughter made a Santa by felting and I contributed an origami box (they sure do use a lot of paper!). The tinsel we bought at a shop on the way home, the store owner stopped smoking long enough to help us, ha.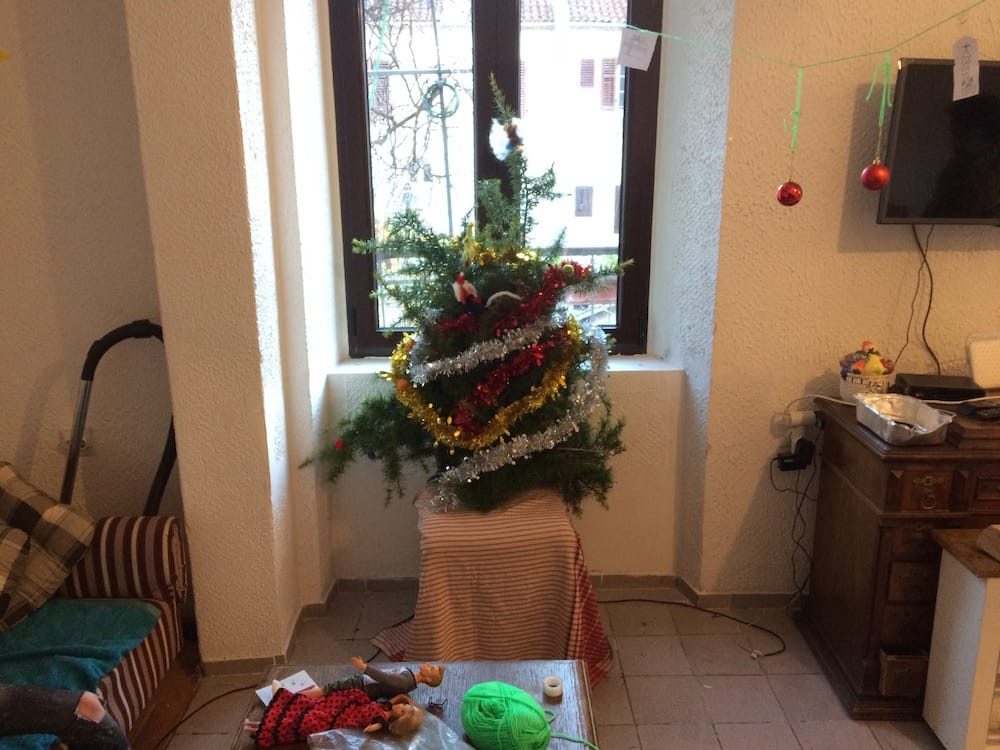 Now to buy gifts, pretty tough when most stores either have souvenirs or shoes and adult clothing, with not much in between.
The following two tabs change content below.
Latest posts by Nathaniel Flick (see all)