There's a movie theatre in the courtyard where the Black Poplar tree is, and this night we decided to go watch a movie!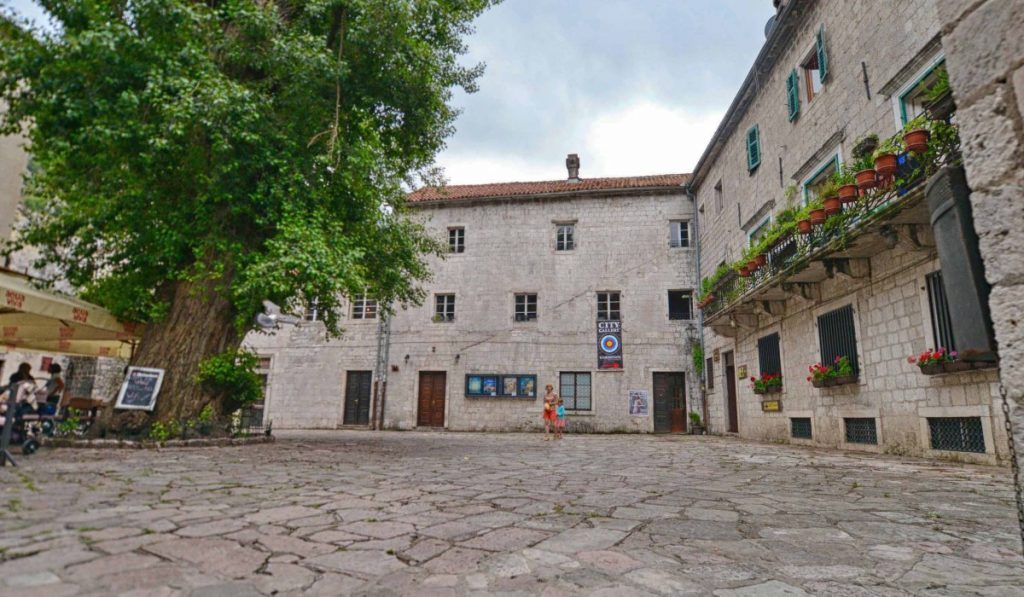 This little theatre is beautiful inside; it's not large, but has red velvet seats and a balcony (we sat up in the balcony for the best view). There was a birthday party in there with us, a group of pre-teen girls and one male chaperone, they sat on the ground level. Besides that the theatre was empty.
Here's us doing an in-the-dark selfie. We have the entire balcony area to ourselves: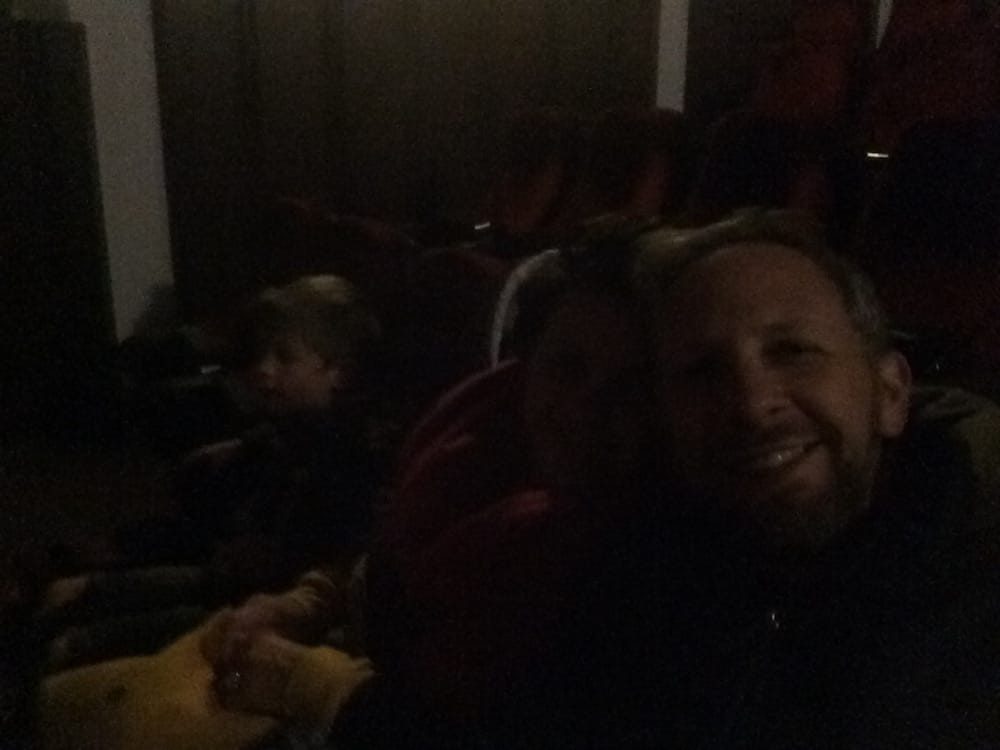 The movie was "Two Buddies and a Badger", a Norweigian film translated to Montenegrin (Yugoslavian). We find the "language barrier" makes slapstick movies even funnier because you focus on the actions more than the words.
Here's a shot from that movie: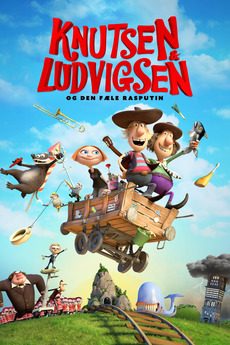 It was a great night out, and again I got to ask for four tickets and felt like a local. Win-win.
The following two tabs change content below.
Latest posts by Nathaniel Flick (see all)