Sofia, Bulgaria what a beautiful city. Gritty, real, with some really amazing architecture, art and culture. We were only there for two and a half days but what we saw was pretty amazing. Where Plovdiv was the little brother, Sofia is the older brother, fully formed and bustling.
Getting around Sofia for the weekend
Riding the subway
If you know us at all you know we love public transport. Sofia has a great network with helpful people to get you where you need to go. A few good words in Bulgarian for "four tickets" and you're off and away.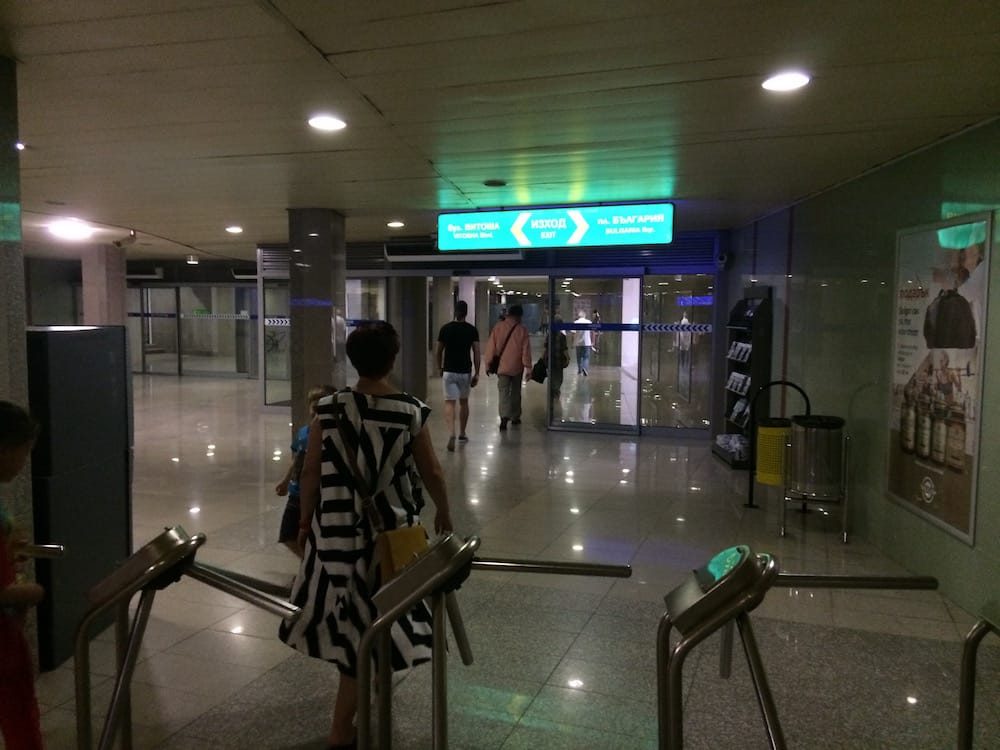 The first day we went to the National Palace of Culture. It has a huge park in front and this was our view when we first climbed up the subway stairs – gigantic modern art!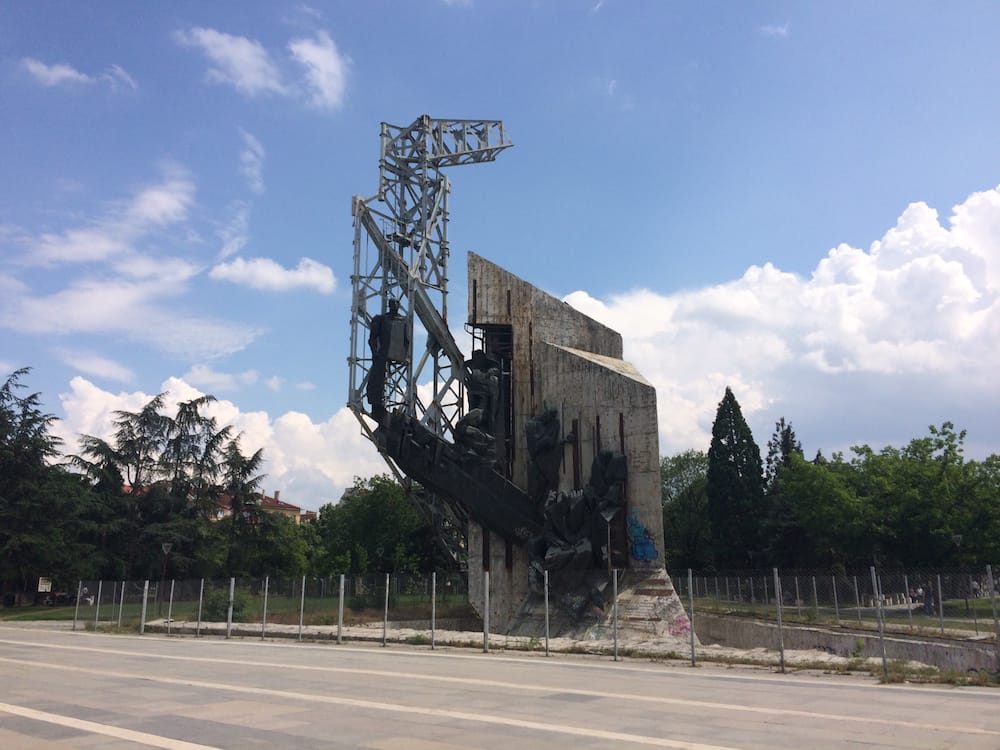 It was a hot day so we wound our way to the left and found this sweet park with a man-made river runnning through it and lots of shade.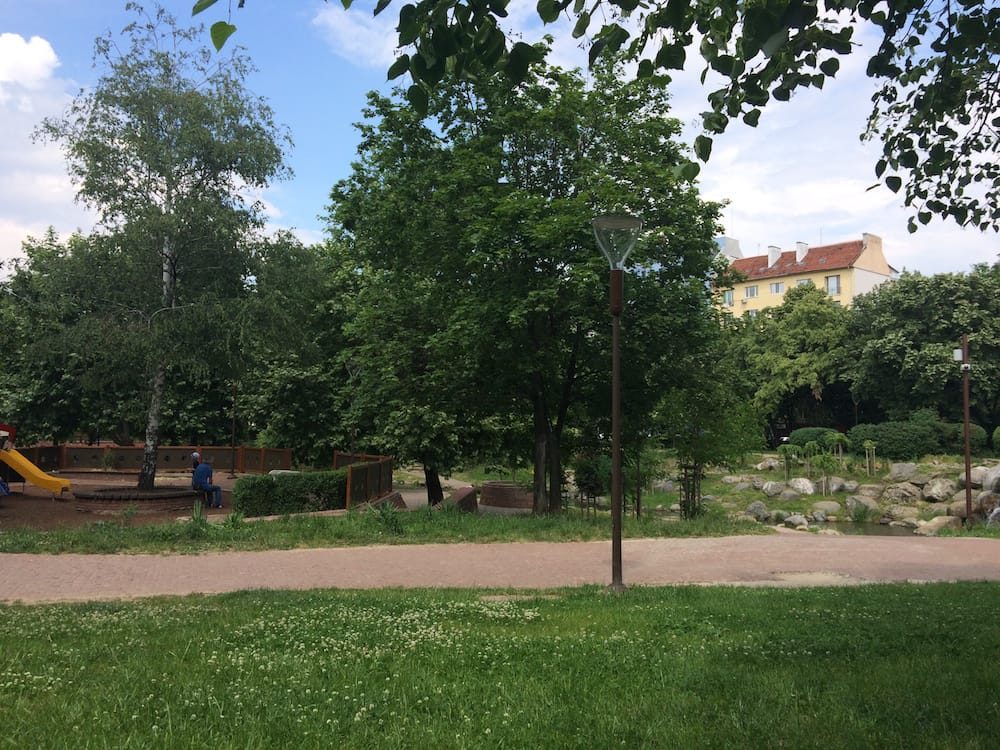 Another view of the shady spot at the park looking at the river feature/waterfall. It was Friday afternoon and pretty mellow, not jammed with people.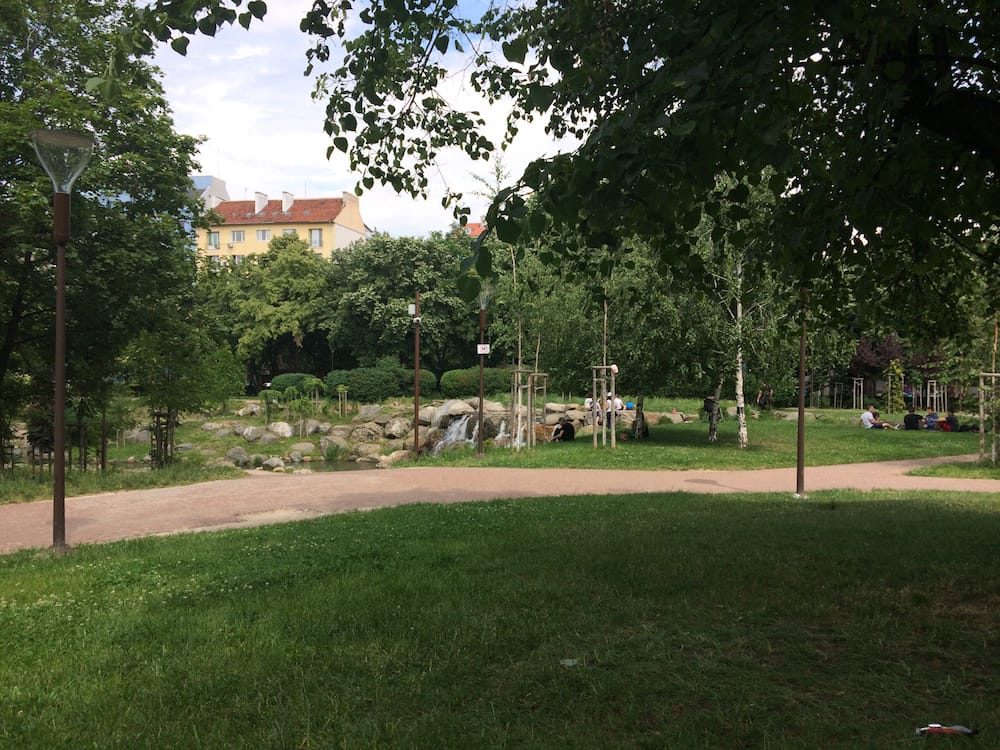 There were different spaces in the park; this one a tiny church and a memorial on the wall; I couldn't quite make out what it was for.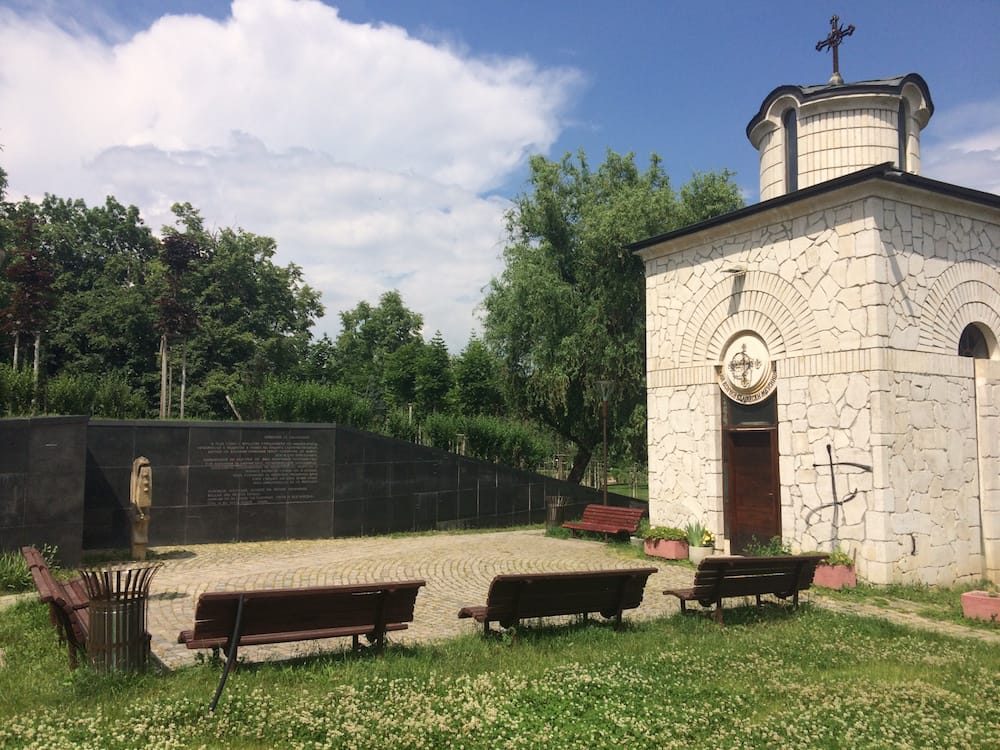 And here's looking back the way we came (the subway stop is behind the trees at the end there). A beautiful space.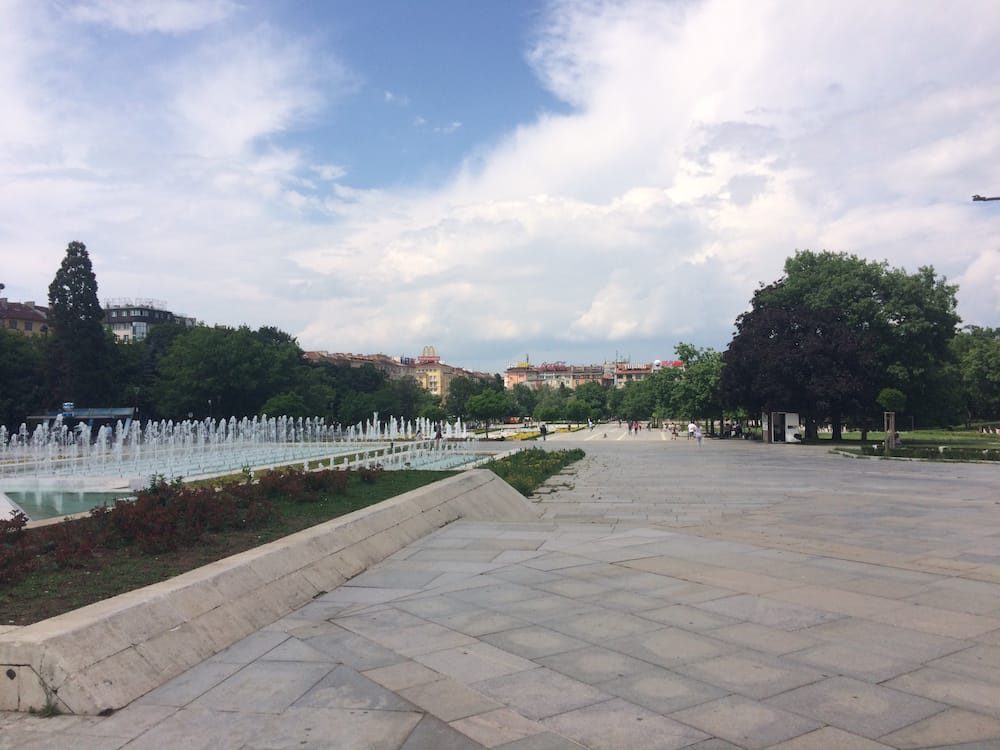 Sofia appears to be very proud of its culture and this National Palace of Culture is the visible proof. Operas, Symphonies and big pop concerts are held here.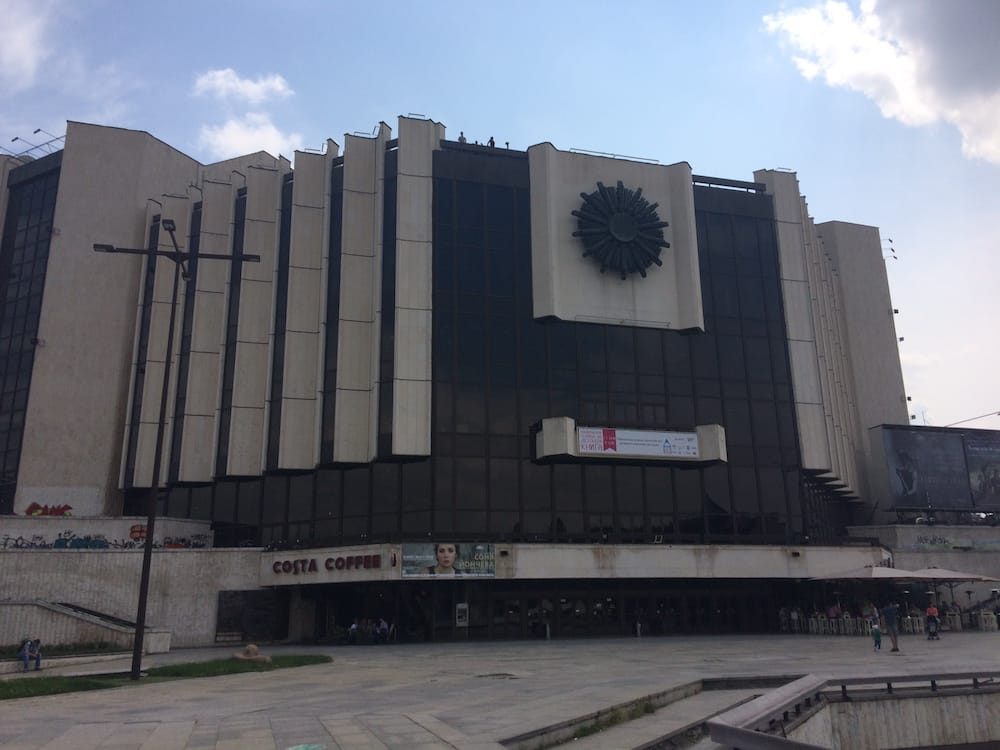 And proof that we were actually in Sofia.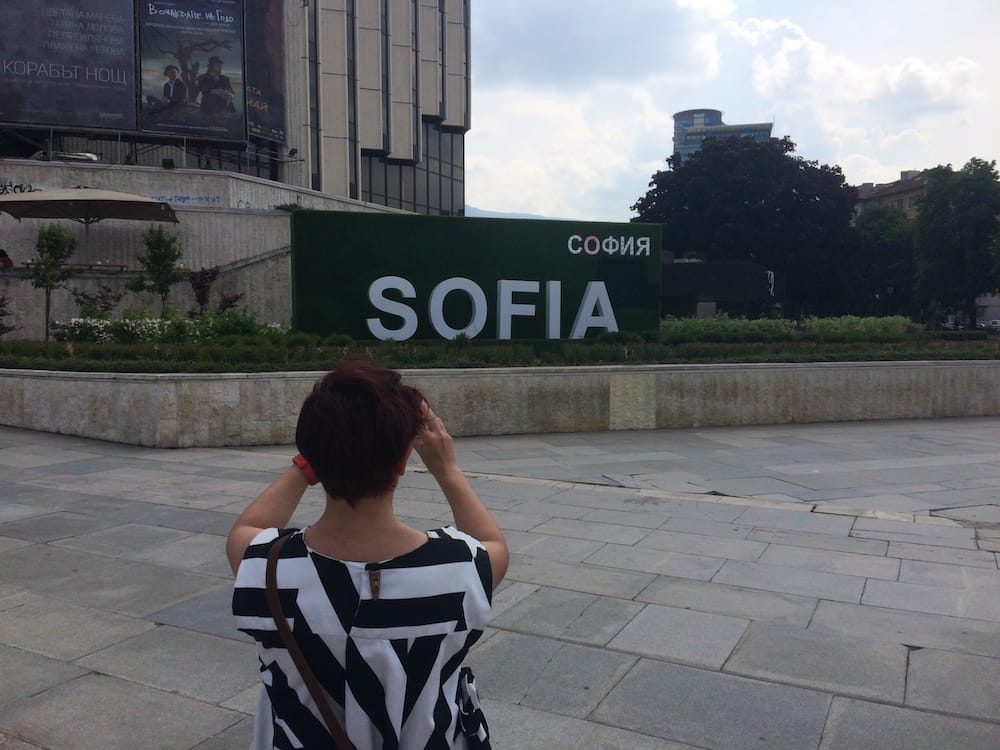 Walking down the steps to find a toilet, as you do, we discovered this fountain. Made the air even cooler which we all liked so we stopped for lunch. Sad to say but we did find a toilet close by, and I have to say it was the most pos-apocalyptic toilet I have EVER seen. Wish I had taken photos!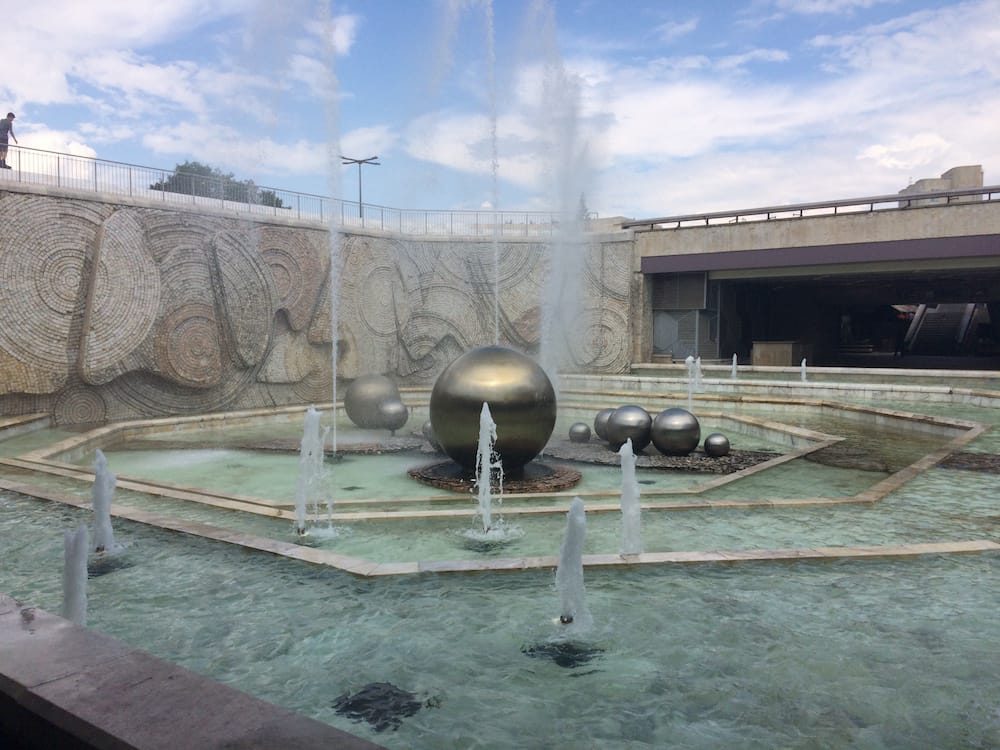 Bulgaria is known for its fragrant roses and rose oil. They have good reason to be proud, I have never, EVER, smelled roses this fragrant. It's like there's this citrusy undertone with the rose smell that makes it seem like the smell is from heaven. We stopped to smell the roses everywhere we went.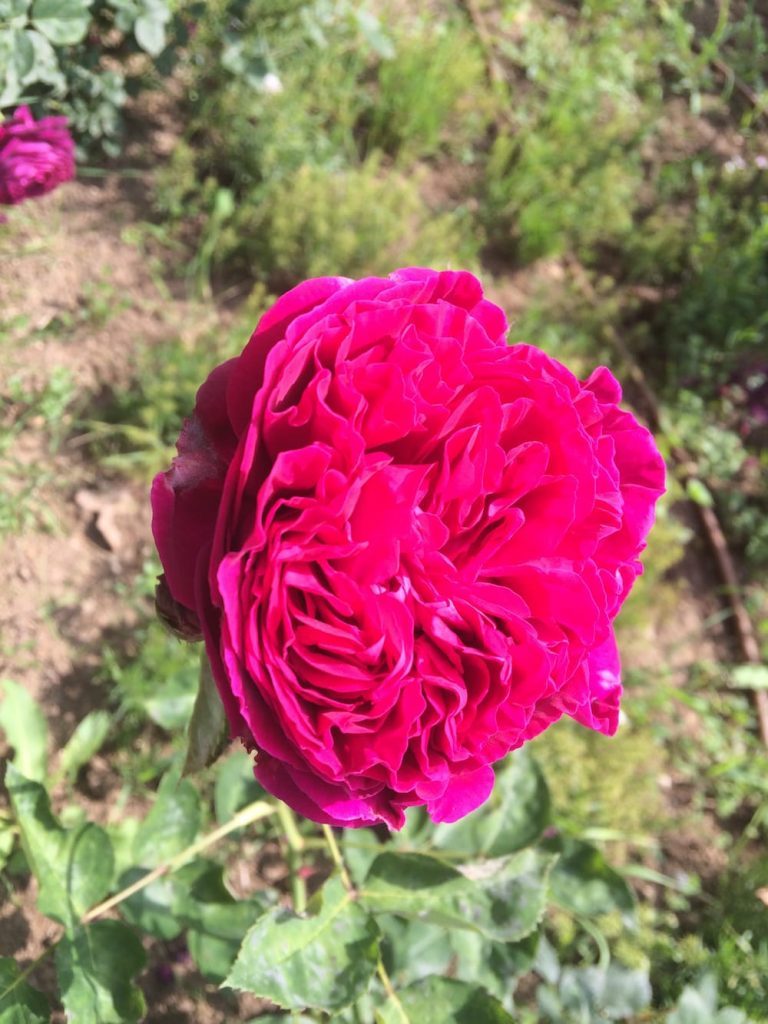 The subways are clean, orderly and very efficient. In fact we're always pretty impressed with the subways anywhere we find them in Europe. The sketchy part of any subway is the entrance where homeless sleep and people try to escape the heat with time on their hands. Not to mention scuzzy travellers like us!
My one thing I wanted to do (we all pick one thing per city we want to do) was to visit the Alexander Nevsky Cathedral. It's relatively new (built in the early 20th century I believe) but that doesn't make it any less beautiful and awe inspiring. I got into a good discussion about religion with my daughter Ms. 10.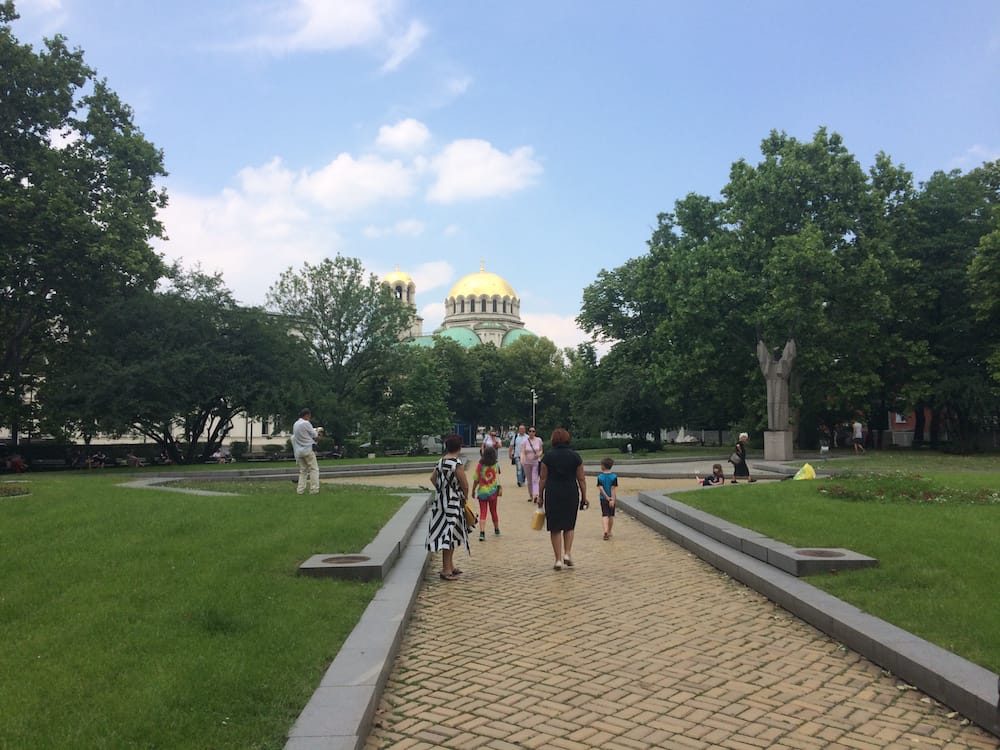 I was graced with no people in front of me and minimal traffic for this shot. The church takes up its own city block and it looks even larger inside. The entrance is around the other side.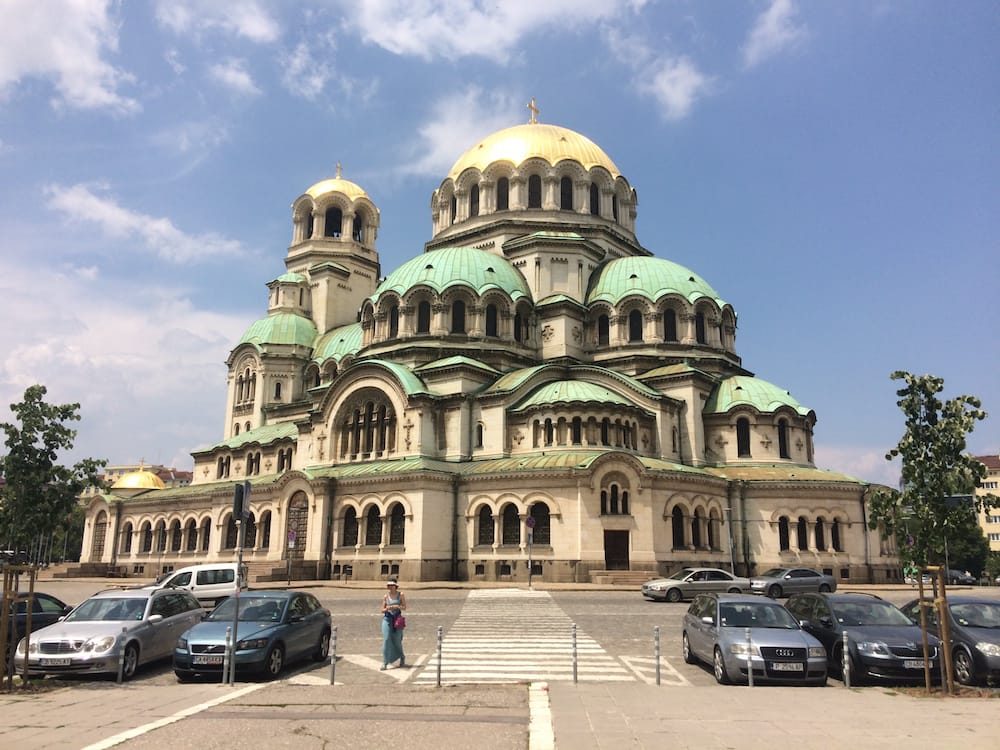 And we stopped to smell the roses again afterward. This time we had Ms. 10 lead the way. Mainly to show her how it's not that easy to navigate a new city you know nothing about, but that big landmarks help. As does Google Maps.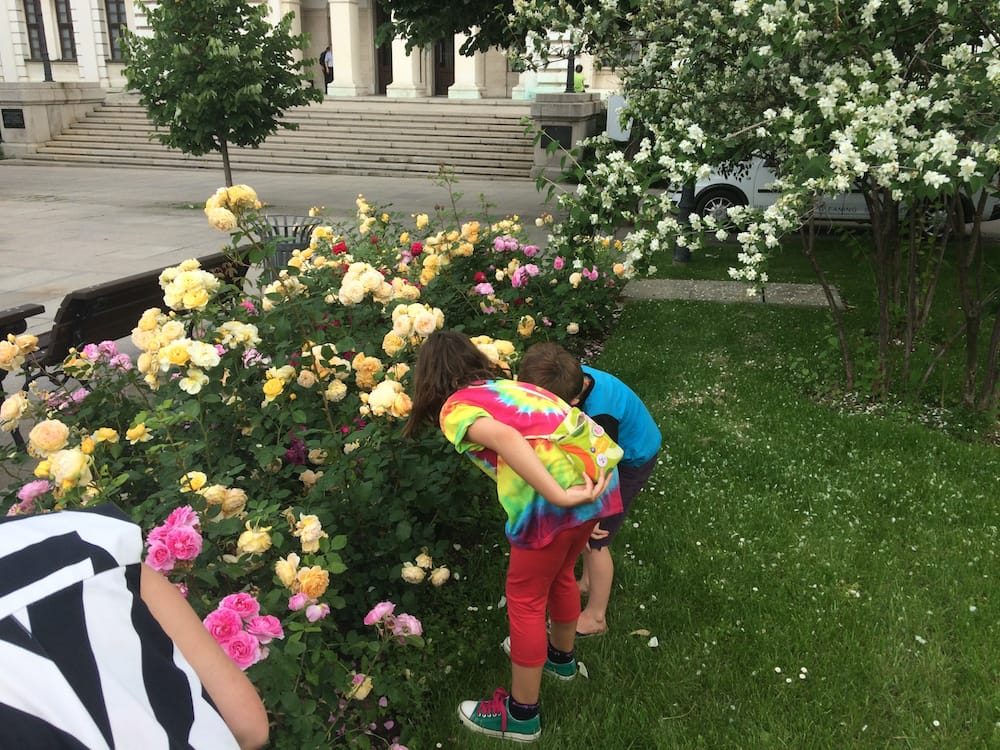 Our apartment in Riga, Latvia had these flowers and I don't know what they are, but every time I smell them it reminds me of Riga. It's been a year since we were there, hard to believe!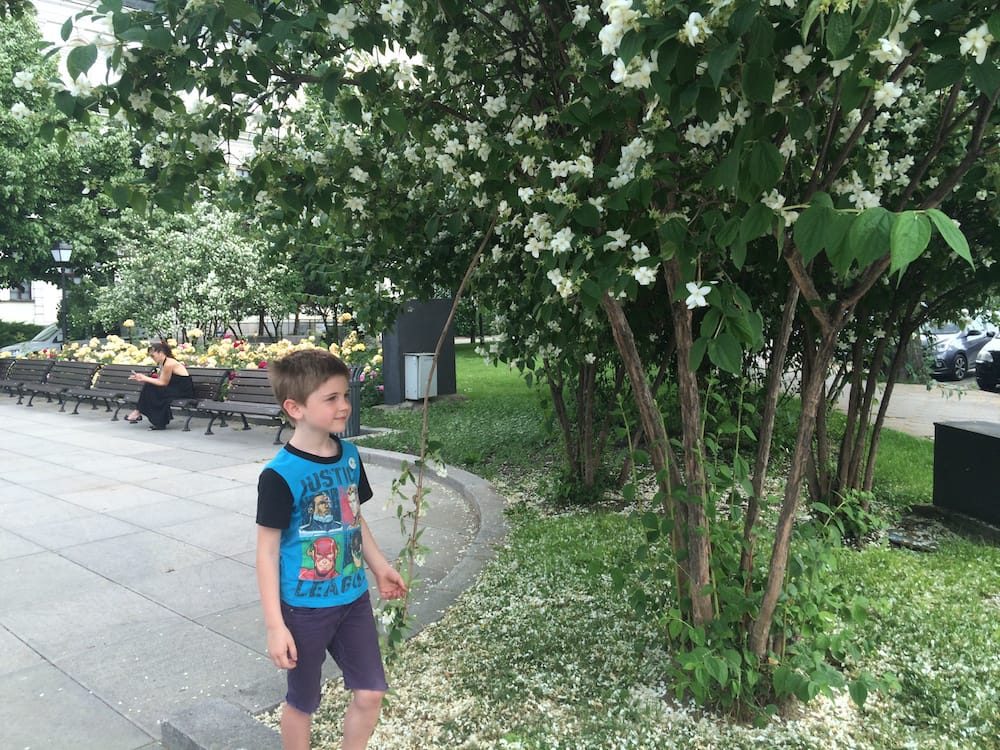 On our way home we got caught in a downpour complete with thunder and lightning, and heavy winds. Oh and Alice got stung by a massive bee. Good thing we walk around with a first aid kit.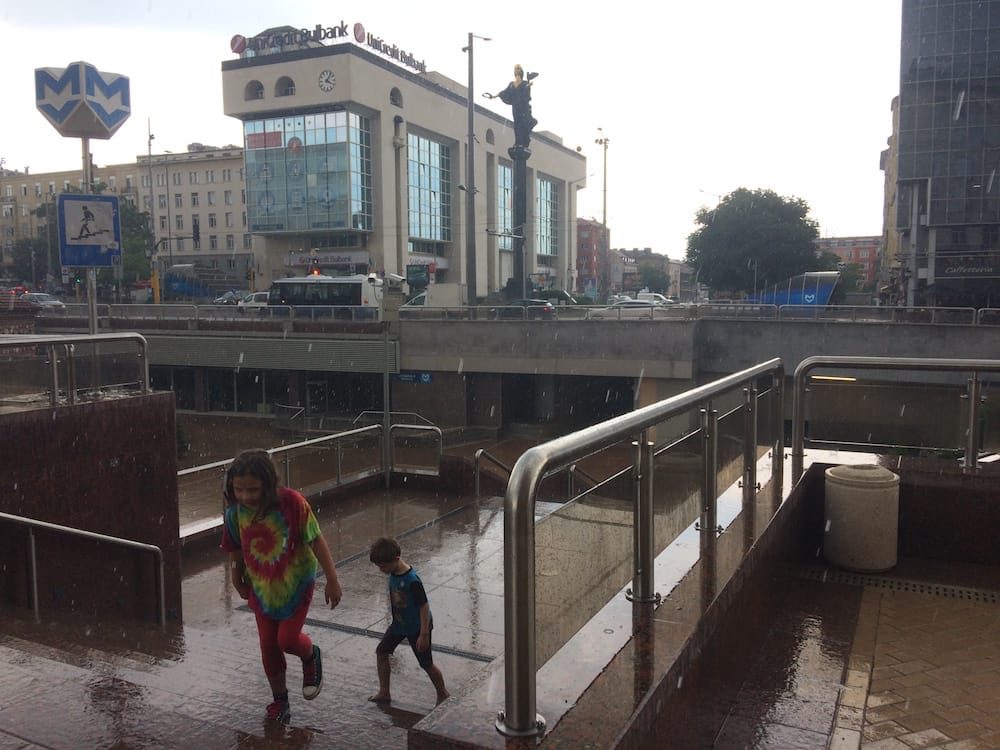 Video proof of how strong the rain and wind were:
Sofia has a hot spring they leave open for the public to use and it's really marvellous. This was Alice's thing (if I remember correctly) and we filled up a water bottle full of the hot, slightly sulfuric mineral water. Even hot it was great to drink, refreshing and healthy.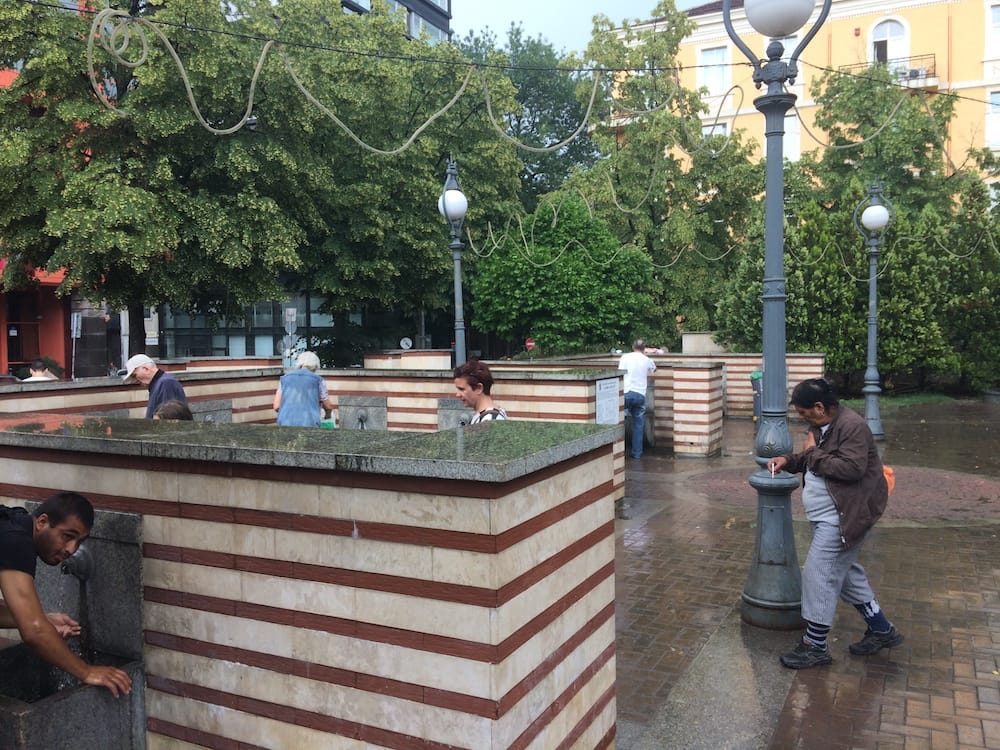 More cyrillic, but it basically says when the water is available and other general information about its history.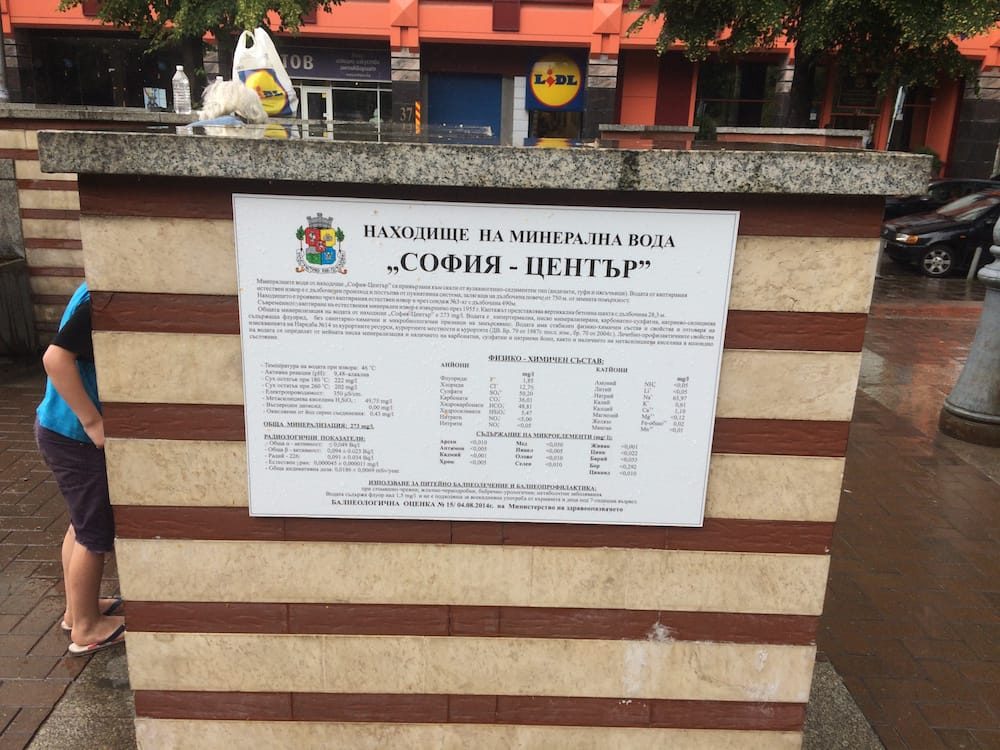 What an awesome time in Sofia. It's always hard staying somewhere for such a short time because we have to try to not unpack and then we have to pack and move all our stuff somewhere else after we've just arrived (it feels like) but we were excited to get to Athens, Greece. Woo hoo, beaches and hot sun!
The following two tabs change content below.
Latest posts by Nathaniel Flick (see all)