We landed at the Athens airport and did our usual routine, get through the passport checkpoint (usually a piece of wees for us, a travelling family; the kids break the ice!), get our bags and venture outside to find a cab. We already are excited to see some history, with references to all the landmarks on the walls of the concourse.
Outside we need to choose between 100Euro black van (FLASH) or 38Euro taxi at the taxi stand (a small car, to say the least). Of course we go cheap option and pile in. This is nothing new but the kids still don't like being crammed in the back seat, and I can't blame them.
We zip away from the airport and and drive about 45 minutes into the hustle bustle of Athens. It's busy, boy is it ever, but still not as busy as I expected it to be; the city is spread out, a network of 3-8 story apartment buildings, trees, and the Acropolis. And we can see the beach! Can't wait to go there.
First impressions of Athens
Our apartment
We were greeted by Katerina who just happened to be walking up to the apartment gate the second we arrived, great timing! After a quick introduction we walked down the steps to our place, "Keep all the gates closed, you'll be glad you did," she said, though I'm still not sure why.
What a beautiful place with lots of flowers and shade.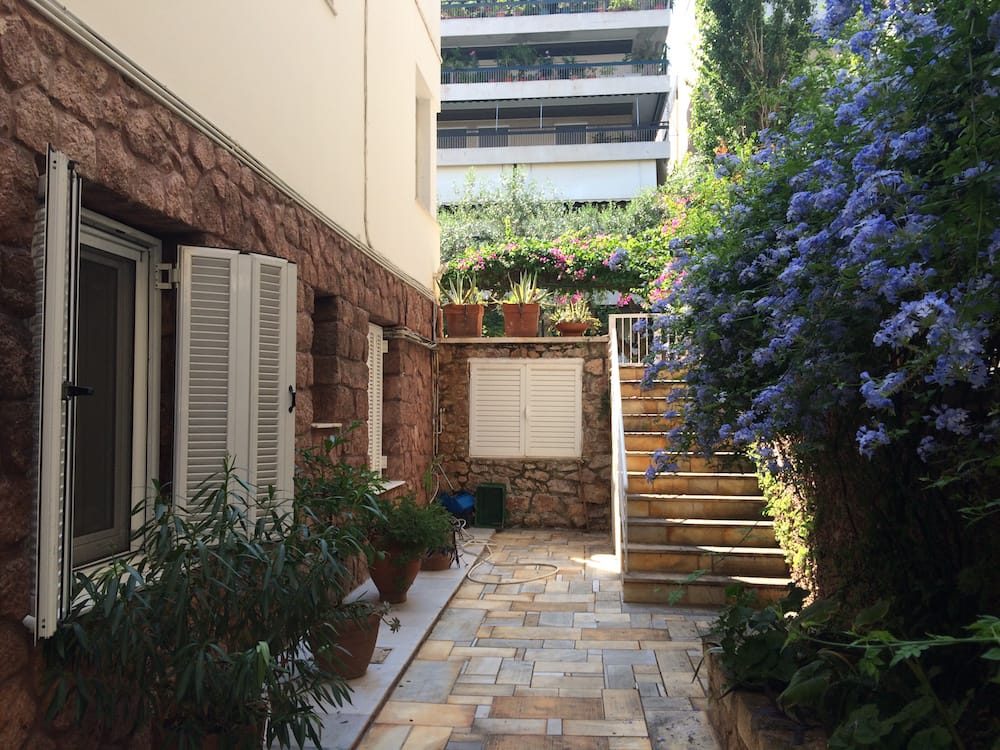 We rounded the corner to our front door and noticed we had a front yard to sit in, but also could tell right away it was mosquito-infested. Gotta take the good with the bad!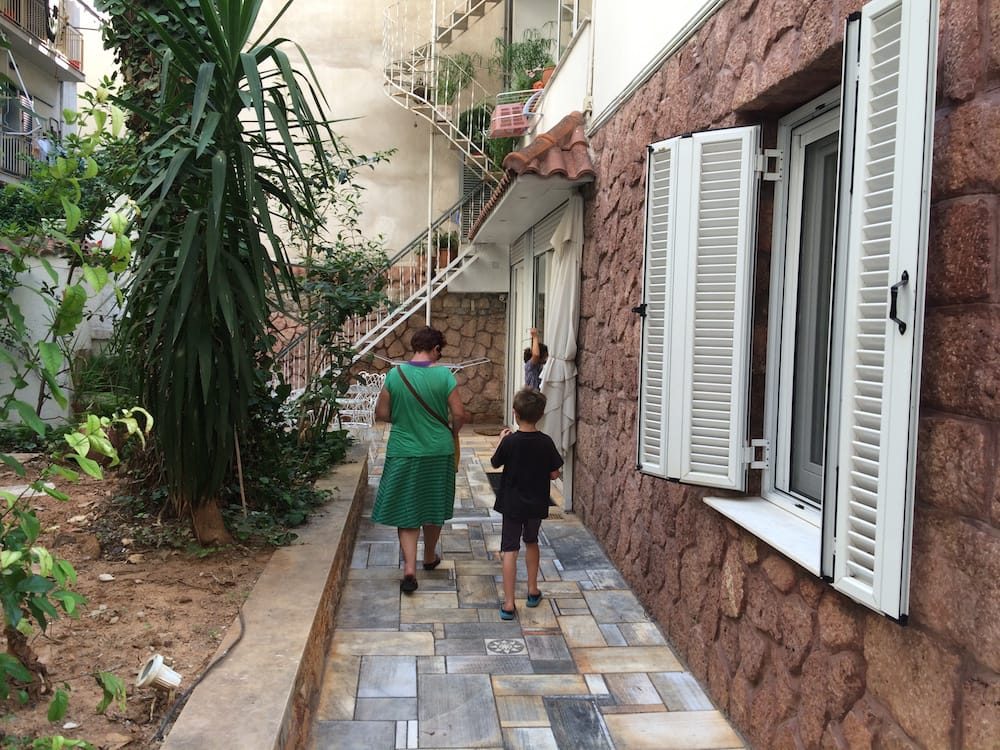 The front gate is equal parts protective and inviting and gave us lots of shade before heading out into the Athens early-summer heat.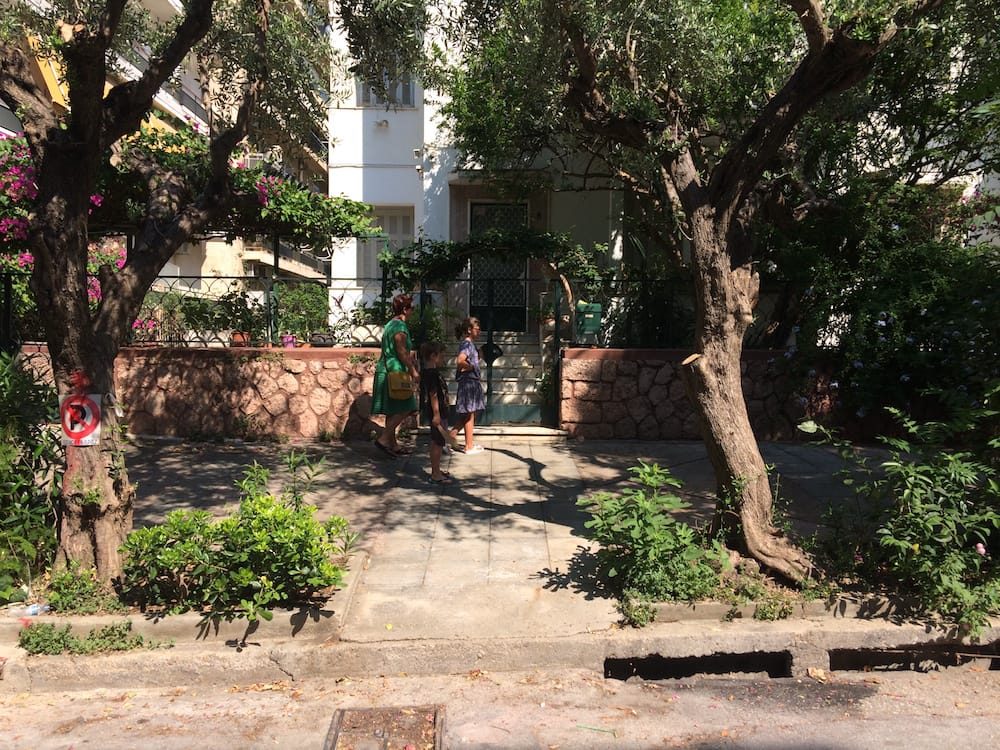 I love the bougenvilla in this shot.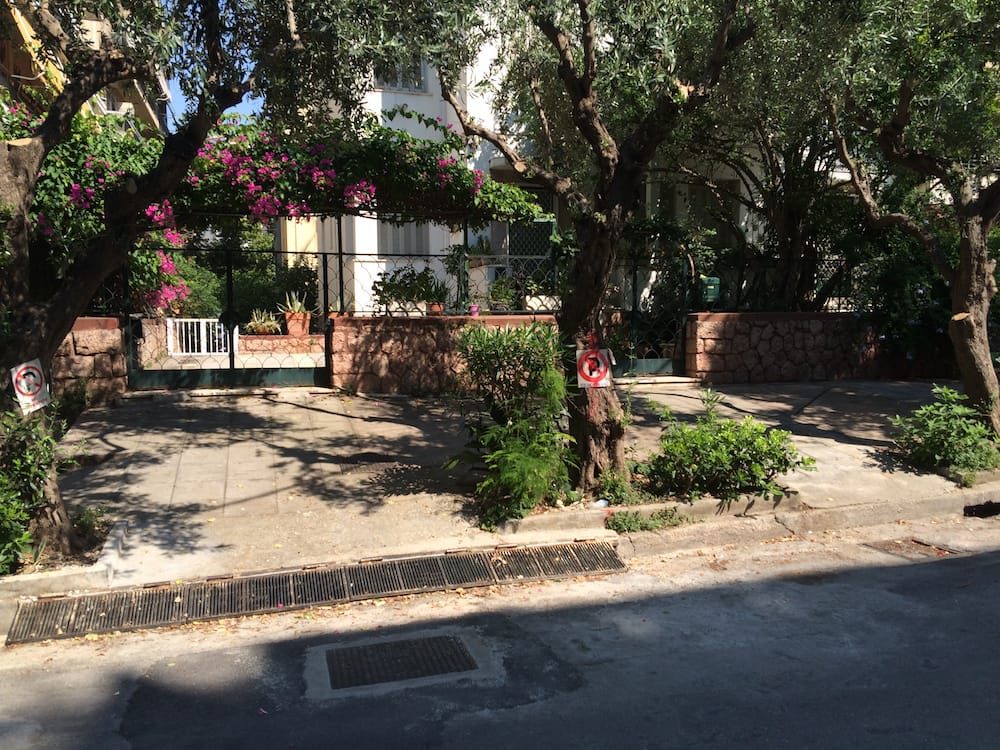 Now don't be alarmed, but yes this is a bin full of rubbish. Athens, as you might know, is going through a bit of turmoil economically, and they have a 1st loan and are requesting a second, so suffice to say they aren't rolling in cash. But another part of the Athenian system is for the rubbish workers to strike in the summer so they don't have to work. Our host said this, and it might be true, but the end result is the rubbish started to pile up. About two weeks later a private company was hired to take away only the excess, leaving the bin to be sorted by the rubbish workers once the strike ended.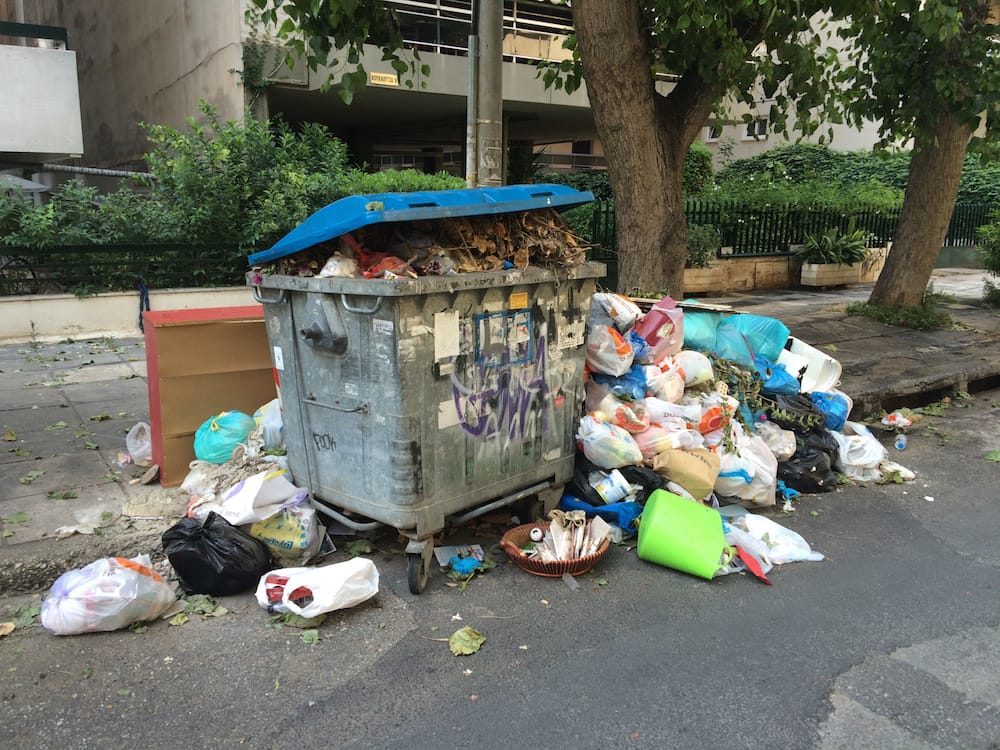 This shot I took on a particularly hot day, it was around 45°C but our day at the beach meant we weren't melting quite yet. This city centre was the focal point for Nea Smyrni and was a lot of fun for us to walk around. There was a great AB market in here too, along with a Burger place where we ate. Yes, the irony of not eating Greek food was not lost on us.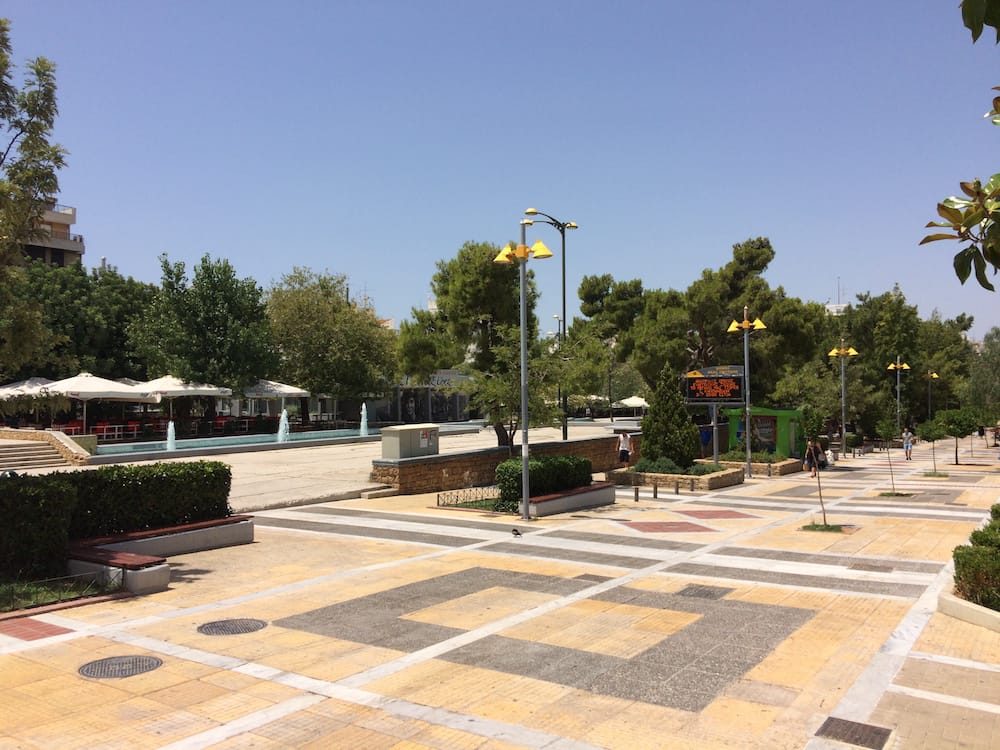 Greece made up for the lack of some public services (see "Rubbish" above) with some great public spaces. This one stretched across a busy road and included a fountain on one side and nice places to sit and relax.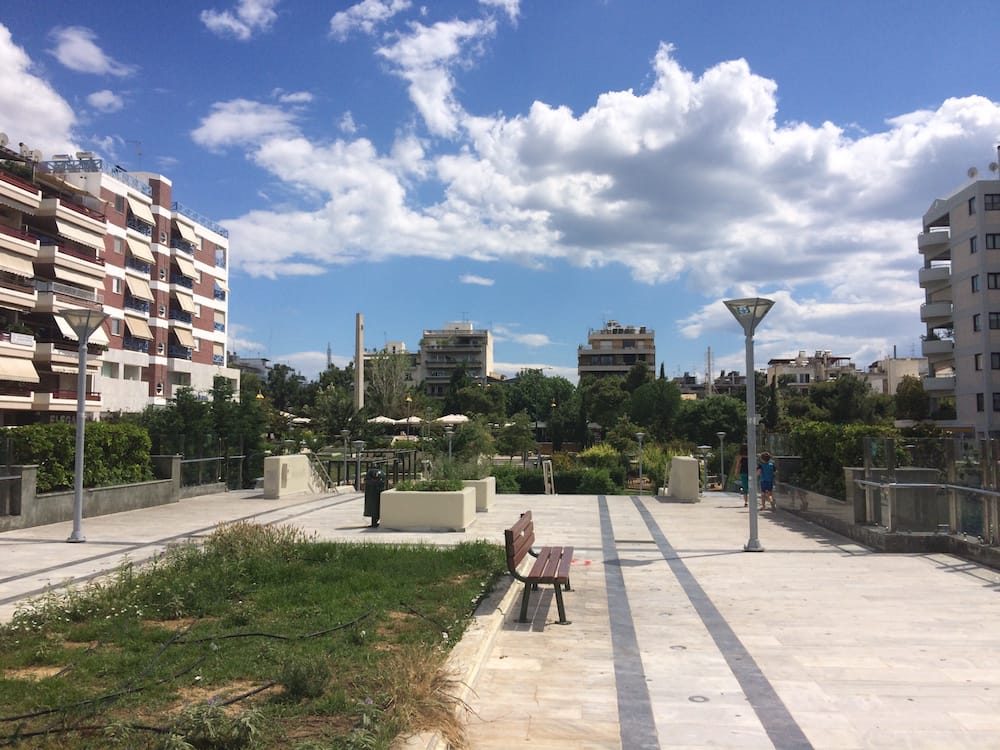 Father's Day happened while we were in Athens and I was treated to a full cooked breakfast by the family and several hours of free time. Ms.10 took this particularly choice photo of me in the early morning.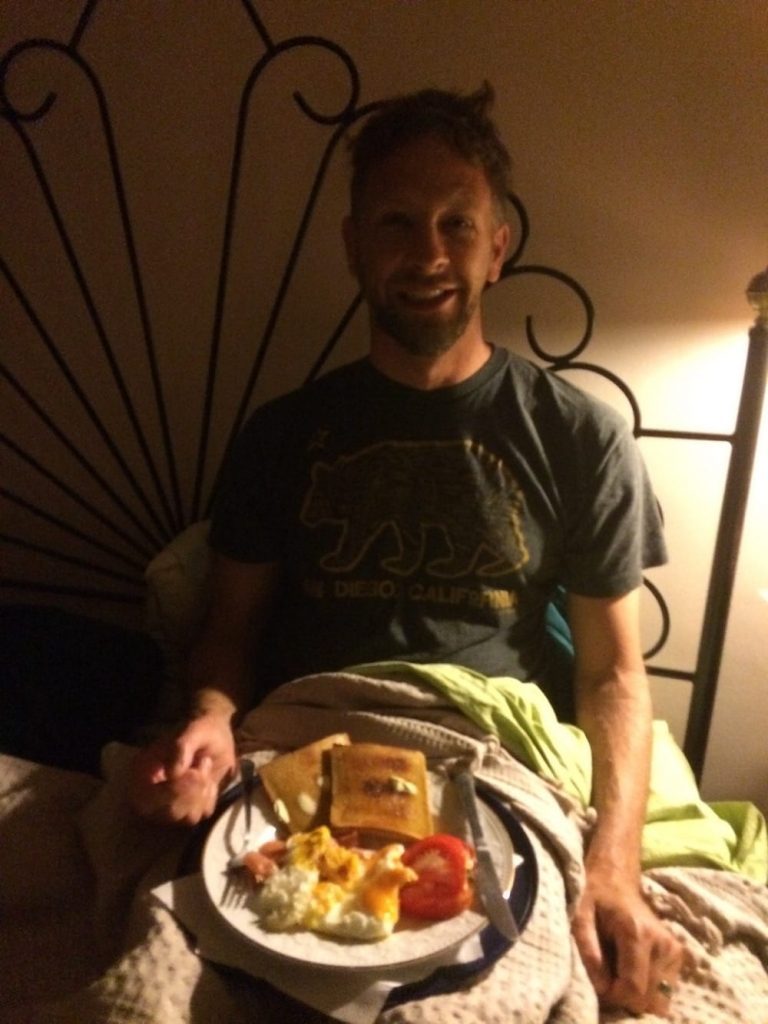 After every city walk we love coming home. This footpath to our front gate was always stunning, sunny or no. Lots of uneven footpaths and greenery.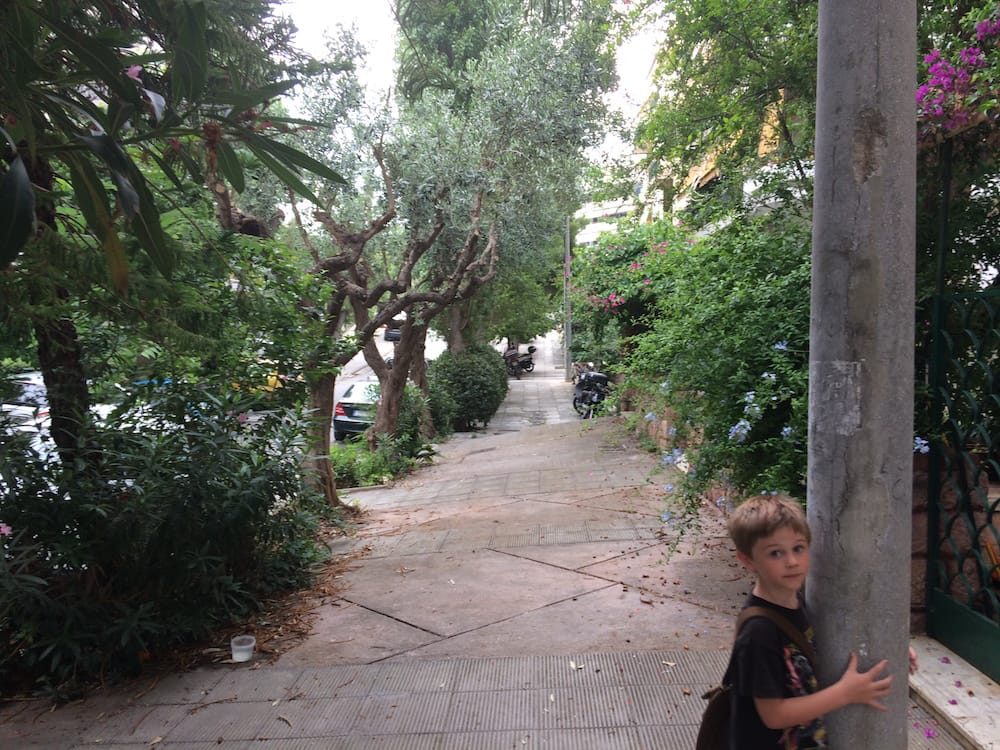 The day after we arrived we rode the trams/buses like pros and thanks to Google Maps it's so simple to find things and get around. I can imagine a guidebook serving this purpose before the internet. Not once were our tickets checked (see "Budget problems/Rubbish" above) but we are duty bound to do our part to pay for the system. We love trams the best, such a great way to see a city and its people.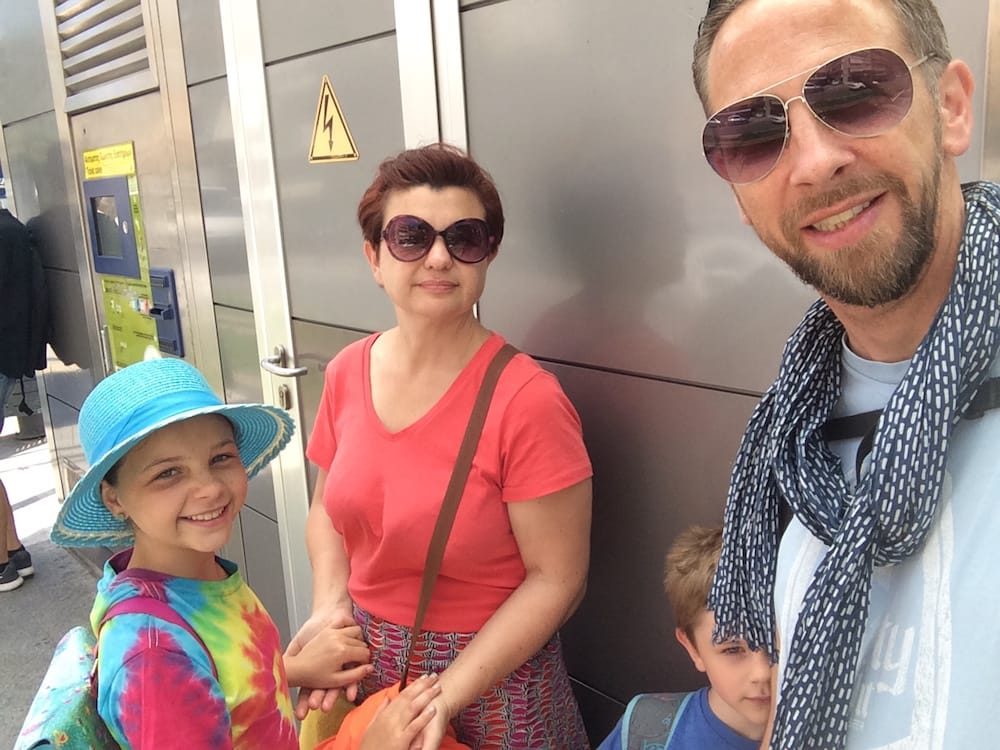 I loved the unique Greek street signage. This is a sign for "Thrakis" Street. The Cyrillic used in Bulgaria is based on that used in Greece so by this time I'm pretty good at reading it. All part of my dream to speak any language.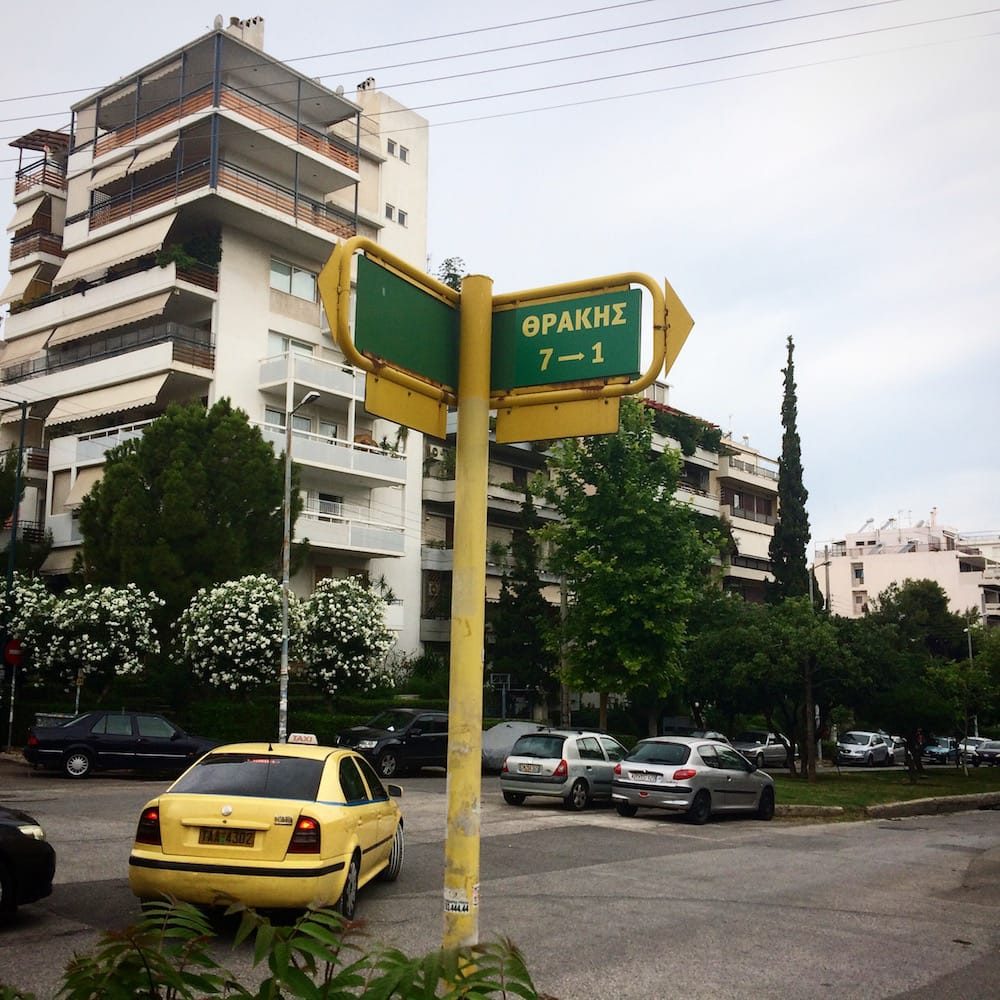 This map makes Athens look like it has more trains than it does (these are from the subway network) but I have to admit they cover quite a large area; just about anyone, anywhere, can get into the city with a little effort.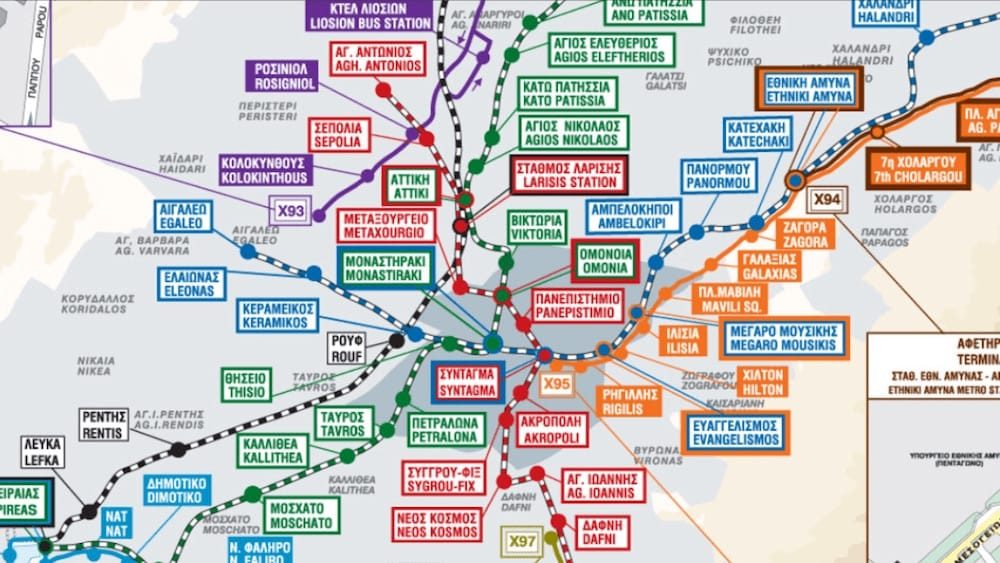 The National Gardens are a point of pride in Athens and rightly so. So much greenery and cool shade to enjoy, with lots of hidden nooks and crannies. And what would this blog be without a shot of one of the nicest dunnies in Greece? This one at the playground in the southeastern end of the Gardens.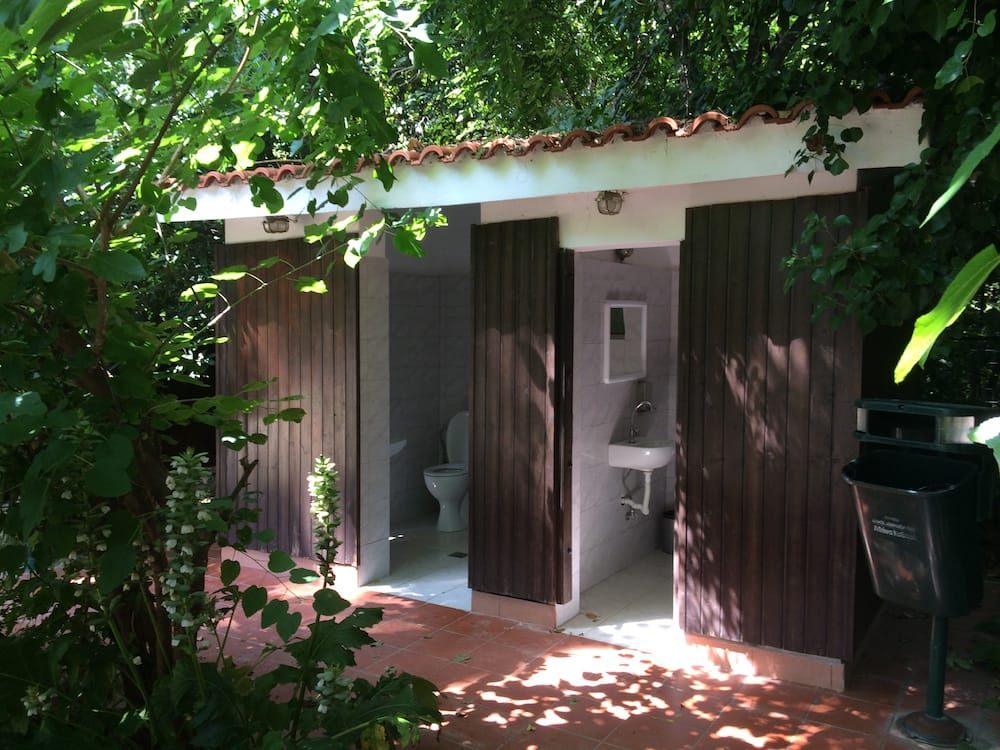 Back at our local Nea Smyrni Park, about a 2 minute walk from our apartment we discovered there were turtles! This one the kids named "Pinecone" and we felt bad for her so gave her huge red grapes, lettuce and water and she drank and devoured most of it, much faster than I thought turtles could eat. Good turn done.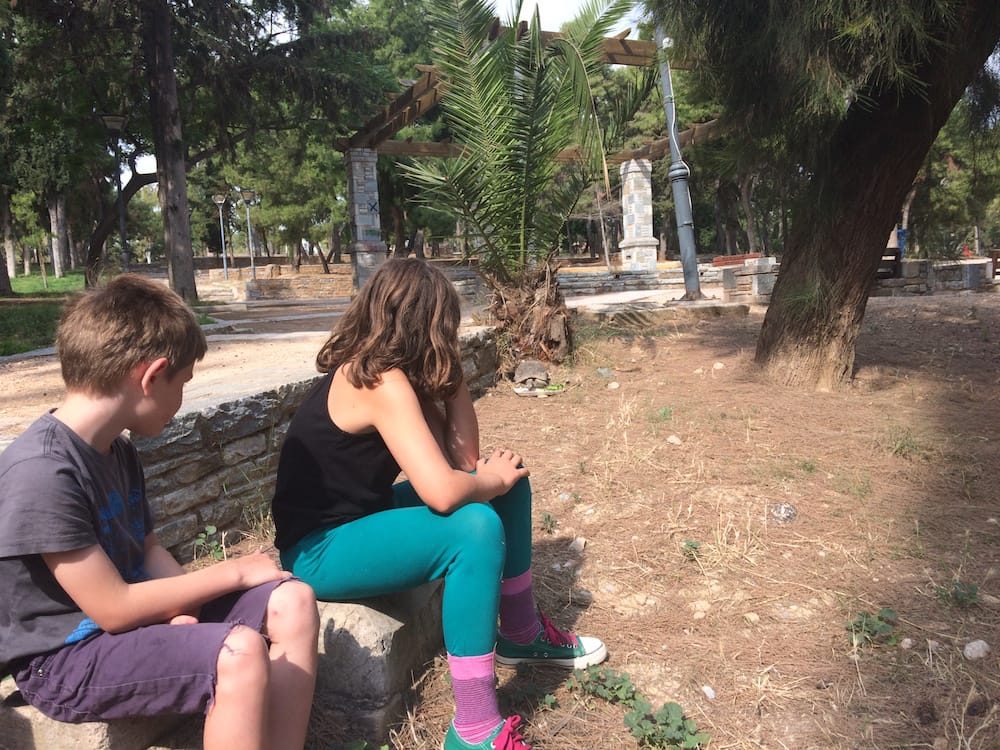 A closeup of Pinecone before we fed and watered her. After she was finished she turned her back and shoved her head down that hole behind her. Not a bad strategy really.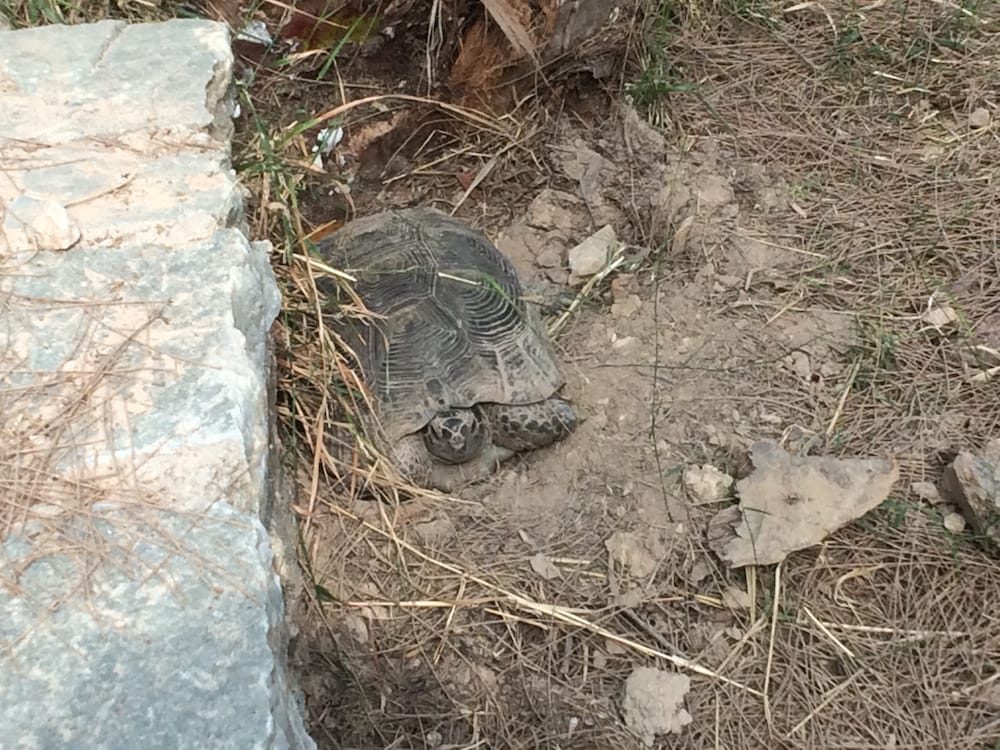 Several times we headed down to the coast on the tram to enjoy the beach. Let's face it, we are beach people at heart and we like to spend all day there getting wet, dry, wet, dry; eat lunch, rinse and repeat. This tram stop reminds me of being drowsy from the sun and swimming in the ocean.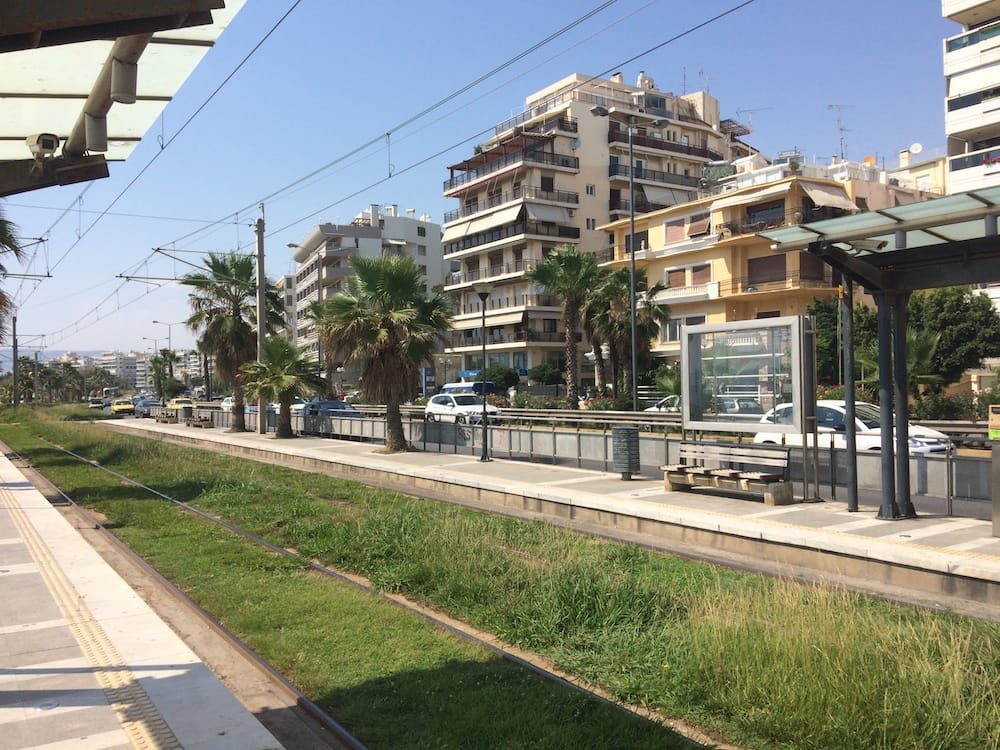 A shot of the beach after our first trip. I can't tell you how pleasantly satisfied I felt after being landlocked since Rome in February.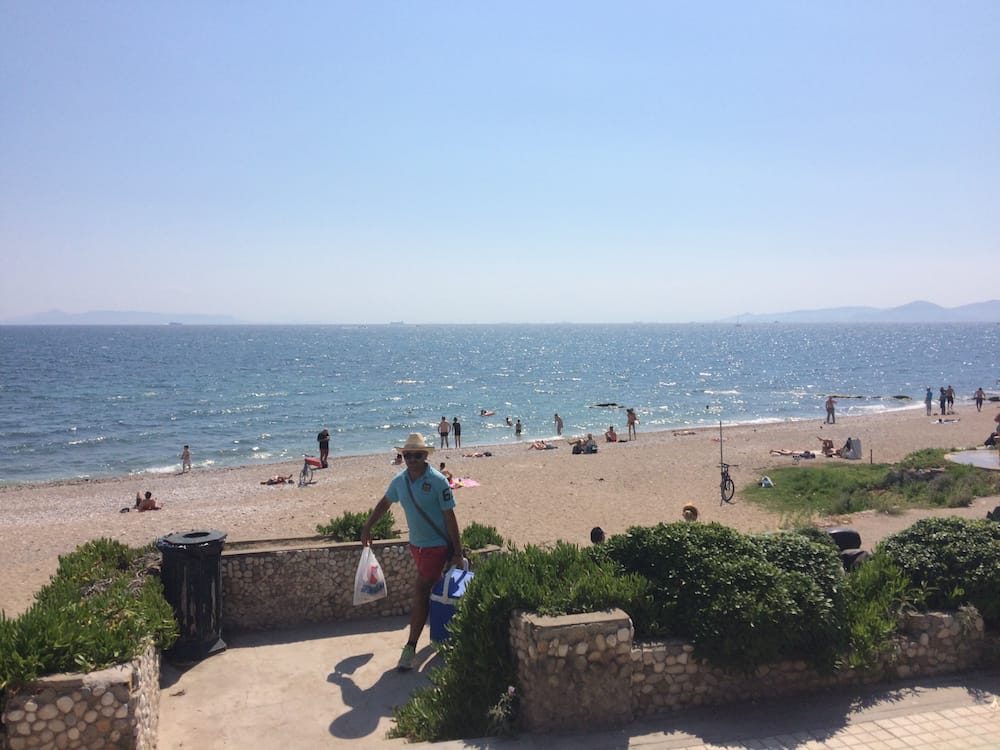 The following two tabs change content below.
Latest posts by Nathaniel Flick (see all)