My one thing to do in Athens was the Acropolis and while I spent a weekend's accommodation on the entrance fee and tour, it was well worth it to finally see this marvel of the ancient world. I'm sure there's a better adjective than "wow" but whatever. Wow!
Yes the Acropolis is awe-inspiring
The kids melted
We met our guide Evangelos at an ice cream shop and immediately he gave us heaps of great information about Greece, Athens, and the history of the Acropolis. If you want to take the tour I recommend them, check their website here, Athens Acropolis Skip-the-line Walking Tour.
You walk in the entrance gate and bam, there it is.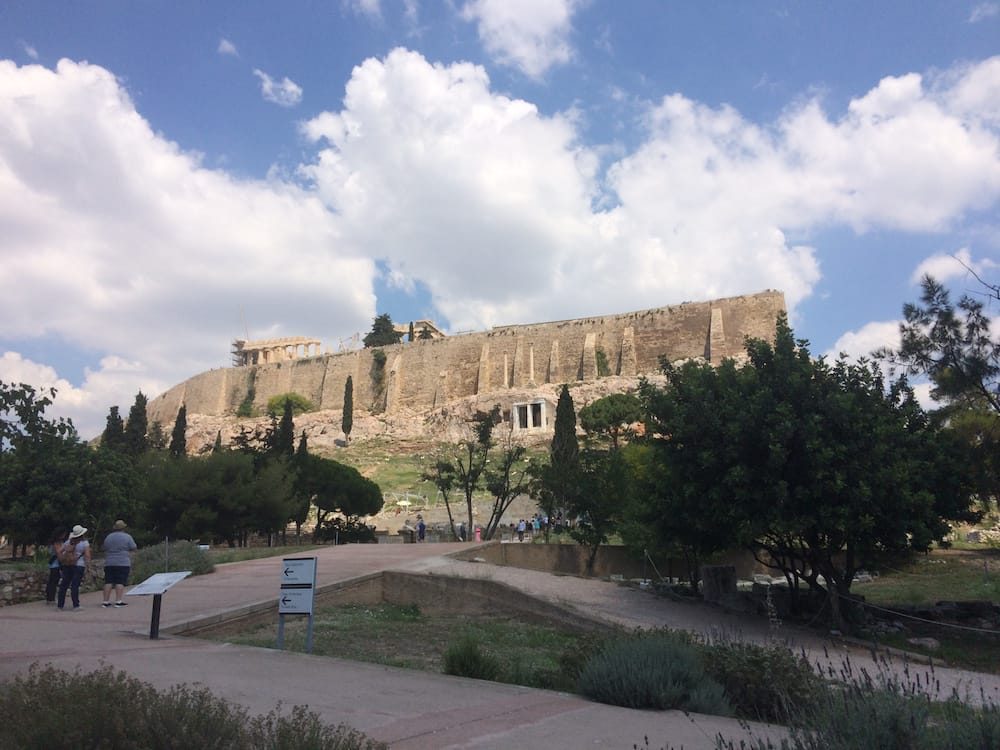 We took the trail that winds its way up the left side of the hill. On the way we got the best panoramic views of Athens; up to this point we'd been in Greece for a week or so and hadn't really seen or got a sense of how large it is.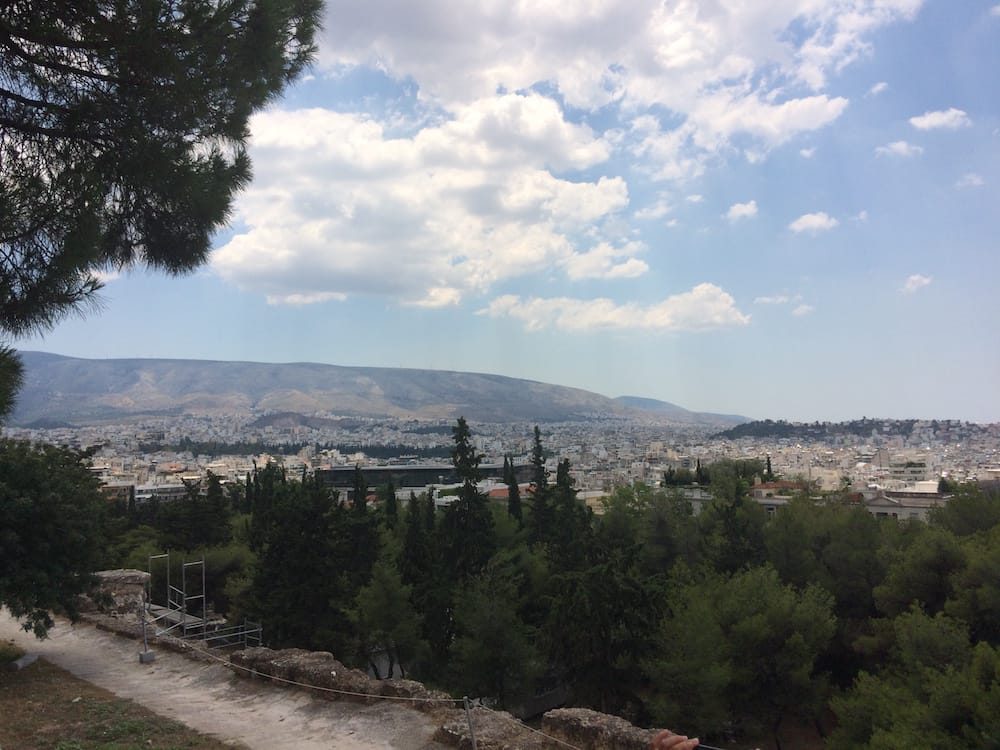 It looks like apartments crammed together, which it is, but if you squint you can imagine what life must have been like here thousands of years ago in Athens' heyday.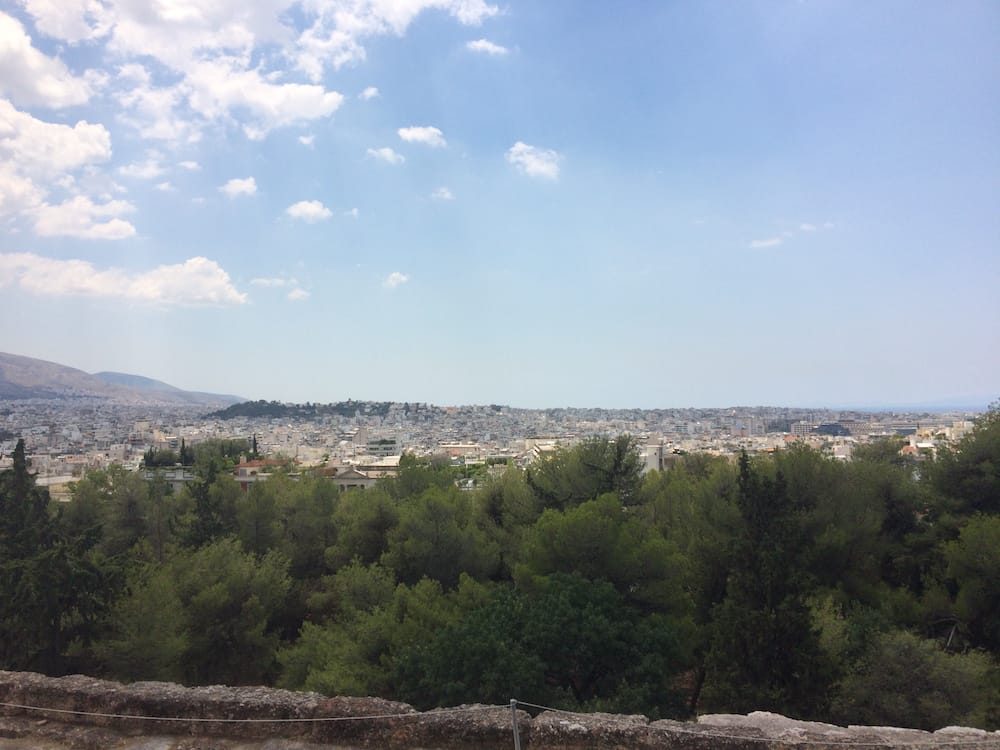 This amphitheatre was where free greeks and nobles watched performances. The Greeks believed that theatre was therapy. Everyone was allowed in to see shows but the seats in front were reserved, and front and centre was for the High Priest only. This was also a voting place. Sponsors advertise their products while competitions and drama fests happened on the stage. This amphitheatre was covered for 1400 years and then in 1800 or so it was finally rediscovered.
Evangelos went on to say that the "drama therapy" gives us perspective. We can get our emotions out and in this way resolve our inner conflicts by sharing those stories. I think this is a great idea, though we've made an industry out of theatre rather than focus on its more therapeutic qualities.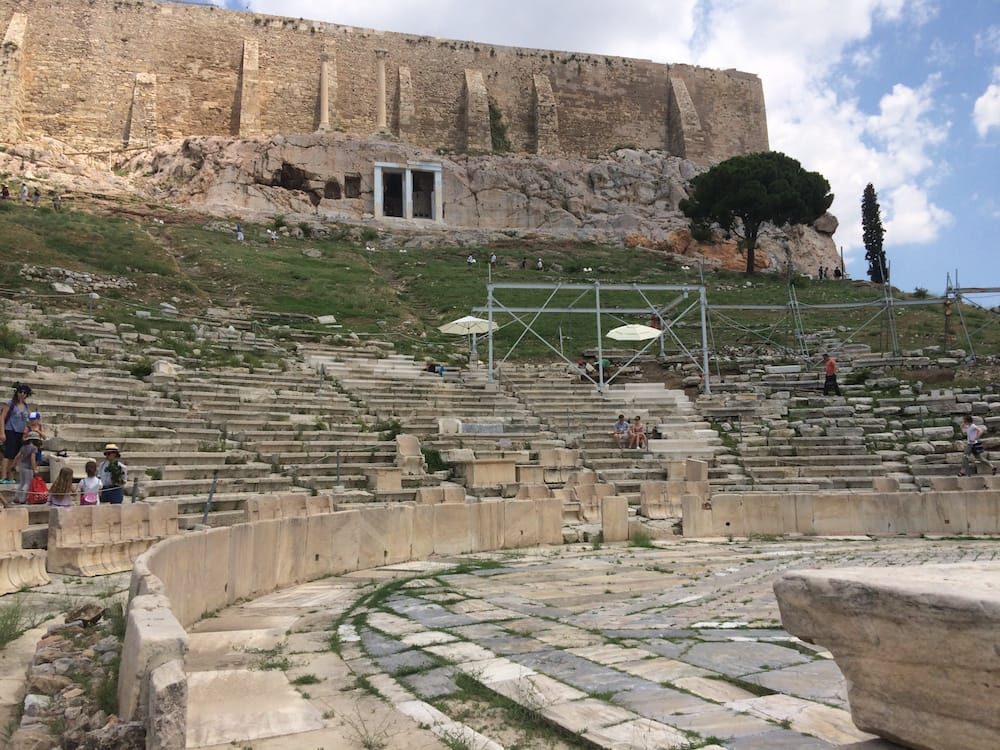 The Acropolis was in ruins but over the past few decades it has seen many improvements and repairs made, which are still going on today. Any lighter/white bits of stone are recreations, and soon the entire Acropolis will be rebuilt to its former glory. Well maybe not "soon", things don't always happen to plan here in Greece.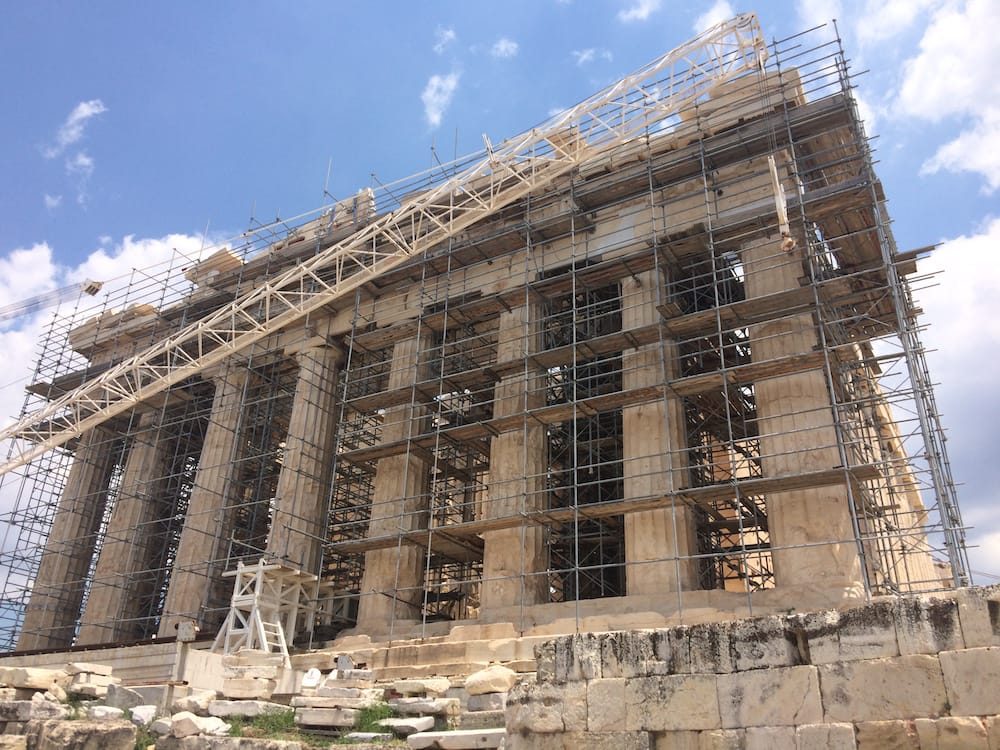 I can't get over how amazing the stone work is, and what an undertaking it would have been to get them all in to place, with such precision.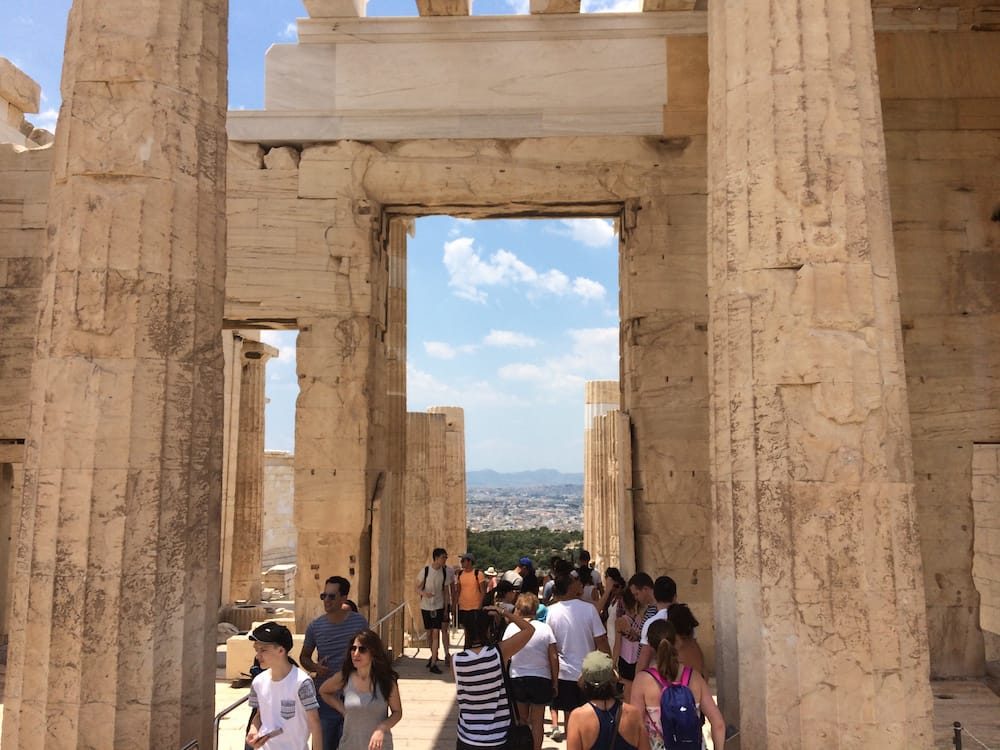 This perspective shows how Greek architecture influenced the Romans all the way to us in the present day.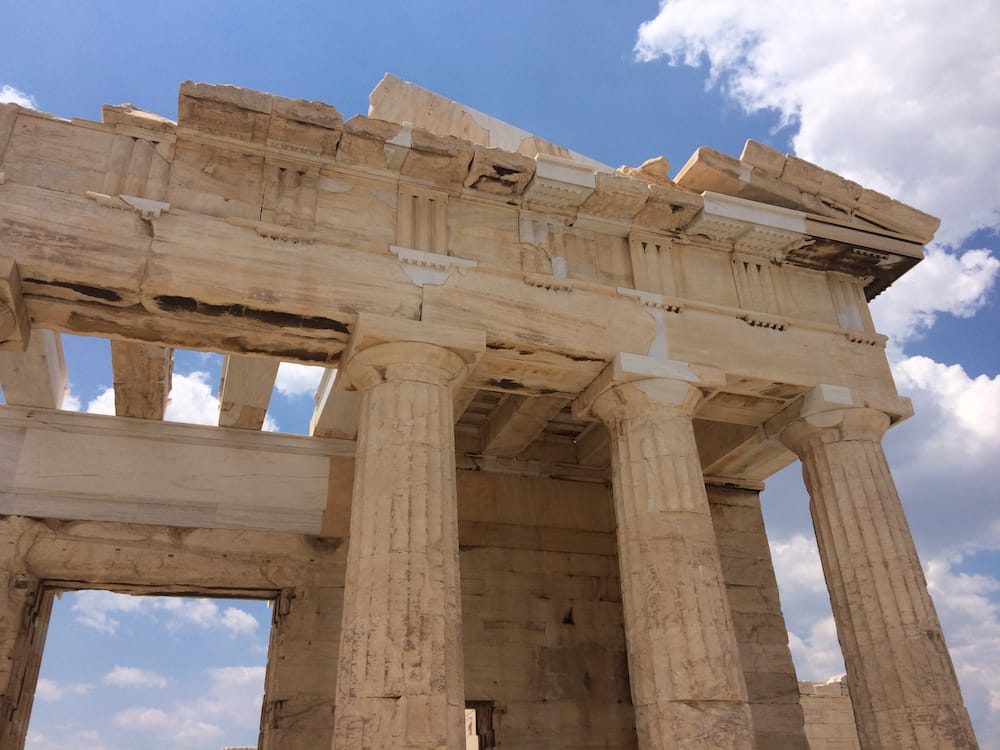 The view from the western wall of the Acropolis. It's a sheer drop down to the Amphitheatre. You can see the mountains in the distance which must have been great protection from attack.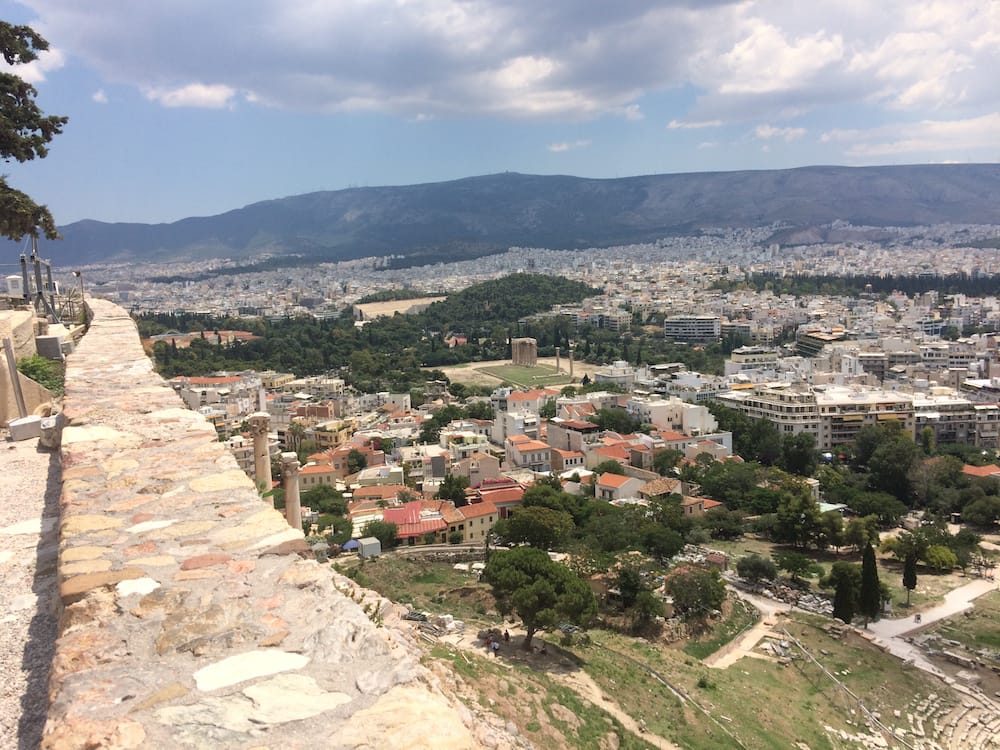 Looking down at the amphitheatre you can see how large it was originally, at the foot of the Acropolis. It held an important place for all free greeks.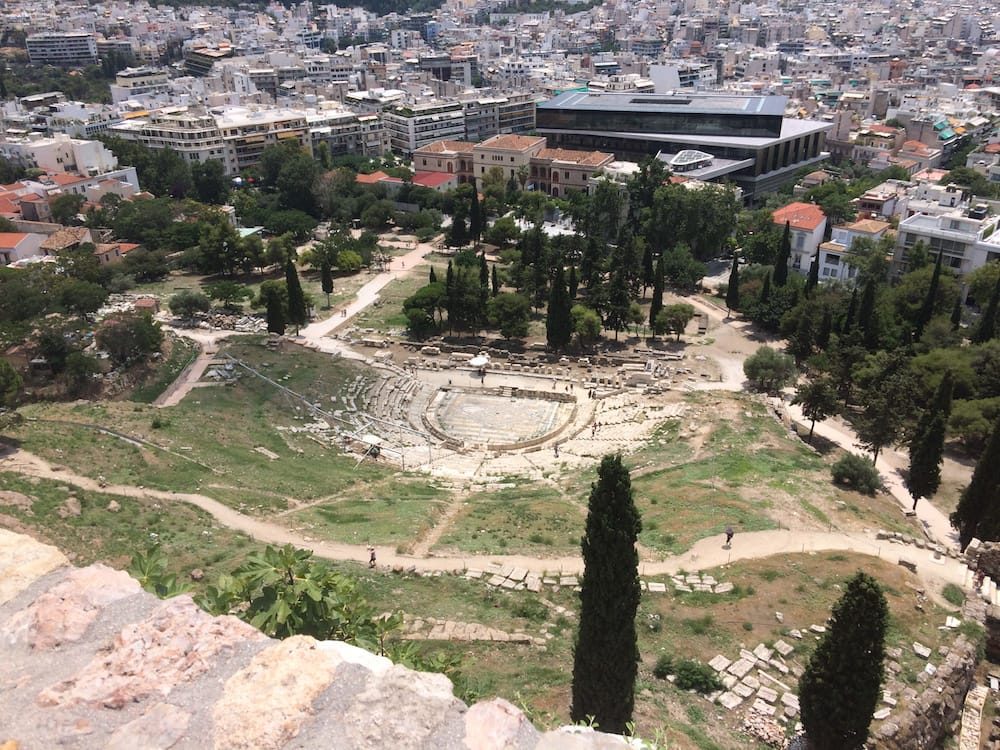 One of the "Seven Hills" in view in Athens.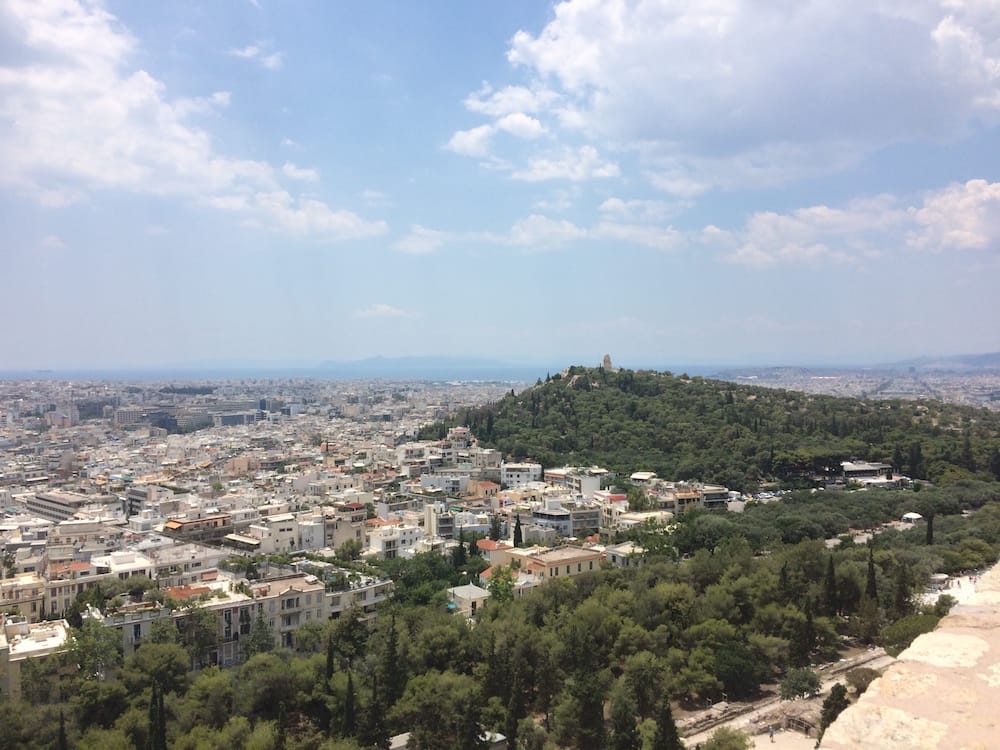 I wasn't surprised it was really busy at the Acropolis, and the stones are slippery from being rubbed smooth by so many feet on them year after year.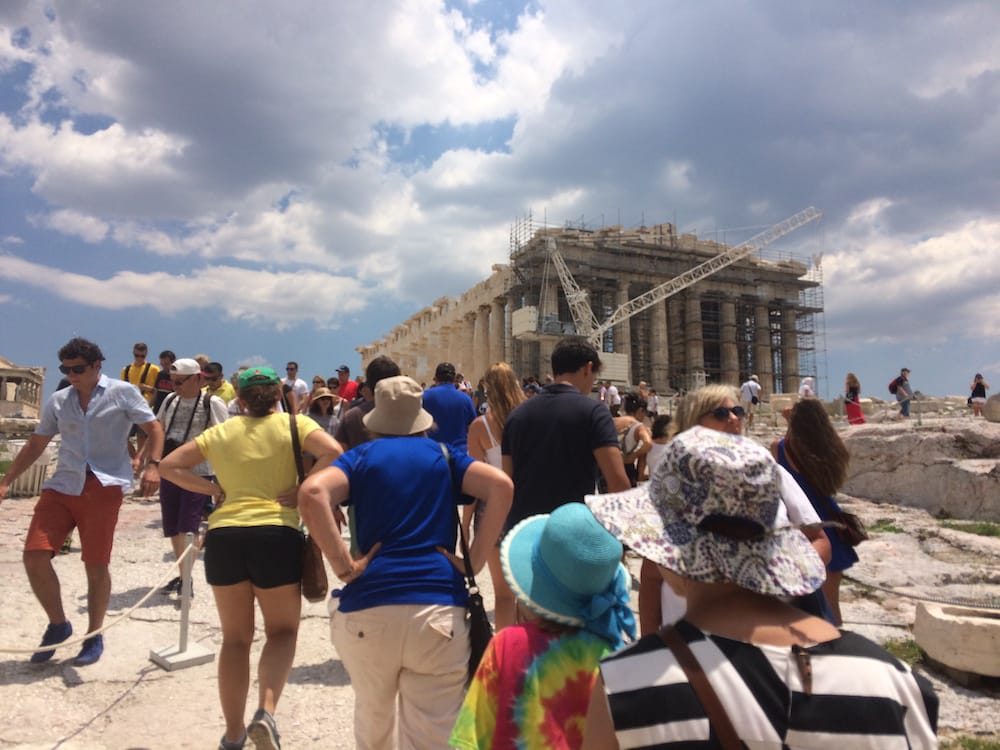 Evangelos our guide telling more great stories about the Acropolis and surrounding Agoura and Parthenon.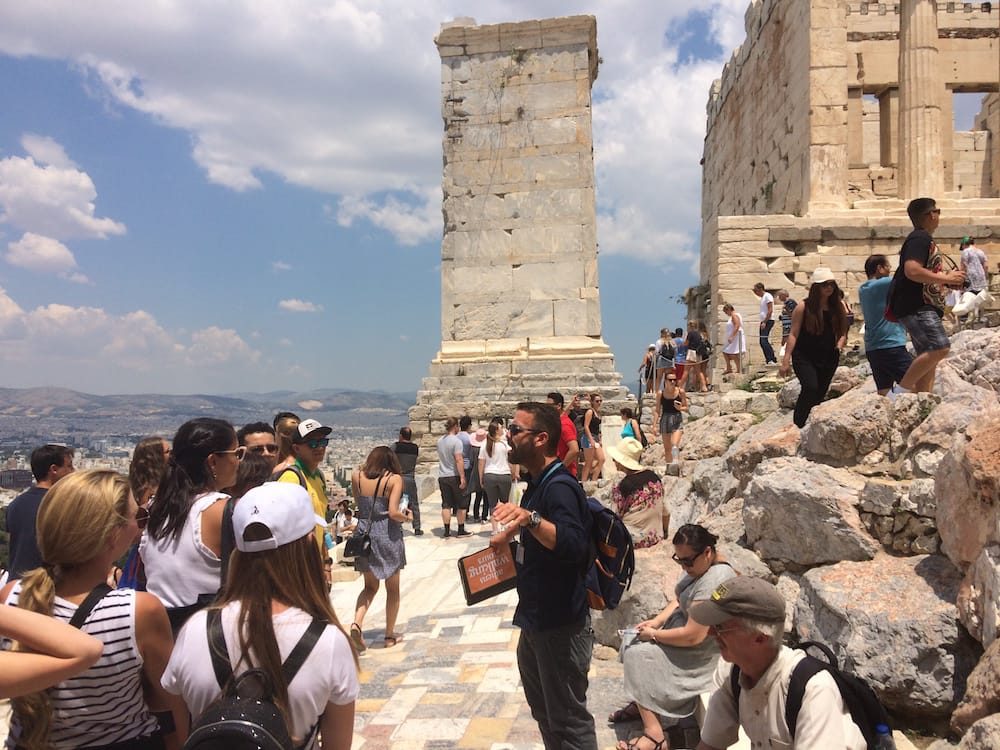 This imposing structure makes you kneel without knowing it. You look down at your feet as you climb up and you are lower than the structure until you get to the very top, and then the columns and roof tower over you.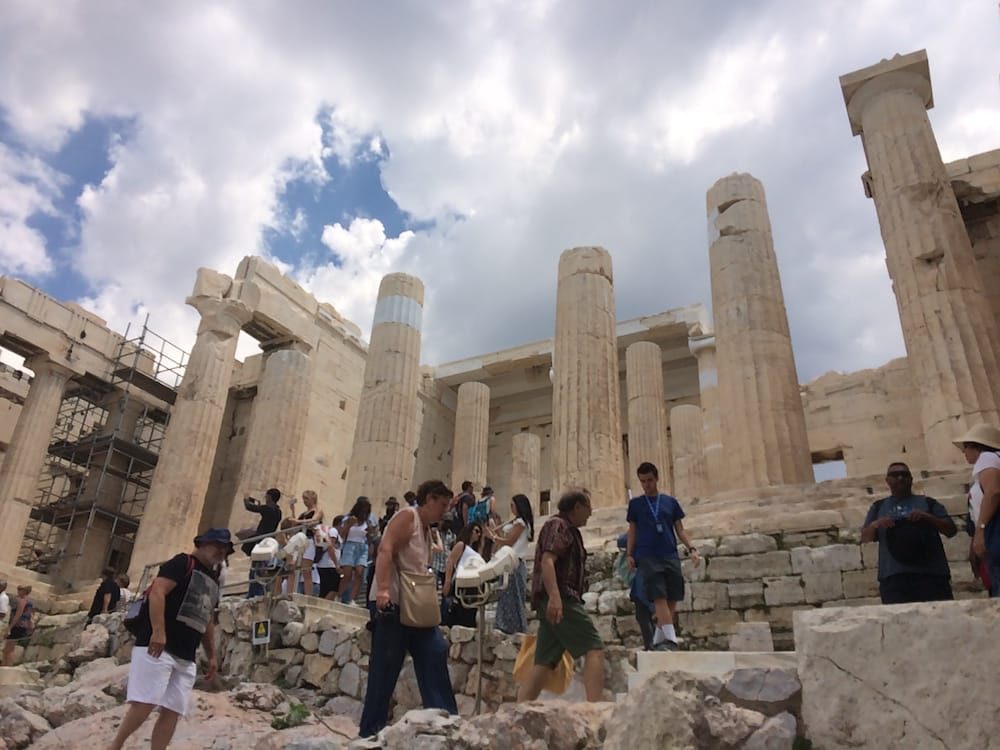 We took a bit of rest in the shade, by this point the kids were melting and it wasn't nearly as hot as it could have been.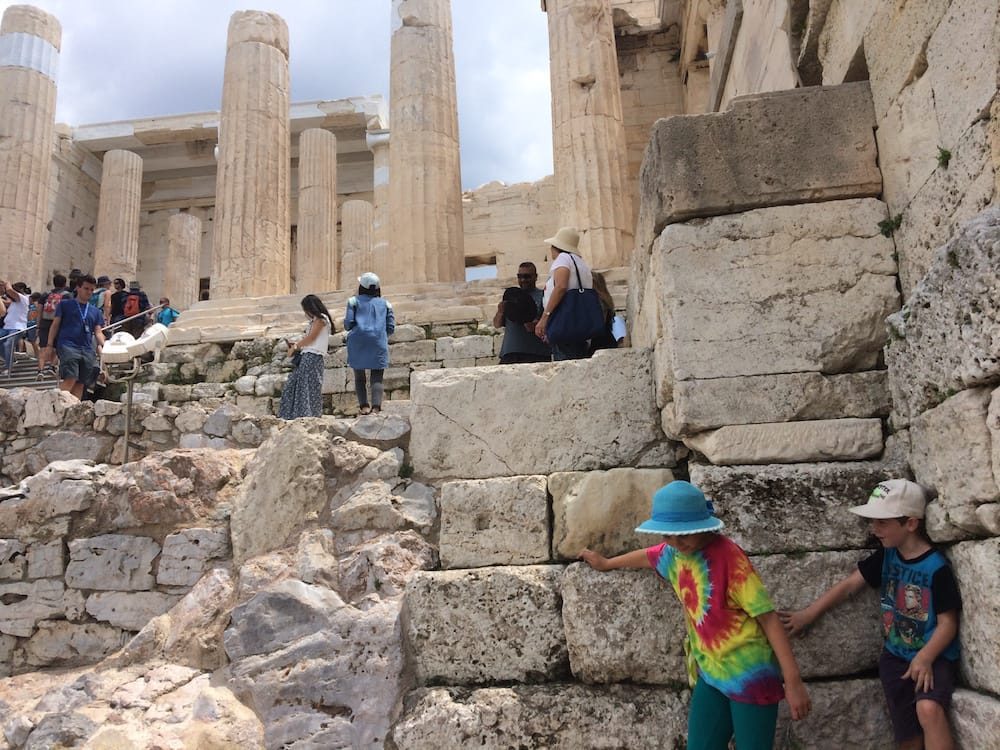 More great vista views.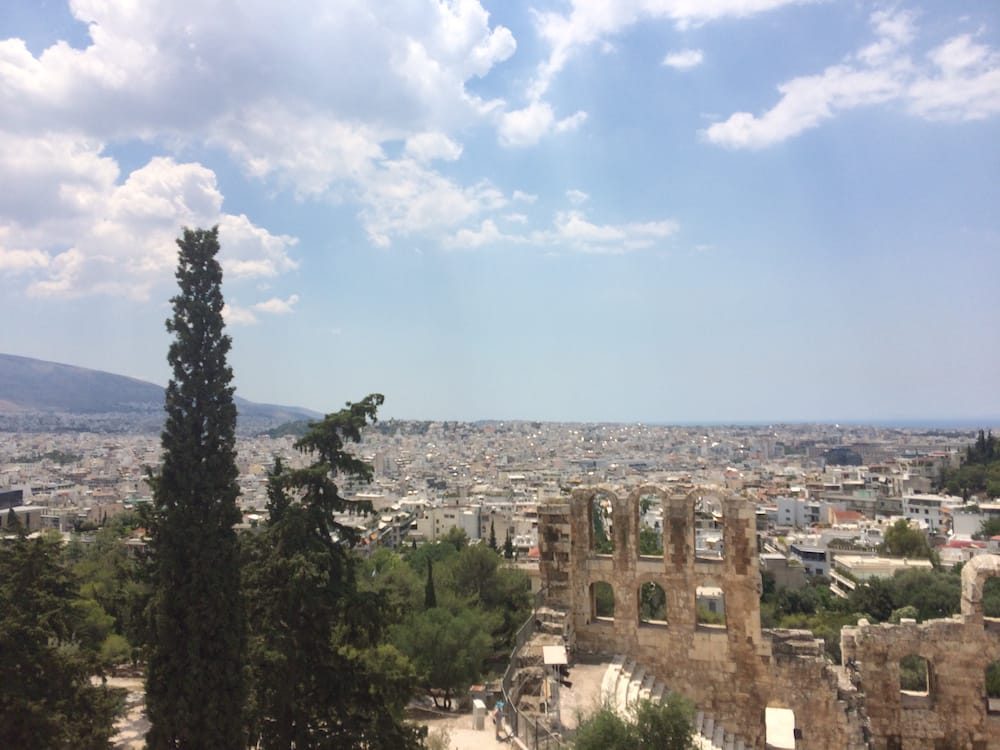 This amphitheatre reminded me of the one in Plovdiv! I think this one's also called Phillopolis.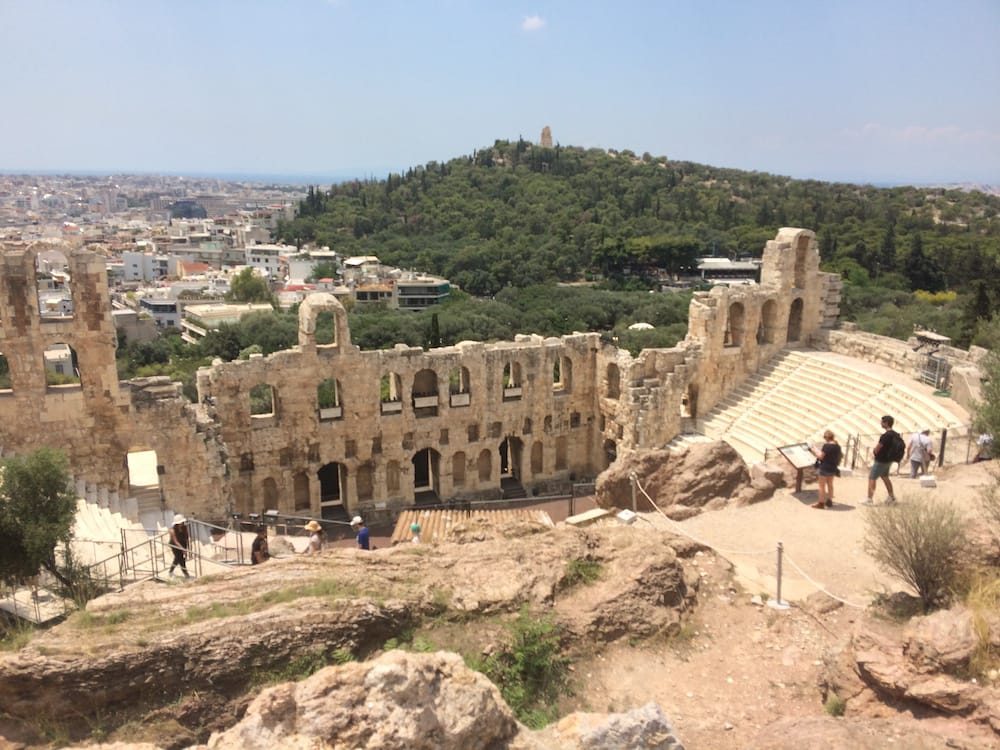 What a great day! At the end we exited from the back of the Acropolis and walked back around, and I couldn't resist taking a snap of a more modern bit of architecture that contrasts nicely with the ancient Acropolis: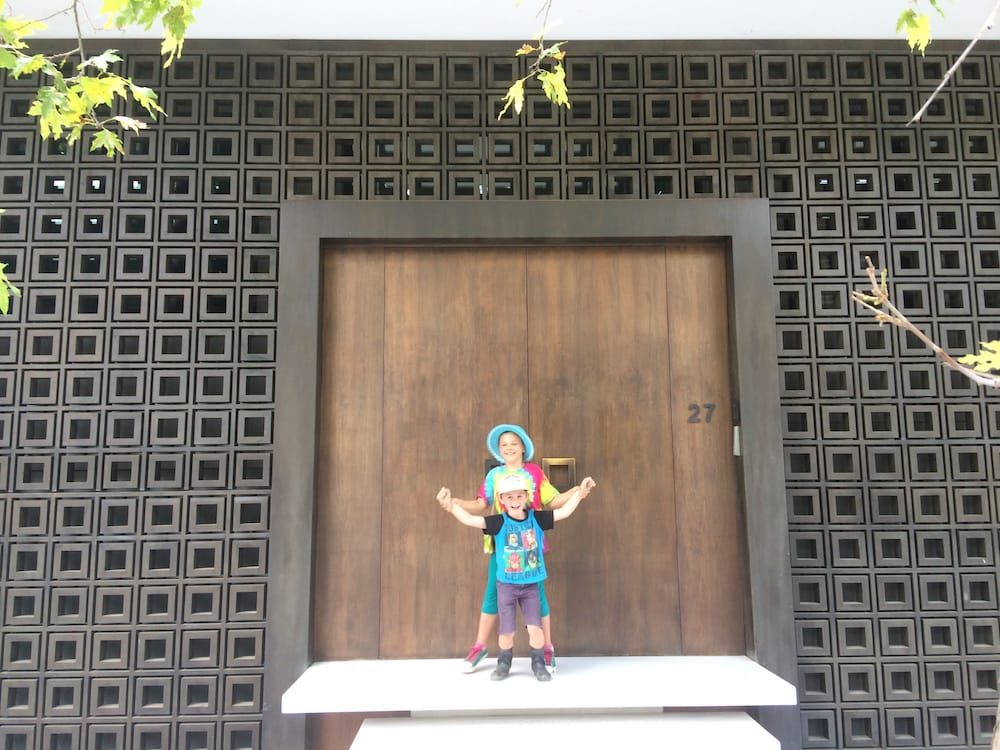 The following two tabs change content below.
Latest posts by Nathaniel Flick (see all)