Mr. 7's favourite thing to do is go to the zoo, and we've been to them in Riga, Latvia and Edinburgh, Scotland so we planned to go to the one in Athens too. Unfortunately Ms. 10 stepped on a sea-urchin the day before and put her foot out of commission. I now know how to remove spines from a foot! Mr. 7 and I had a great time, and it was a great father/son day.
The Athens Zoo is in the middle of nowhere
Getting to the Zoo
Athens has transport working quite well, even though their maintenance budget is very thin (no humans working at entrances to subways and trains except for ticket purchases) you can get a long way on the subway and metro. My Son and I took our usual 5 train north to the main Athens station and then east on the M3. When they work you can take a sweet escalator ride down to the platforms.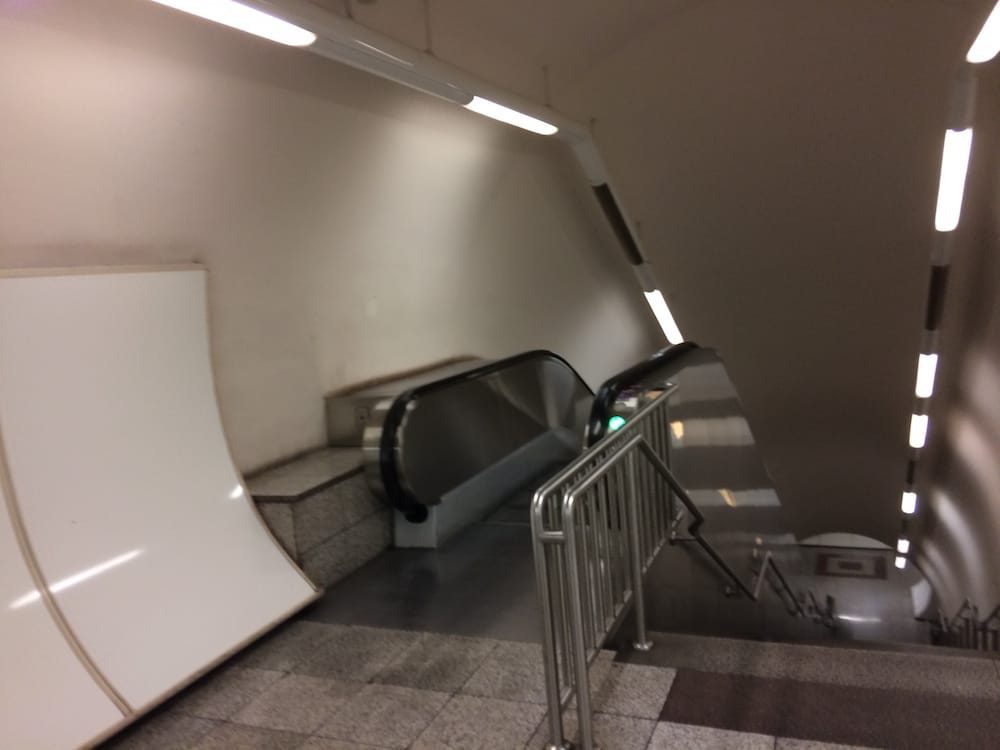 Here's another view of the escalator. Of course each one is flanked by a set of stairs. I take the stairs sometimes and add it to that day's workout.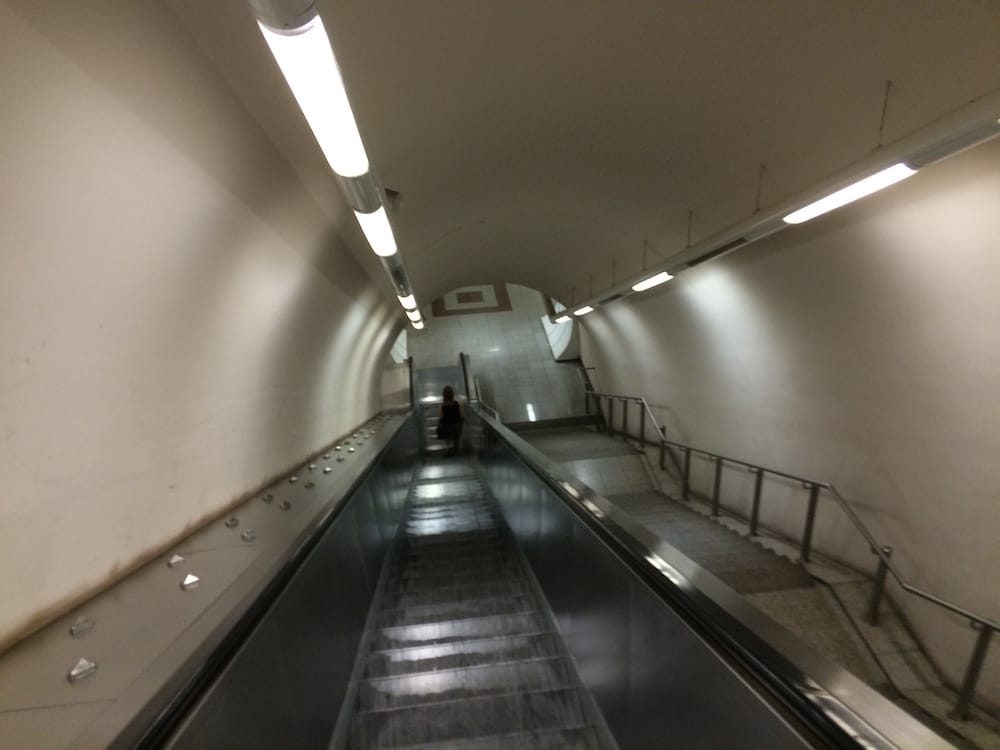 Mister and I love escalators.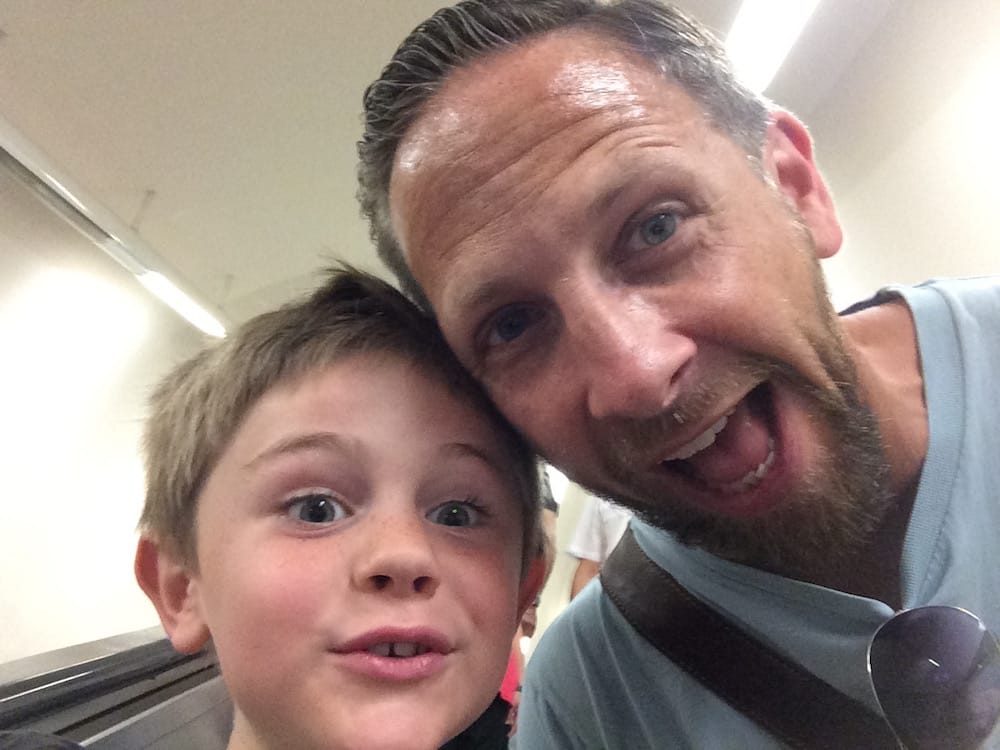 It's hard to take a selfie and catch some of the background without making someone suspicious. Really I wasn't trying to take a picture of you, ha ha.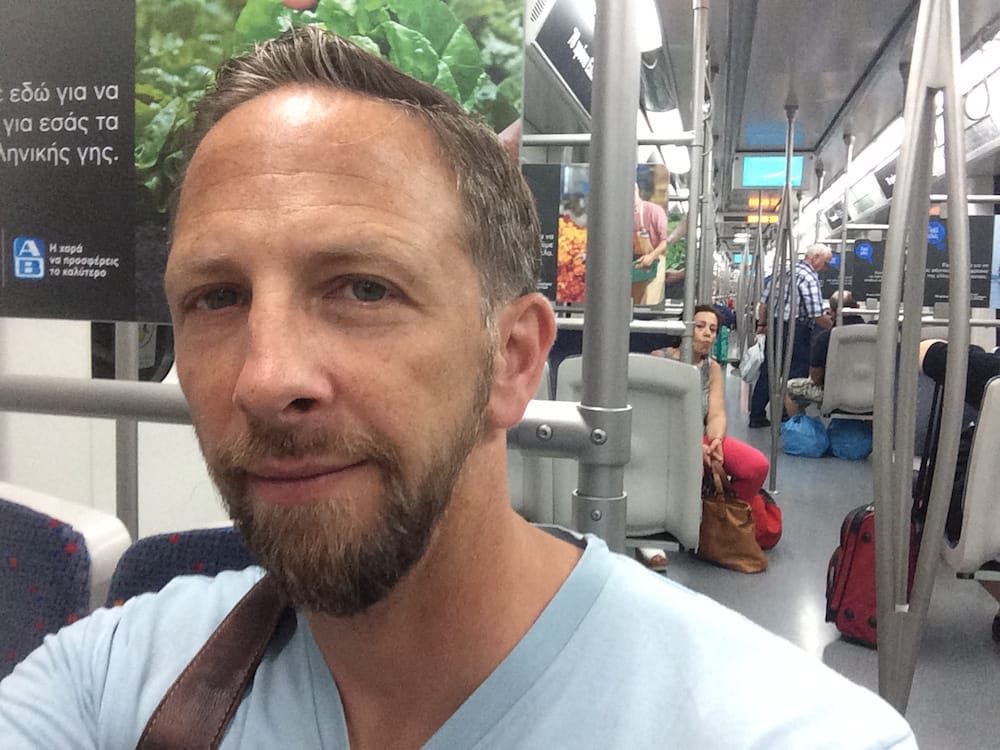 We got off at Pallini, couldn't go any further unless we paid extra and went all the way to the airport (I think that train goes under the mountain range) so we walked over one bridge and found this second station which took us one more stop then we got off and caught a bus to the road the zoo was on, and I carried Mister for the last half kilometre or so. We were a bit hot and tired but made it to the Zoo. I decided on a cab for the Zoo/Pallini stretch on the way back; this was a good choice.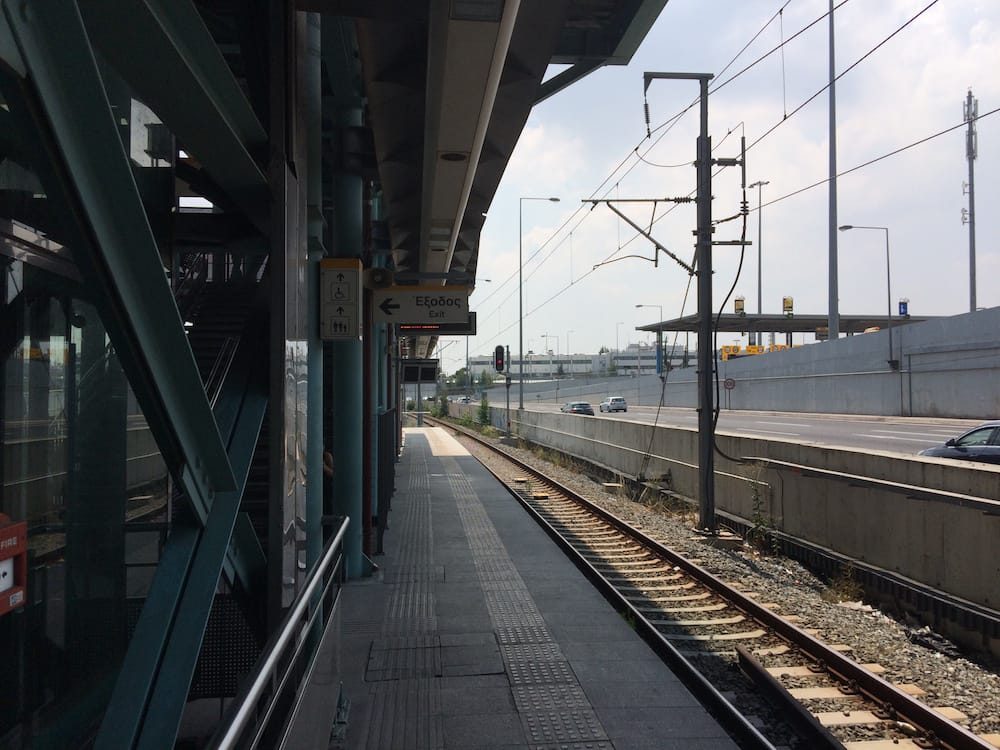 After a quick lunch Mister and I got a "lemonade" (this is either real lemonade from lemon juice or a lemon/lime drink like Sprite or 7-up) and started walking toward the centre of the park. We saw the birds first.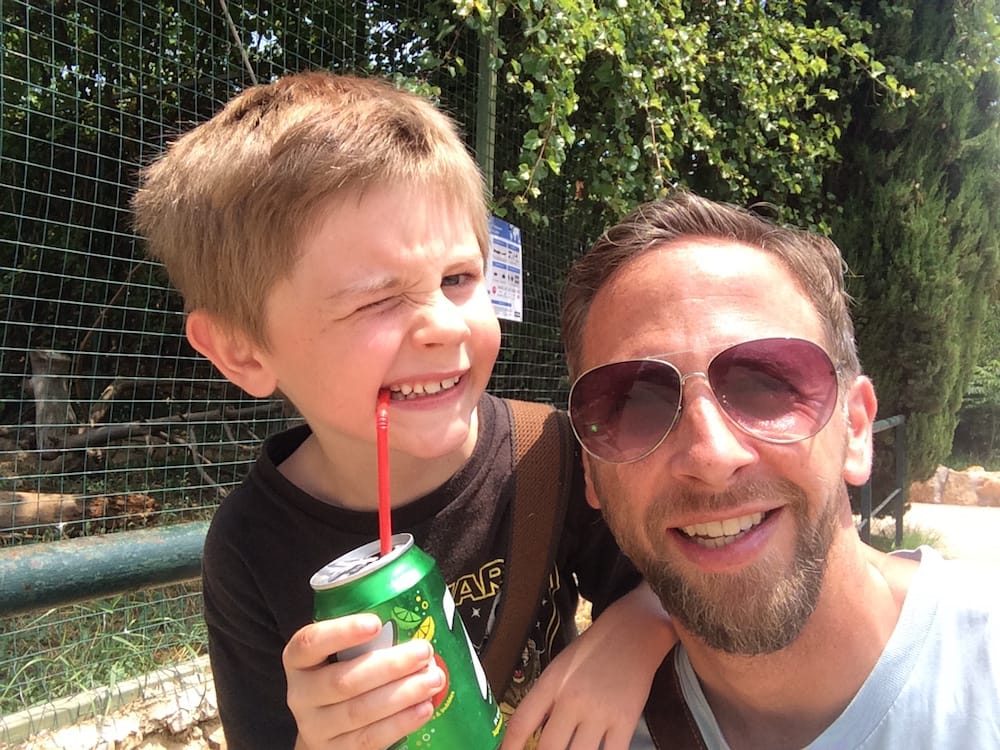 Past the birds there's the cafe and beyond that and to the right, the dolphins and elephants!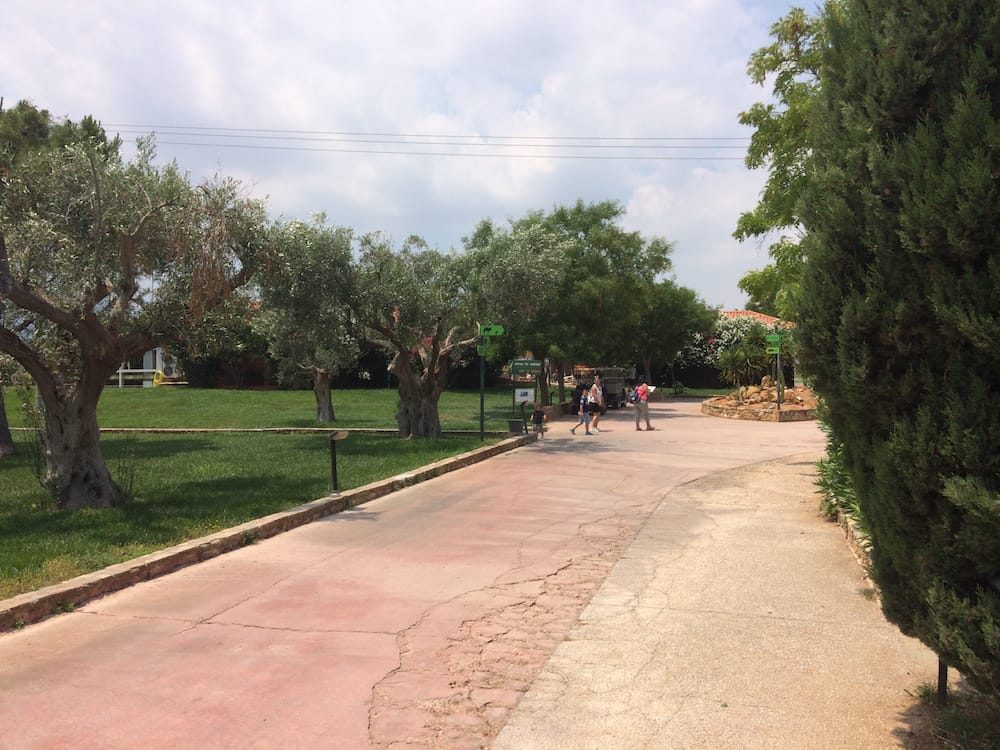 We watched the dolphin show:
We were amazed how many beautiful birds they had.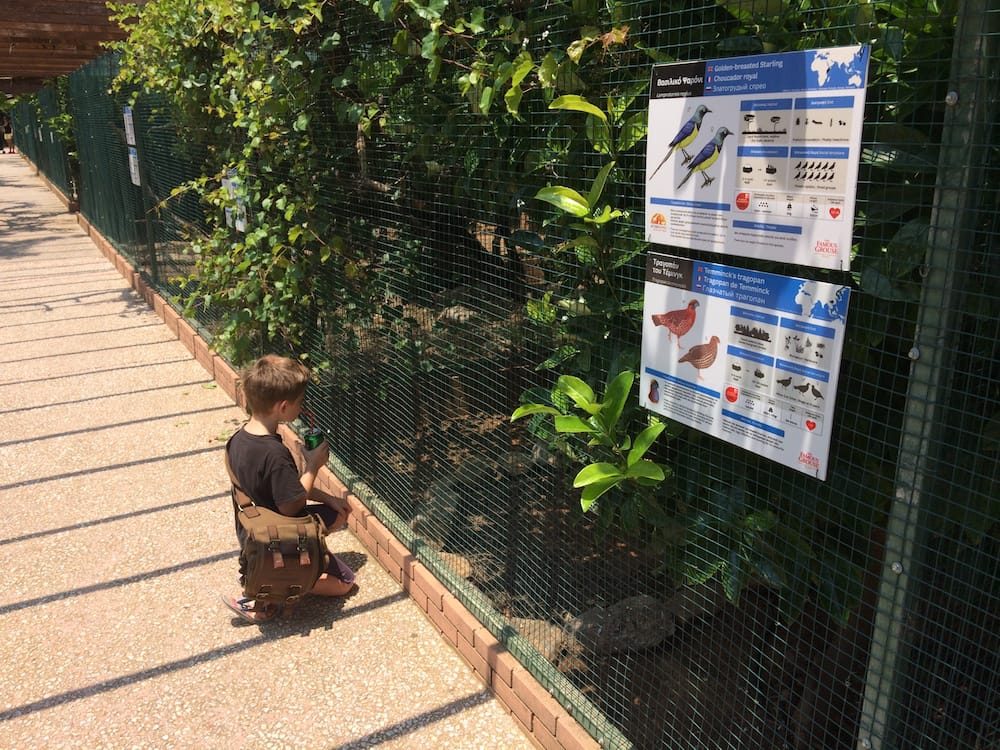 We loved the 100 year old turtle, and the statue here was a fun break.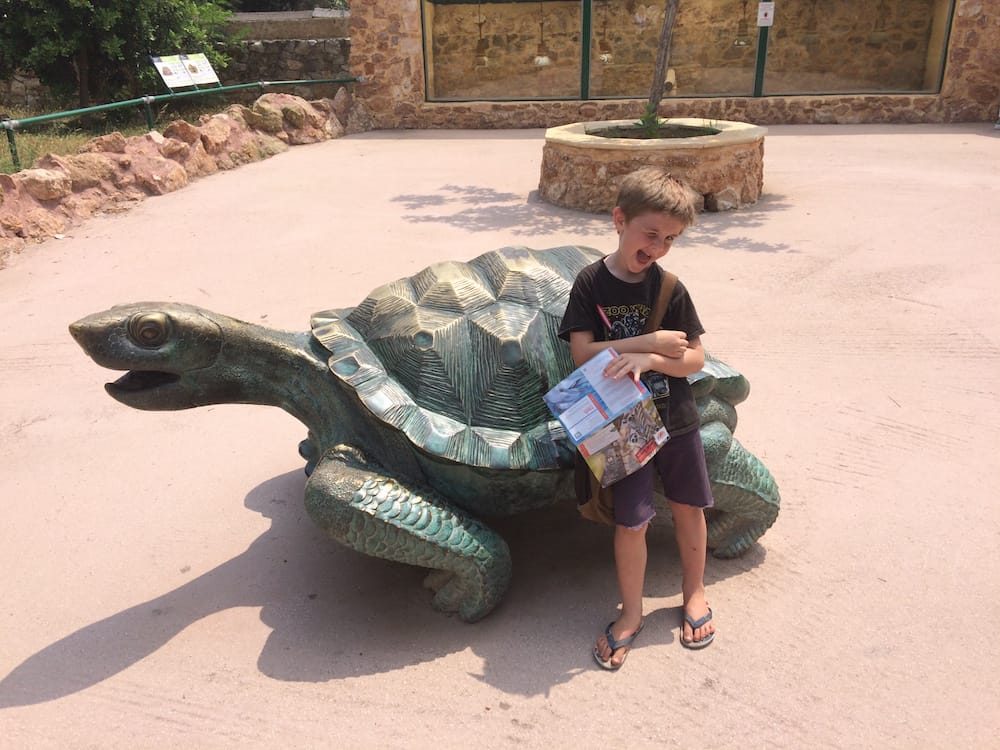 Mr. 7 talks about snakes a lot, poisonous and otherwise, but he isn't afraid of them. I think this is awesome. He and I giggled at the woman out of the frame that was beside herself with fear about the snake. Even in Greek her meaning was clear.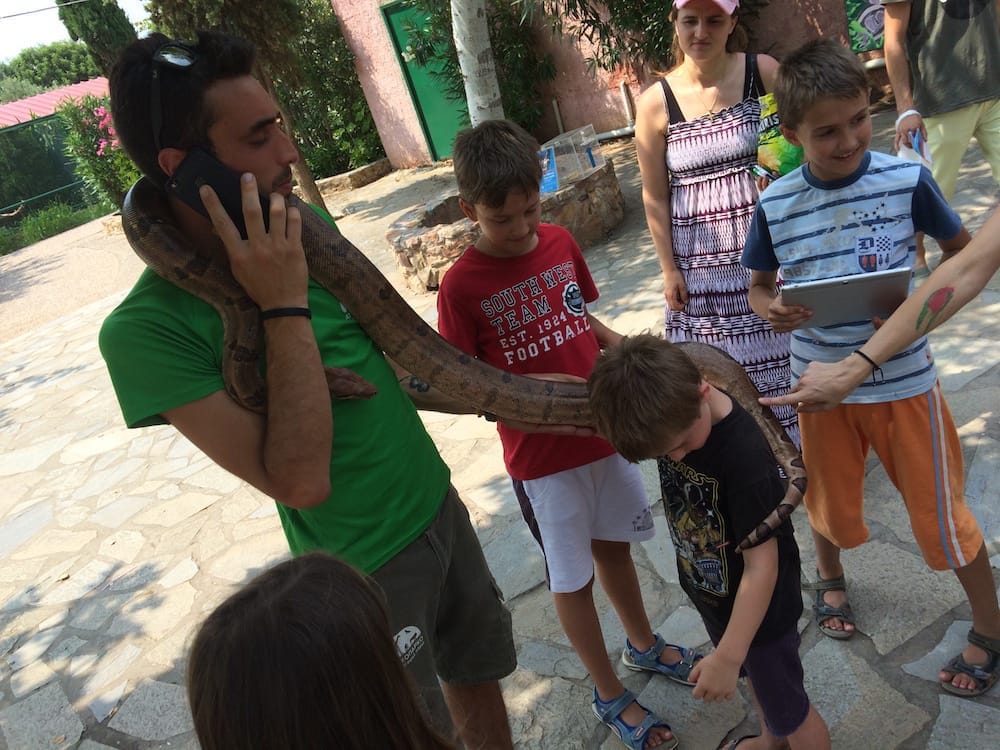 Technically there's no feeding of the lemurs allowed, but a group had some bananas and started feeding the lemurs so Mr. 7 and I got an amazing treat – they climbed right up to us and we could touch them while they were eating.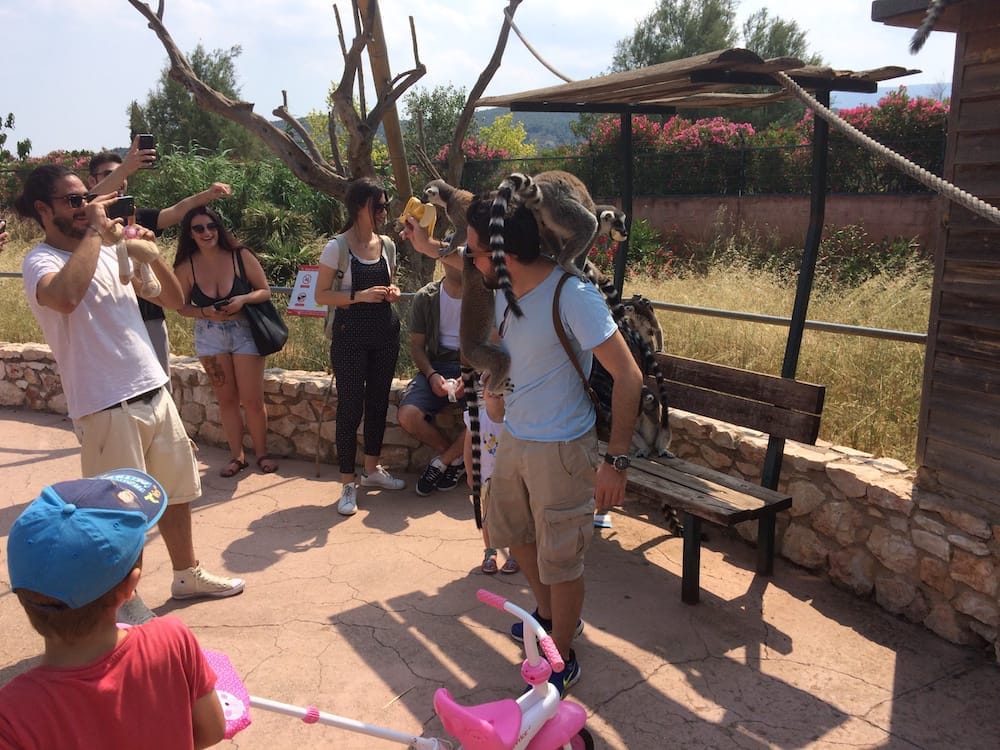 The lemurs only wanted bananas, but a pet was a good second-choice. Mr. 7 and I couldn't get over how close they were getting to us, some jumped on people's shoulders! Very cool.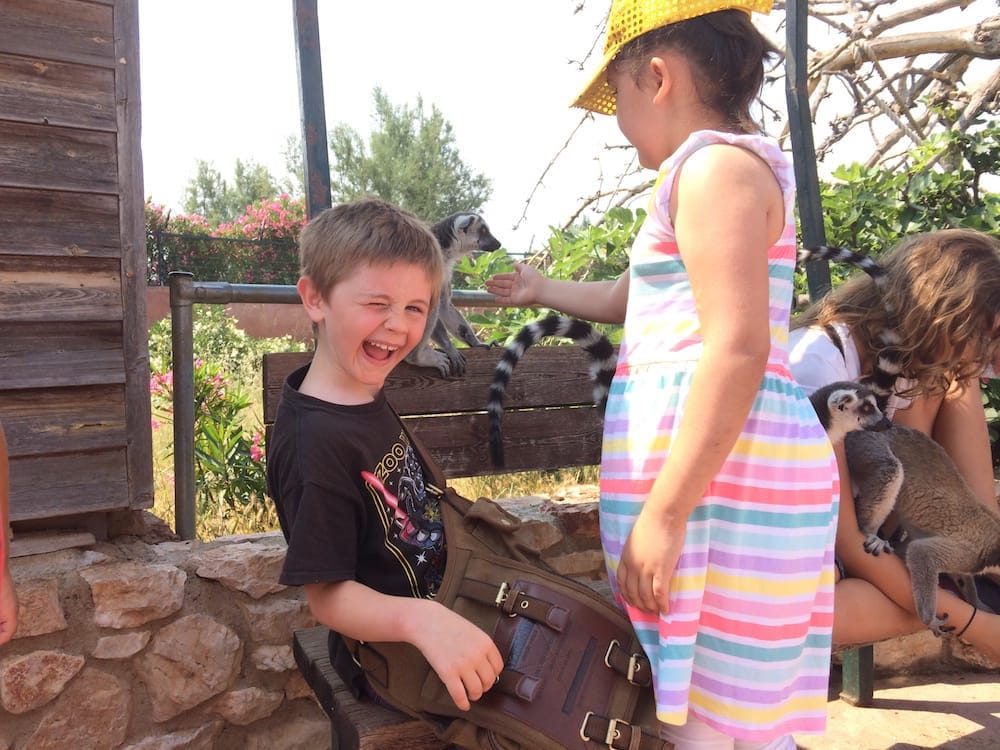 The Zoo is quite big, we were there for 3 hours and didn't see the entire thing (we saw a few things twice like the Owls; they are our favourite birds).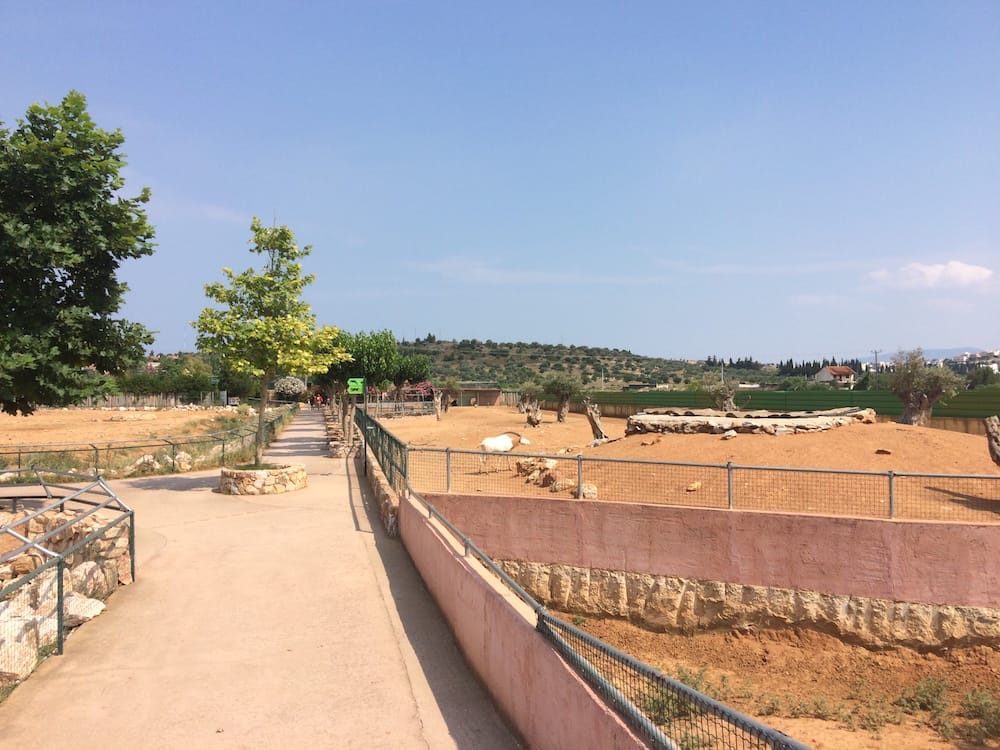 It was a hot day so we spent as much time as we could in the shade, but this sunny walk was worth it for the views of the mountains and clouds.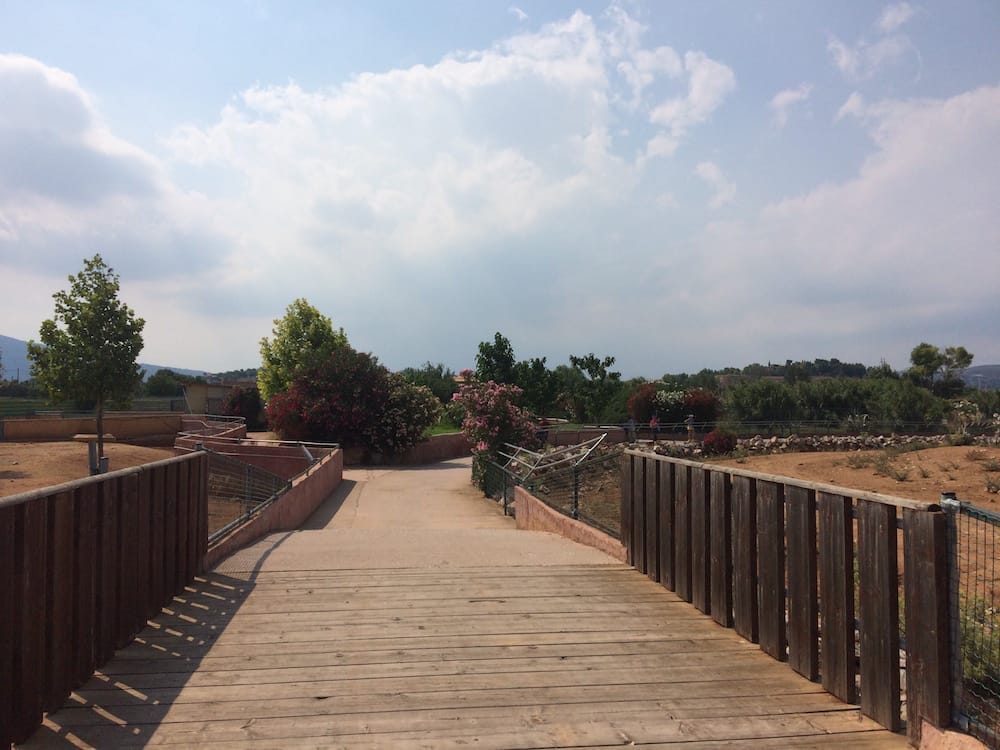 What a great day! I'm disappointed mum and Ms. 10 couldn't join us but really stoked that Mr. 7 and I had some daddy/son time.
The following two tabs change content below.
Latest posts by Nathaniel Flick (see all)