Even though we aren't usually keen on the usual tourist spots, there's so much amazing stuff to see in Prague ya just gotta do it.
We went to the castle and cathedral, again a short tram trip away from our place in Praha 6. By the way, here's my travel card which was good for 30 days and meant we never had to pay anything to ride any transport! Such a great deal, and the best we have had so far, followed by the close second, Tallinn Estonia.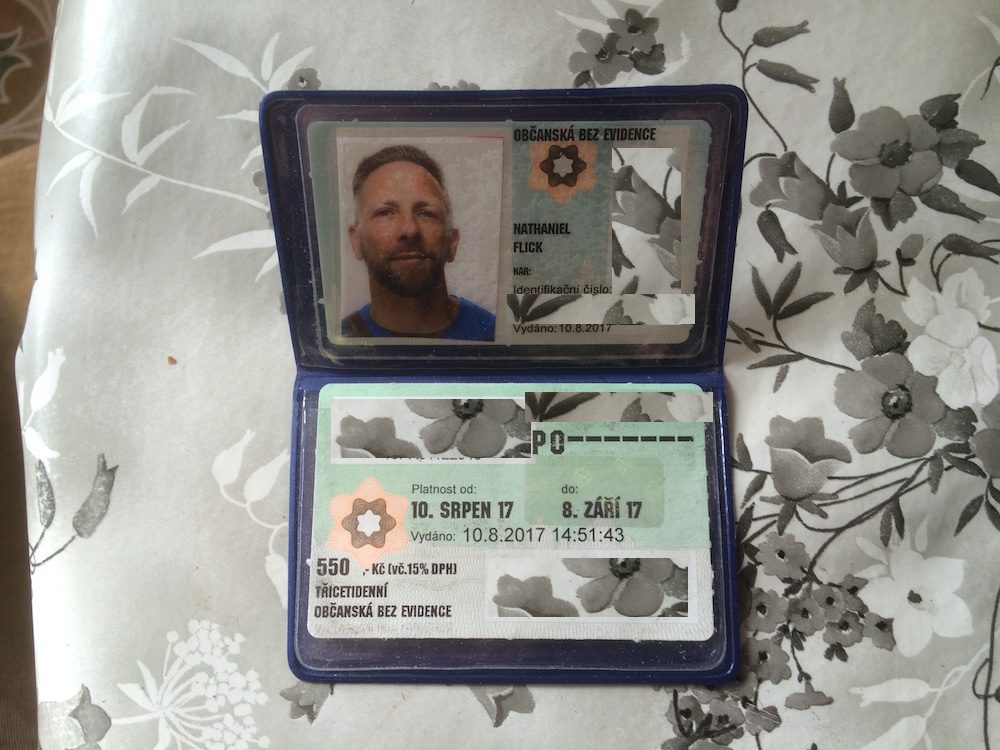 More about St. Vitus Cathedral:
The Metropolitan Cathedral of Saints Vitus, Wenceslaus and Adalbert is a Roman Catholic metropolitan cathedral in Prague, the seat of the Archbishop of Prague.
It's a major feature of Prague, in fact there was only one bridge from this western side of the river, the Royal side, and the Eastern side, the rest of Prague.
We went inside, the free side of the cathedral and while it was packed with people it was sure worth it. The work done inside is truly inspiring, and everyone was very respectful and quiet in observance of this. It was a hot day but inside the Cathedral is was cool. We were mesmerised by the stained-glass windows and alcoves off the main gallery.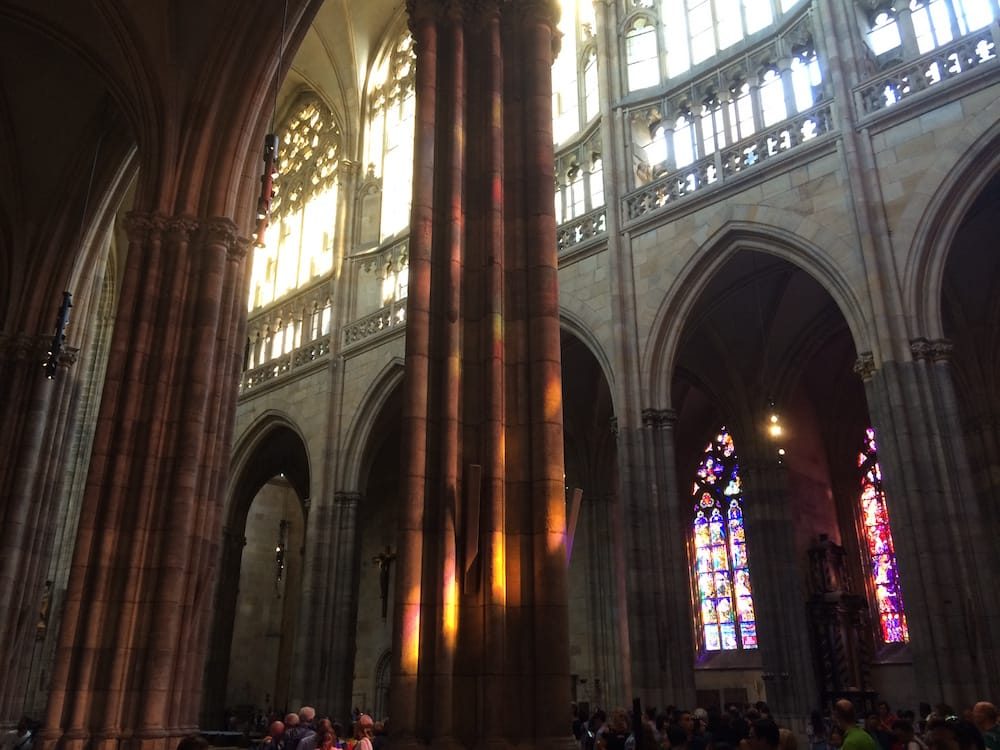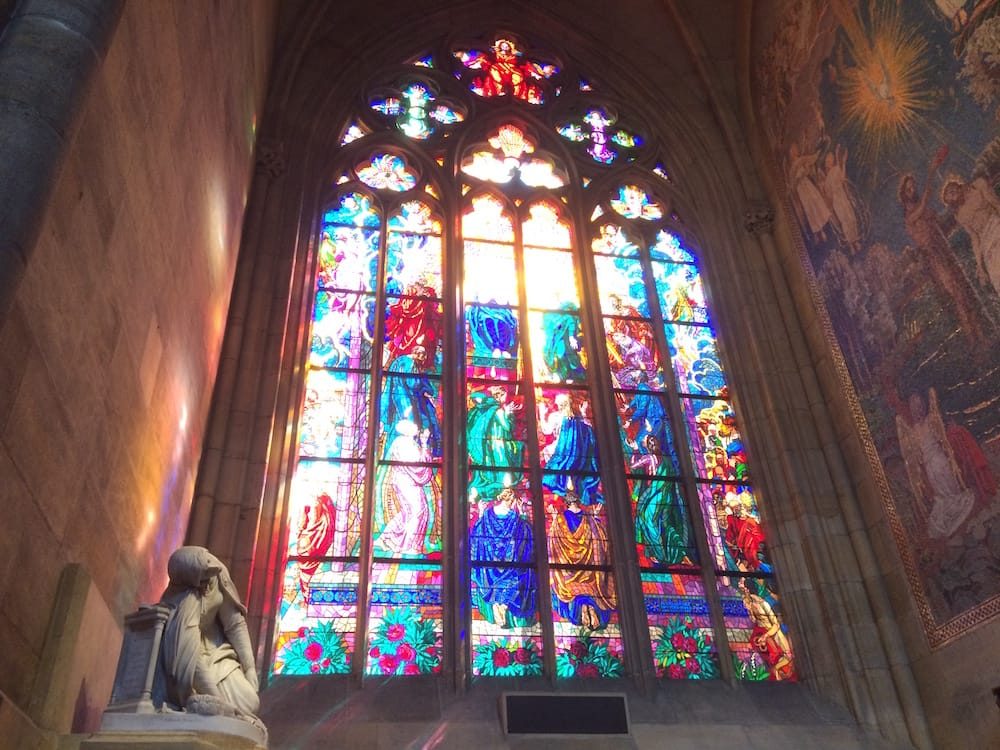 You walk up many stone steps to get up to the castle, then you go inside, turn a corner, and there's St. Vitus Cathedral, dark and imposing.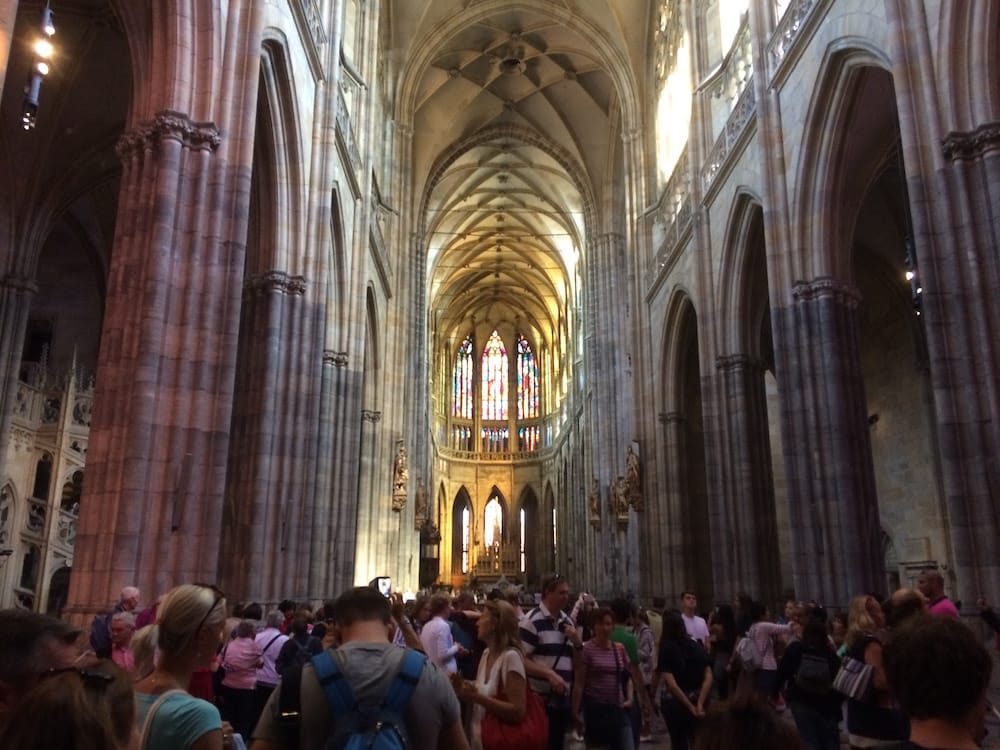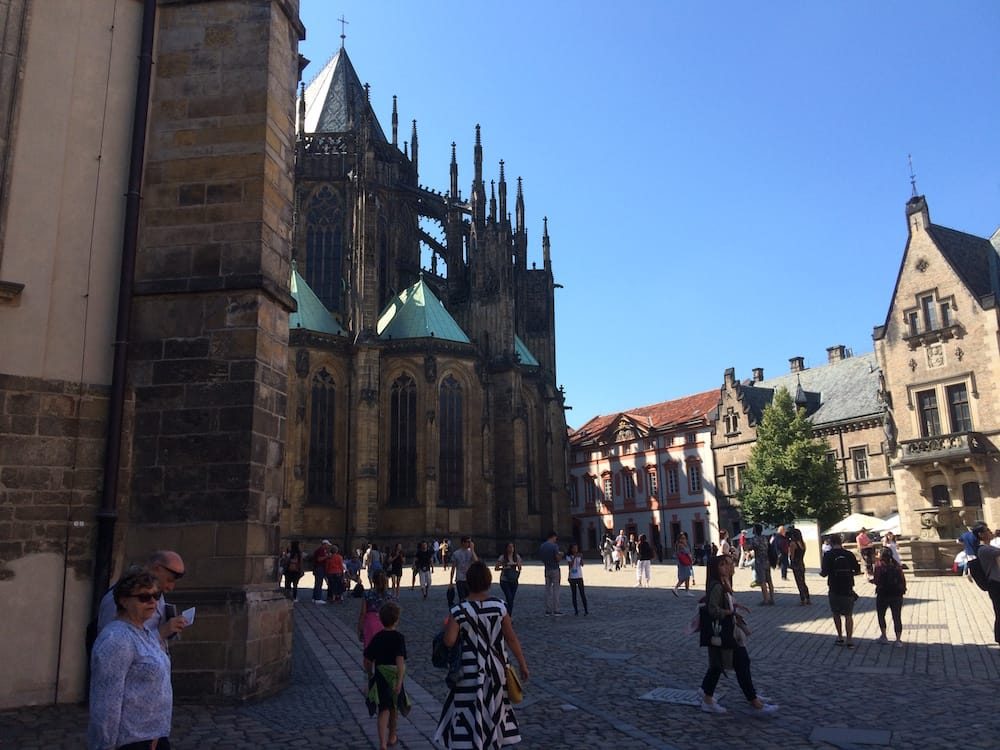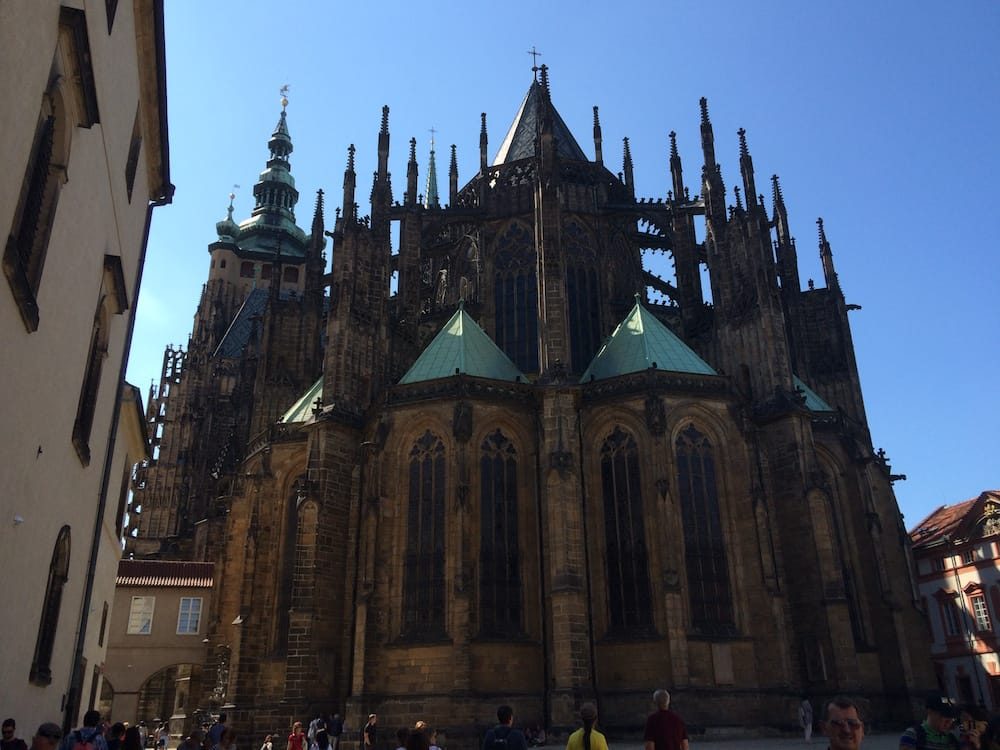 There's a reserve next to the castle complex called the Deer Reserve, the place where they raised Deer for food and sport hunting. Now it's an ideal oasis with a small brook running through it. Quite dramatic in its simplicity and away from the bustling crowds.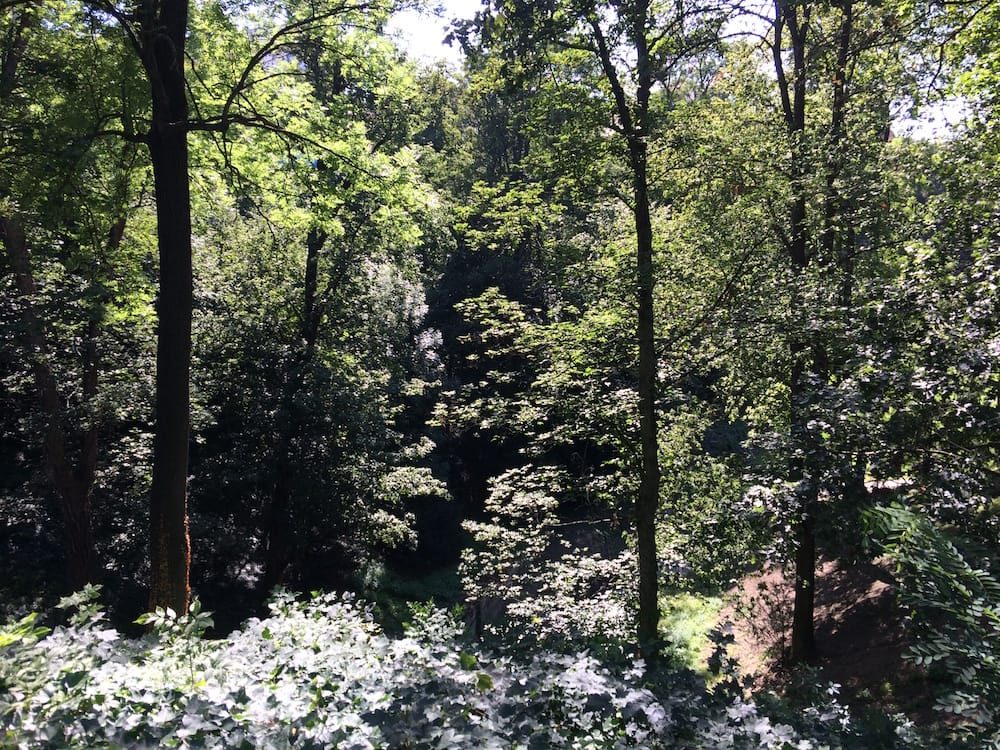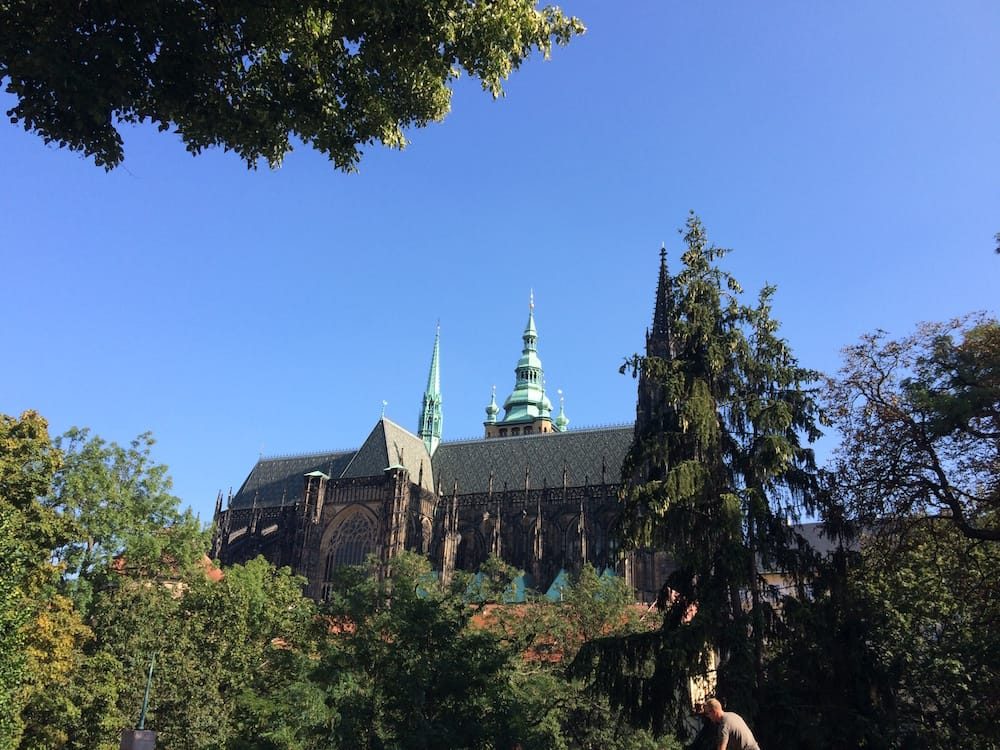 Our street in Praha 6 is one of those up-and-coming streets that's quickly pricing locals out; it's a shame because it's such an ideal, and old, neighborhood. We loved staying here, close to all transport.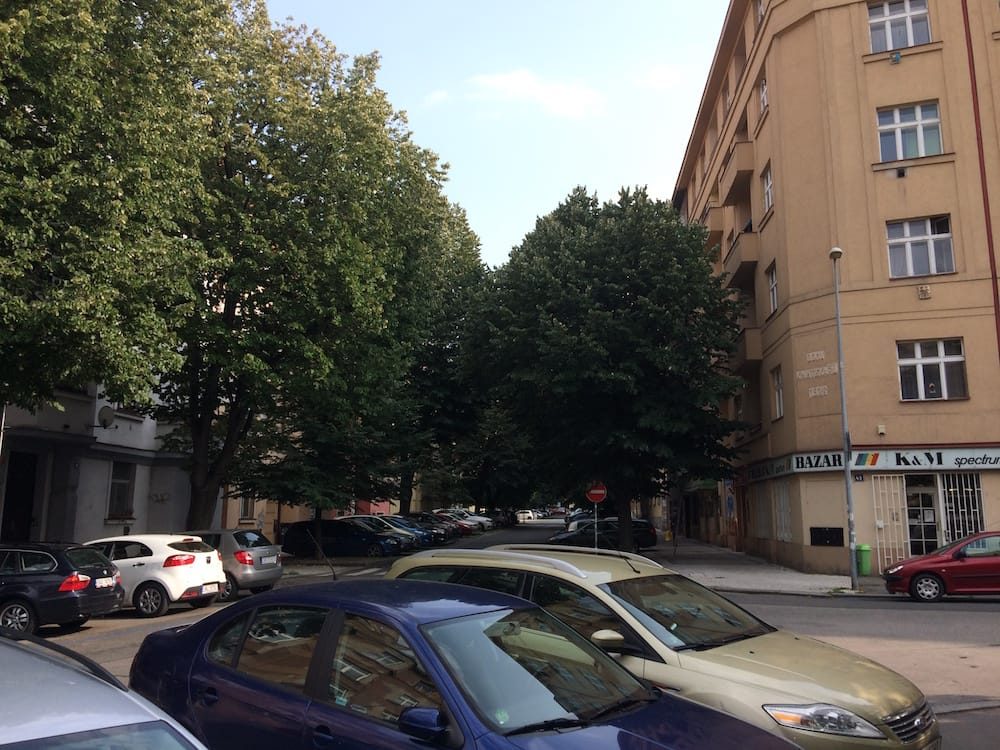 We took one of our usual bus trips to nowhere in particular, and Prague stretches West for quite a distance then ends on the surrounding hills. This bus stop I loved simply because it was so colourful. Dire Straits, and coverbands thereof, is very popular here and elsewhere. I was amazed at how much sprawl there was, though on this west side there were more single houses than apartments, the east side had many more of those which we're used to seeing in the Balkans and the Baltics.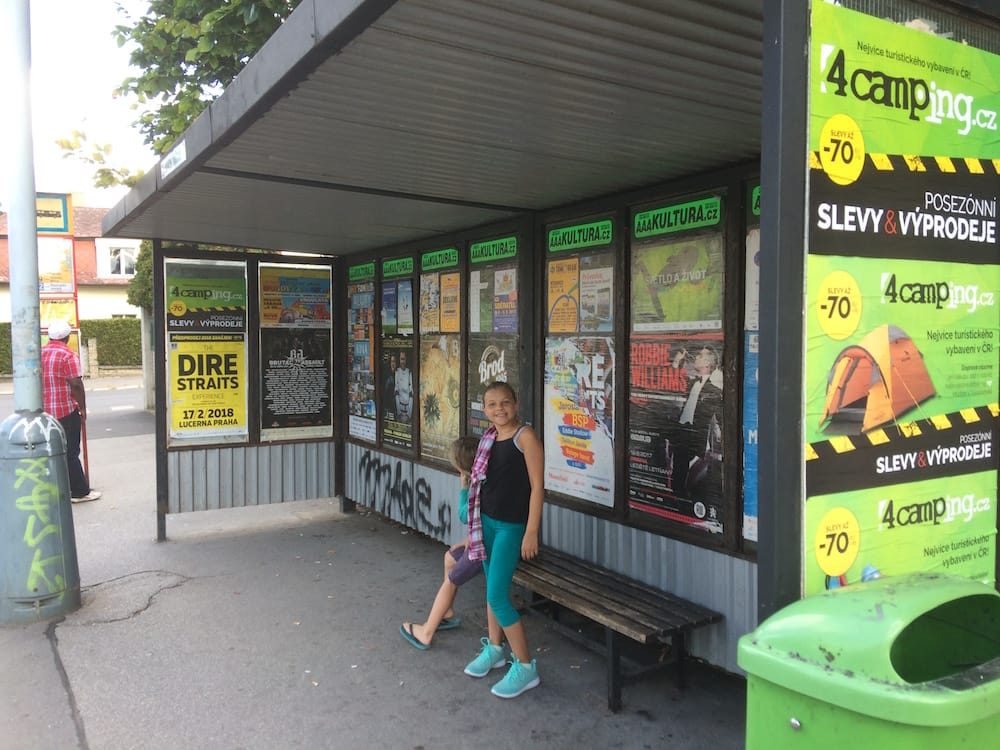 The following two tabs change content below.
Latest posts by Nathaniel Flick (see all)