We went to the Christmas Concert around the corner from our apartment, we'd seen it posted on the church concert hall a day before and wanted to make sure not to miss it.
Things here in Kotor for Christmas are very low key, it's the day after Christmas as I'm writing this post and there's still not any singing or events on the streets to let you know it's Christmas time, though there are some decorations up. A bit opposite to Seville last year!
Here's the program, it's in Yugoslavian, but many of the songs are easy to pick out, some from Mozart and Bach, and more from what looks like local or national composers.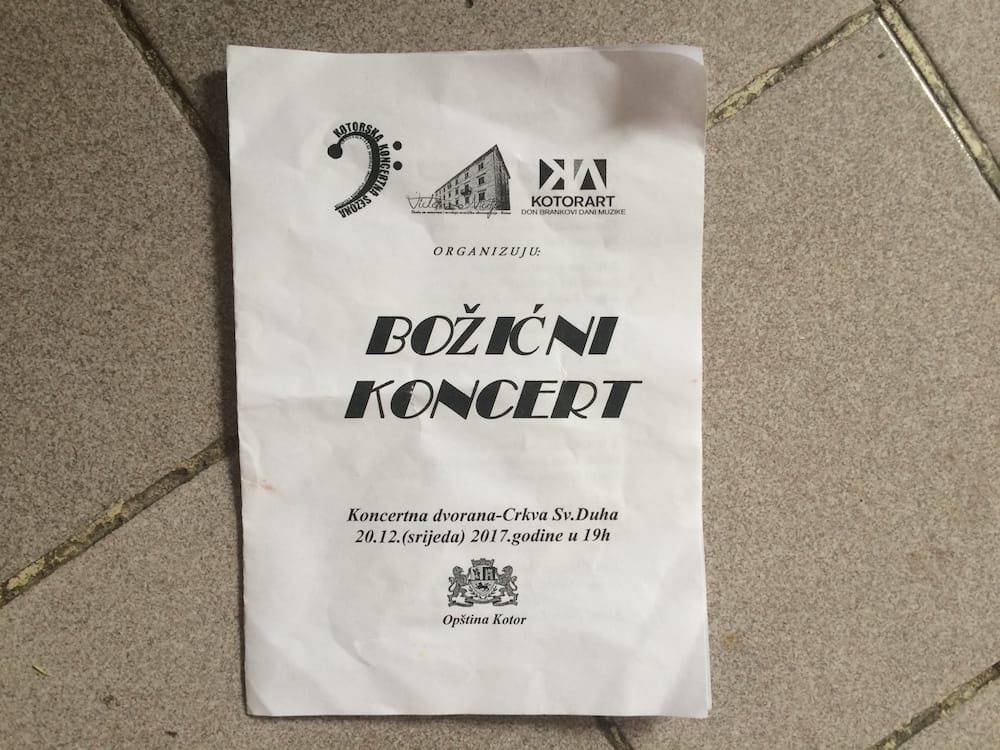 The performance started promptly at 6:59, we took our seats and were treated to the youngest kids, around 5-6 singing as a choir, very well I might add! Then the program slowly went up in age until this pianist, wow!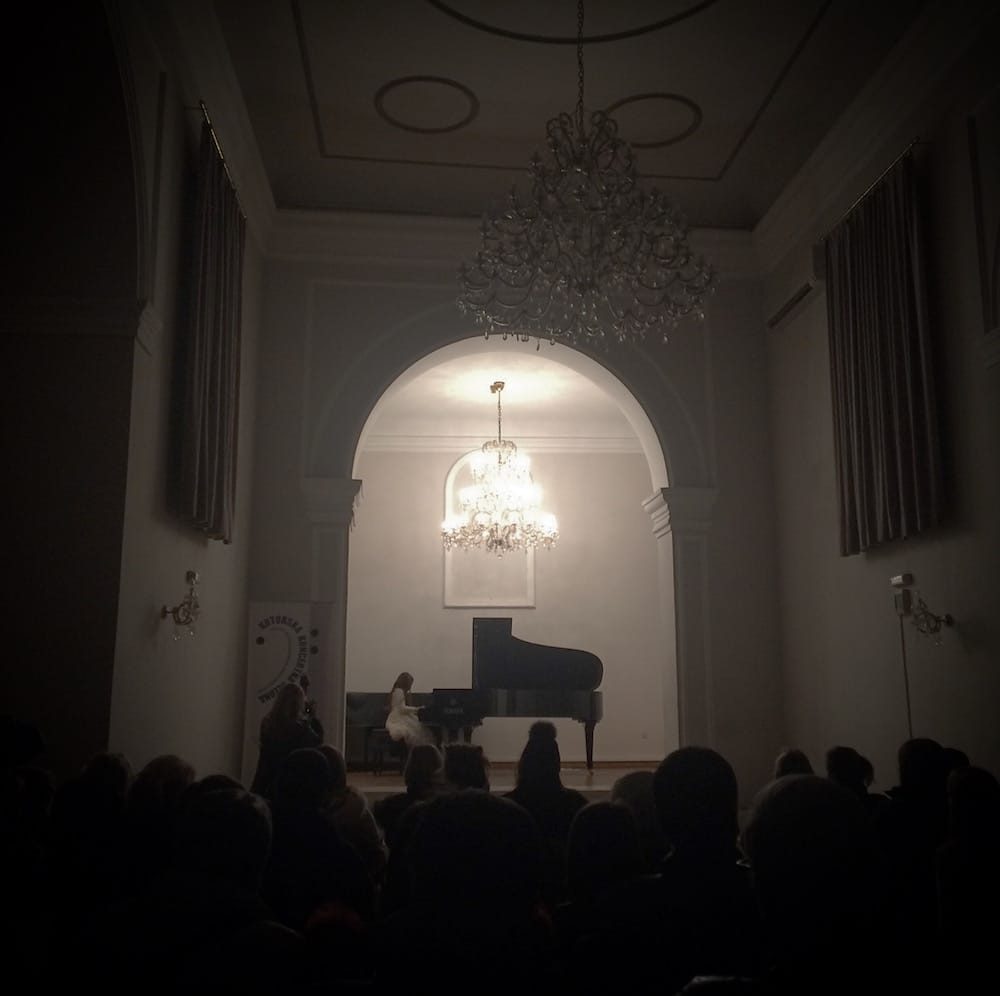 The kicker was the flautist at the end. She was world class, and the song she chose was challenging because it left her breathless in spots. I was amazed how the crowd was very respectful and quiet and clapped at all the right spots.
Next we had another trip to Budva, much colder this time, but it gave Alice and me time to review the year and get ready for next year. For me this involves pulling things from my old notebook that I still want to do and recycling the rest. I love this view, I finally took a walk on the beach; we'd been letting the kids have it most of the afternoon: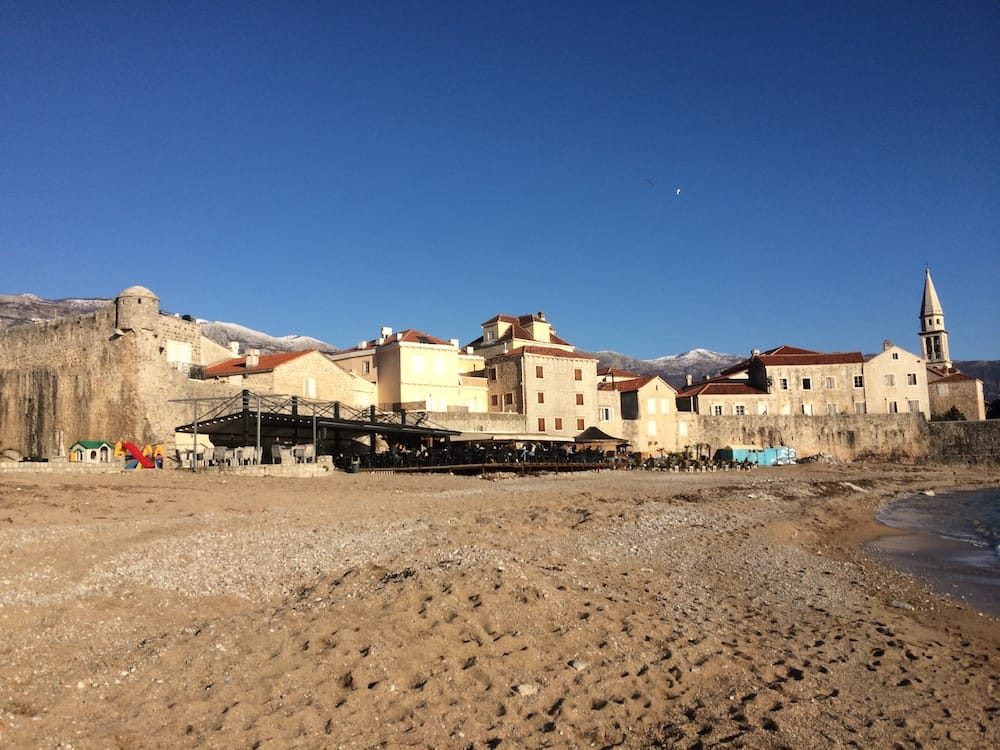 It wasn't warm but the kids were without jackets because they were running around. Oh to be warm in the coldest of weather, that's what it's like to be a kid, aye!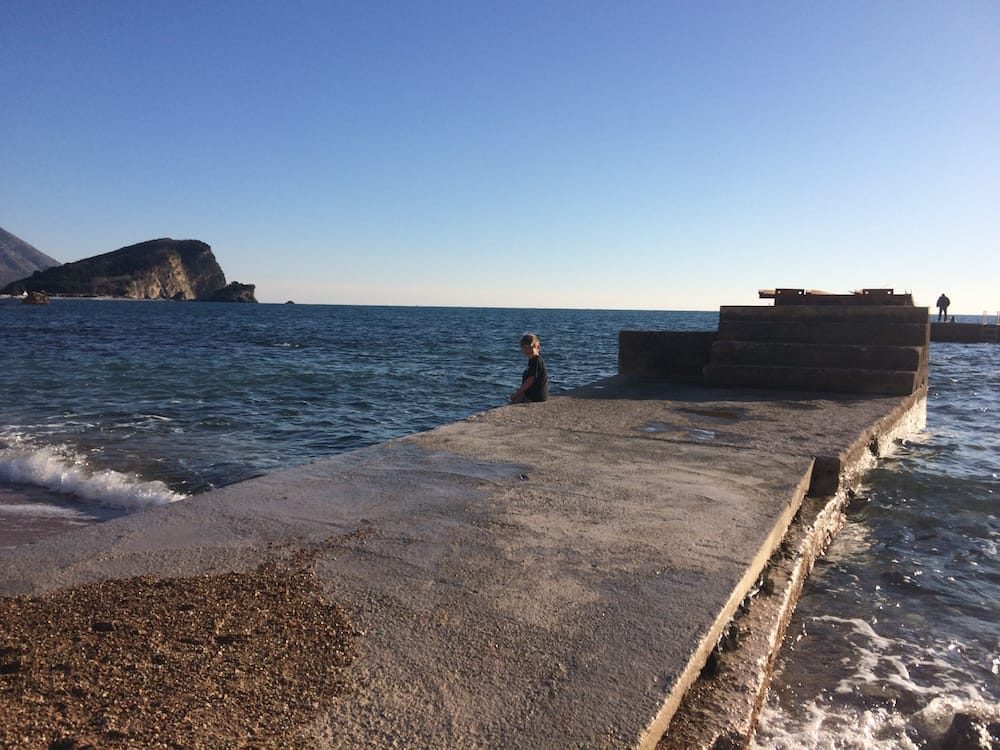 We don't often get to take a road trip to the same place twice, so it was a treat to 1. know where our bus stop was from memory and 2. be able to get tickets and get on while worrying less about missing the bus. In this case we were a bit too blase as the driver approached US asking, in Yugoslavian, if we were headed to Kotor. Da, da! (yes, yes).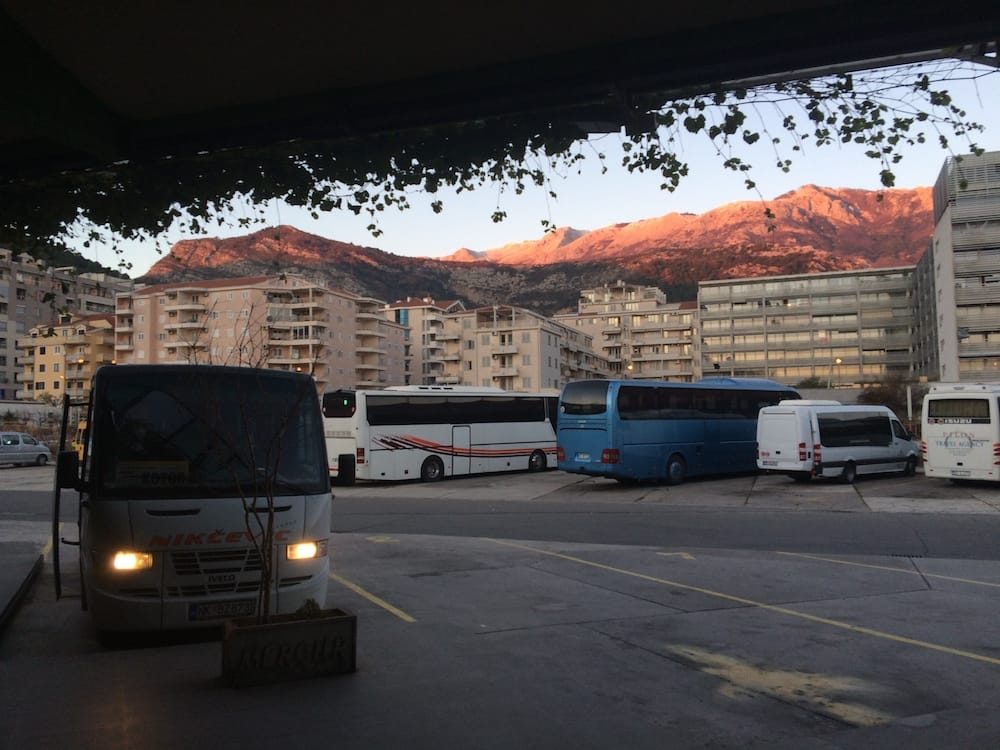 The sunsets here are more reflections of the colour on the mountains rather than actually seeing them, but when it's sunny they are still hard to beat: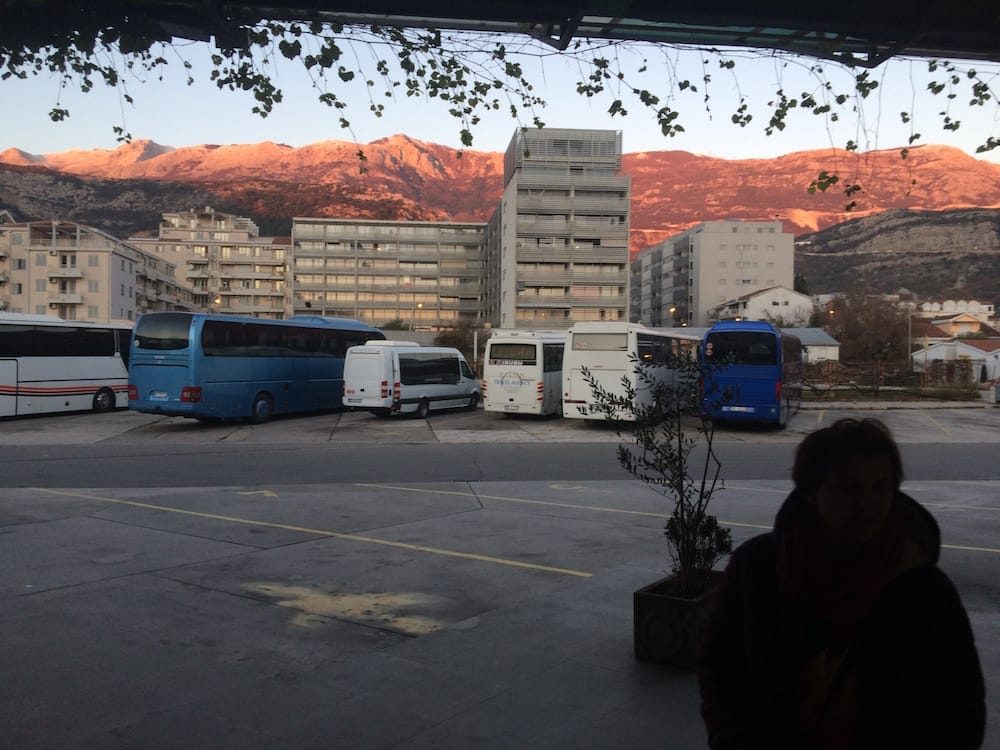 Mister son doesn't like selfies half of the time, so we have to be okay with "son blurs" in these photos. Here's us waiting for the bus to come to the Budva station. Not super busy, but still bustling with activity.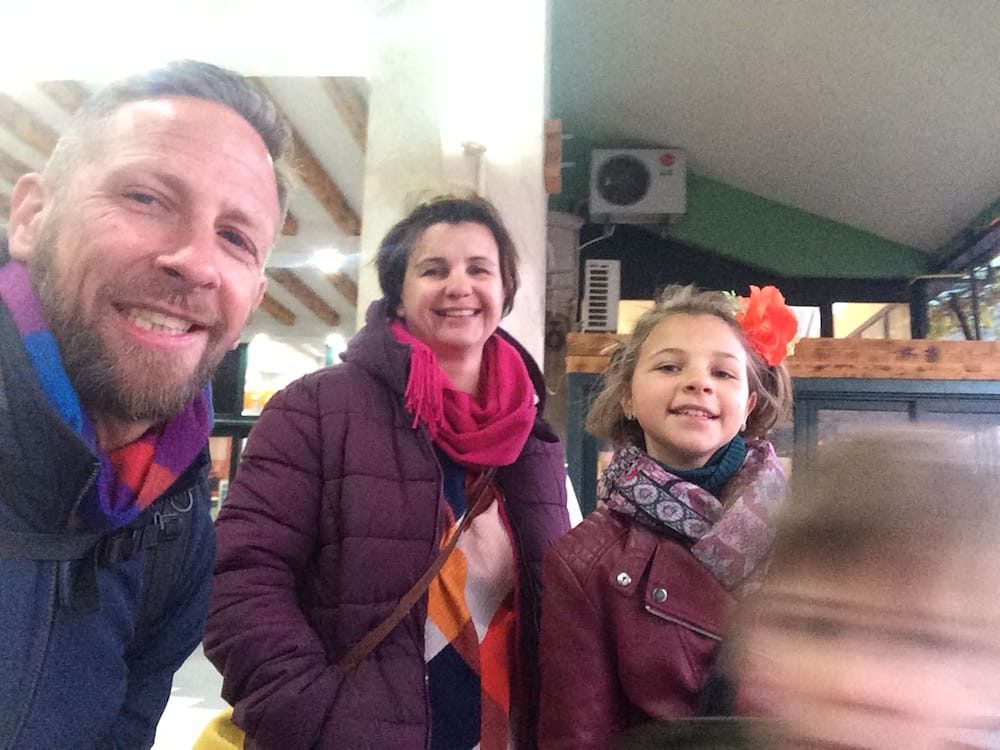 The following two tabs change content below.
Latest posts by Nathaniel Flick (see all)