It's Christmas Eve and we want to climb up the mountain one more time before we leave next week.
If you're a Christmas fanatic don't come to Kotor – it's VERY low key here. However, Radio Kotor played heaps of Christmas music, and there were small, but wonderful, gestures made toward spreading cheer.
Daughter found her present: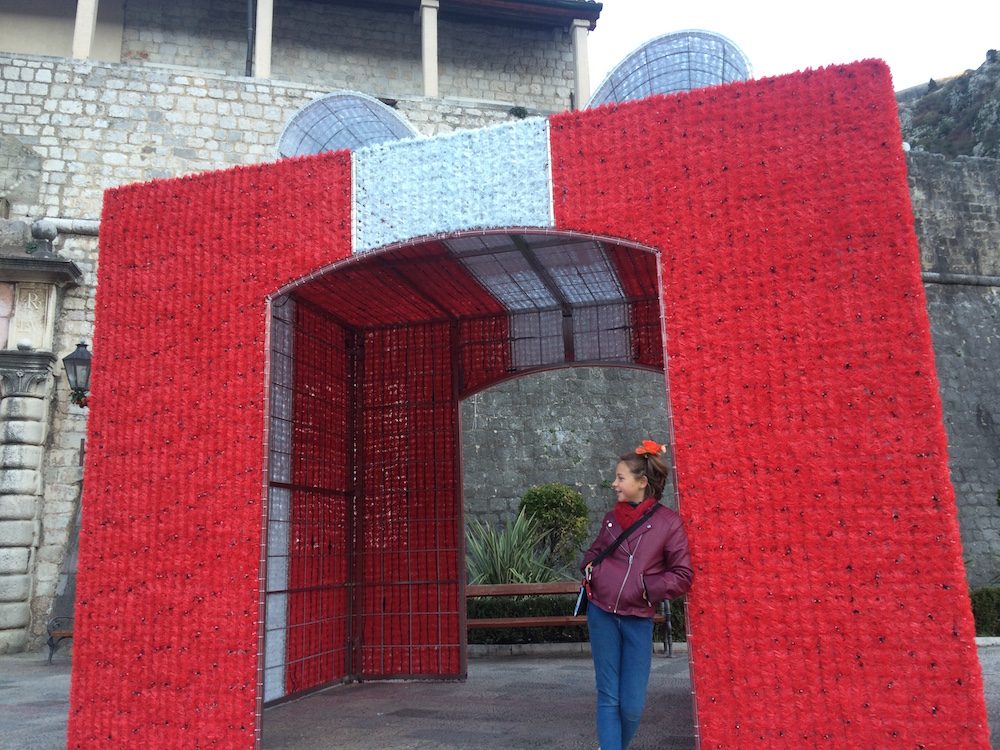 Daughter and I saw this sticker on a rubbish bin and we both said, "taking a photo!". Here it is: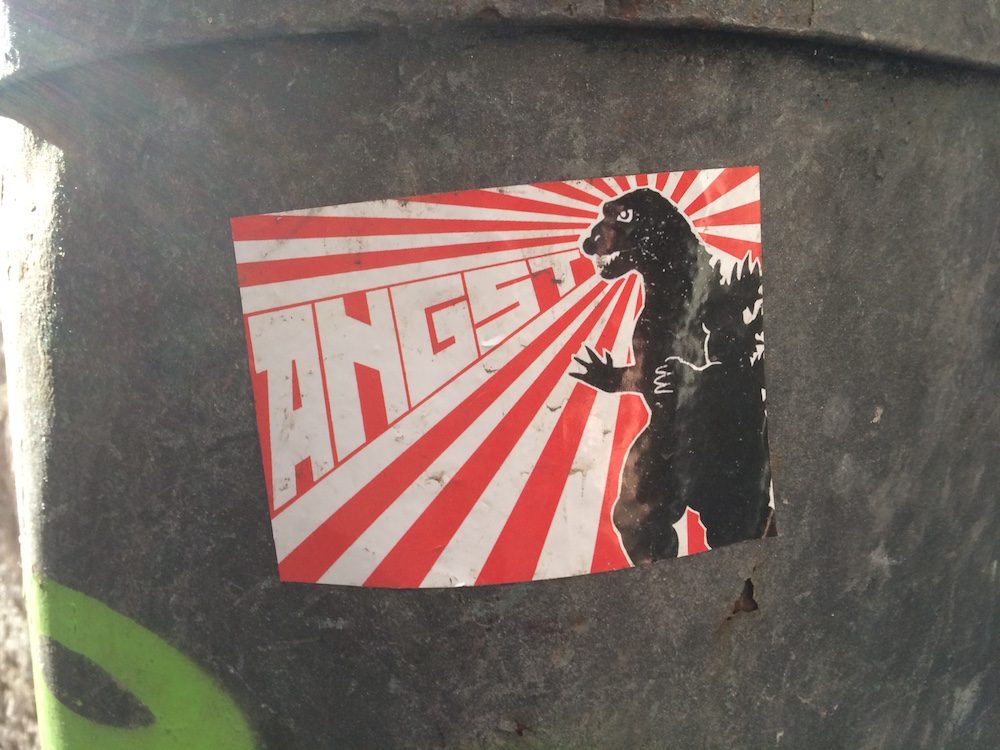 The Kotor Red Cross had a free donut stand set up here but the didn't accept donations. That's cool, I think – they are giving back in a small way that makes people feel good.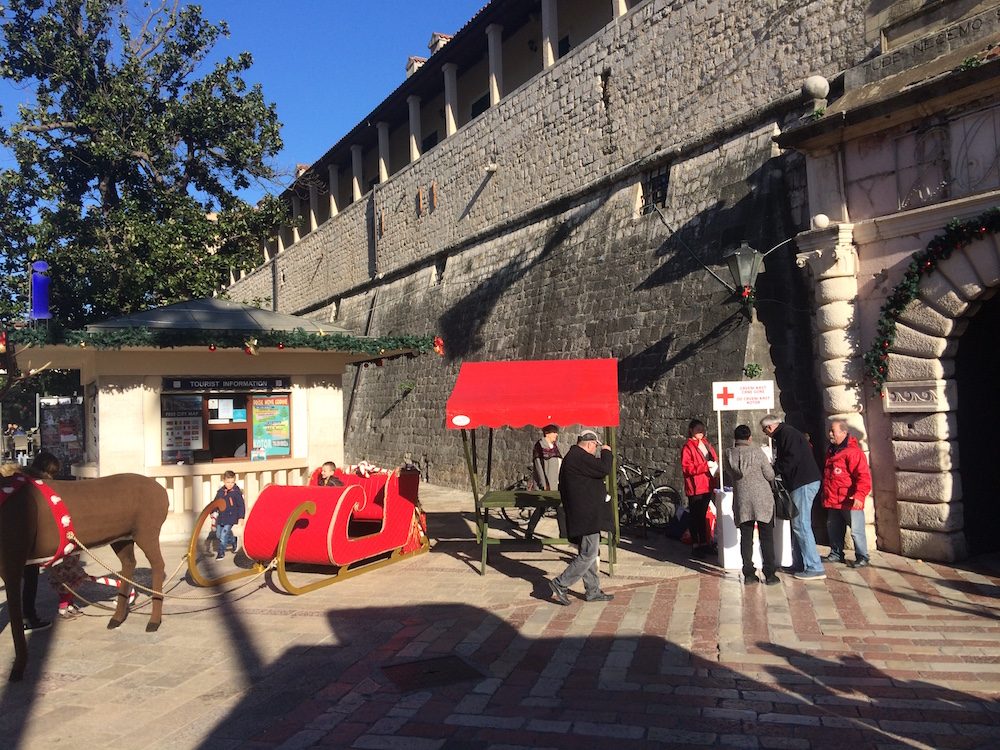 We set off for our hike from the riverside entrance, the northern entrance, this time outside the castle wall. We saw some tourists here, but not many at all, and some locals coming down from what might have been their Xmas eve hike or they live up there and this was their shopping trip.
What a view!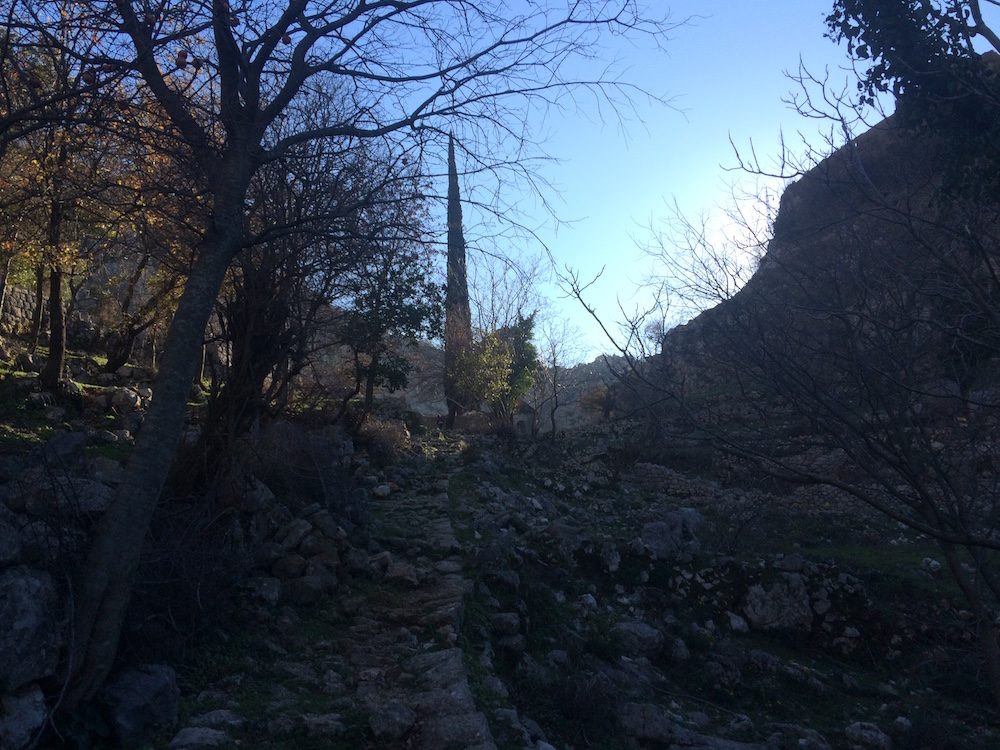 Last time we came it was cloudy and a bit gloomy, but this time we were treated to some great lighting for photos. The wind was icy, but totally worth it.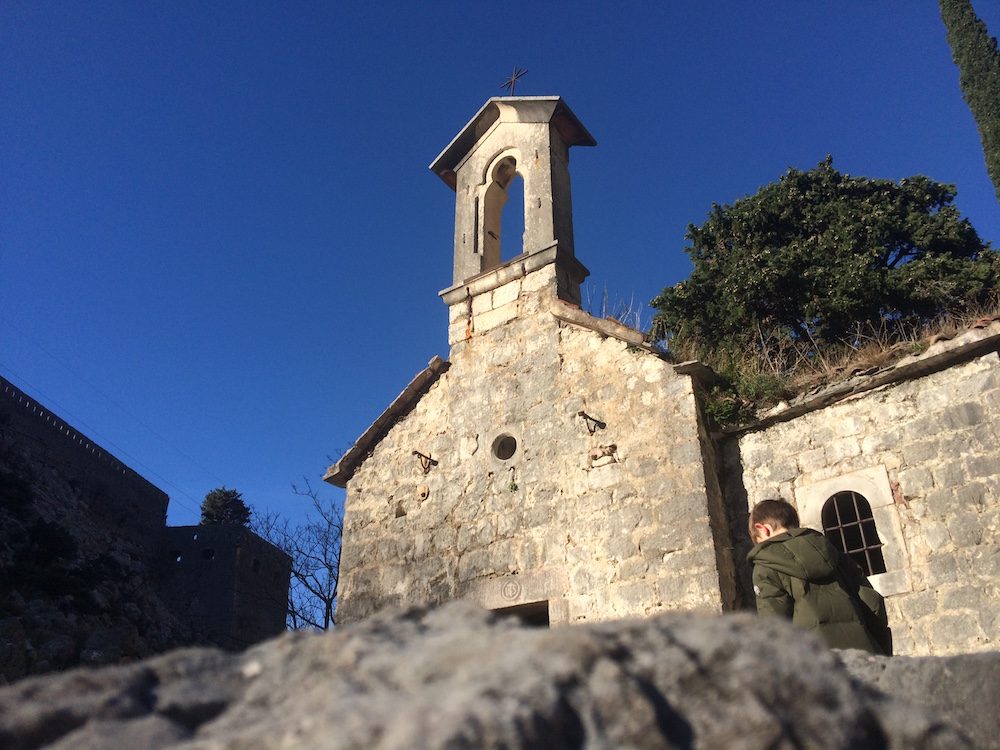 And some images from inside the church to show how it's holding up against the centuries.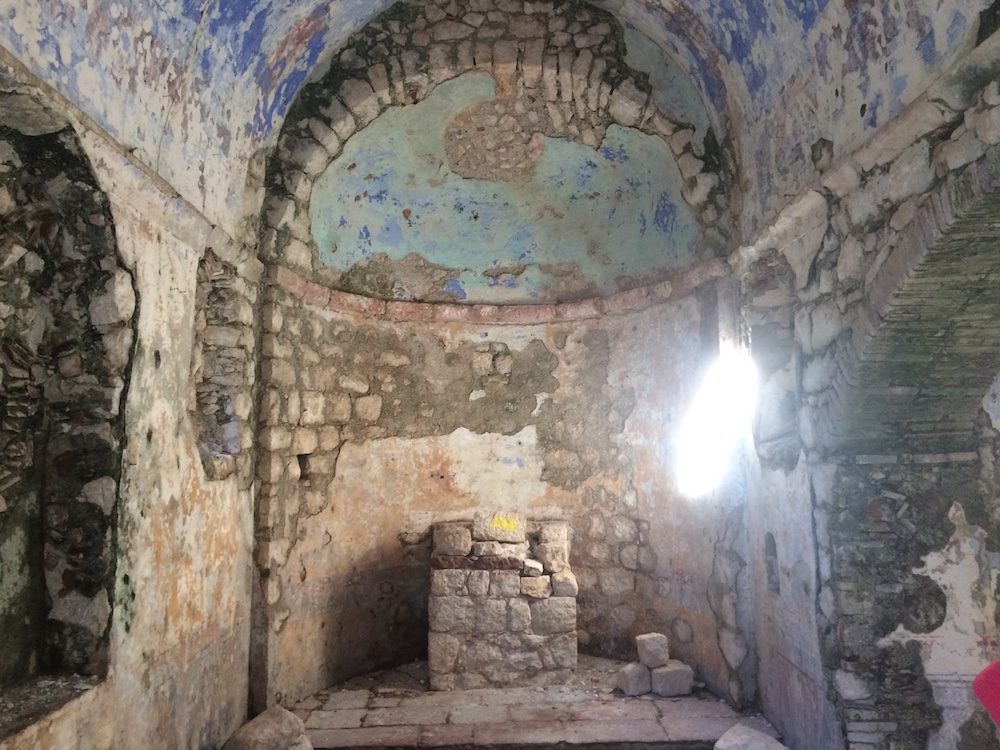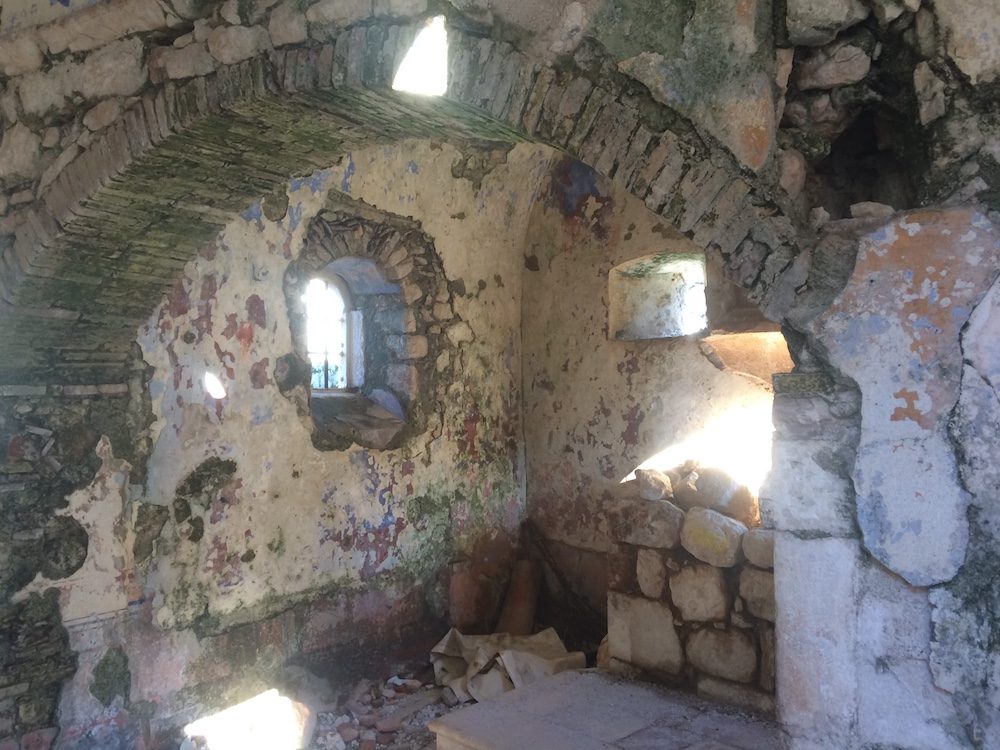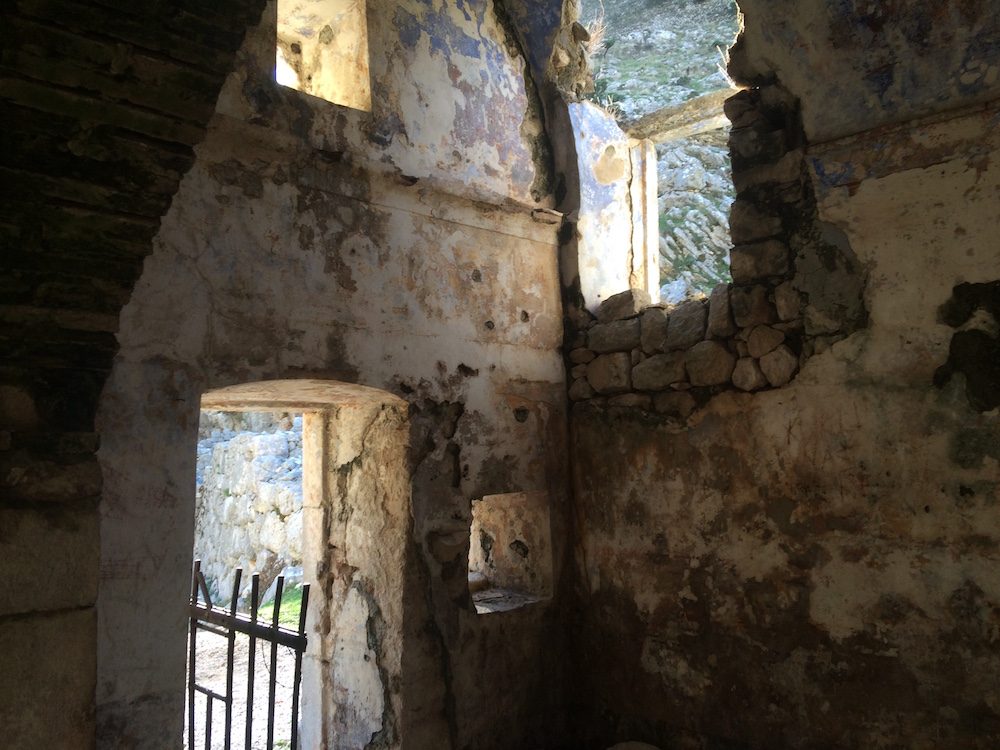 Daughter has been feeding the cats every chance she gets, there are two up here at the church and it's possible they remembered us (well, her, probably – she's the one with the food!)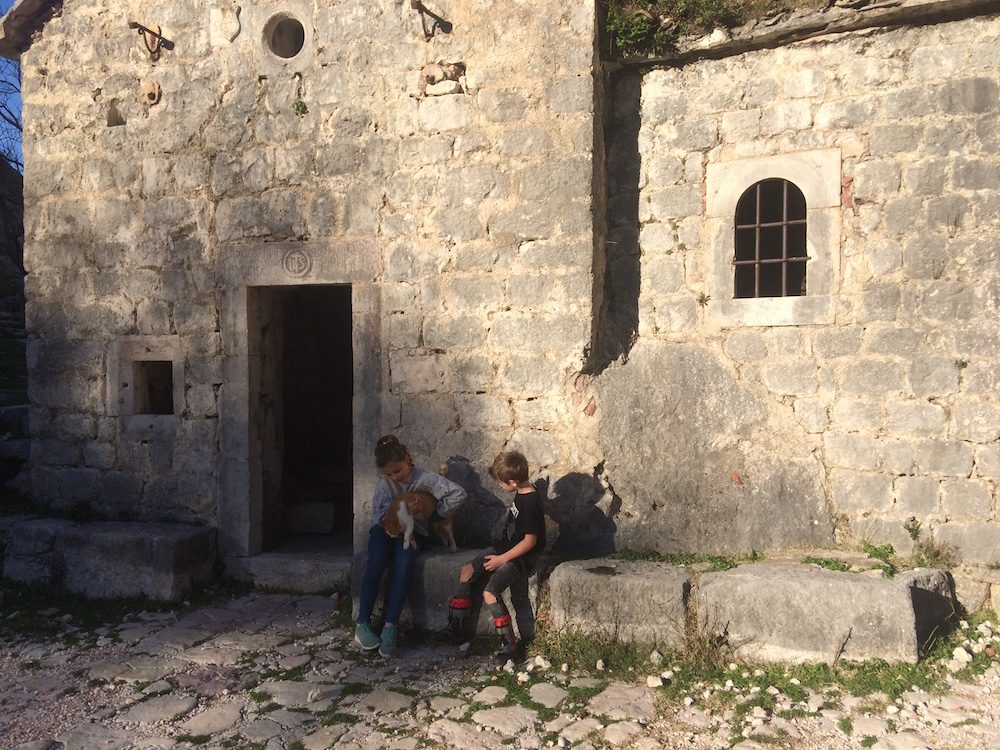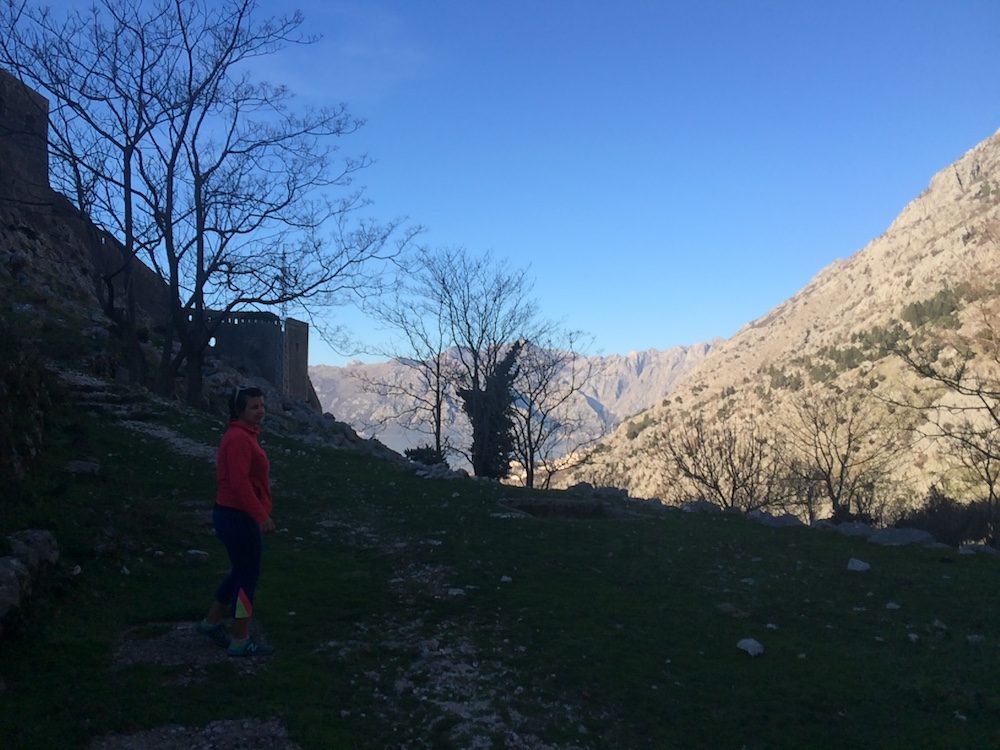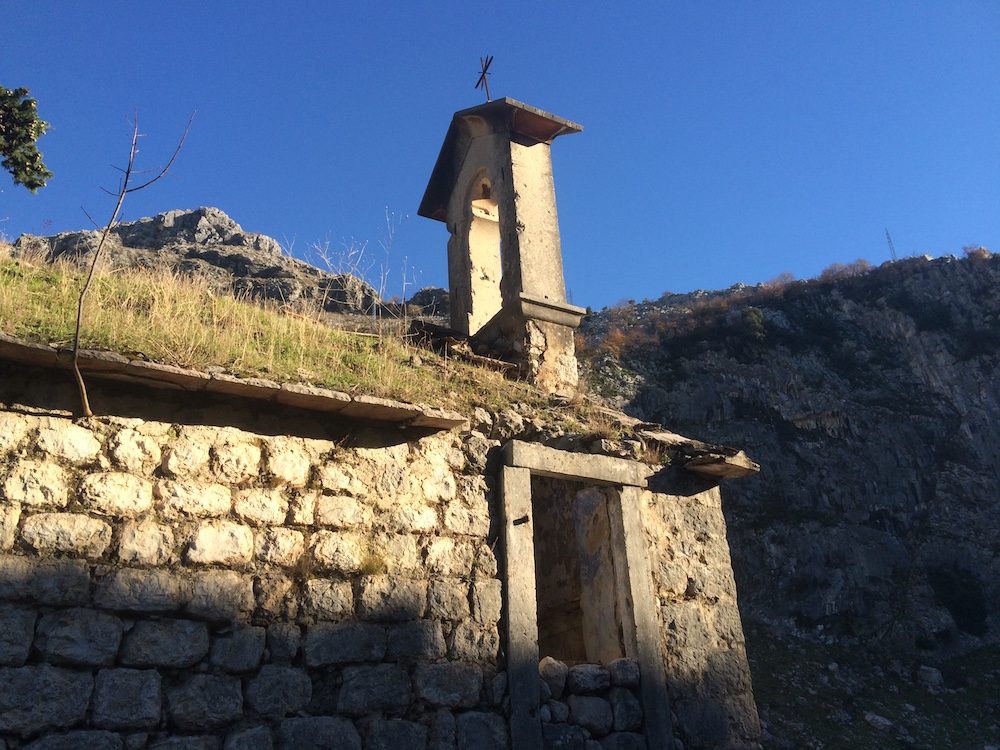 A perfect day and a perfect hike. We came down the front of the castle wall, which we did the first time. See this post for those pics, "Kotor Fortress Walk".
The following two tabs change content below.
Latest posts by Nathaniel Flick (see all)