No matter how wet and rainy it gets you can't let that stop you having adventures. Today we said, "right, we're going to take the bus to Lepetane and take the ferry".
But first, imagine this – one of our playgrounds is the remains of a 15th century monastery, St. Francis! Pretty cool. Alpha feeds cats here too: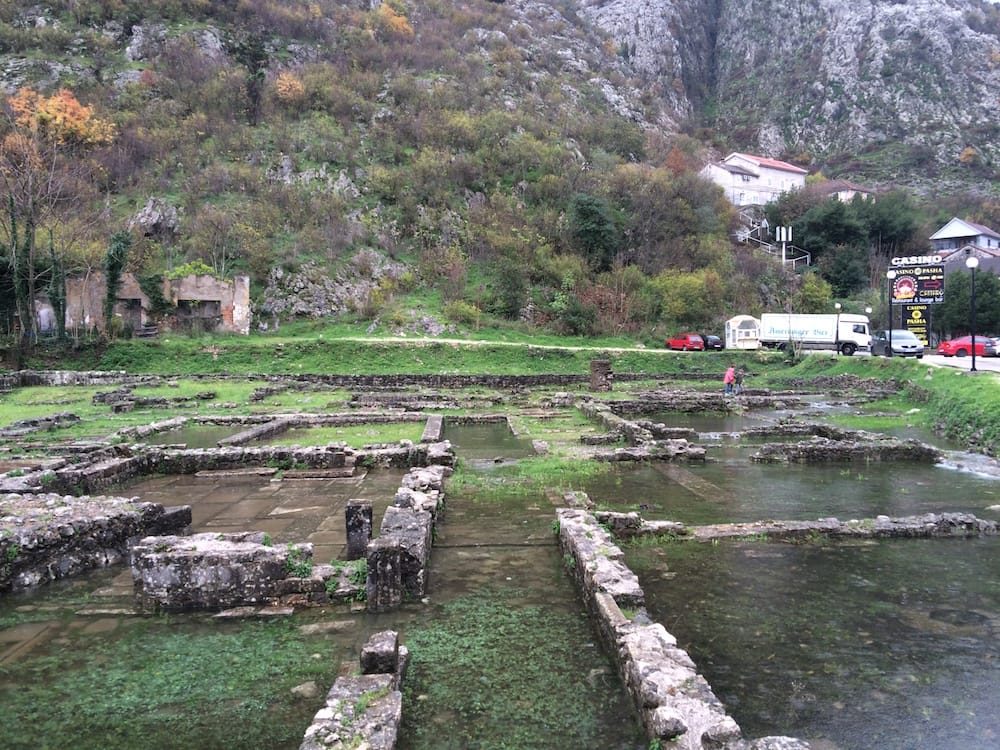 It's end of school term now, and to celebrate we took the kids to the Kamelija Mall again, for games and treats. Daughter got a fruit smoothie and Son and I went over to the pancake place for nutella pancakes! I had a great conversation at Cuka Pancake with the owners, a husband and wife team who love to travel too.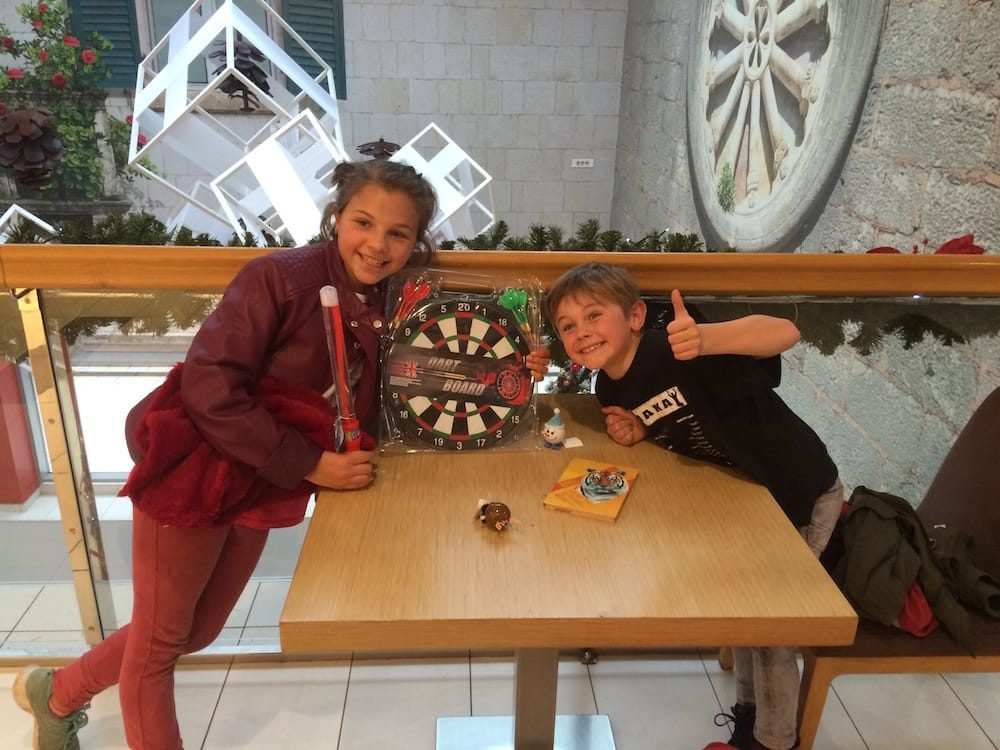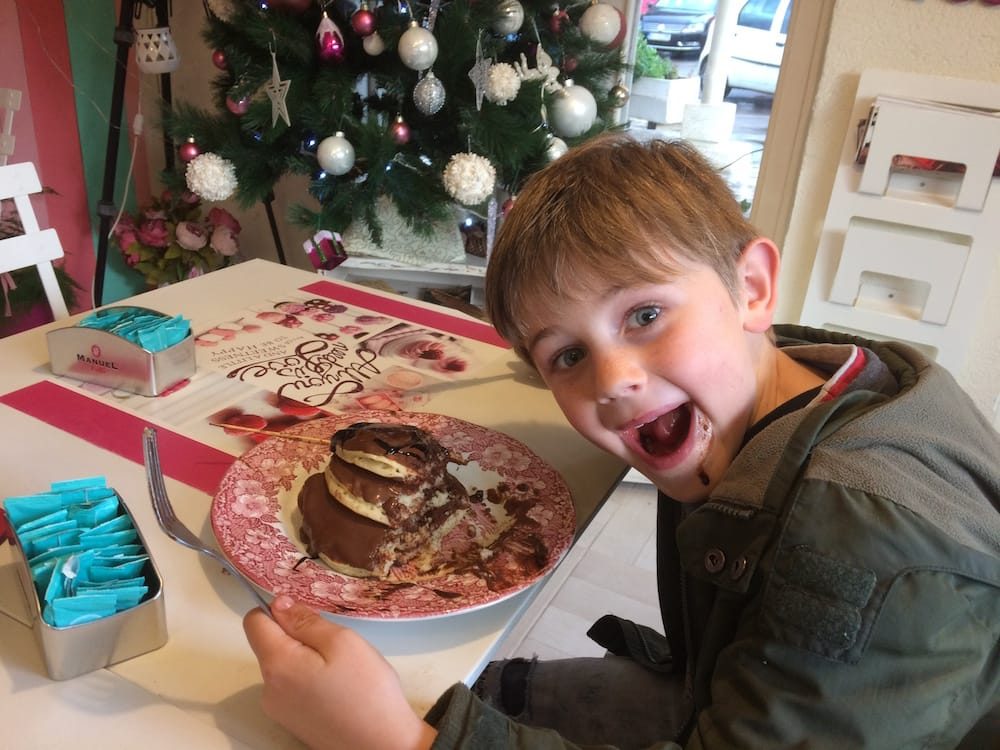 We had passed the Lepetane ferry on the way in to Kotor, our bus was too large to take it so we decided when we got the chance we'd do it. I wasn't into it, the weather honestly sucked, but who cares! 5, 4, 3, 2, 1 – kick yourself in the butt and do things before it's too late! My motto on this trip.
Alice and me riding for free with the kids on the ferry, the only drawback being a tiny covered area to stand in the wind and rain, but in this case you just huddle close.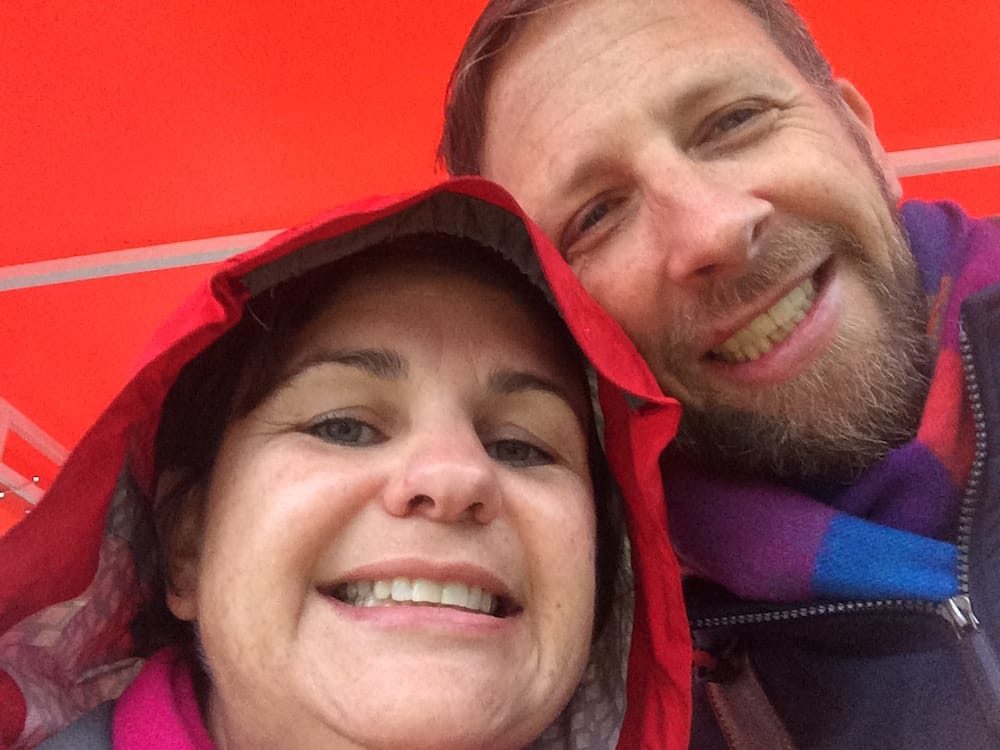 Here's a good view of what these ferries look like – they do the job and they are suprisingly maneourverable!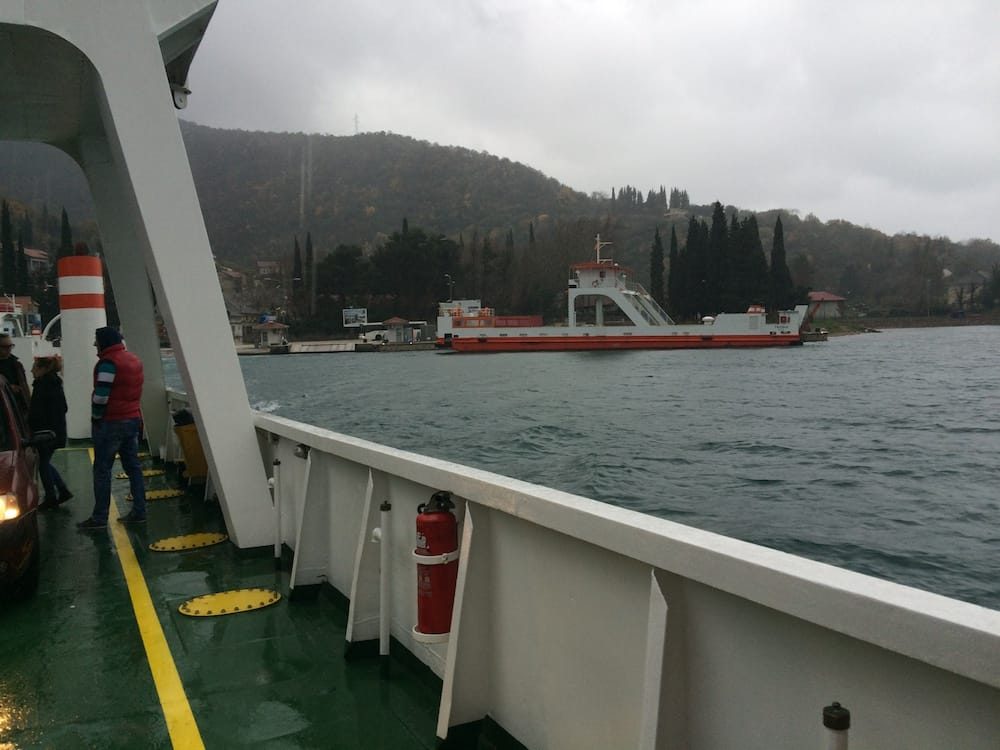 I'm kicking myself for not taking photos of the cafe on the other side, full of cigarette smoke and a smiling proprietor, with a ready smile and lots of patience for my bad Montenegrin. 🙂 Two espressos and two Fantas please!
Oh and here's the rain pouring down at the cafe, Alpha and I escaping the smokey cafe/pub: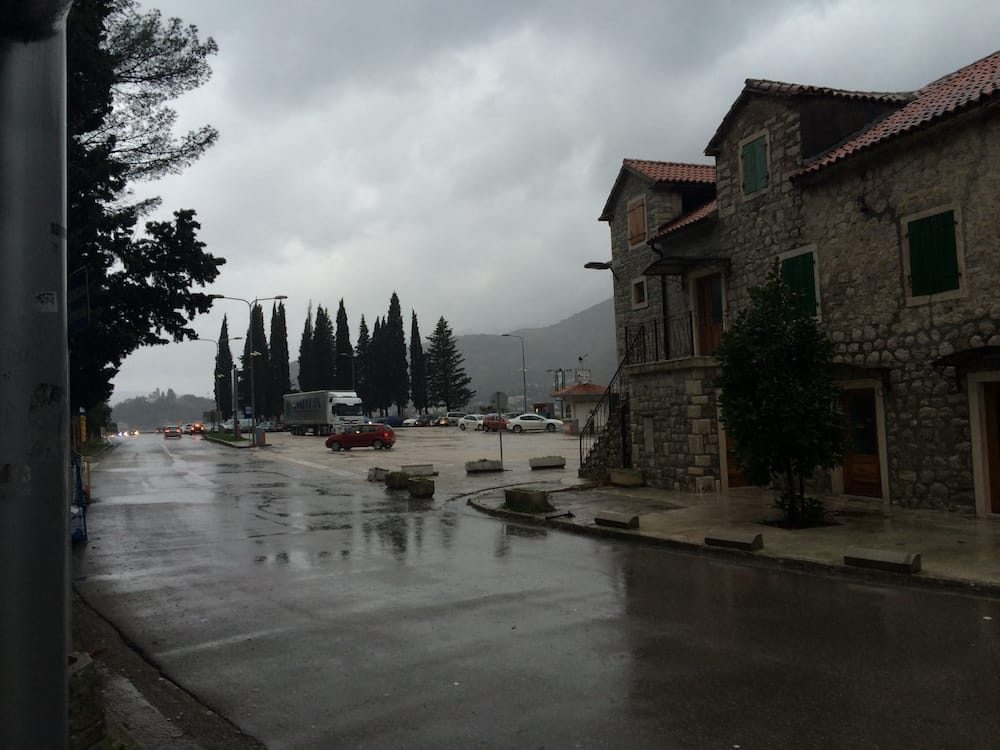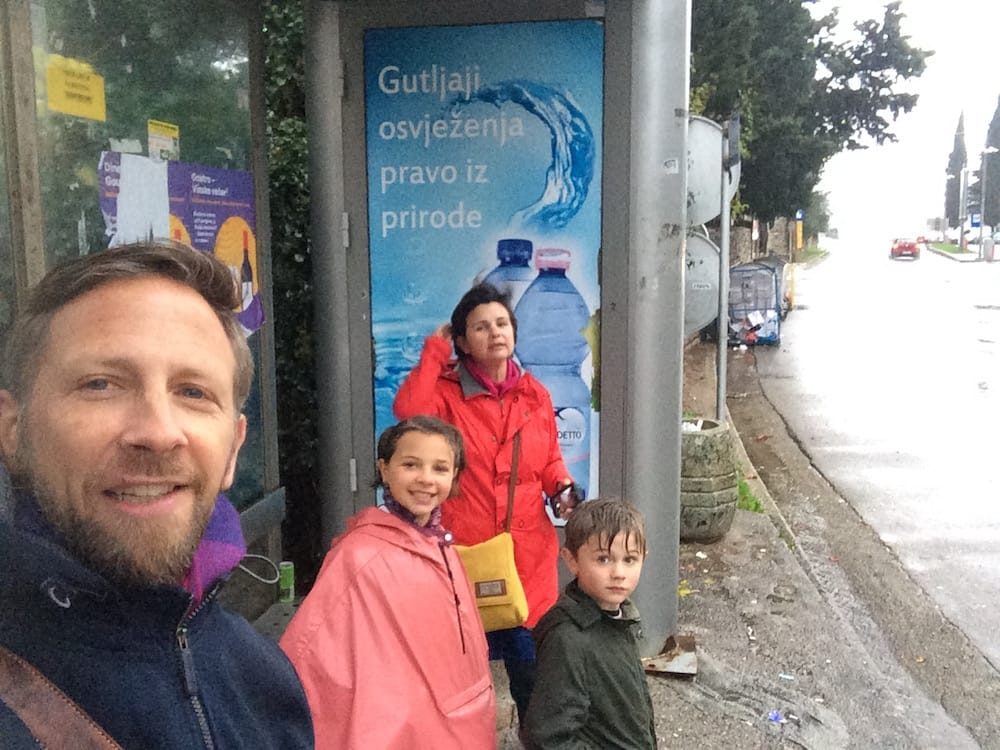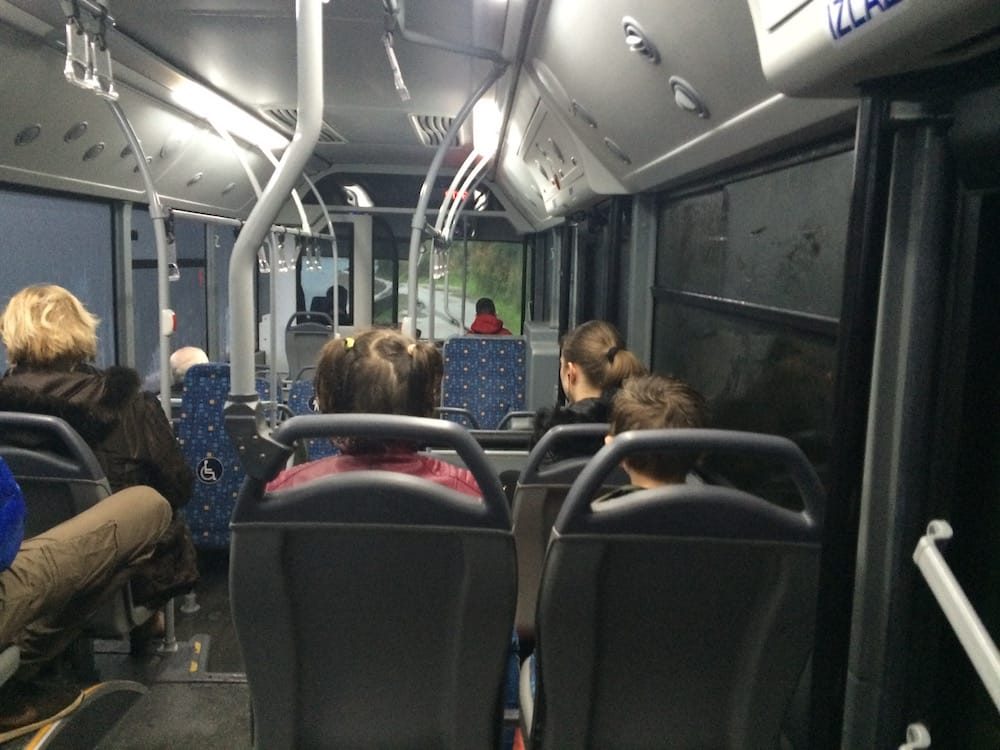 The following two tabs change content below.
Latest posts by Nathaniel Flick (see all)