This time our day trip is Budva! It's a 2,500 year-old city south of Kotor, on the Adriatic Sea. We went on a sunny day after a few days of rain. Gorgeous!
We looked into buying tickets the day before but we were told it wasn't necessary. What Montenegro does right are its buses – they are pretty well on time and run every half hour or so to many destinations. We love trams and trains better but buses will do.
We got to the bus station and walked straight toward the beach. More stray dogs here so we made sure to keep them away from Alpha's cat food (Alpha is the Cat Goddess on our travels). On arriving at the beach we rejoiced!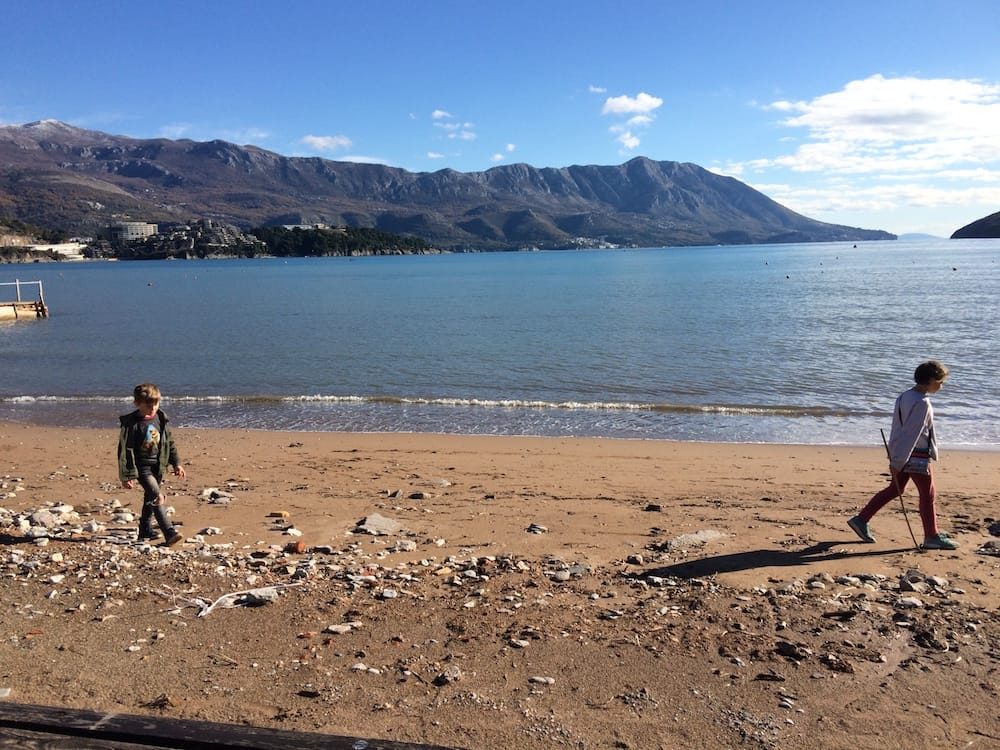 It's a bit more refined than Kotor but I'm not at all sure a large cruise ship could dock here, but plenty of other smaller ships do.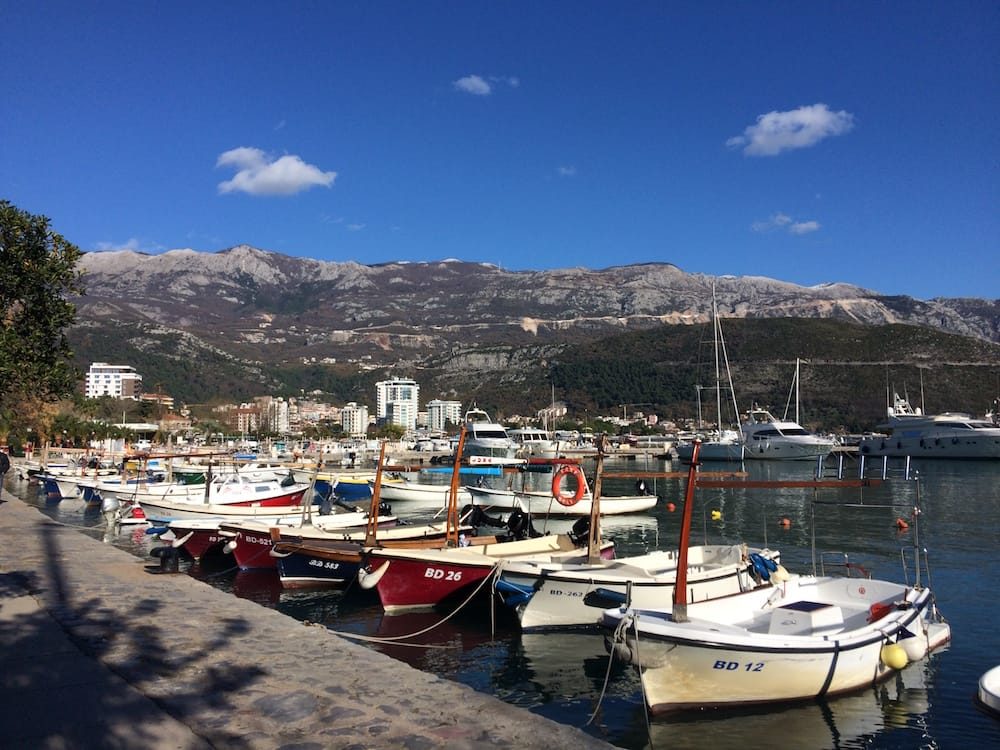 From a distance we knew old town was where the tallest tower was and sure enough we arrived there, at the end of the Greco Beach walk. Shh, don't tell the kids they hate old stuff! 🙂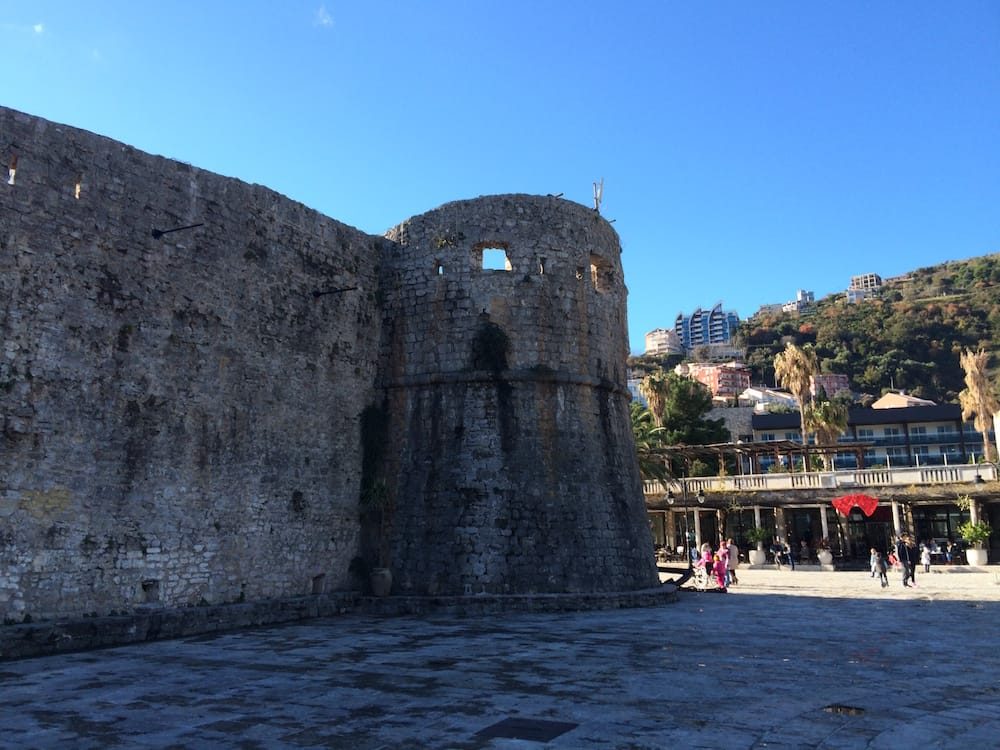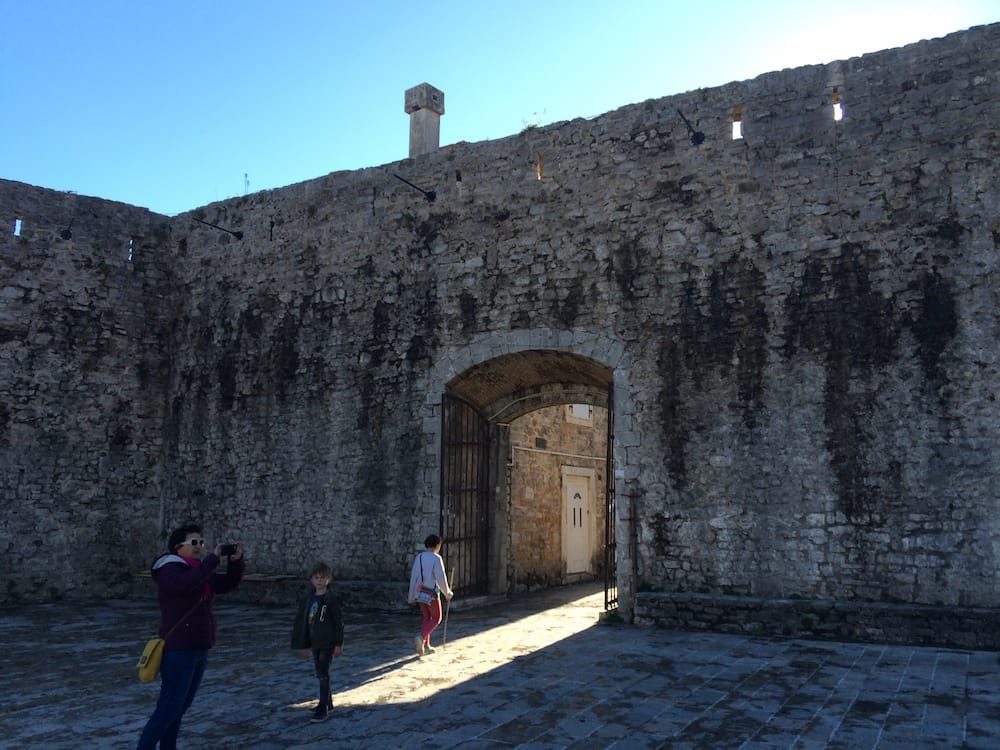 Of course plenty of clothing and jewelry shops, one even had a ring suspiciously close to Alice's favourite one from a different maker in the States, and then we found this little door in the wall. Gotta go there: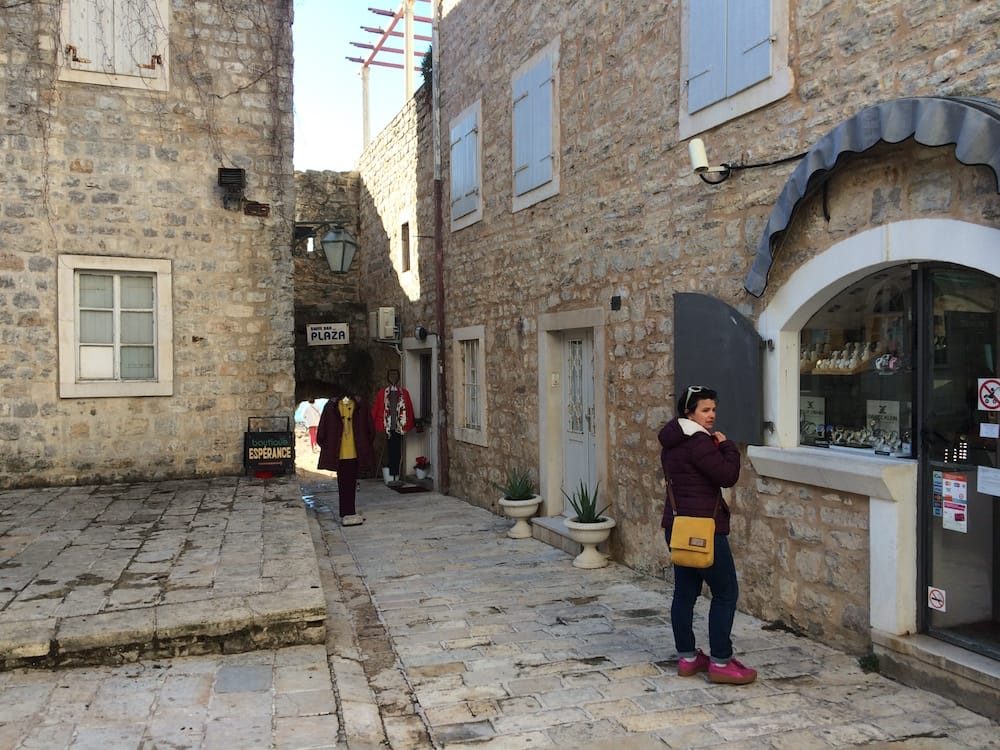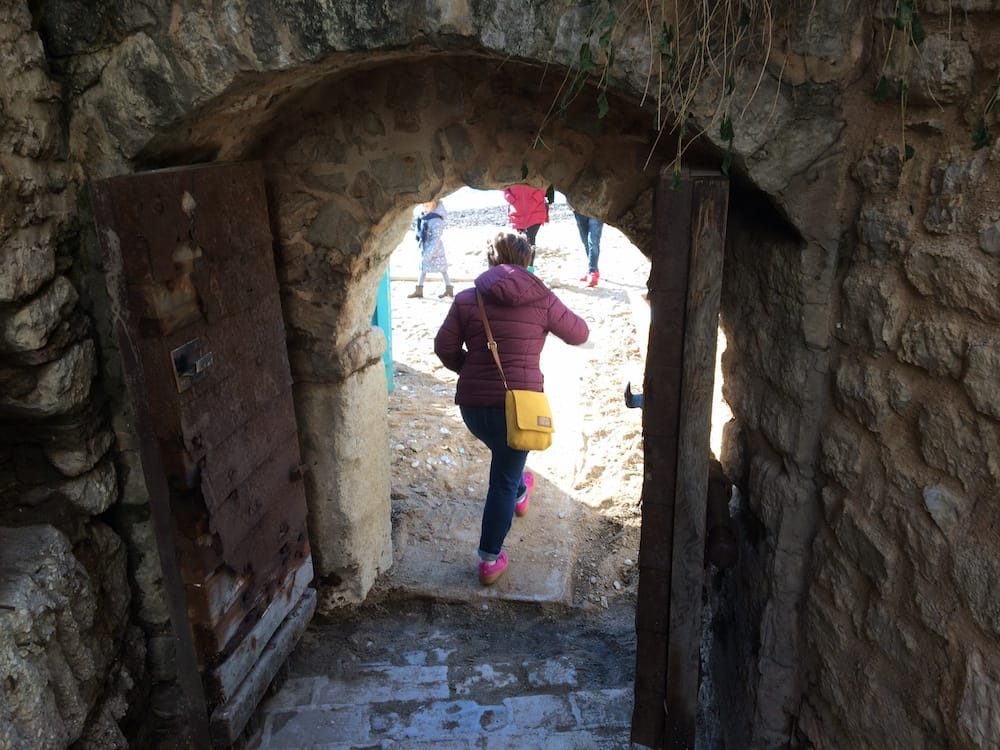 Paradise. When the sun is out you don't need your coat, and when it goes away you really do need your coat, but for the most part the hour or so we sat here with our espresso watching the kids play were magic after all the rain we've had the past week.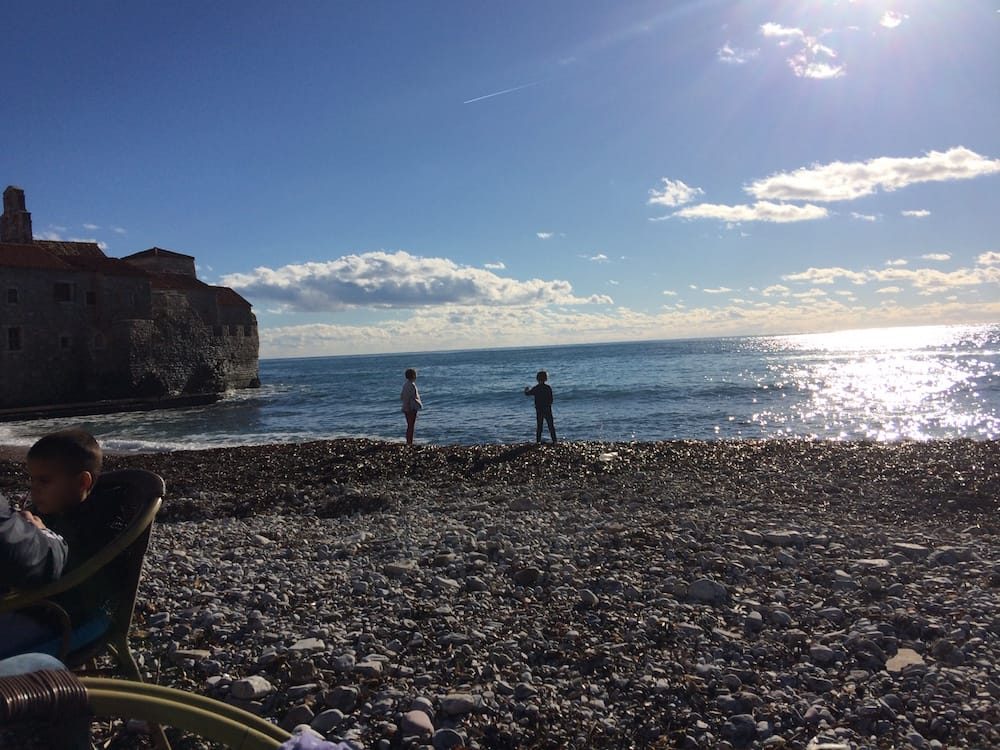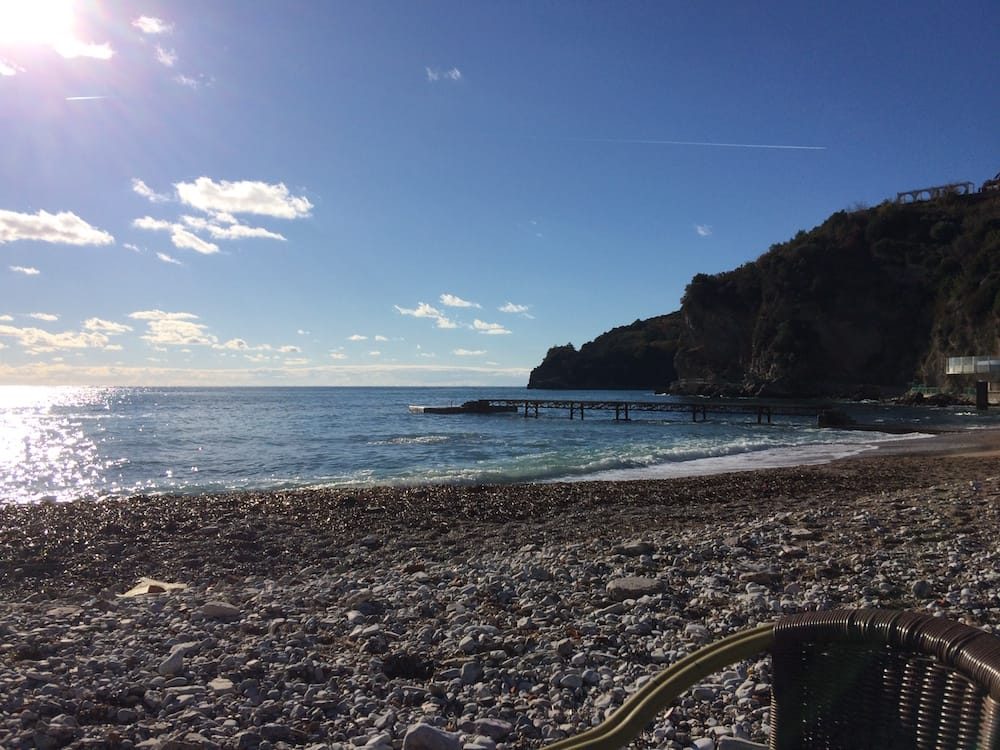 Ok let's get serious time for some sightseeing! I can see the old stuff back inside the wall so we slowly make our way there. There's the old church, St. Ivan Church and a space in the wall for a great lookout, and this gent playing sweet guitar! (He even quoted "The Pink Panther"!)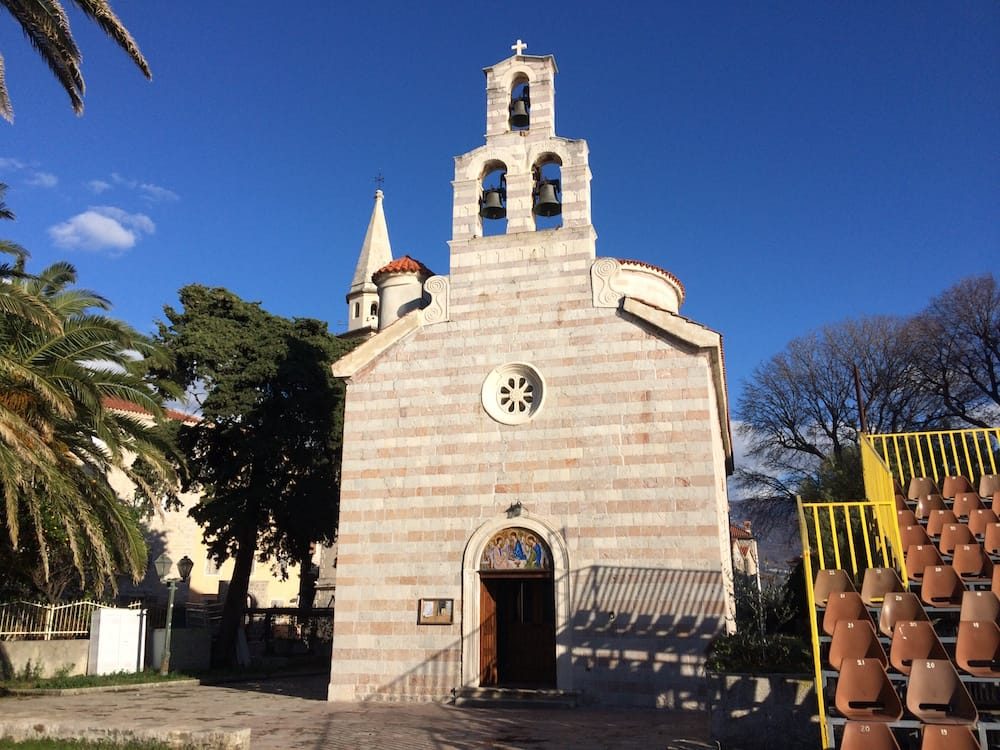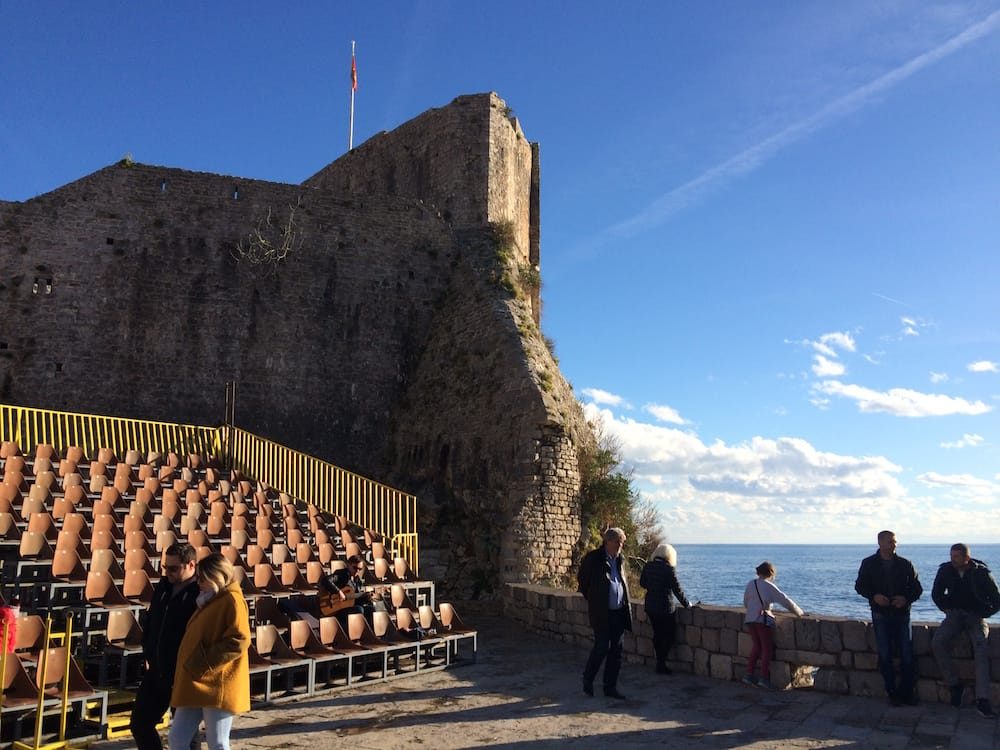 The Citadel is in the right spot, you can see everything, a 360-degree view: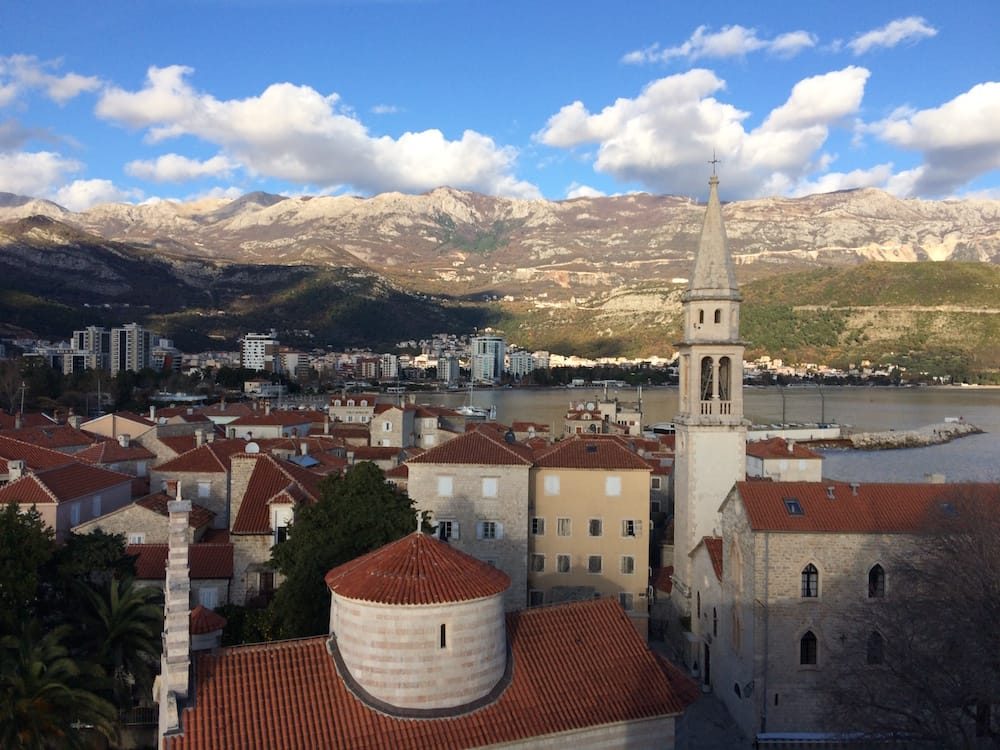 The Muzej, museum, is newer (from the late 1800s) which seems too new to care about, but it's a beautiful marble-floored library/sitting room inside.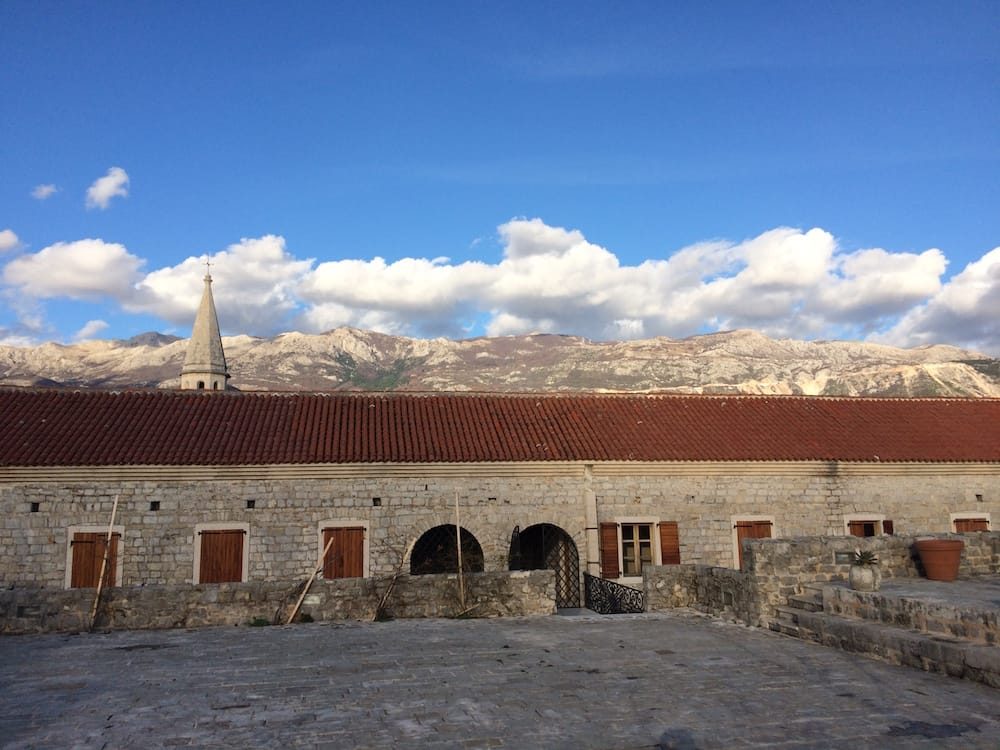 On the lower level you walk 25-50 metres and there's a large sitting area going unused, we had a snack here and watched the dragon, dog and flower shaped clouds drift by.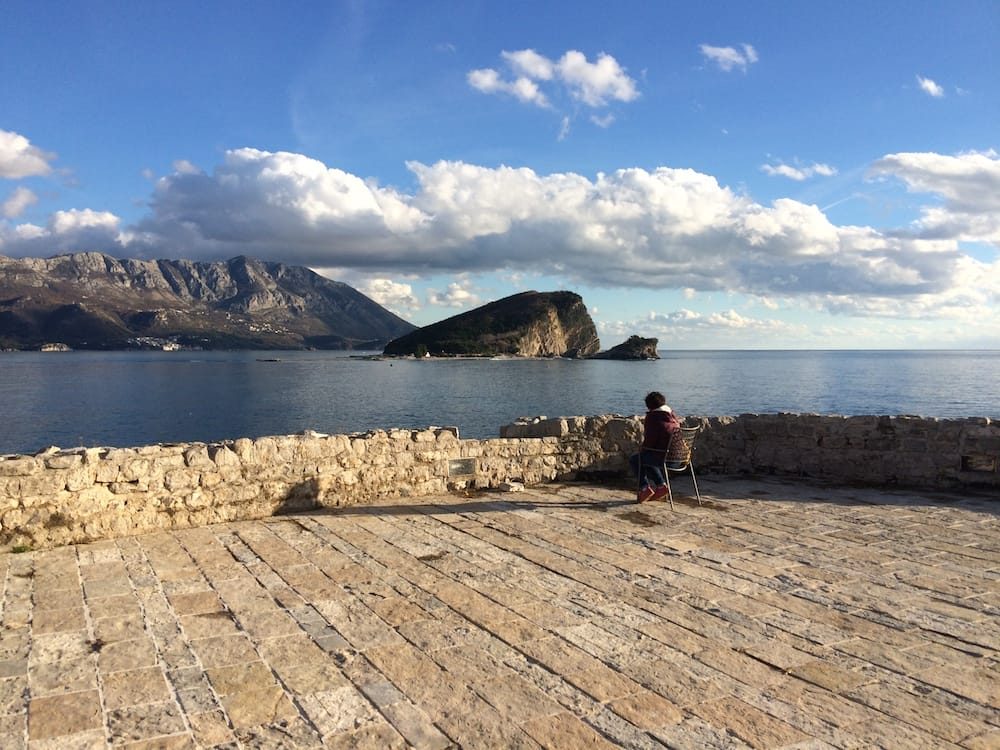 Budva is pretty sweet on a sunny day. We headed back to the bus station and took the 4:30pm bus back to Kotor. We are going to go back to Budva at least one more time because we didn't realise till we got back to the bus depot that it has a tiny zoo! Next time.
The following two tabs change content below.
Latest posts by Nathaniel Flick (see all)