I am Groot (chicken luncheon meat). But also Sliema Cat Sanctuary!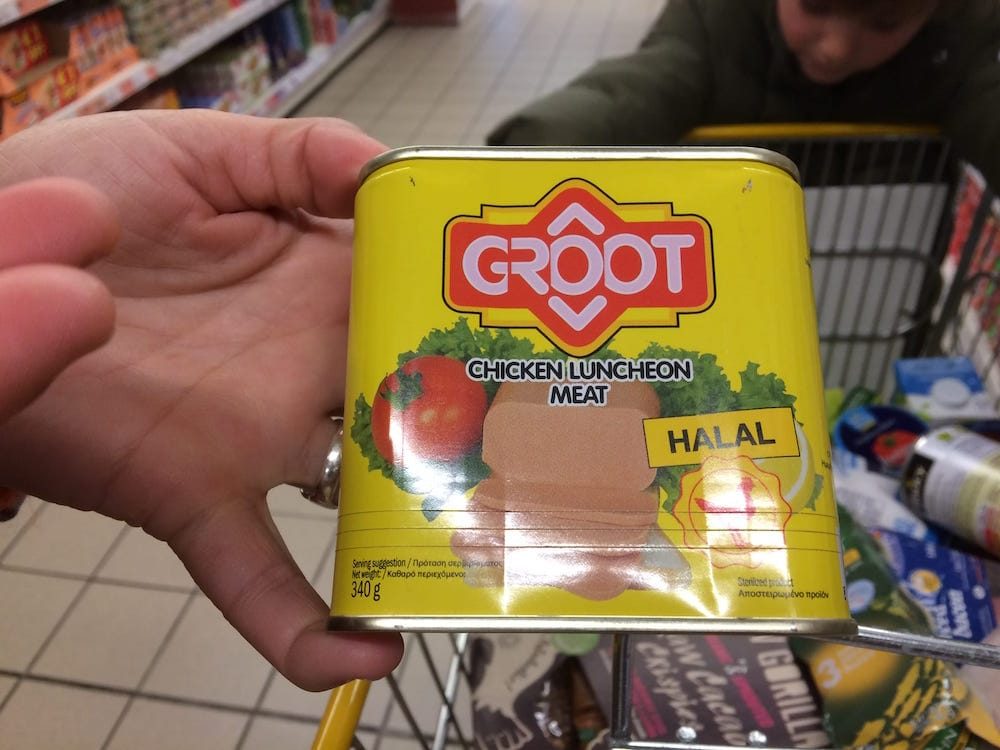 We took a spontaneous walk back down one of our main streets, the one with the "Ferry Terminal", Triq Ix-Xatt, and we took a sudden left hand turn and what do we find but a cat sanctuary! We spent a good hour here looking at all the animals, there were ducks, chickens along with the cats, all getting along.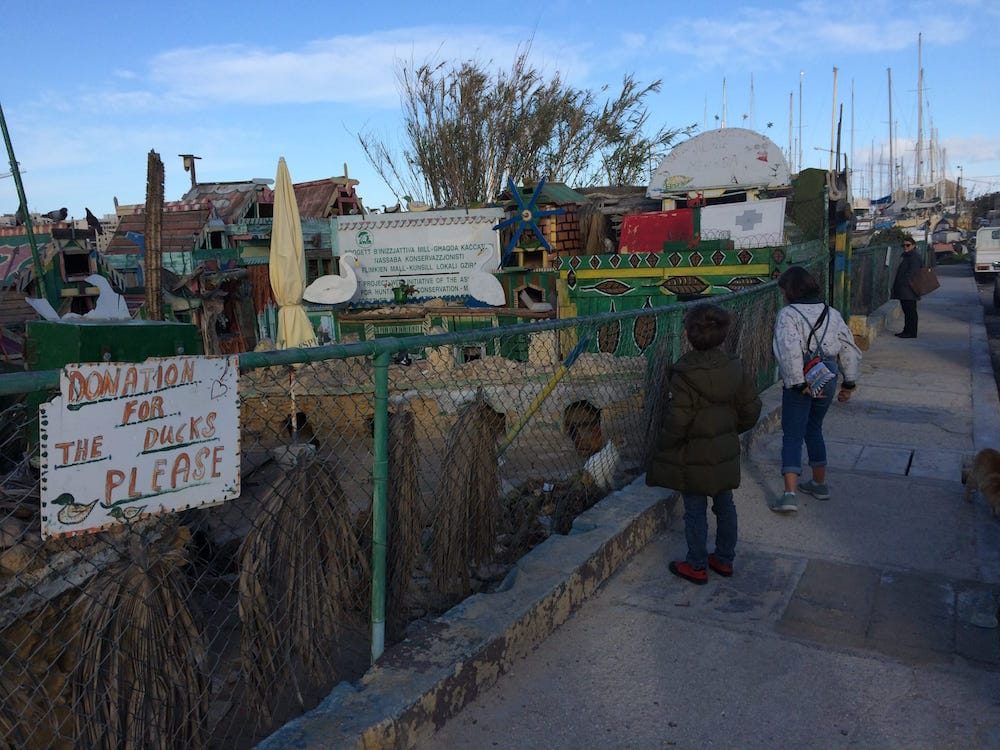 There was a caretaker, a volunteer, cleaning out the living spaces, and the place, though ramshackle, was very cool and totally unexpected. There are plenty of cats in Malta but none so happy as the ones here in the Sanctuary.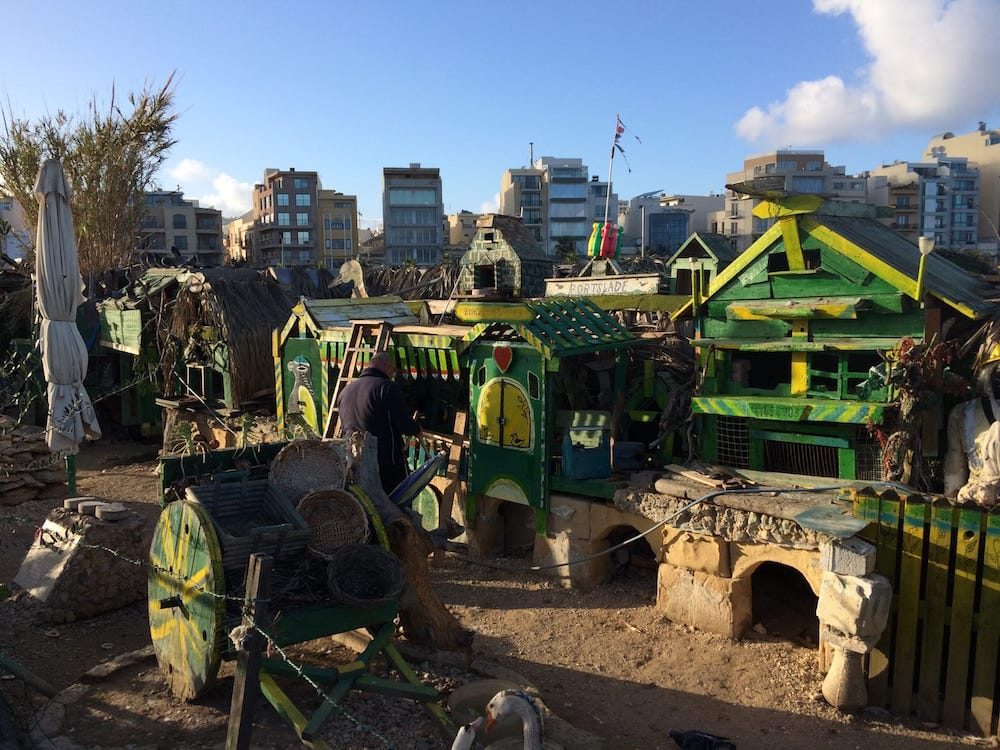 A bit further along was this street art: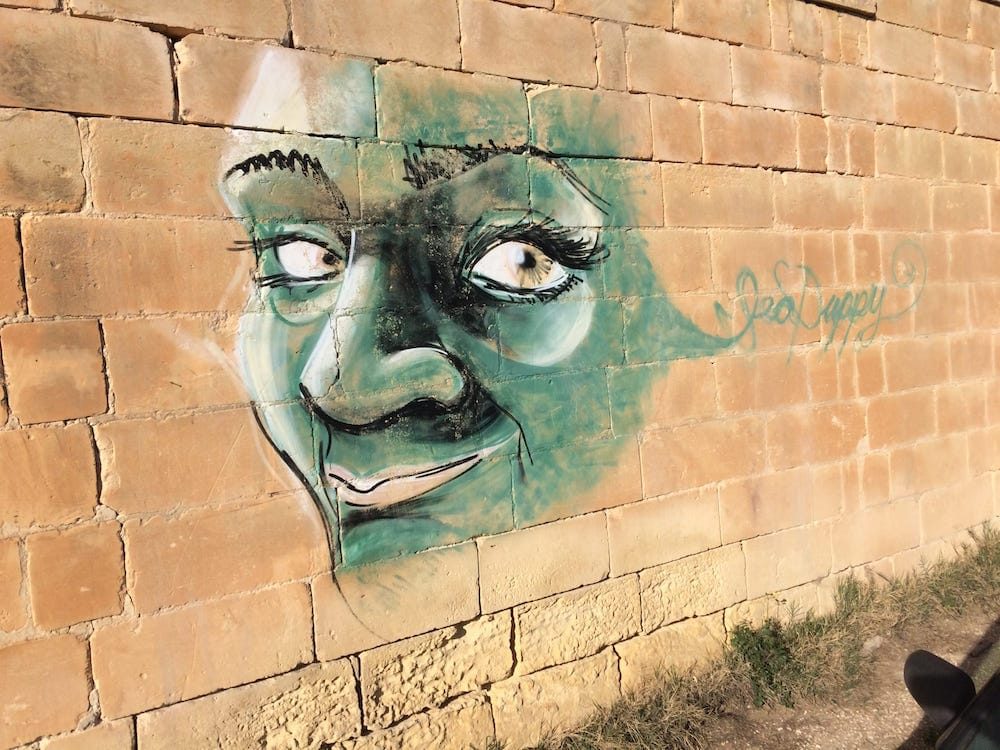 We found the Funky Monkey after this and stopped to have a beer and sodas, sorry, didn't take any photos, but look for the parking lot near the photo above, then turn in to the fenced off bar that looks slightly dodgy but comfortable.
Nearby on the walk back home there was the Ponsonby Store, it's in the Ponsonby neighborhood naturally and remined me of New Zealand: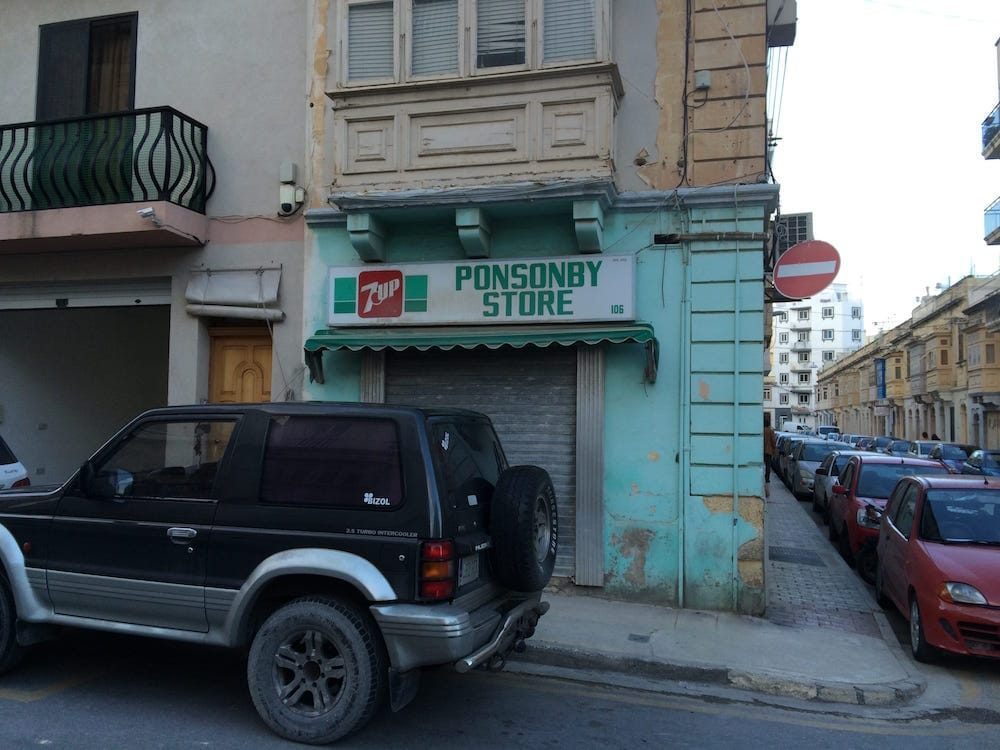 Malta is a mysterious place but also its a reflection of the natural world around it. These doors and the blue colour did it for me, amazing colour!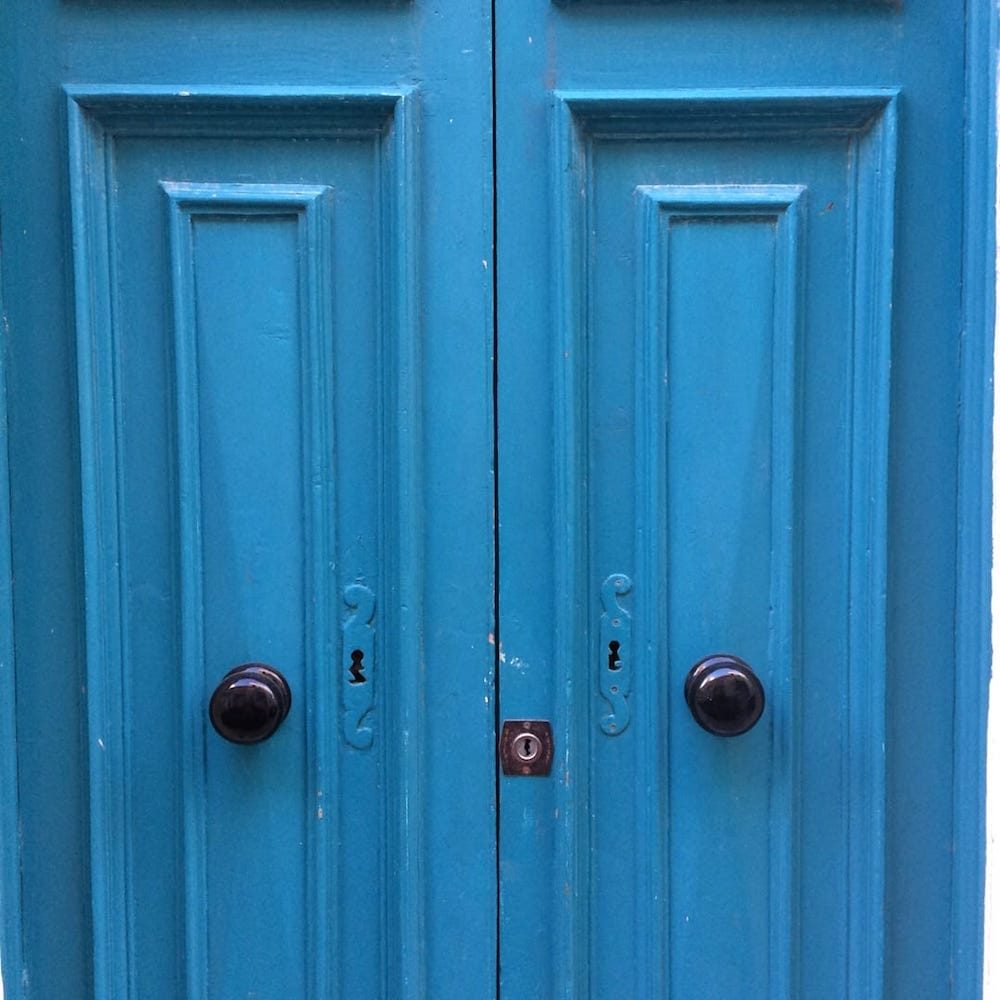 The next day we strolled to the other side from our favourite Cat Park to the courtyard of the Church of Our Lady of Mount Carmel. More great architecture, a mix of old and new: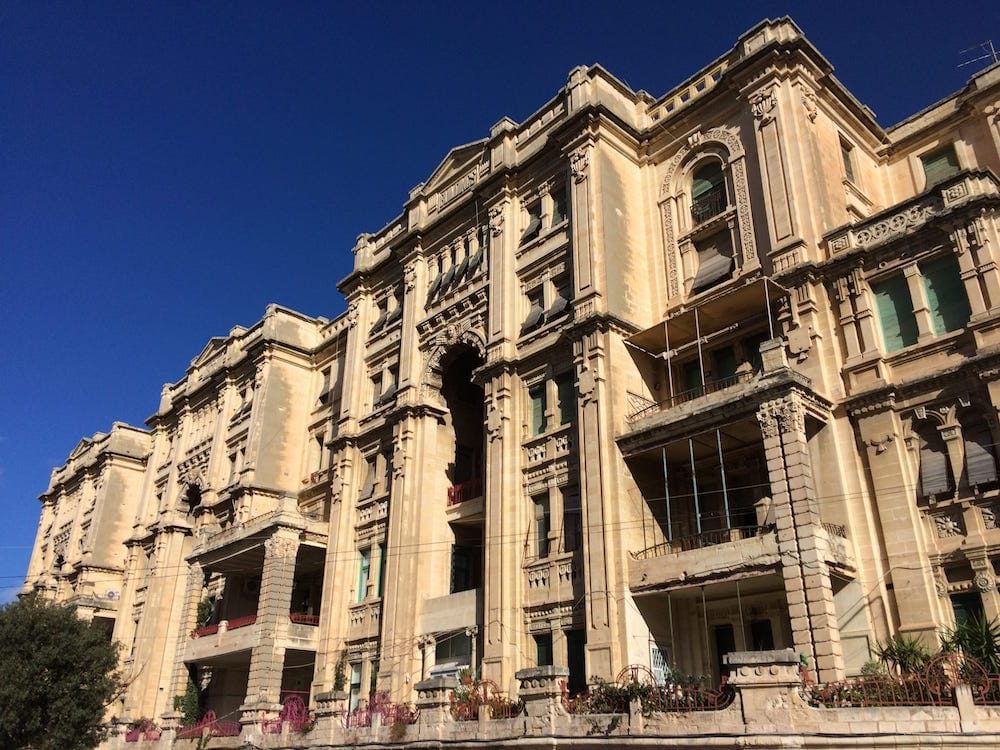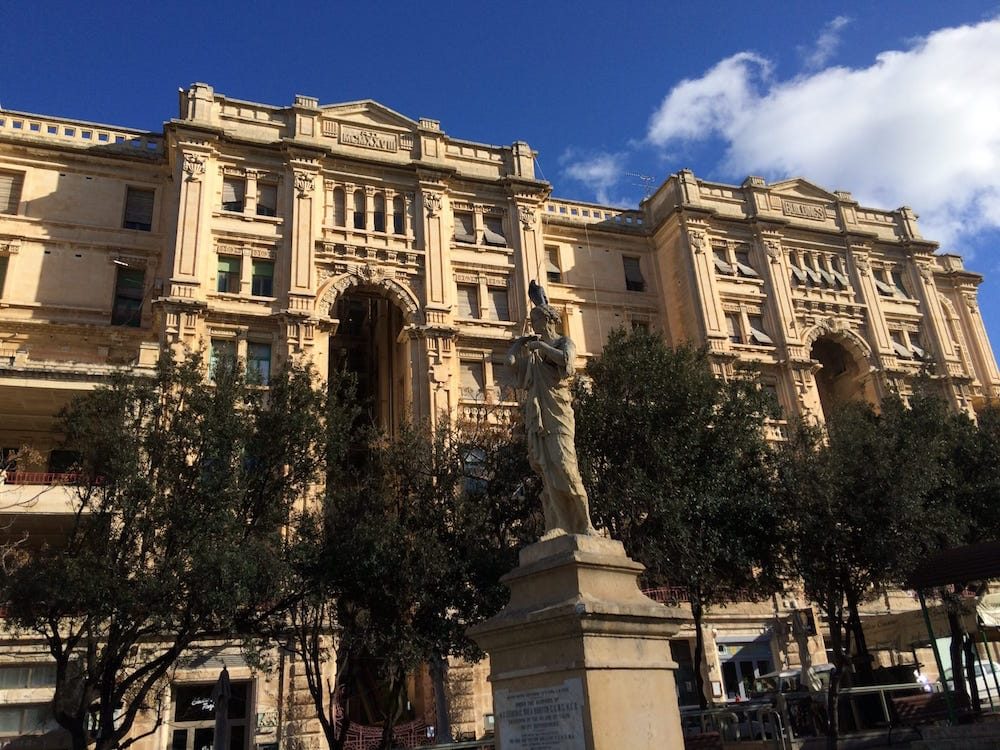 Our motto we've acquired from this trip is always take a new way to get to the same place; find new tracks. You find you make connections with your home town you never knew were there. These are sometimes shortcuts but also a bit bigger in they increase your perspective and understanding of a place.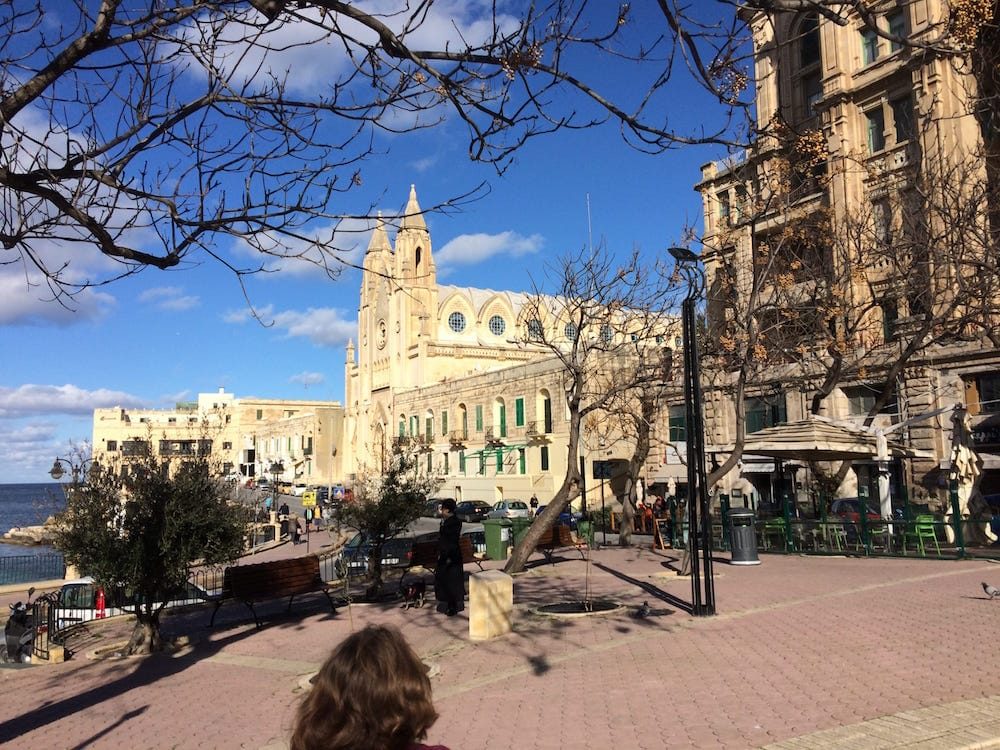 A great example of taking a new track and learning something is this steep road we turned up to head back toward our apartment. What time period does this warning refer to? Maybe all generations?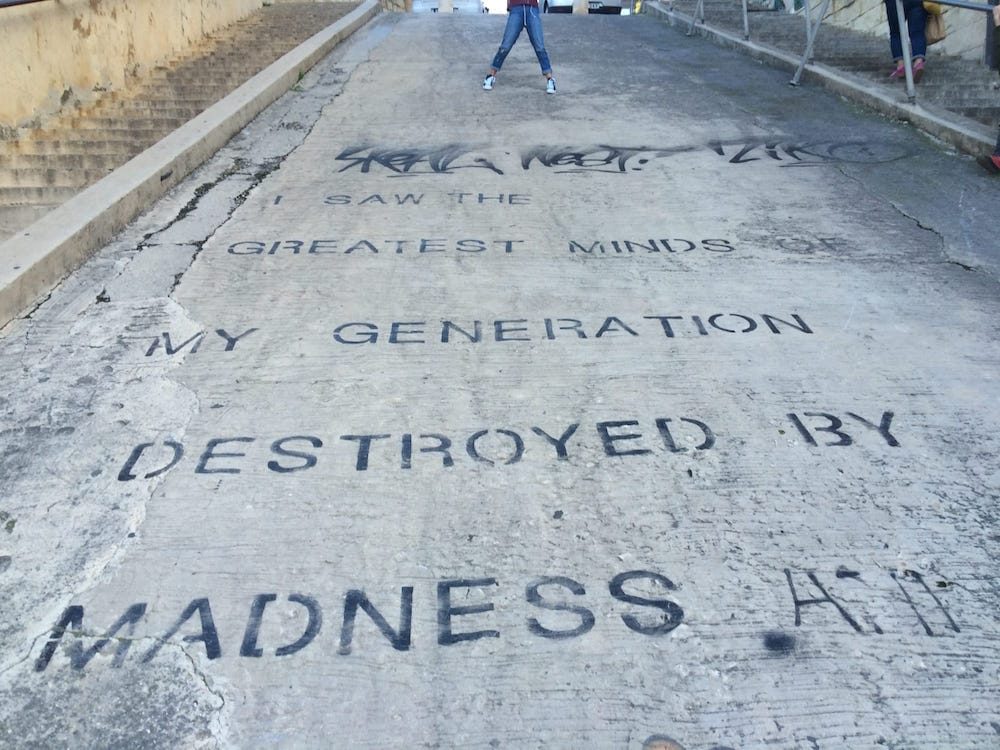 And then there's the humour of taking a turn and finding a wreck of an apartment, in between renovations, but with the best name, this one is "Wayne". There were others with names like "Glasgow" and "Athens".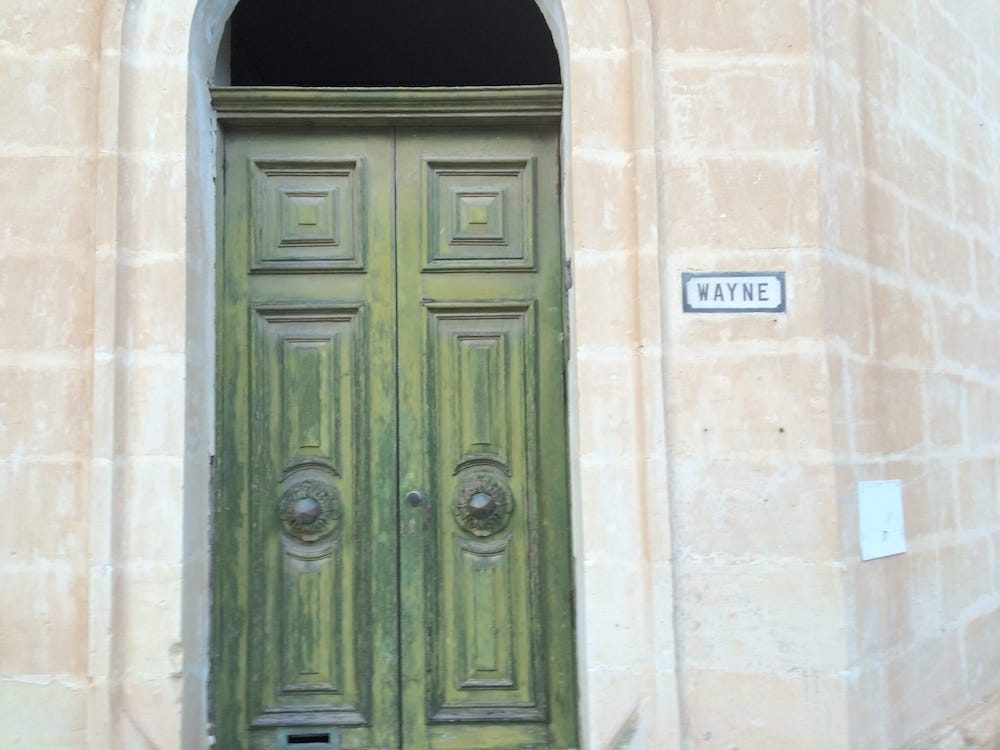 The sun was quickly disappearing and I captured the Church of Our Lady of Mount Carmel just before the sun disappeared.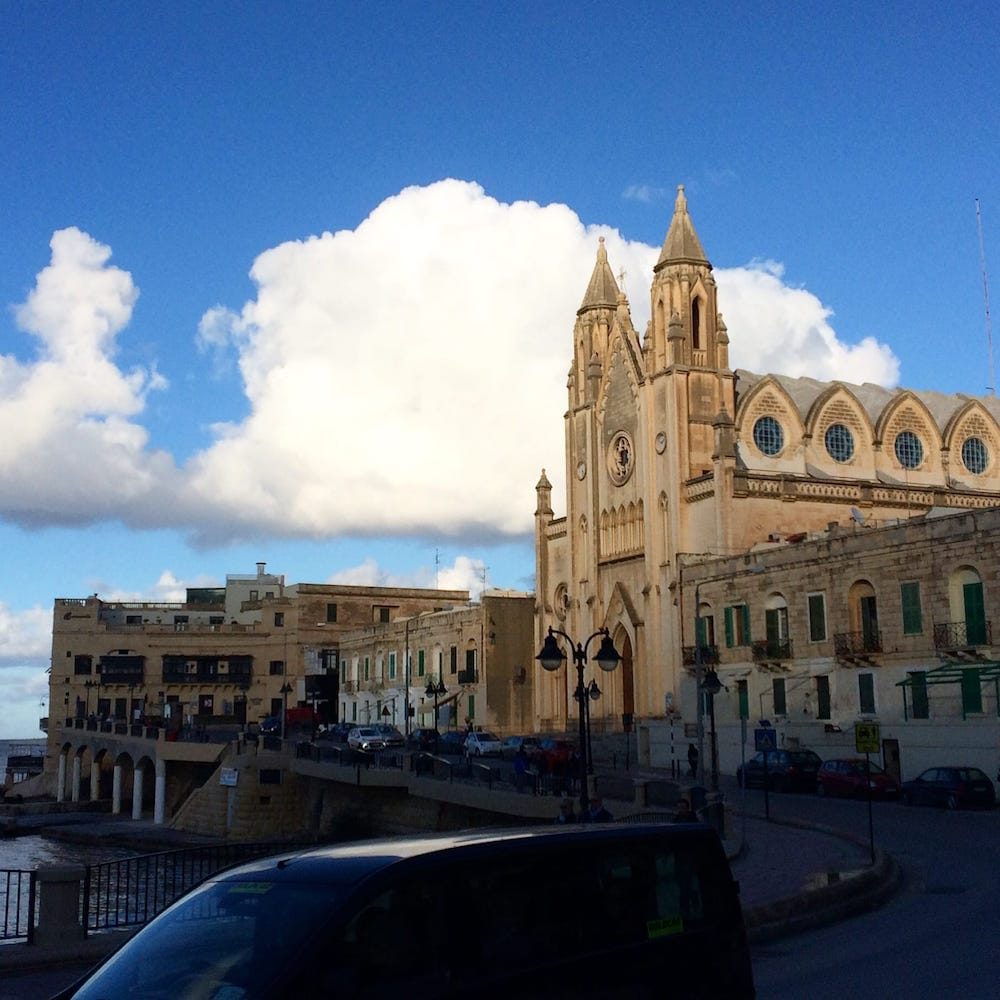 The following two tabs change content below.
Latest posts by Nathaniel Flick (see all)