A rainy, cold tour of Mdina. All the photos show it being baked by the sun! We are undaunted and set off on the bus to visit the old capital of Malta.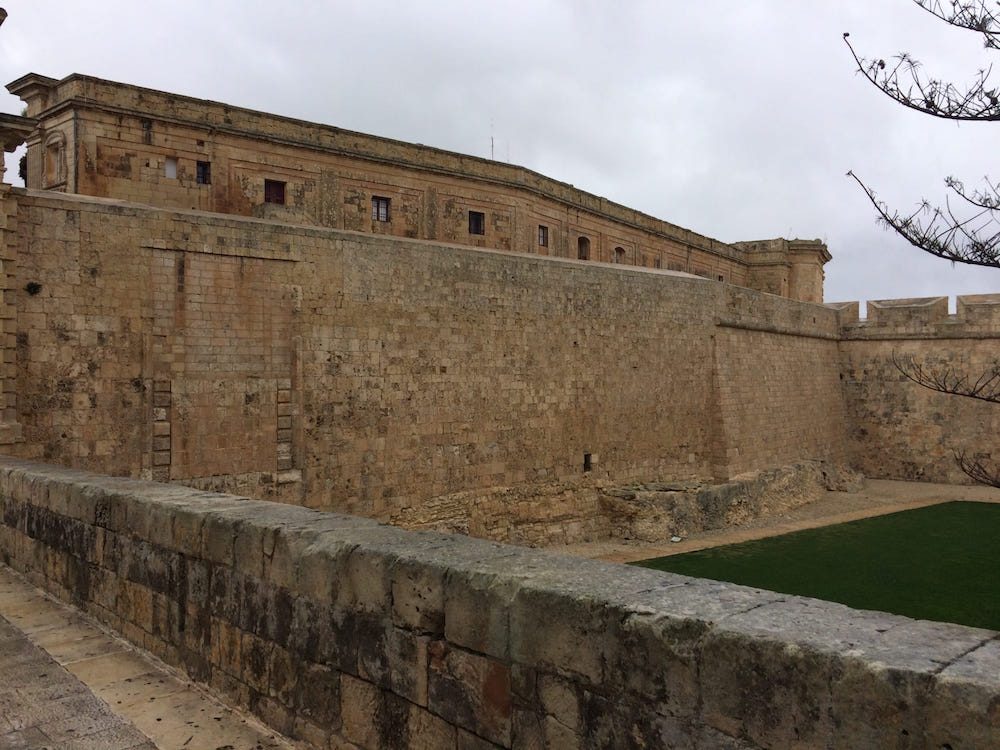 The entrance is regal, but small and imposing. I reckon it would be very effective at slowing anyone down, even making them crouch a bit to get through the small doorway here at the end of the bridge.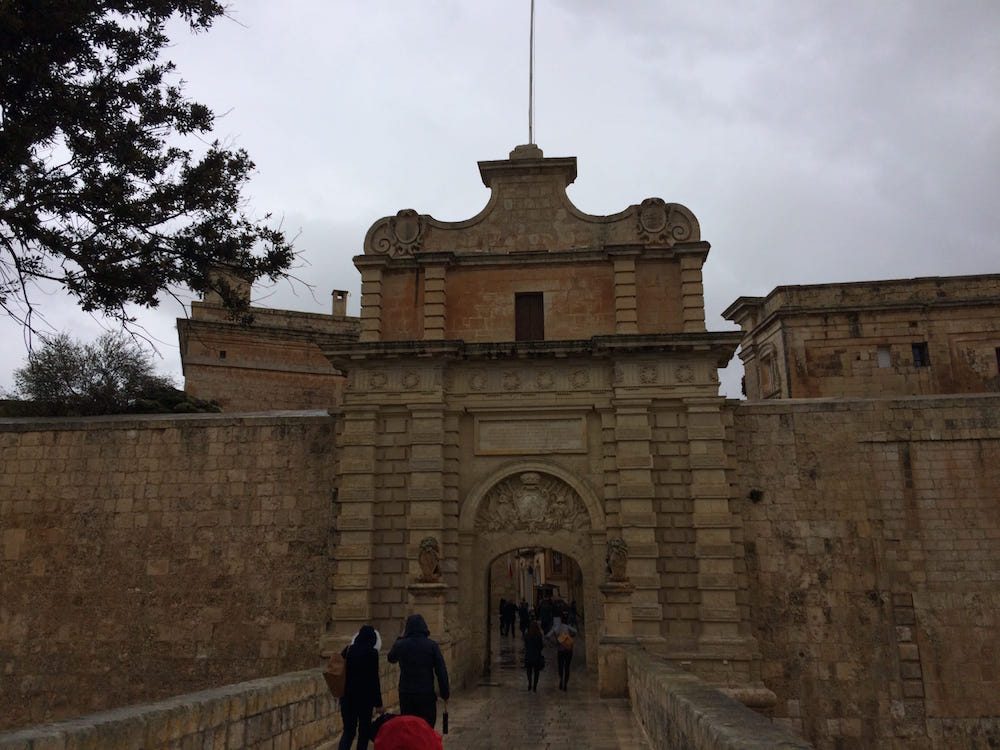 We had fun walking down every alleyway: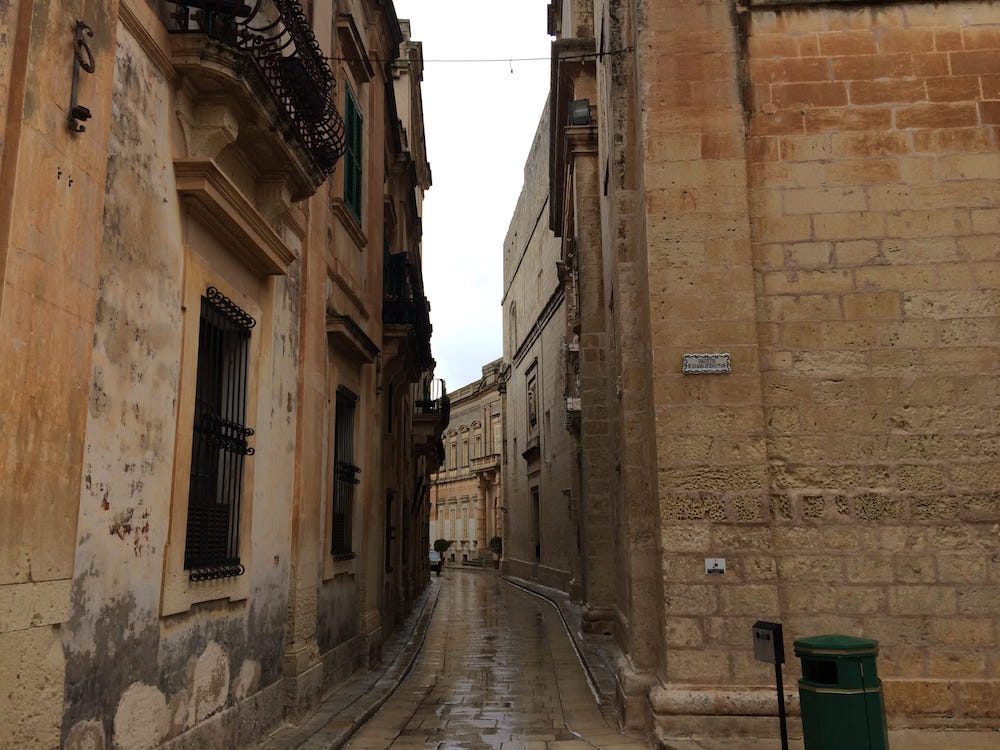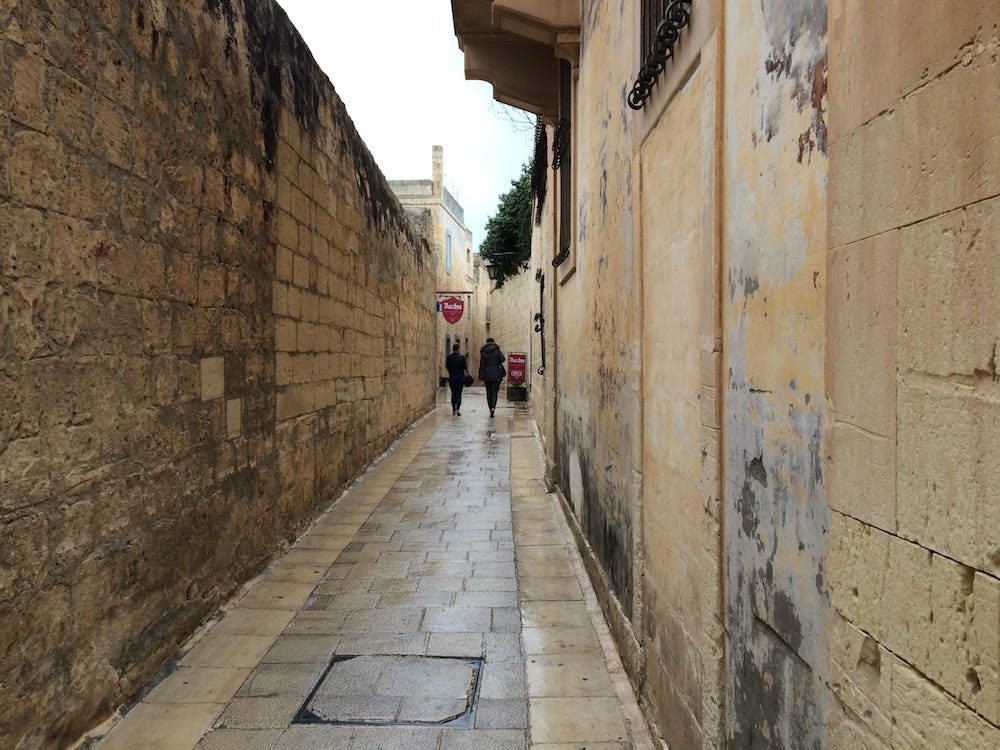 Near the gift shop at the centre of Mdina is Gilders, a working craft shop: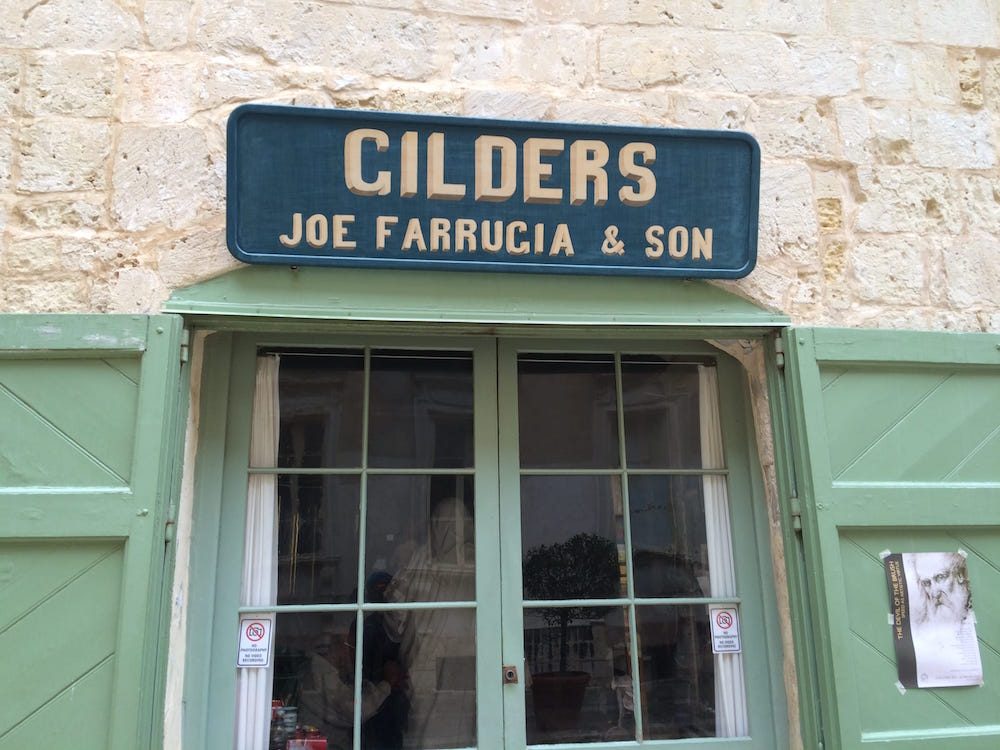 Strangely enough there were pieces of jewelry that reminded us of home: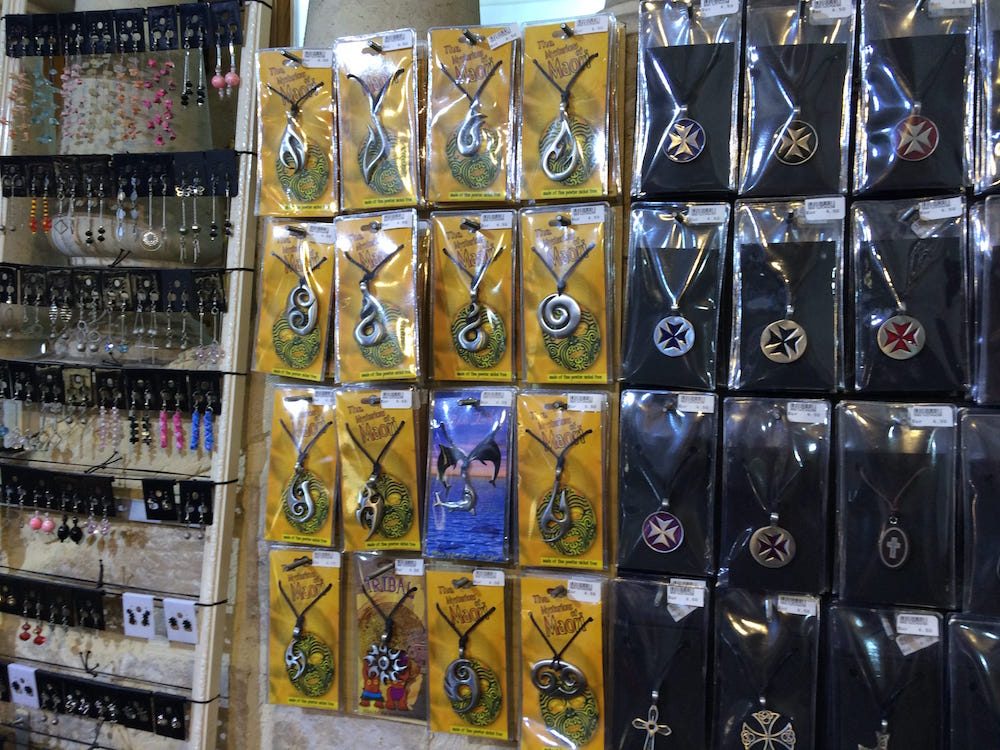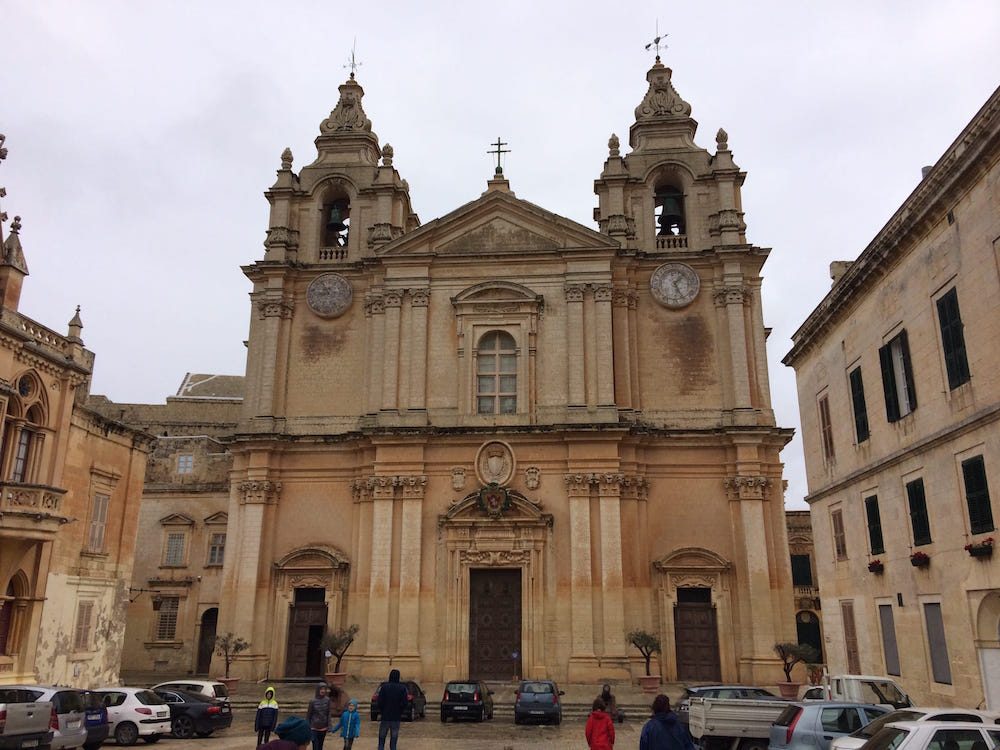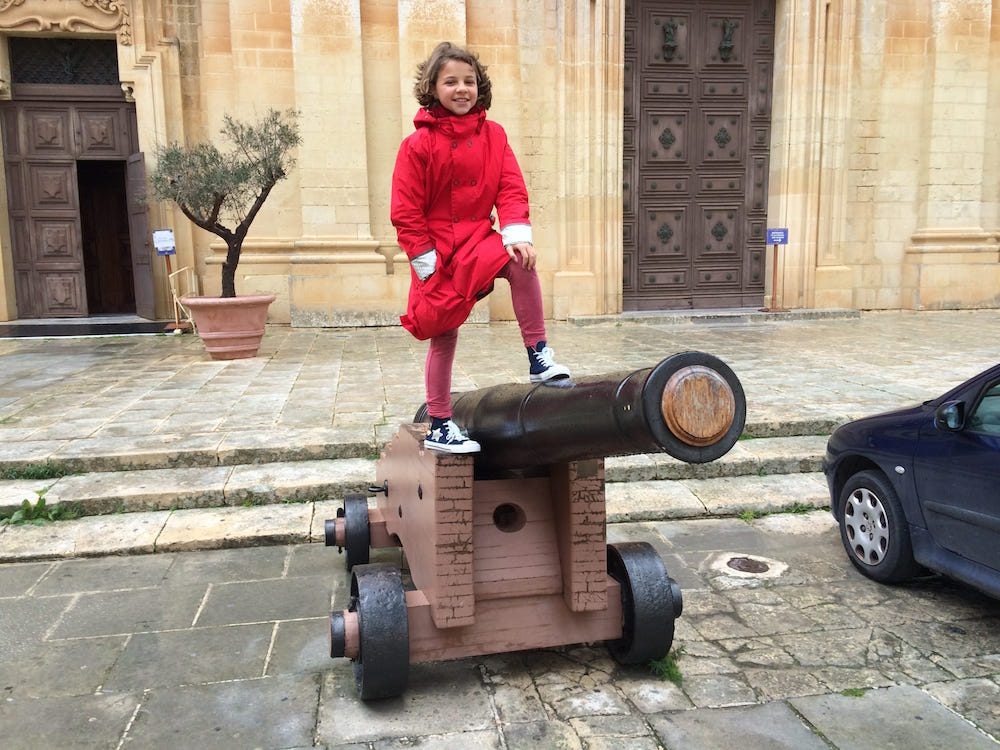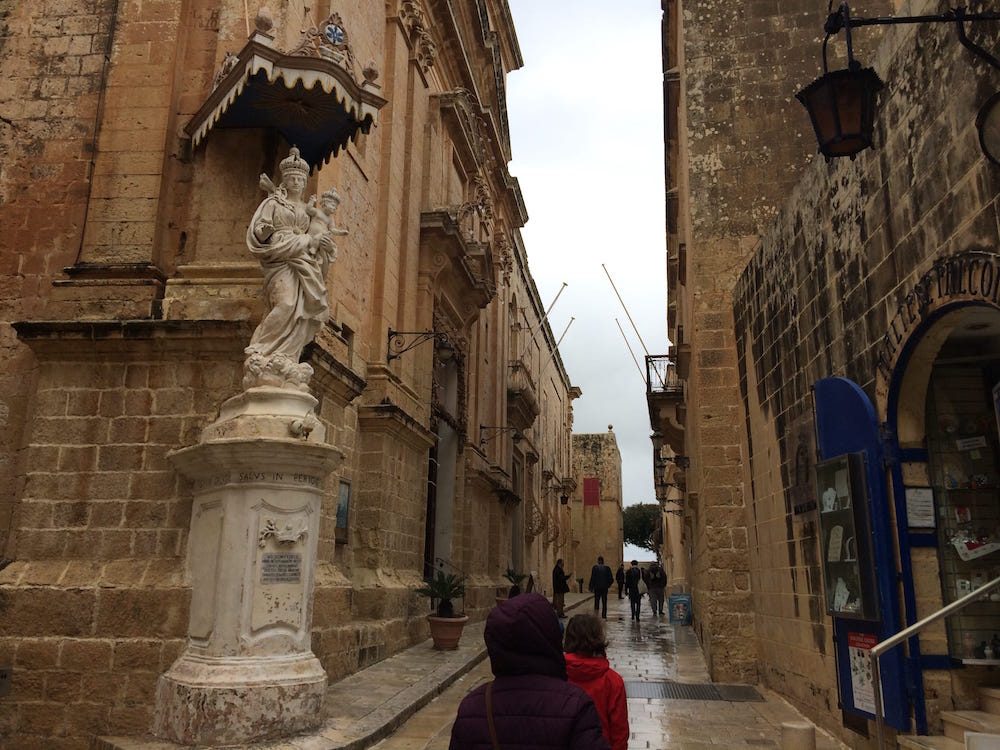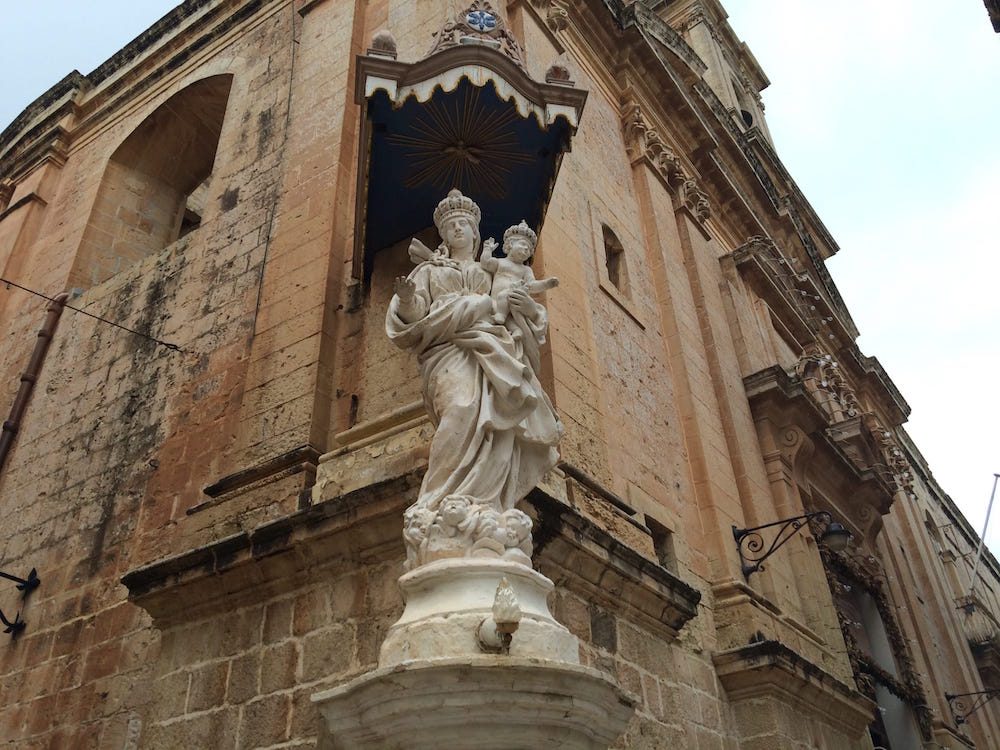 What a view! We could see Golden Bay which we had been to the first weekend we arrived when we still had our rental car:

We Rae-Flicks spend all our time together, and cram ourselves into the tightest of spaces at the first opportunity, ha! 🙂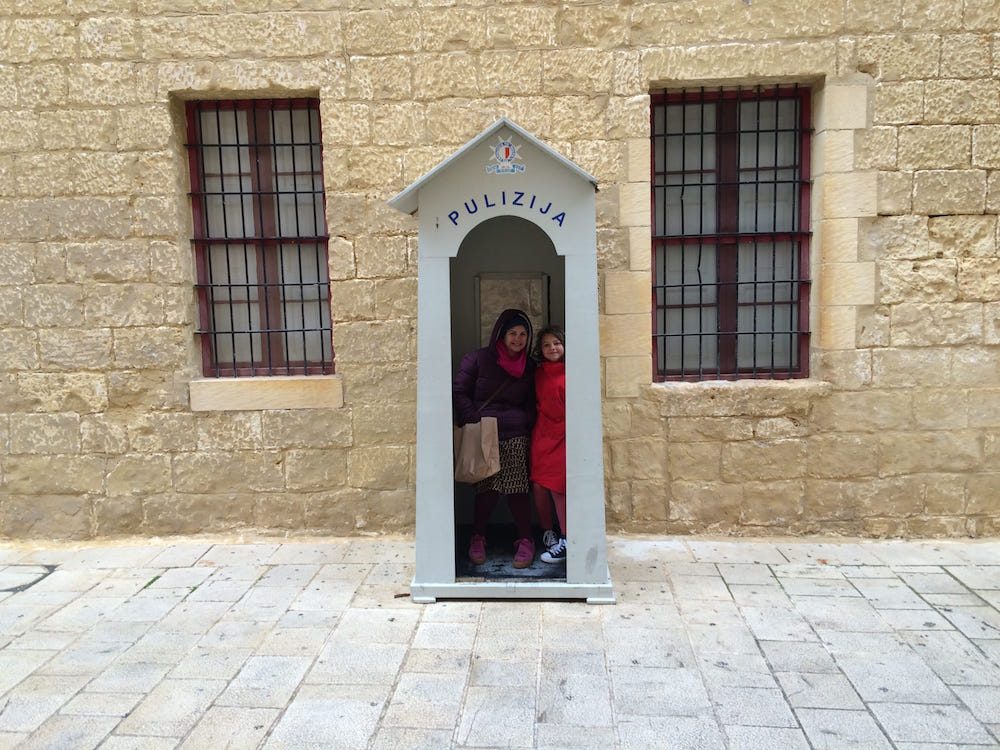 I simply loved this little corner of Mdina, it has everything: Old doors, trees, stone walls and ancient history: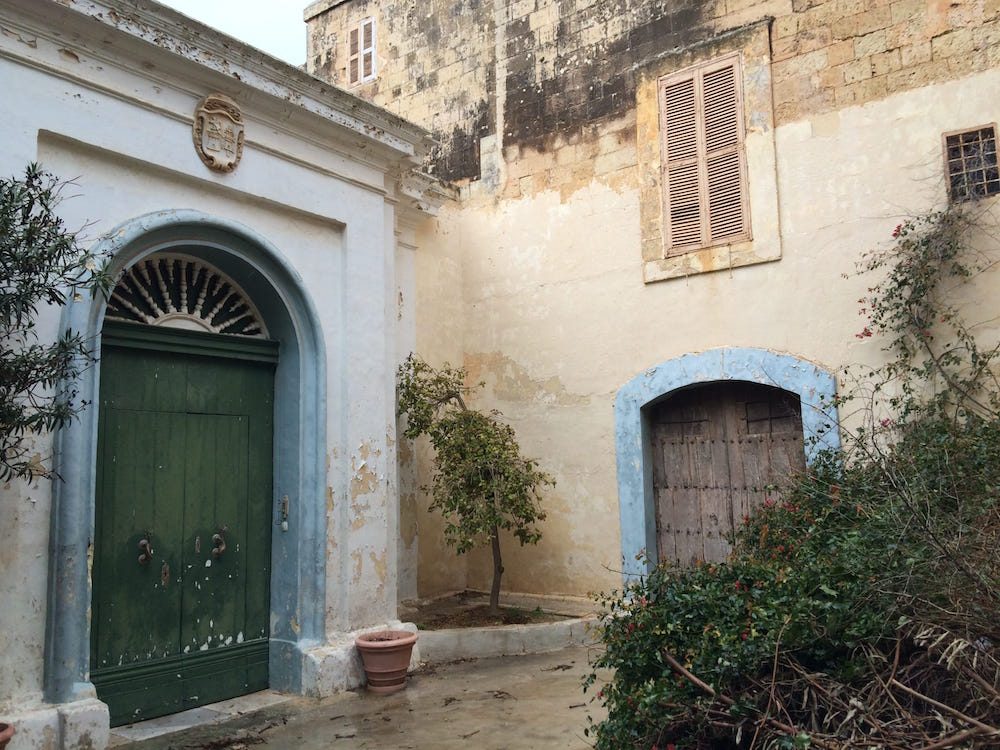 I love how my daughter can brighten up the coldest, windiest alleyway with her smile and gregariousness: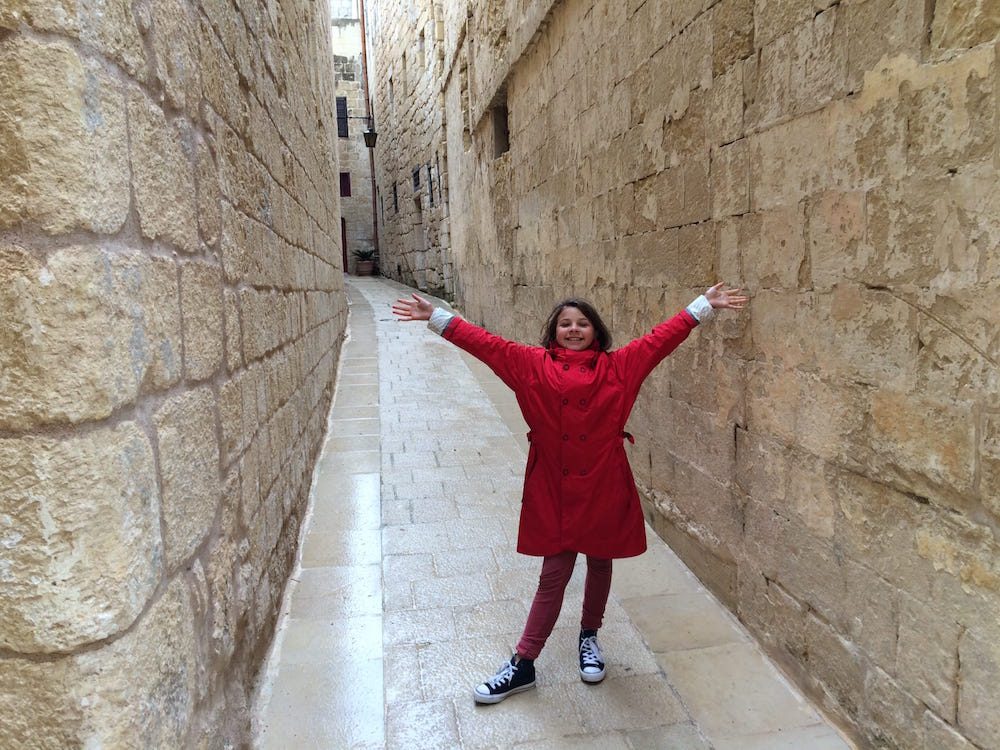 And another sweet doorway! What deep purple, it just so happens to match Alice's jacket: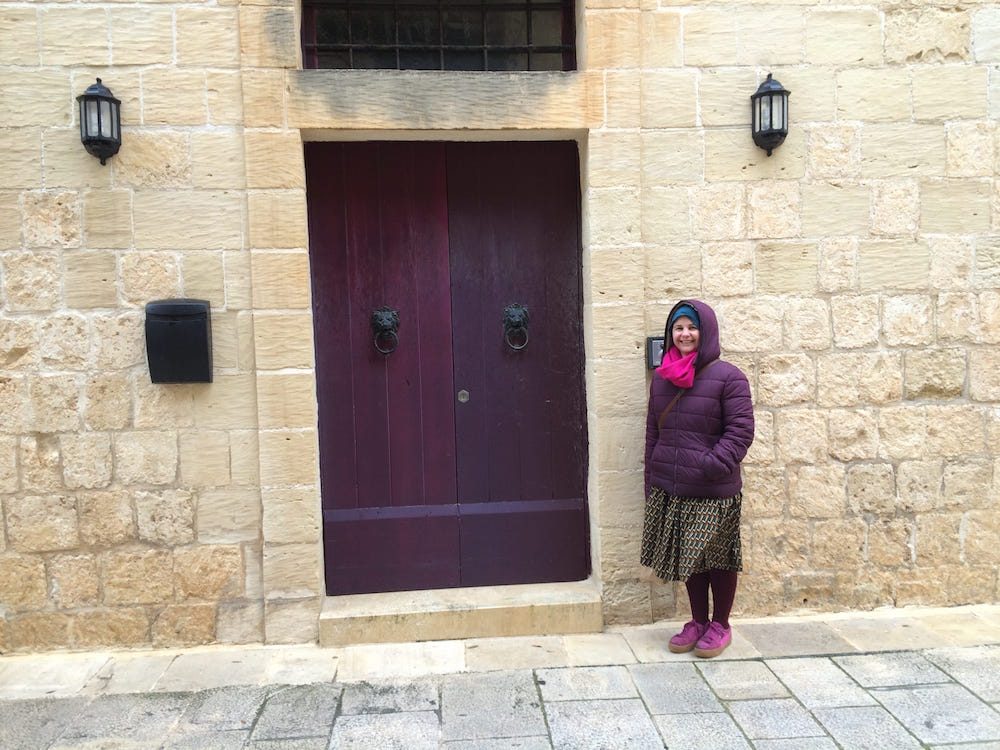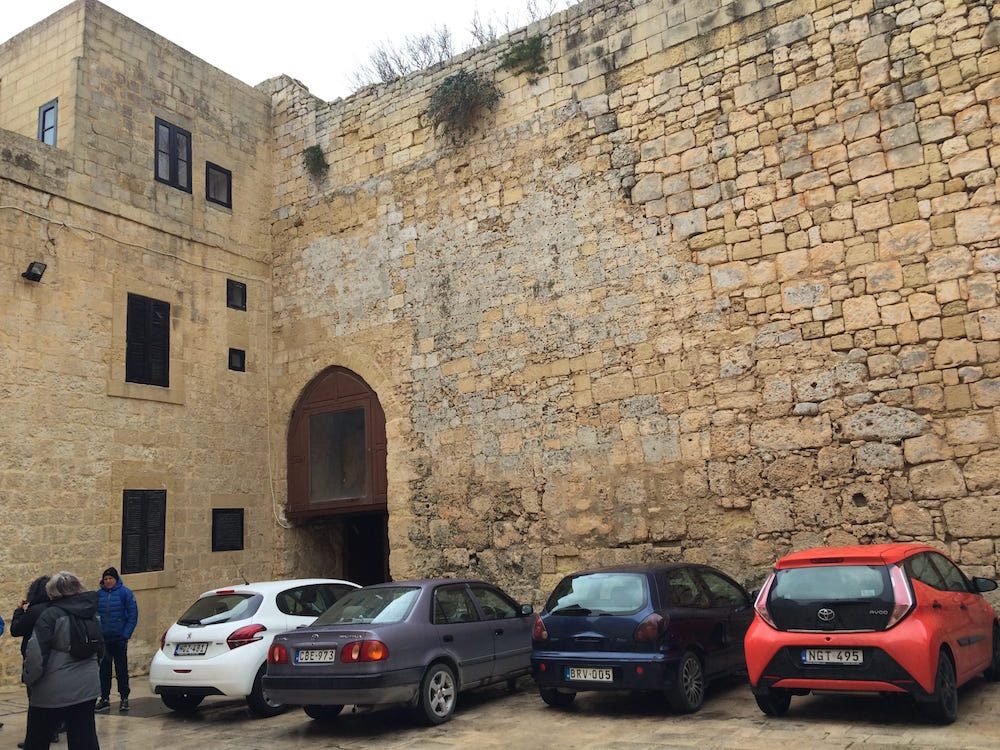 It's the little details that tells the biggest stories. Malta is proud of its history, and just because you visit doesn't mean you get all the information. You have to prove yourself and be humble and curious: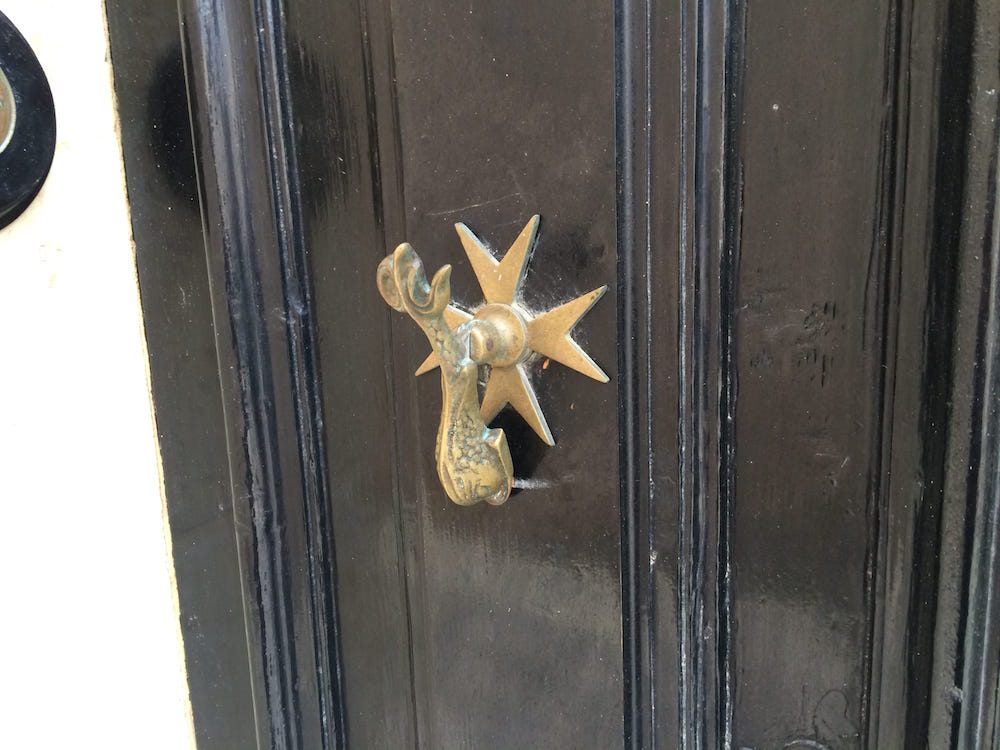 I'm sure this restaurant is busy in the summer time: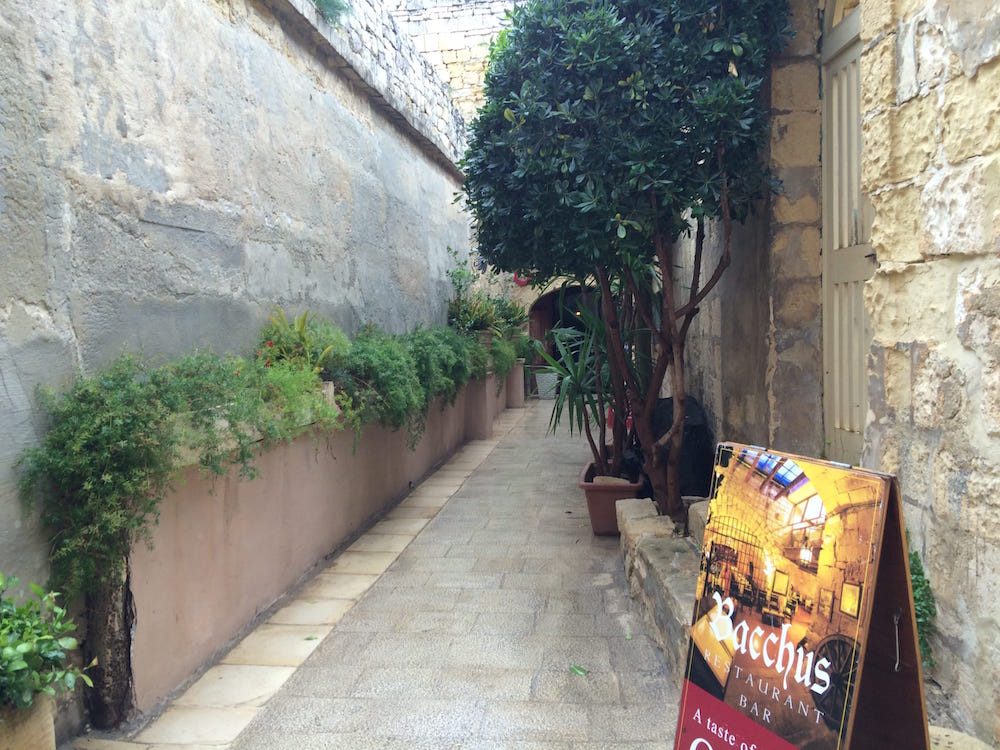 Our day wrapped up at Mdina, and all of us chilled to the bone, we hopped on a packed bus back to Sliema, and the countryside is just as interesting as the historical sights: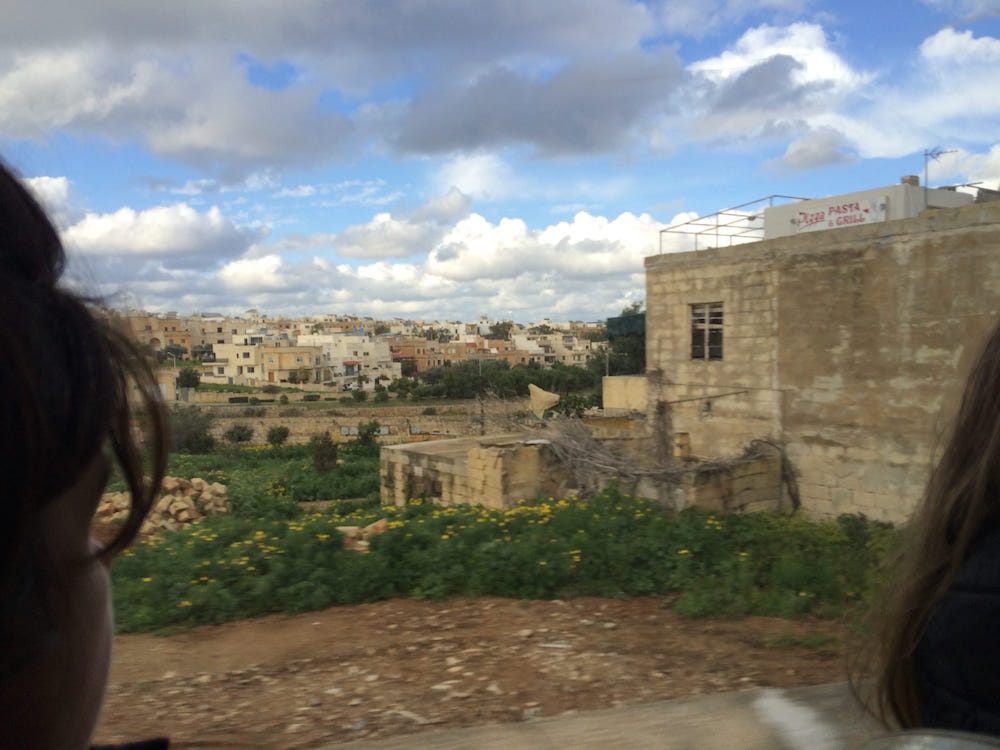 I'm glad we made it to the old capital of Malta. It's at the heart of Malta, but these days, the action is on the coast at Valletta and Sliema.
The following two tabs change content below.
Latest posts by Nathaniel Flick (see all)