This weekend we saw two different kinds of races, and met a cat.
Last week was pretty crazy, reality has set in that we're in for a harder slog than we thought trying to manage working, schooling the kids, and travelling at the same time (and we're not even travelling yet!) So Saturday we decided to hop in the car and take a drive to relax. We had no plans at all except to go to Pollard Park.
First was Pollard Park close to where we are staying and downtown area as well. It has a playground, golf course, botanic garden, and we stumbled upon a fantail grove; they fly close to you and I think it's because they are protecting their nests, sorry you fellas.
In the distance we could hear a track announcer calling a horse and buggy race or two, and we looked across the golf course and spied the Waterlea Raceway. We drove over and sadly all the races were done (we found out later these were most likely practice races, not real ones). Oh well, we sat on the stone bleachers and ate a picnic lunch.
Next we headed out west on highway 6 toward Renwick and stopped at the local school playground, Renwick School.
And then we heard loud car noises. A quick check of google maps later and I could see a race track oval clear as day (please don't ever use Apple maps, they really suck especially for directions in New Zealand; I got lost last week looking for the one Blenheim Library!) and we all rushed to the car to get there; we didn't want to miss these races like we had at Waterlea.
Welcome to Eastern States Speedway, Renwick, folks. What a great time we had and this was completely unplanned, we made it to the last race of the season, complete with mini stocks and saloons, and a demolition derby and even a soccer game with cars bashing around a gutted tiny car shell. The race track at times was littered with cars but this only made it more fun; the safety crews were quick and reliable.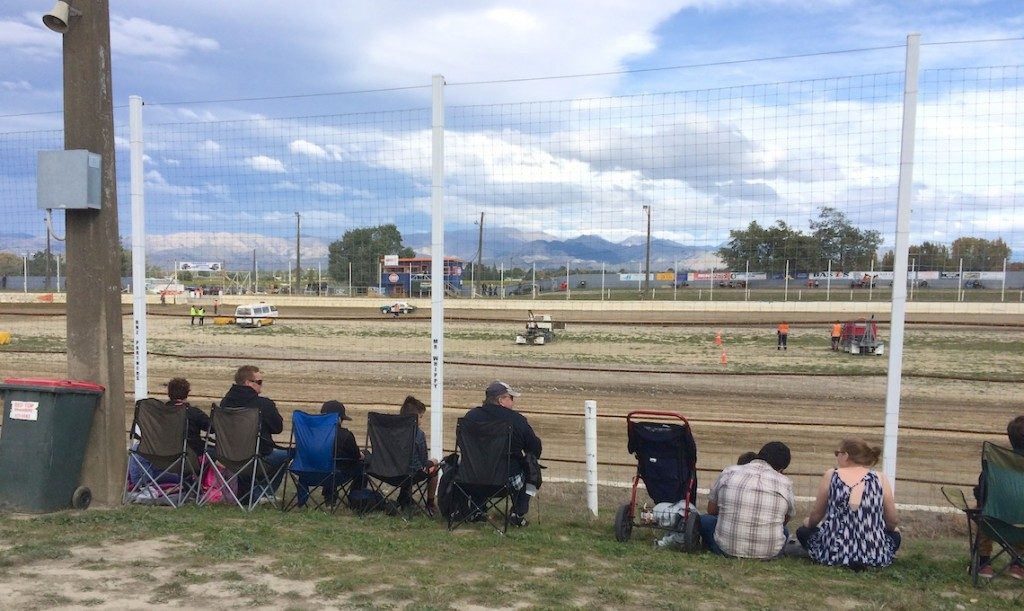 Phew what a day. Apologies for this short post, in fact, I had a super late night last night catching up on work and doing tax prep (we know how to party!) so I'm headed to bed. Our weekend was a much needed break, I can't recommend taking breaks while you're nomadic as it's key to keeping a few shreds of sanity.
The following two tabs change content below.
Latest posts by Nathaniel Flick (see all)