We went to the Cattedrale di San Domino at Diocletian's Palace and while we didn't go inside, we went around it and below it and saw some amazing Roman architecture along the way.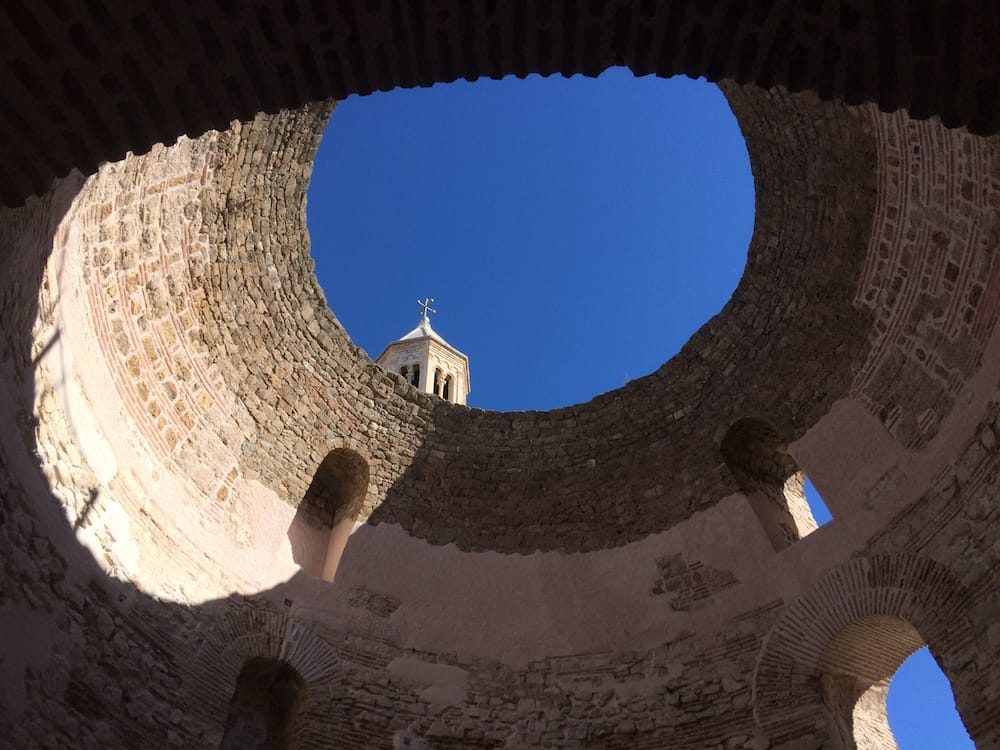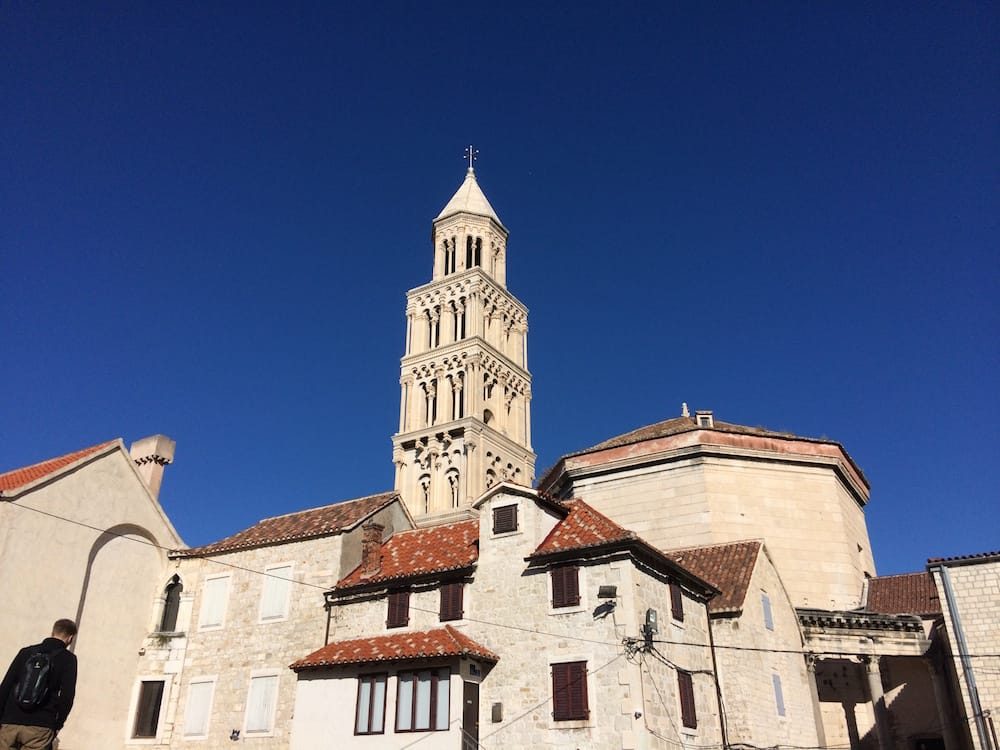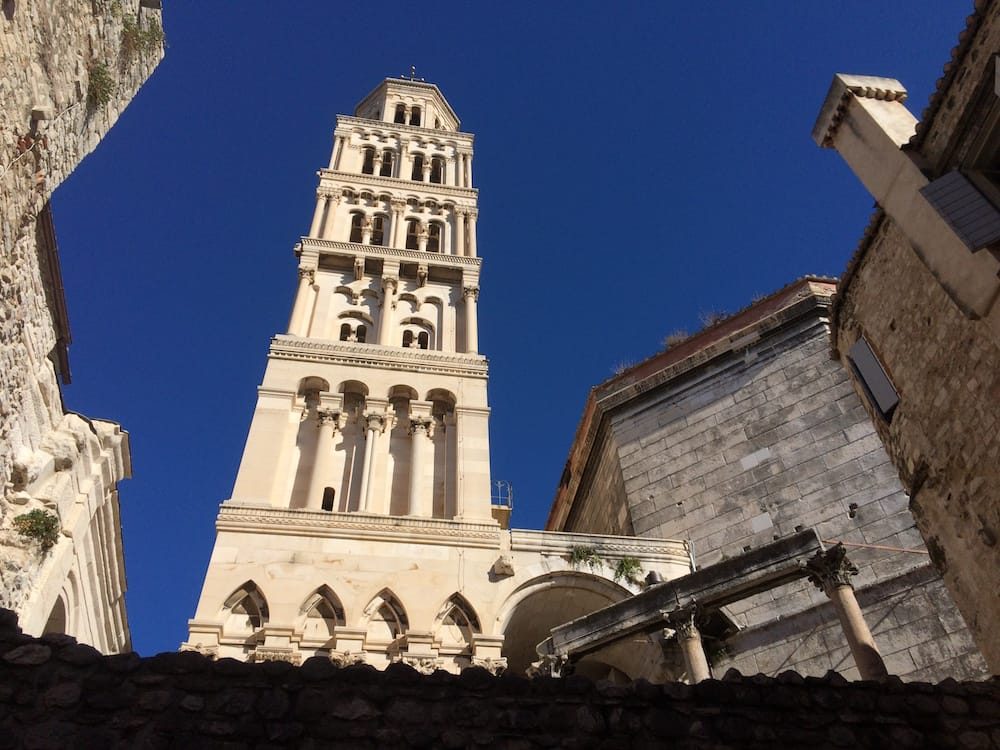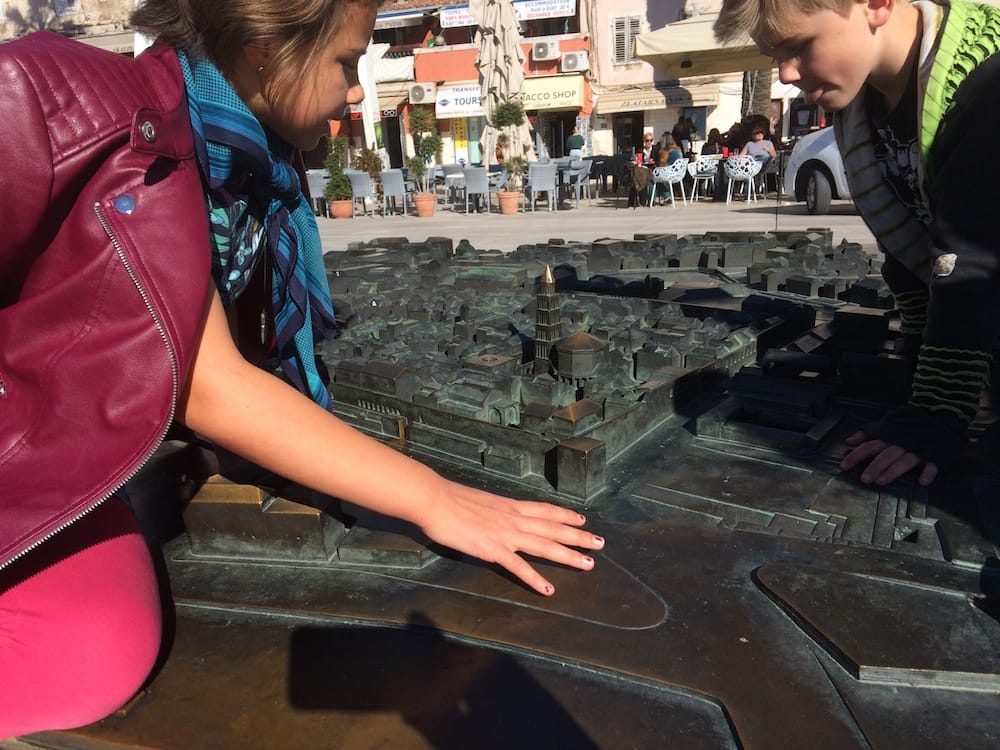 We headed up to the Marjanska Vrata park with our first stop at the beautiful Vidilica Cafe. The walk is steep but beautiful, with tree-lined stairs (we went the long way to finally end up here, as usual, but to be fair it's not well marked):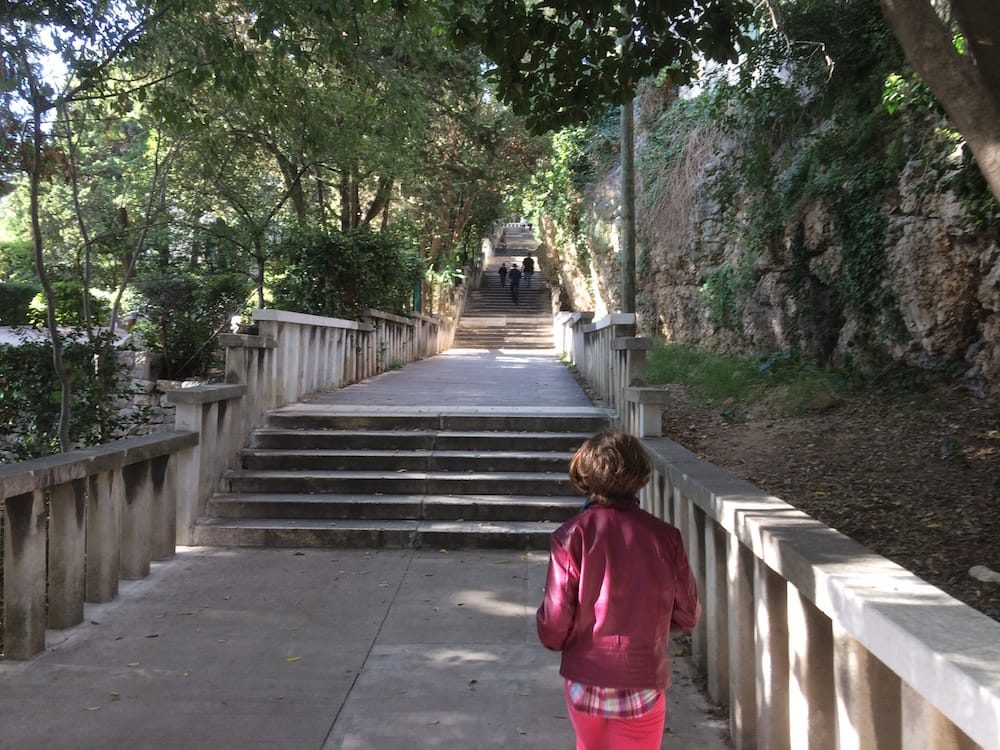 A cool breeze was nice at the top as it was still warm enough to make us sweat on the hike up. We ordered espressos and the kids got their usual lemonades. What a smashing view: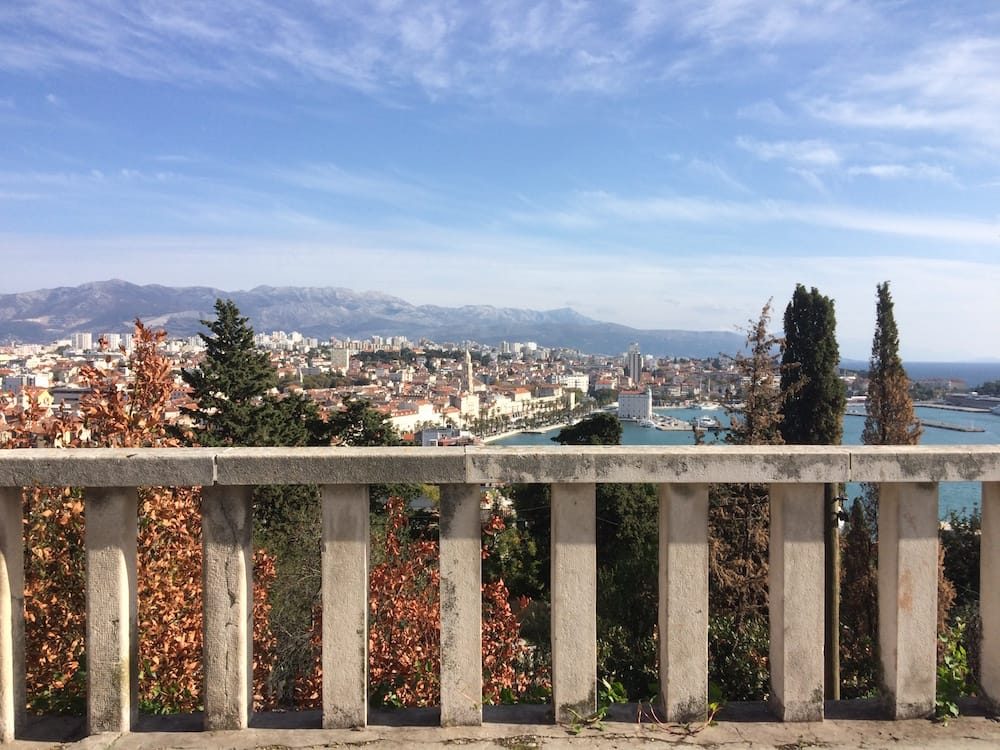 Next we kept hiking up and got to the very top of Marjanska Vrata park. We saw a man let his donkey loose up here and it actually served as quite an efficient, and quiet lawn-mower! The views here were fantastic and there were lots for the kids to do on the playground: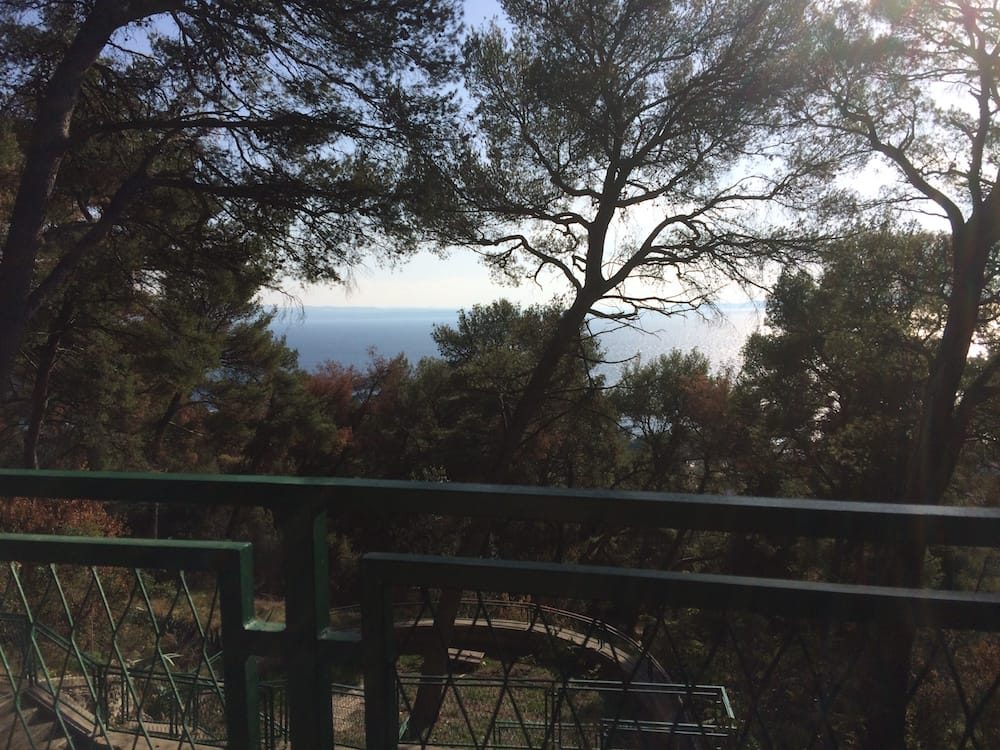 The walk down the other side took us through the neighborhood on the hill and it was a nice and wide, car-free lane: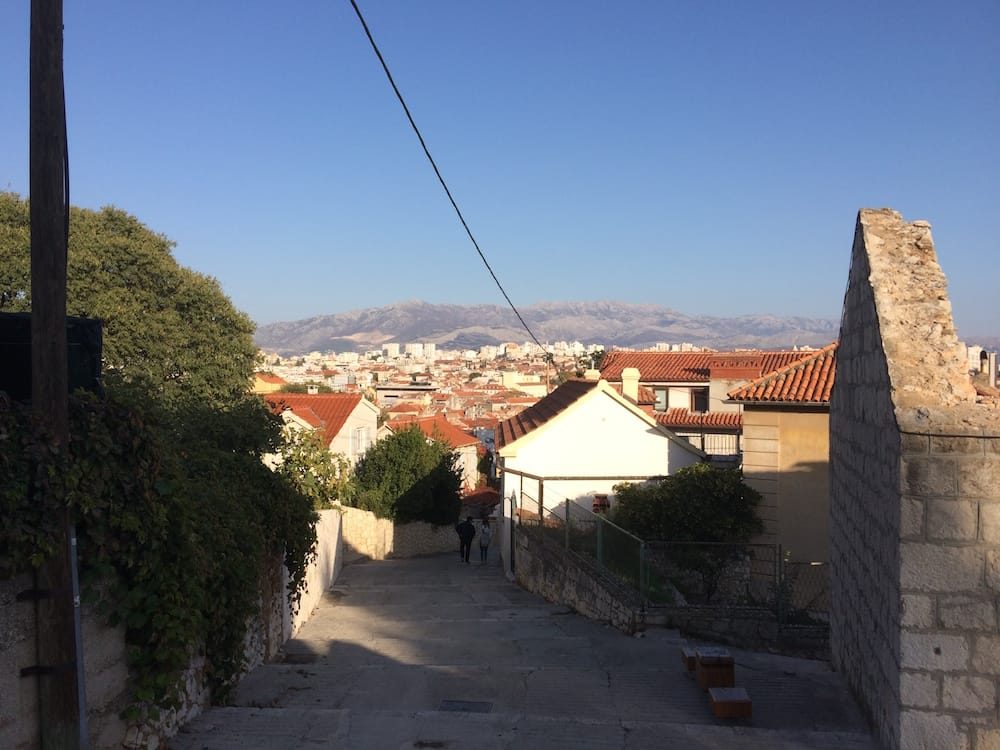 My daughter is a budding photographer, she's really keen to have her own phone. Some day soon :).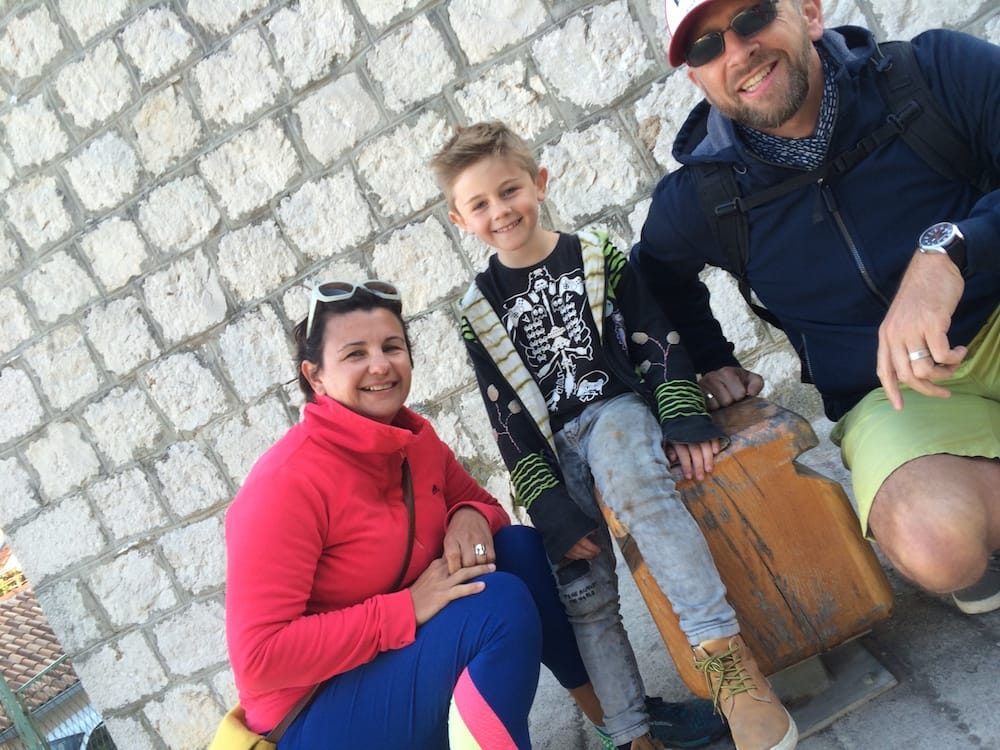 This 1950 with the face graffiti is another reference to Torcida (see our last post here) and can be seen all over Split; this one is at the bottom of the walk down from the park: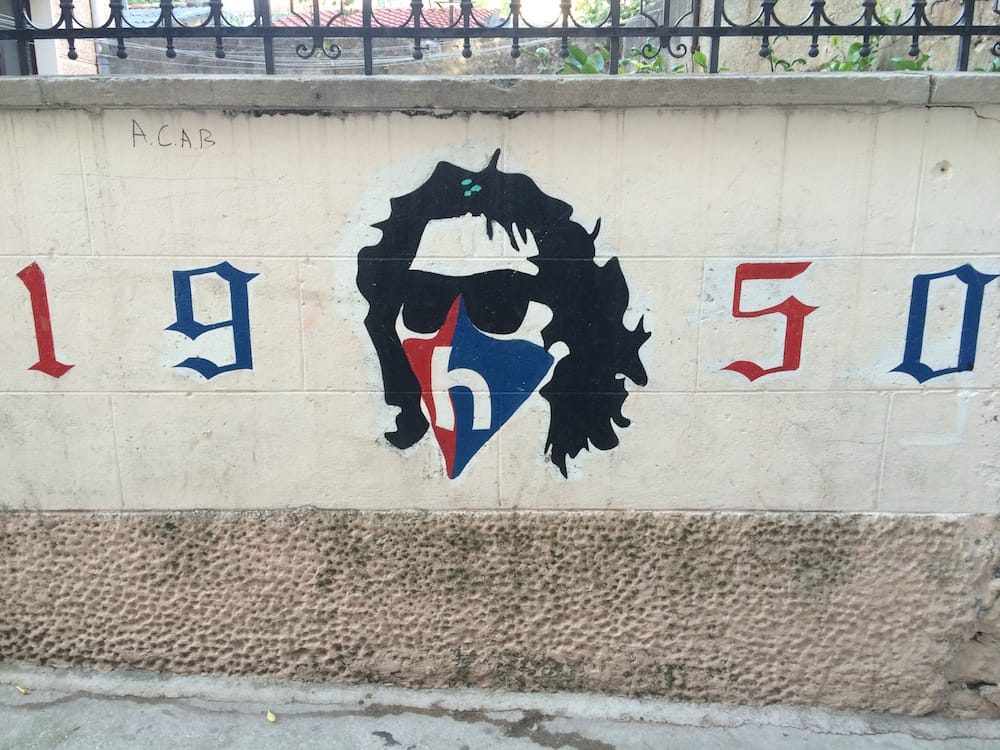 I know what these signs mean, but they still make me laugh. Are people allowed with a child and a triangular dress, but not those in their underwear? Ha ha. I do love the fact that most of Old Town is car-free, it makes it a lot more fun, and safe, to walk around.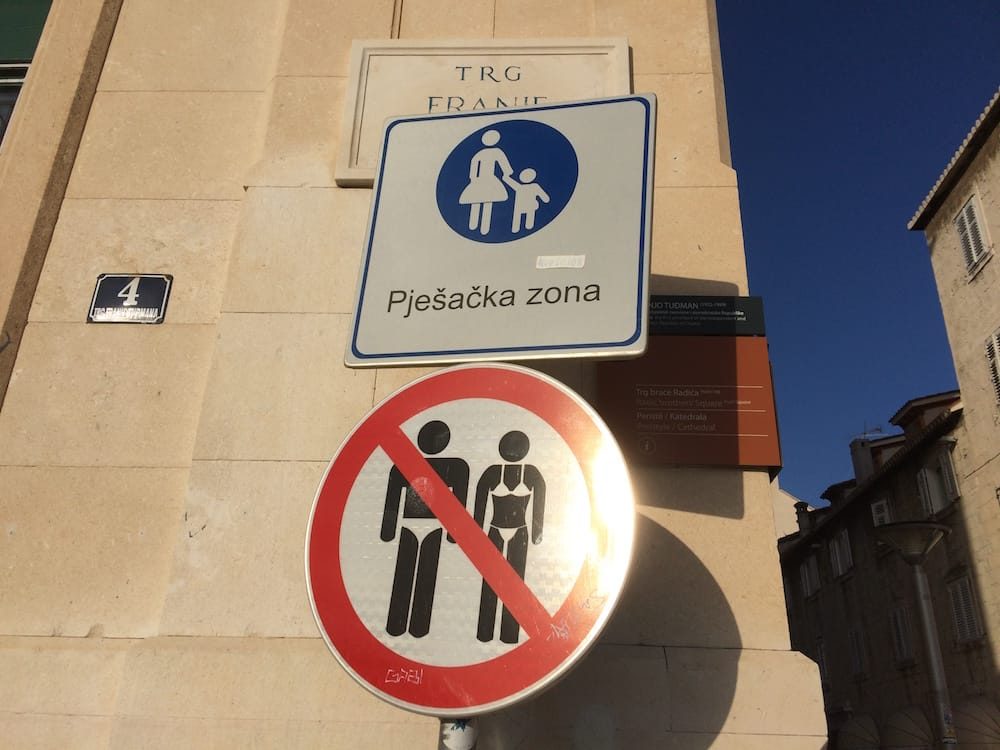 The following two tabs change content below.
Latest posts by Nathaniel Flick (see all)