Split is a vibrant city, but venture a little further from Old Town and you find it also has buildings in disrepair. We did some more walking to find street art, and to get a closer look.
Random but I had to take a photo of our beloved Mall of Split bus, #15. By now getting on buses in other languages is pretty simple as long as you have exact change and know how to ask for four tickets (and know that those tickets last exactly 90 minutes):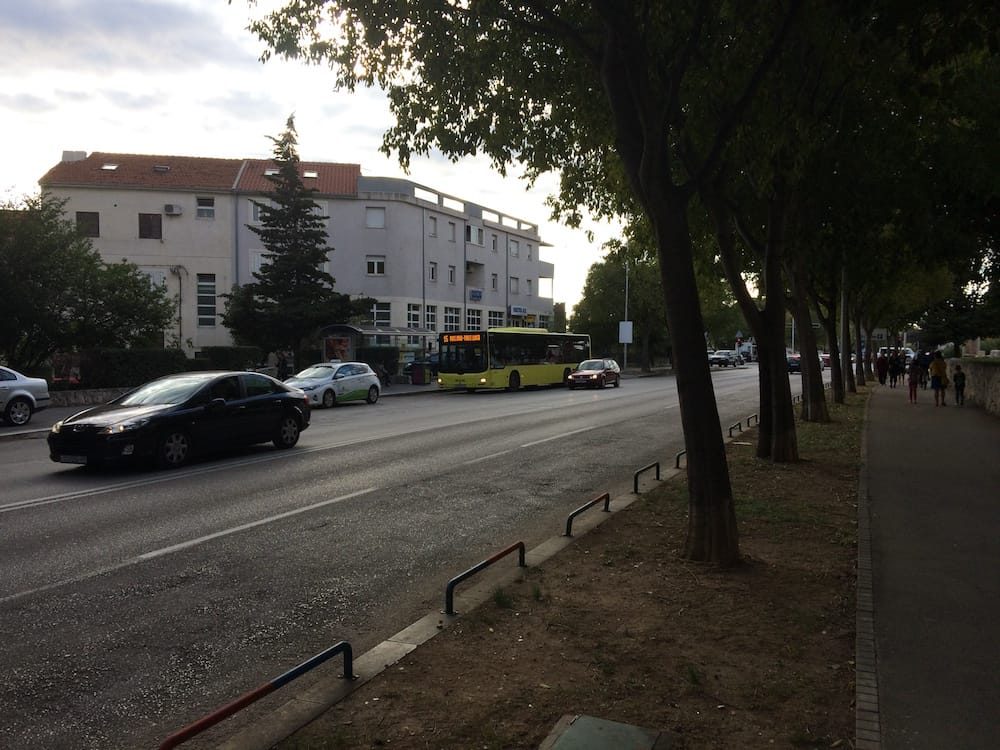 The Riva is a focal point for Split for obvious reasons; just look at it!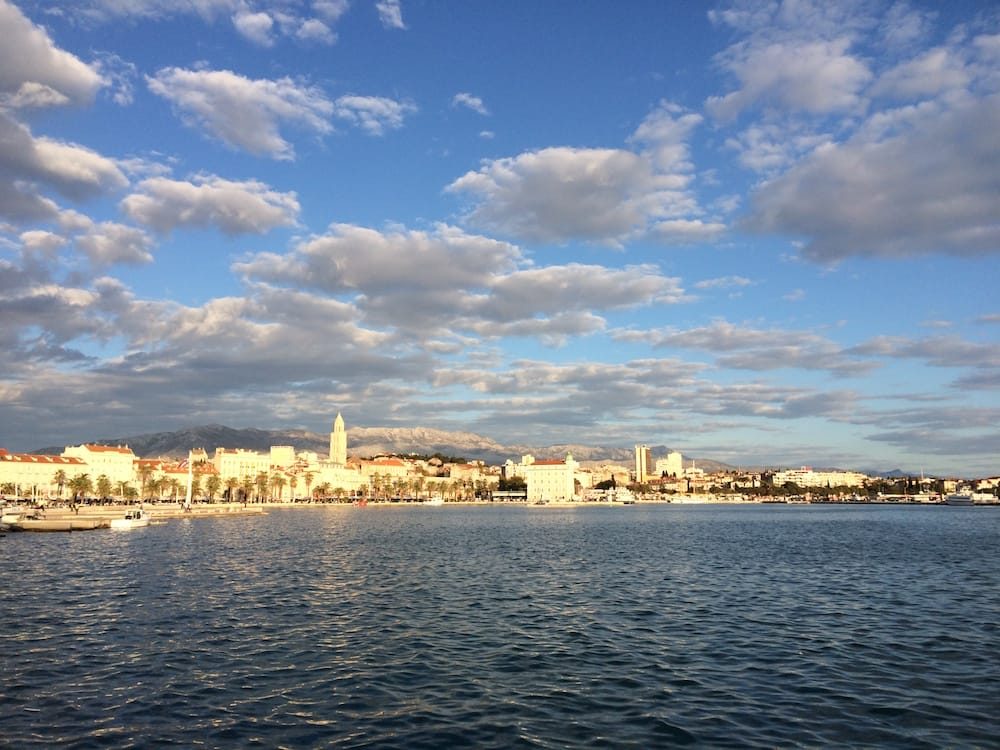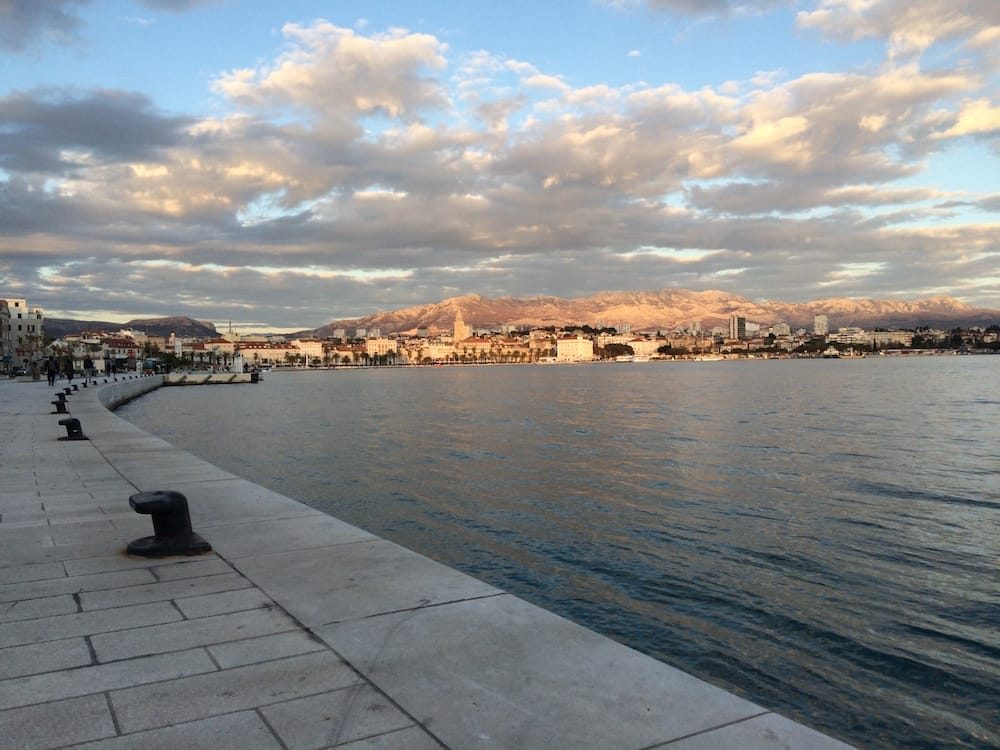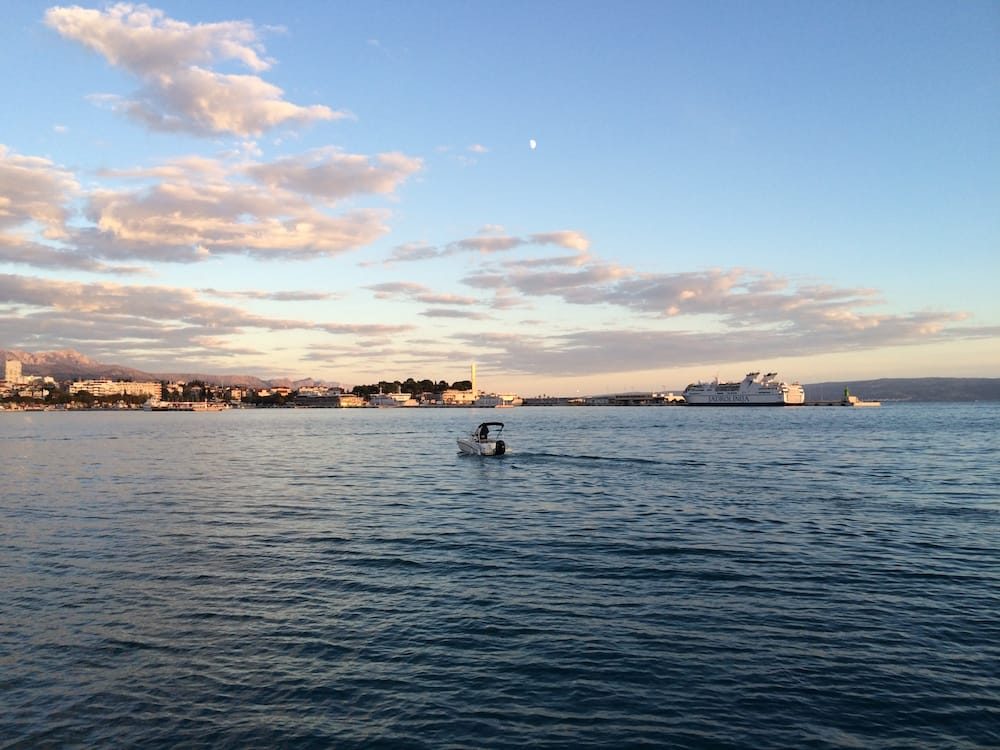 Another awesome sunset. You almost feel like you're missing some of it when you're not ten stories up.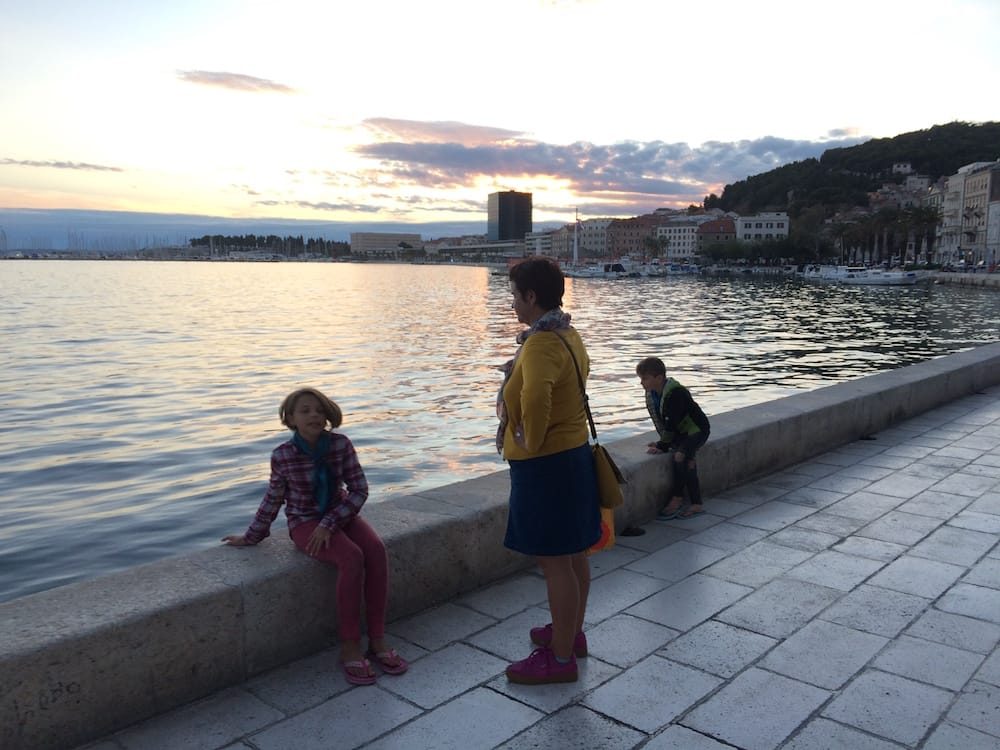 And the obligatory Split sign, with the kids having a bit of a play on it. It's simple, uncomplicated, alot like Split herself.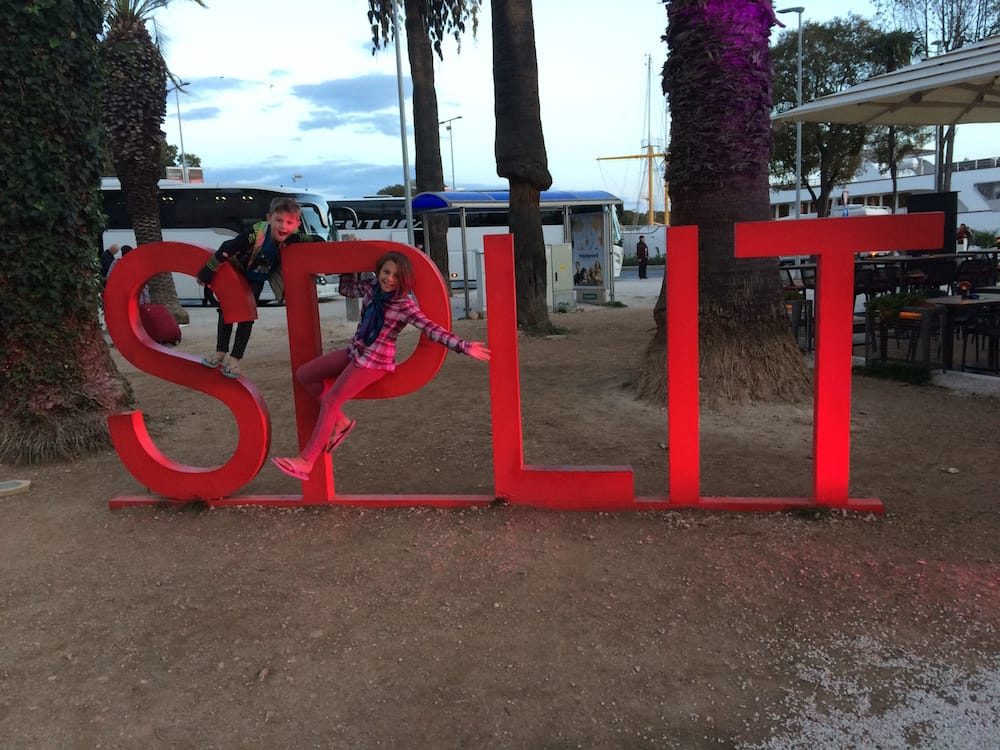 If you love football/soccer then you'll know all about Hajduk Split. This sign/symbol is all over town, even in our Tommy grocery store: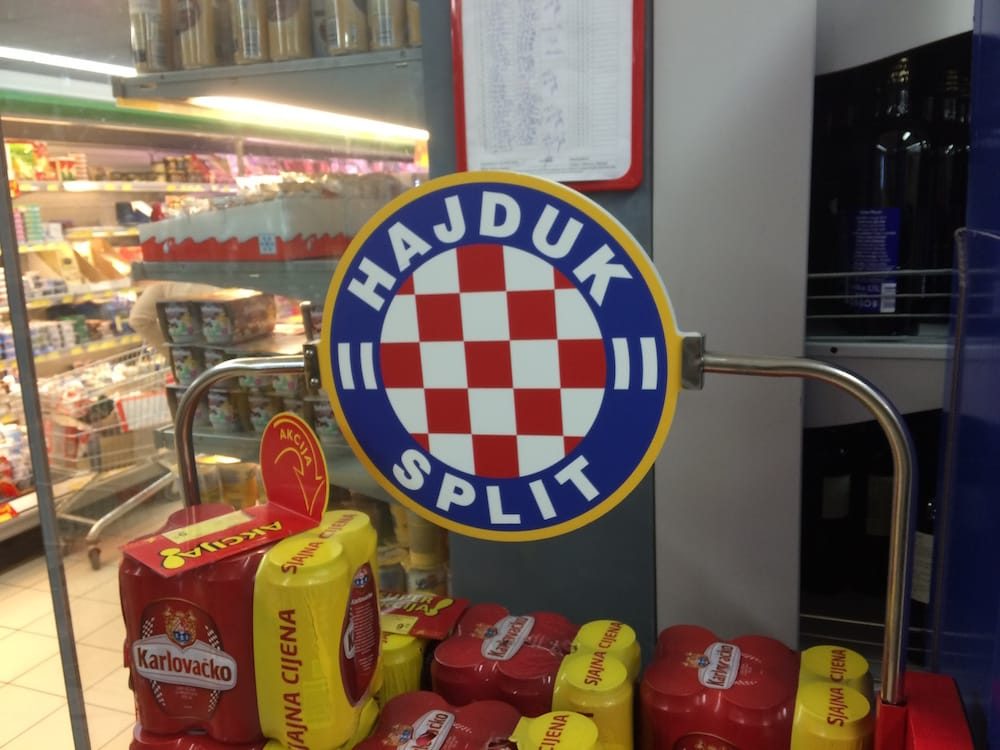 Torcida is the fan organisation for Hajduk fans (borrowed from the Brazilian name for a "torcida" or a group of supporters), and it's also legendary and has its logos all over town but especially in the old neighborhood just east of Old Town: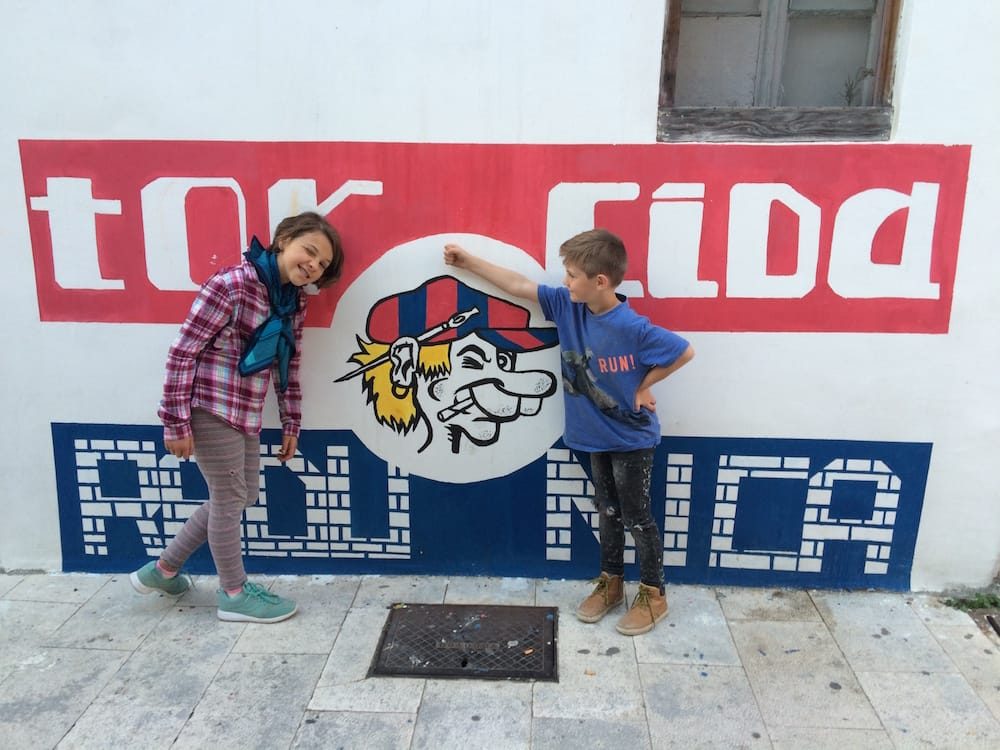 We've been spoiled by having easy, cheap access to pomegranates in Split – they are everywhere! My daughter eats them single-handedly and leaves gruesome evidence behind: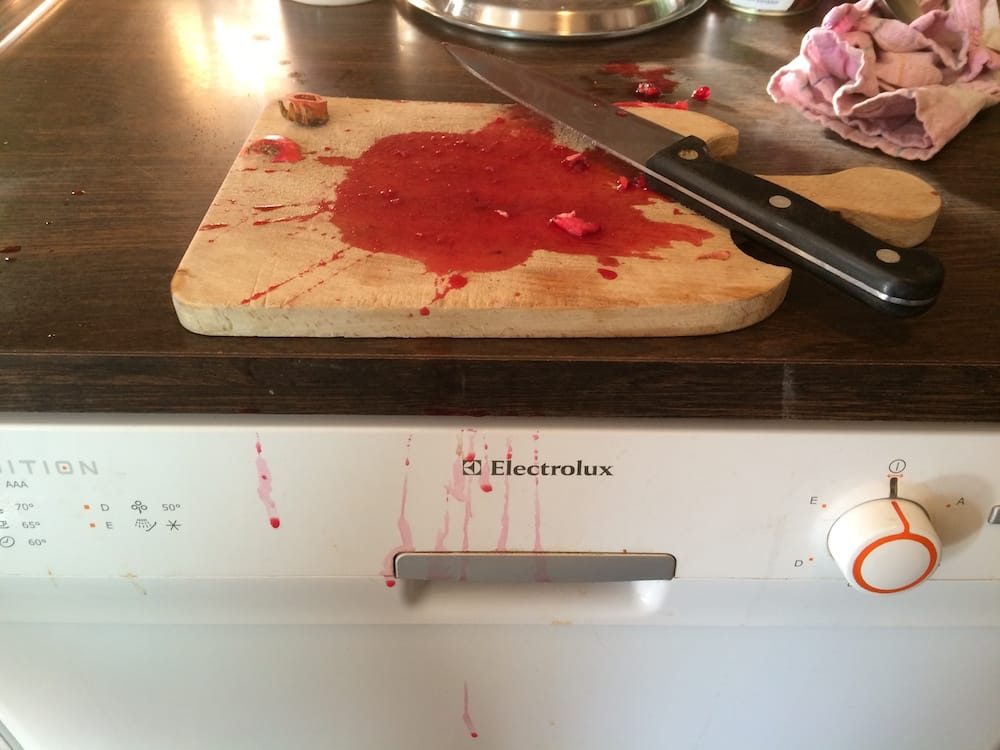 The Hall Gripe or Arena Gripe is a sports complex that's looking a bit run down these days, but it can host quite a few people for sports and music events. It housed our Tommy market, so that's the main reason we saw it at least twice a week: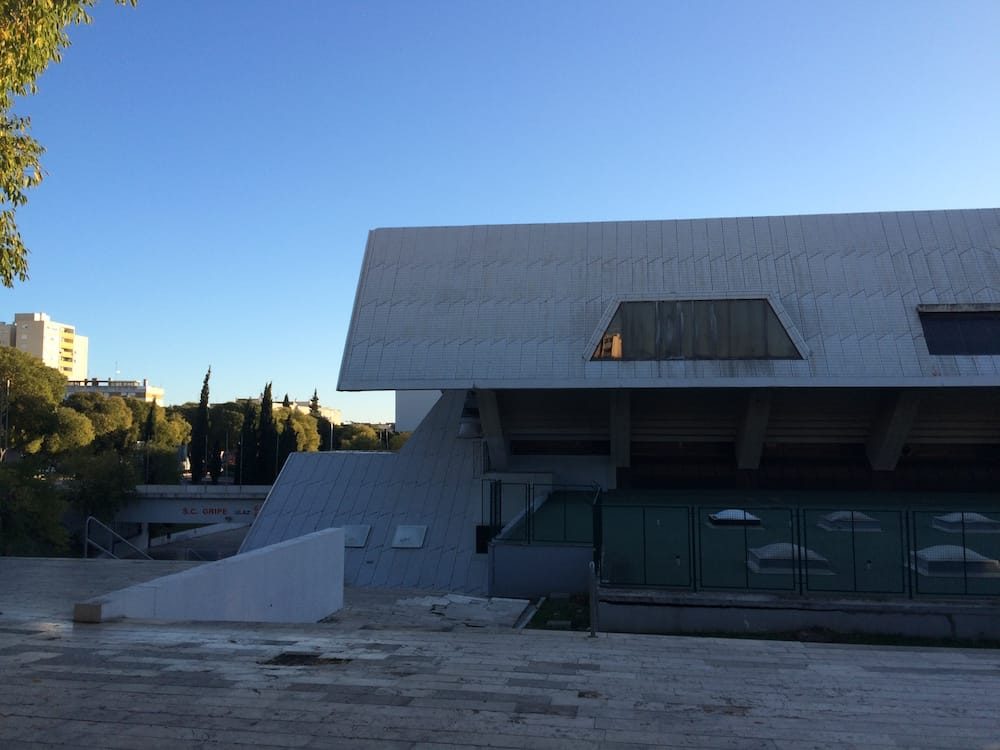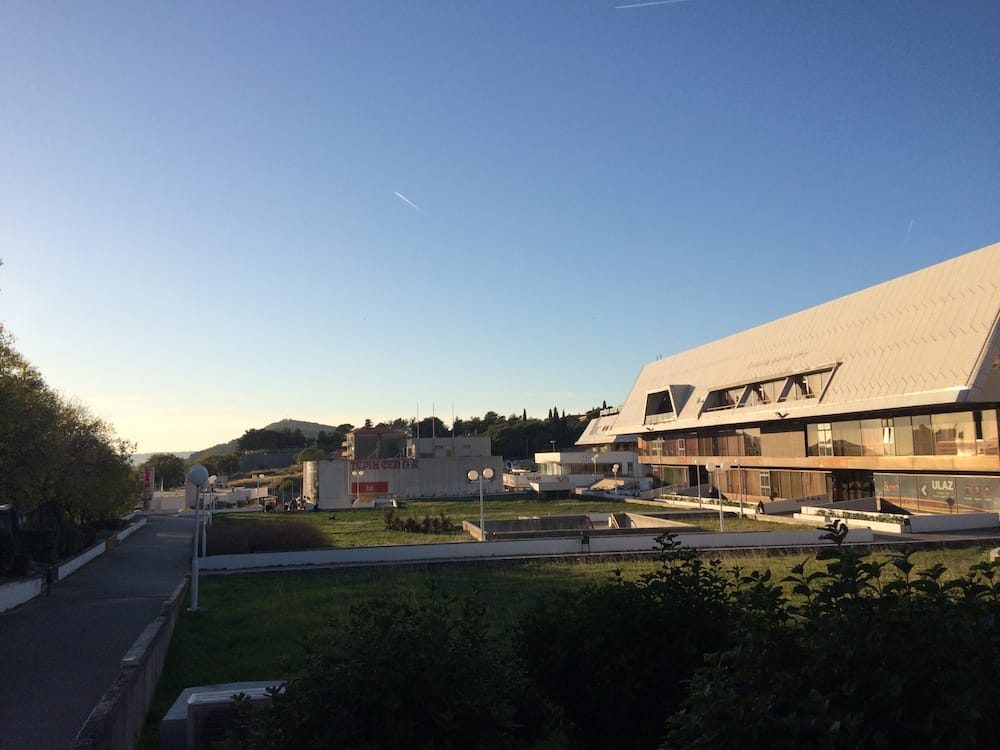 More street art, some of it very philosophical: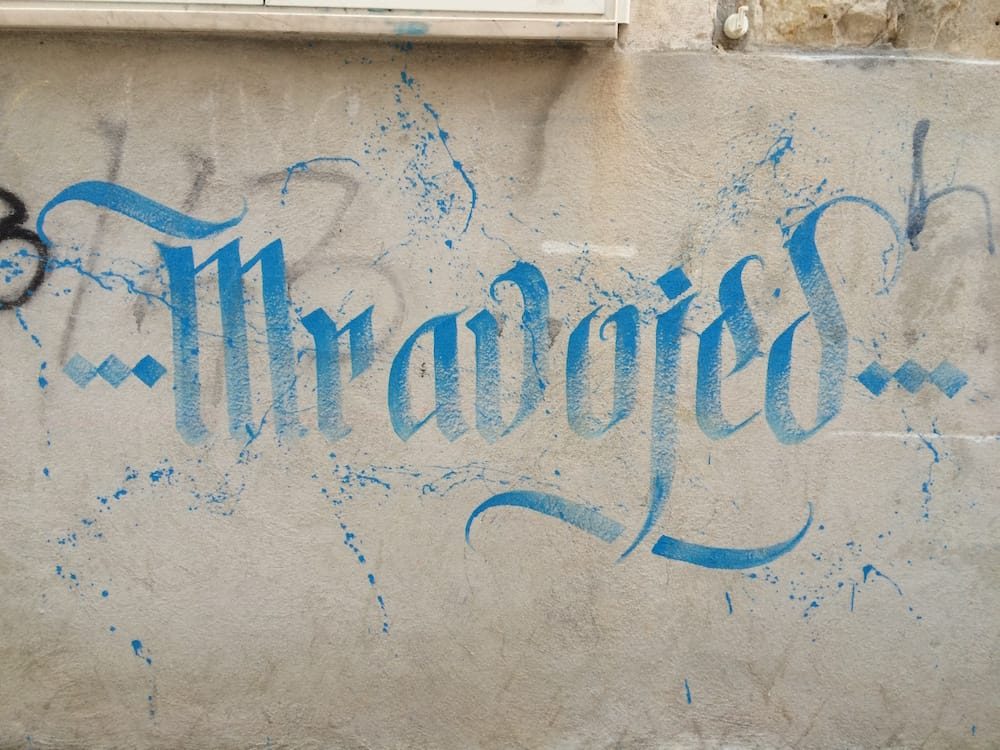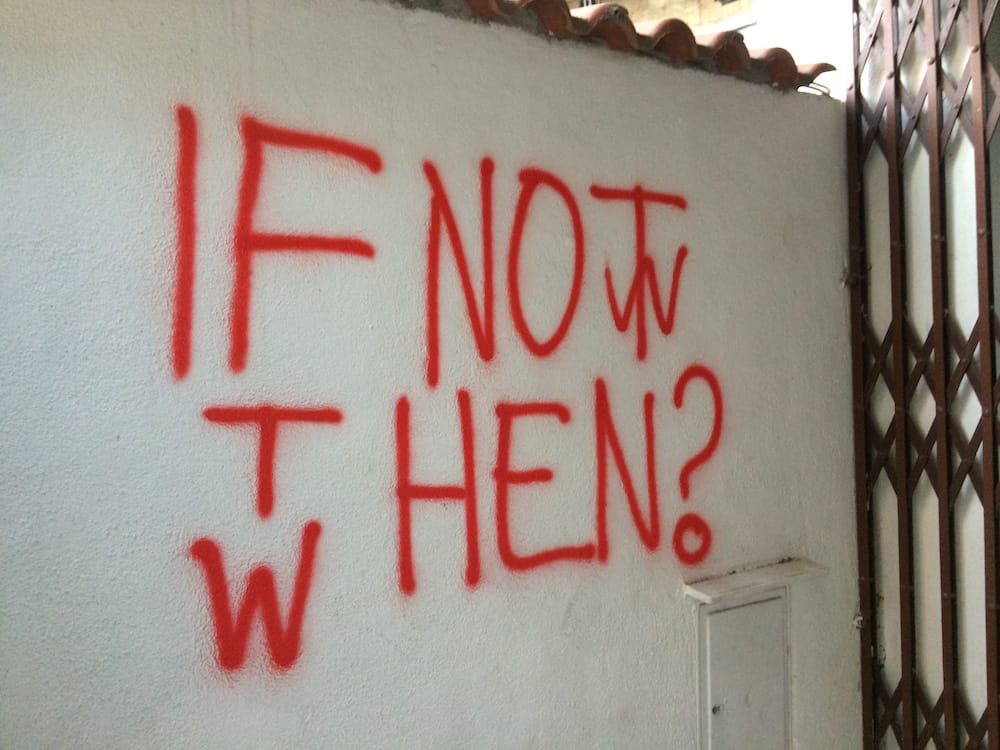 Some signs take lots of abuse, but it seems to be all in good fun. Can you spot the Hajduk Split sticker? 🙂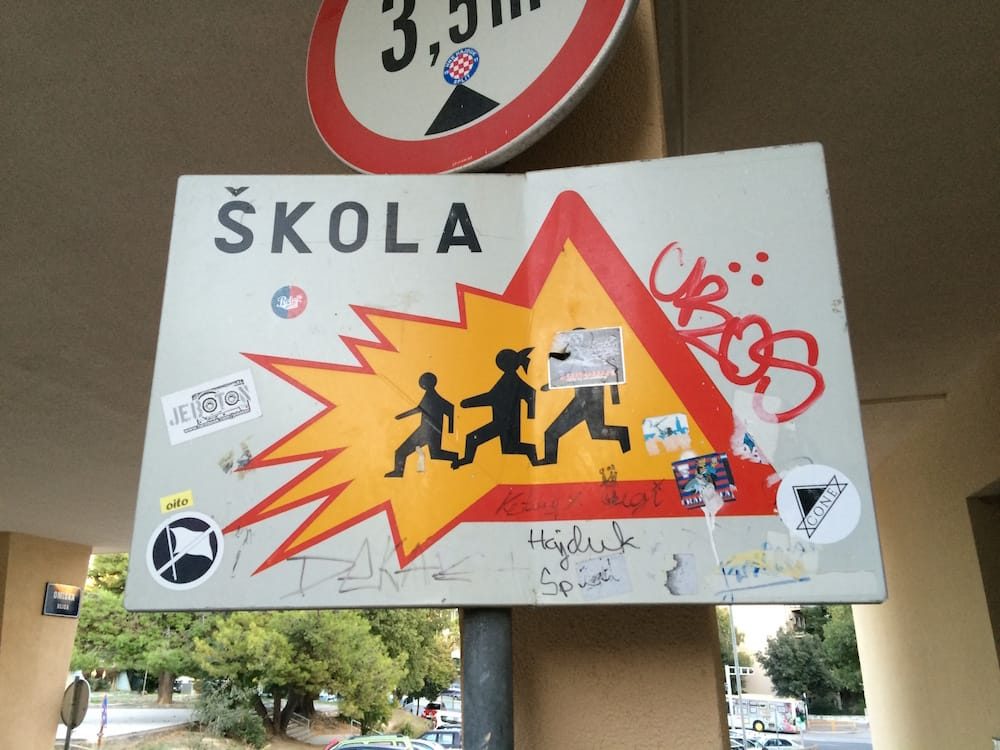 The following two tabs change content below.
Latest posts by Nathaniel Flick (see all)