From the first day we arrived we knew we had to get to Krka Falls and our last full weekend we made it there. Our airport transfer driver recommended it highly.
We took a bus from Split main bus station and our driver was quiet, but I was able to talk to him briefly from the gate to the falls to the main parking lot, and he works seriously long hours during summer, and this is his easy time. He makes 100 trips to Krka falls in a summer, I can't imagine it blows his mind quite as much as it used to!
Before the trip we found the library and it was ok, though seemed odd that no one was using it except for parents waiting for their kids to finish school. However, we've been learning about the planets lately and we got to review our planets in Croatian.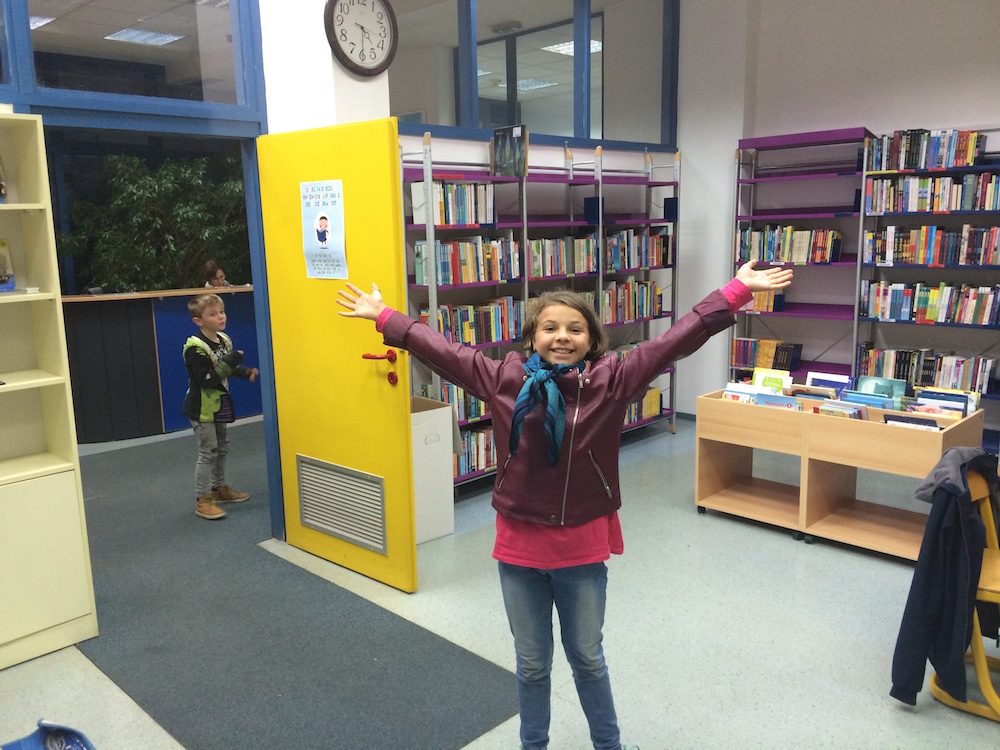 Our local street has some takeaway restaurants (wish we could try them but our food issues stop us from doing this nearly all the time unless we know the food has no chance of containing gluten) but also a petanque pitch in the back, always has a game on in the early evening.
These gentleman played 2-3 games then money was exchanged. Might be a fun way to pay for your dinner, aye.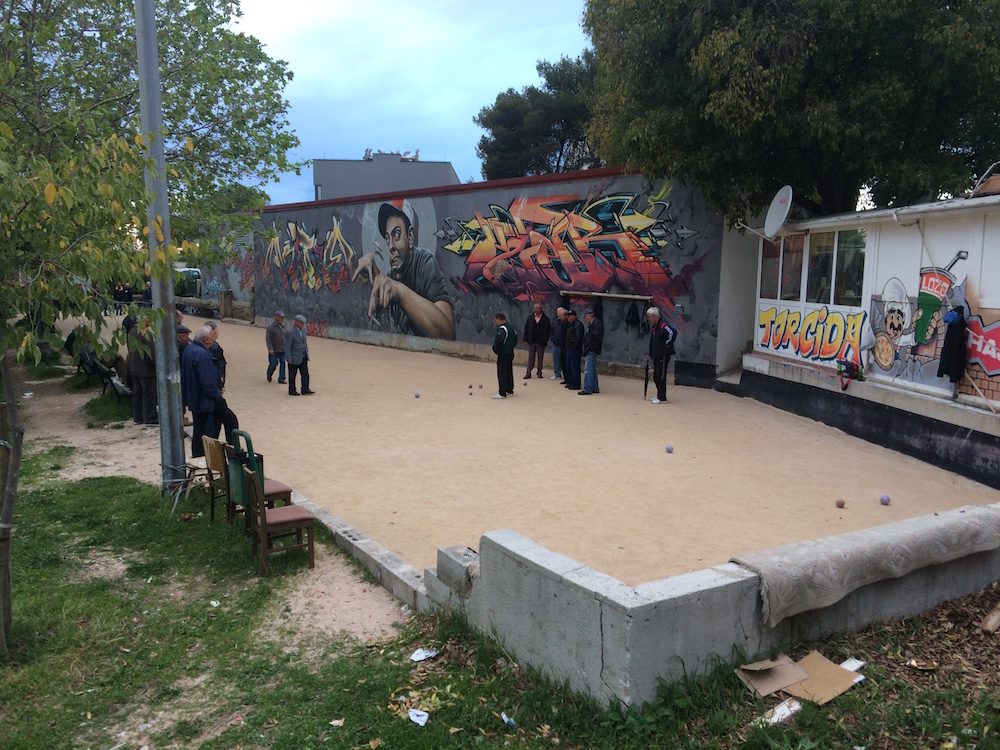 Both kids love animals, but my daughter is seriously into them, she carries cat food around with her so she can help any stray she meets. Of course she knows to not approach the feral, crazy ones, but the nice ones love the attention and the food! This one particularly loudly purring beauty we found on the Riva.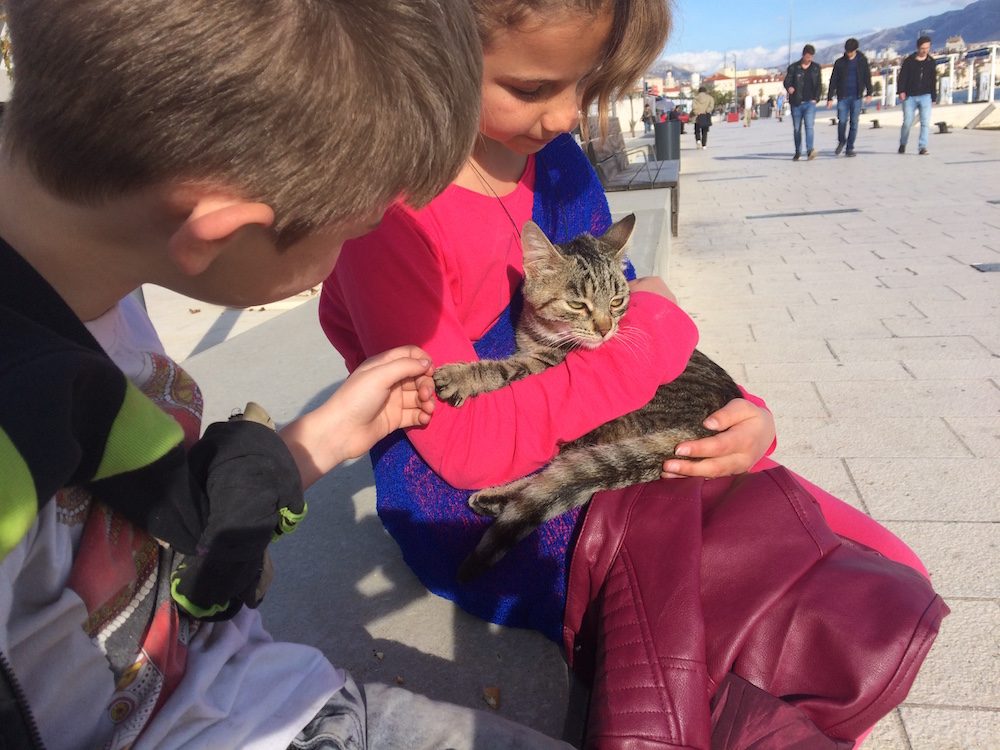 Krka Falls is not only a falls but the entire stretch of river contains things like a ruined Roman garrison and midieval monasteries; we only had time for the falls itself because it was offseason and no other services were running.
Our bus pulled up (really a large van) to the parking lot at the falls and we got out, our only other company the two gals who rode up with us. The only other noise was the sound of rushing water. Simple and amazing at the same time.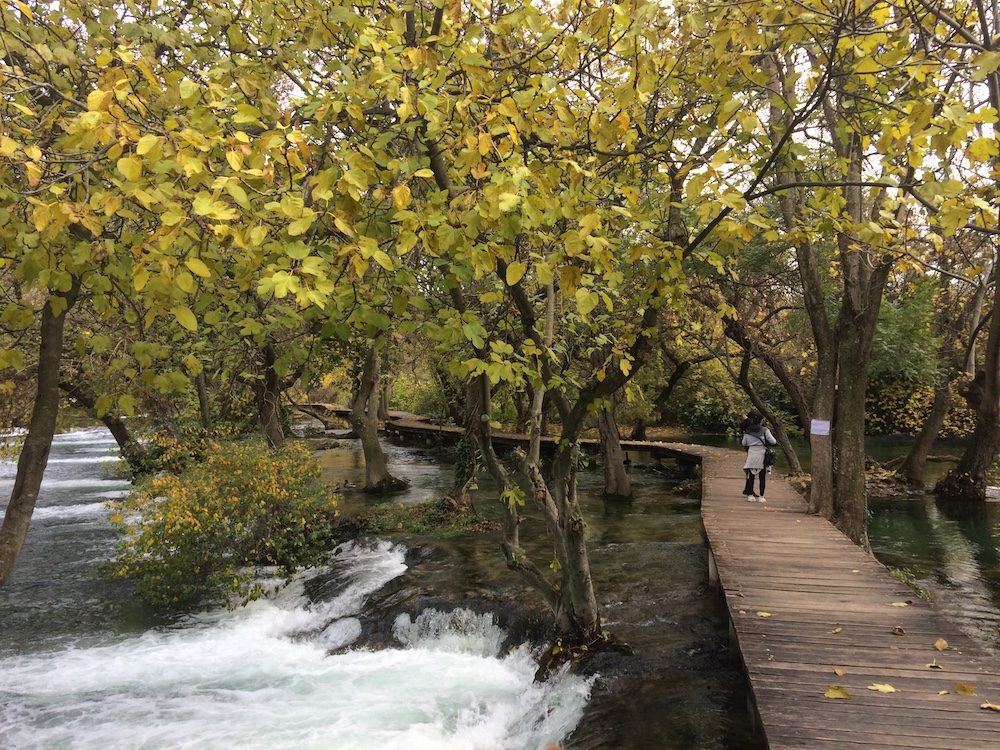 What we really liked was that there were no railings. It might seem a little risky to fall in and get swept away, but even if you did, you wouldn't get very far and the water isn't very deep. It meant we could see everything a little bit better.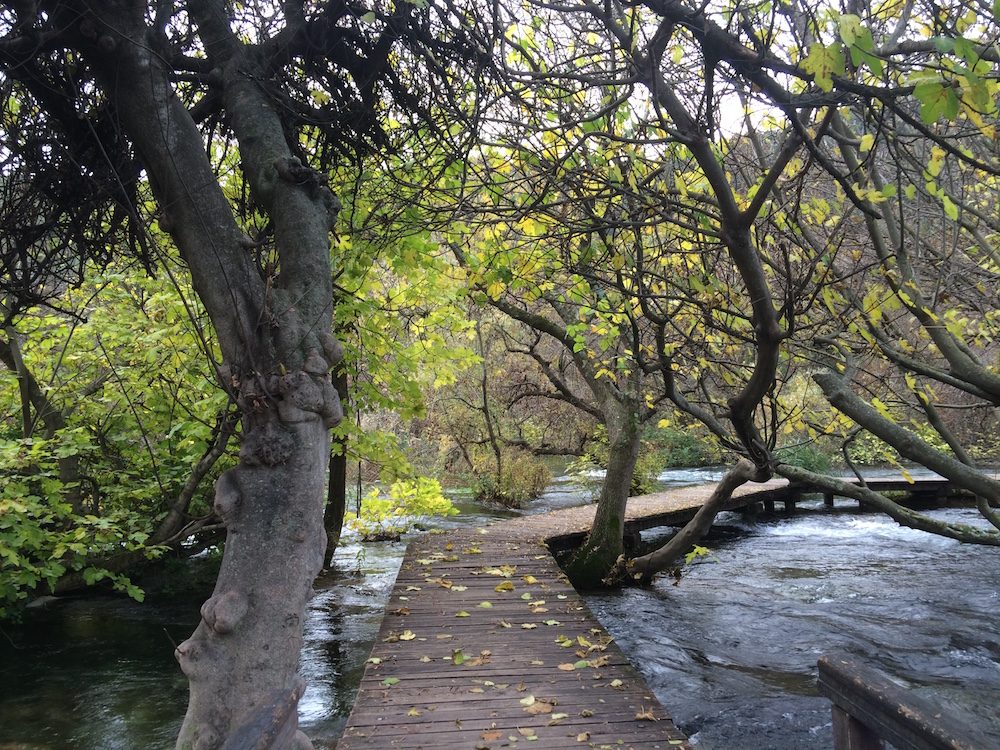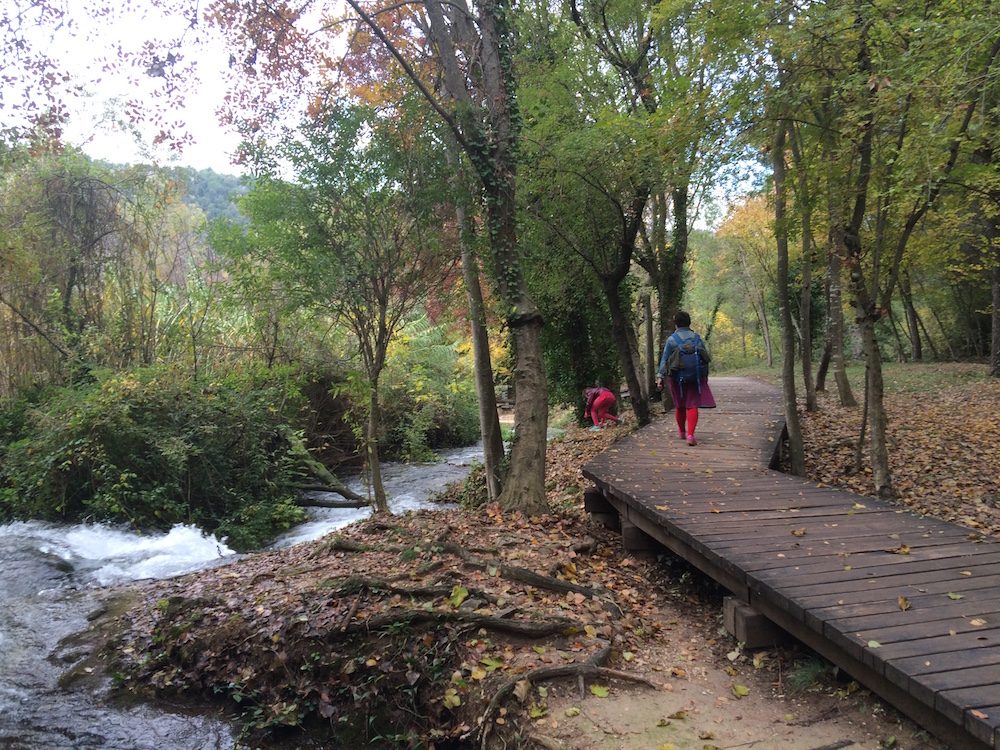 At some points the falls goes where it wants, parts of the trail had water running through them, and later when we got to the restaurant/gift shop area at the bottom, water was running right next to the largest restaurant there, nature's improvisation.
Here the trail platform serves its purpose: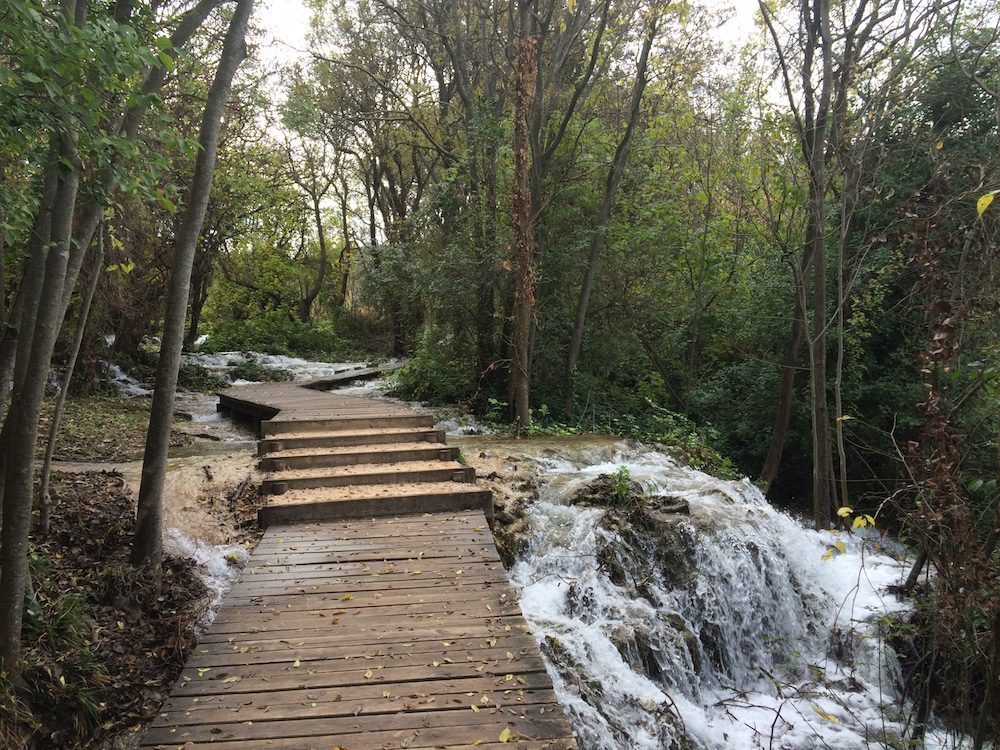 The falls cast a fine mist across the viewing bridge, and a pleasant white noise.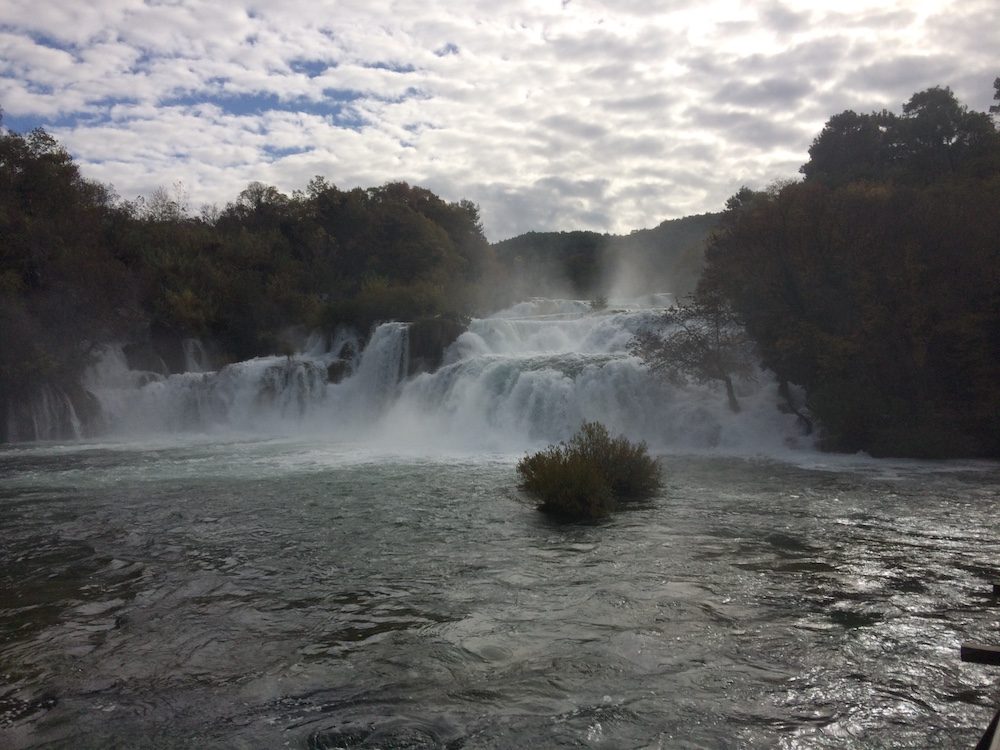 We stopped in this shaded glade for our picnic (near the toilets) and the sun through the trees was simply breathtaking.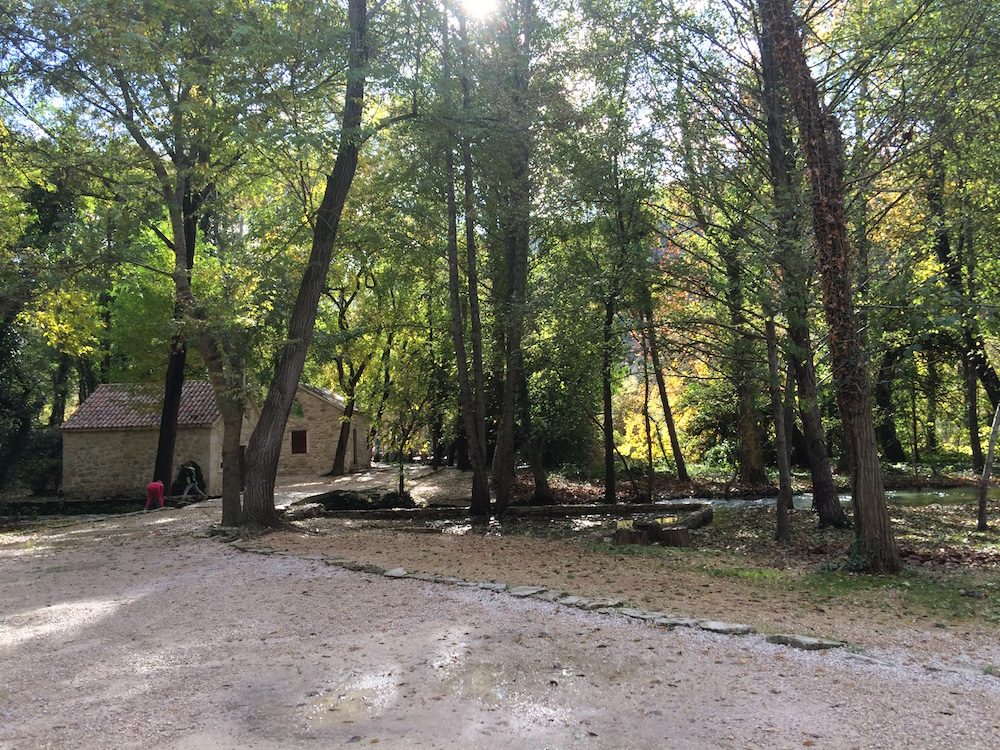 During the summer months this boat, and others, take you down the river to see things like the Roman garrison and at least one monastery. The hills rise sheer above this valley, giving it an even more protected feel.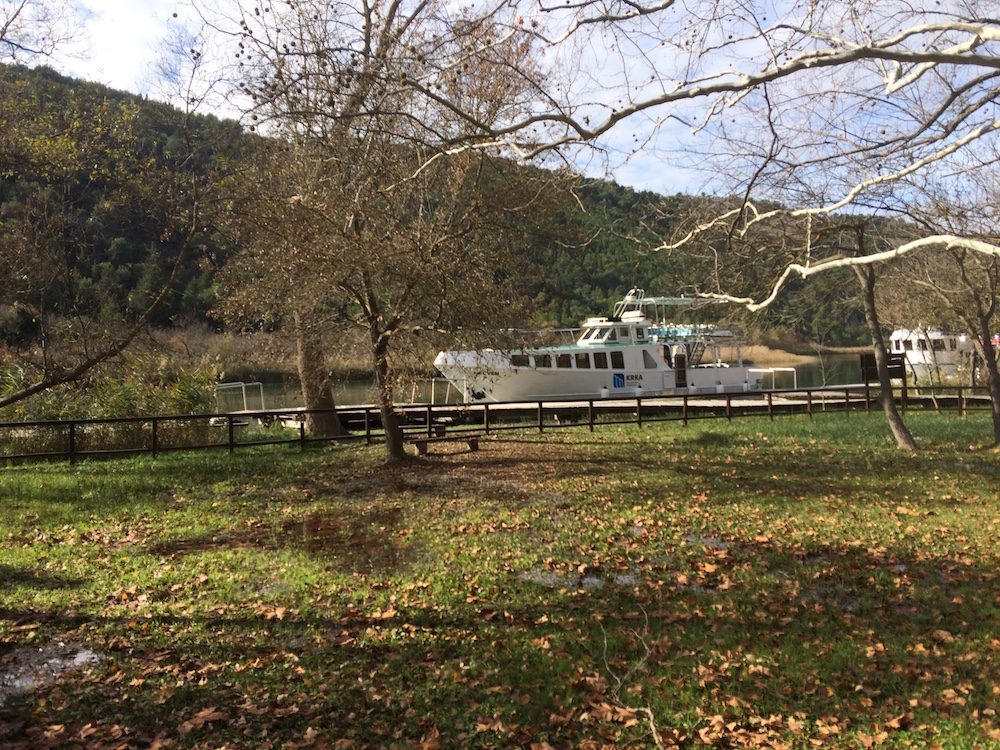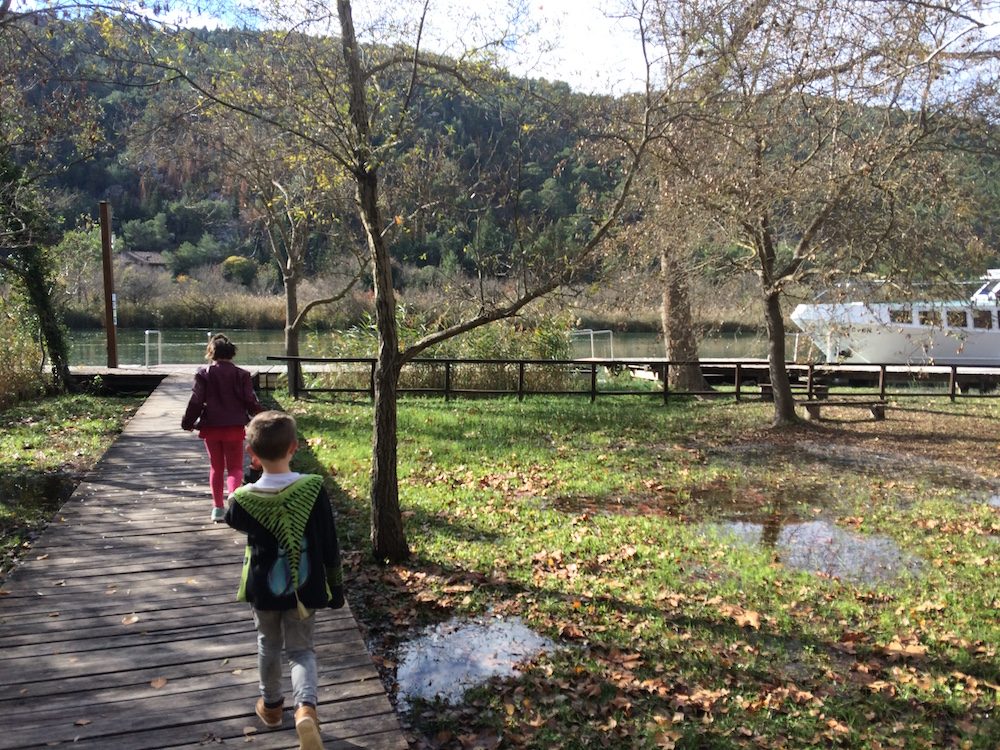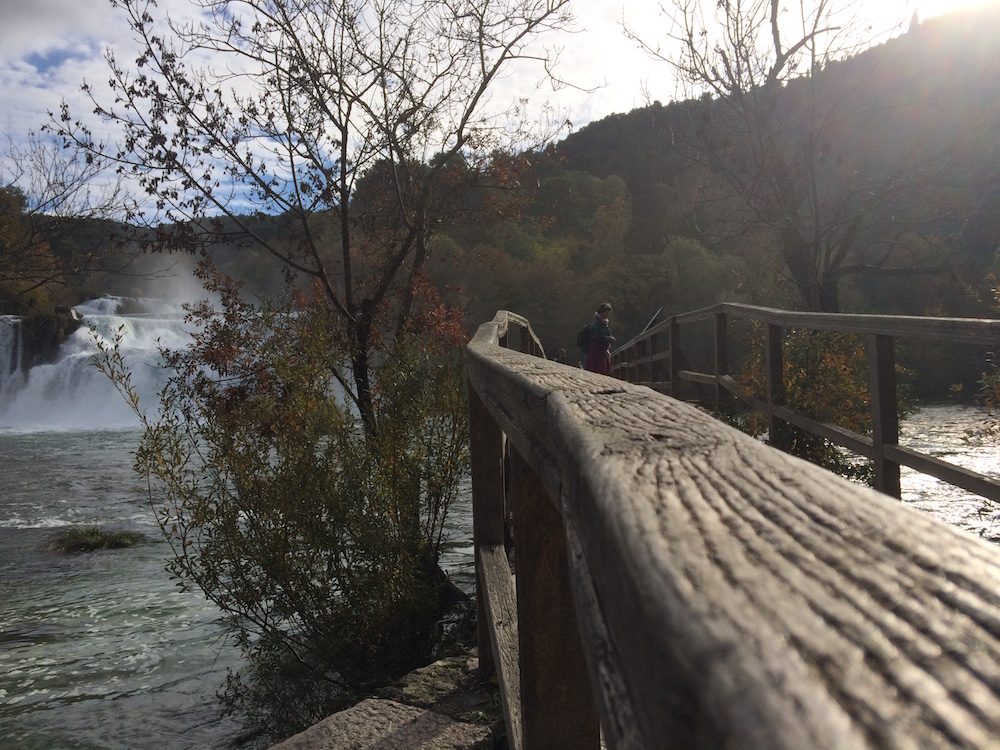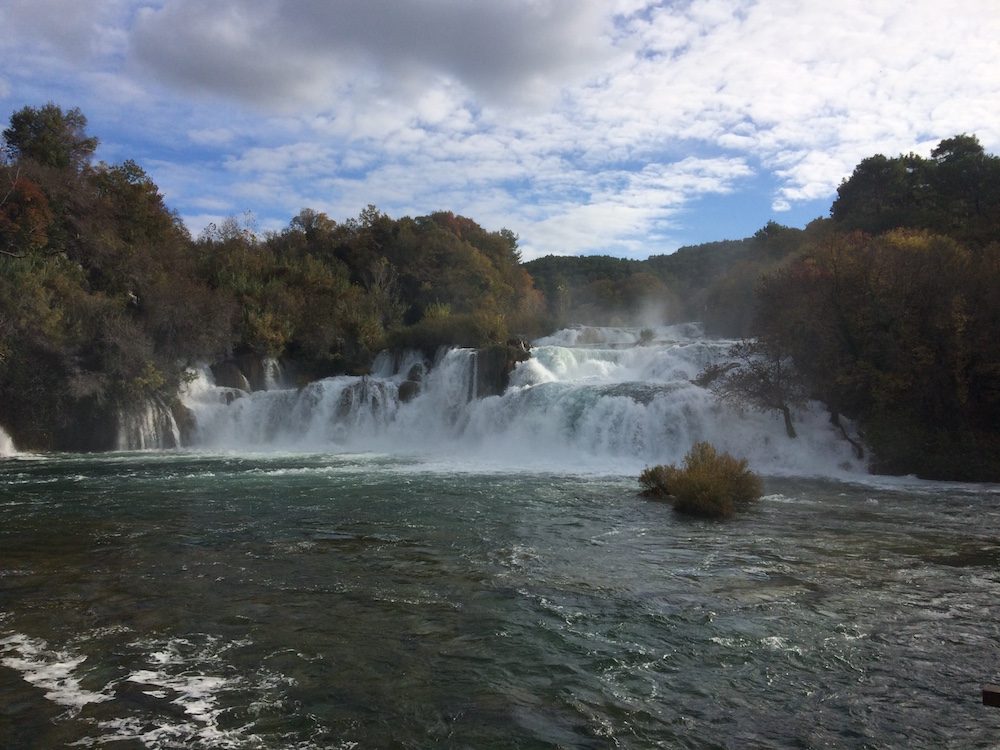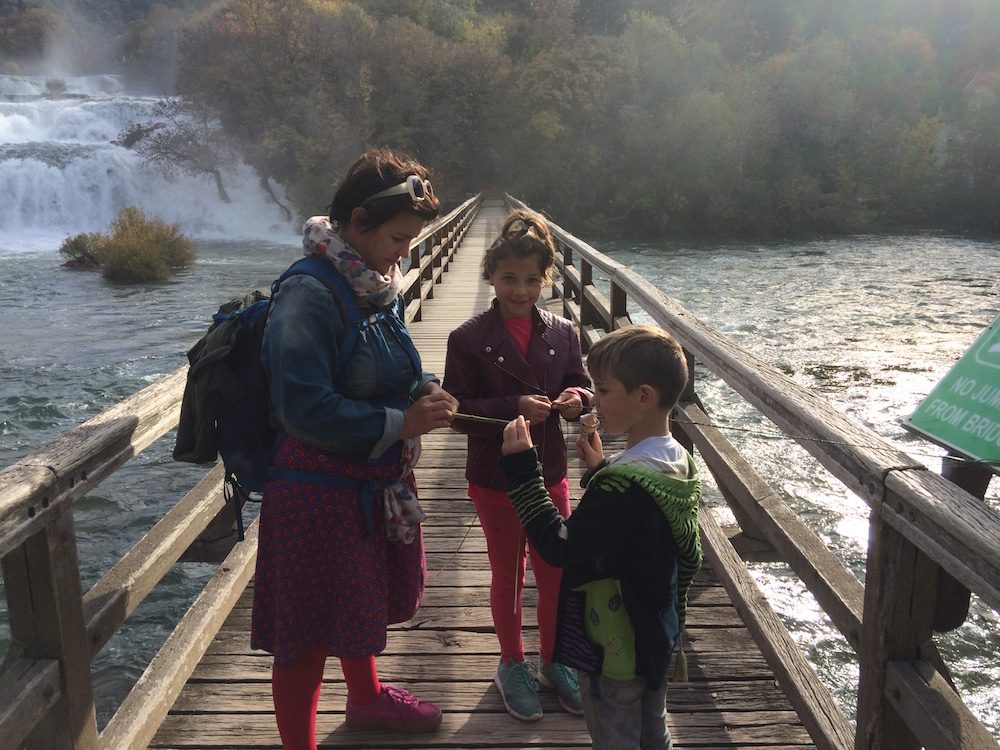 We loved Krka Falls so much and walked quite a bit so the ride home was a good chance for a tiny snooze. Look at these autumn colours!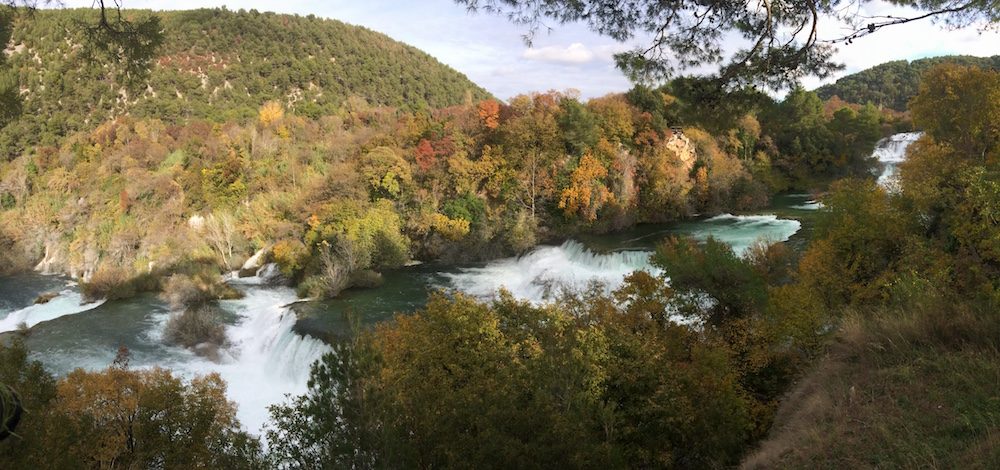 The following two tabs change content below.
Latest posts by Nathaniel Flick (see all)