Split you've been amazing! But now it's time to head on to Dubrovnik for the weekend then Kotor, Montenegro.
Our last few hours in Split and we've packed up our stuff and meet our host in the mid morning to hand back the apartment keys and she tells us some great stories while we wait for the taxi to take us the 5 minutes to the bus station. It's at these times that I really wish we had someone "on the inside" in every country and city we visit. She mentioned picking olives and making olive oil with her family in the countryside of Croatia, and she's not only friendly but a great storyteller.
I'm thinking of ways to find "insiders", not sure how to do this quickly, yet.
We get to the bus stop and confirm we can't get tickets originating in other cities, but that's ok we just need to get to Dubrovnik today. Our bus looks flash! Even has a big viewing window and passengers sit nice and high. Pretty good: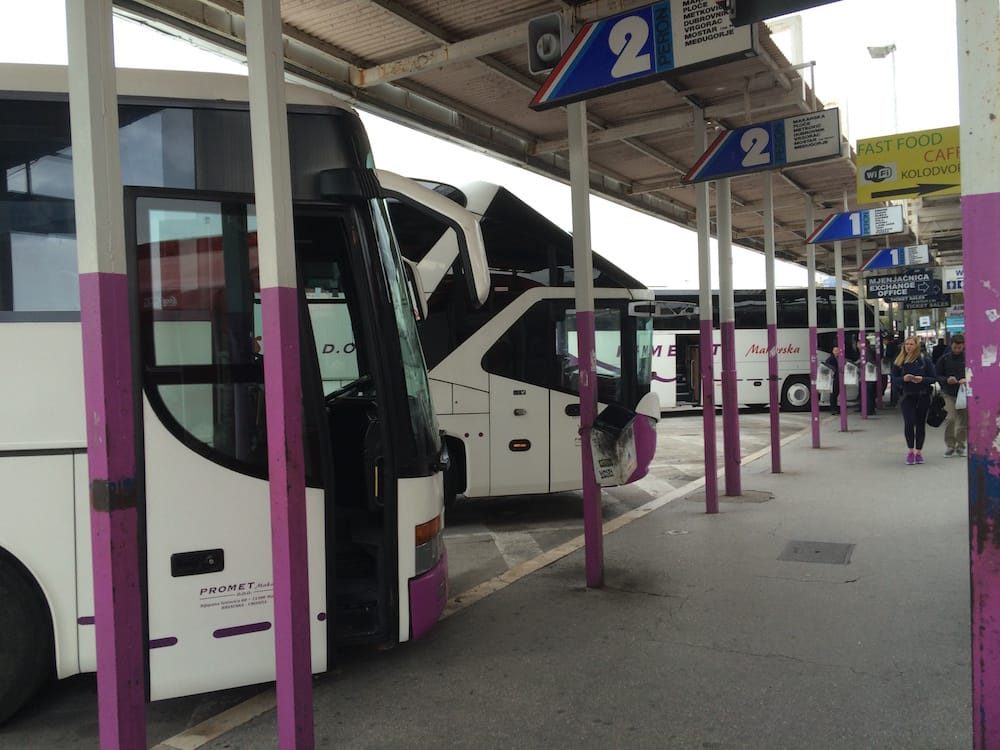 The drive is relatively painless even though we're ready for the worst. Our kids don't do car/bus travel very well, especially when it's windy twisty roads, but because it's getting colder outside this helps a lot. We get to enjoy the scenery of the Croatian countryside, headed south toward Dubrovnik.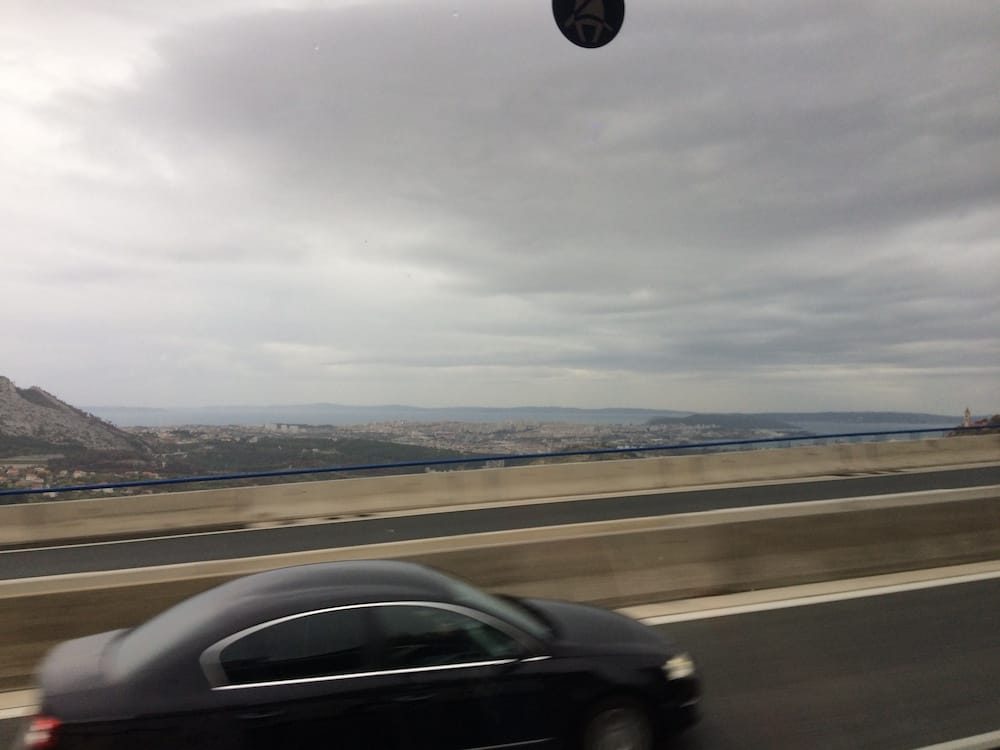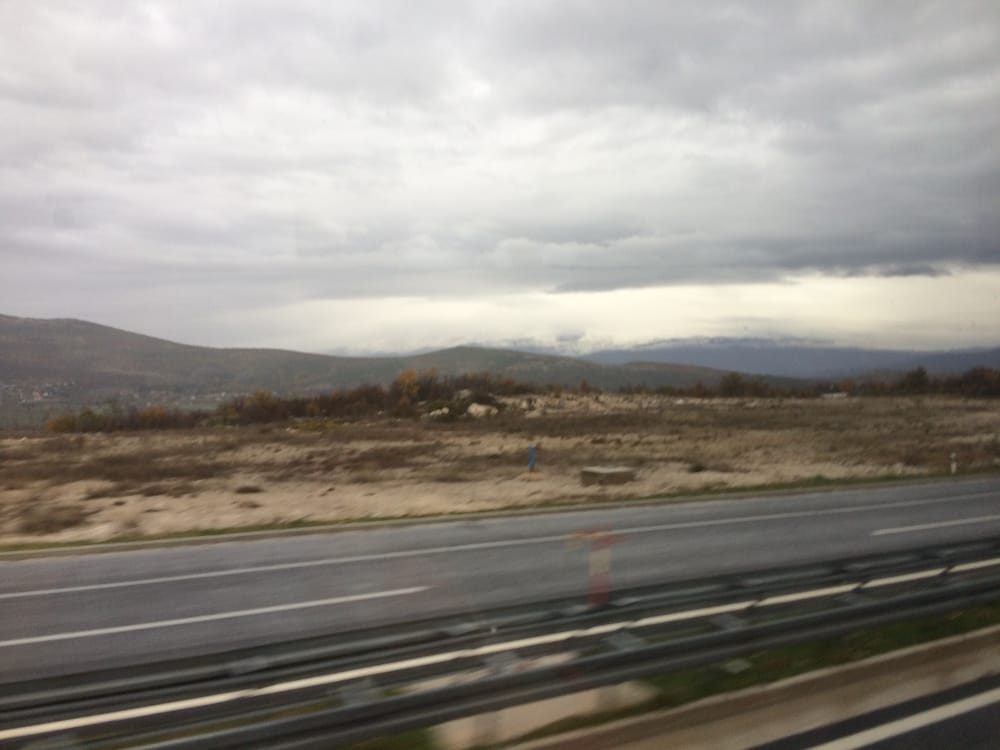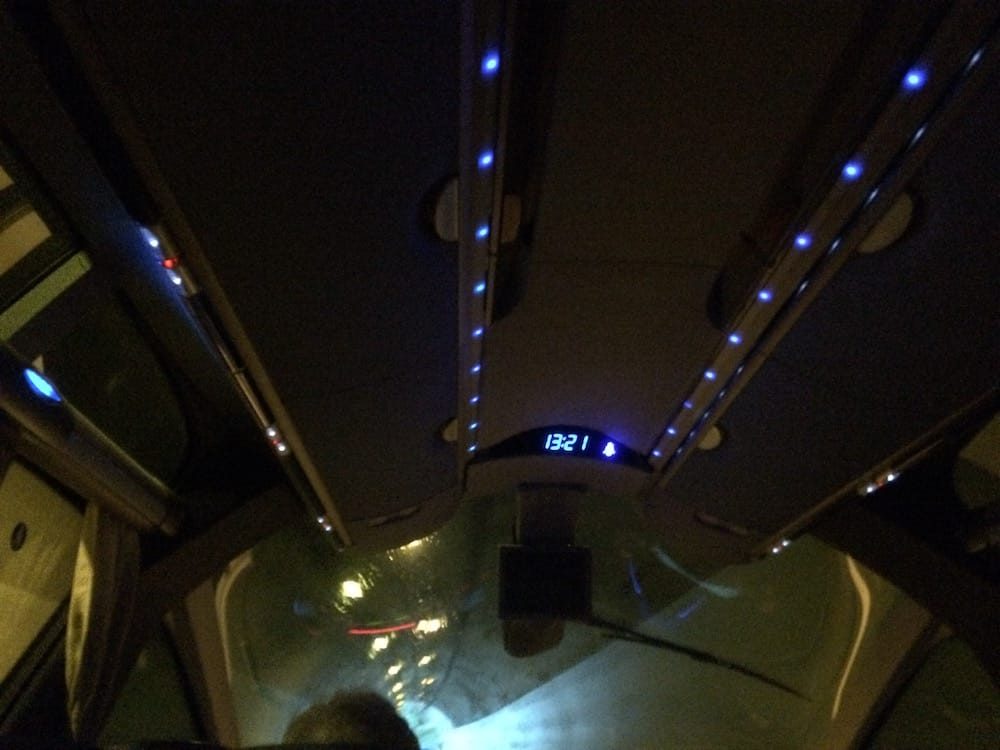 We stop in the town just past Bosnia-Herzigovina for a toilet stop and food break and then carry on. It's non-descript, but is another stamp in our passports! Woo!
Next we have more coastal scenery for 1.5/2 hours. Alice and I pinch each other the whole way. It would look even better in summer with green/blue water and sunny skies: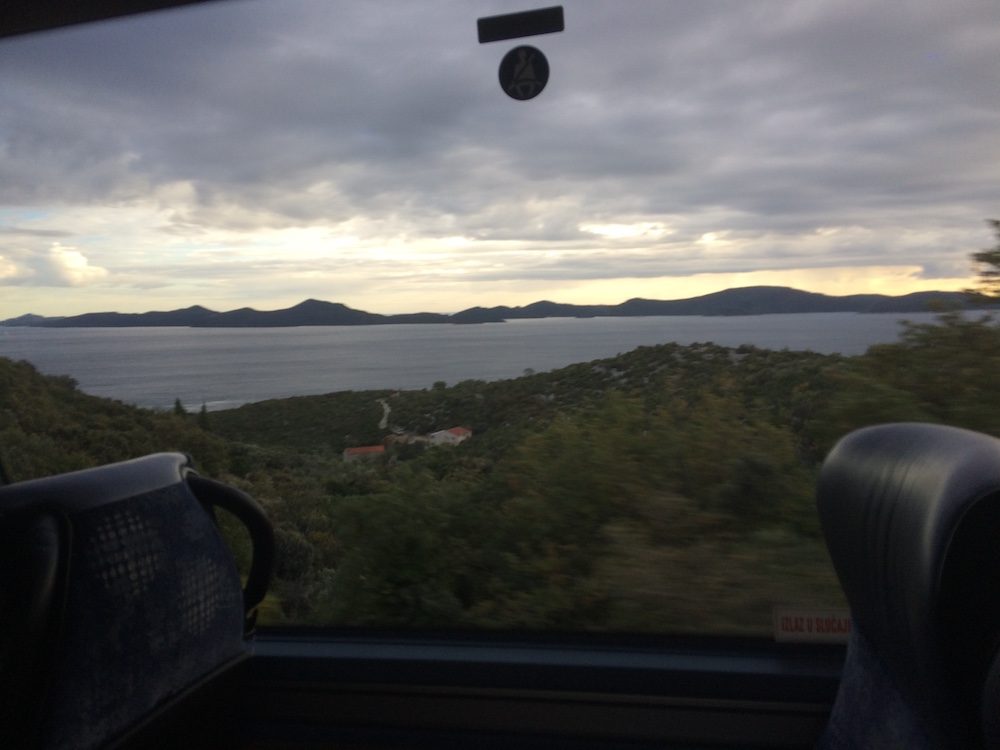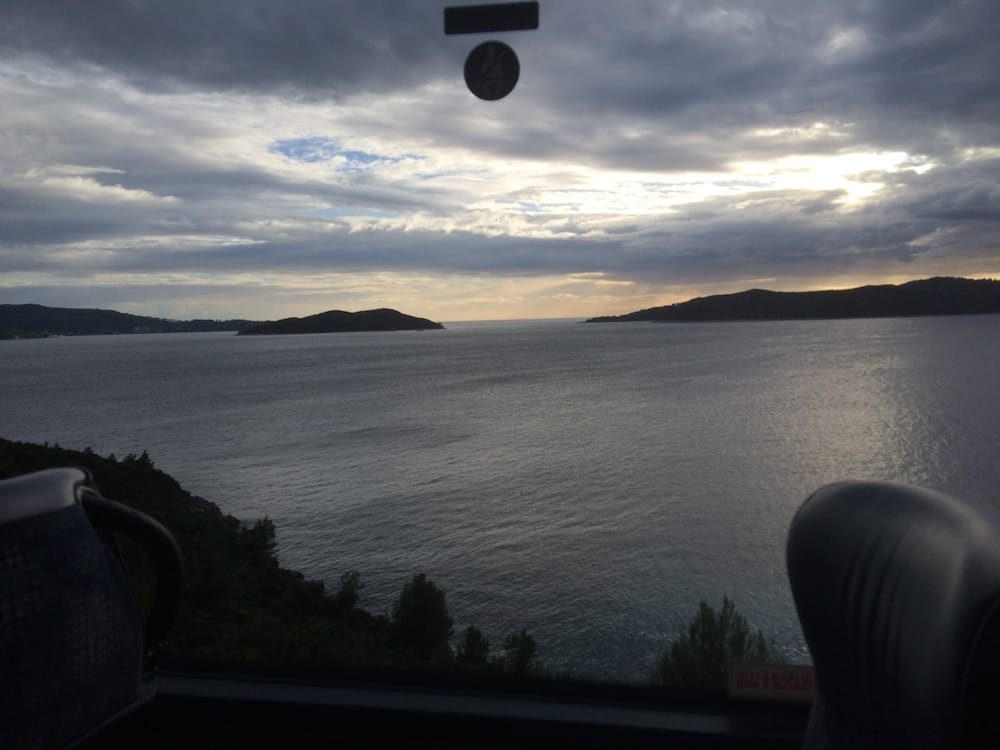 We arrive in Dubrovnik at the bus station, but it's not the station I thought we would arrive at, which also meant I got us a little lost (we walked too far) so we back tracked and found it. Dubrovnik is more a series of narrow alleyways than streets, and ours is no different. Check out the pool at the entrance to our apartment! It wasn't heated but looked nice anyway: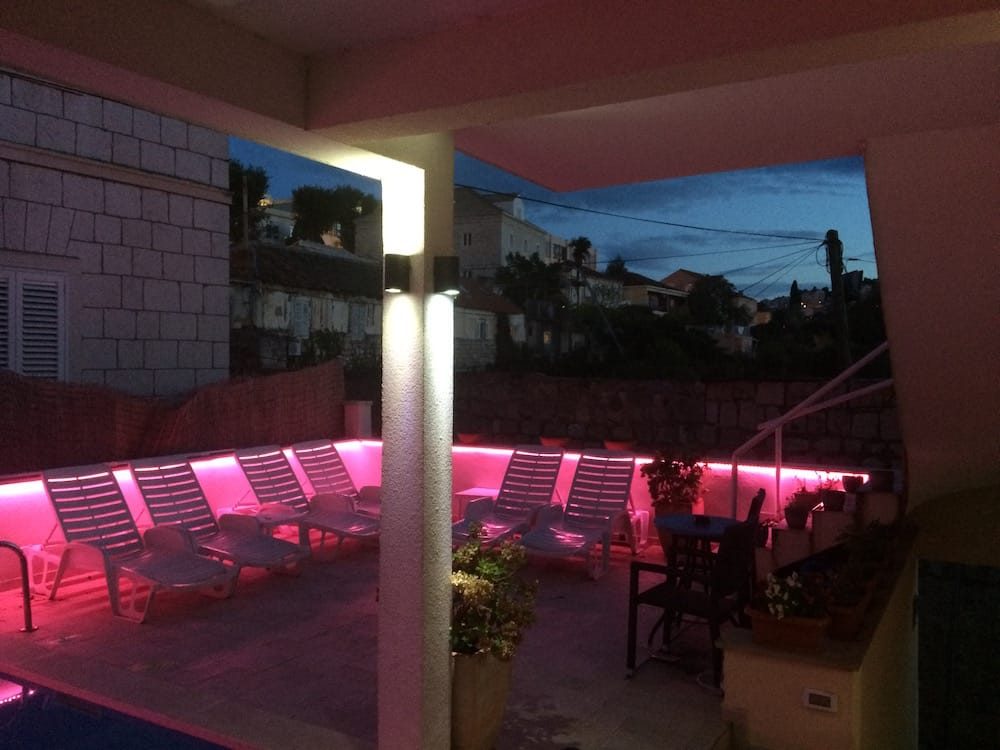 We hit the supermarket had dinner and went to bed, all four of us in one room again, feels weird but normal at the same time.
The next morning we leave our place toward Old Town Citadel and see the farmer's market in full swing. After walking past every vendor we decide on a bottle of olive oil, locally sourced, and other veggies. It's always hard for me to resist the home-made honey, but there's not enough room in the cupboard to store all the honey I want. 🙂
One tip here – when you can't understand prices, take out your phone and use your calculator. On an iPhone the numbers are nice and big, and then you can understand perfectly well what the price is. Dubrovnik is Euros rather than Kunes (ku-nahs) so we start feeling the pinch again, currency-wise, but prices are mostly fair.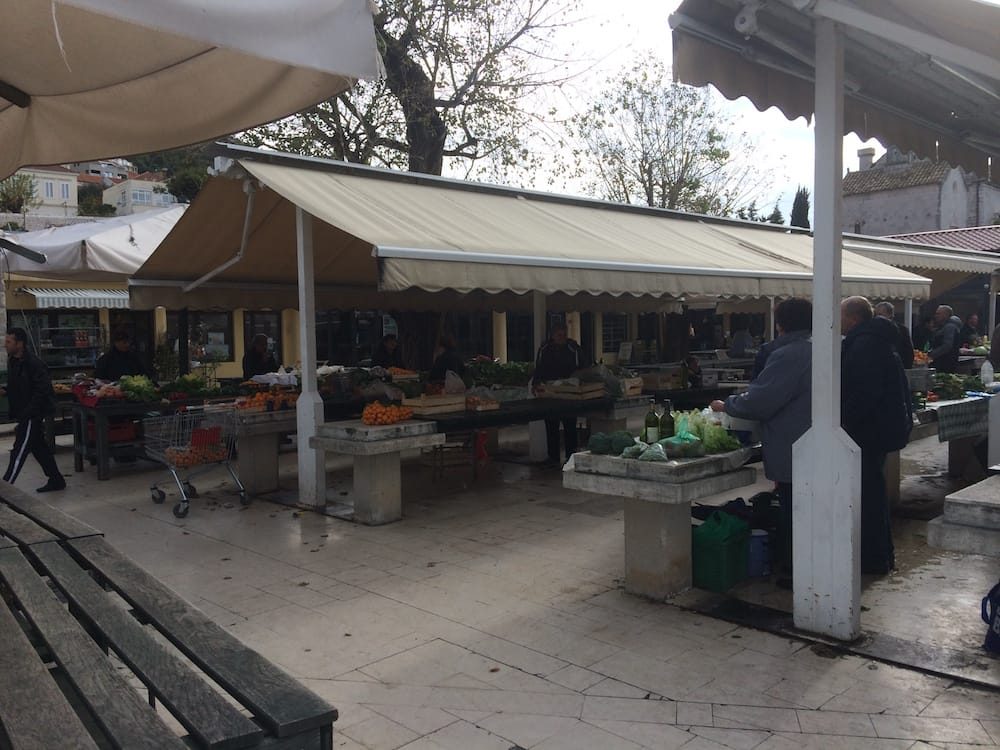 We walk off the beaten path to Old Town and spot another great viewpoint, complete with lover's locks on the fence: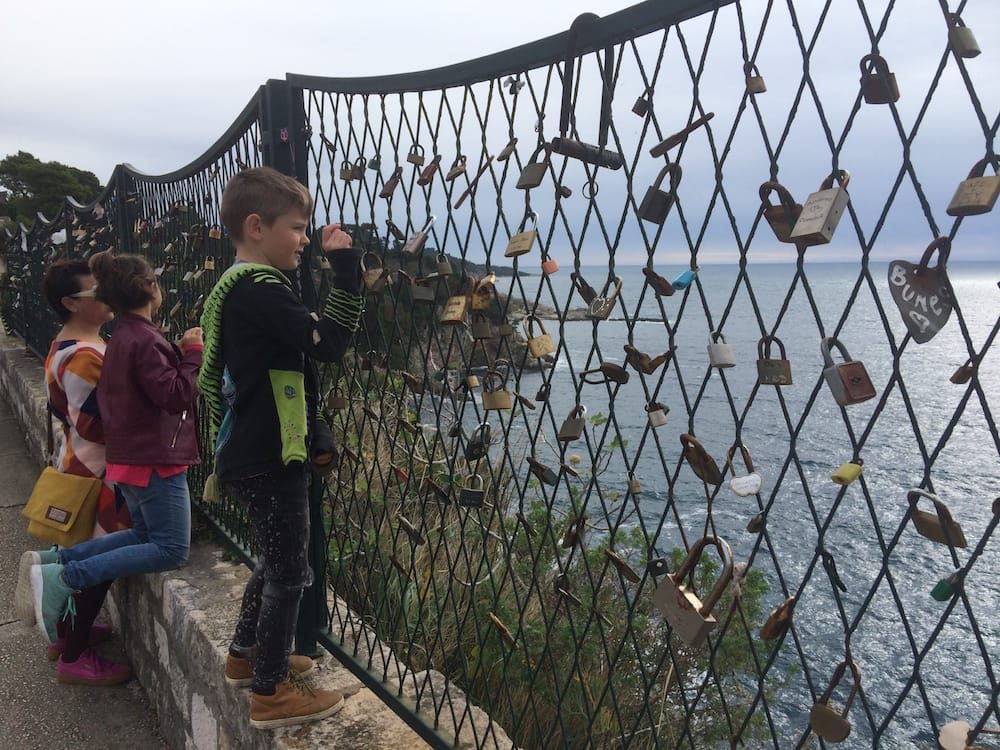 Then in Old Town there's a bus stop (taking note of this for later because we know we don't want to walk home after the 3-4 hours of walking we know are ahead of us. Check out the outer castle wall, it butts right up against the sea: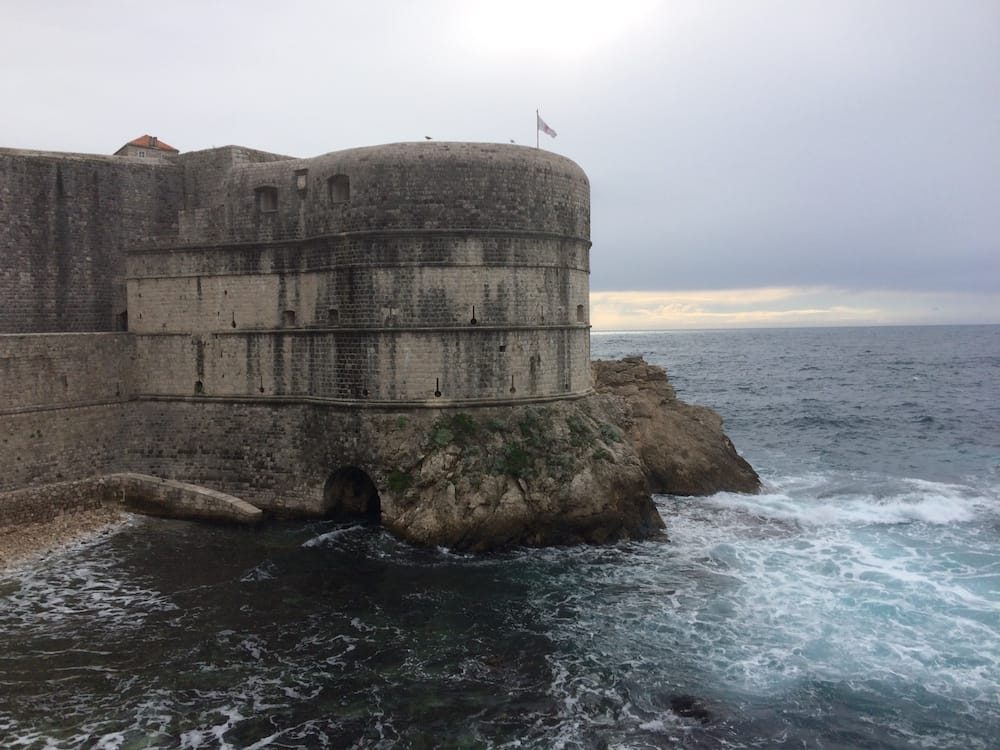 Then inside we stroll the cobble-stoned streets and marvel at the tidiness of it all. No more or less than Split, mind you, but nonetheless striking.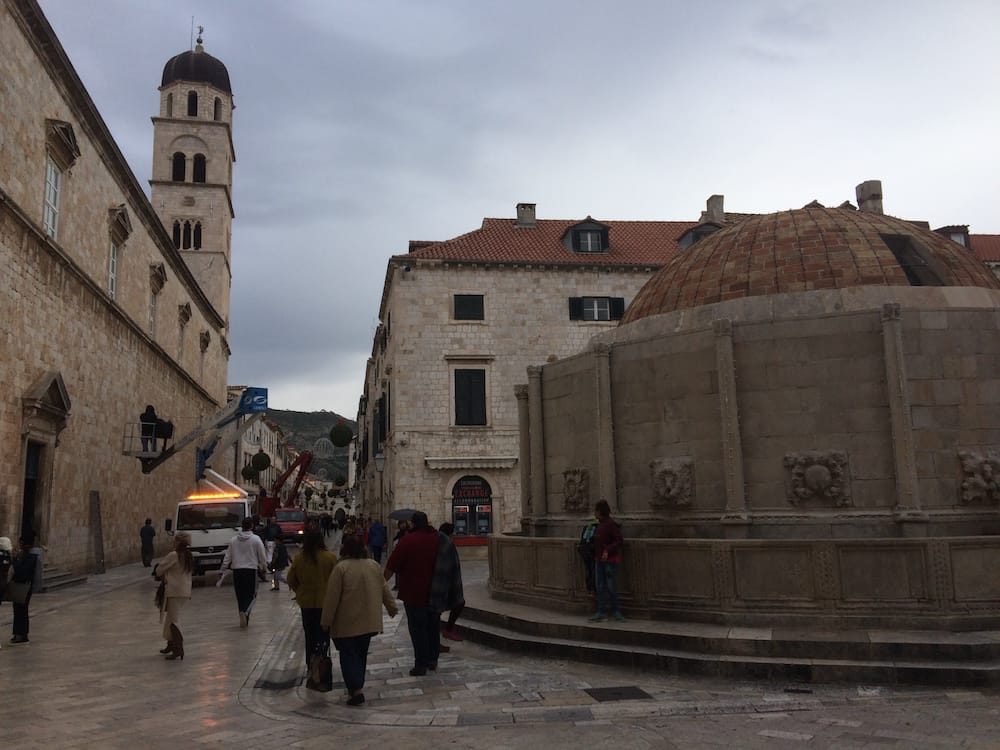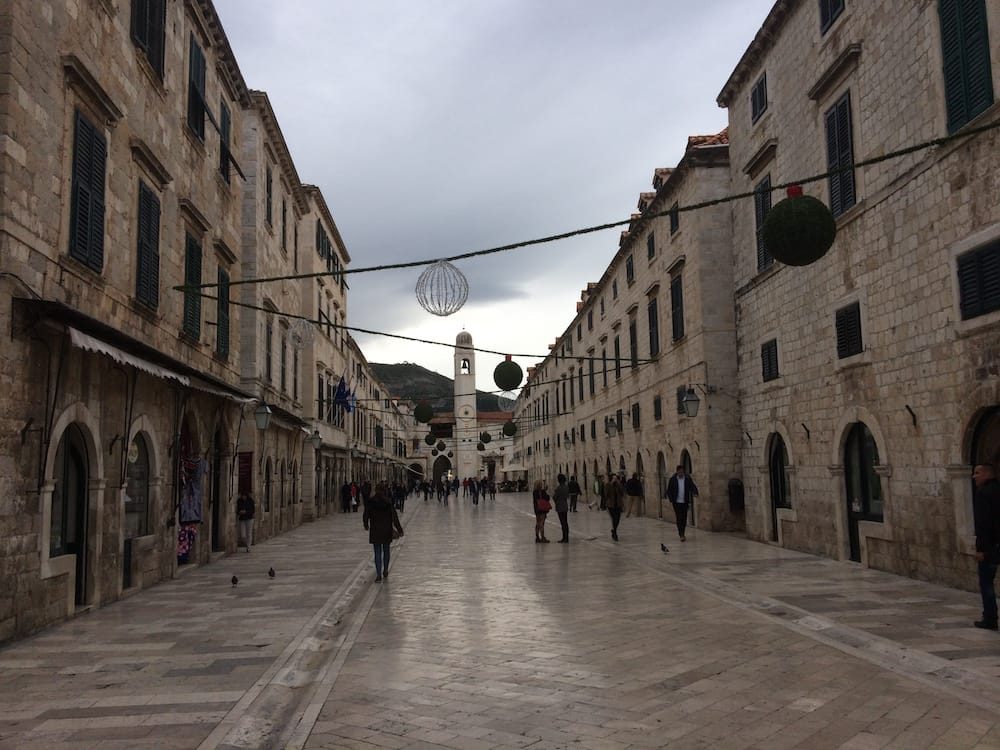 Lots of history here, and the churches and manors are from the sixteenth century for the most part. This is the Sponza Palace. We went in and it looked more like a church.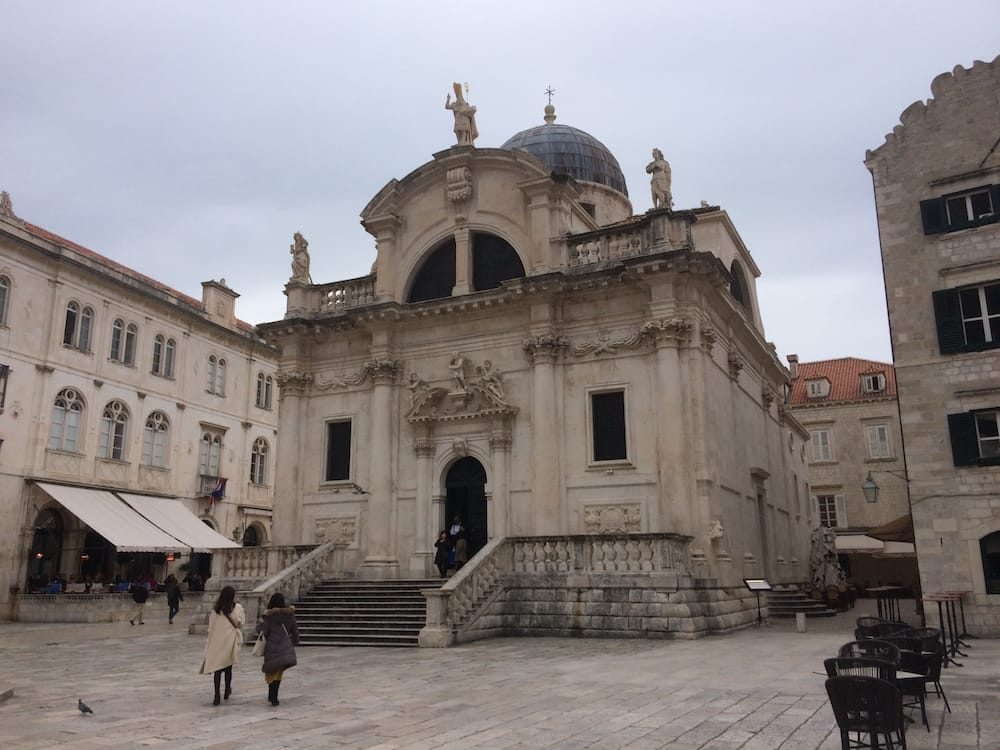 A quick walk to the south and we are again outside the castle walls and can see the bay. It wasn't warm enough to swim, but I reckon on a hot day this would be the place.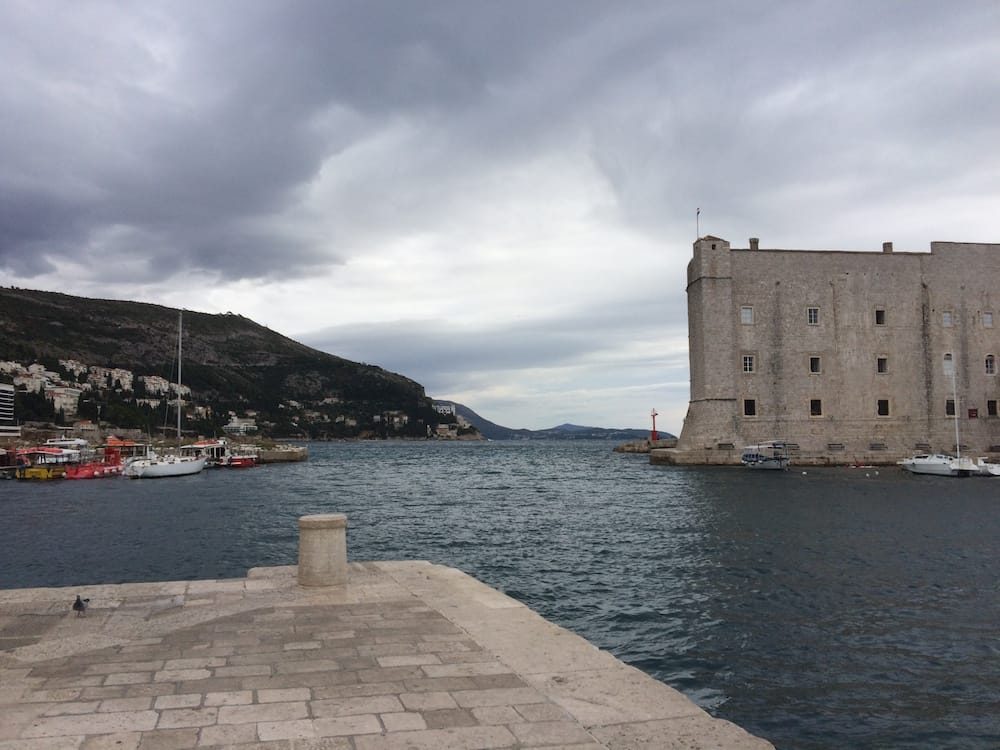 The kids love animals and every cat is an opportunity. We are careful to let them come to us, and if they look injured or stressed, we generally avoid them. Most of the time, though, they enjoy all the cuddles we can give.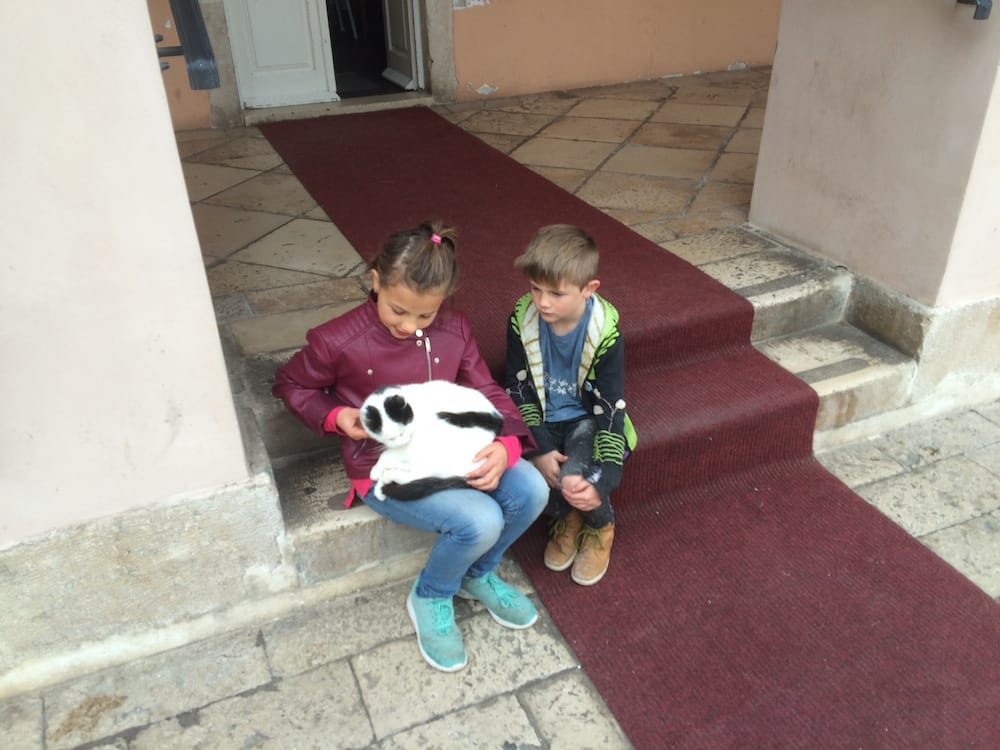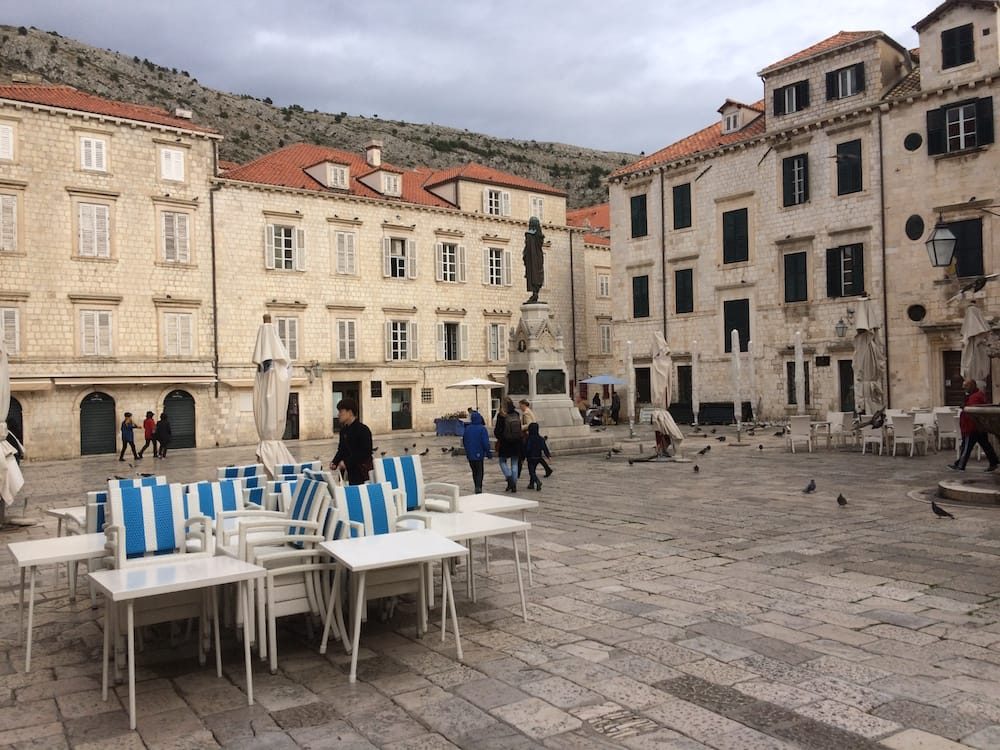 If you watch the tv show Game of Thrones you might recognise this street and staircase: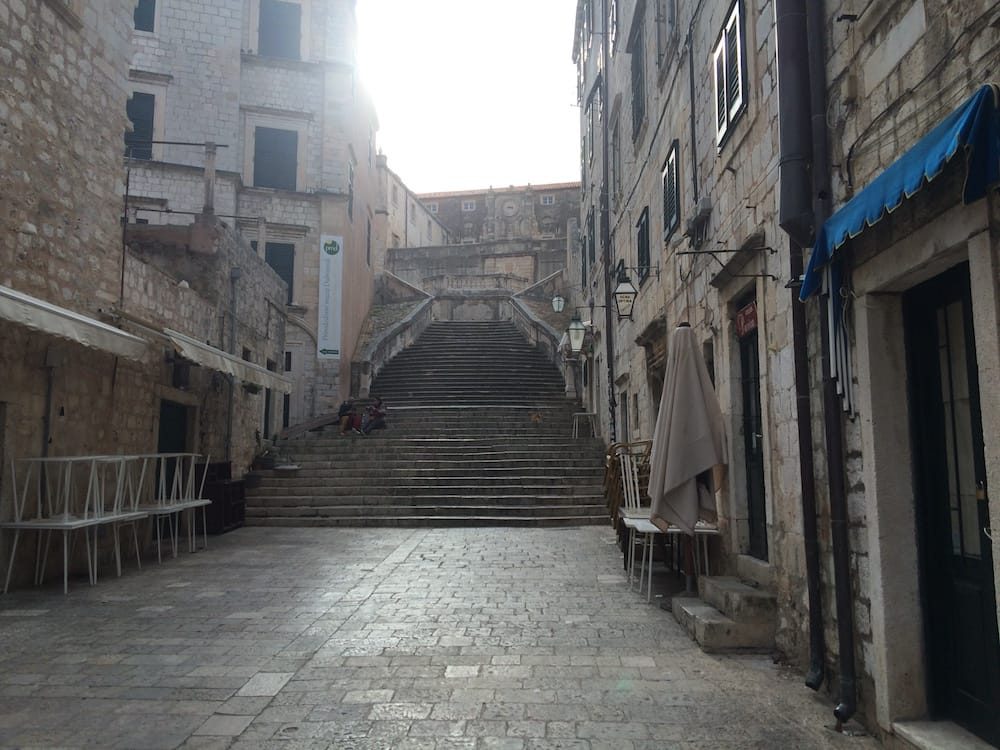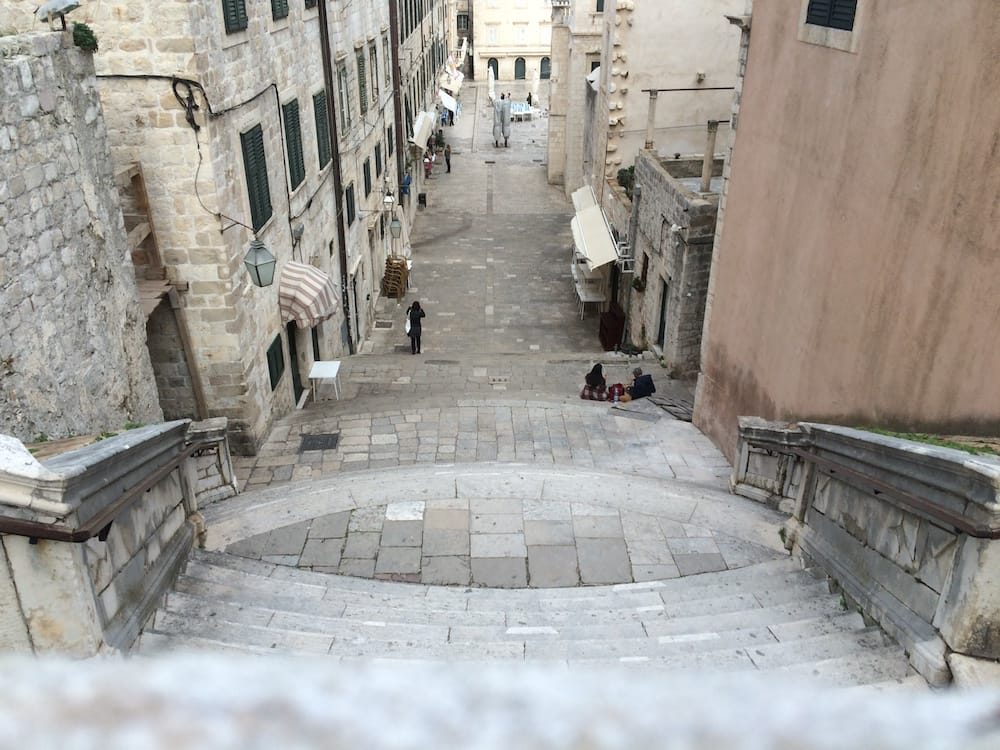 As parents we don't often get to act like we're childless hipsters on holiday, but walking further along the inside of the wall we found the famed Buza Bar, perched on the cliff, and of course we all ordered drinks and enjoyed the view: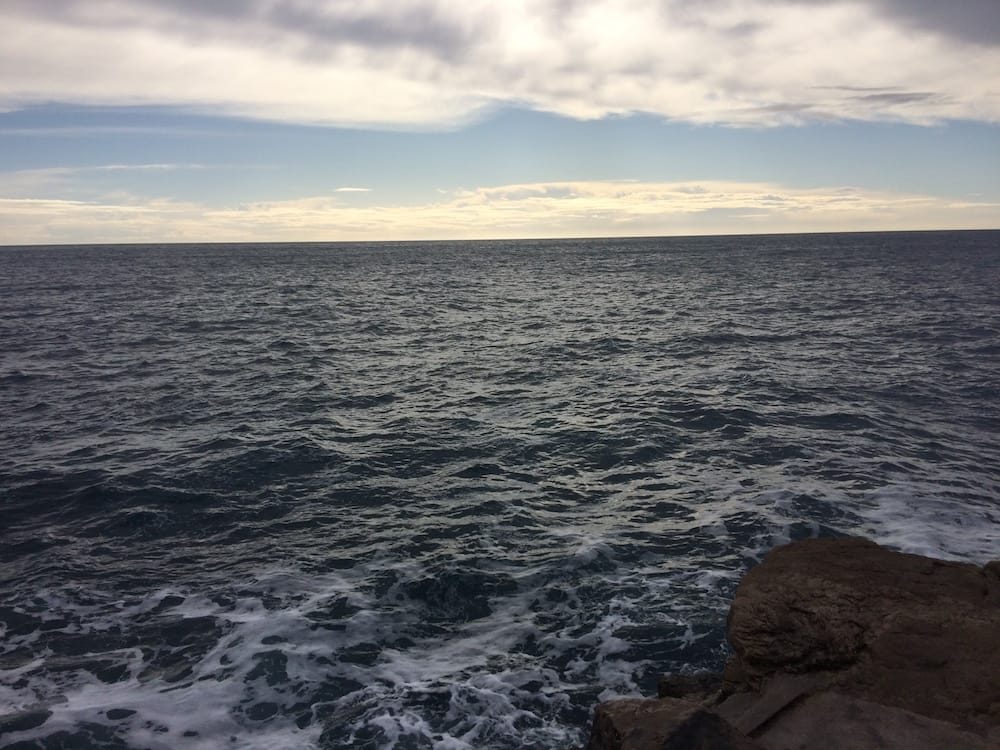 Next stop the Cable Car. It takes us up the mountain behind the Old Town for amazing views. Checkout this panorama from the observation deck:

And looking back down from the same spot: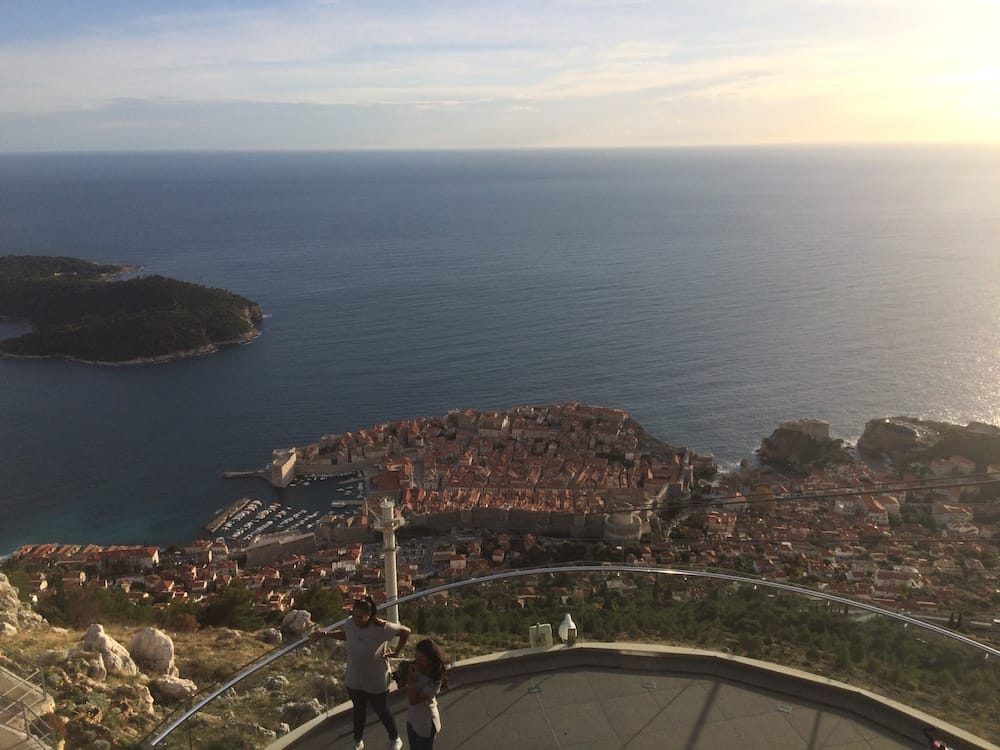 We were treated to some great weather today, even though it was windy and bit on the cold side: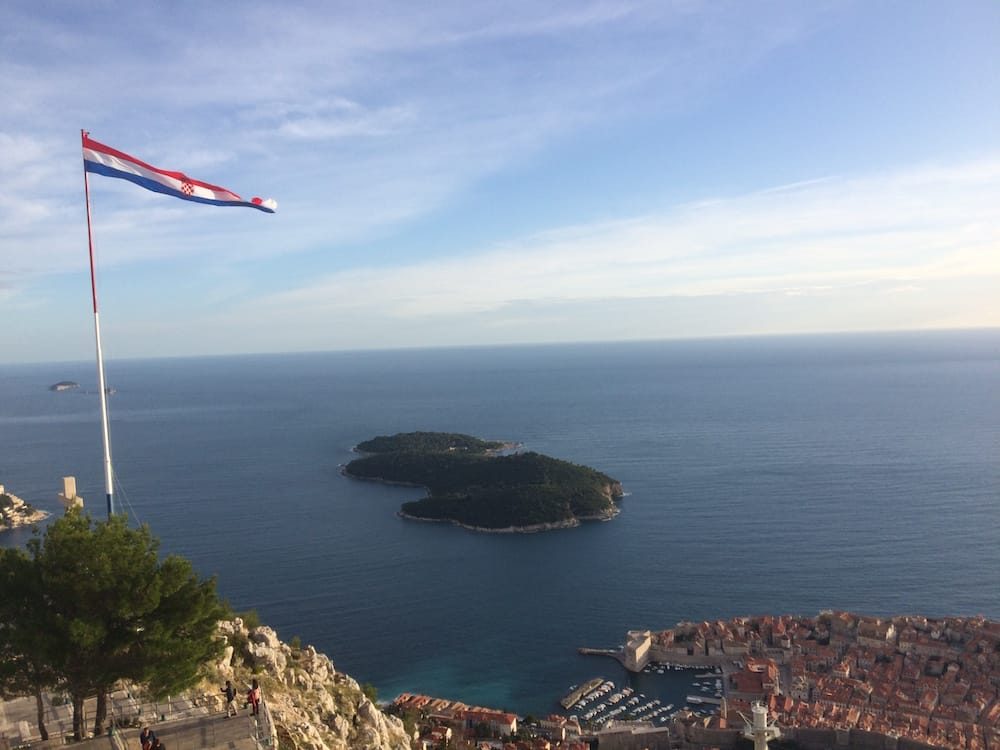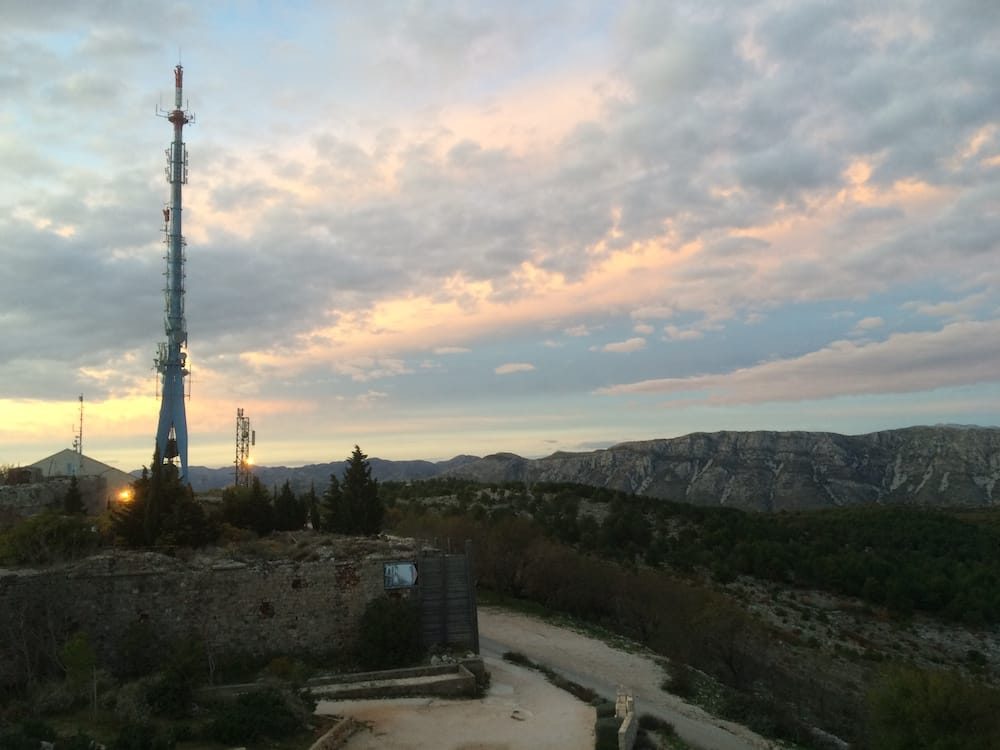 We came back down and walked toward the bus stop at the entrance of the Old Town, I looked back and thought this was a good night shot: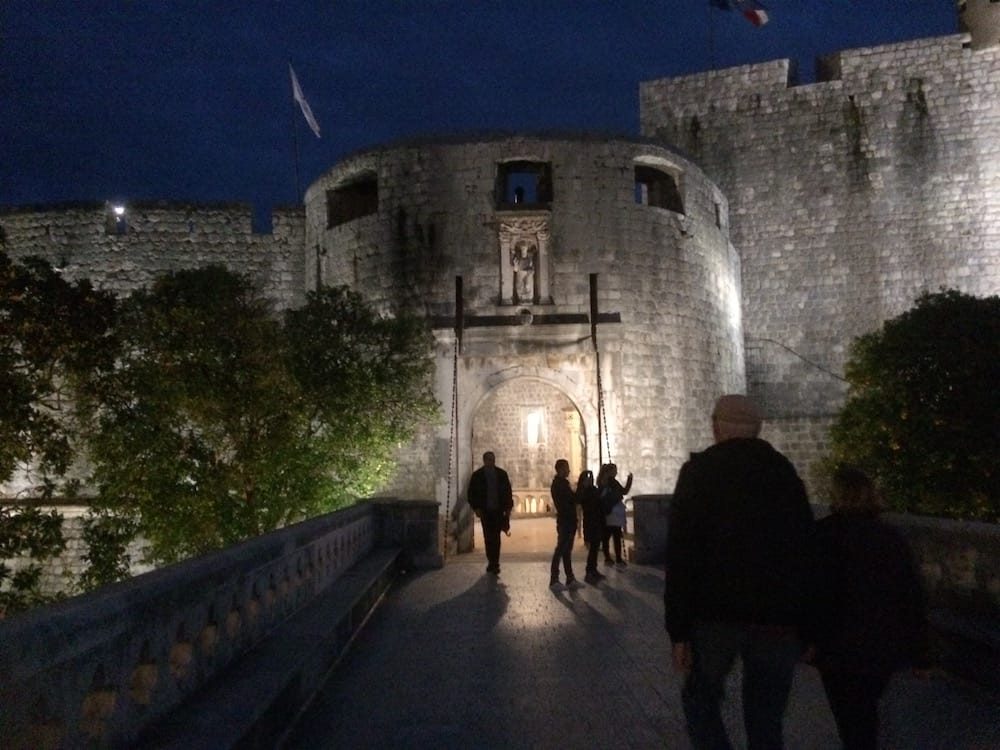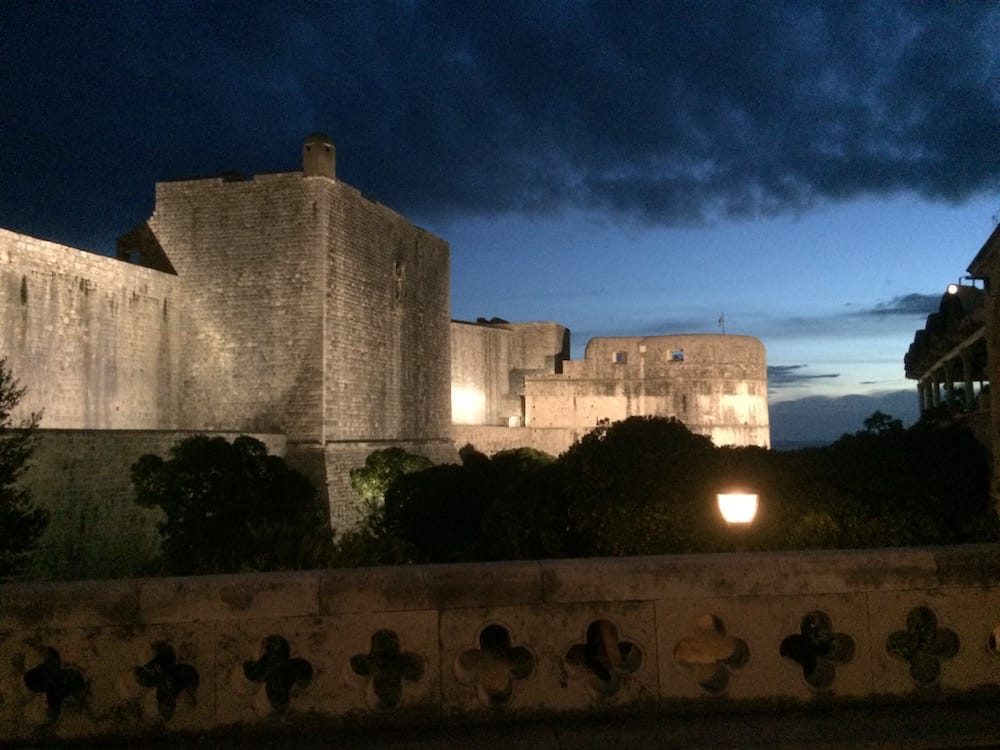 I was able to buy us tickets in Croatian (I've had some practice now, in many languages!) and we got home tired but fulfilled. Without huge crowds we basically did Dubrovnik in a day, but I recommend giving it more time if you're able.
The following two tabs change content below.
Latest posts by Nathaniel Flick (see all)