The Bali Zoo is very well done, with lots of things to see, two large campuses connected via a short bus ride, and we had lots of fun seeing the animals. We even crashed the bird show.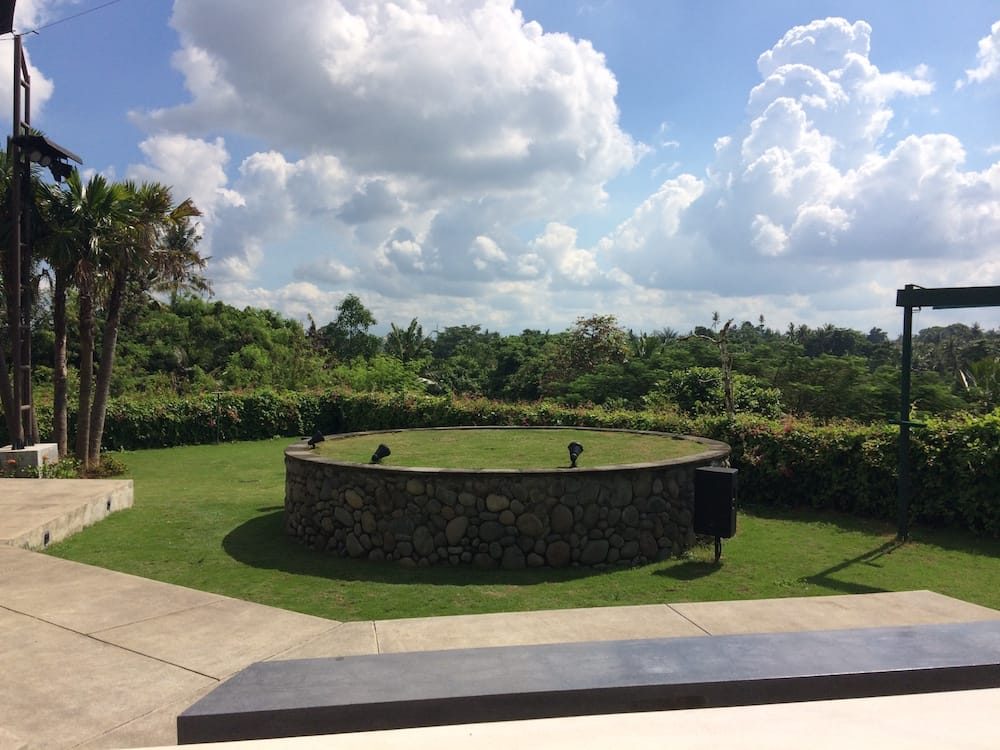 And son got into the act too:

The Bali Zoo is huge and has everything you can think of, even a water playground at the front. Here's the map of the place: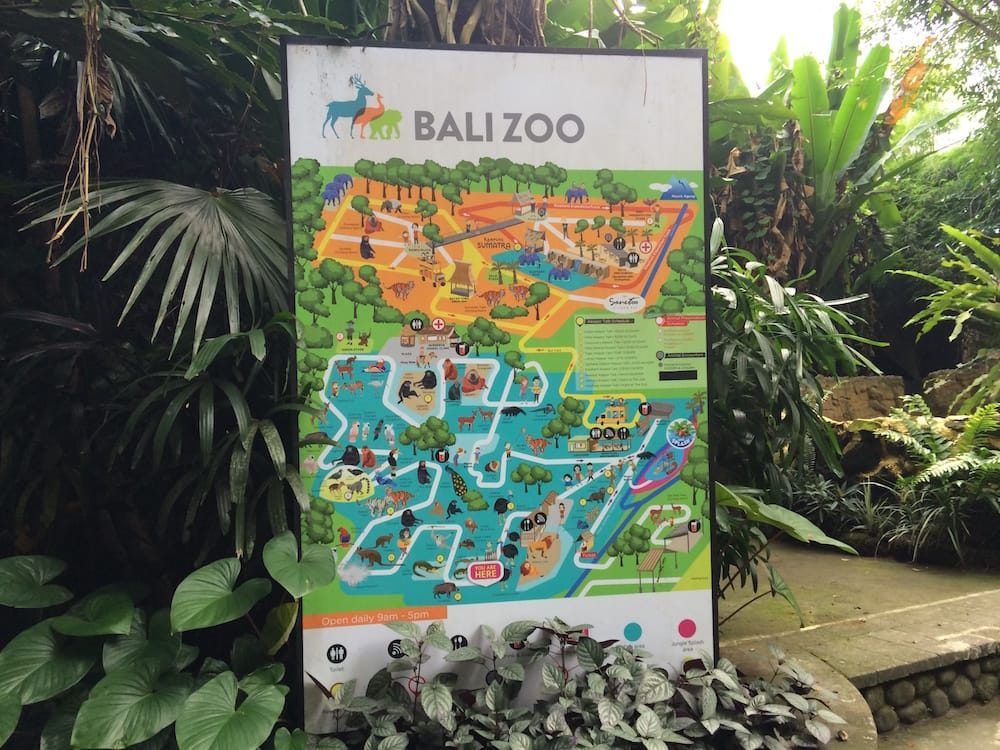 It's hot enough that the shady entrance is a welcome sight, and we linger here a little bit before moving on. 😉
We booked our driver from the airport to take us to the Zoo, about a 45 minute drive, then he waited there for us for several hours; I never feel very comfortable with this, I felt a bit rushed, but even more I didn't want to waste our driver's time! But this, also, is Bali. People here grab work whenever they can, and they work hard. You can't fault that at all.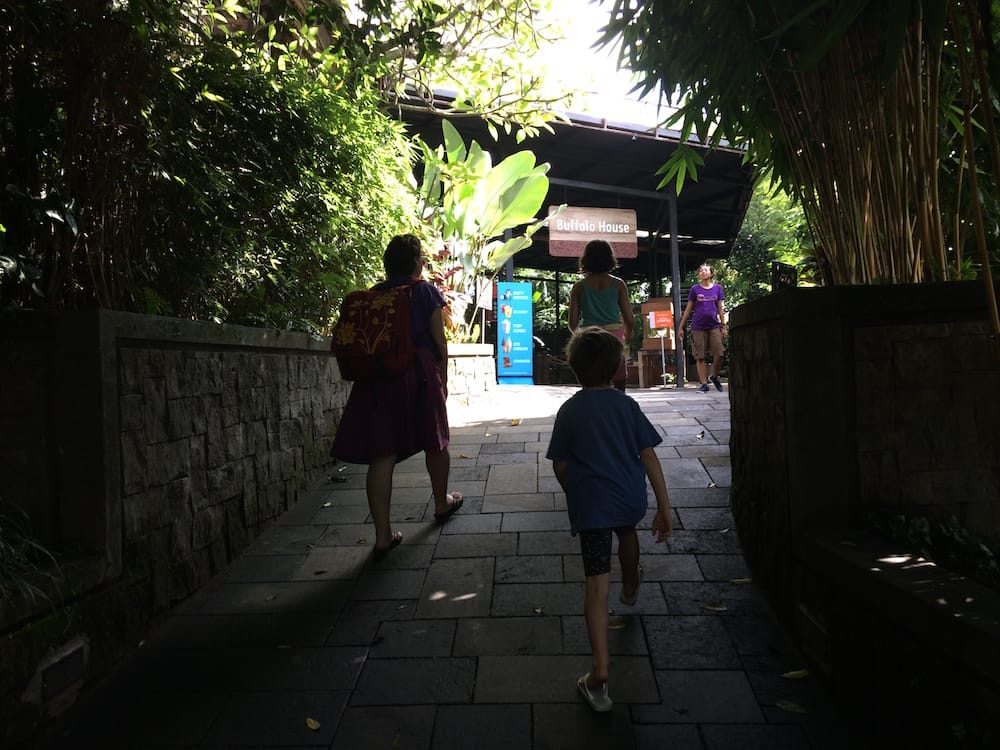 Bali is always Bali, and the statues and decorations are a constant reminder. I love it.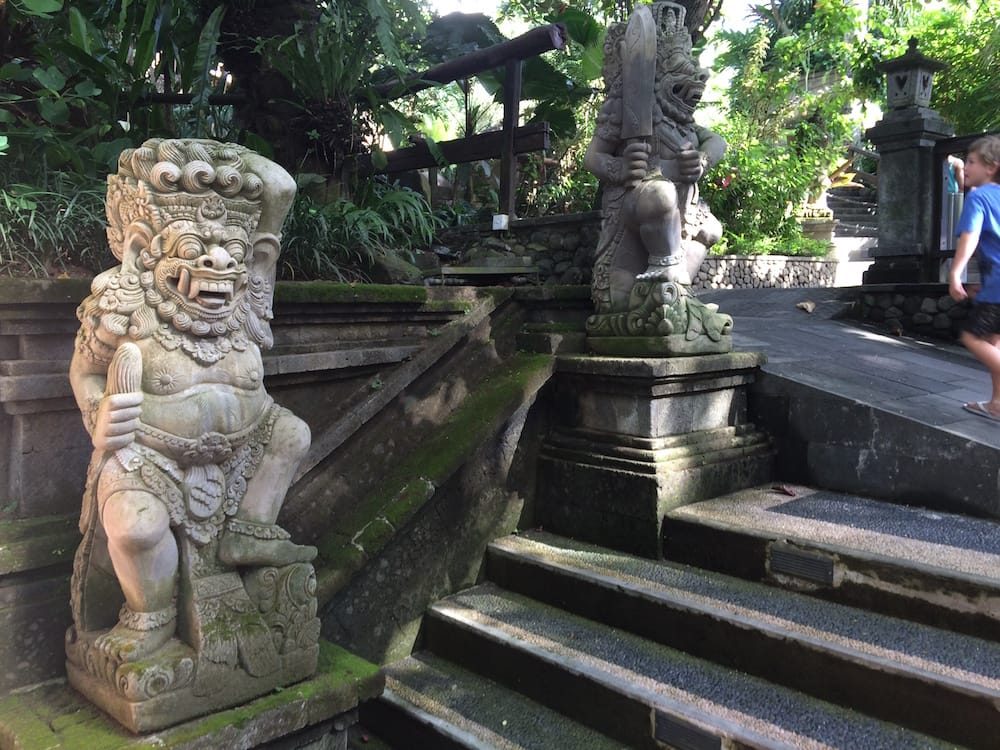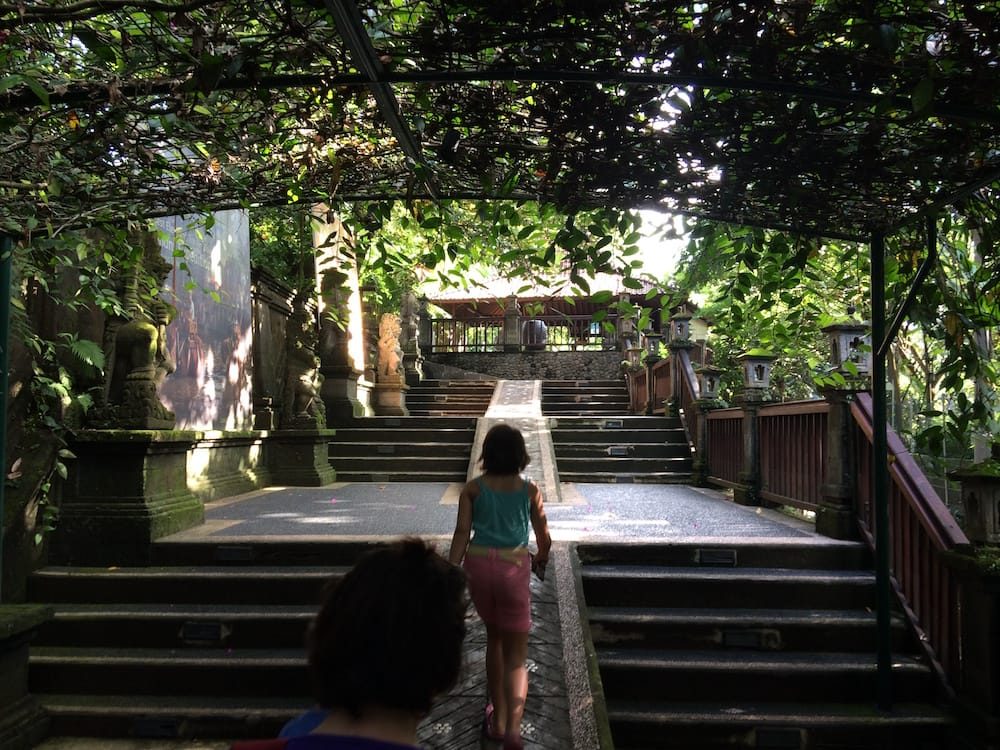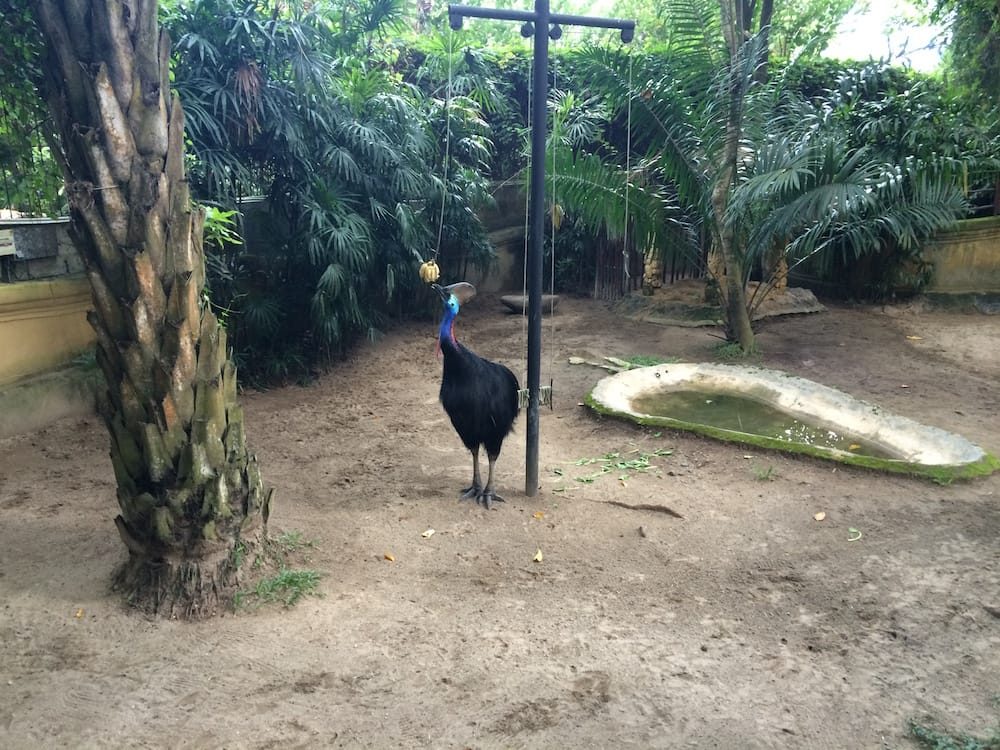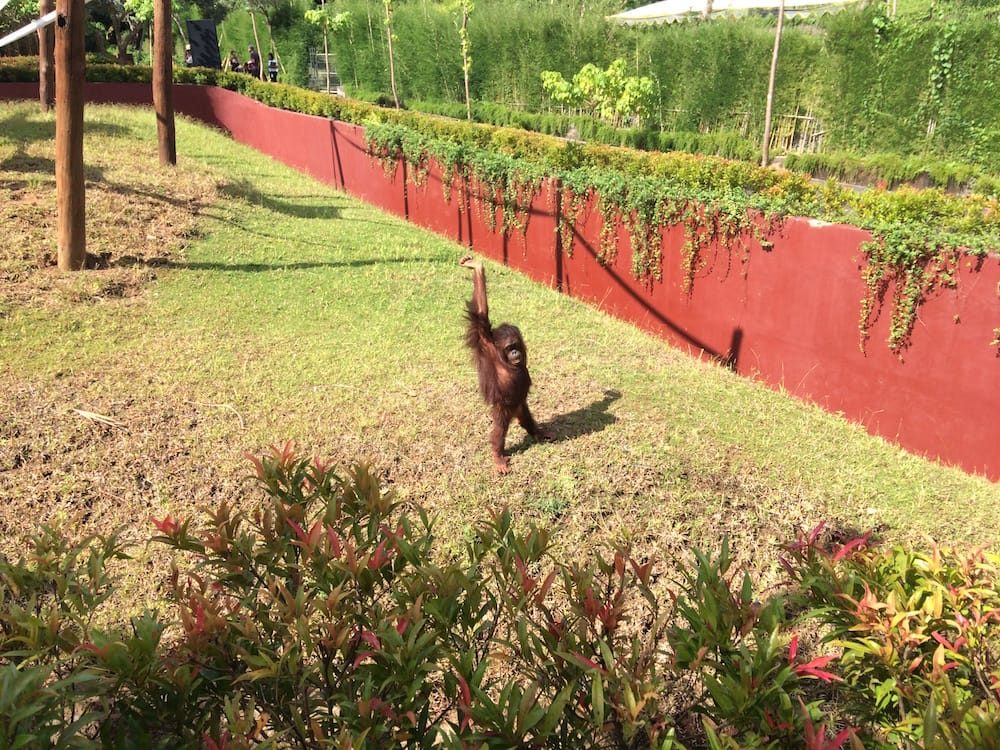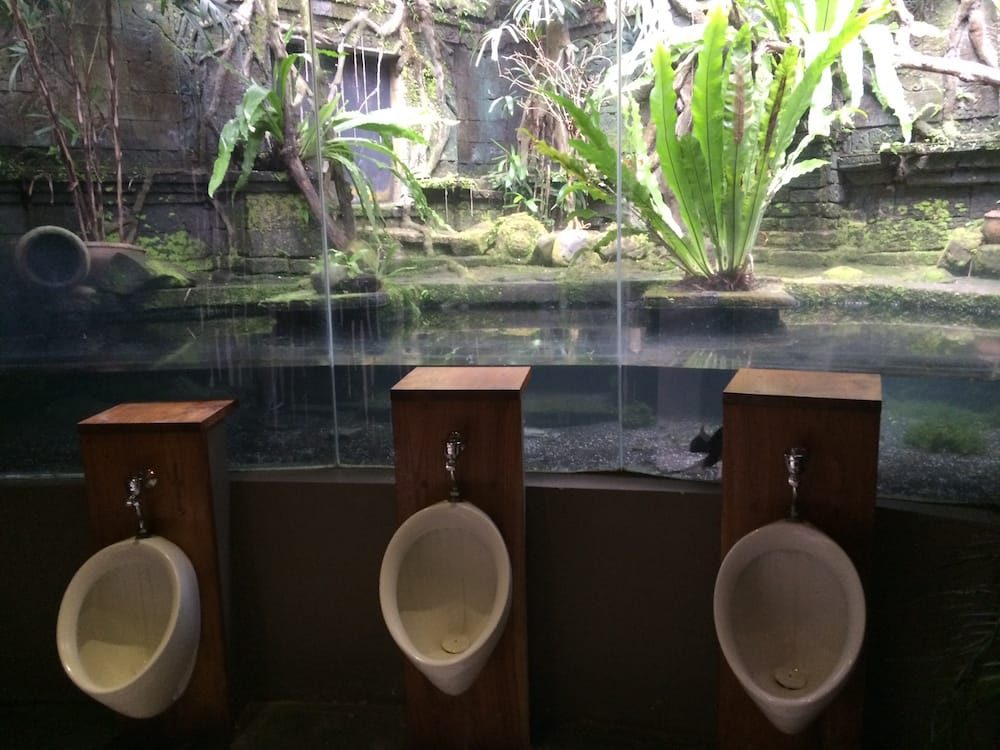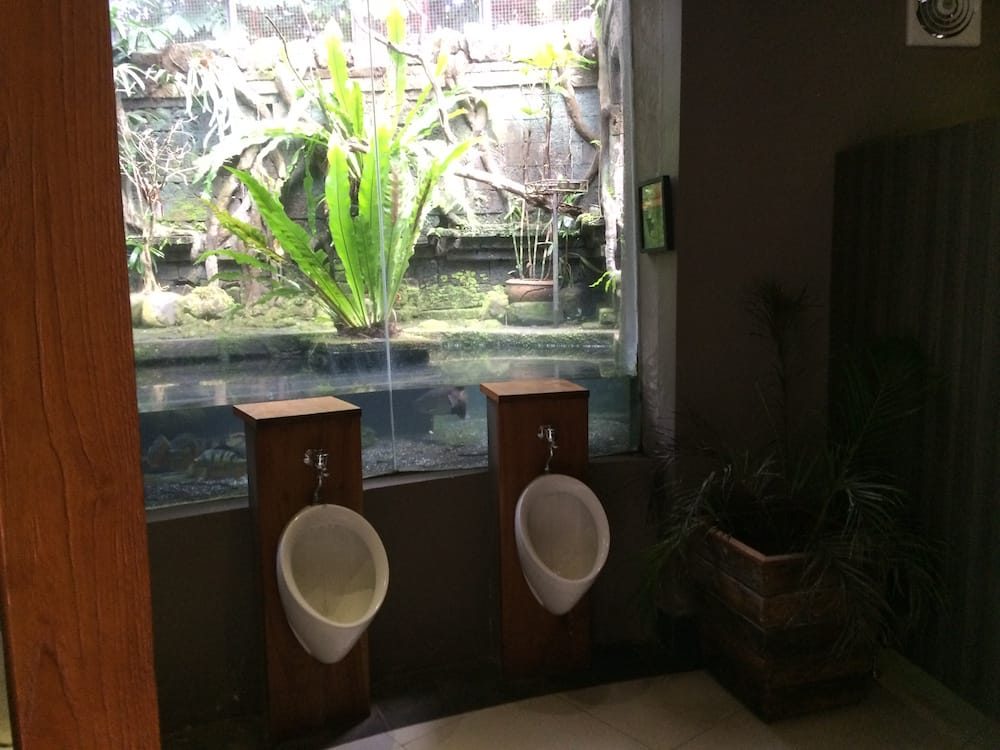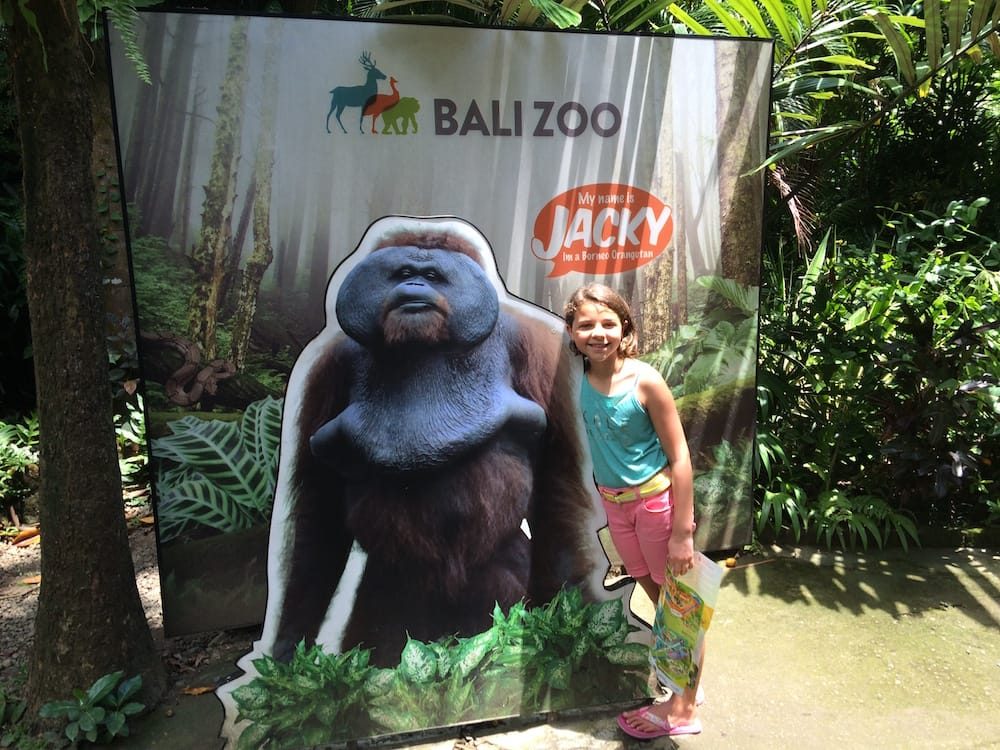 The following two tabs change content below.
Latest posts by Nathaniel Flick (see all)