Our first day in Tirana we did a quick tour, and today we are going a bit more in depth a little bit further south.
More street art, I think the Facebook page is pretty cool, means it's sponsored and supported by the government. Street art usually means progress.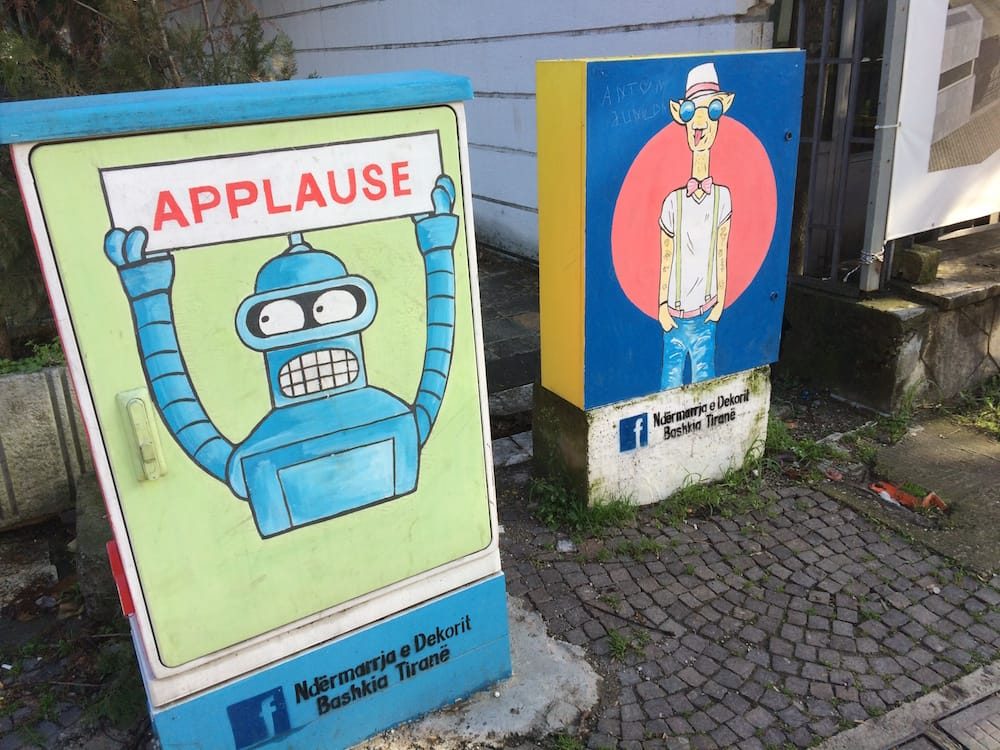 The National Gallery is getting a pretty sweet makeover, though I hope they splash some more colour in there.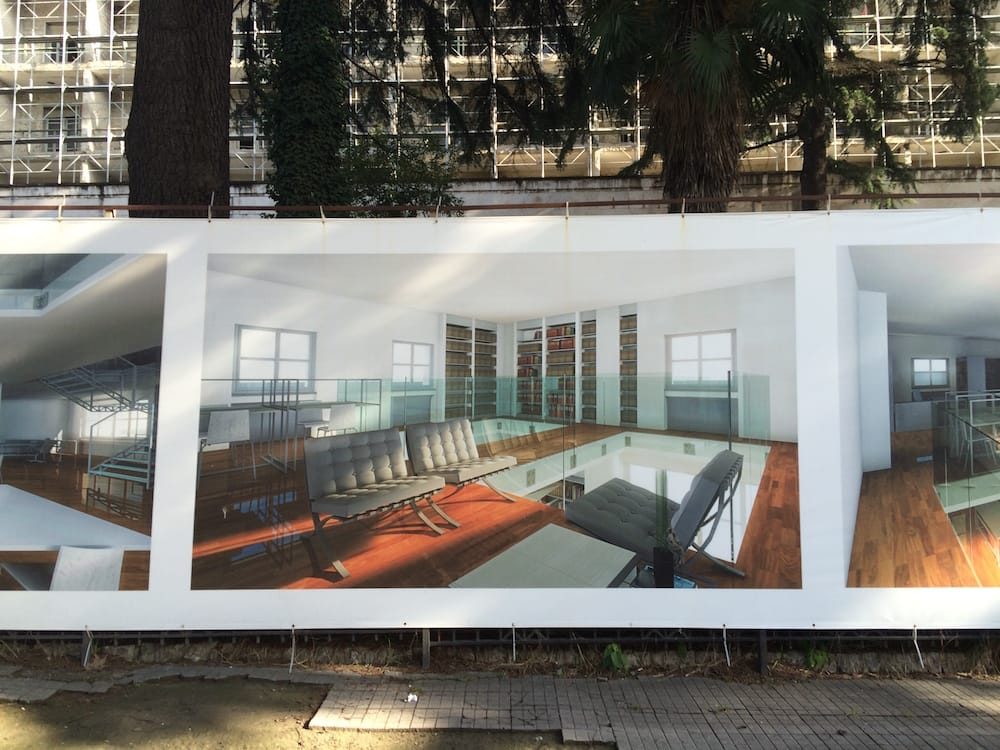 This boulevard stretches from Skanderberg Square south over the river that used to be the entrance to the city. It's nice and wide, with new, wide footpaths great for walking.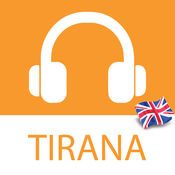 The Tirana app Tirana AudioGuide4U describes this as a painful reminder of Albania's history, half of Albanians want to demolish it, and the other half want to keep it as a reminder of the past so it's not repeated. In the meantime it's fallen into disrepair. You can climb it, though, one positive thing.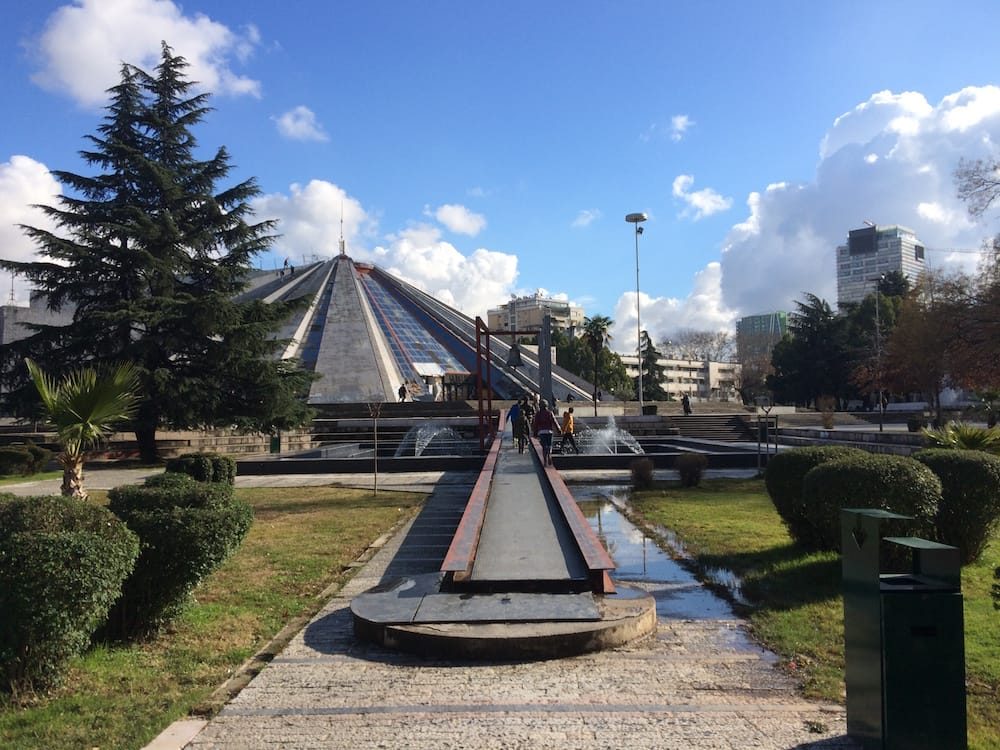 I love how my Daughter charges ahead full steam, in fact she was at the top before I got up the courage to climb up, Son in tow. Here we are, proud and happy at the top. I'm secretly scheming how going down is going to go.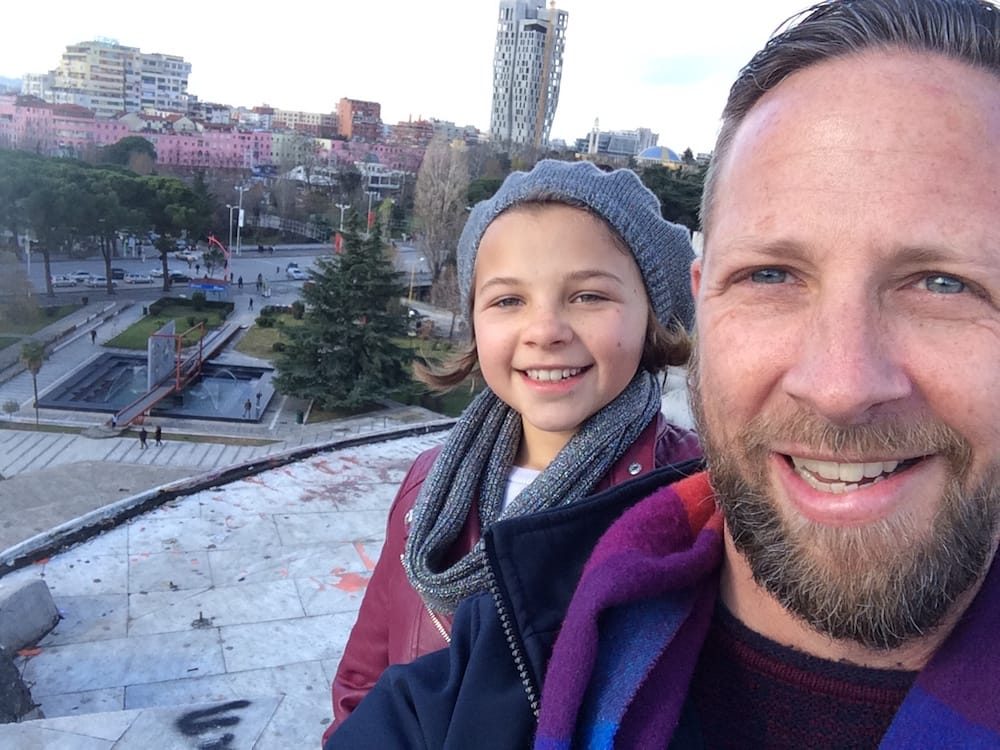 The way down see the guy in the orange jacket, Alpha scampering down; she ended up passing him as he struggled a bit. If you had the wrong shoes on this climb could be a bit treacherous.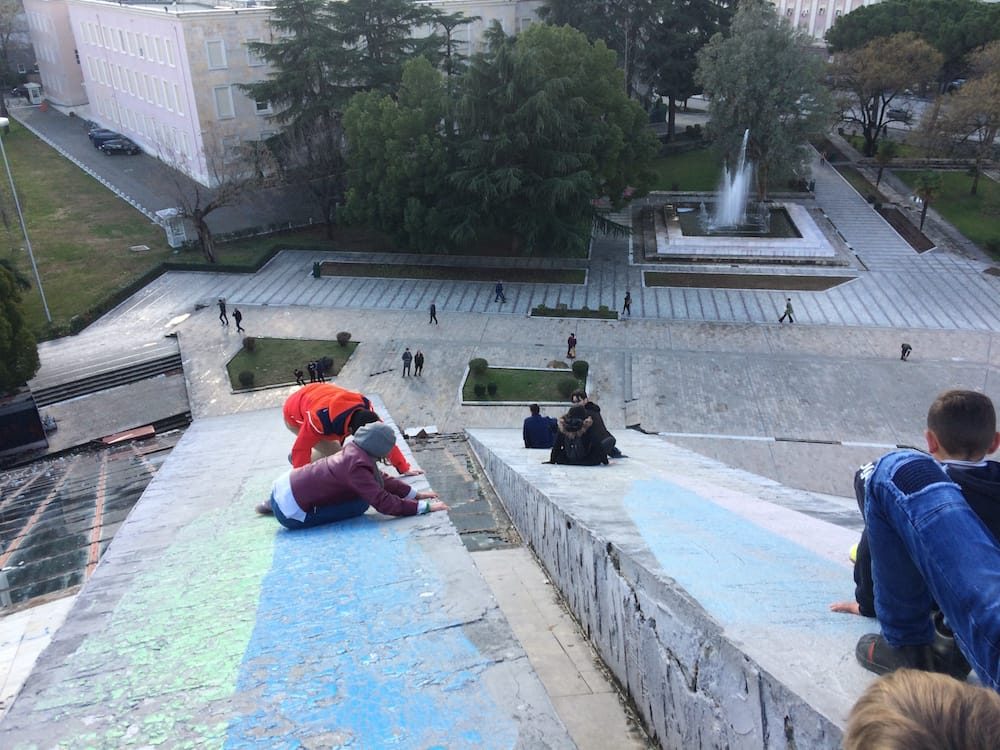 Cool view of the city, almost as good as the one from the Clock Tower in Skanderberg Square.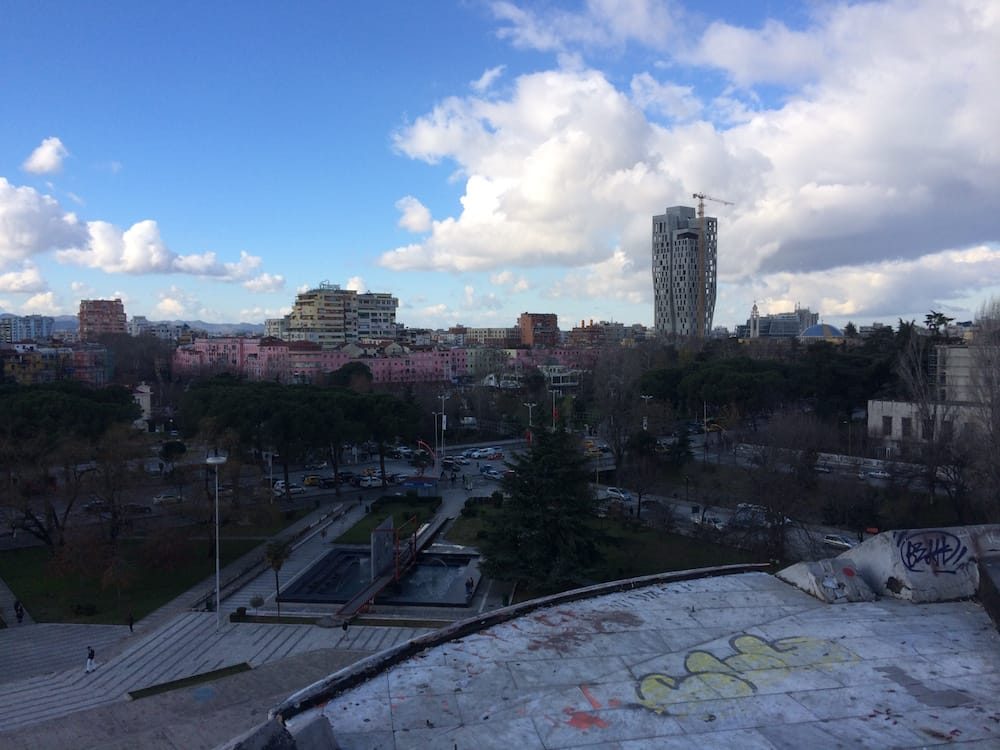 It even looks like there's a bunker at the top of the pyramid. And yes, that's barbed wire; the other side didn't look very safe at all.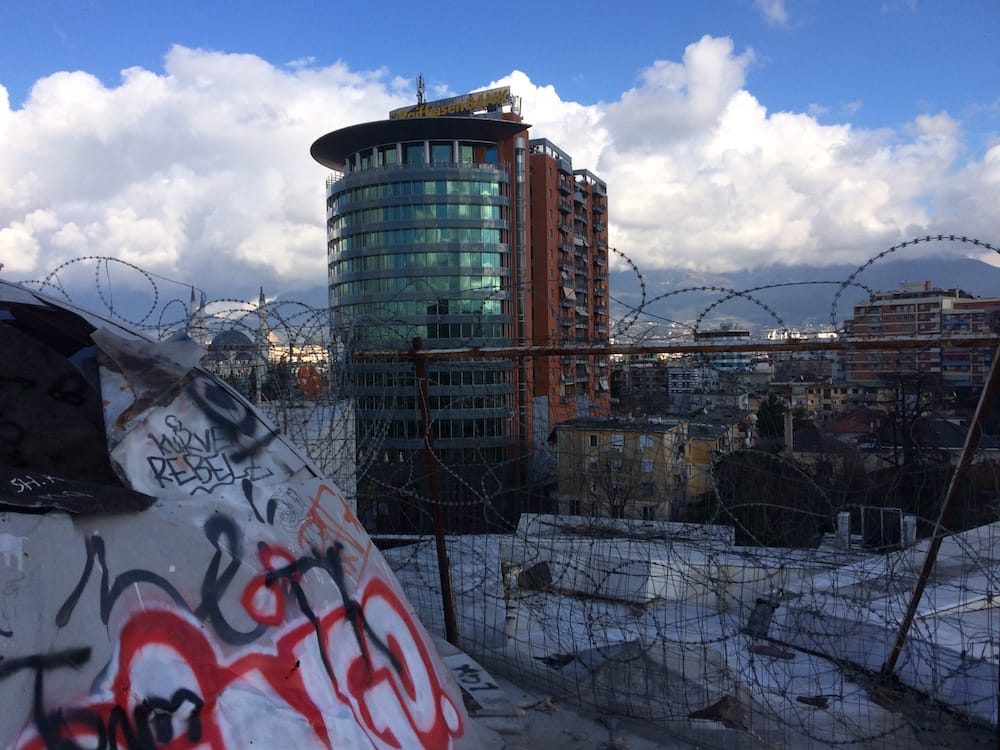 Gotta do the selfie. Thanks Daughter for being such a go-getter! I now have this memory for life. Son was a trooper too and made me be brave so I could be brave for him. "We'll get down togther" I said to him. Daughter climbed back up to give us encouragement. 🙂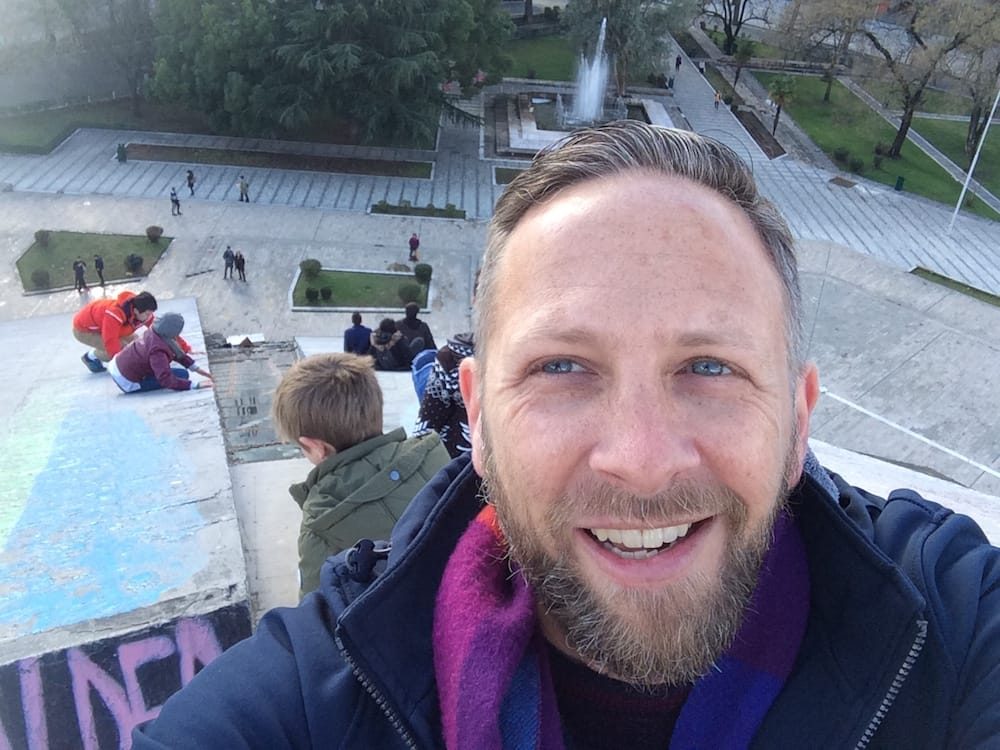 Another view of the Pyramid.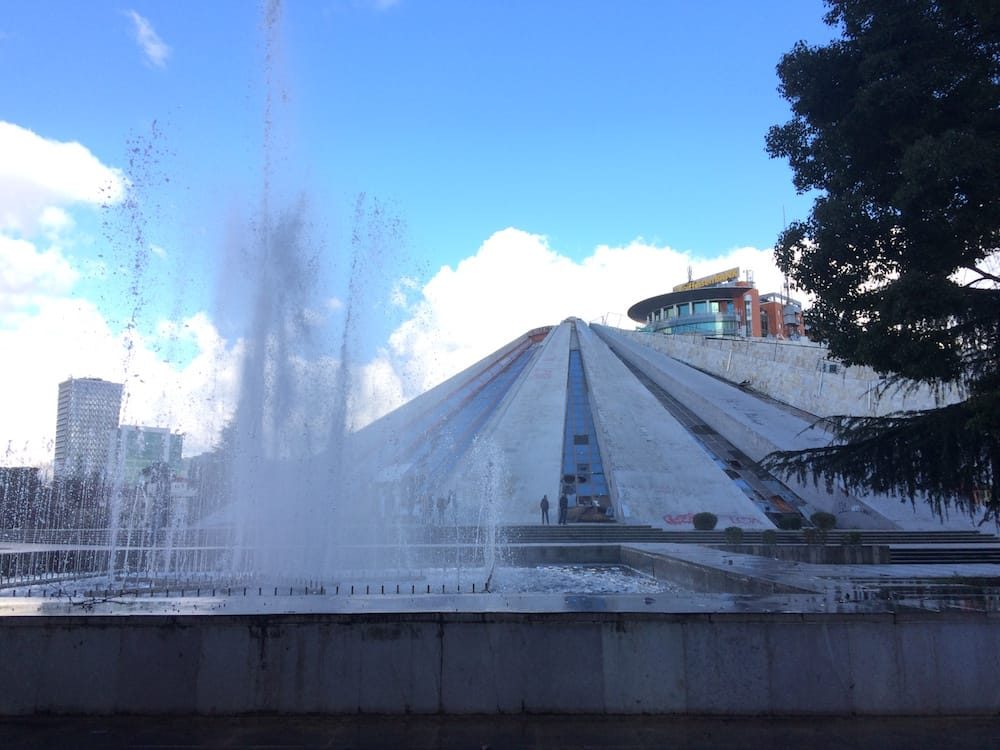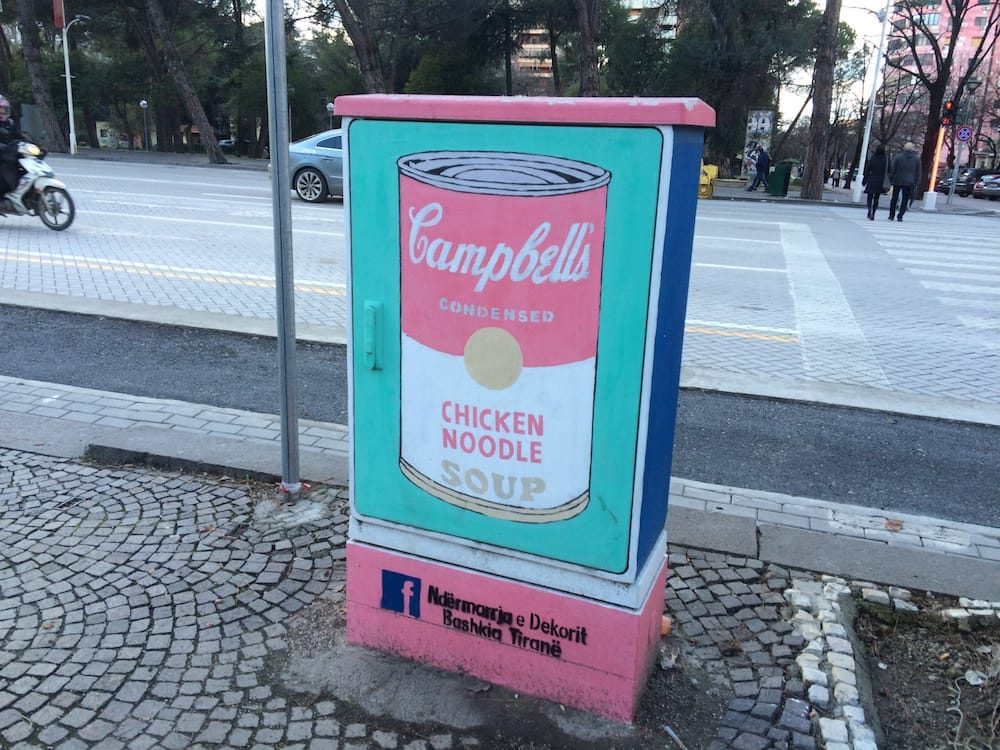 Across the street is the monument to the oppression. A piece of the Berlin Wall, a bunker, and supports from the prison mine all bear witness to the atrocities committed by Hoxha; his former palace is just down the street: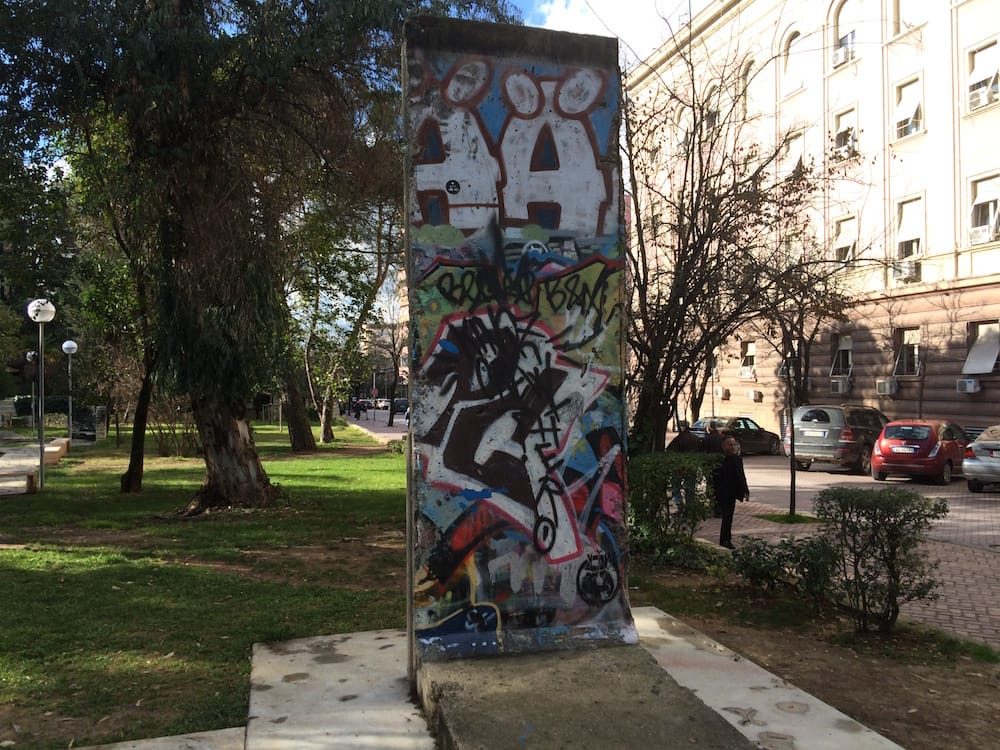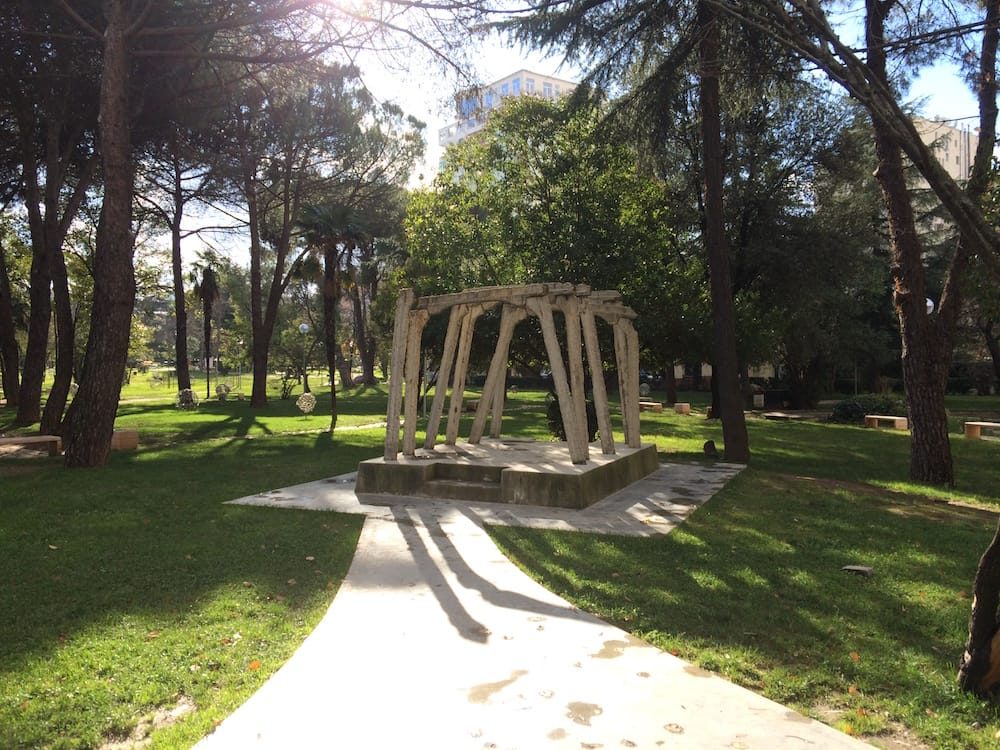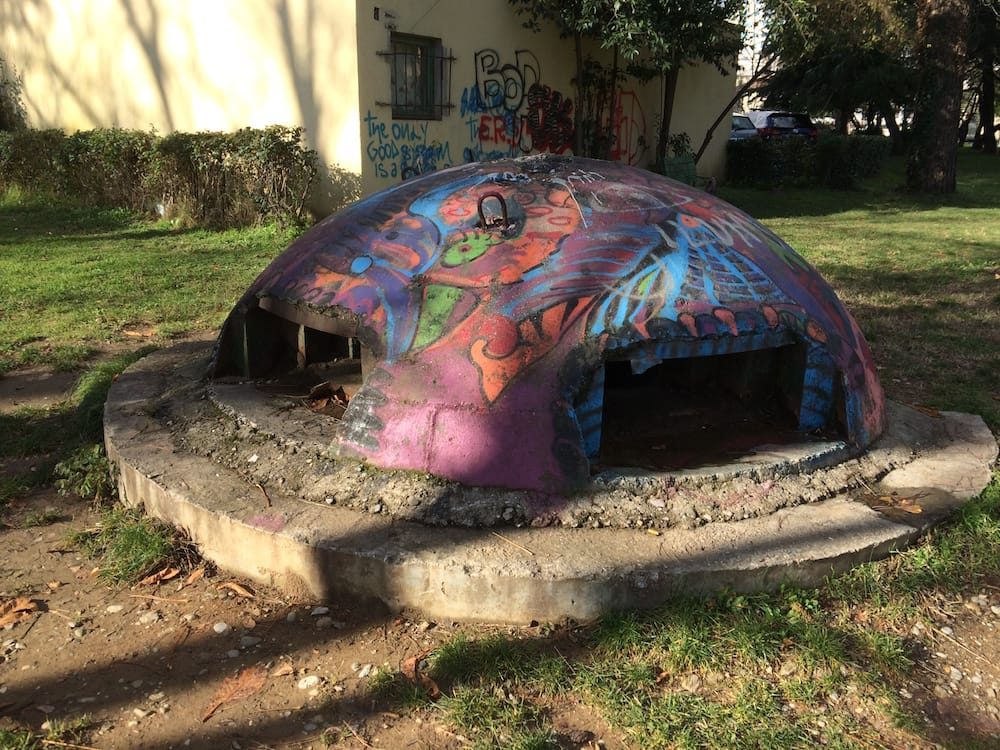 We had a good laugh about this store display, it shows the Albanian sense of humour, with Santa sleeping off a hard night in a pretty sweet, modern bathtub: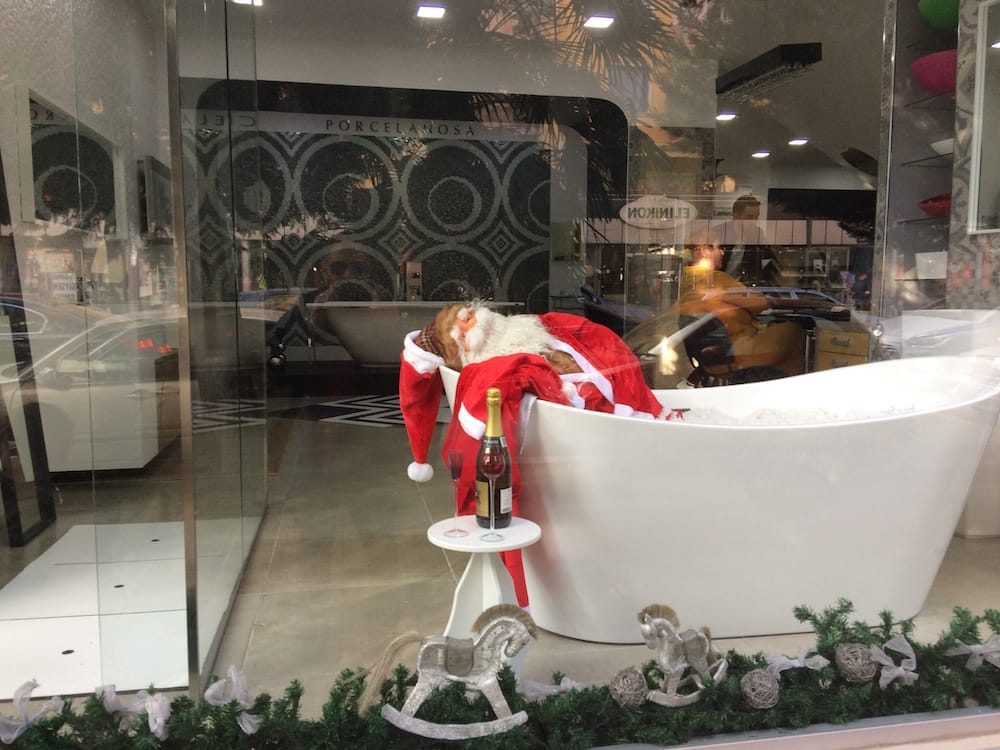 We wanted to capture how at many intersections there's not only streetlights but traffic controllers as well, blowing their whistles constantly. Of course I only captured one tweet in this video:
A cool stencil/street art on the way back toward Skanderberg Square and then home.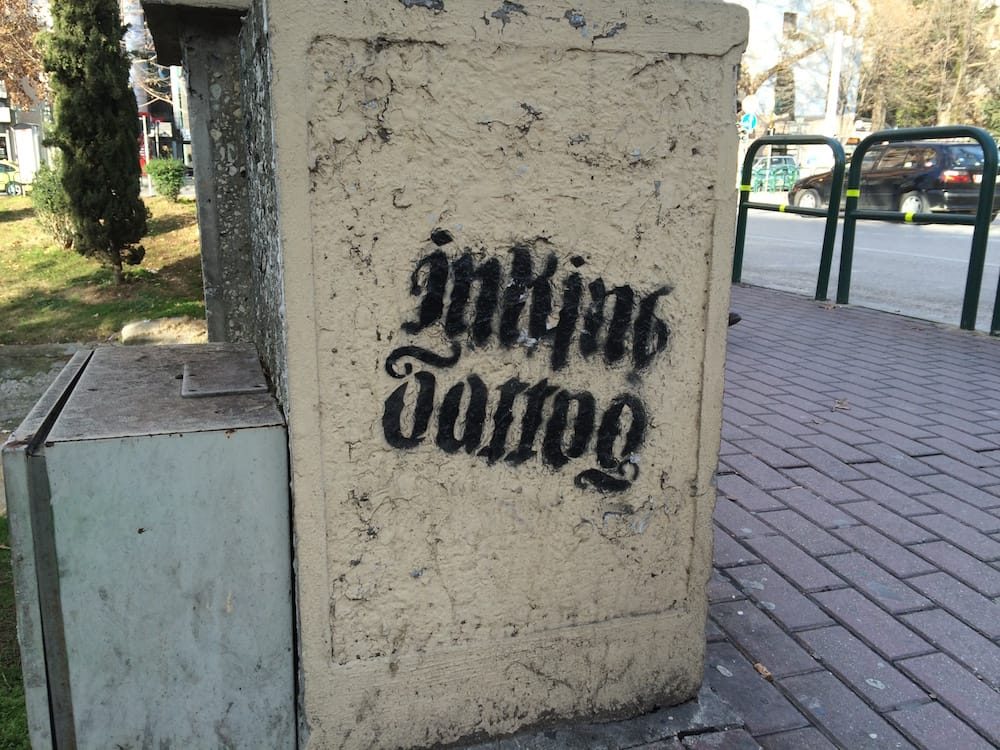 Street art is always good, especially when you have to think a little harder about its meaning: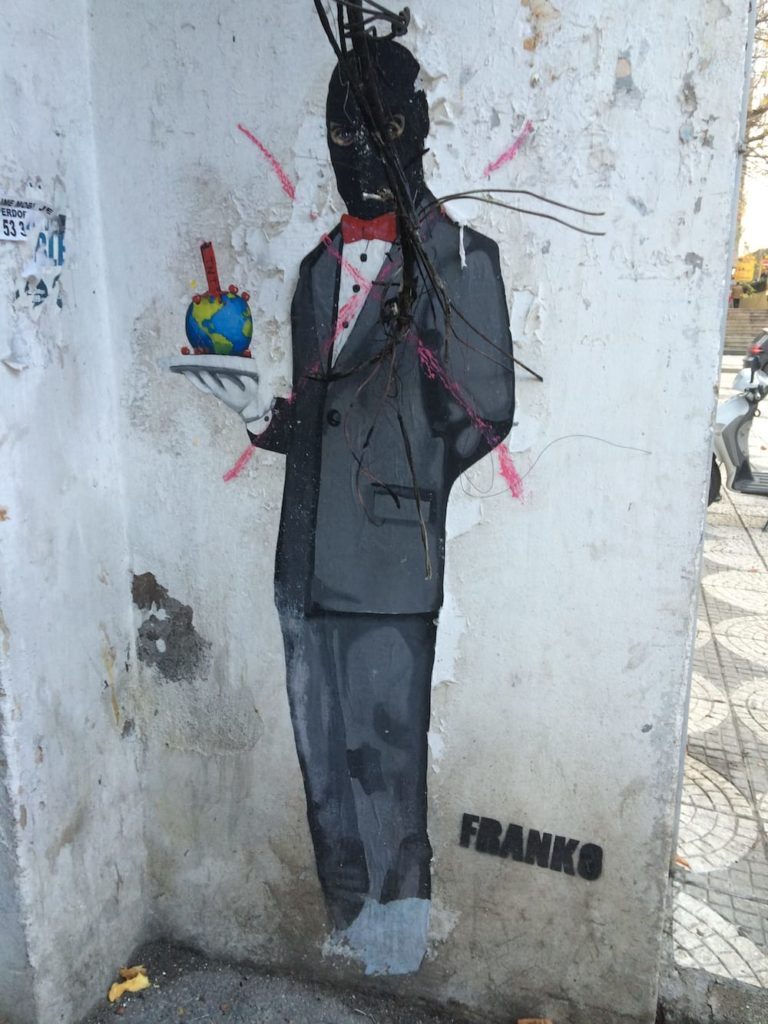 I love unexpected finds, here we find a street bazaar just before getting back to Skanderberg Square: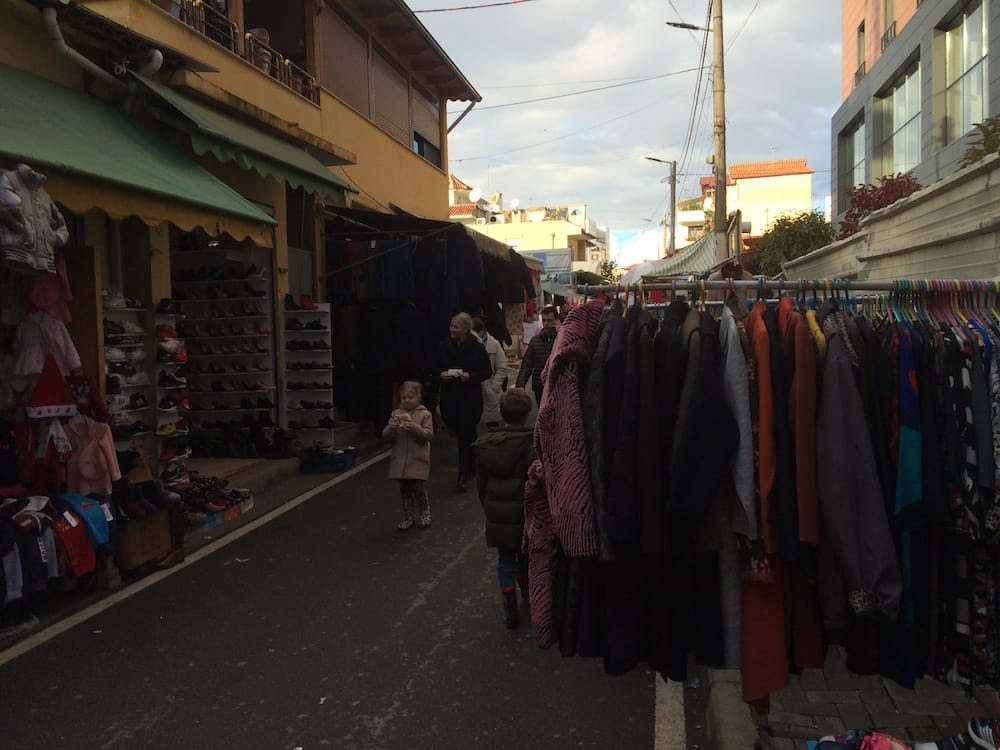 Back at Skanderberg Square and the facade in the sunlight inspires me again. I love the underdog, and Albania is certainly one of these that's pulling itself up by its bootstraps though its natural resources and sweat: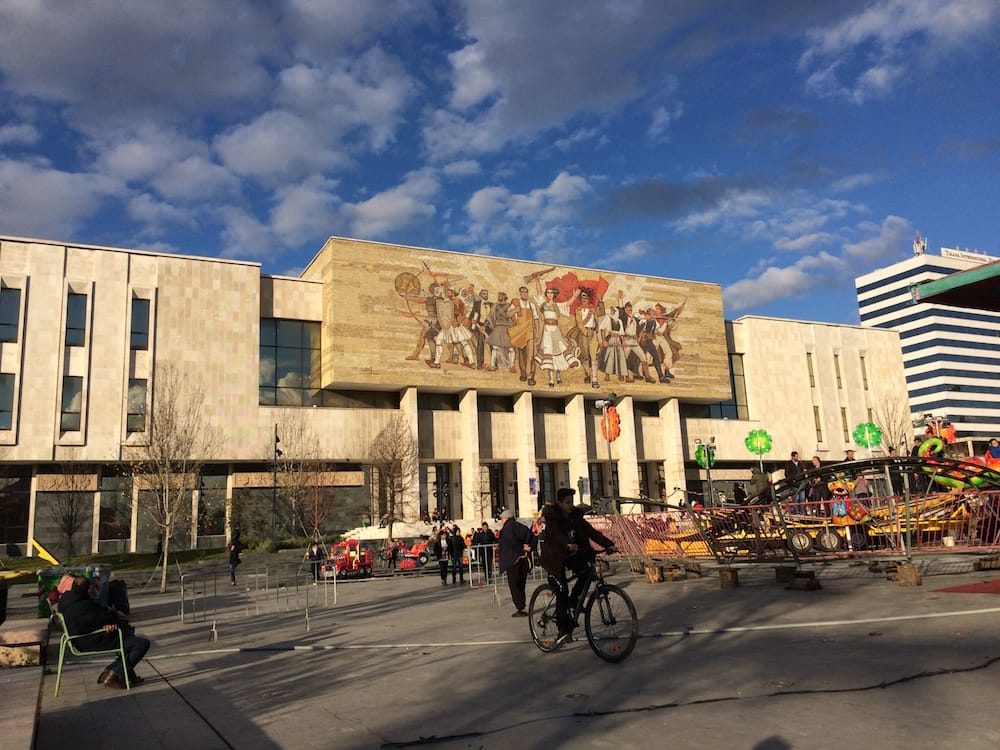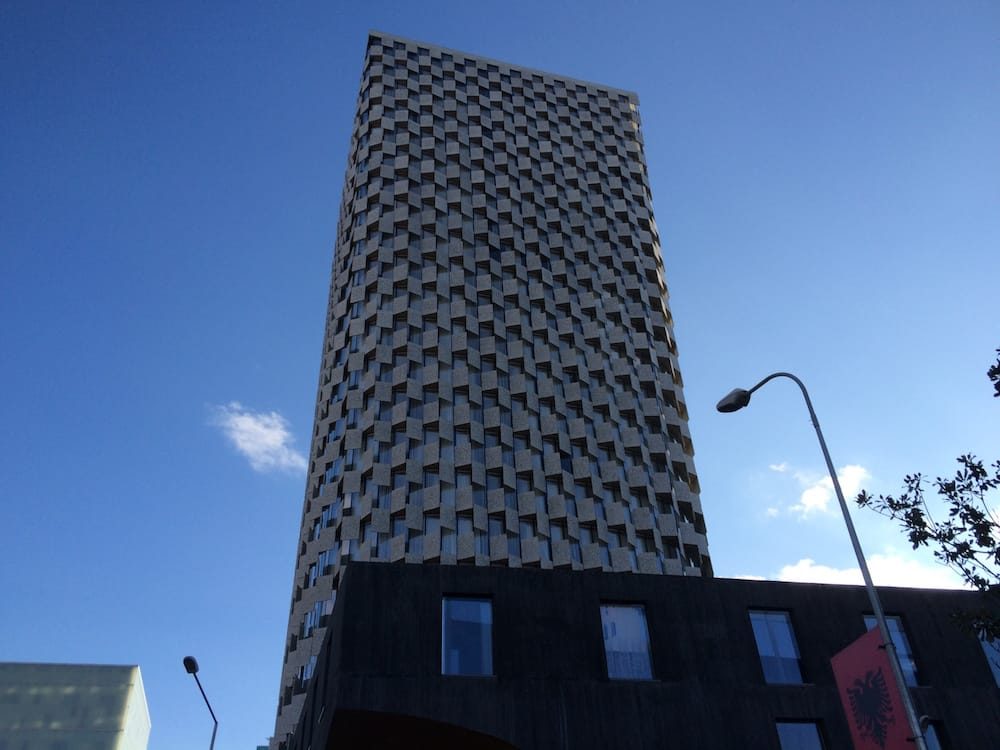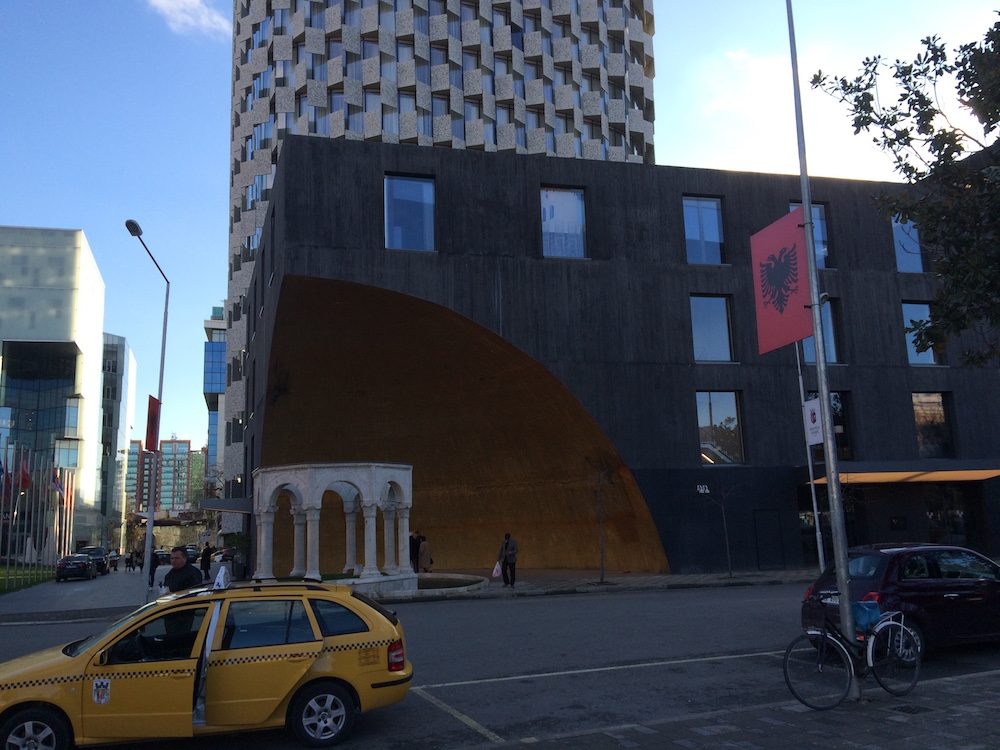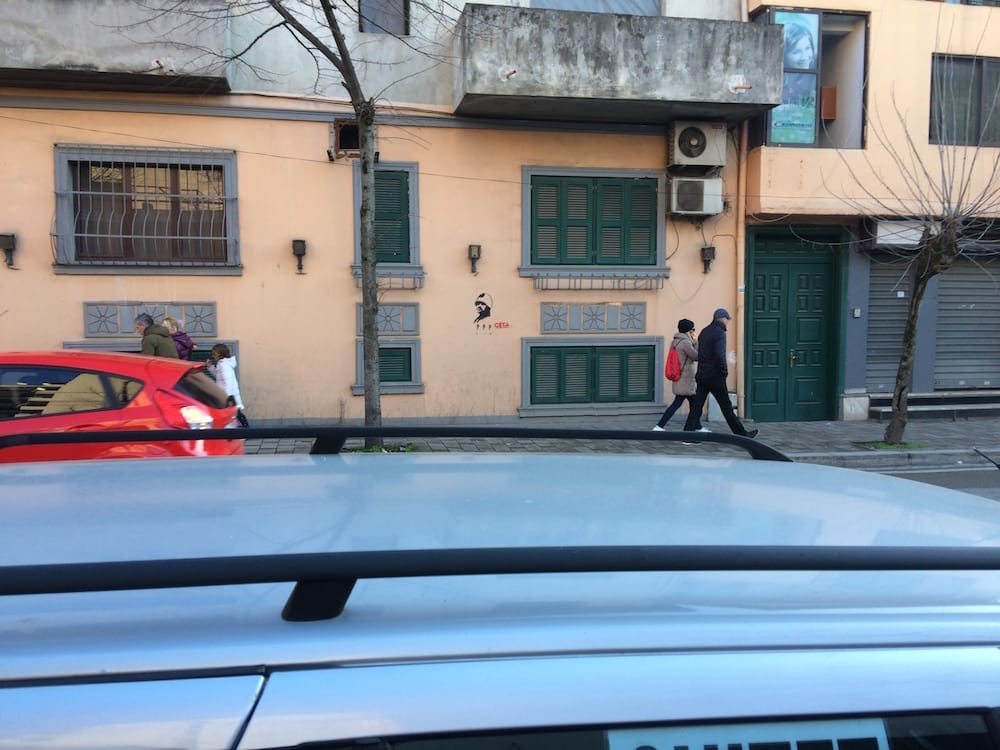 The next morning came early, our taxi arrived early (they always seem to be early which I like and now plan for) and got us to the airport no worries. The owner of the hotel saw us off so graciously, and we're grateful to him and to Albania for being so warm and friendly! Do go if you ever get the chance.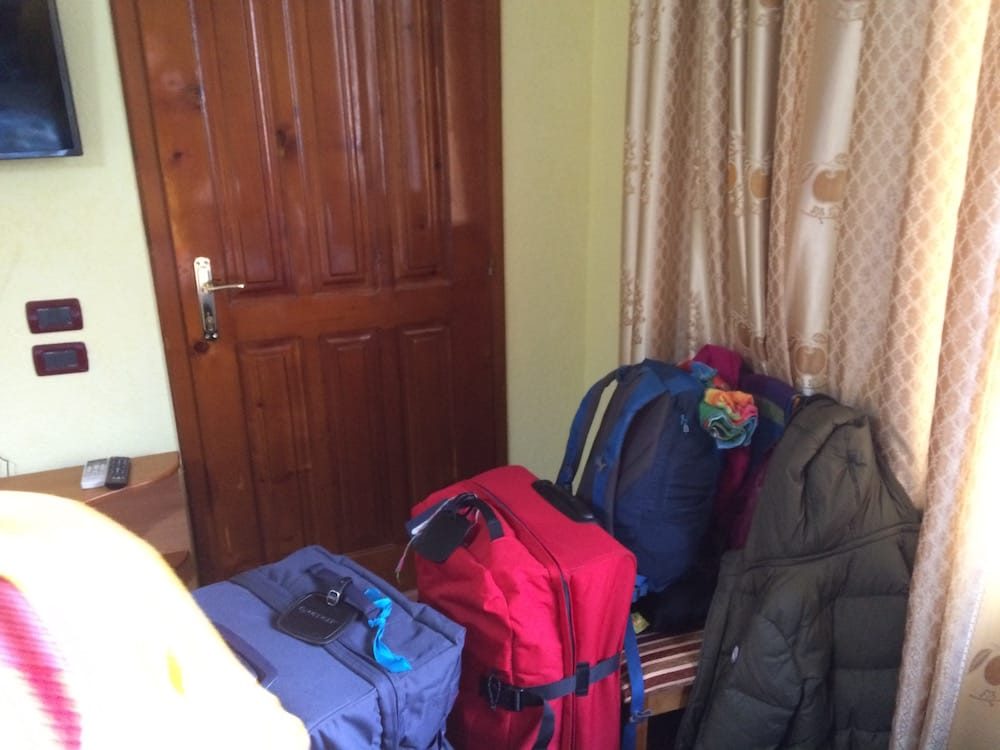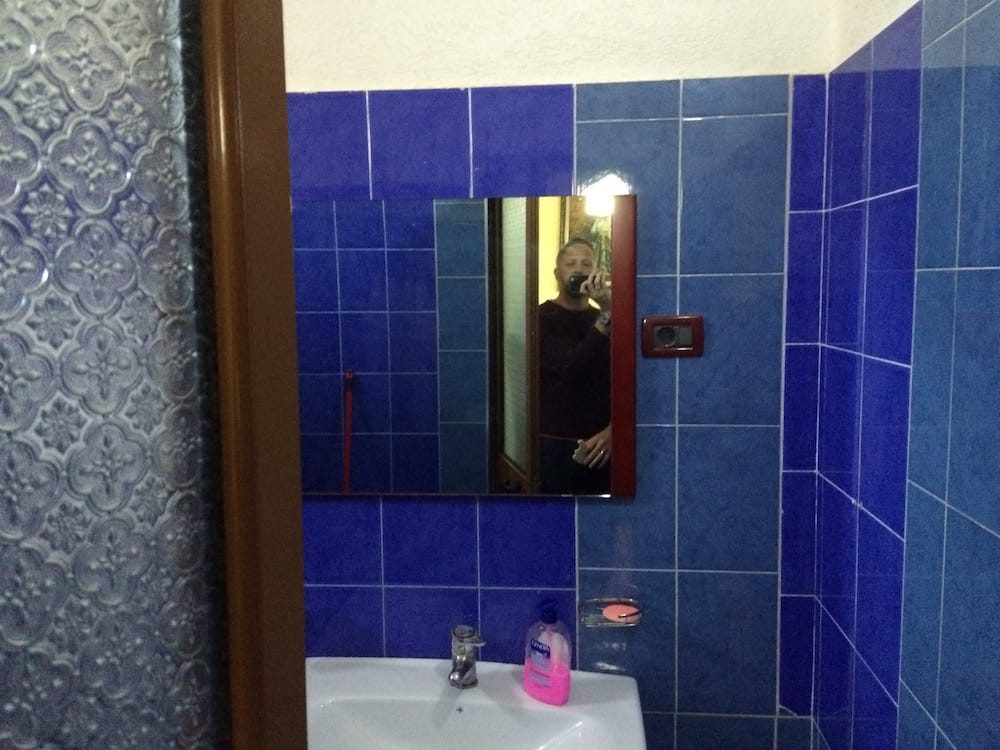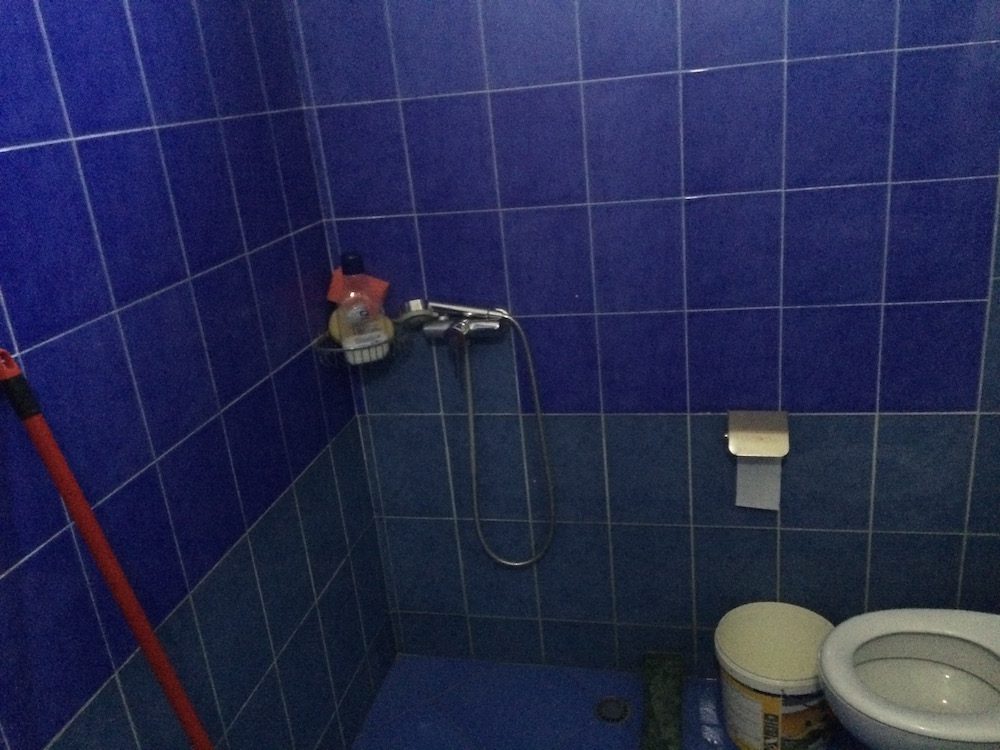 Onward to Florence! Spoiler alert: The Tirana-Rome-Florence flights were uneventful. 🙂
The following two tabs change content below.
Latest posts by Nathaniel Flick (see all)