Thanks to our house owner's friend Brian we were able to take a day out to drive up to Isle of Skye. We stayed at the Mackinnon Country House Hotel which was our home base for Sunday afternoon and Monday morning.
On the way west from Dingwall we stopped at Loch a'Chroisg where we saw a baby Scottish Adder (someone at Mackinnon Country House Hotel confirmed this for us the next morning so we are glad we are generally wary around any kind of snake!)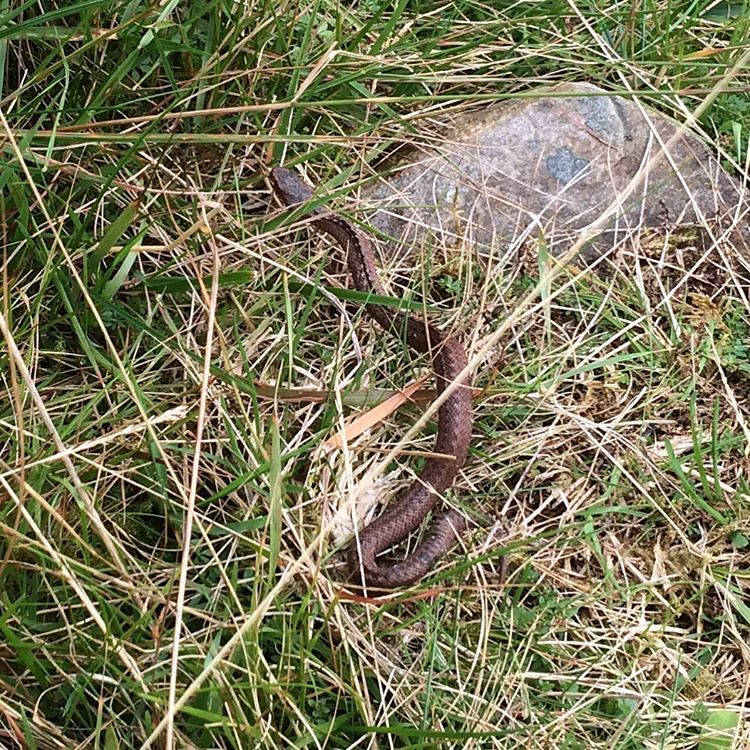 This loch was glassy smooth on this calm, overcast day. So gorgeous:
And before we crossed the bridge to Isle of Skye we went to the McRae Castle, a lifelong dream of Alice's to see her family history in real form:
We drove past our hotel and on to another loch, but it was so wet and rainy no photos were taken. Oh well!
So far Scotland has a rough hewn, grand beauty that we love.
The following two tabs change content below.
Latest posts by Nathaniel Flick (see all)