Mum's Must-Do for Budapest was to take the ferry down the Danube. This trip was great fun and we saw some cool sights along the way.
It takes a little effort, but if you cross the Danube to the Buda side and go north by bus you can get to the northern-most ferry terminal and take it all the way down the Danube to the furthest southern point on the Pest side; all covered by our 24 hour group pass. So worth it.
Here we found a cool painted bike on the side of the path leading toward the Ferry terminal: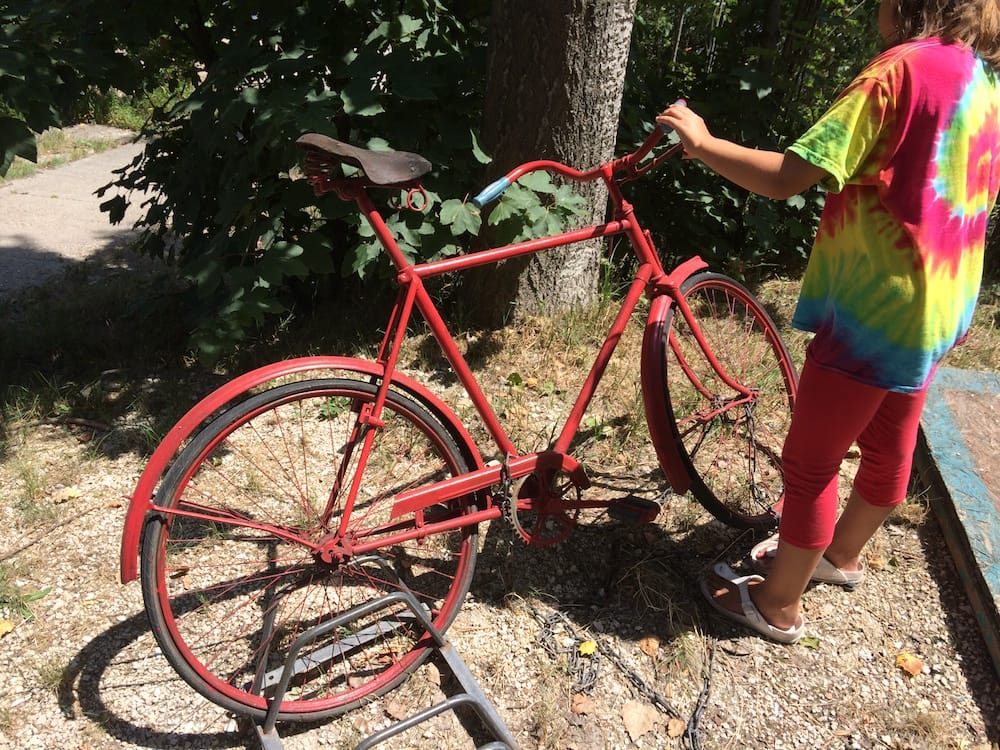 The path is lined with cool cafes, not much swimming in the river, though – probably due to the swift current or maybe it's just not a swimming river? Either way we didn't expect to see such a cool place this far north of the city.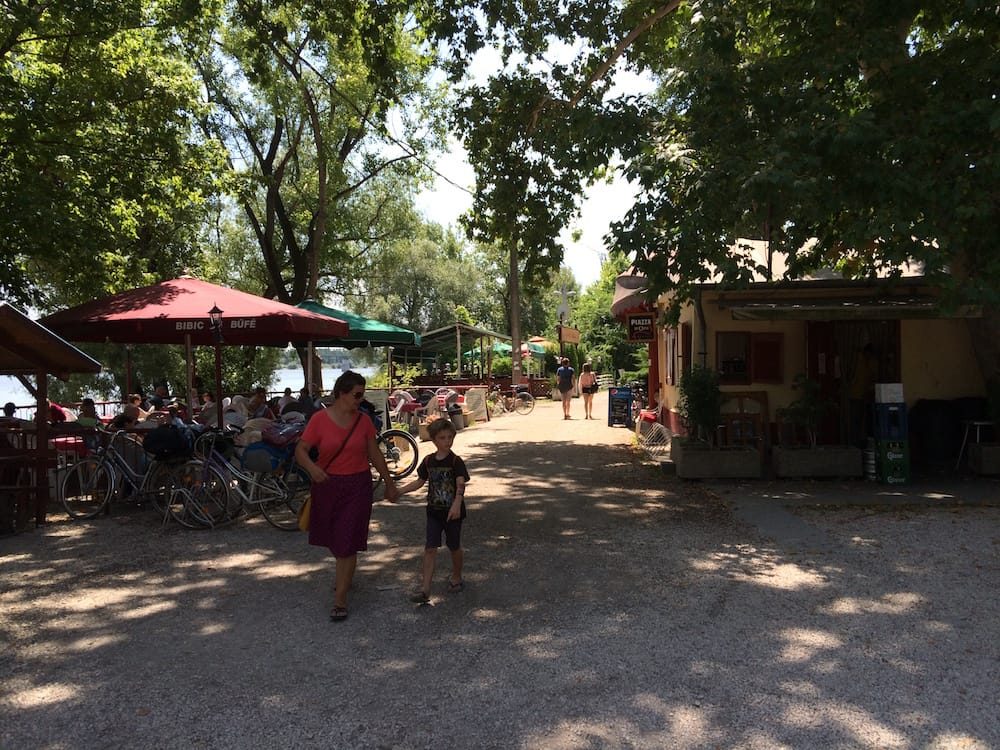 We queued for the ferry and were almost left behind because we were obeying the clearly posted signs to "Stay here till we come get you" when it seemed no one else remembered this on staff. It always pays to never trust signs, they are only guidelines. 🙂
Our ferry trip showed us the centre of town from a different perspective; I especially loved this unobstructed view of Parliament: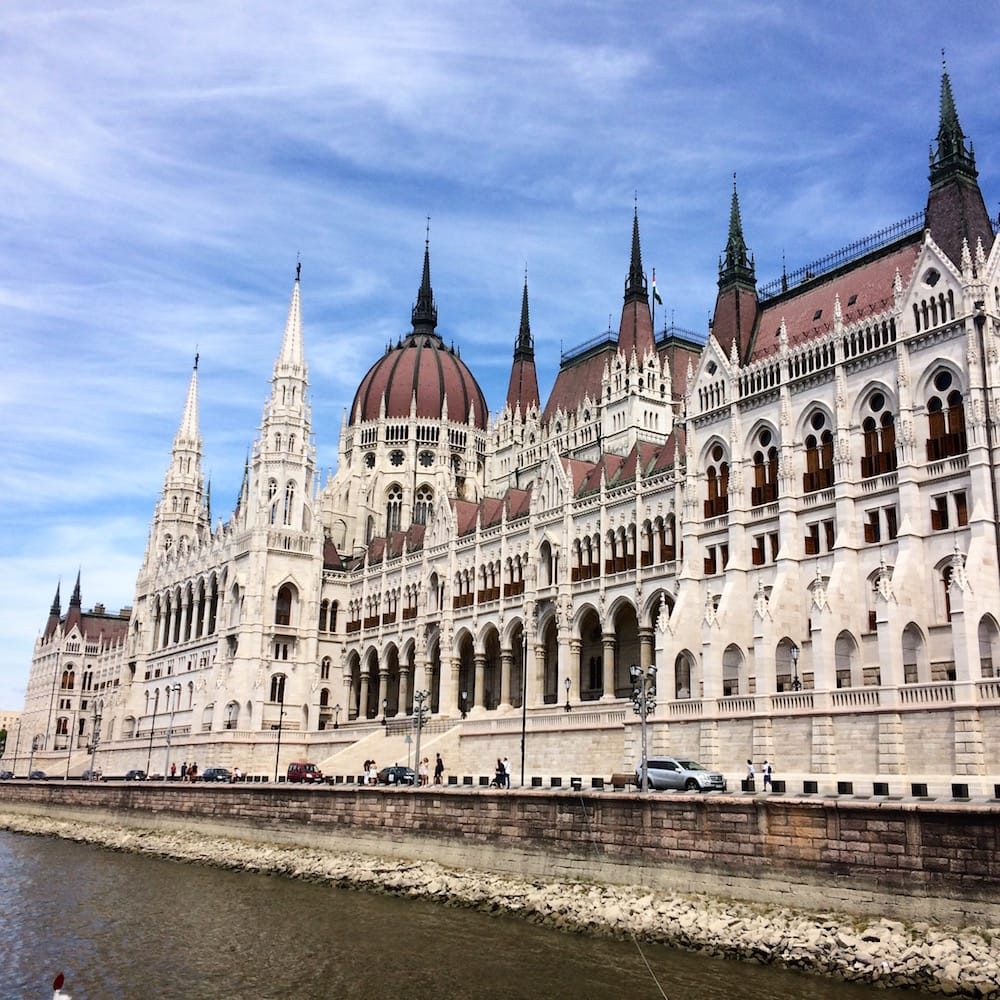 And we saw probably Hungary's largest flag flying proudly on the other side of the Danube from Parliament: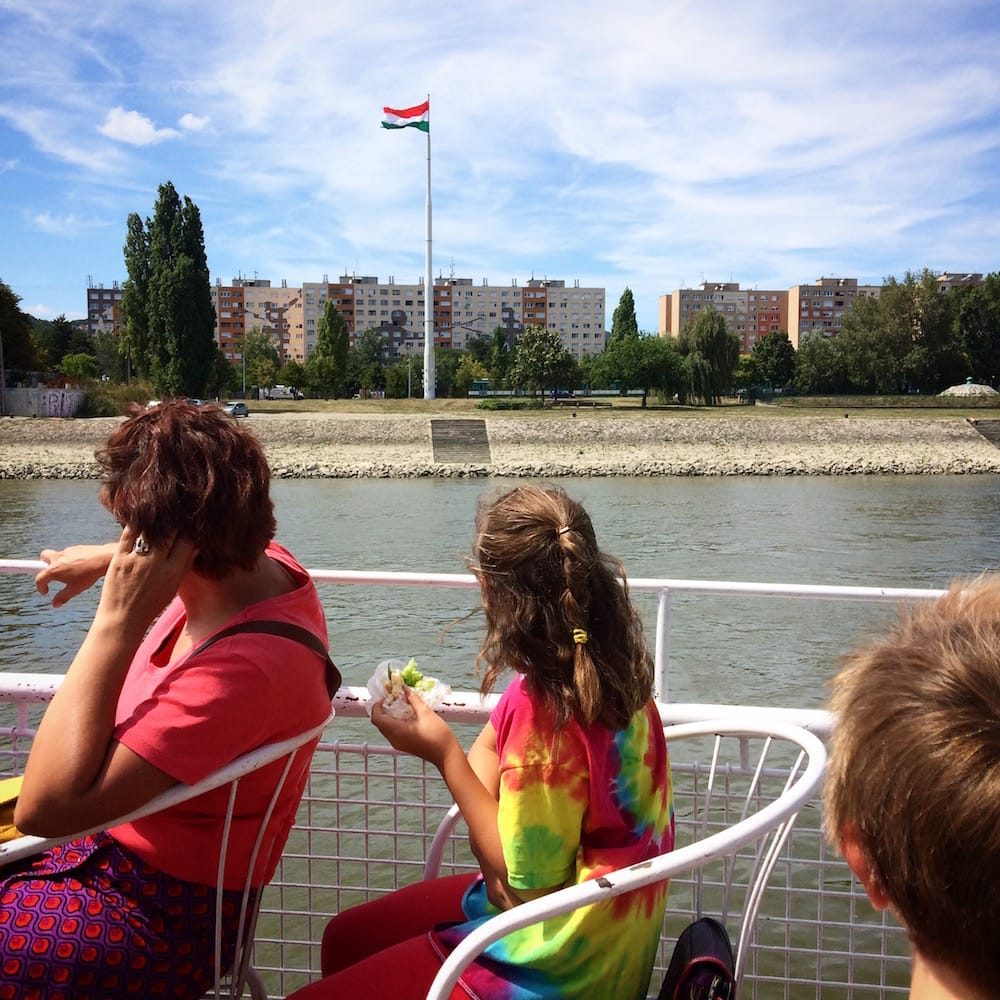 On the next day, I think Sunday, we did our tram ride east of our apartment to see how far we could get and come back in 2 hours or less. We saw the real Budapest. Parts of Budapest are well kept, new and glistening, but others outside town have been a bit neglected. This overpass carries the train that will take us to Prague; I was struck by its grittiness, but not surprised. You can see this effect all over the Baltics and Balkans.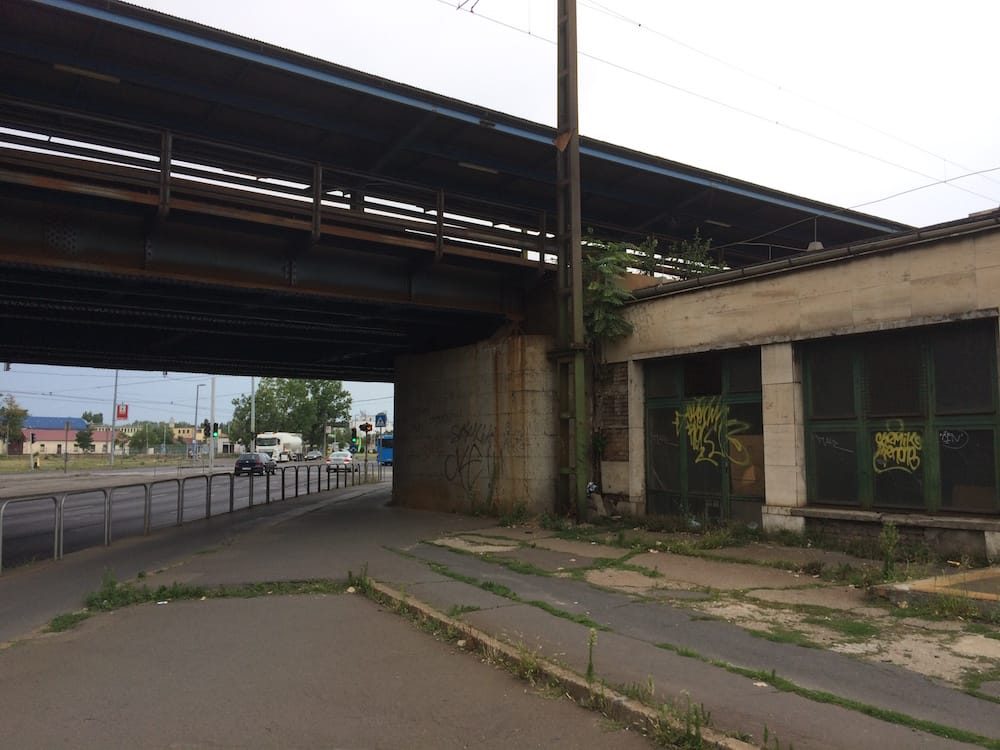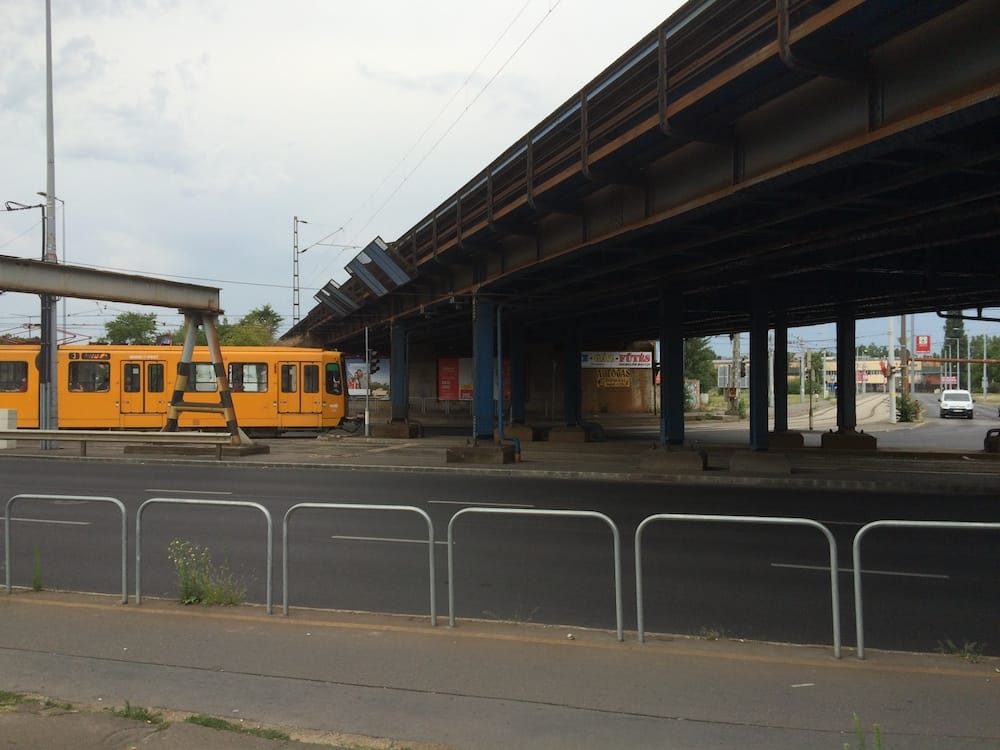 In contrast we ended up at the mall on the way home, with 2 minutes to spare on our 24 hour pass. Well done team! This mall is fully modern, but strangely doesn't really have a front door, you just walk around till you find a door and walk in.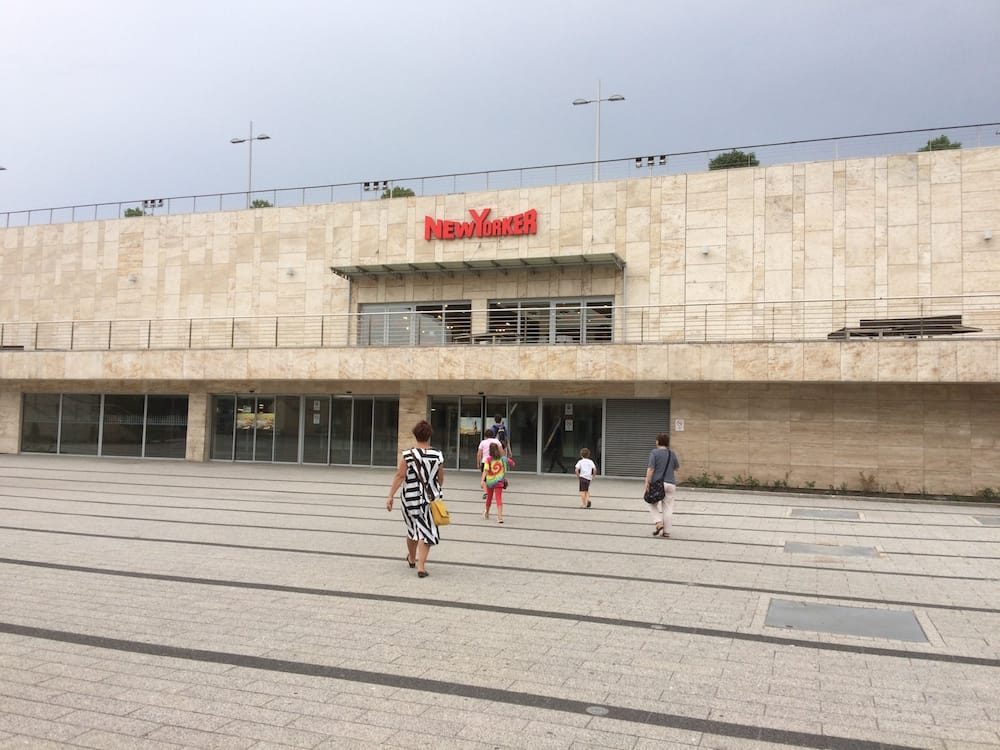 The sunrises in Budapest are just as good as the sunsets: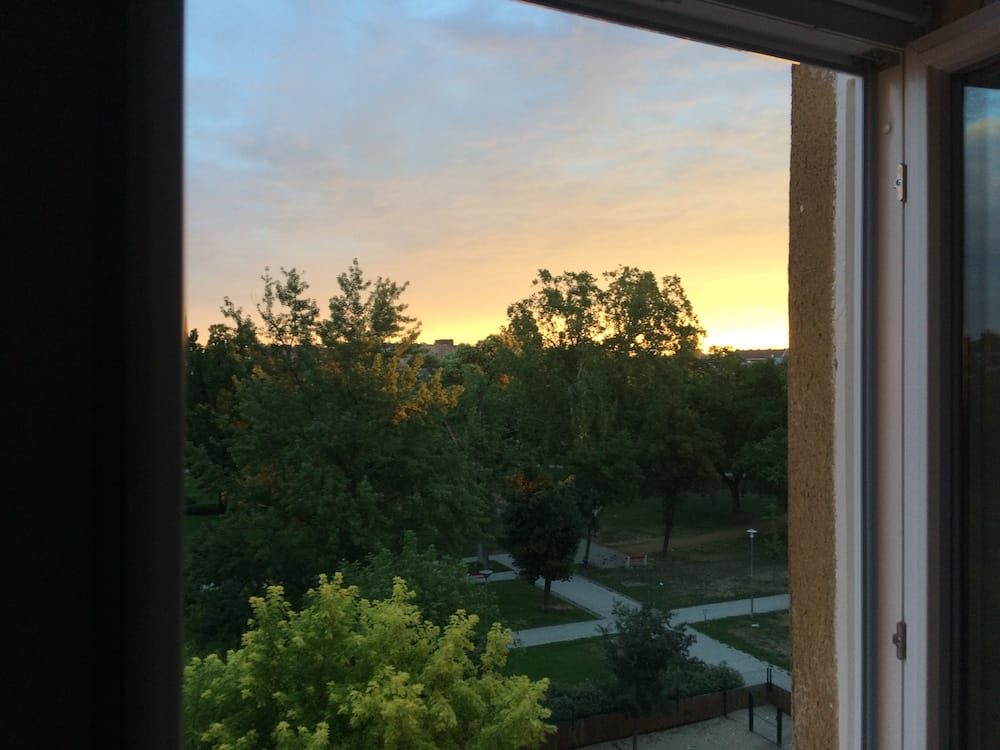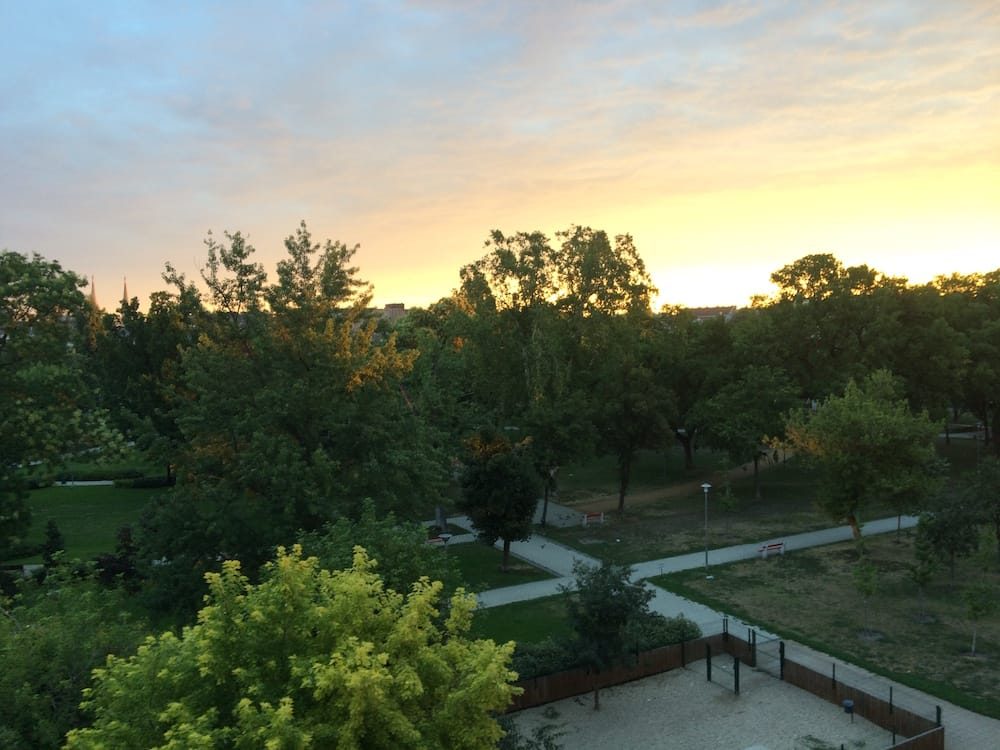 We explored close to home a couple of days later. This on the way to see the church we can see from our apartment window. I love any wooded street like this, and they are all over Europe.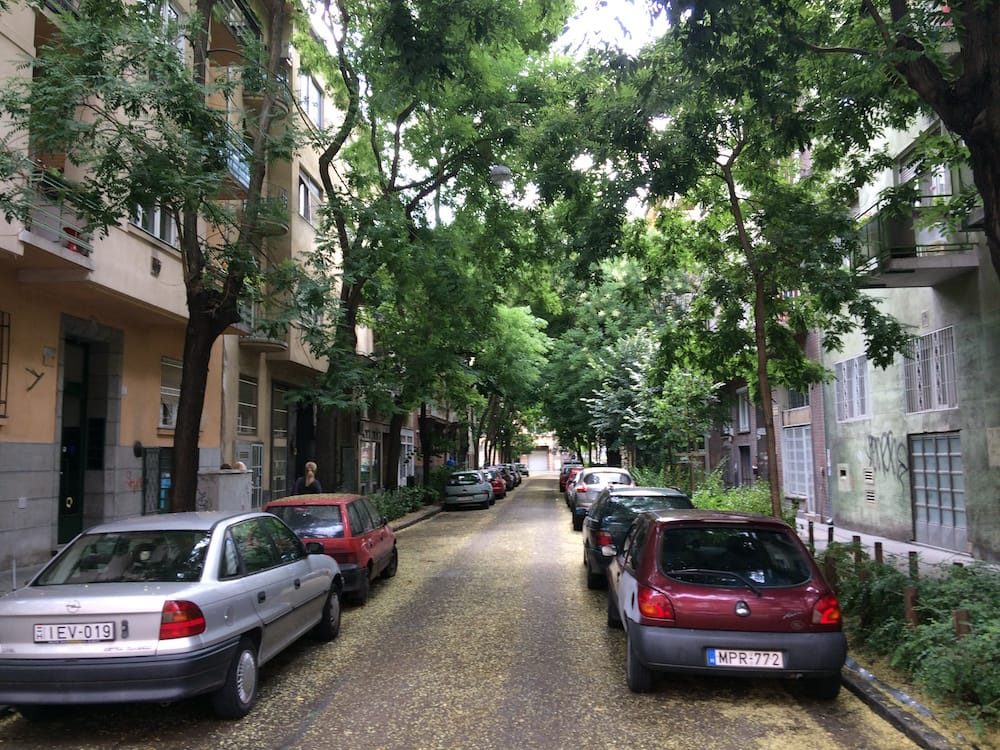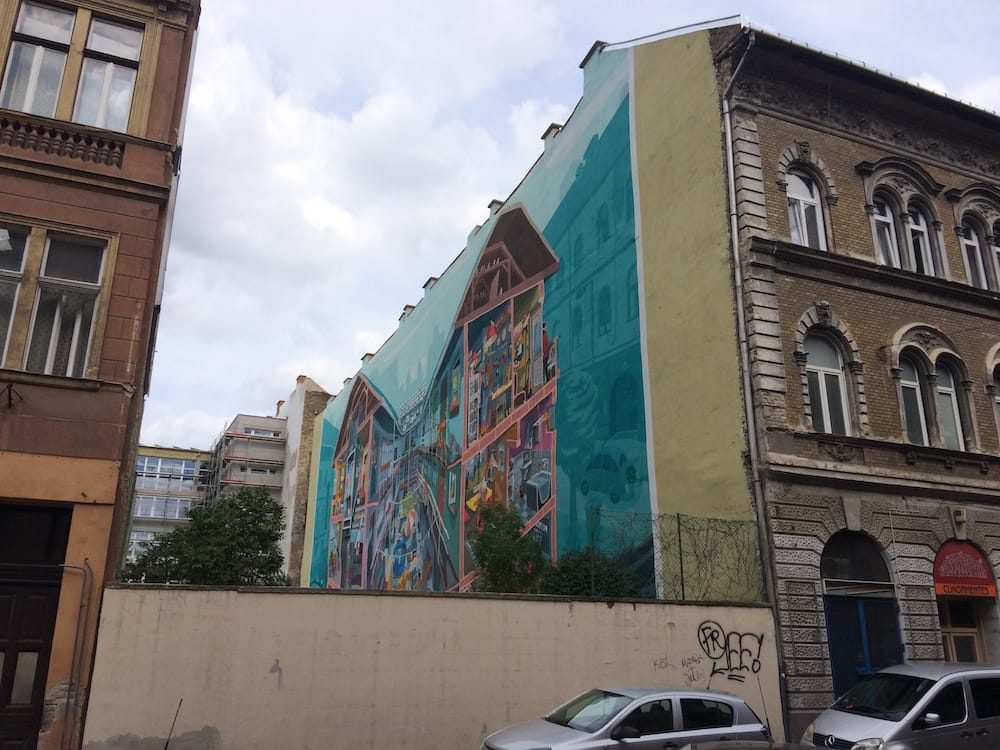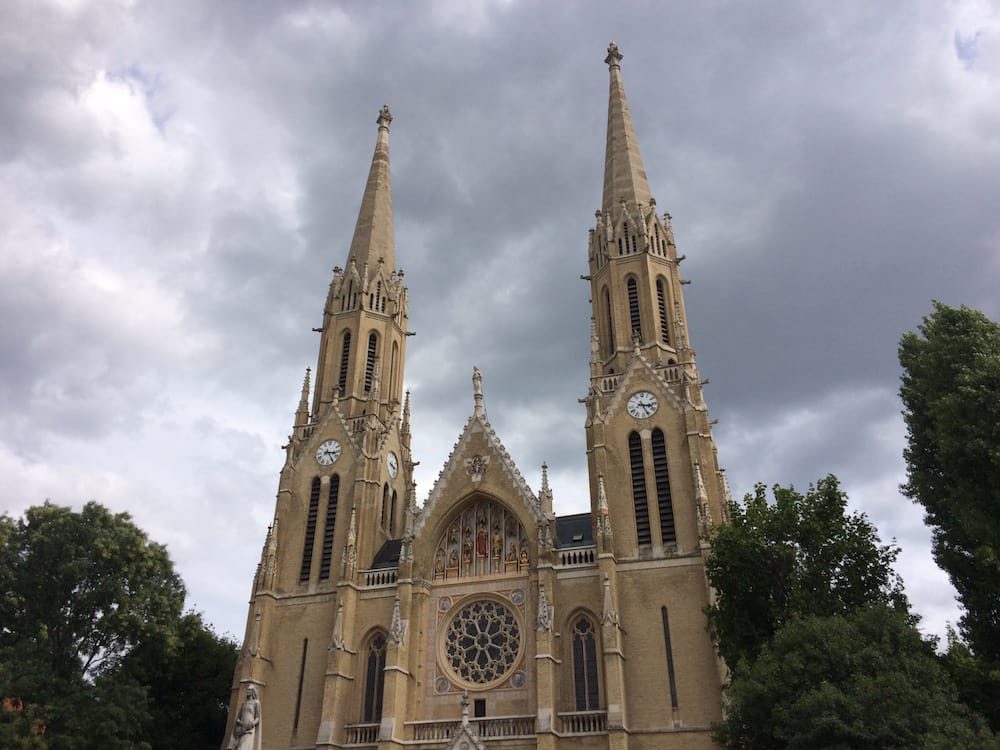 Our apartment building is a little rough around the edges too but that just means "character" to me. On the groud flour before hiking all four flights of stairs you look up and can see the sky. This actually helps cool everything down, it's been a bit of a heatwave the past week or so, so it's wonderful getting this blast of cool air.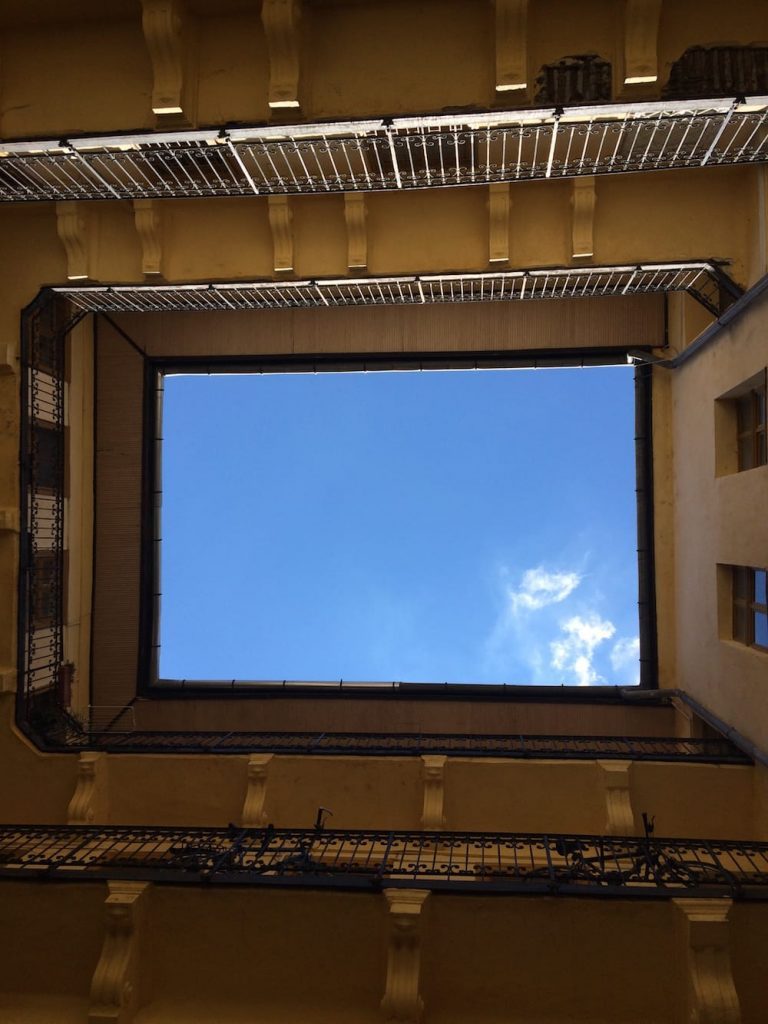 Many weekend nights I sample some Pálínka (Hungarian Brandy), I've been having less beer lately as an experiment, and so I can sample the real local flavours. This fruit brandy isn't sweet like a wine cooler, it's more like scotch with a subtle, barely perceptible fruit aftertaste. This stuff is wonderful and I'll always associate it with Hungary even though it is made in other countries in this region like Poland and Romania.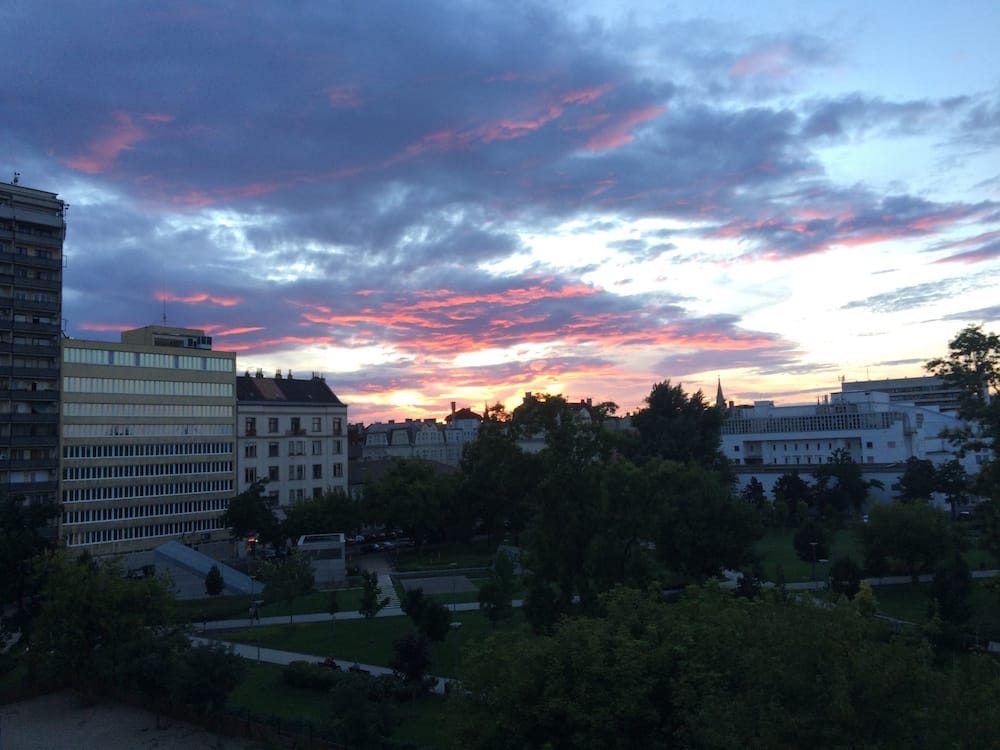 We like doing weekend trips, but feeling a little time and cash poor we settled for a day trip to Szentendre by 45 minute train ride. Very touristy but still fun!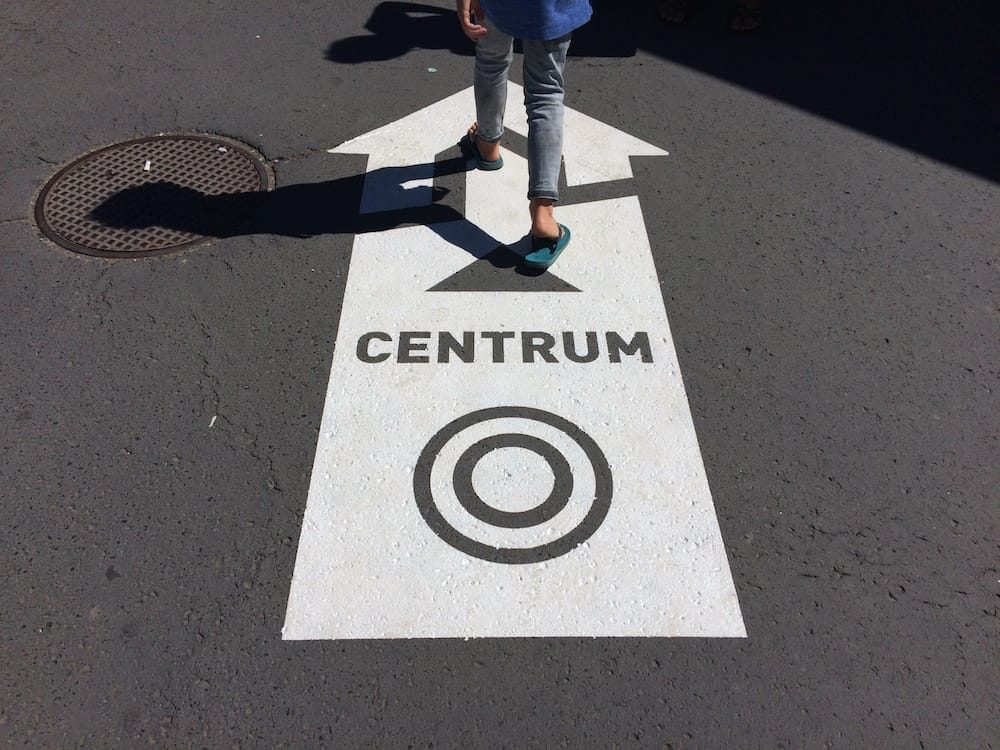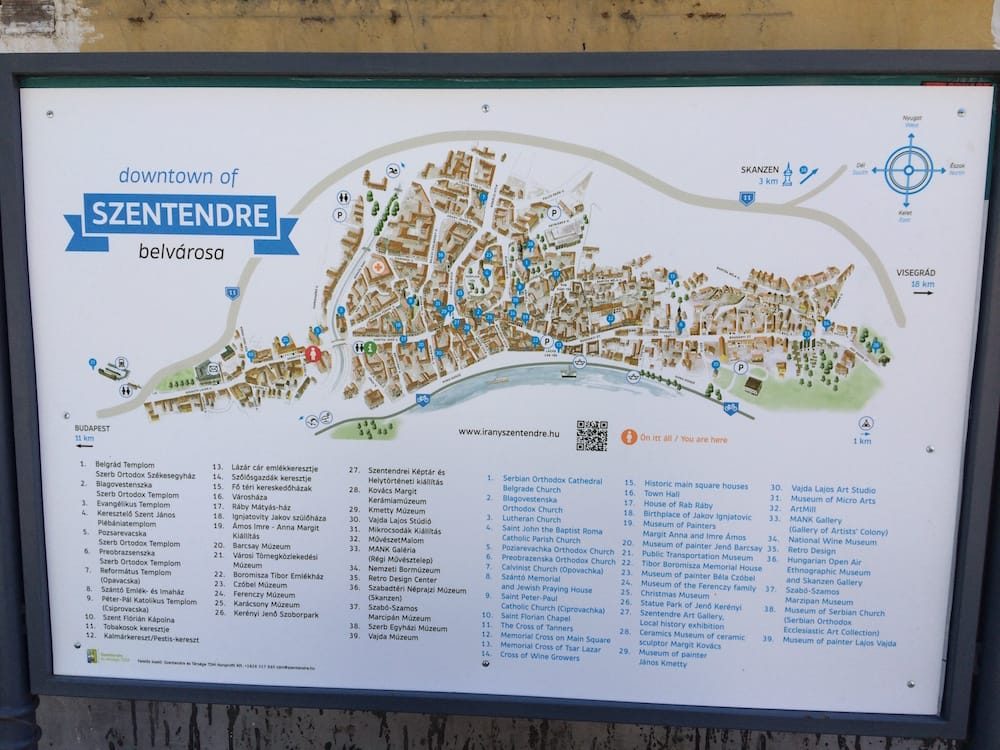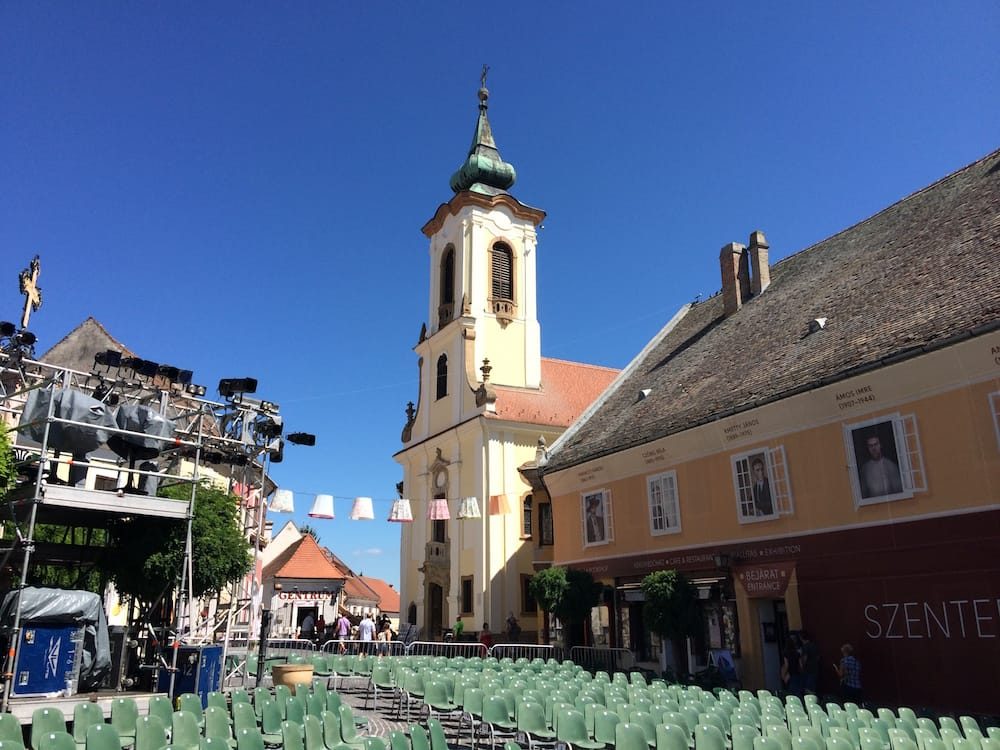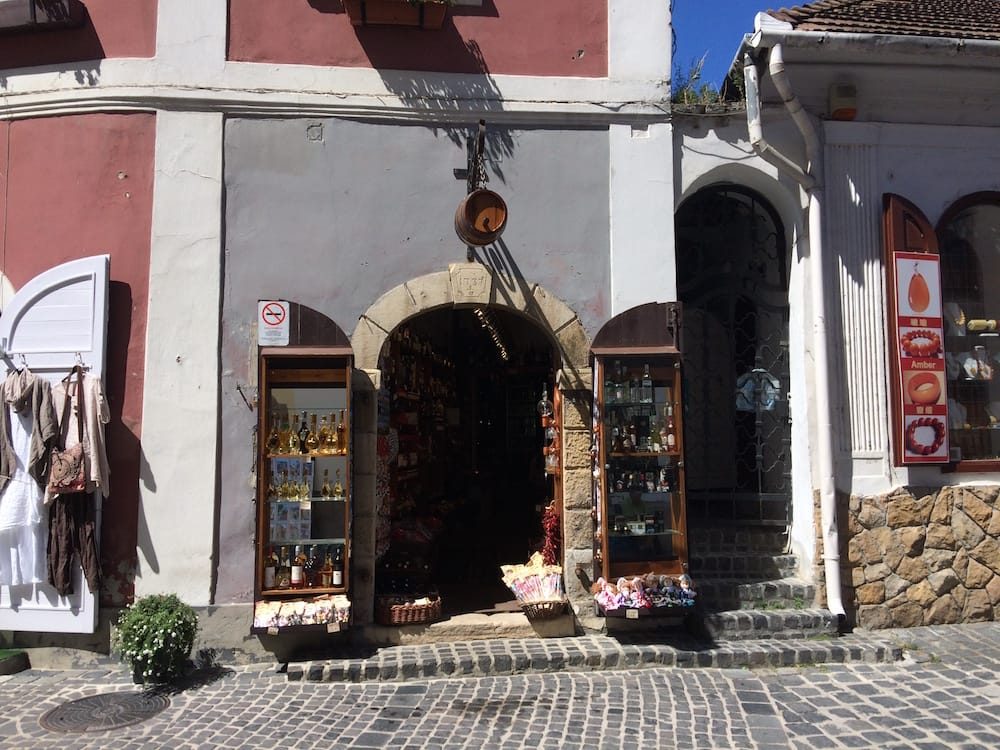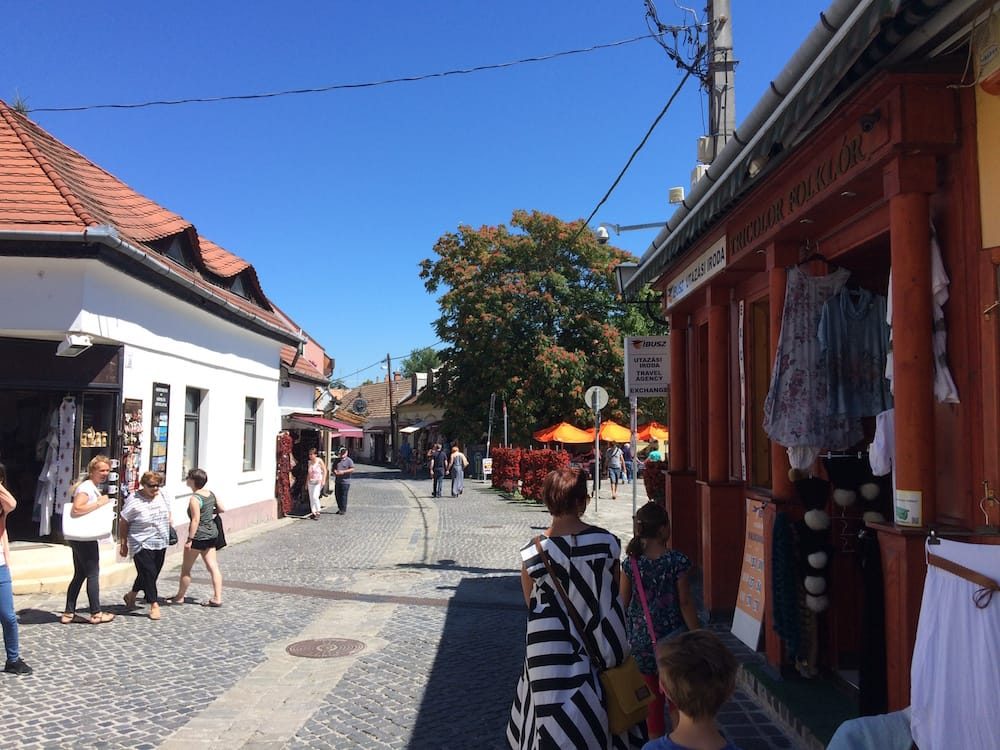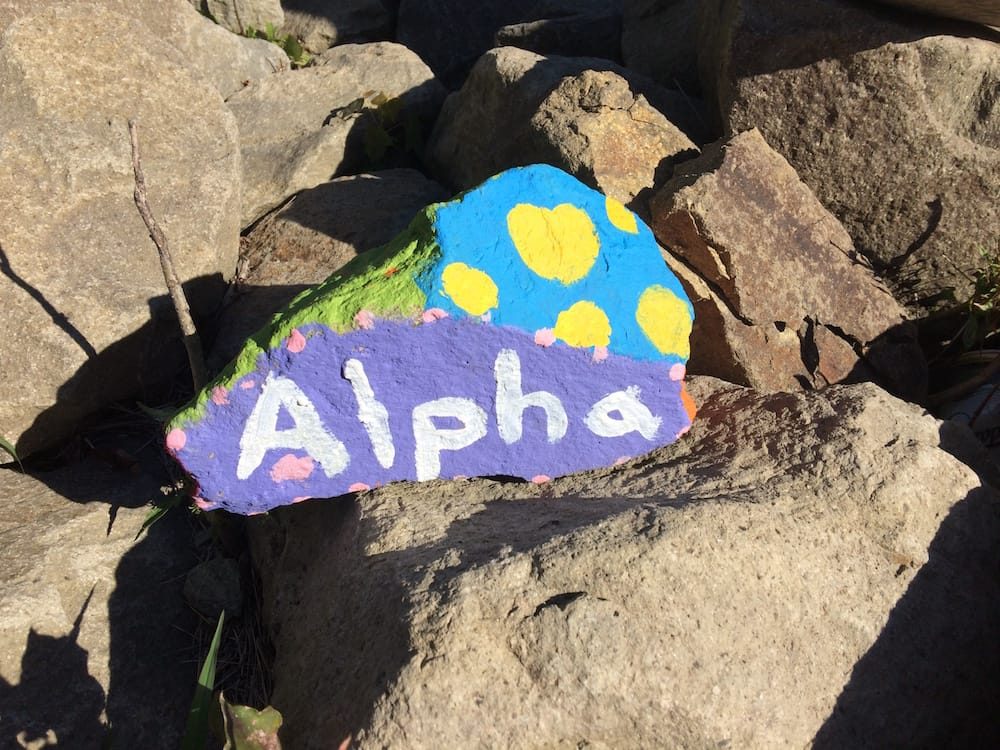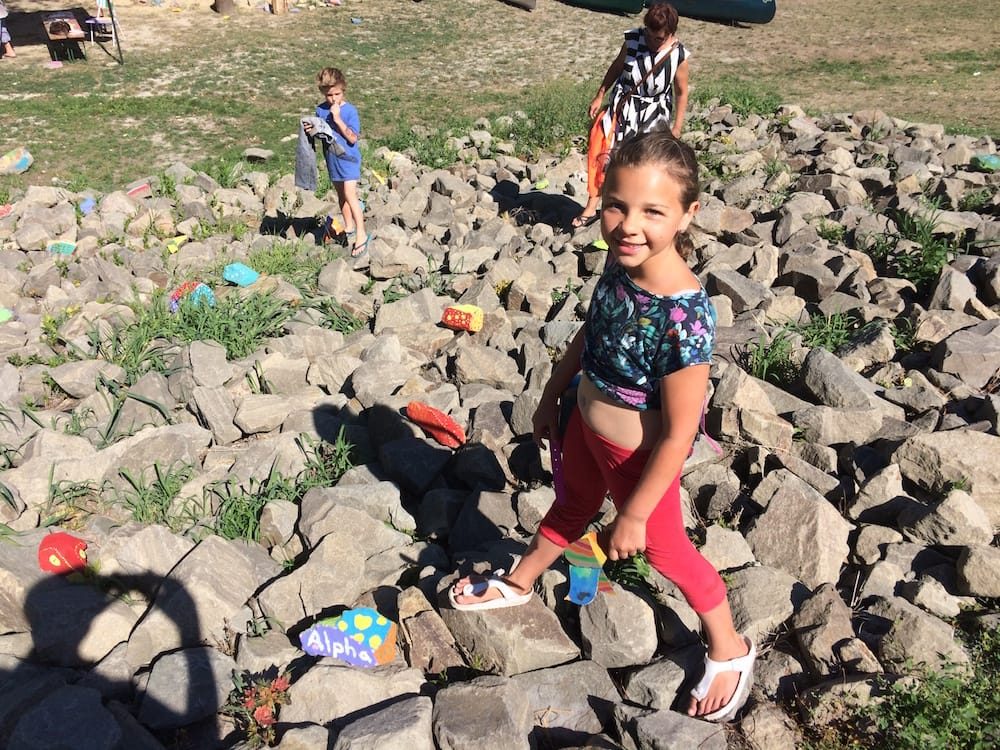 I've seen these painted cracks in footpaths all over Budapest, and I'm not sure if it's official or just a thing people do, but either way it's a great way to liven up a cracked up street!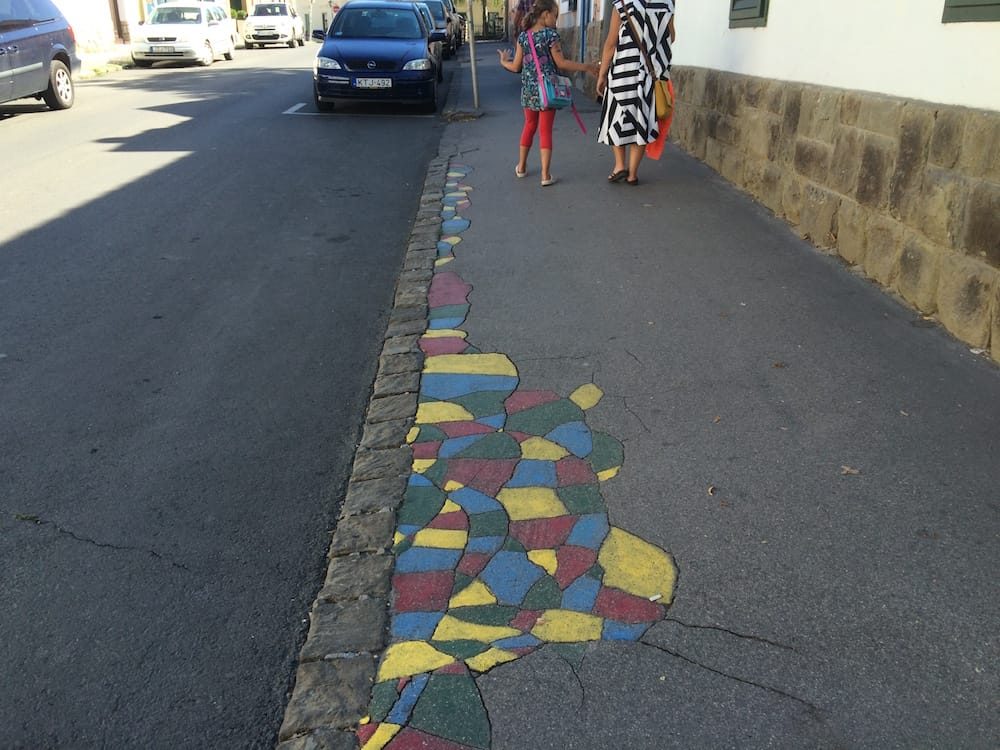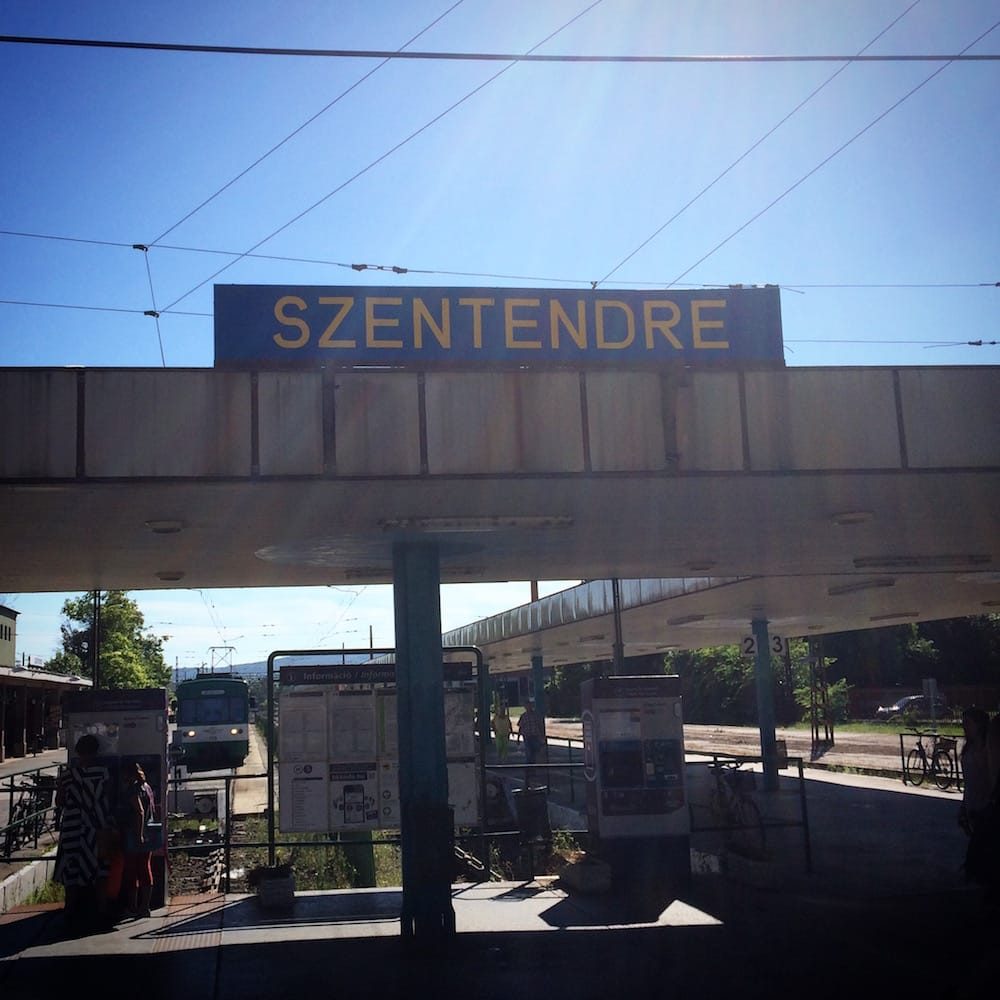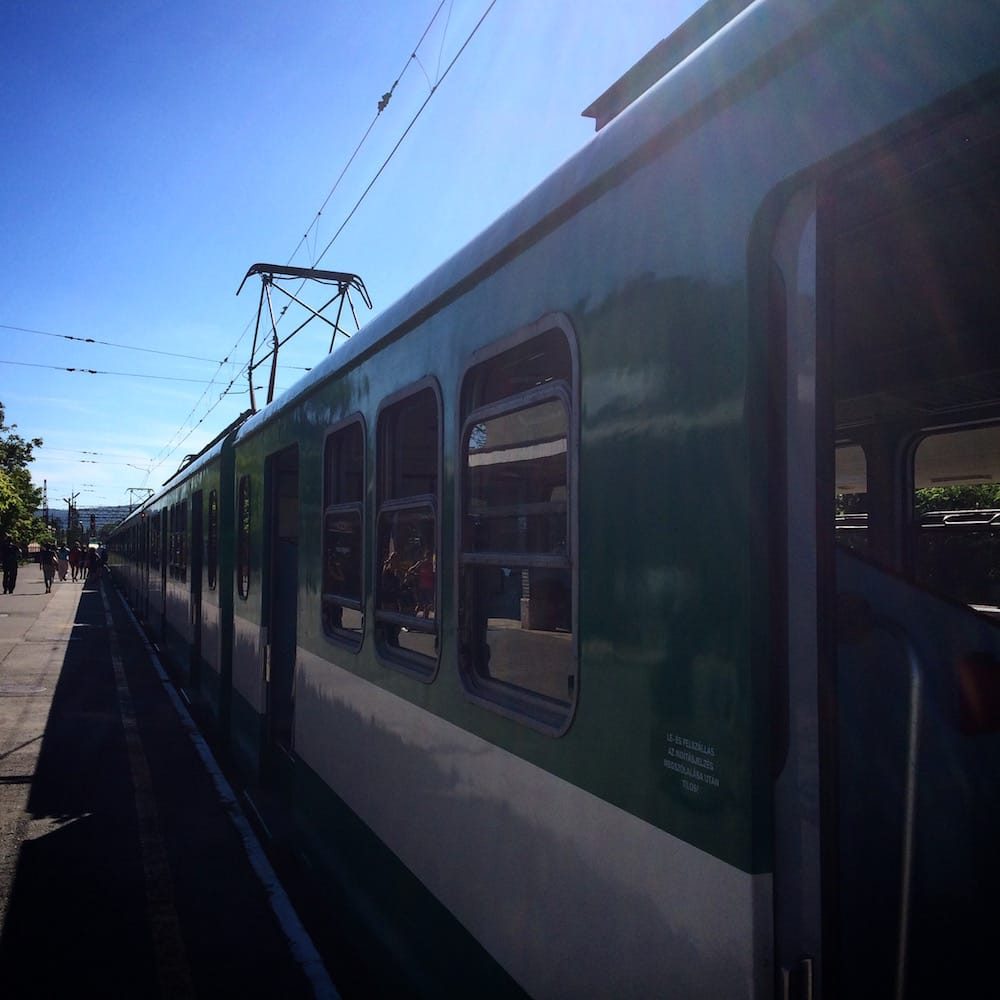 I'm a home body, and love coming home after a long day of adventuring knowing my couch and Pálínka are waiting for me. Here's the street sign on the corner of our building. I love the feeling that this sign doesn't look strange to me anymore. I've seen variations of this, in at least 10 languages, before. One of the many benefits this trip has given us.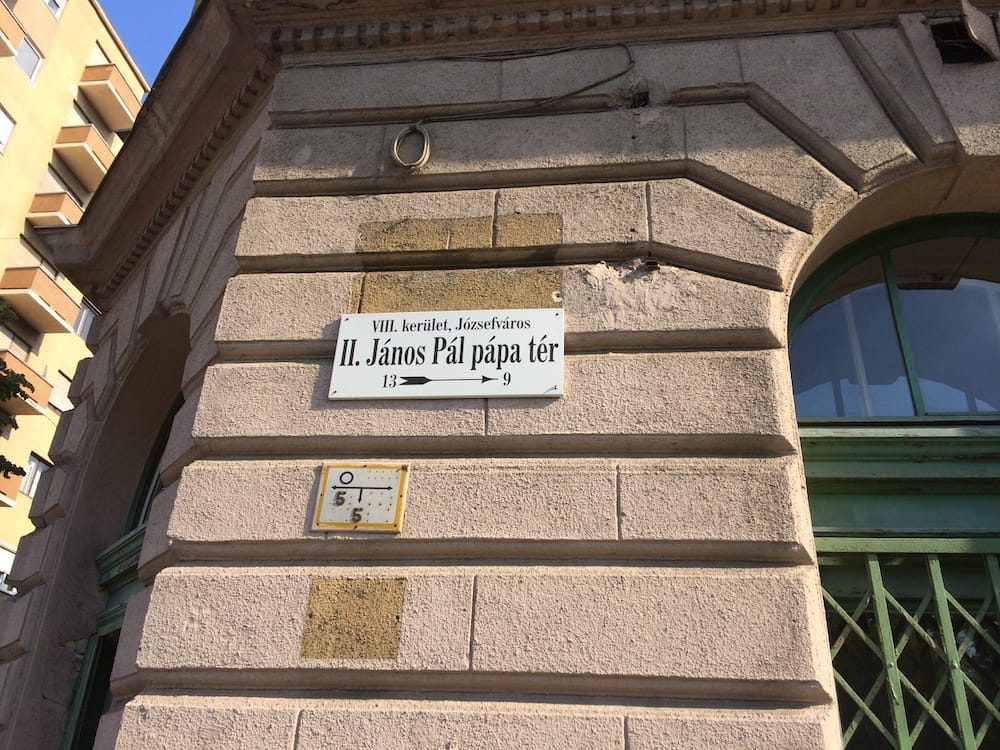 The following two tabs change content below.
Latest posts by Nathaniel Flick (see all)