As if Florence weren't enough, we planned a trip to Bologna. It's always exciting to take a train trip with minimal gear – just enough clothes and gear for a weekend.
We booked a place across the street from the train and bus stations, and a short walk from Old Town. Not too shabby, in fact it was amazing. Andres met us and gave us the quick tour, he's from Argentina and dreams of travelling a lot more. I think we gave him some inspiration! Find his booking.com listing here, and for sure rent from him if you're in Bologna.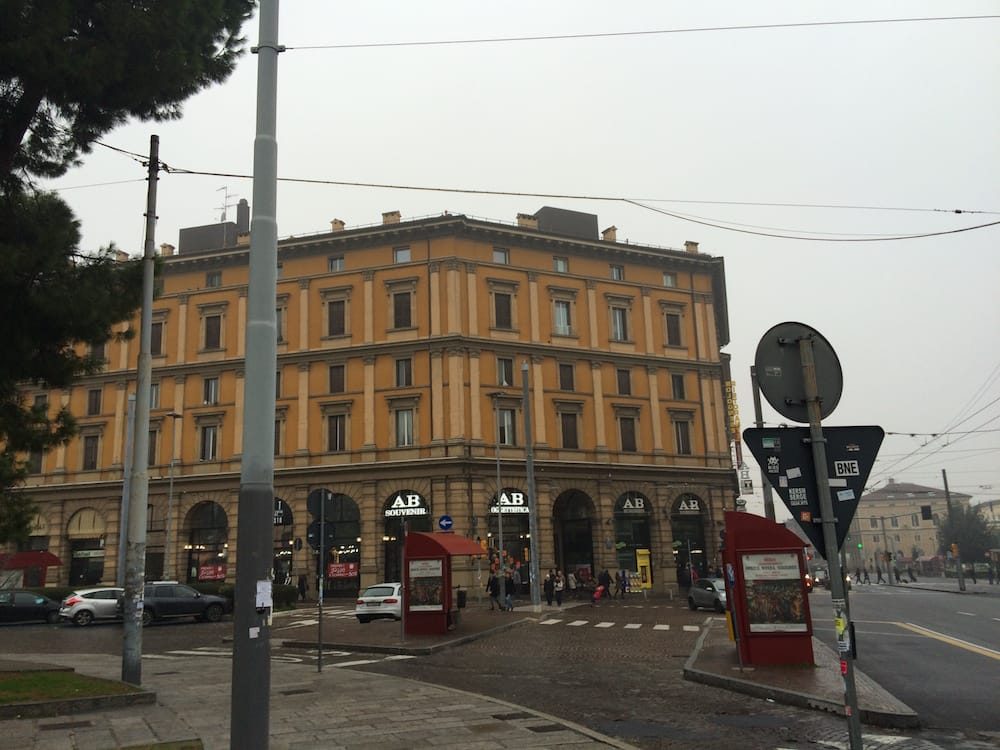 On our walk in to the Old Town centre, we stopped by the bus stop and got our tickets to the Lamborghini Museum! (Alice is beyond excited at this point!) This is one of the nicer bus stations we've seen, and really long, with at least thirty stalls in a row, but with a style that's all over Europe.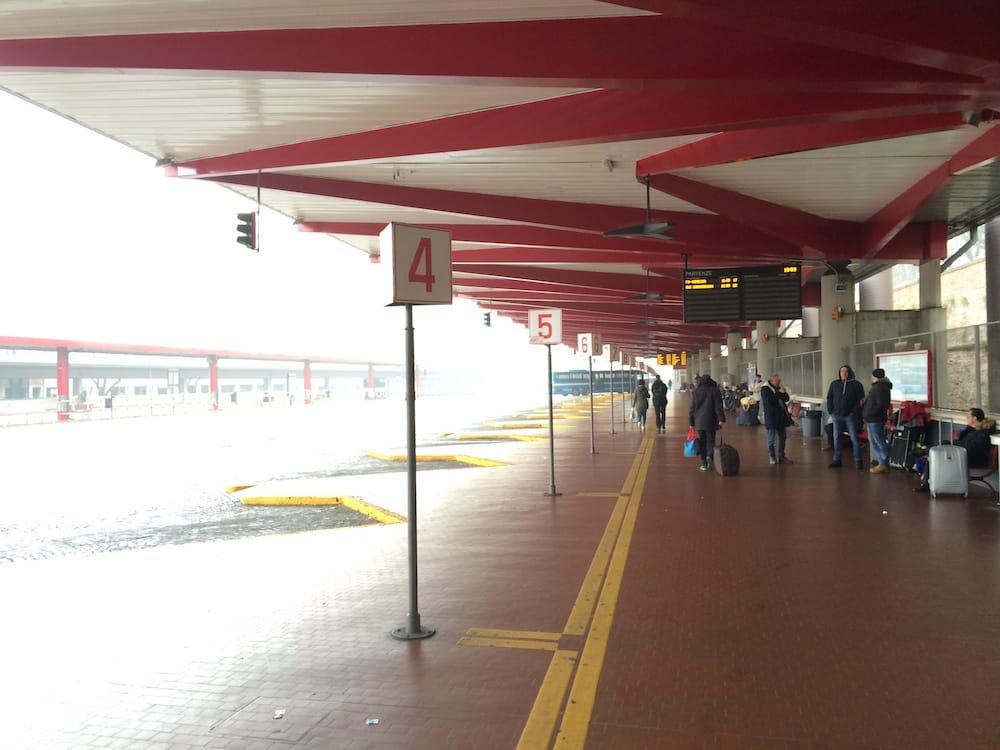 We started walking North and right next to the bus station is this old wall, the gates guarding Bologna.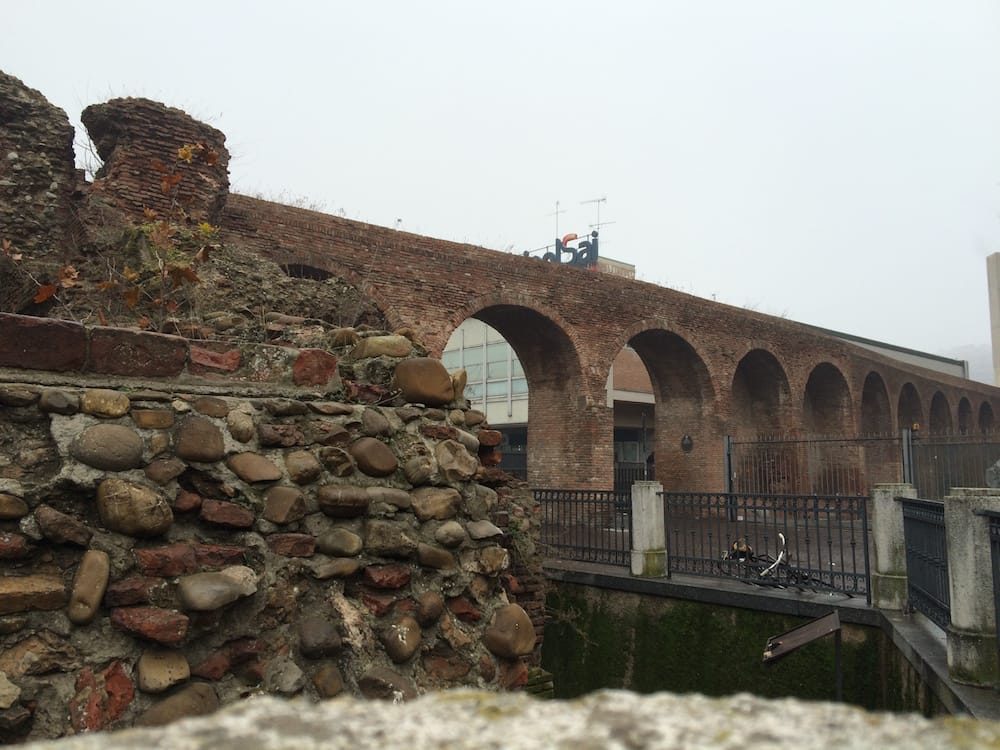 This ornate statue has a very oceanic theme even though Bologna is probably the very centre of Italy (landlocked):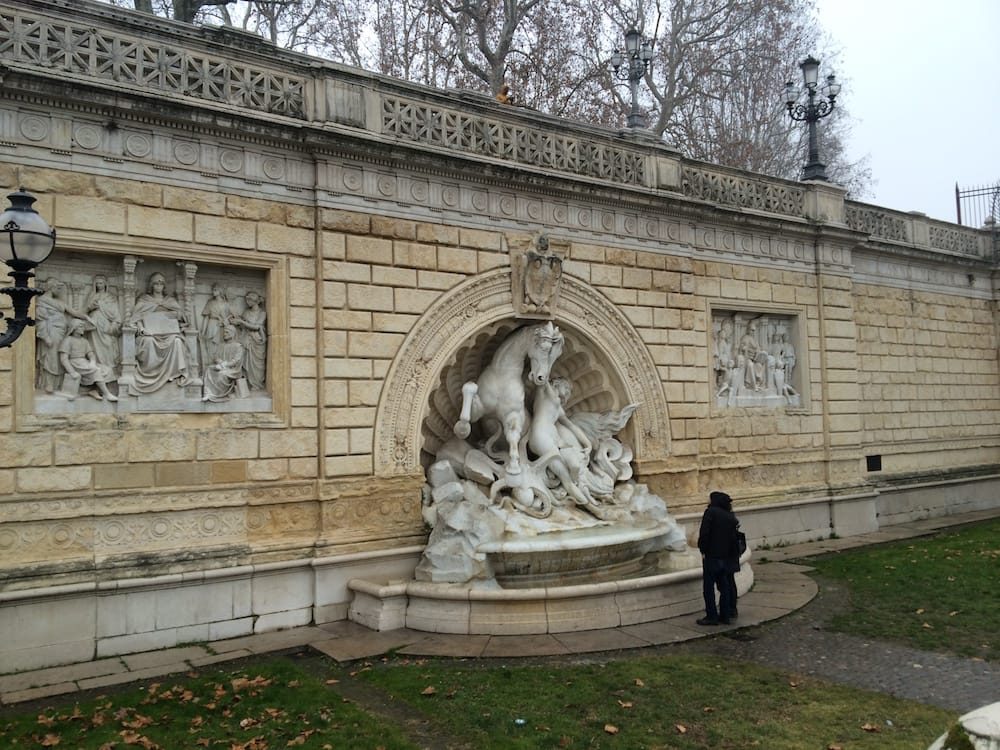 Lookng back toward our apartment, not even the cold weather and drizzle dampens our spirits – in fact it adds to the atmosphere.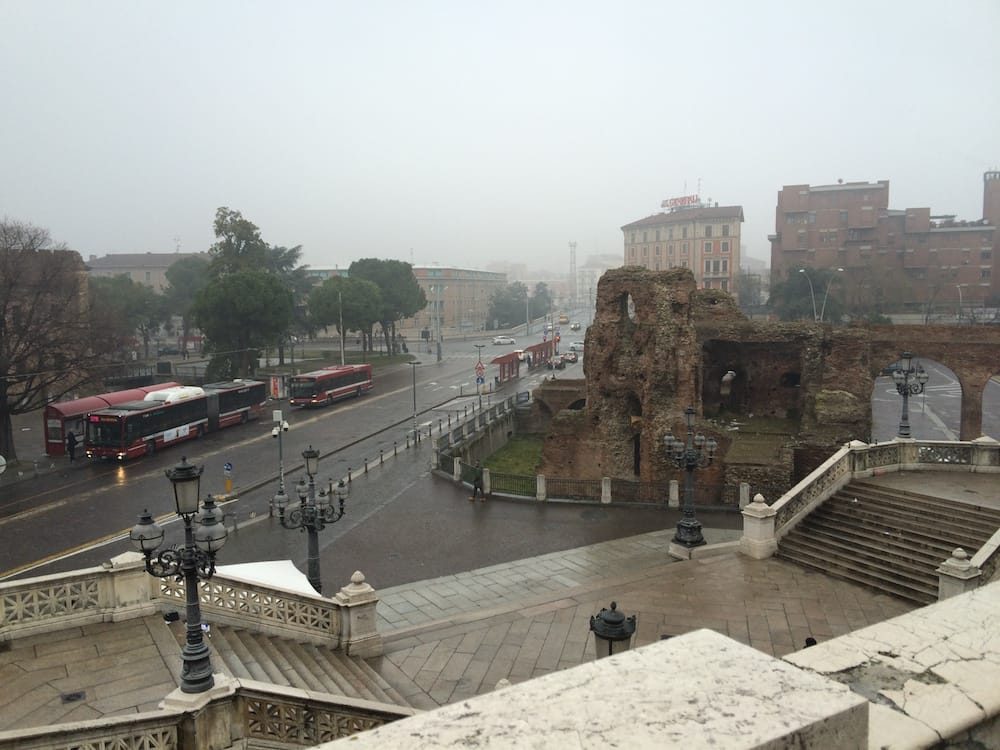 We're starting to feel Bologna's history and style walking down this street toward Neptune's Fountain.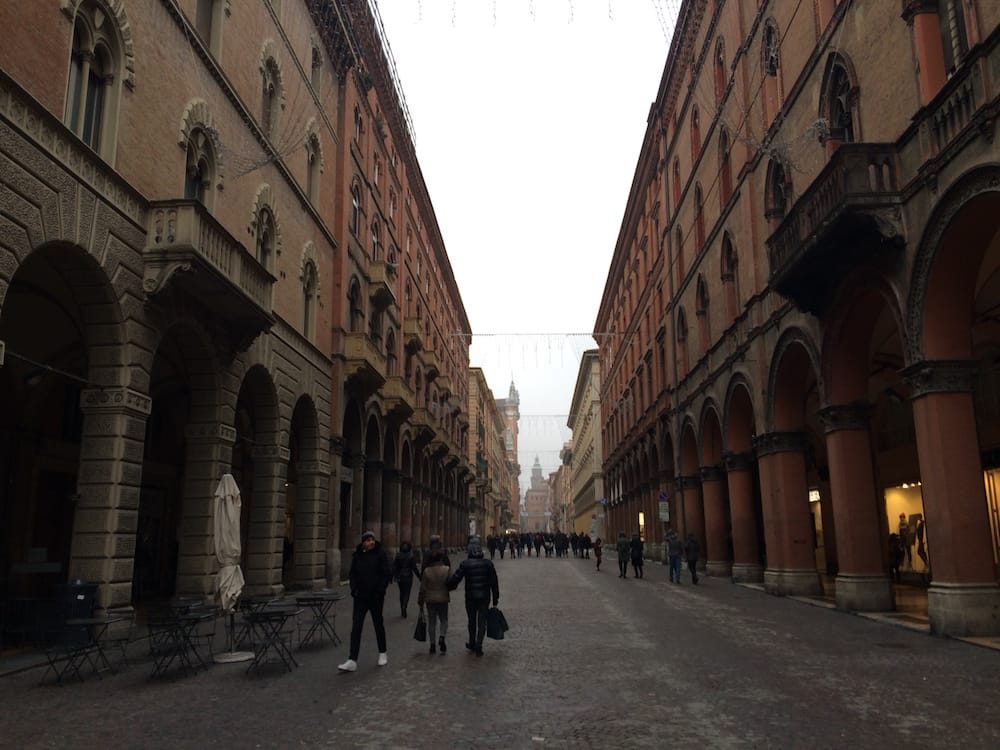 As usual we always happen upon things "by accident" after doing the bare bit of research. We saw the sign for Anatomical Theatre of the Archiginnasio and walked right in, paid a small fee and I was amazed. I've always loved anatomy and this is one of the first places in the world where surgeons could learn their craft with real cadavers. Rare at the time (the Renaissance).
This is the staircase, the entrance to the Theatre and also a print museum.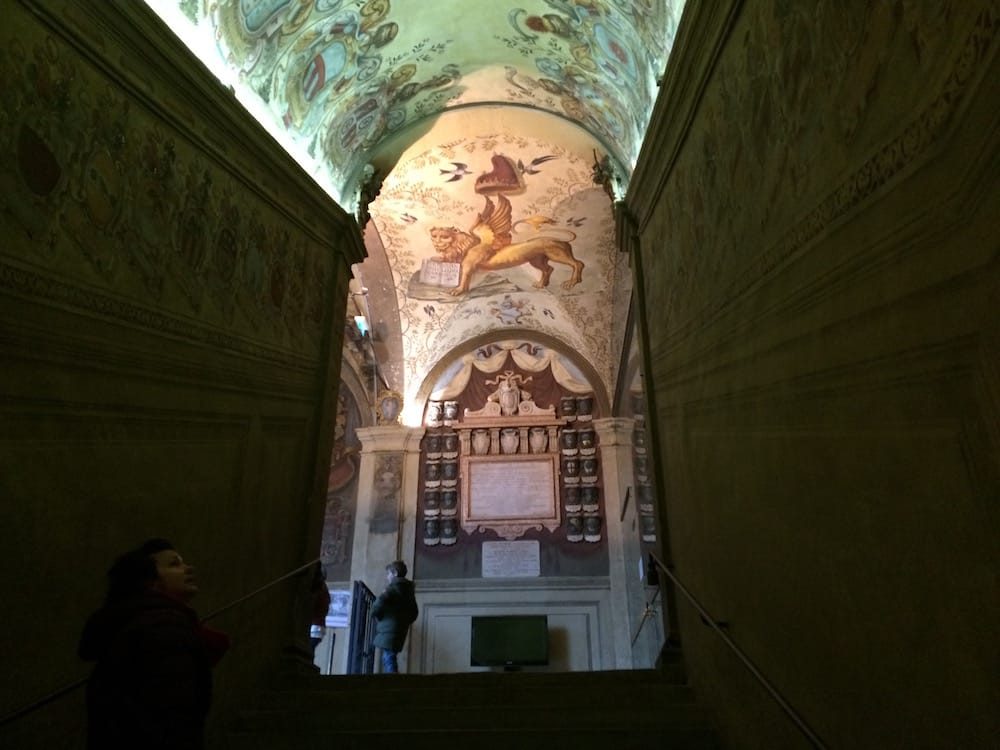 The theatre is all wood and marble and I can't describe how exciting it was to see the attention to details: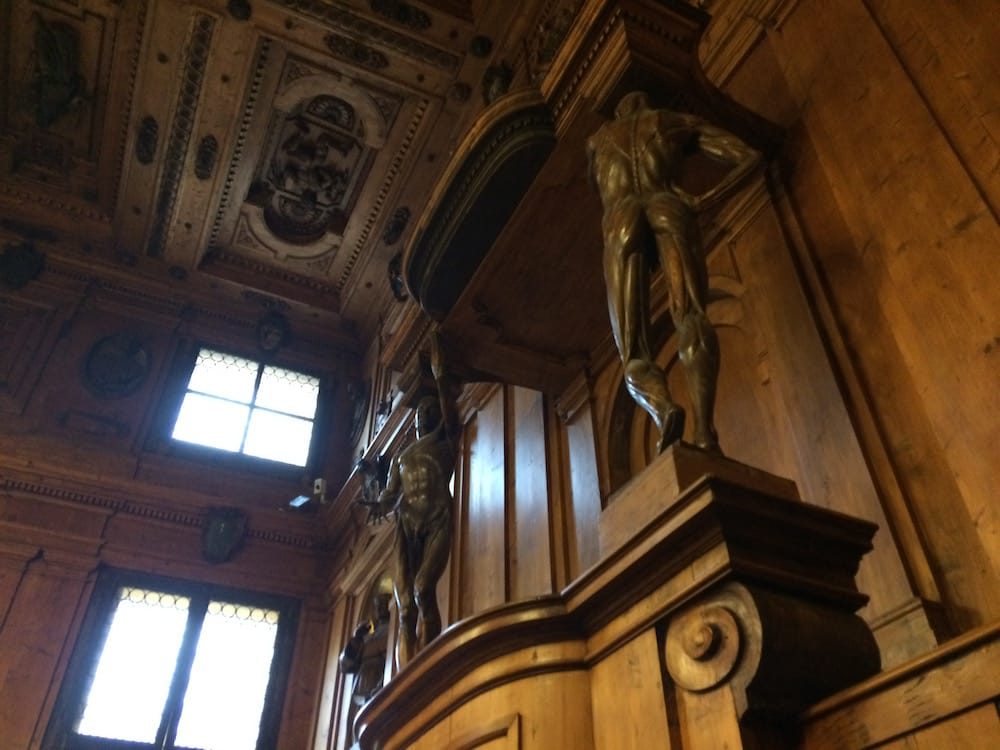 Everyone in this room was quiet, almost reverently so: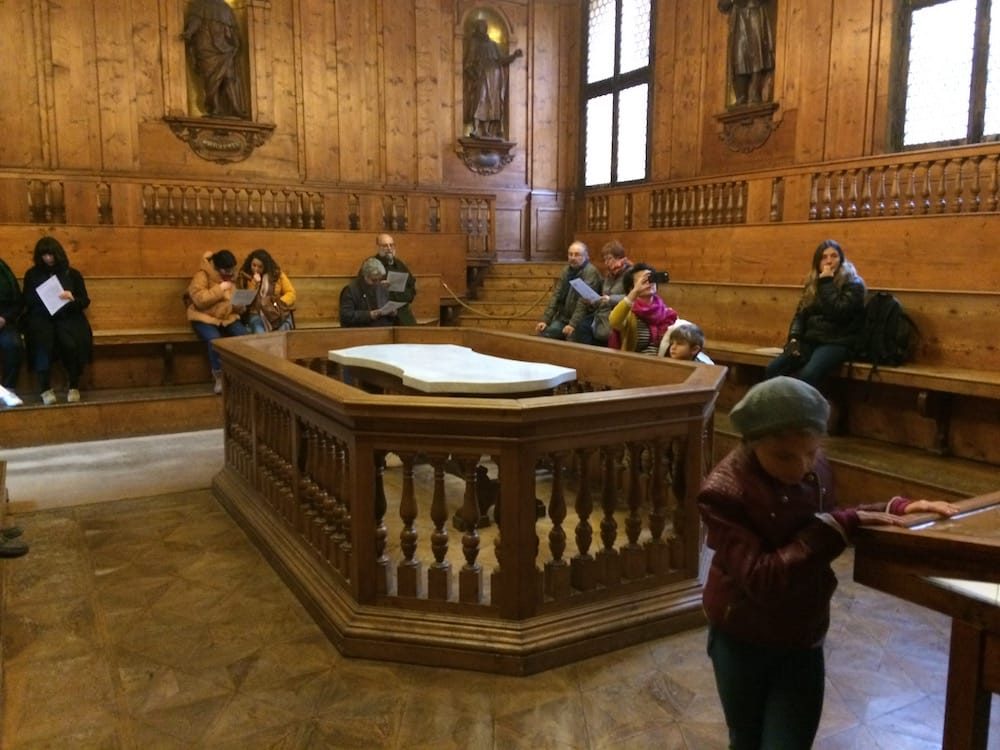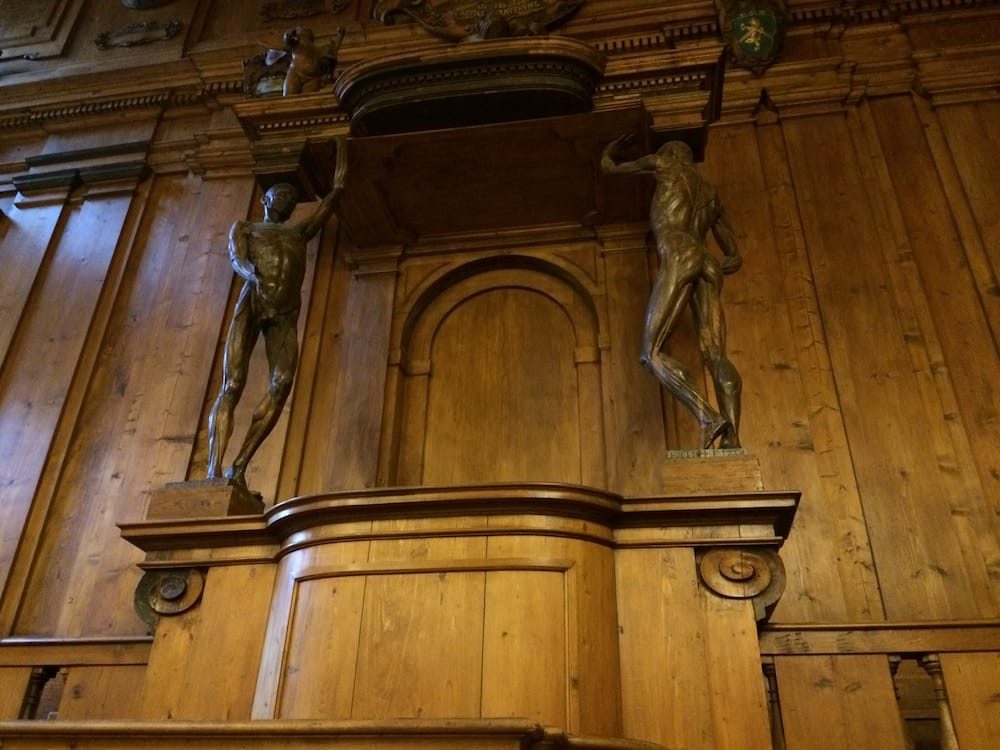 We moved on to a large meeting hall near the Theatre and it was filled with crests, books, pomp and circumstance: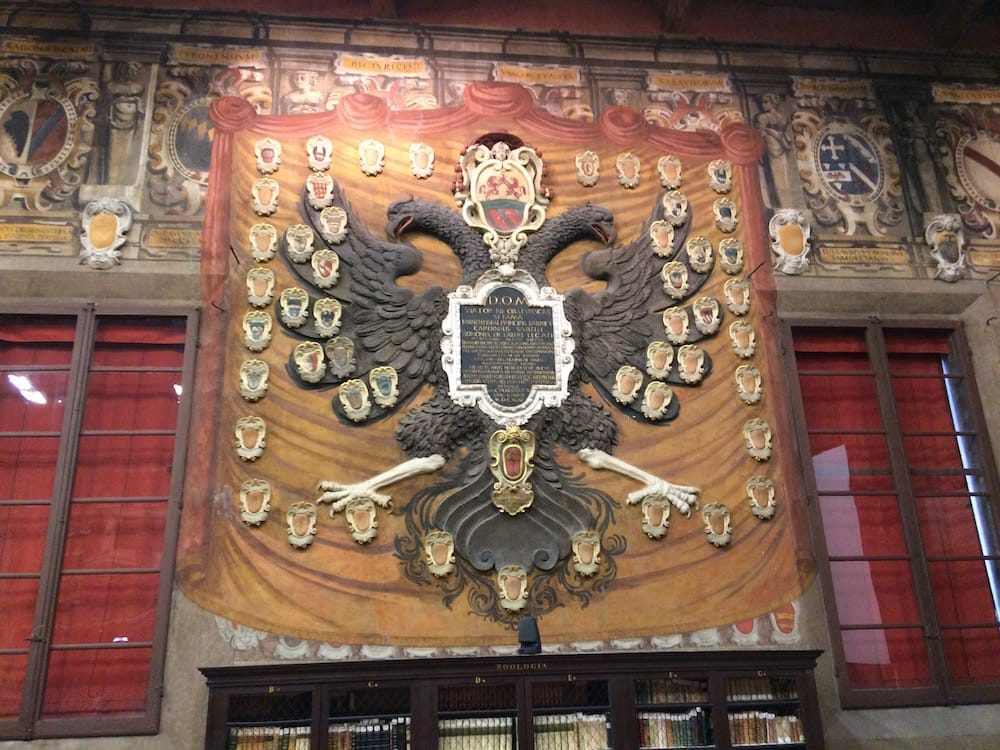 An entire wall filled with benefactors and wealthy Italian families from the Renaissance and also more recently.
After our visit to the Anatomical Theatre we walked around the corner and "by accident" found one of the sweetest, most amazing cafes we've seen in all our travels. The coffee was outstanding and the staff were full of real smiles and were so helpful we stayed that much longer. al Bricco d'oro blew us away!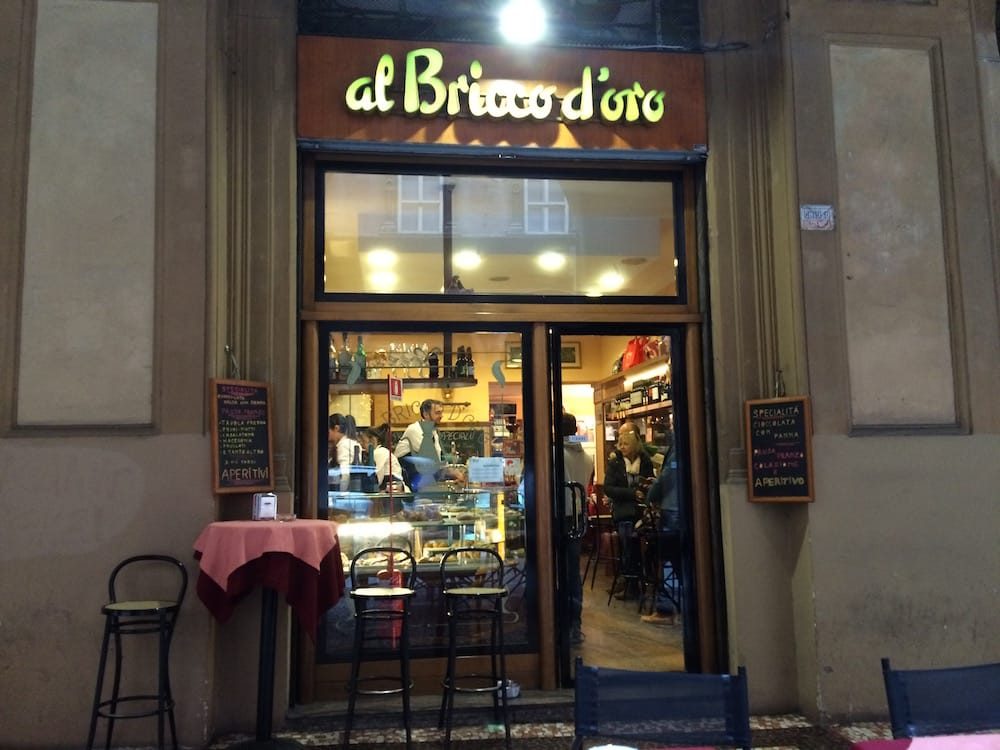 Unfortunately, we hate smoking but smoking was everywhere, and you can buy cigs from machines on the street like this one. I did love how they looked, kind of freaky and futuristic (also reminding me of my childhood, there used to be machines like this in truck stops in the States):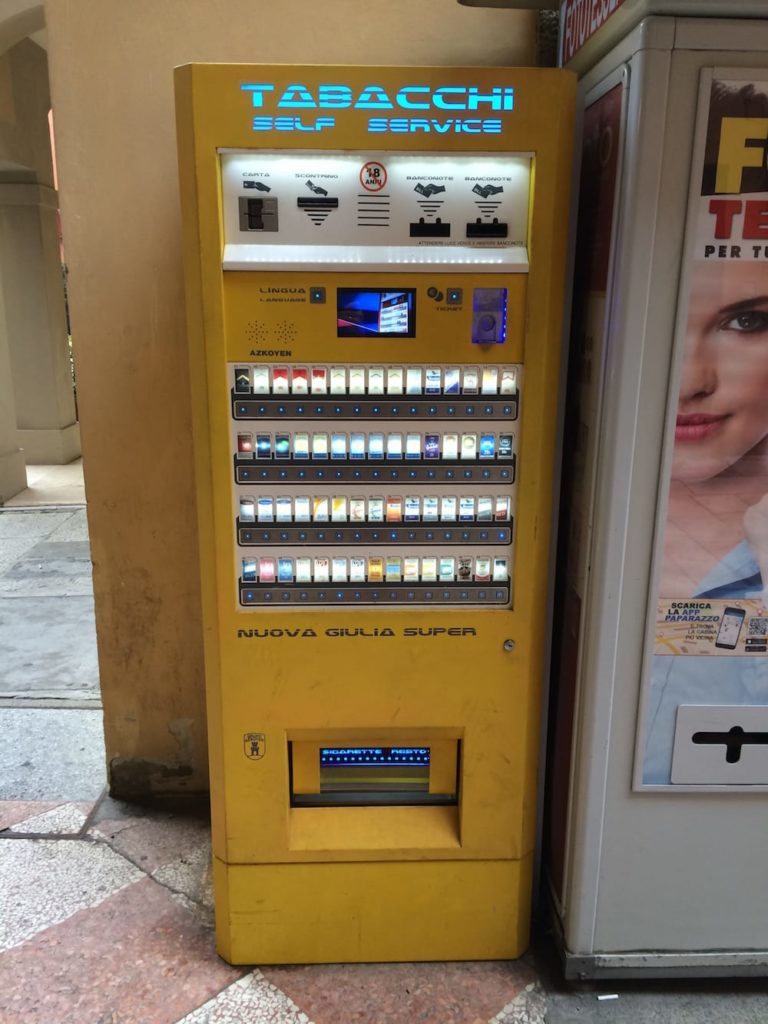 There's a portcullis around every corner:
Next was the free art gallery at the Bologna City Hall: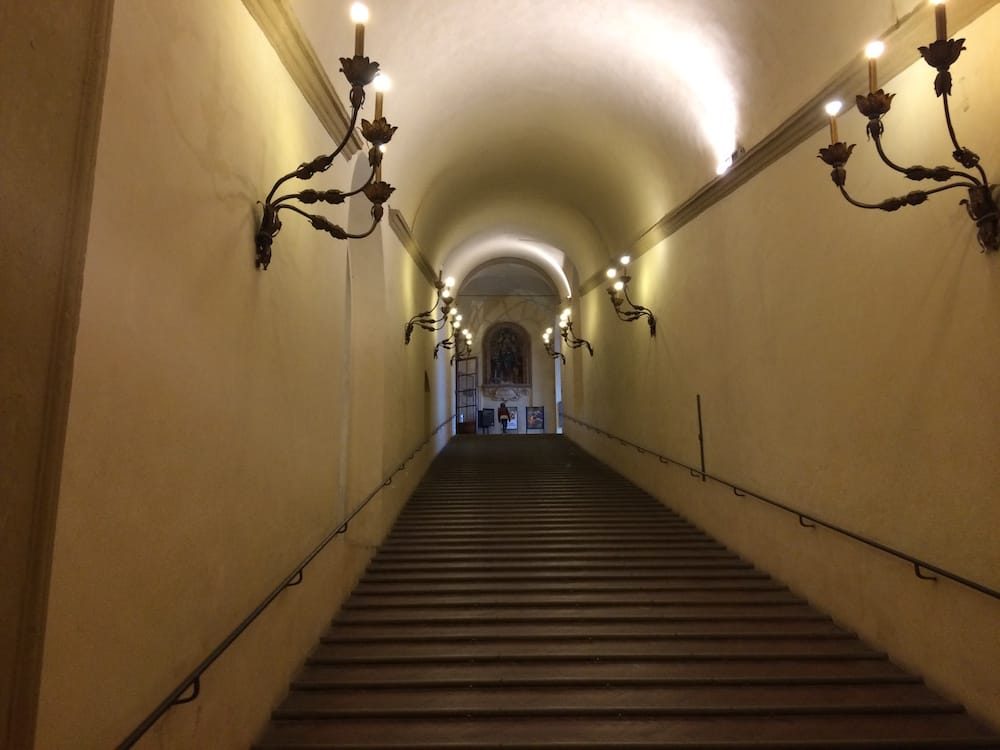 Inside there's a church, and it's high-ceilinged and awesome: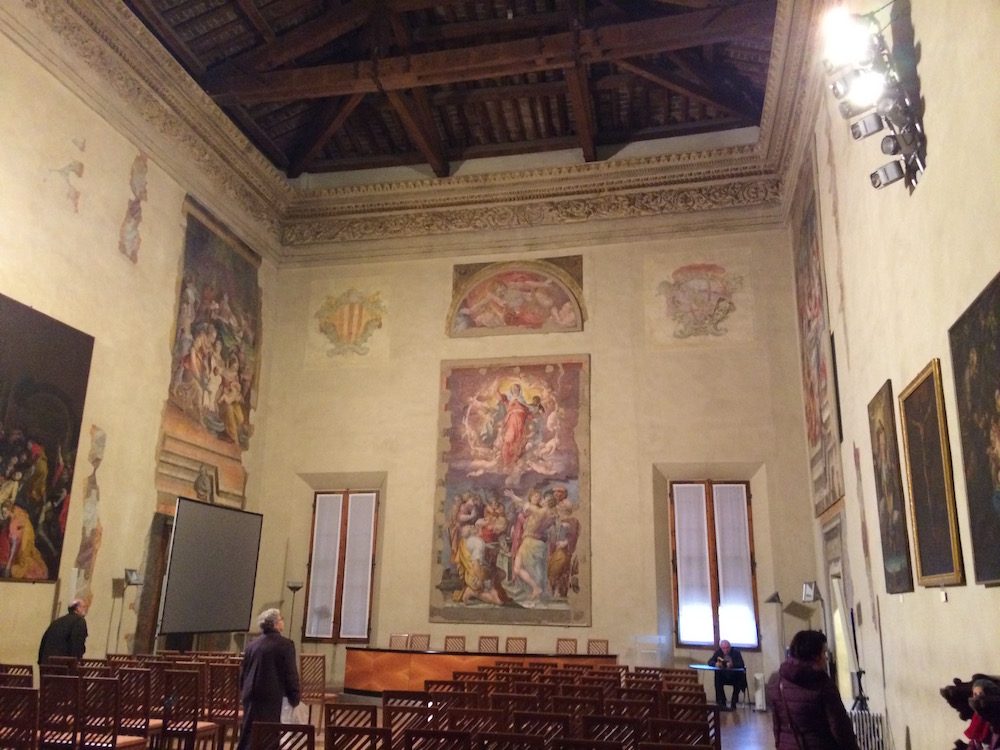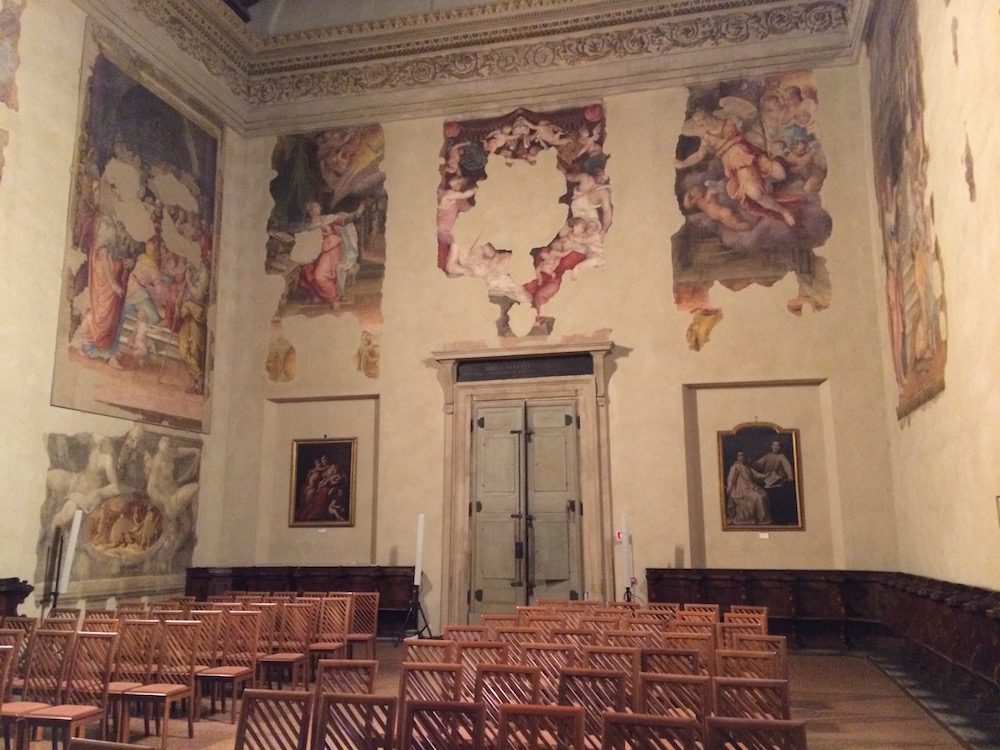 The Where's Your Dunny Blog is not complete without a shot from inside the dunny, this a view from the window at the one in City Hall, upstairs: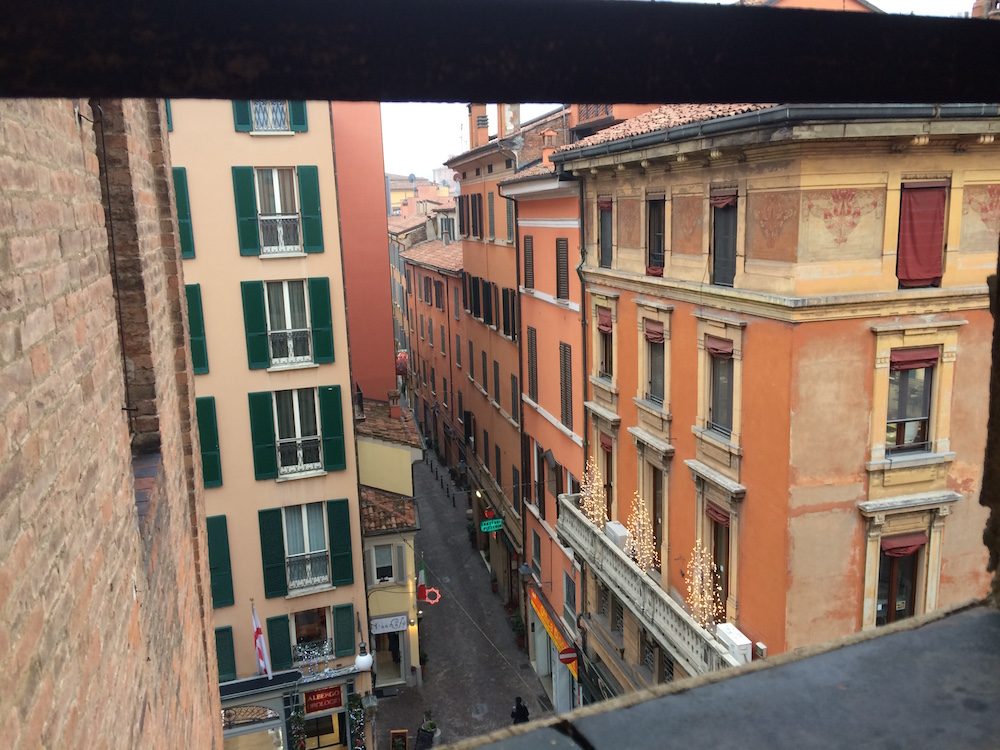 Out in front of City Hall there's a huge square, and the Fountain of Neptune: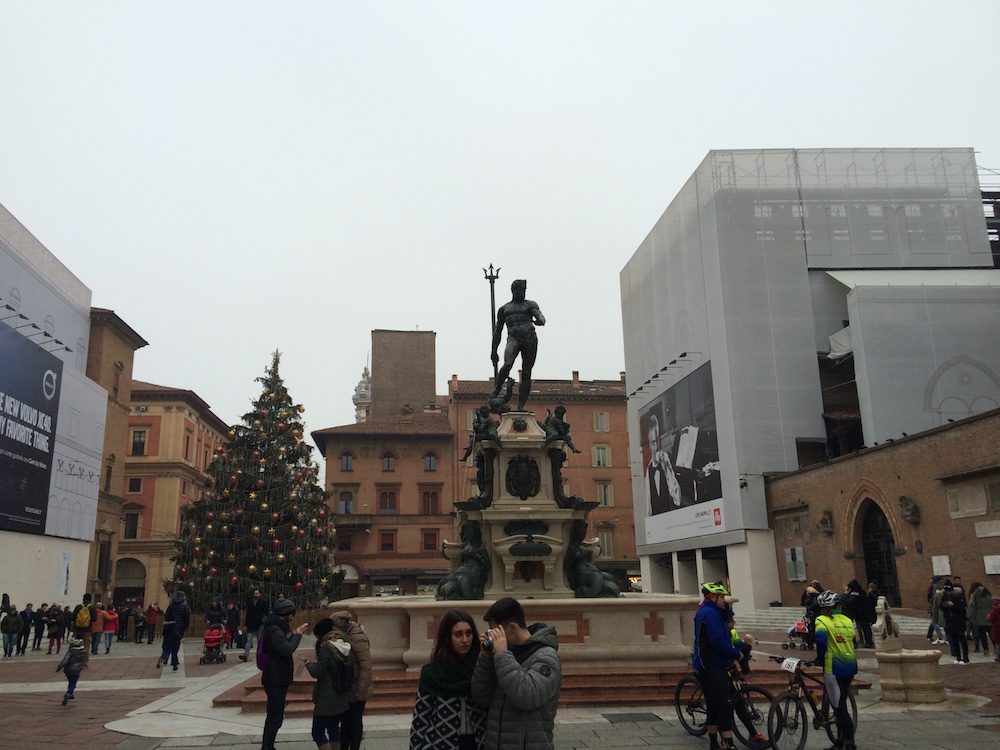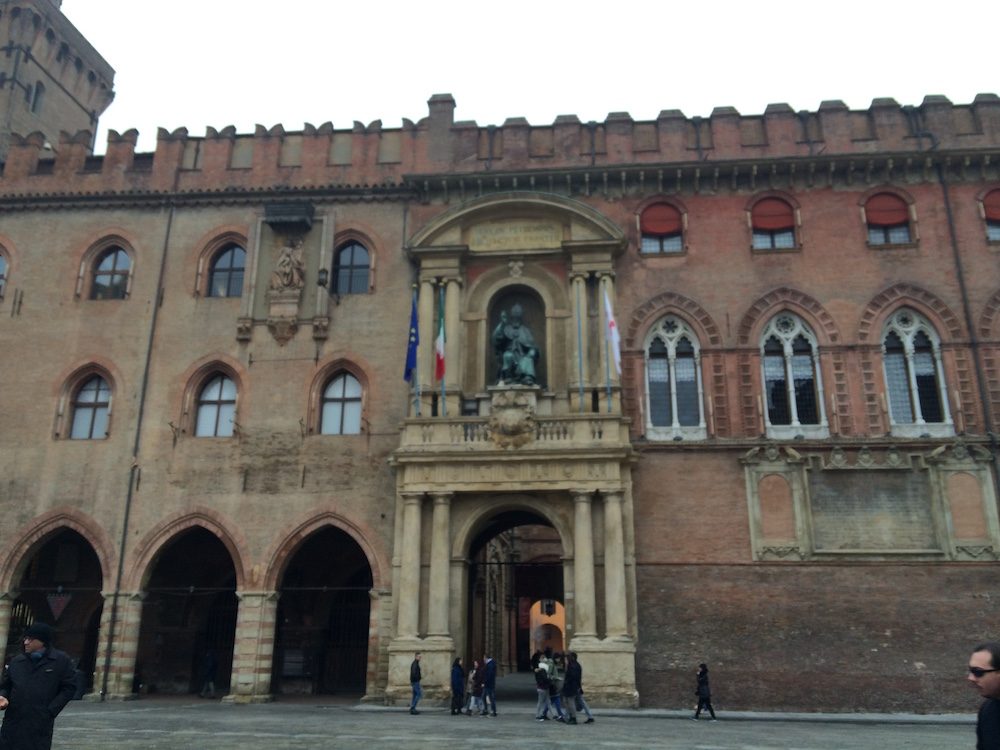 Oh my gosh this has to be the best bookstore we've ever seen, it's called Coop (co'op). It has several floors of books, and on each floor there are restaurants and a market on the top floor full of gluten-free and natural foods. I think it's an old church or warehouse: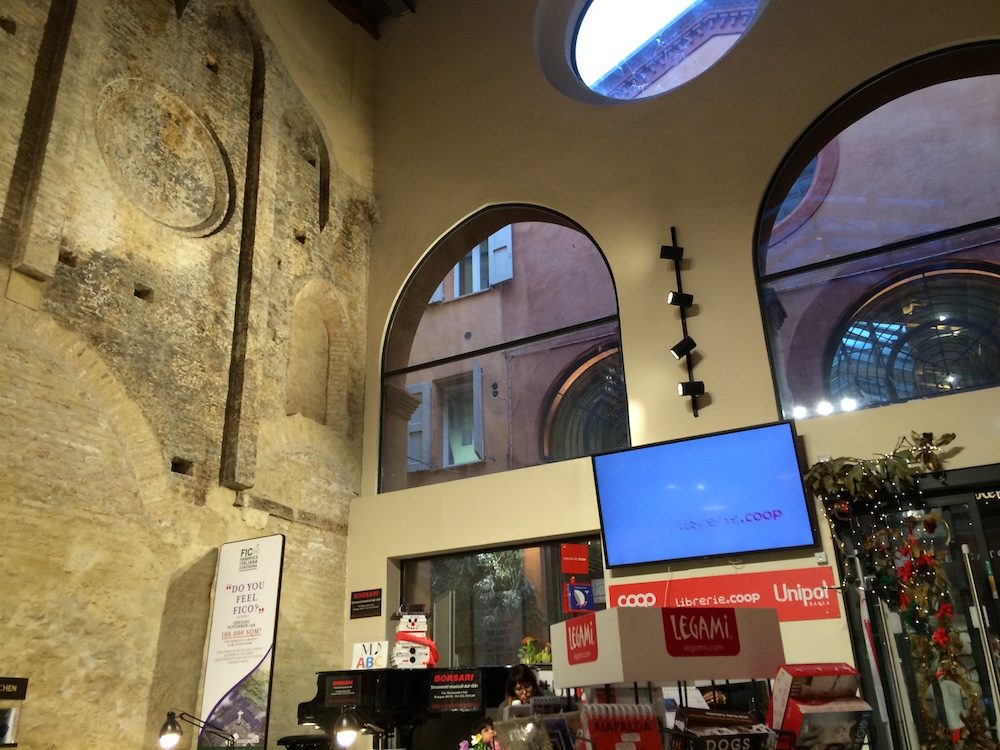 With infinite style and grace they saved part of the old wall, it must be from at least the Renaissance if not earlier: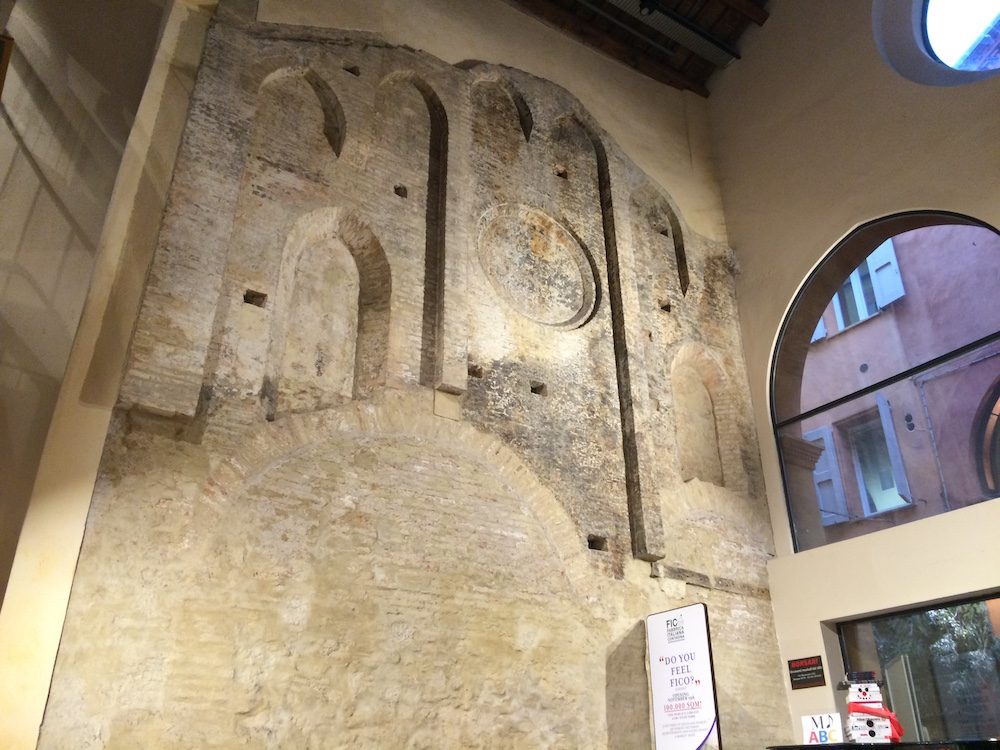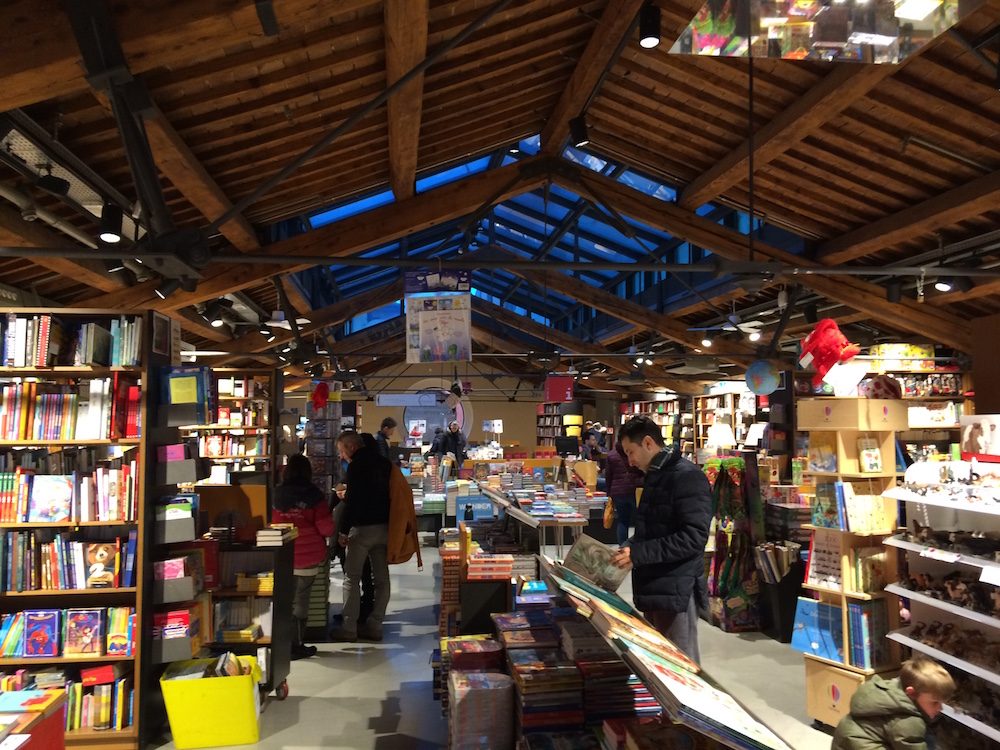 We found two seats and camped out. Even though the books are in Italian it doesn't matter, we could have stayed here all night. It was rainy, so why not: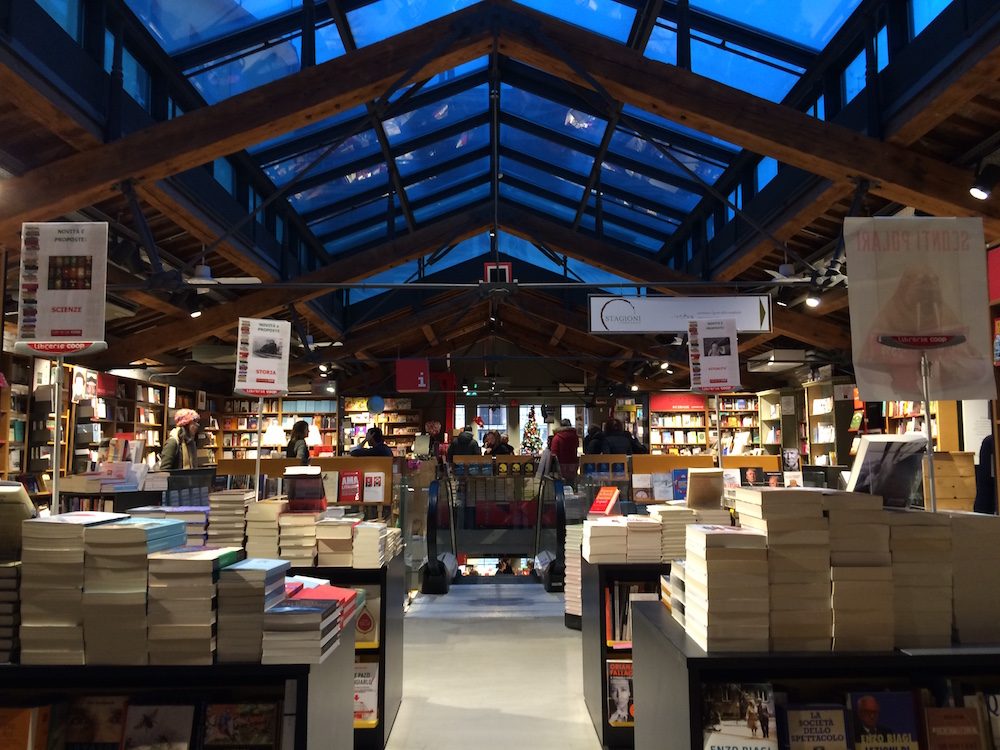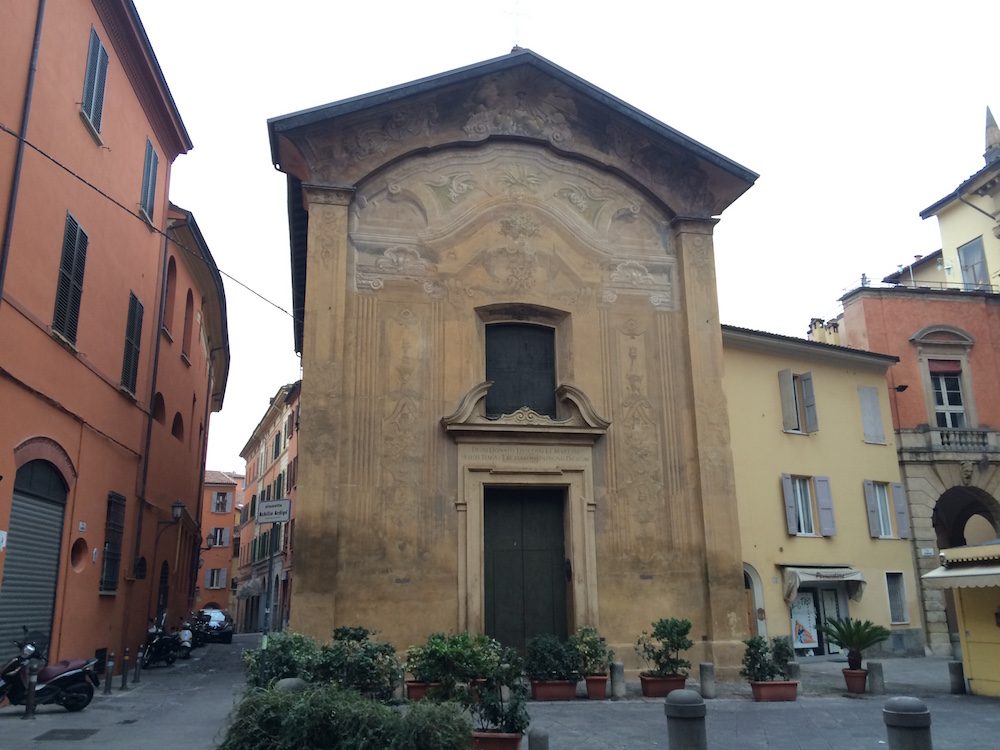 We came across the Piazzetta Francesco Molinari Pradelli what a cool artsy neighborhood, reminded us of Telleskivi in Tallinn, Estonia. Containers and art, sure, ok, that's fine with us!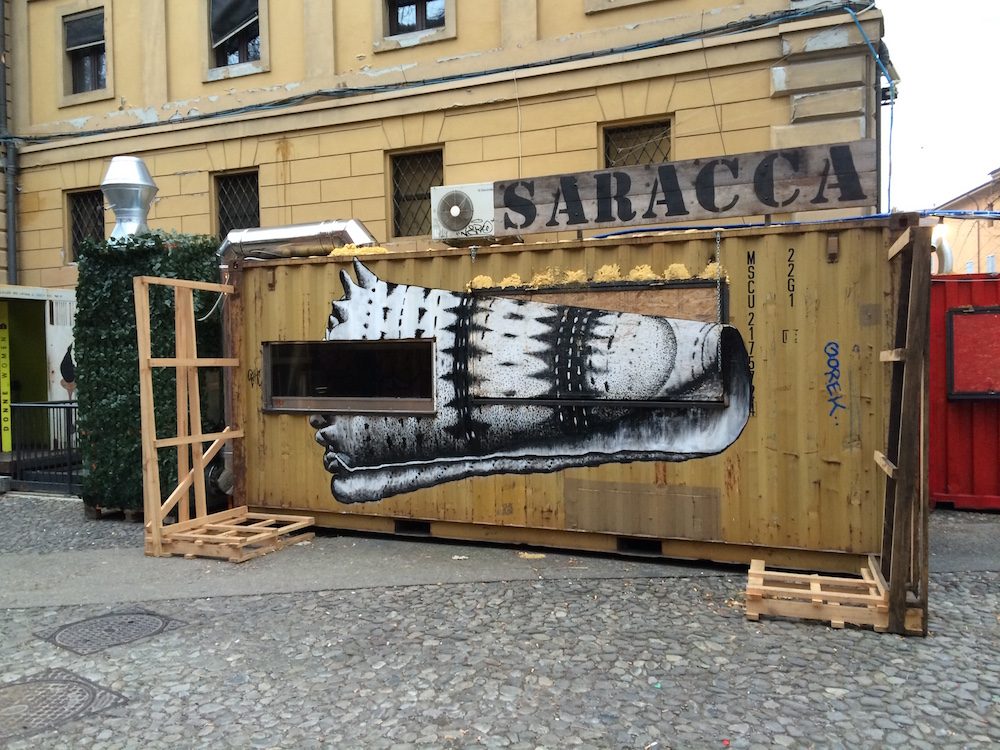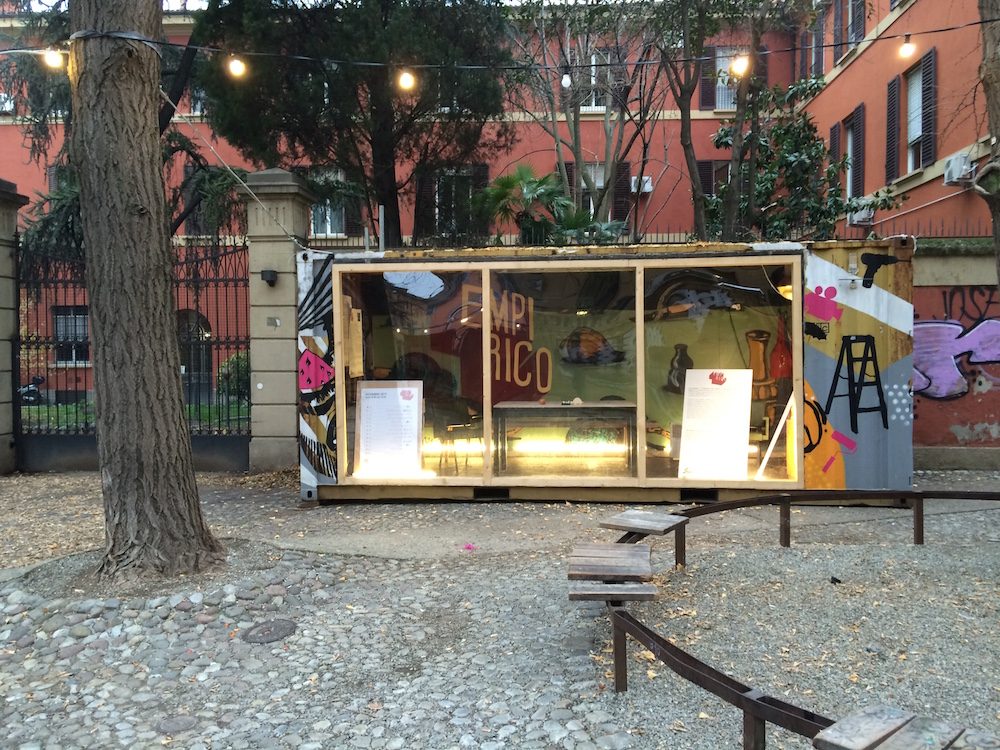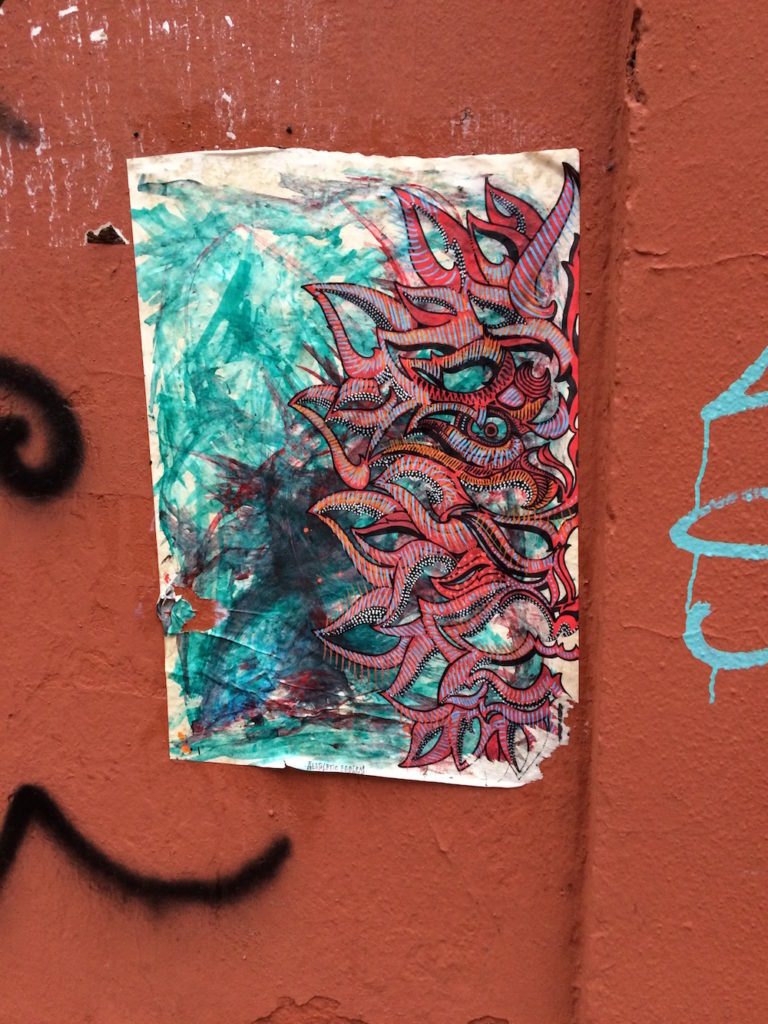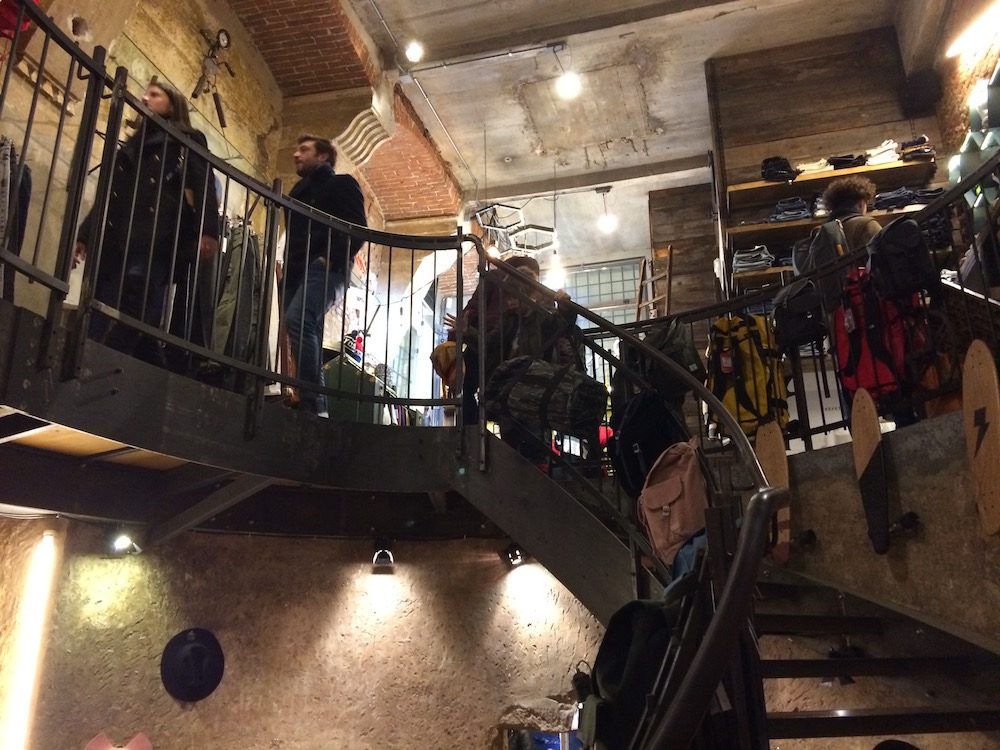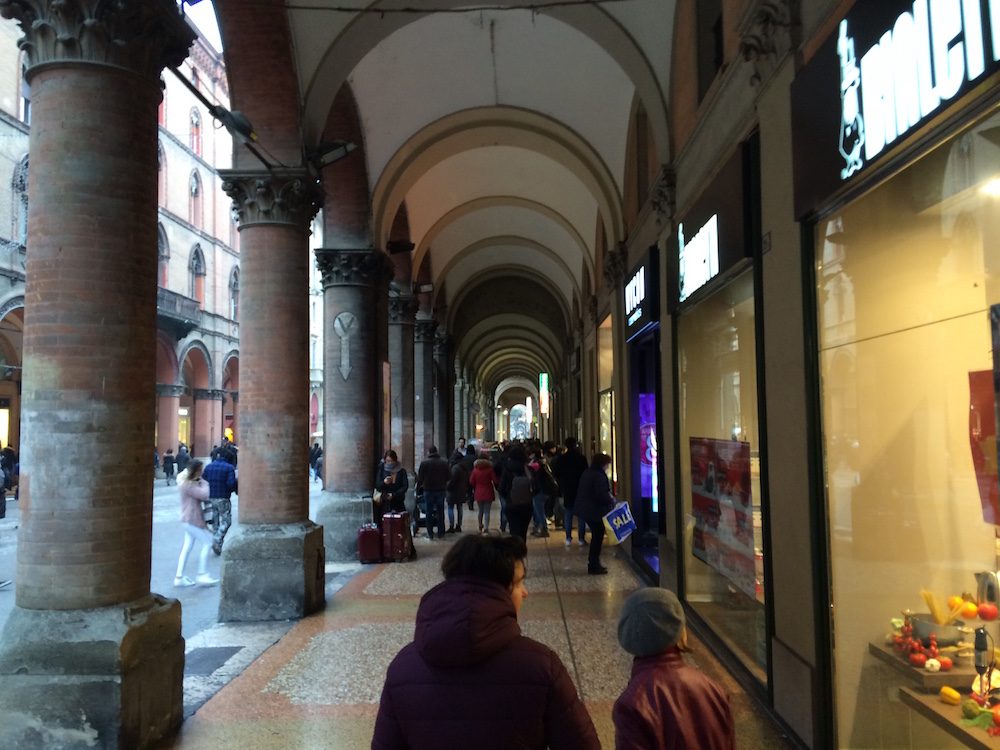 We went to the Bus Stop last so we could get our tickets to take us to the Lamborghini factory the next day; we like being early and prepared and it's saved us a lot of heartache, planning in advance: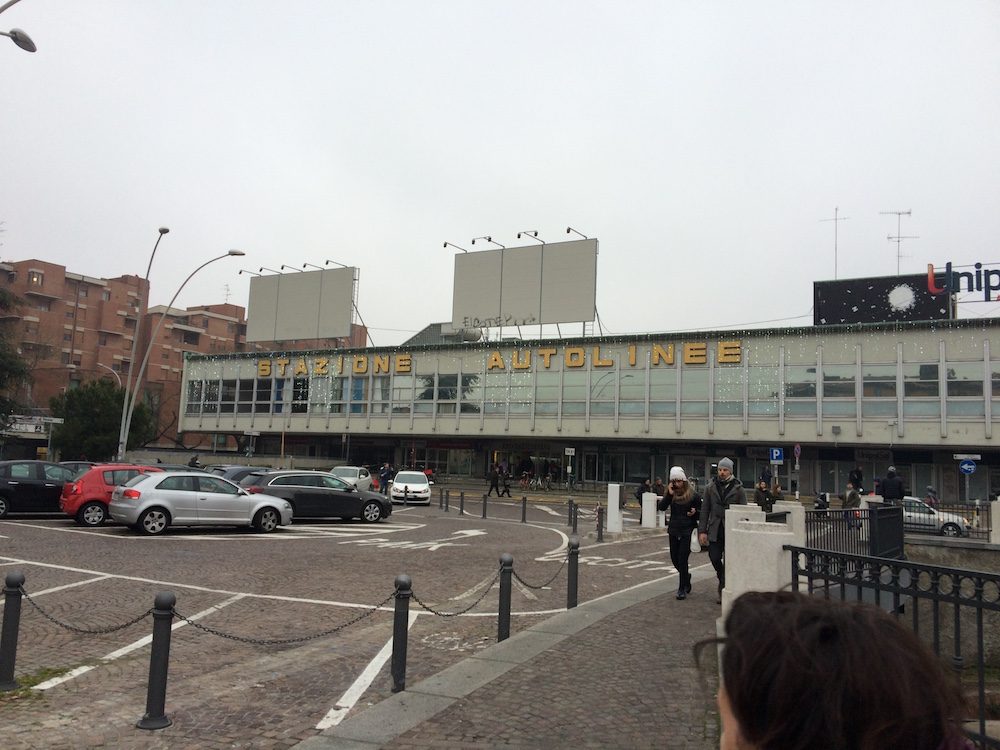 I'm hoping Alice uploads some more of her photos because these are all I got. The Lamborghini factory was the culmination of a life-long dream for Alice, when she was a kid she had posters of the cars on her walls and couldn't stop talking about it. It's very unassuming from the street, but the inside is immaculately clean, and their factory's processes are state of the art; they have figured out how to mass-produce hand-built luxury cars.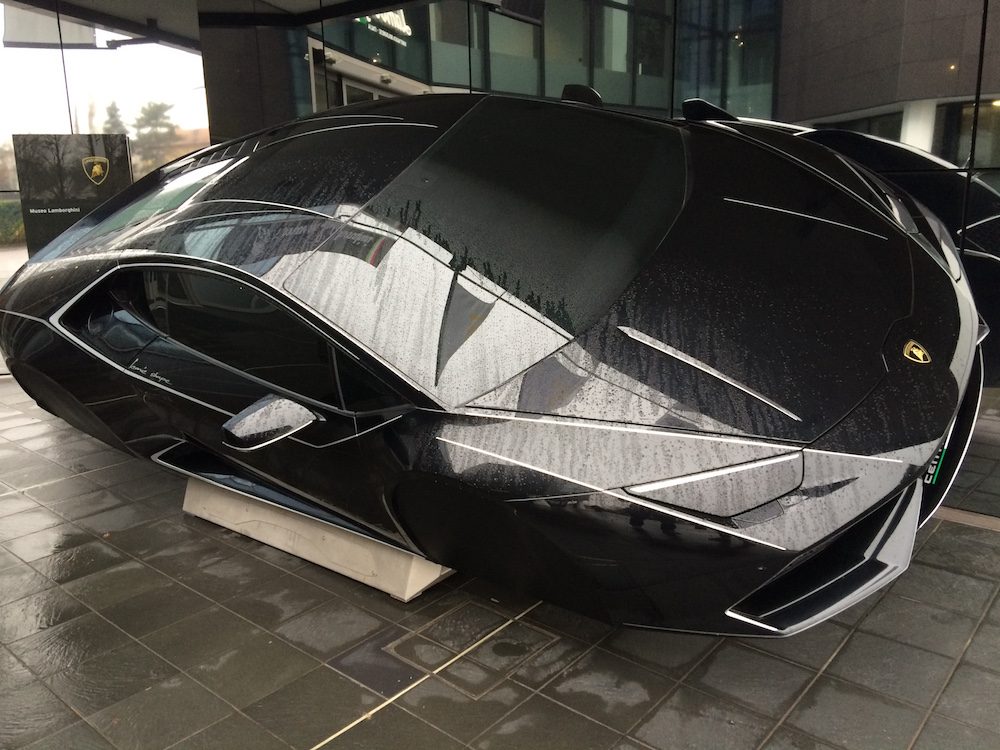 I love it when I can make Alice this happy!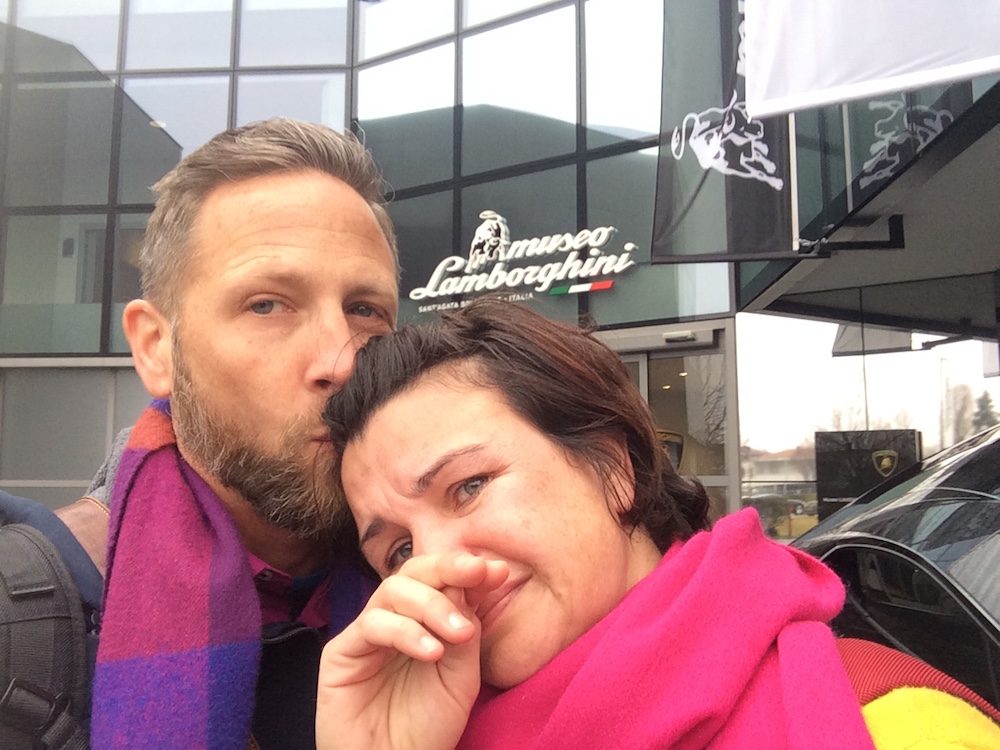 Bologna was fantastic, highly recommend it! And when you go, please stay at Andres' apartment, Porta Galliera Apartment, book it on booking.com. It was perfect for us, so warm and comfortable and in the perfect location, just north of the Centro Storico.
The following two tabs change content below.
Latest posts by Nathaniel Flick (see all)