Bye Malta! We got an early cab (they always arrive 15 minutes before the specified time, probably for good reason) and had a pretty uneventful trip to Bali via Bangkok.
After twelve hours then we were met by our driver Made (Mah-day) and were shuffled to his waiting van by three other people we at first thought were friends of his but we soon realised, as they stuck out their hands, that their services were not paid for.
Lesson learned. 🙂
Bali is an amazing place, as we travel north away from Kuta and toward Ubud, I can see all the frantic industry building up amongst the jungle scenery, and I'm glad we're not staying at a beach resort.
Made our driver has two kids of his own and seems to live quite far away, but doesn't mind the work and pay we are providing and the company. Bali roads are all two laners outside of Kuta and you can't go much faster than 50 km/hr but they are orderly and tidy.
Everything in Bali is orderly and tidy which is kind of refreshing after being in some places where lazy locals and tourists feel they can litter every where. Don't do that here! 🙂
After stopping to have a shop in a market in Kuta we finally make it to Ubud about two hours later and are welcomed by this fantastic view from the dining table outside our front door: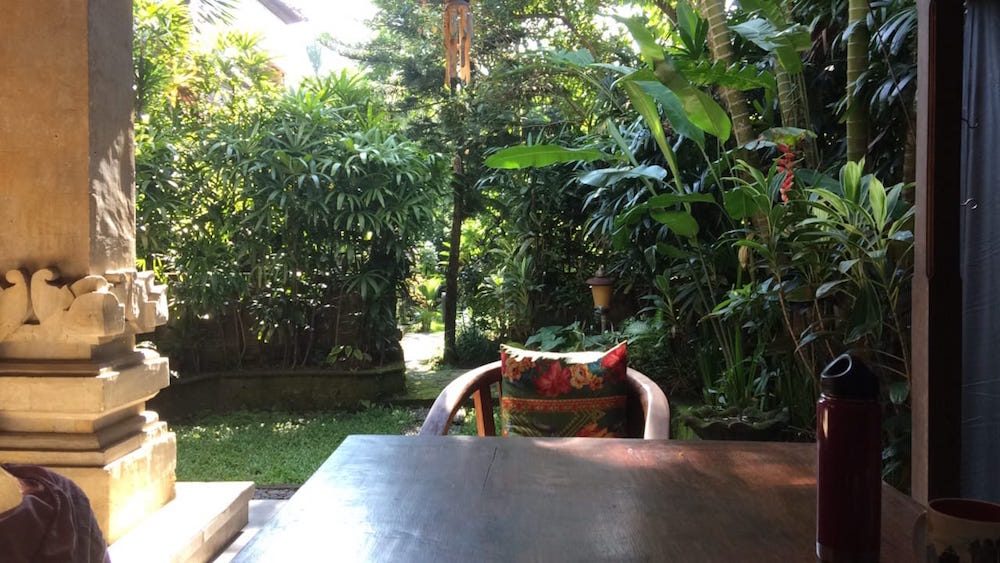 Villa Bhuana Alit is about a 20 minute walk south from Ubud in an area that used to be full jungle but that now is mostly rice fields. Our host Guli welcomed us and helped us move in and then we went promptly to the swimming pool.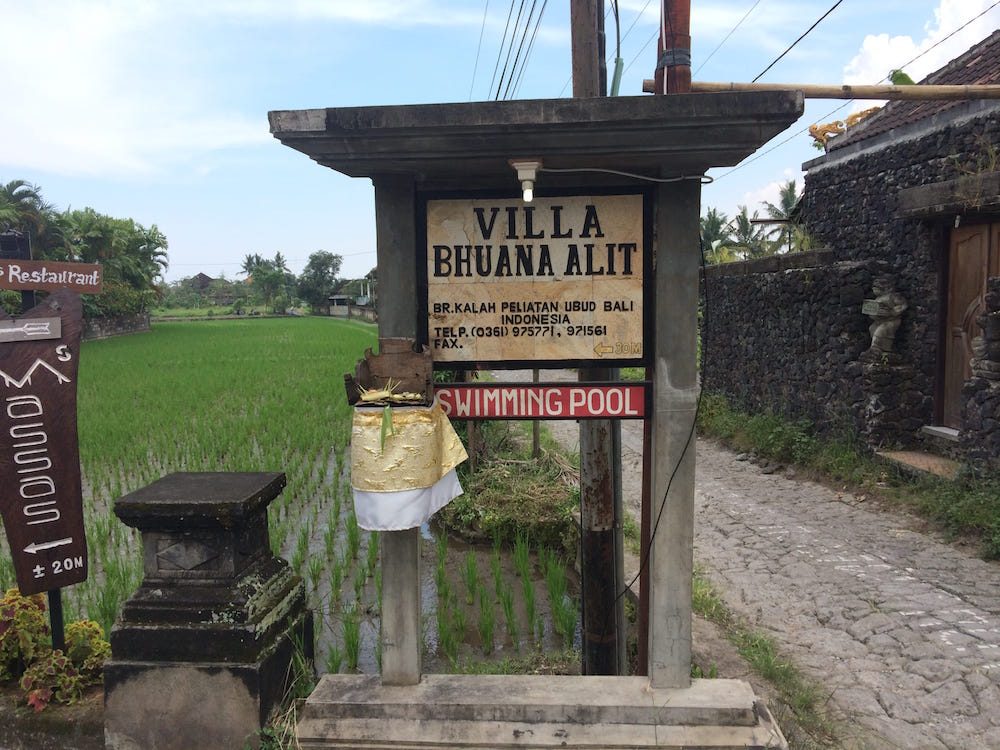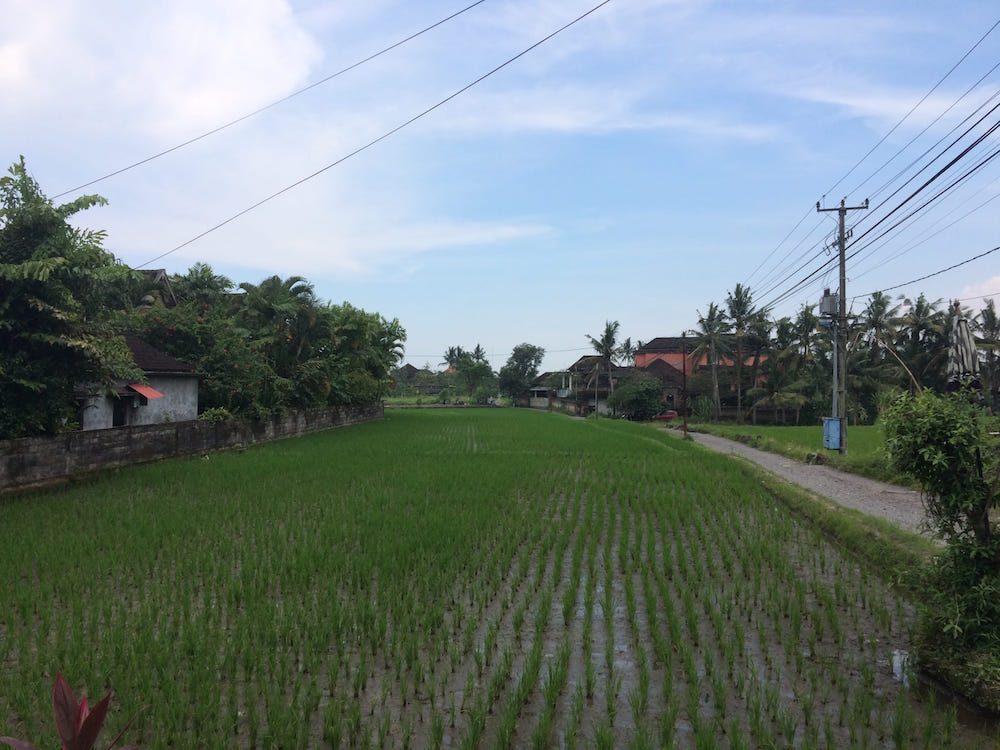 On our first and second days in any place we like to walk around our neighborhood and find the closest supermarket as well as find any clothes we're missing – here those things were jandals and shorts (it's HOT in Bali).
Good graffiti could be found, this and another bunch just up the road from us: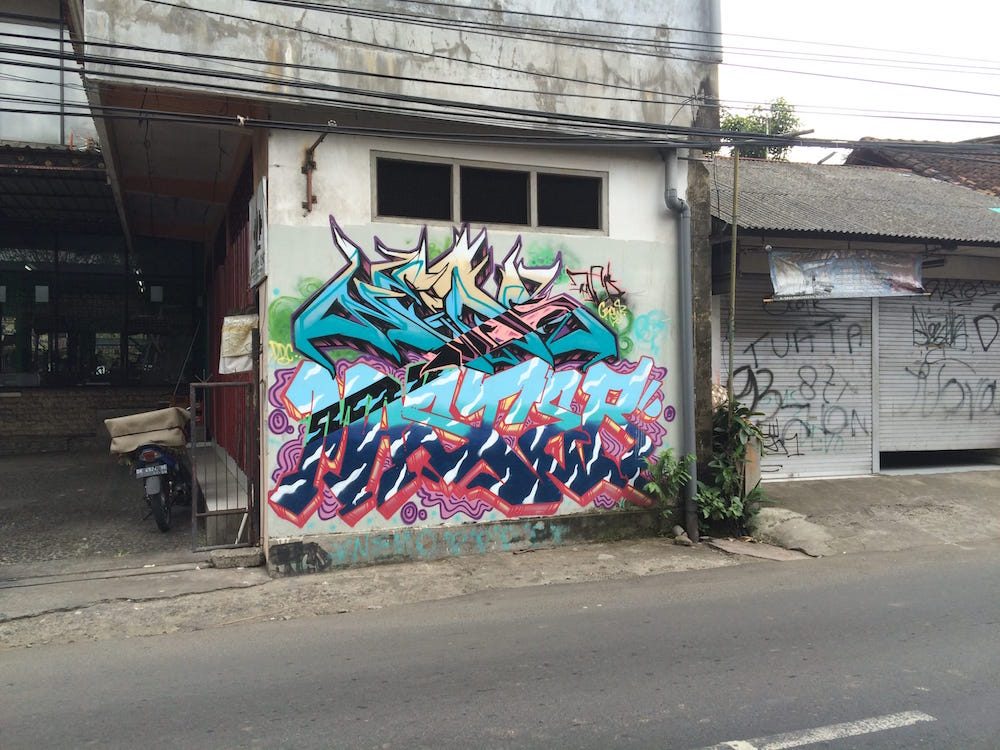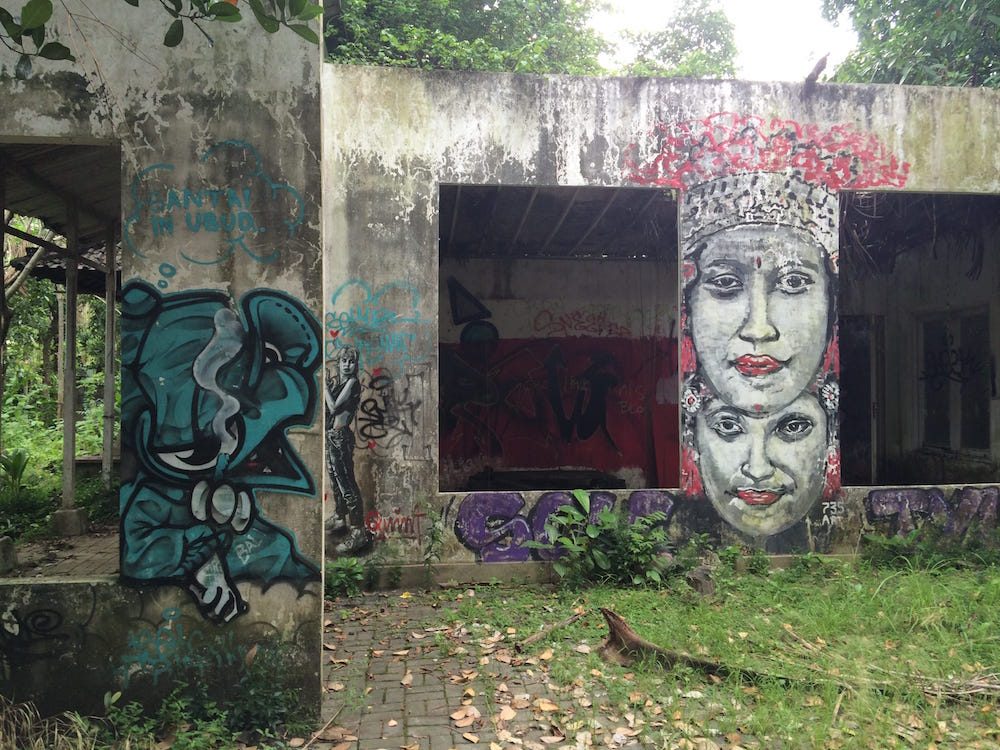 Our journey found us walking 30 minutes to Hubud – a coworking space in Ubud – Alice has a Skype call and the internet at our Villa is not very fast or consistent so she needs to use their fibre internet.
The cafe is pretty good, easily accessible for non Hubud members, and there's monkeys!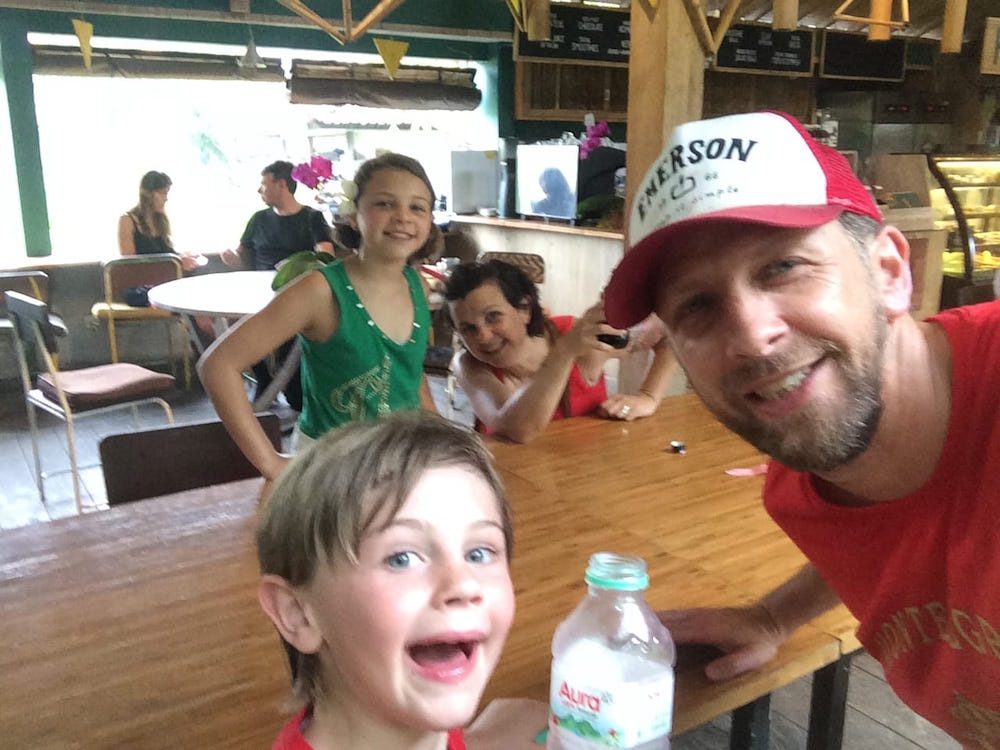 The colours inside are very much "us", though we are a travelling family we didn't feel too out of place amongst all the twenty-something working travellers and social media gurus.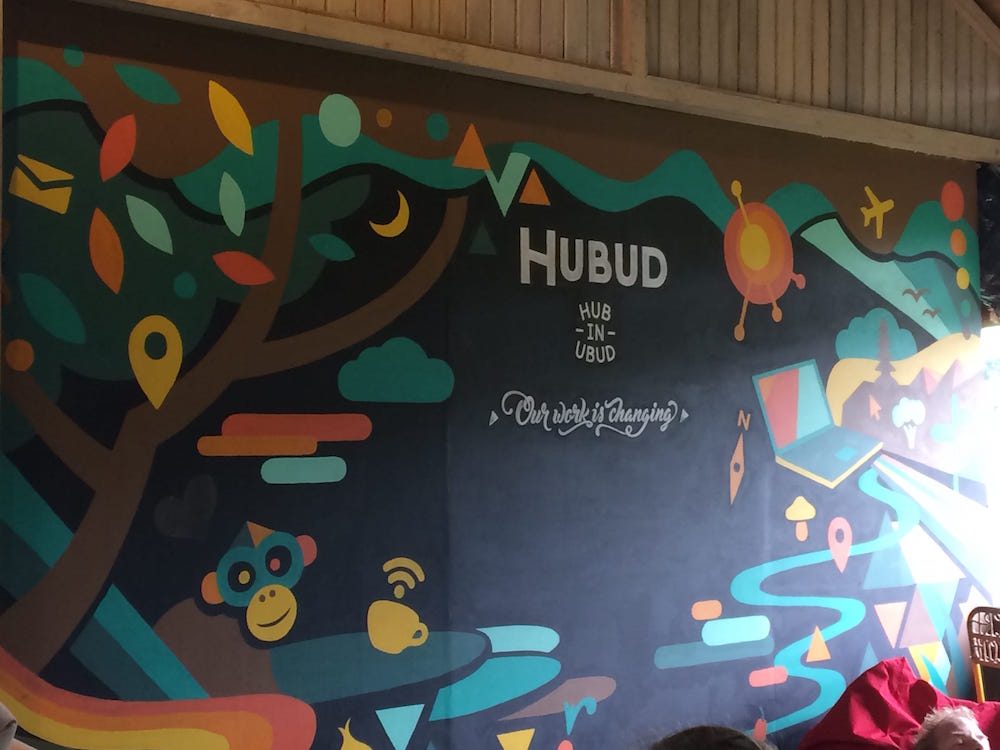 After Malta which was a bit chilly and windy, Bali feels tropical and almost too hot the first couple of days. You start walking and the sweat flows, but everyone on the street offers, "taxi" and we've no shortage of 50,000 bat rides home (Aussies call them the "blue bills").
The following two tabs change content below.
Latest posts by Nathaniel Flick (see all)