Our time in Athens, Greece was so amazing, we were starting to get used to the heat though our last full day we went out to get some food then ran back to our apartment to hide from the 45C heat. But we had so much fun sleeping in bunk beds!
Saying the slow goodbye to Athens
The "Mansion" Hotel
One more great memory we made in Athens was at the end. We had an extra day to kill, our apartment wasn't available for our last day, so we booked a hotel room with two bunk beds and crammed in! Tiny room, but plenty of room for each of us to have a bunk. So fun.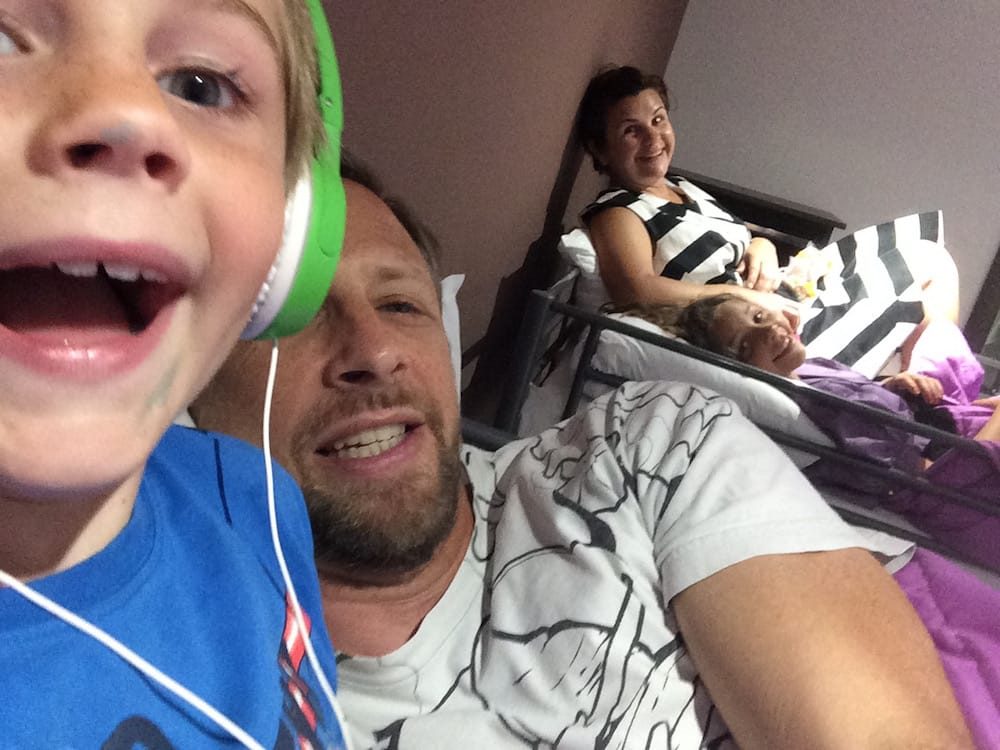 Landing in Budapest
We had a fairly uneventful flight to Budapest. But I don't want to forget the amazing Columbian family we met! They were waiting at the checkin line for Ryanair and while they were in the way I could hear them speaking spanish and politely said hi and asked if we could get past them. They said no worries and I thought that was the end of it.
But, it was so cool when we got to our gate they came up to me and we had this great chat. It was a travelling family, and I was talking to the patriarch and his son-in-law in Spanish and it was wonderful. It always amazes me what language and a little understanding can do for goodwill and good feeling. It's all about agreeing to be wonderful to each other and it's so easy to do! Add in some well-chosen, respectful words and you have an amazing conversation where everyone leaves wishing it would never end.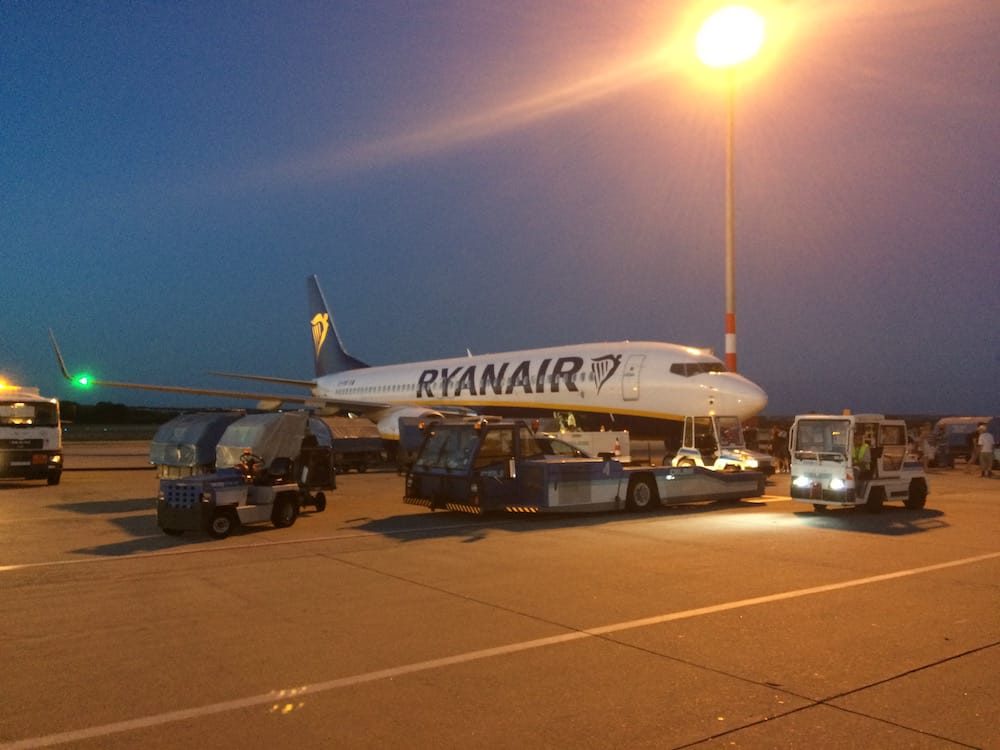 We arrived in Budapest to no fanfare or passport check. One of the things I dearly love about Europe and the Shengen region; essentially you change countries but with none of the hassles.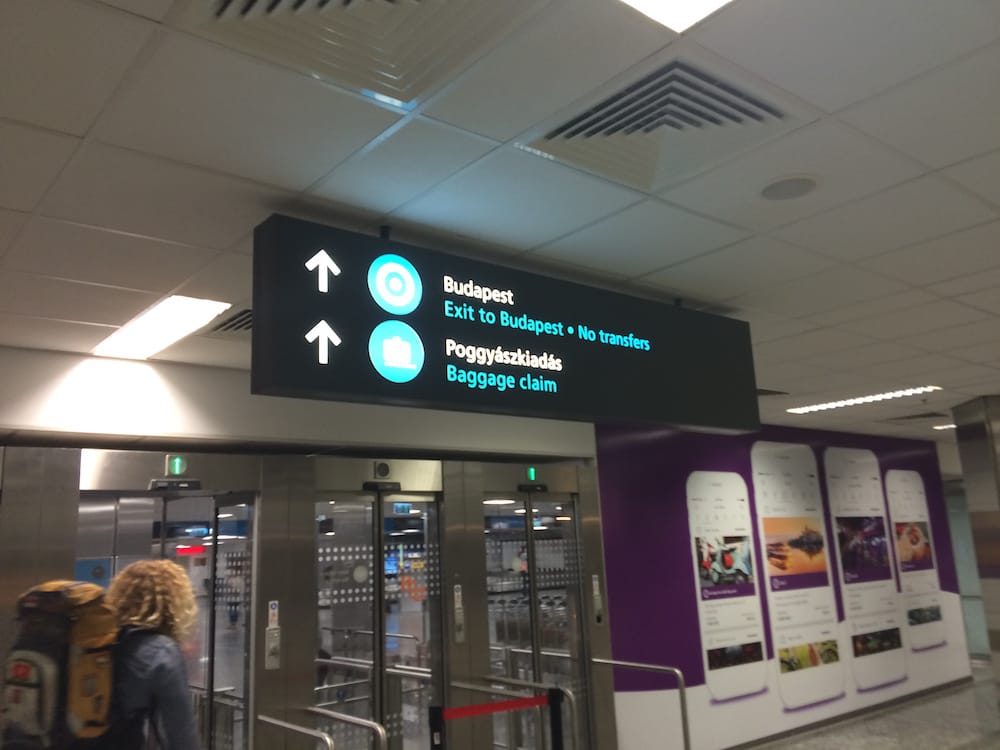 While waiting for our bags we usually suss out our taxi situation. We knew Hungary has its own money, the Forint, which is a .005 multiplier to NZ dollars which means 100 Forint = about .50 NZD. This photo of the money we got out makes us look bloody rich, doesn't it! Prices are pretty reasonable here, much better than the Euro which is honestly painful on our NZ budget. Coins come in 20, 50, and 200 denominations, and there's a 500 bill and 2000 bill to go with the rest in this photo: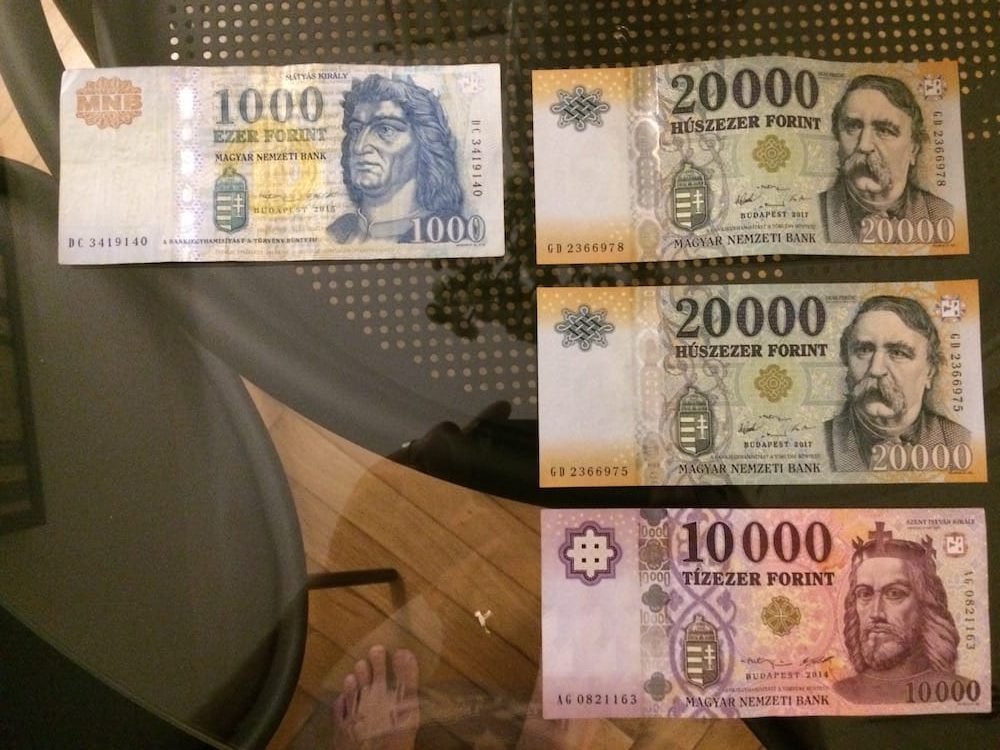 They are VERY efficient with taxis here: There's a booth you buy a taxi and tell them where you need to go and you get a receipt with the license plate number and price and I think even the name of your driver. Not quite like the free-for-all that was Romania! We made it to our apartment (this 3br place is GORGEOUS and our host had just finished it up the day we arrived so we took a chance and won on this one.)
It's great to be here and I can't wait to discover Budapest and the surrounding area. I've already learned how to say, Yes, No, Thank You, Goodbye, and How Much in Hungarian. The basics. These are what you need.
The following two tabs change content below.
Latest posts by Nathaniel Flick (see all)